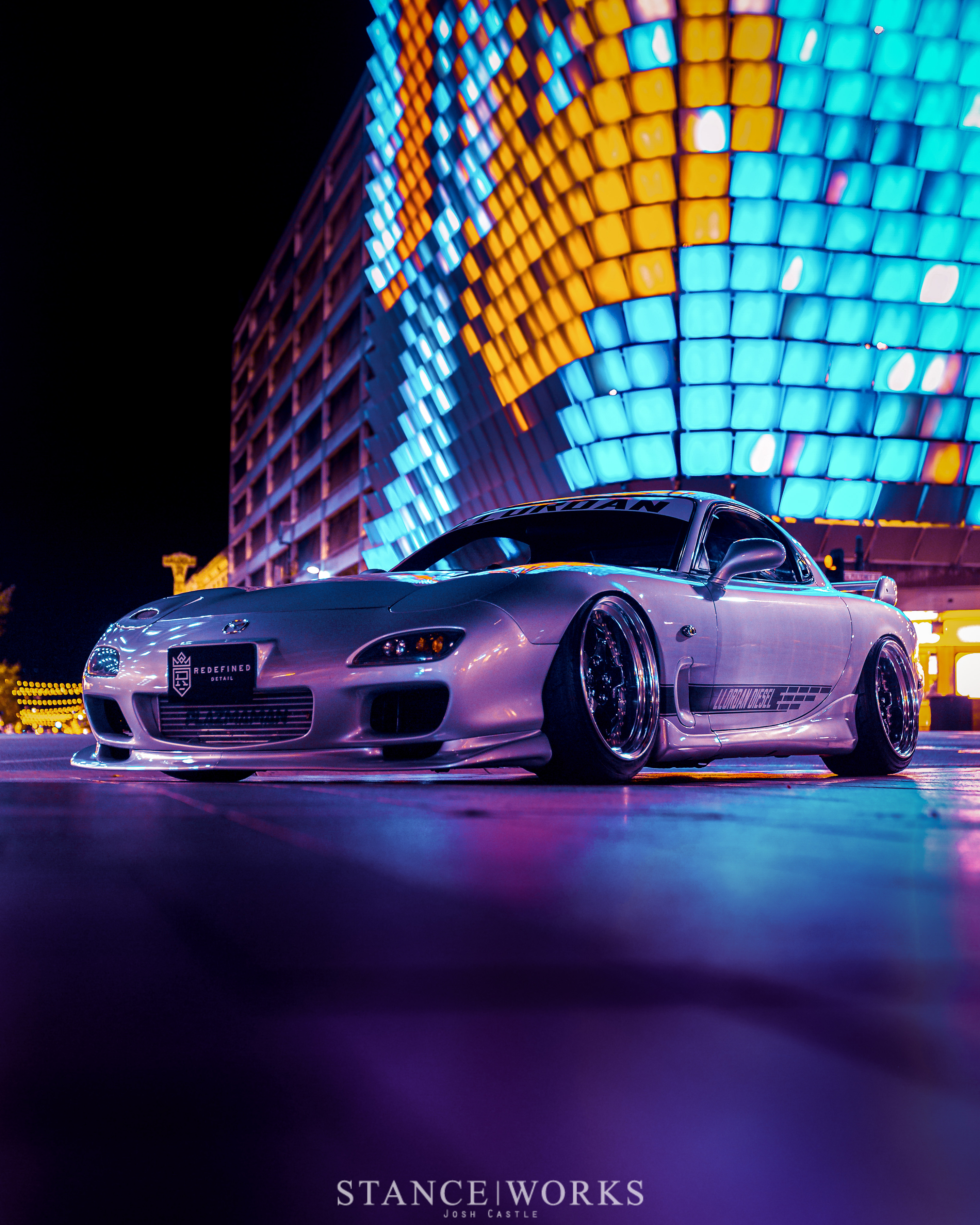 Anything But Luck – Adam Cannell's Series 8 FD RX7 – Photographed by Josh Castle
Seven & Luck: they go hand-in-hand. From the Bible's seven days of creation to Japan's seven lucky gods, and from the seven seas and seven continents, to seven's often bold powers in mathematics, it's widely considered to be a number of power, both spiritual and in the real. Of course, Mazda's RX7 only adds to the effect, as one of the automotive world's most unique and culturally important pieces. It's a machine that has adopted the number 7, and in turn, there's nothing quite like it; the RX7 stands alone in contrast to its brethren. The RX7 goes against the grain in many ways, but aims to lay the grain in countless others. As a driver's machine, it's as pure as they come, but to build one like Adam Cannell's... well, it takes a bit more than luck alone.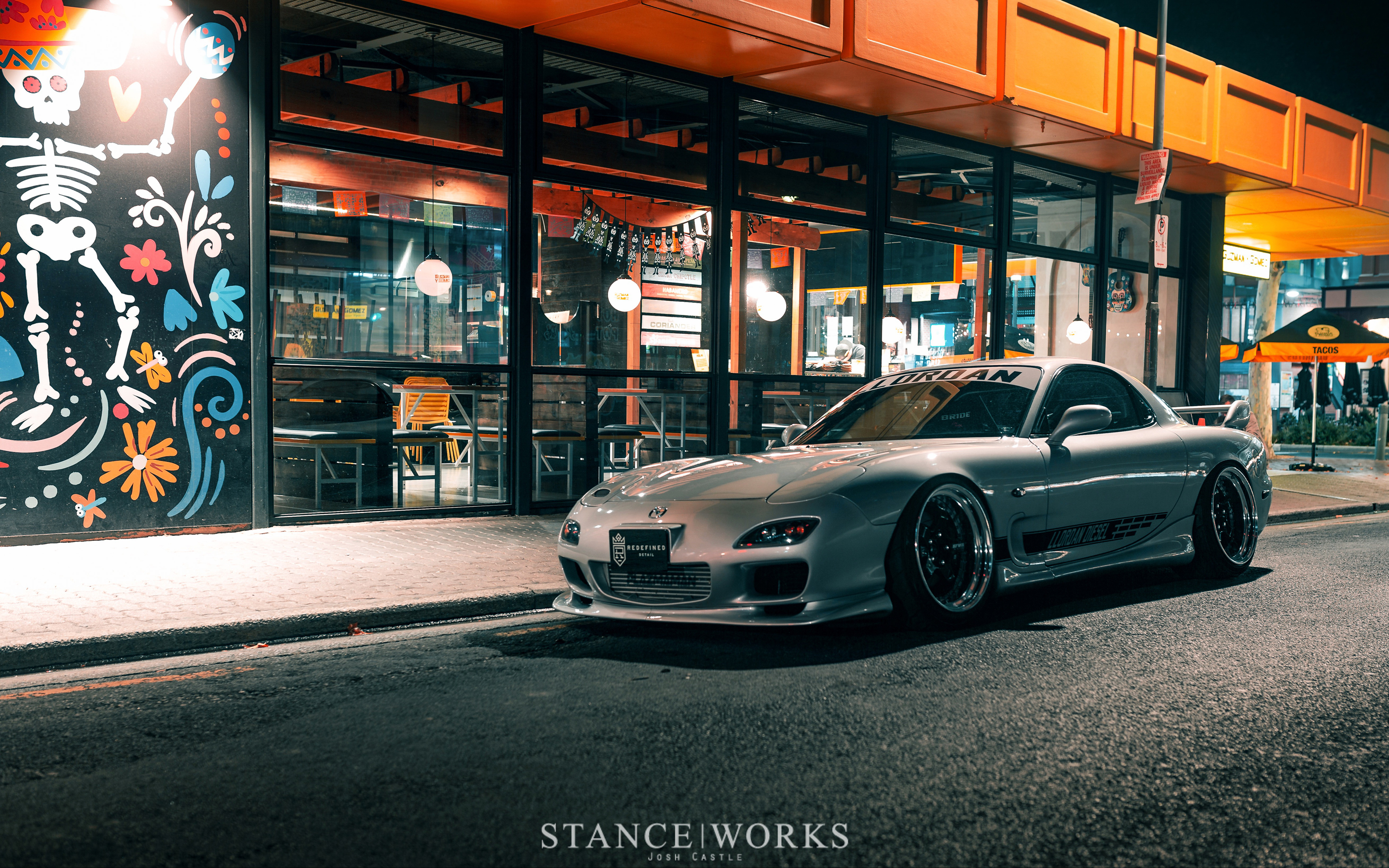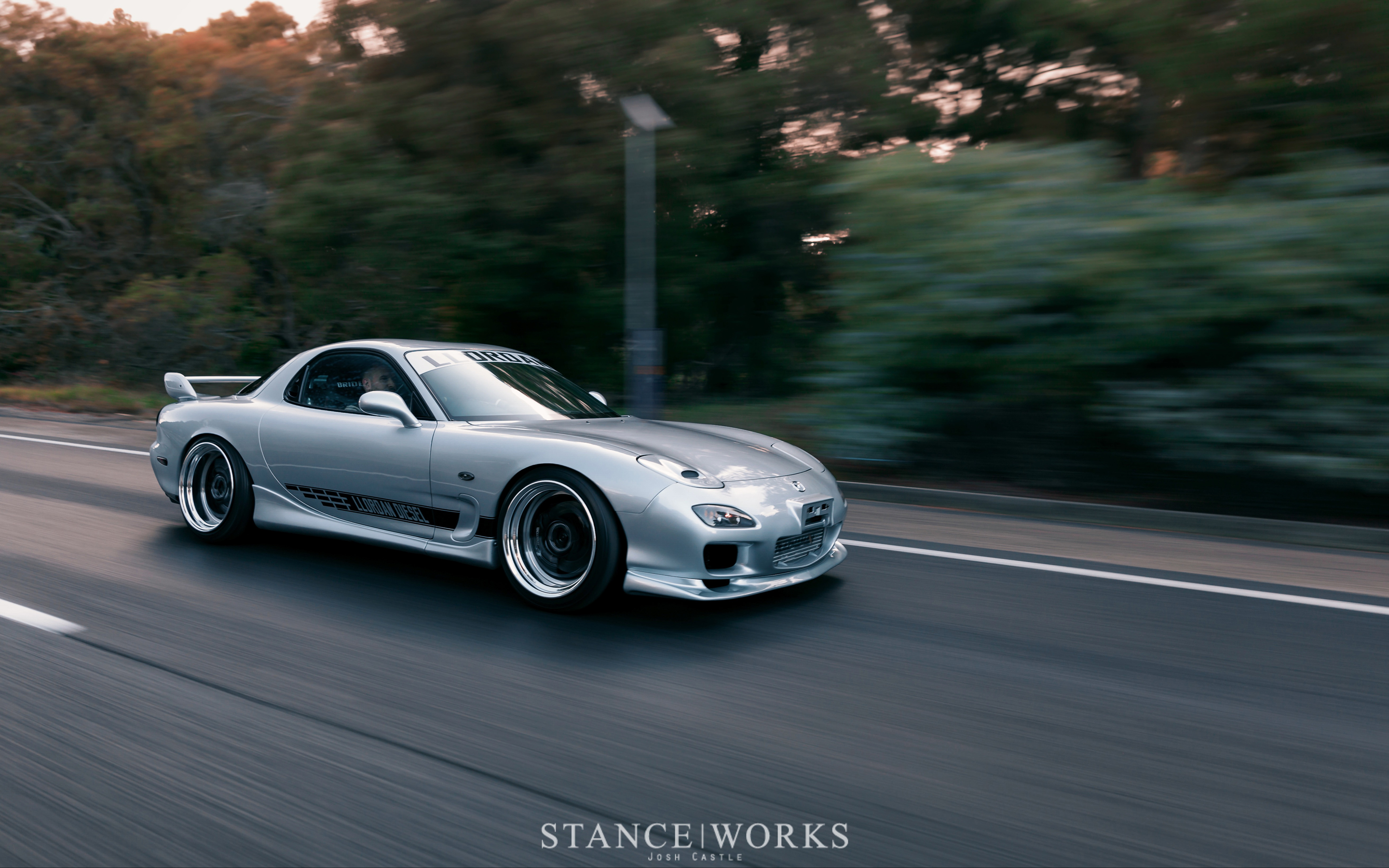 In American car culture, the Aussies are known for a handful of things. For some of us, there are the trucks... from the built-out Land Cruisers to the Outback road trains, they all lead to a bit of truck envy. Then there's the burnout machines and Summernats... no one on Earth seems to know how to pull off a sitter quite like an Aussie. There are the mind-bending automotive laws auto laws Australia is known for as well, as seemingly one of the strictest countries in the world when it comes to regulations and rules for modifying cars. Last but not least, there's the thoroughness that arises from Australia's best builds: a clear and concise sense of purpose and execution that permeates every aspect of a build, leading to cars that put Australia, at times, in a league of its own. In fact, that's perhaps the only way to categorize Adam Cannell's Series 8 FD RX7: in a league of its own on a global stage.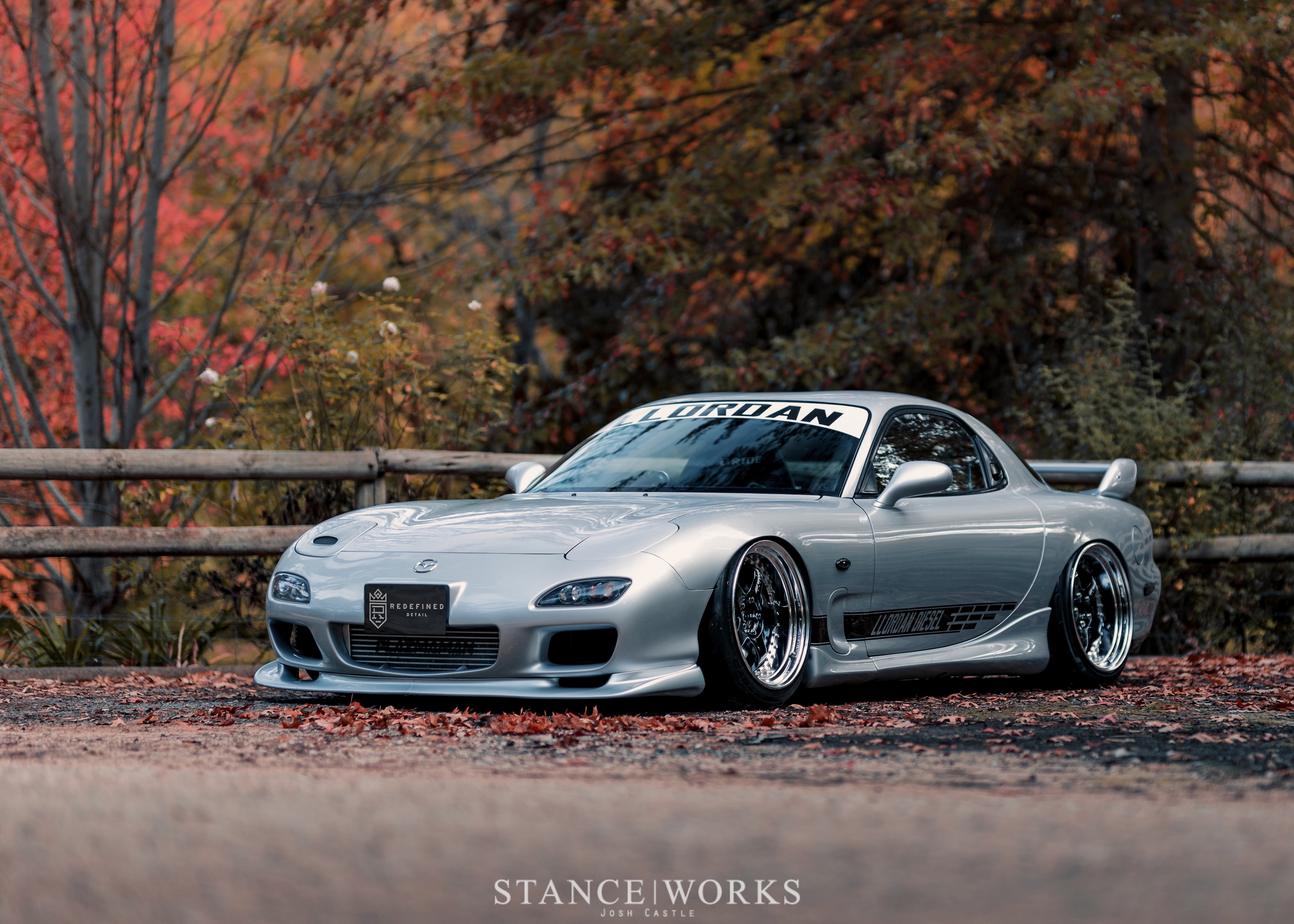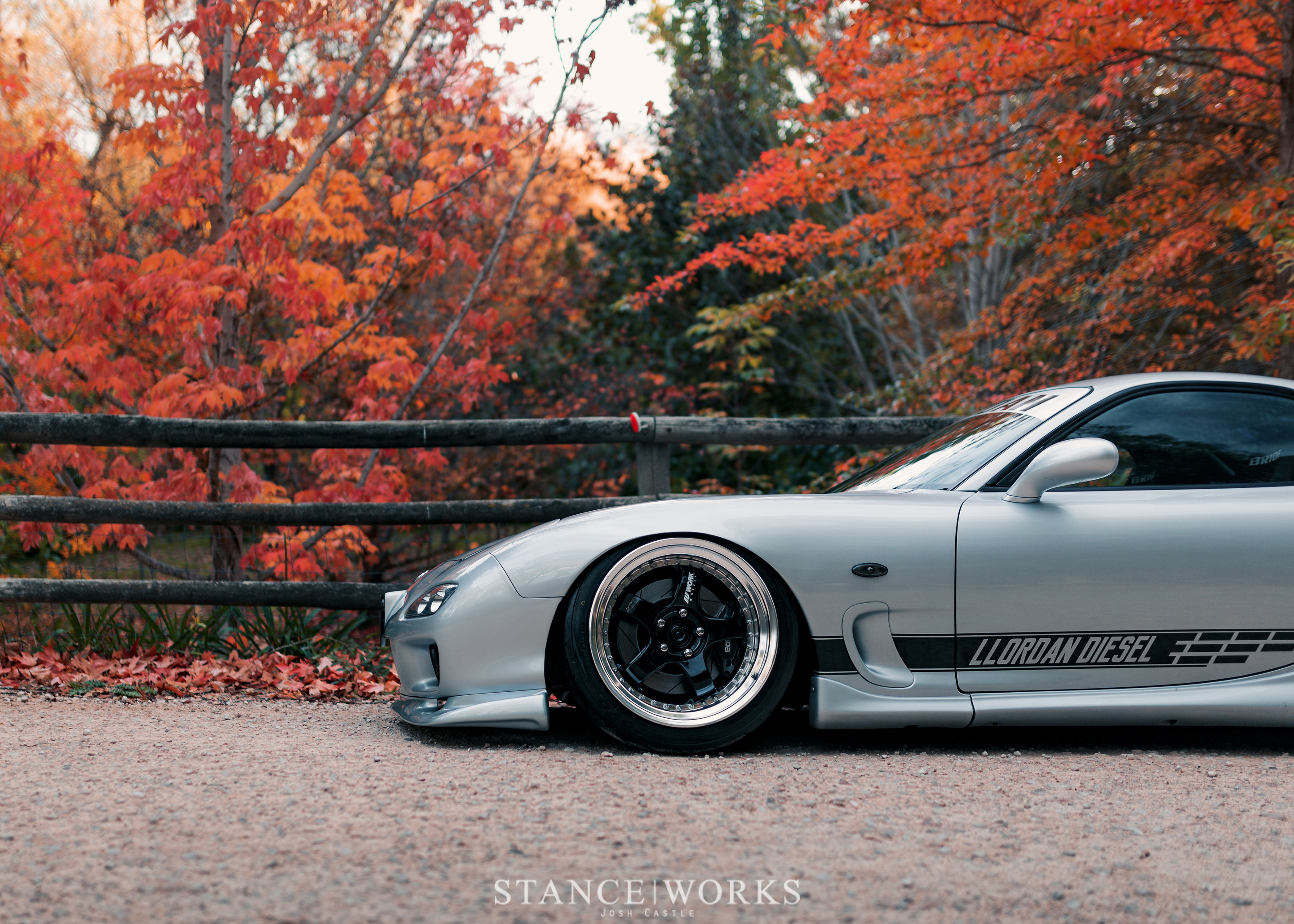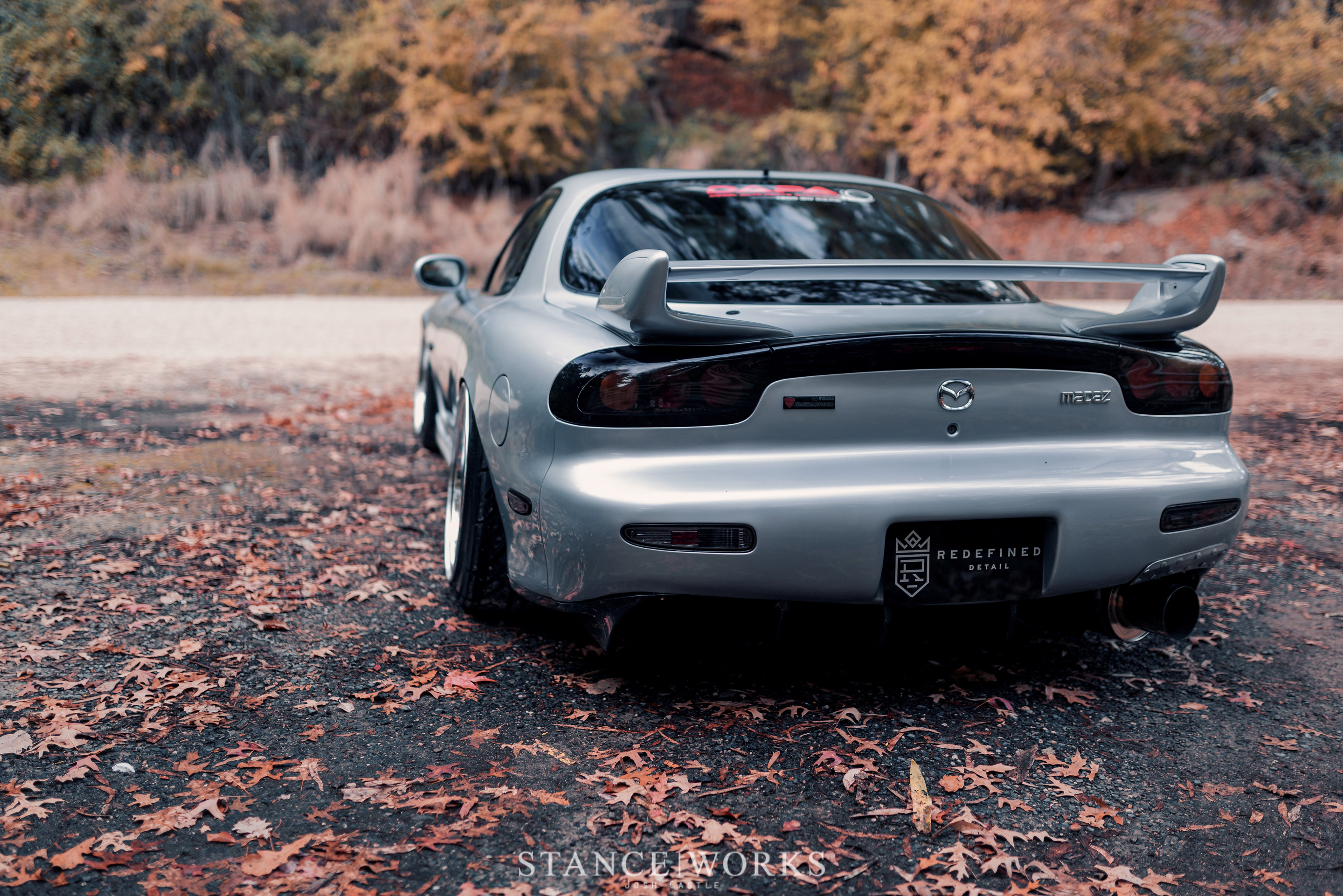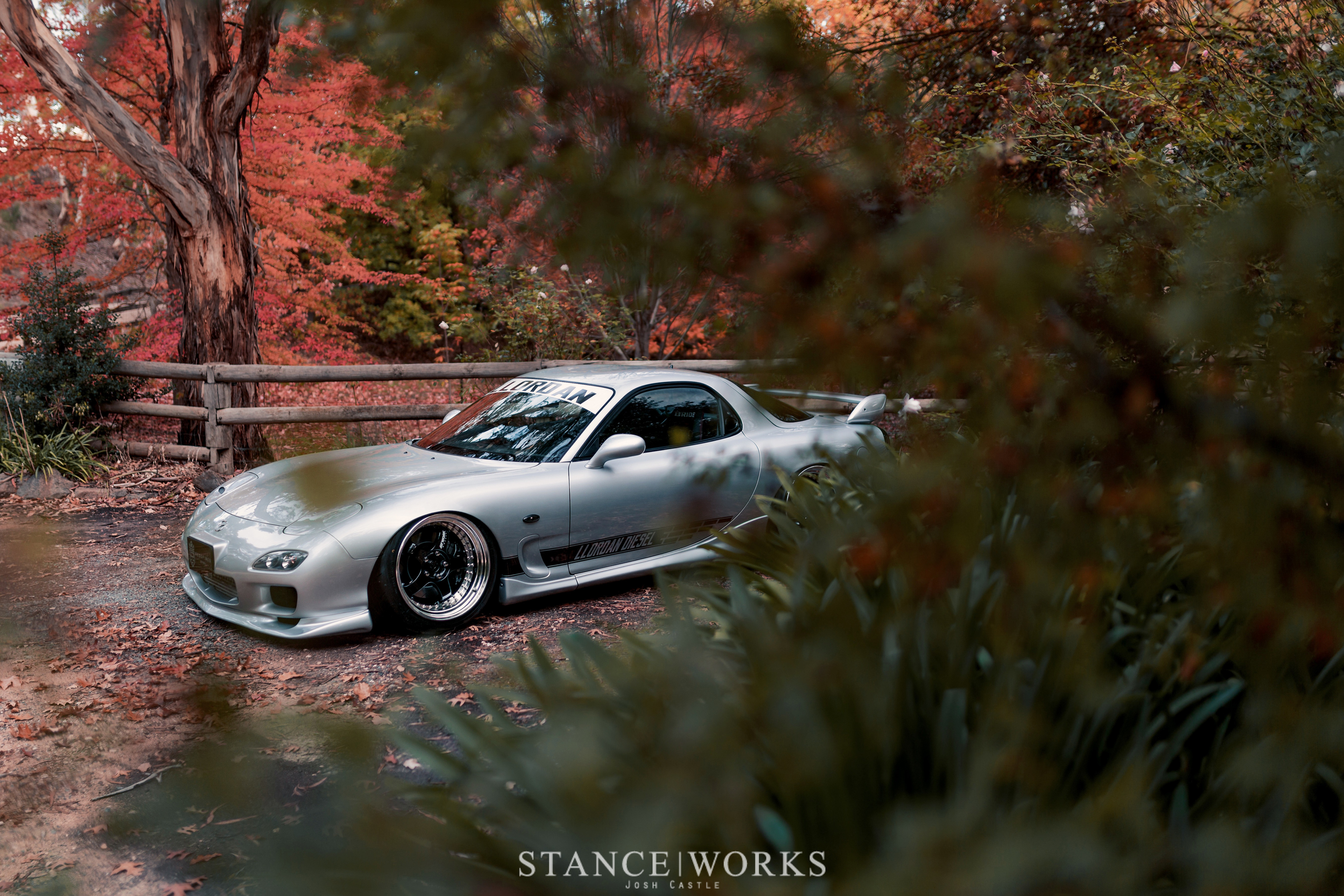 As for why the RX7 has developed a cult following, it's easy to understand by looking at its punctuating model: the series 8 FD platform. As the final revision for the third and final RX7, it represents Mazada's refinement and perfection of the car. It's undoubtedly one of the prettiest cars built in the '90s and 2000s, and stands as one of Japan's crowning contributions to automotive history. Under the hood is turbocharged two-rotor Wankel engine, which is much of what separates the RX series of cars from, well, everything. Through and through, it was built as a driver's car: a machine by enthusiasts, for enthusiasts, specifically from one of the most enthusiast-driven brands in automotive culture. As a sum of its parts, it's a phenomenal platform, and building upon Mazda's pursuit of perfection, Adam Cannell put his talents to work.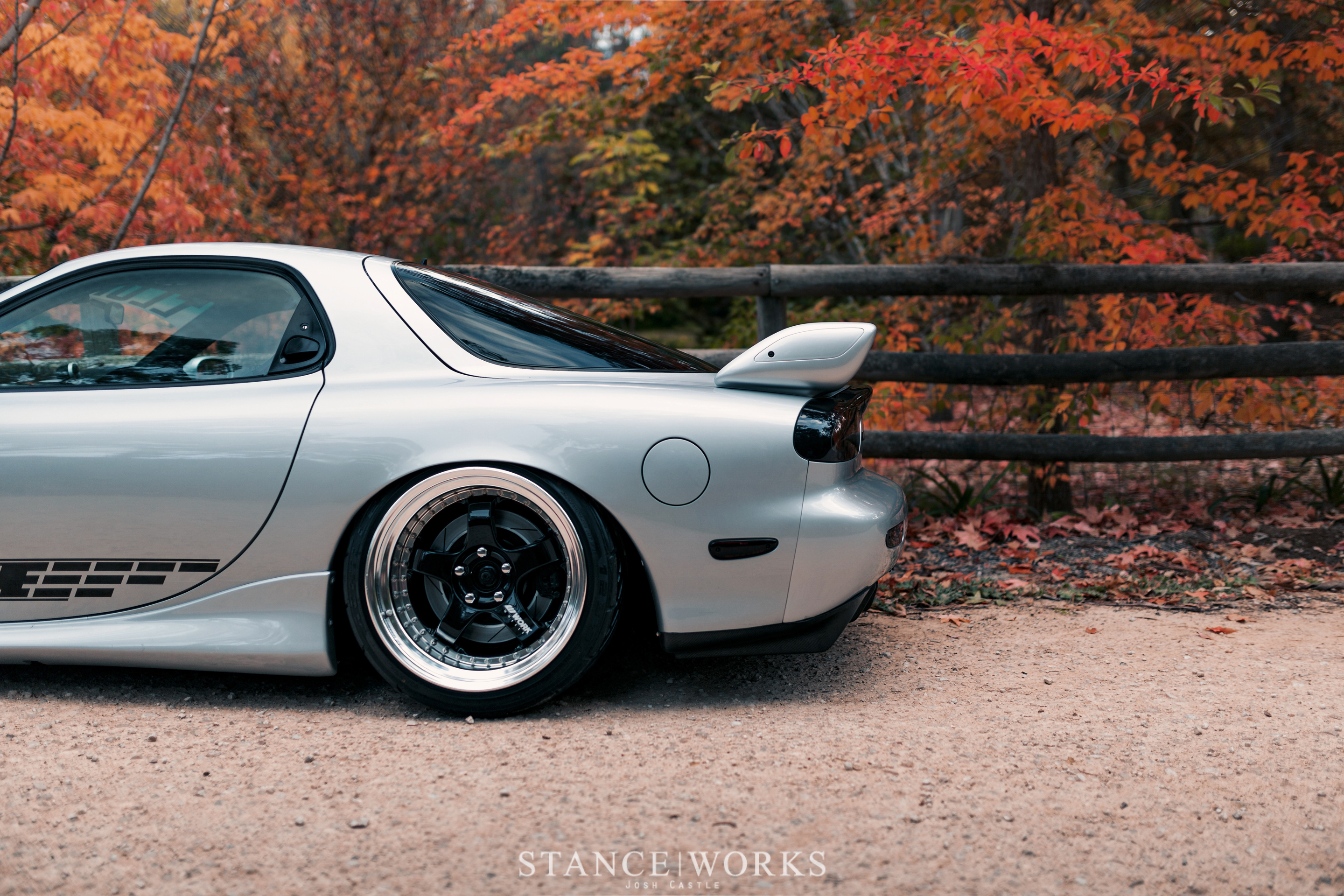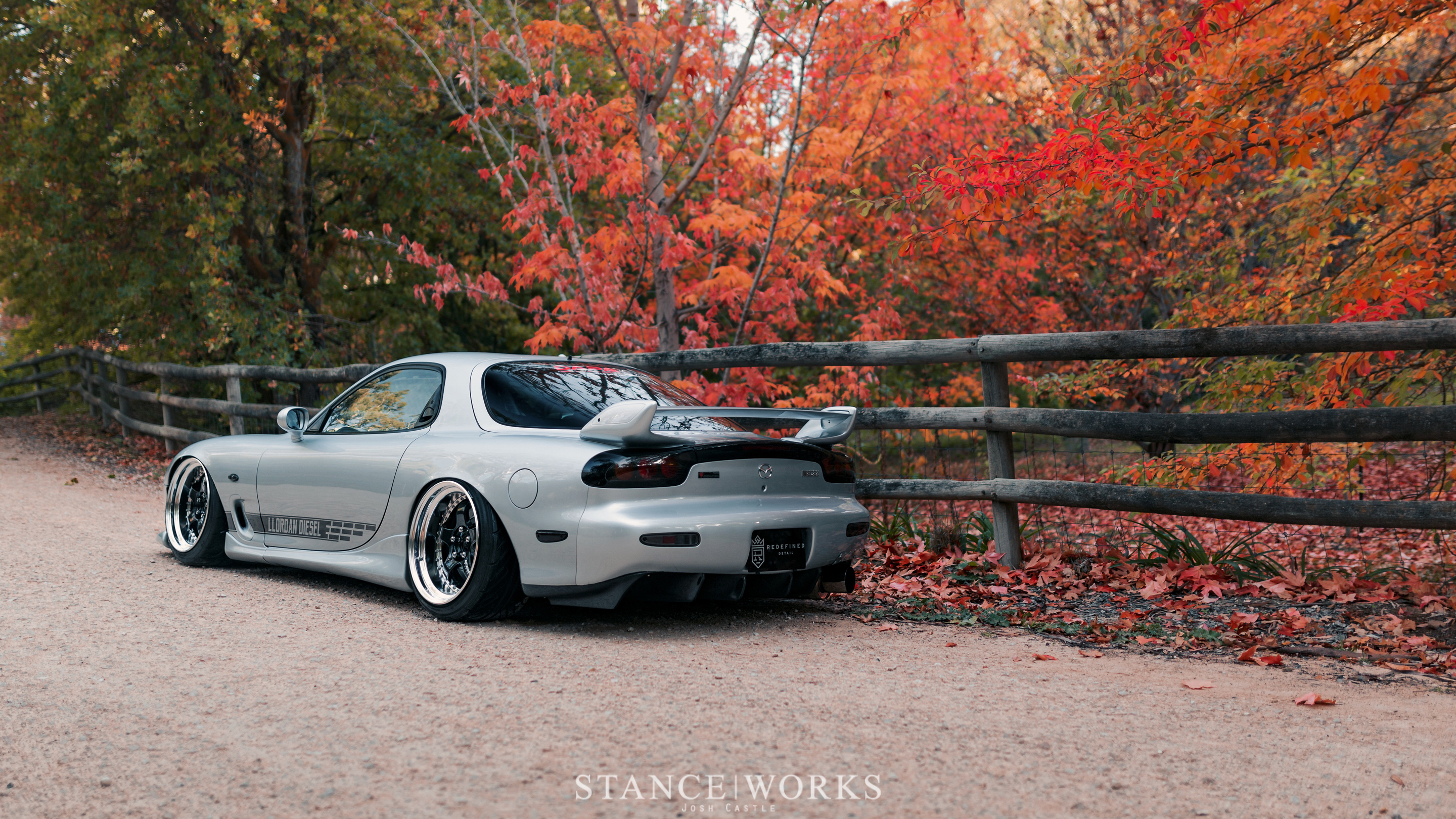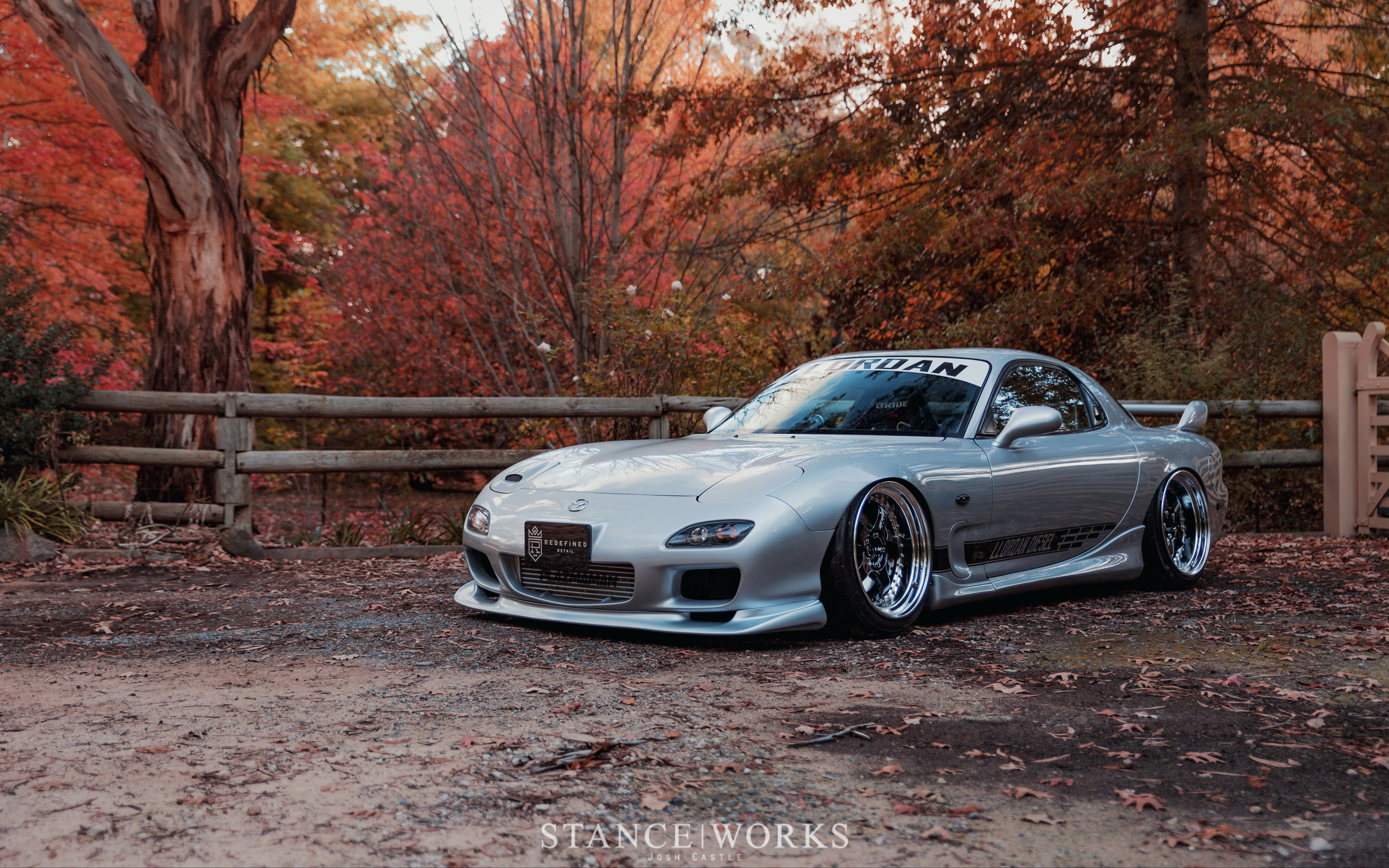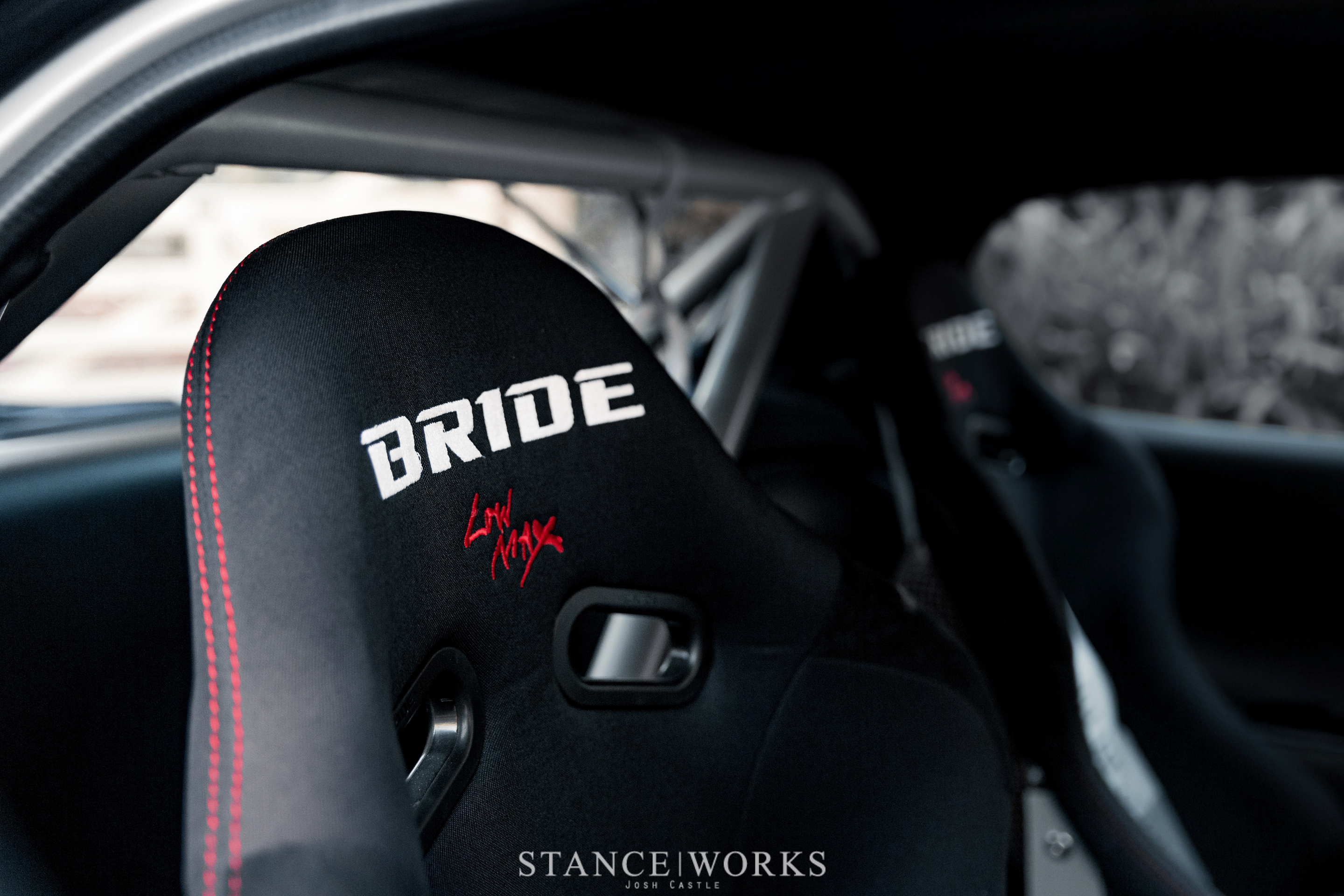 For many, the Rotary engine is the first thing to go upon acquiring an RX7; however, it's easy to understand why some see it as absolute heresy. For Adam, the decision was clear: the rotary engine was built upon, and under the hood today is a Dowelled bridge-port 13B, sporting a T51R turbocharger paired with a Tial 44mm external wastegate. A Plazmaman intercooler sits tucked behind the front bumper, and behind it, a PWR aluminum radiator, with plumbing and charge piping conquered by Daniel Morgan at TCR Fab. Adam opted for a Link G4 standalone system to run the beast, which feeds E85 fuel from a surge tank and twin Bosch 044 pumps through 2000cc injectors. With tuning from Garage 7, the car makes an incredible 673 horsepower at the rear wheels, with 24 pounds of boost.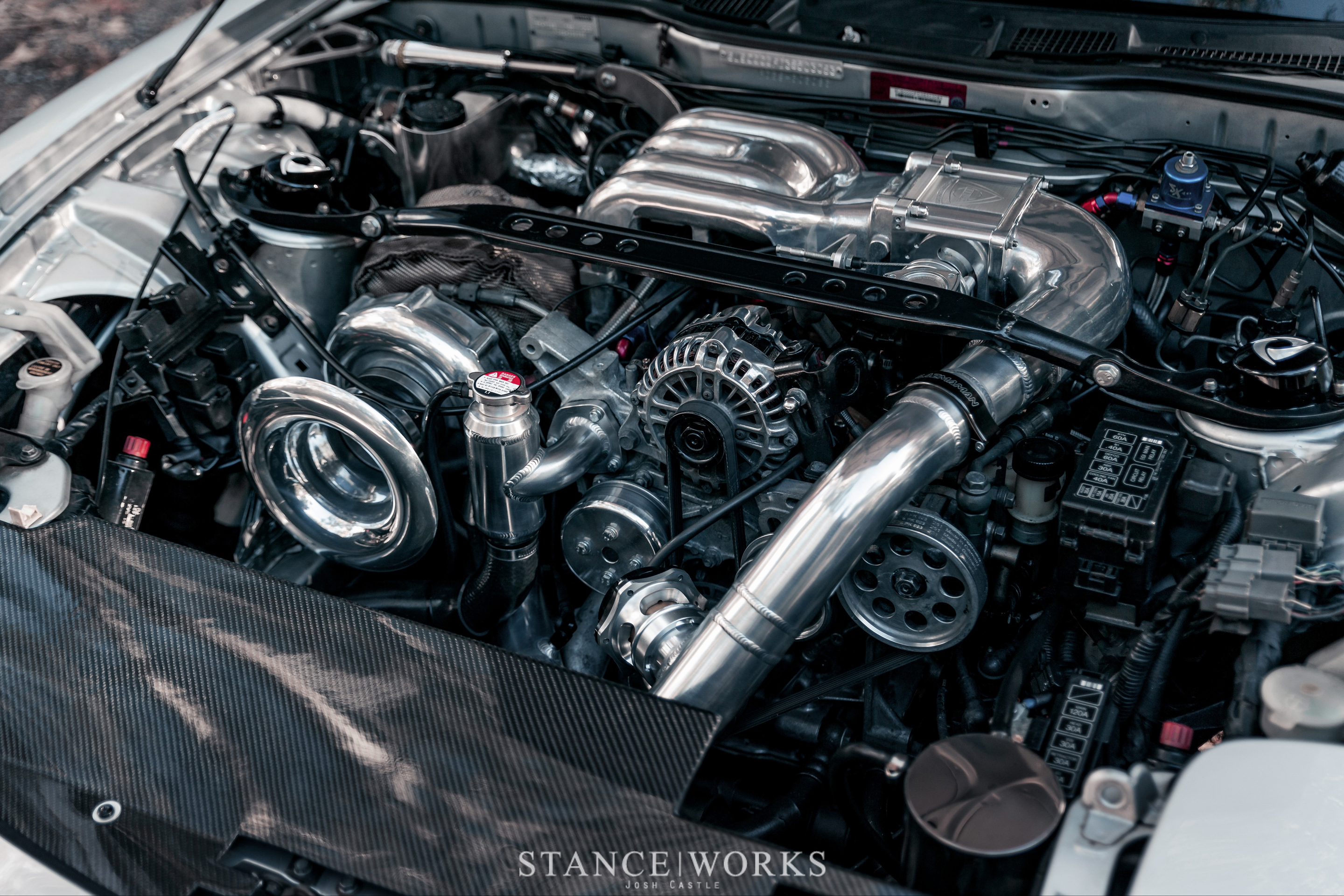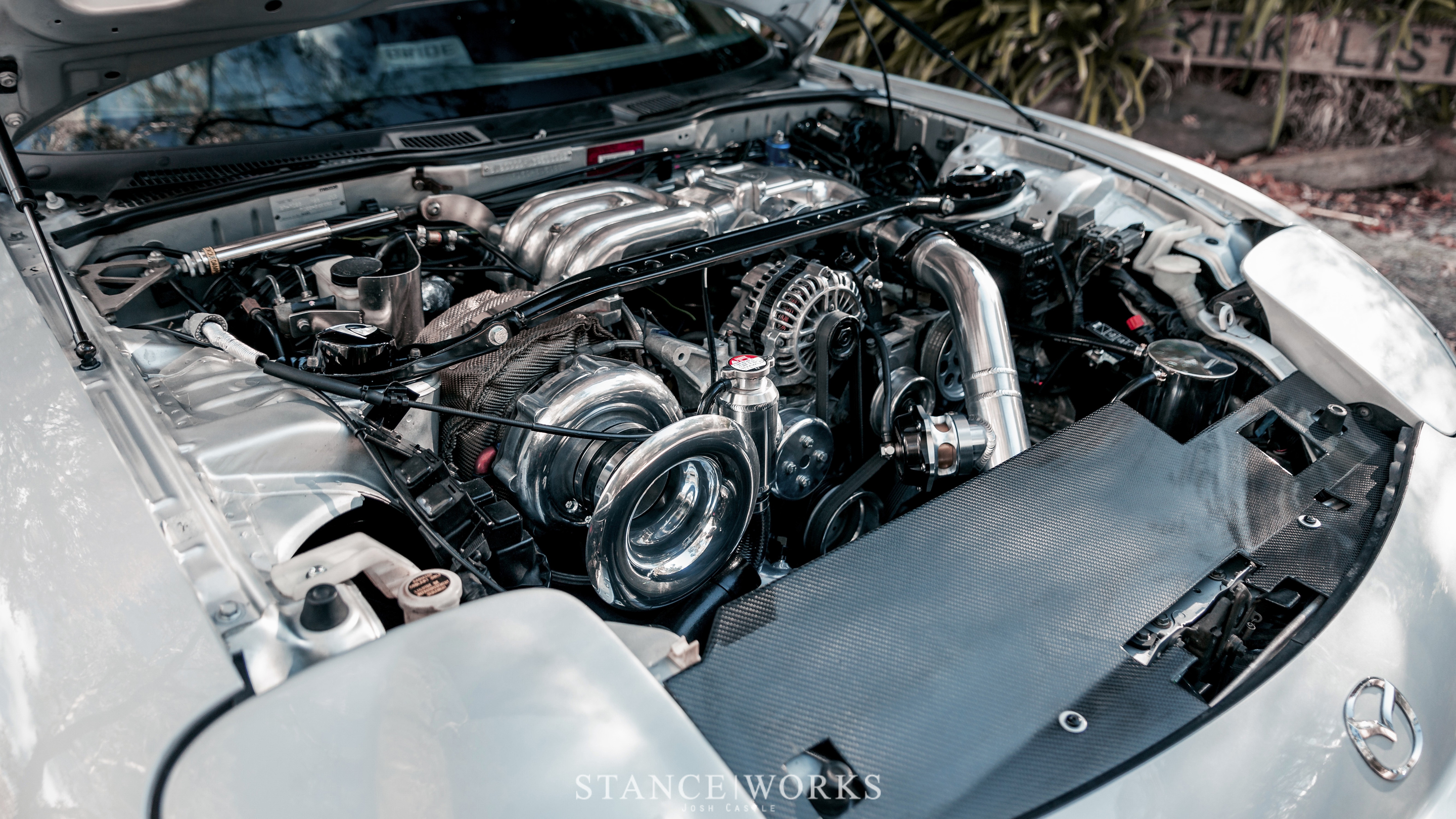 The rotary engine's song is piped out through a custom 3" exhaust with a Varex remote-controlled muffler system, to help the RX7 fly (ever so slightly) under the radar when in use on the streets. Power is routed out through an Exedy twin plate clutch to a Mazdaspeed 2-way differential.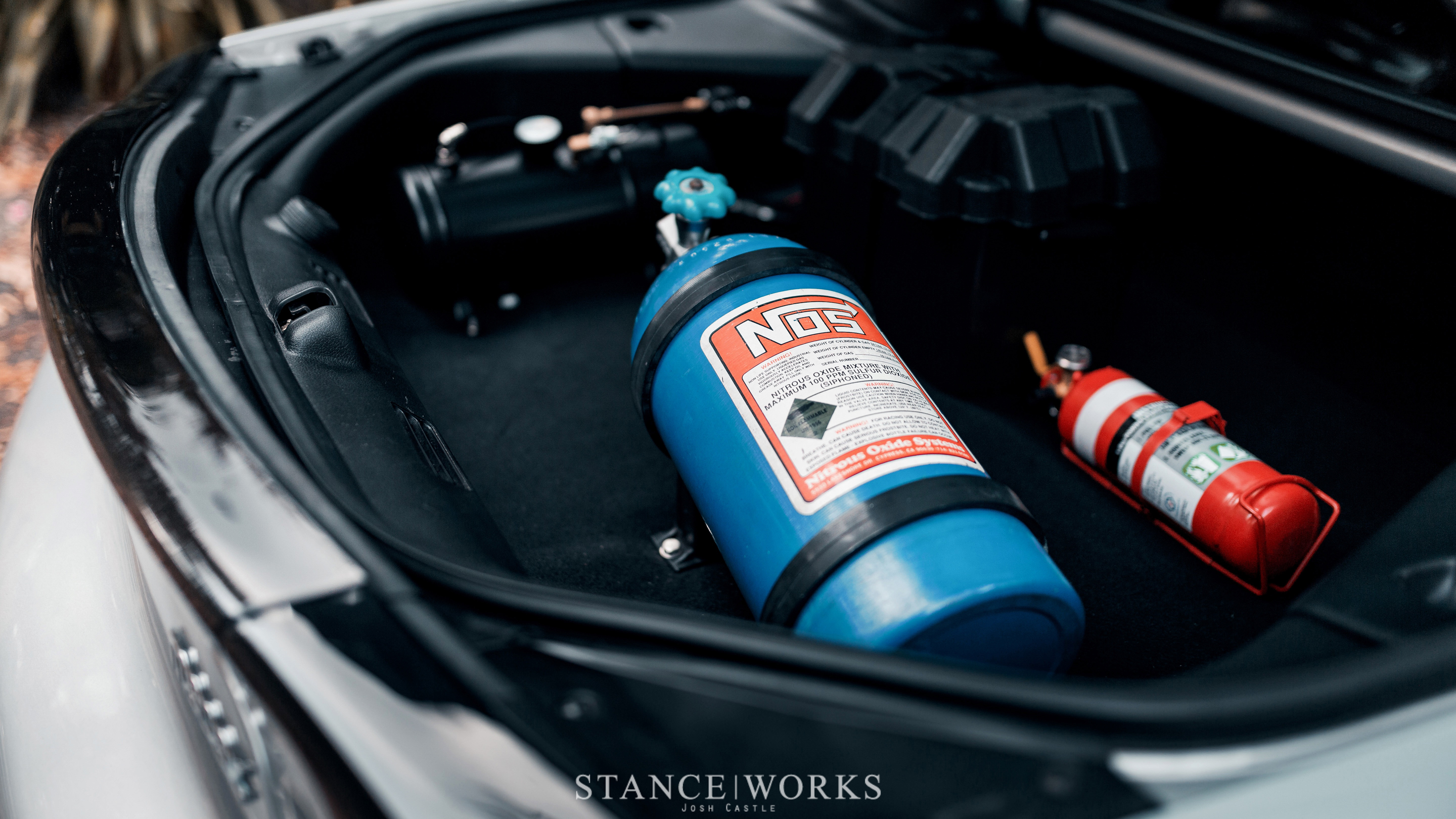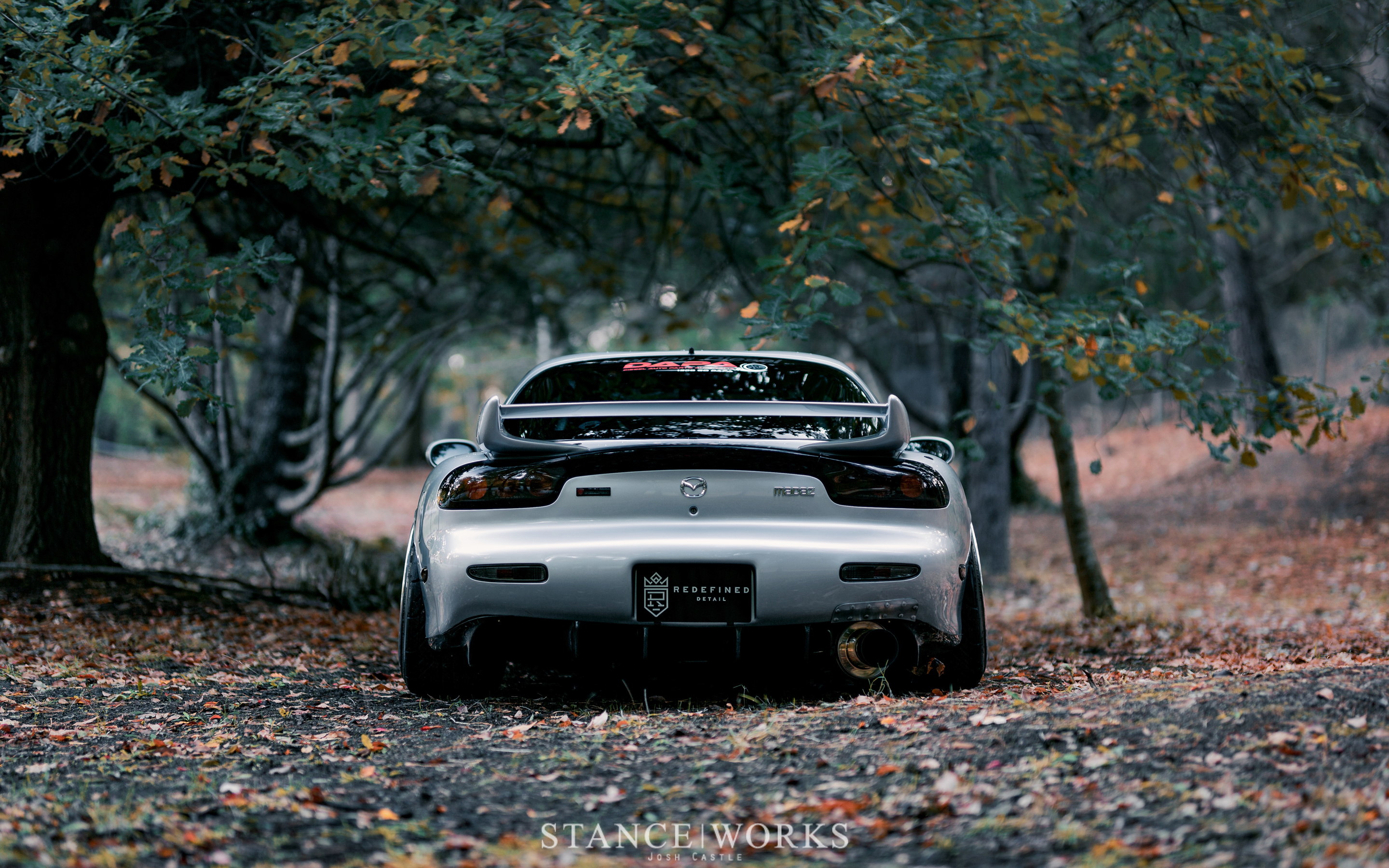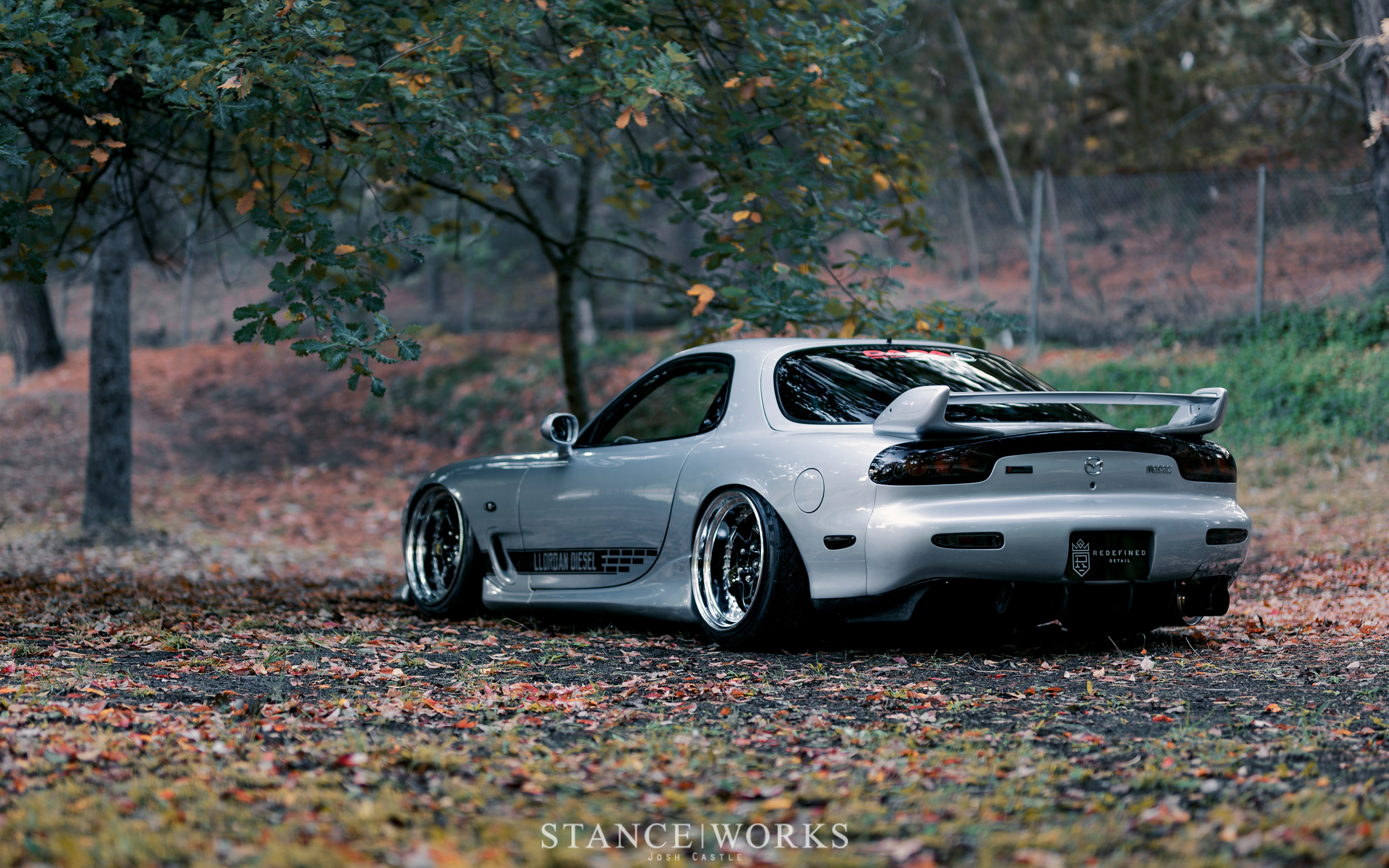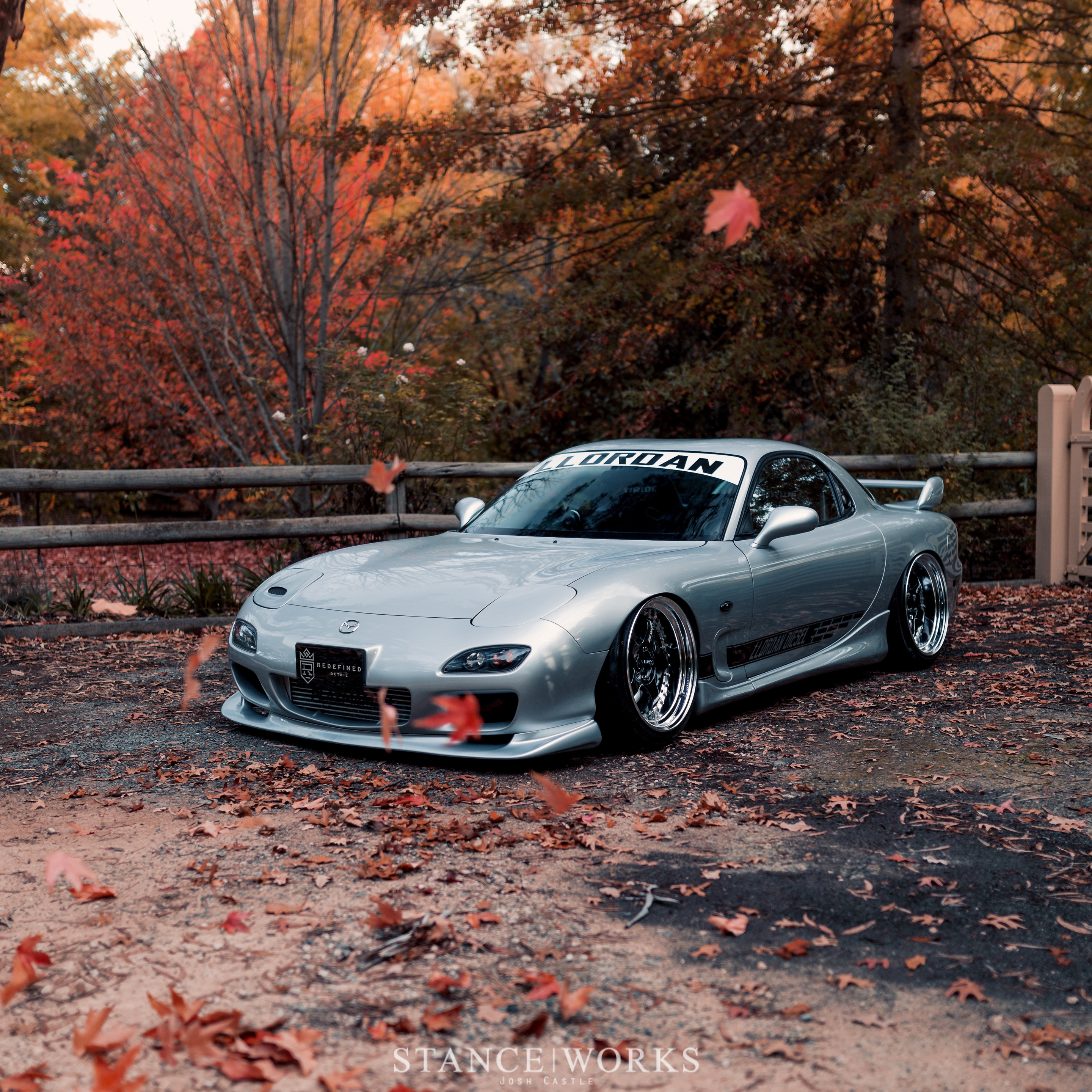 Under the car is a custom mix of parts, with the main bits and pieces based on a Tein coilover system utilizing 8k front and 5k rear springs. A Stance Parts air cup system gives the car some further functionality, allowing Adam to lift the nose as needed for driveways and entries. A slew of Supernow components makes up the brunt of things at the front end, making for an infinitely adjustable system for fine tuning. At each corner of the car sits a Work SP1, with the fronts measuring out to 18x9.5 and the rears to an impressive 18x11, all wrapped in Toyo semi slicks, thanks to Tarzia Tyres. To fit the wheel and tire package, the arches were pulled and coated with new paint by Heath Street Paint & Panel, which brings the RX7 to an unparalleled stage of luster.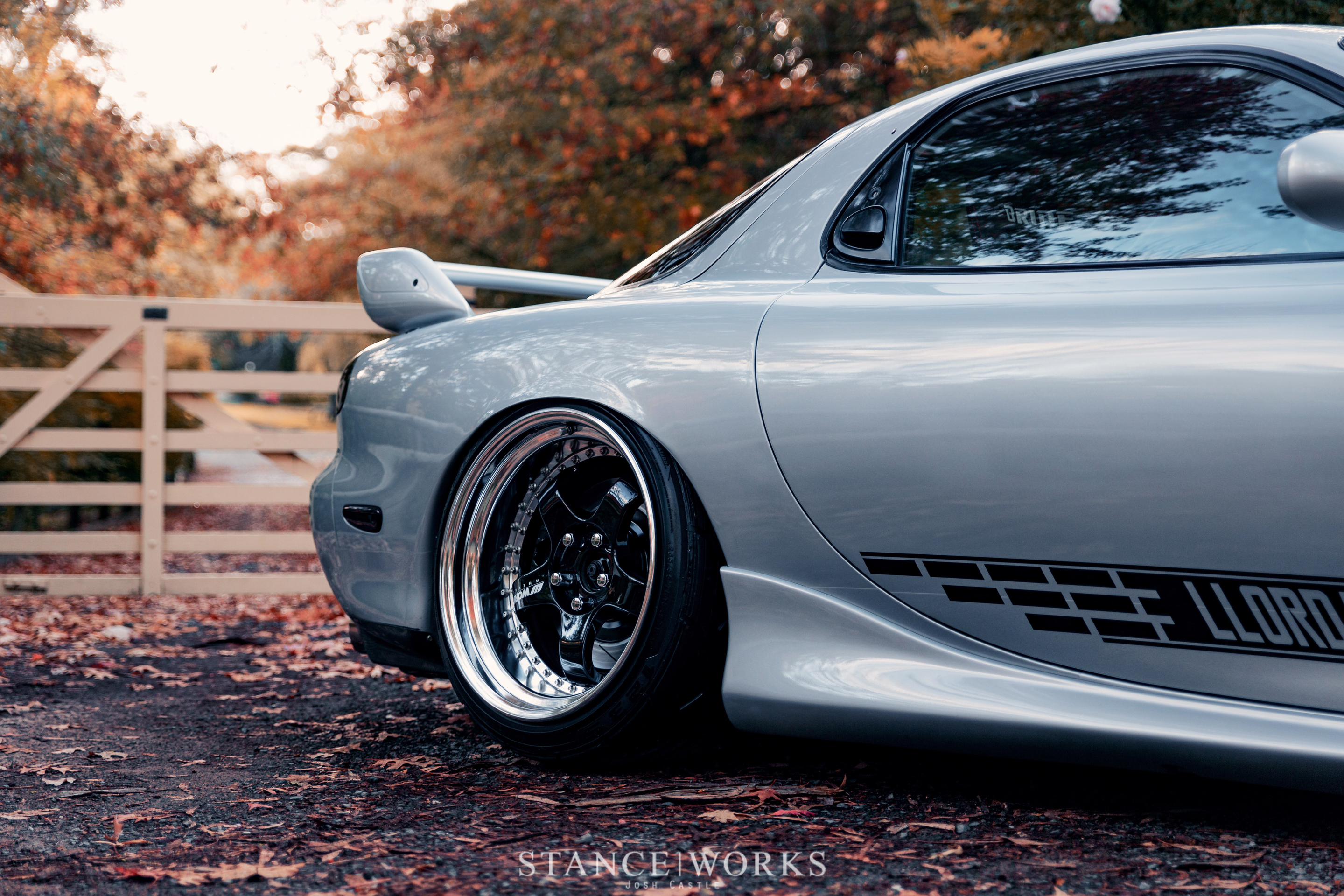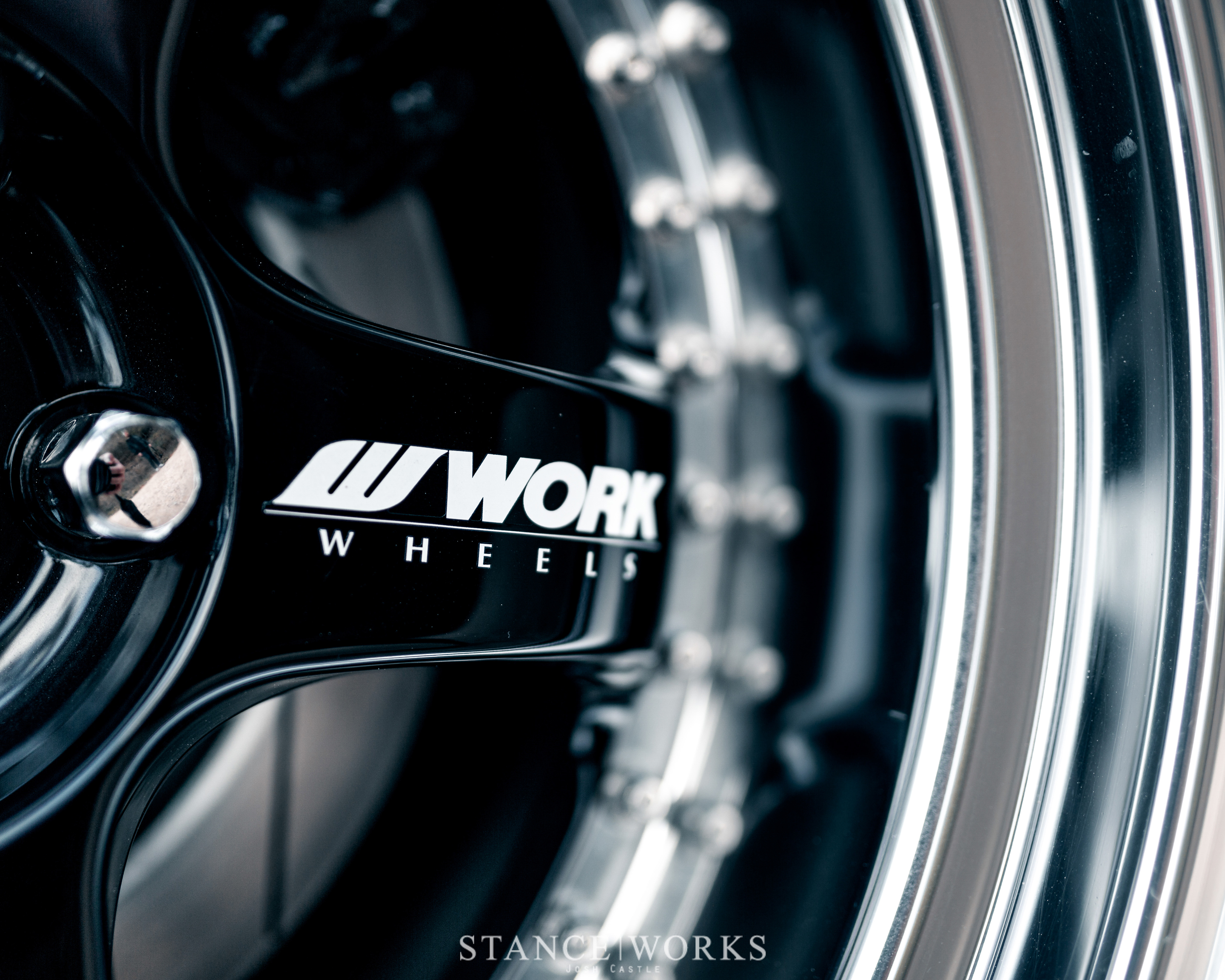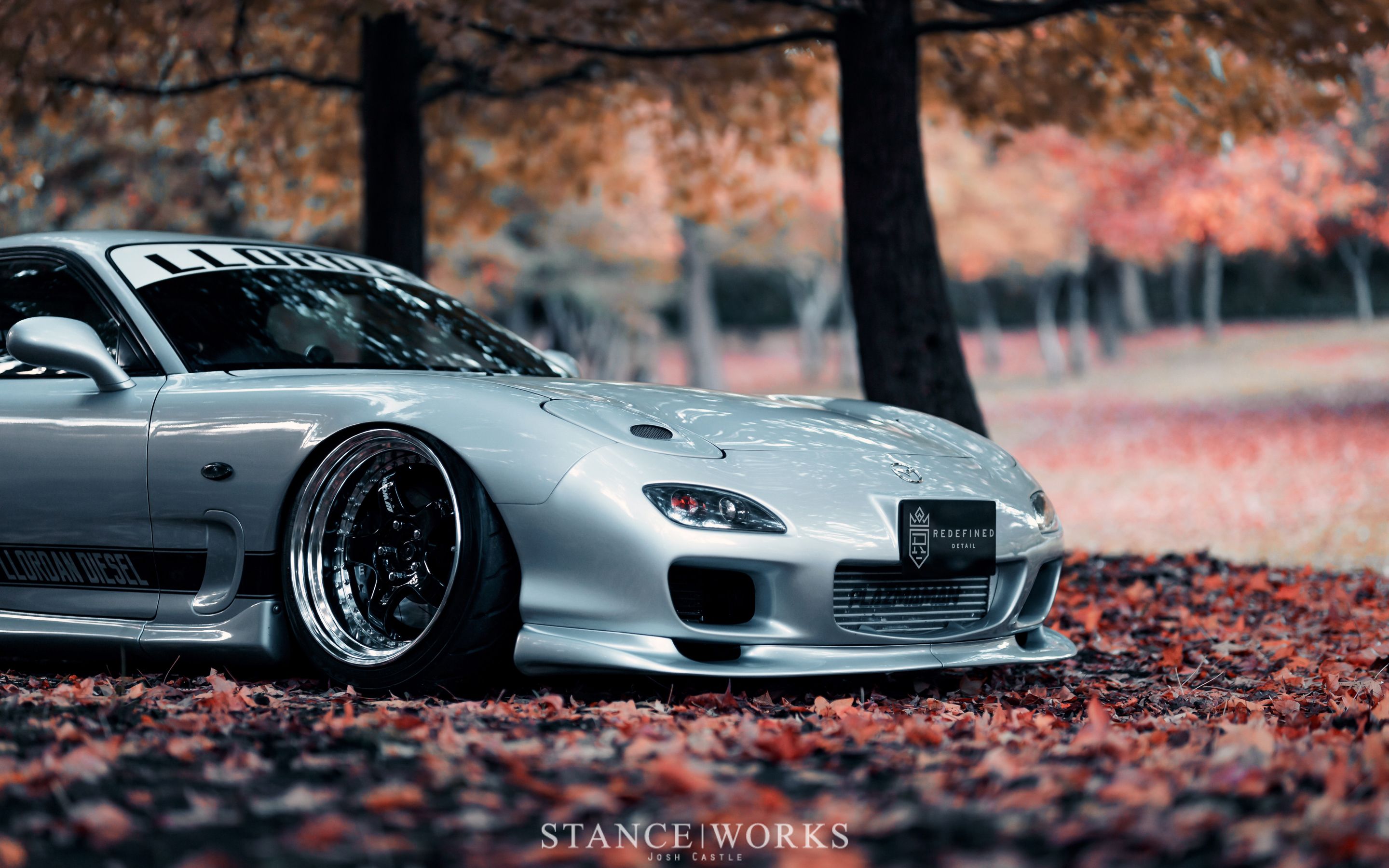 Inside the car, Adam aimed to keep the RX's sense of authenticity, opting for relative subtleties in favor of louder modifications. Bride Stradia 2 seats are mounted to power rails to retain all functionality, while a Sparco wheel and short shifter improve tactile feedback. A Mazdaspeed cluster and Defi gauges are on the visual feedback side of the equation, but otherwise, the RX7's interior has been left as Mazda intended... save for the massive bottle of nitrous in the back.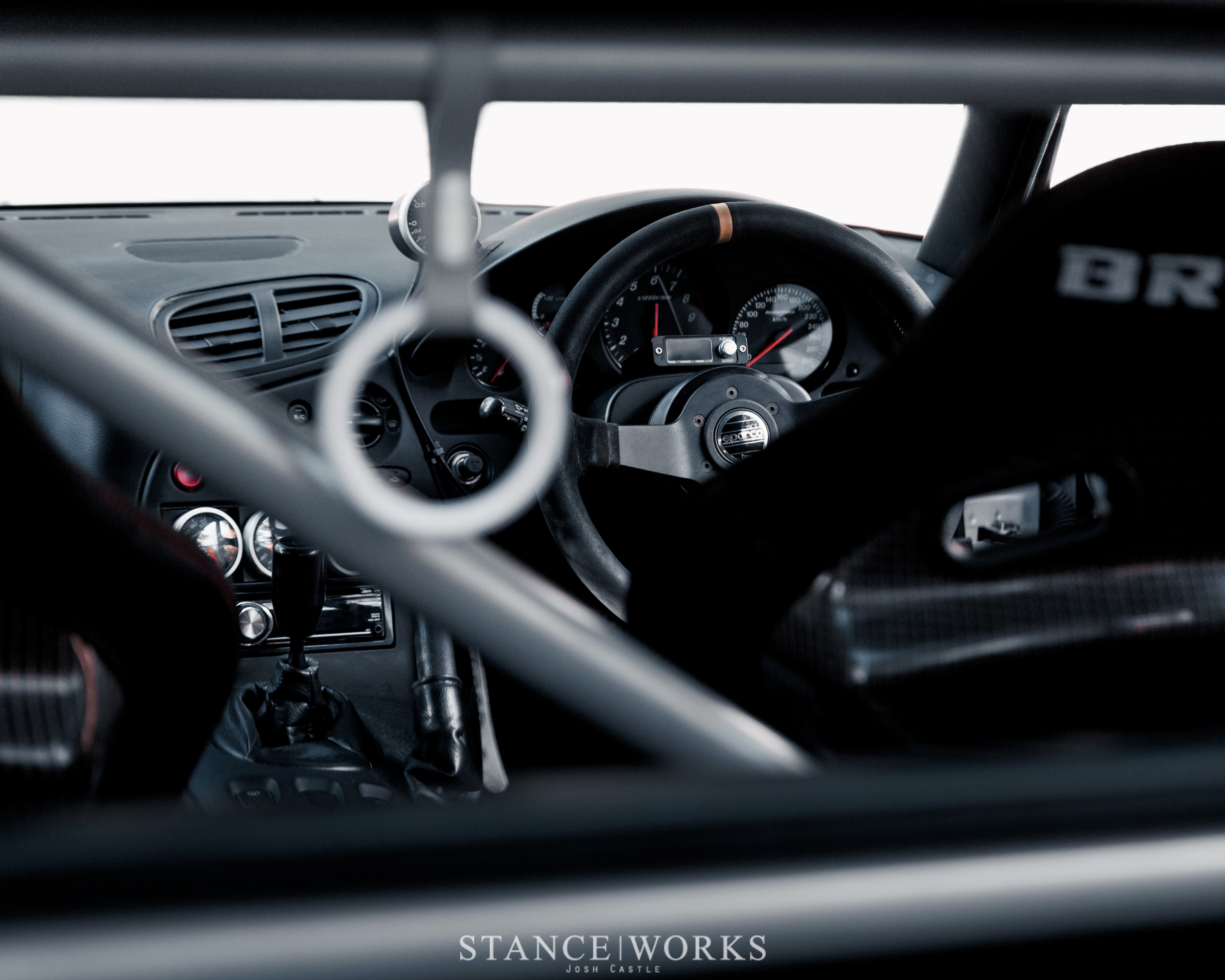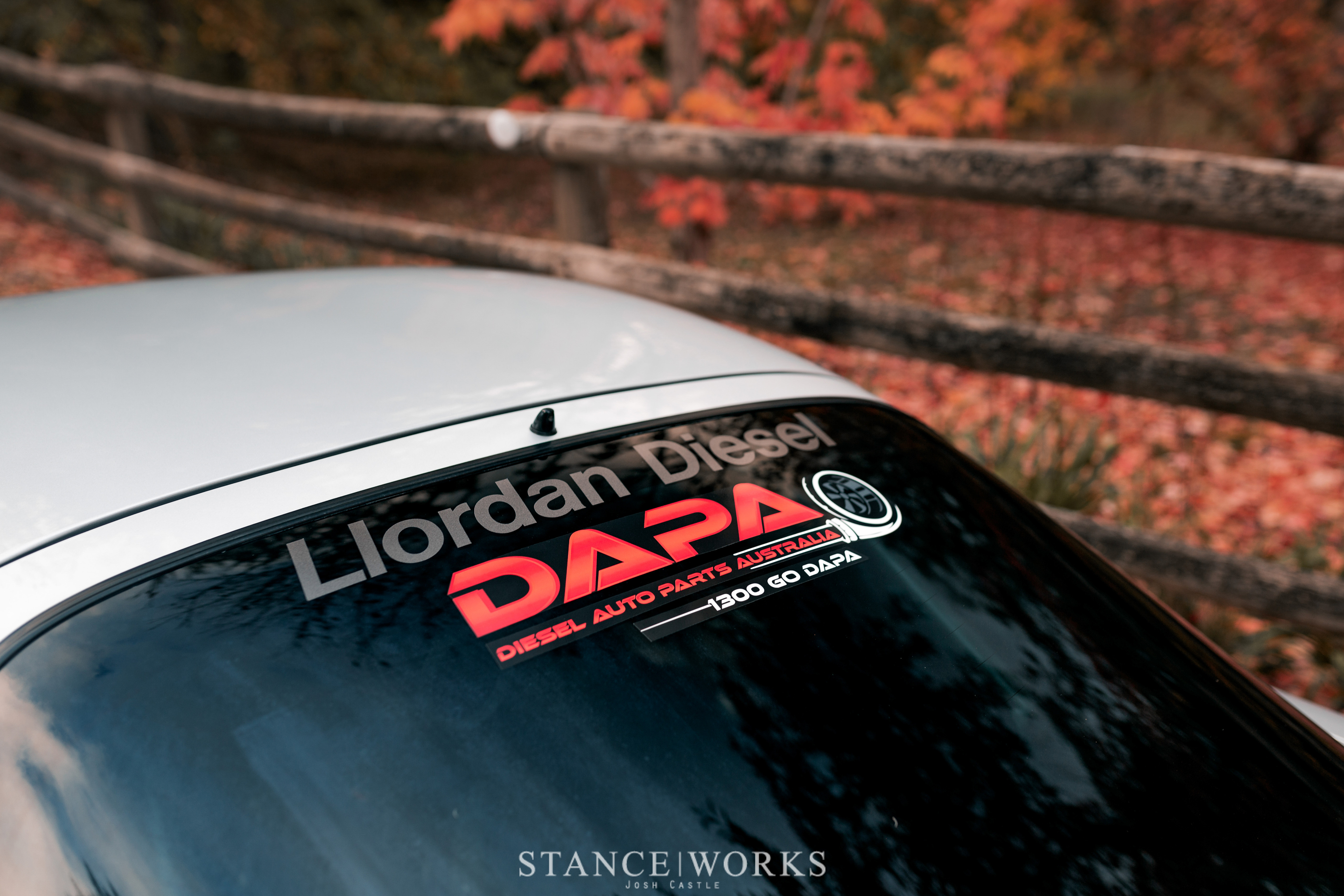 For the final details, Adam enlisted the help of Sign Colour to help with a simple but effective graphic set for the doors, which sports Adam's biggest supporter, Llordan Diesel, who helps to maintain and repair the car as needed, keeping it on the street and ready for action. If it wasn't clear why Adam Cannell's RX7 was in a league of its own before, it likely is now.. and if you're missing it still? Well, you'll need those lucky 7s to help you out.