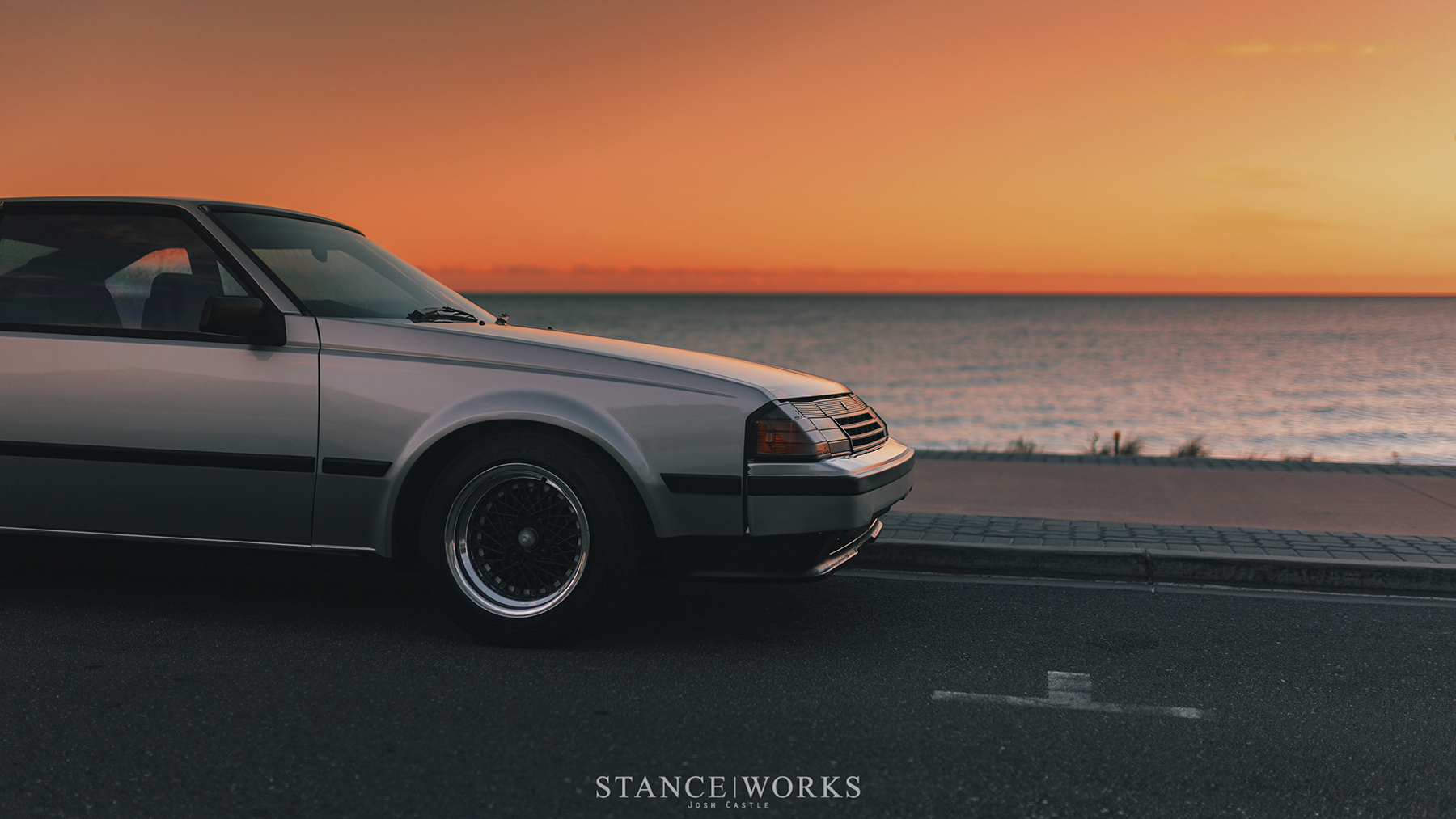 4 Year in the Making – Jake Legg's 1985 RA65 Toyota Celica – Photographed by Joshua Castle
For most, it's likely difficult to imagine choosing an RA65 Celica over the now-iconic AE86 Corolla, but for Jake Legg, it was hardly more than a second thought. After weighing his options, it was the uniqueness of the RA65 before us that won him over, eventually spiraling into a 4-year build: what spent years as a daily driver unfolded into something considerably more. With a familiar yet individual shape, it's a platform under-utilized and under-built. Thankfully, Jake Legg sought to change that.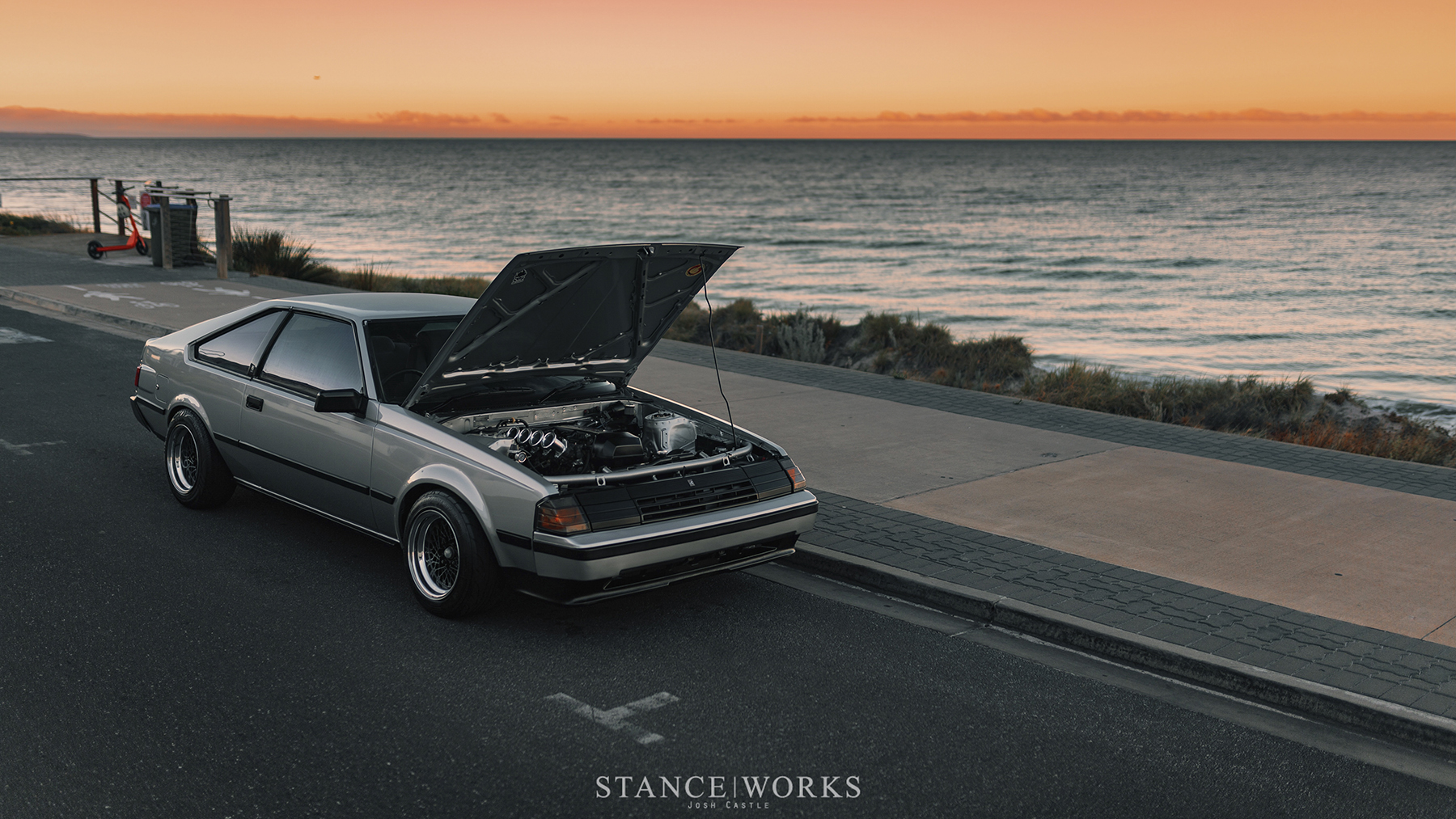 Jake acquired the Celica nearly a decade ago, a considerable portion of which was spent with no idea what to really do with the car. It had a stint as a daily driver, but was eventually wrecked and parked, before a repair job that put it back on the road occasionally. With an AE86 project as well, Jake had his hands full, often struggling to give both the attention they deserve. Eventually, though, Jake committed to a plan, and set forth to build the Celica -- the AE86's lesser-loved brother -- shying away from the more established of the two in favor of something a bit more under-appreciated.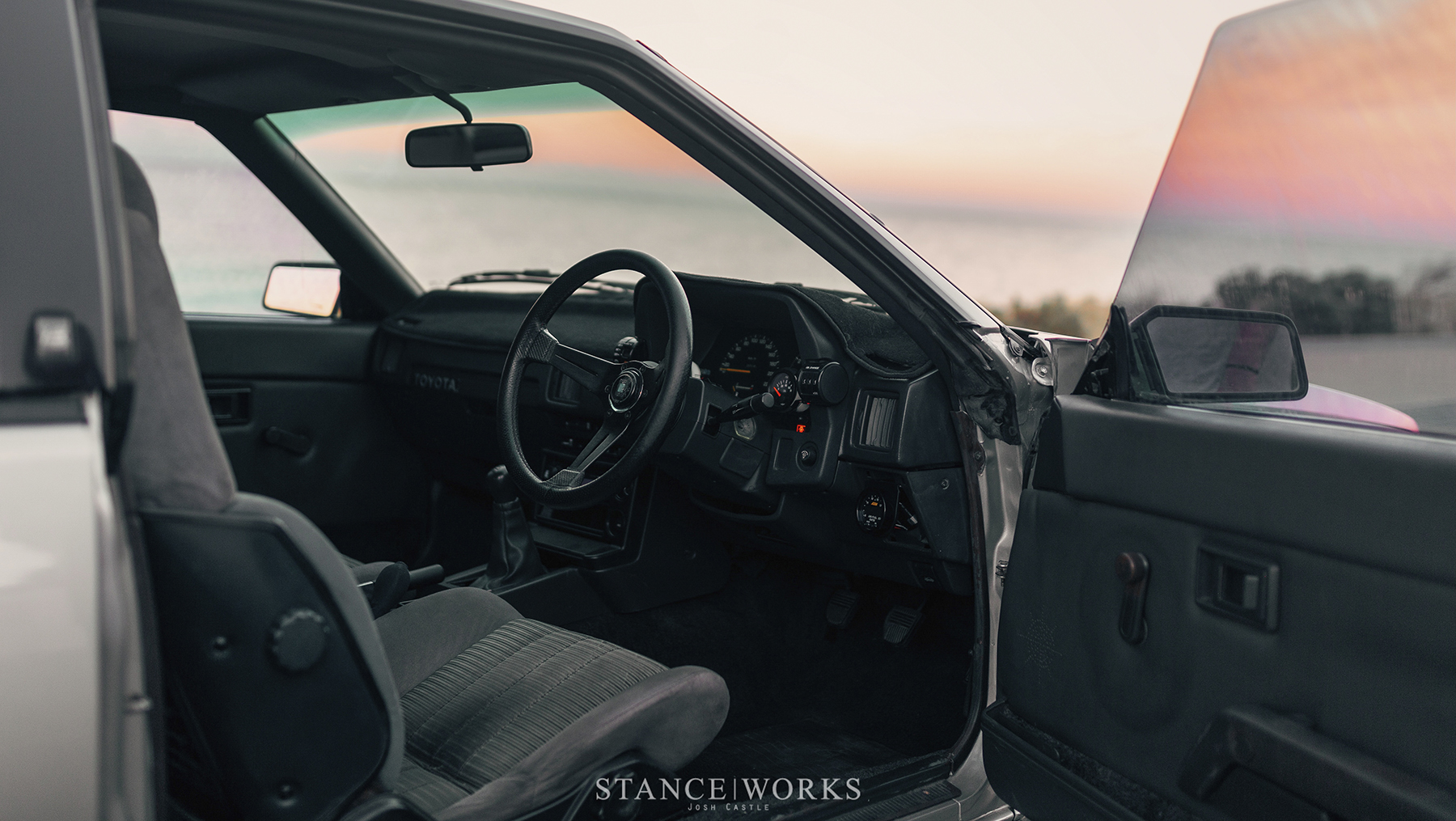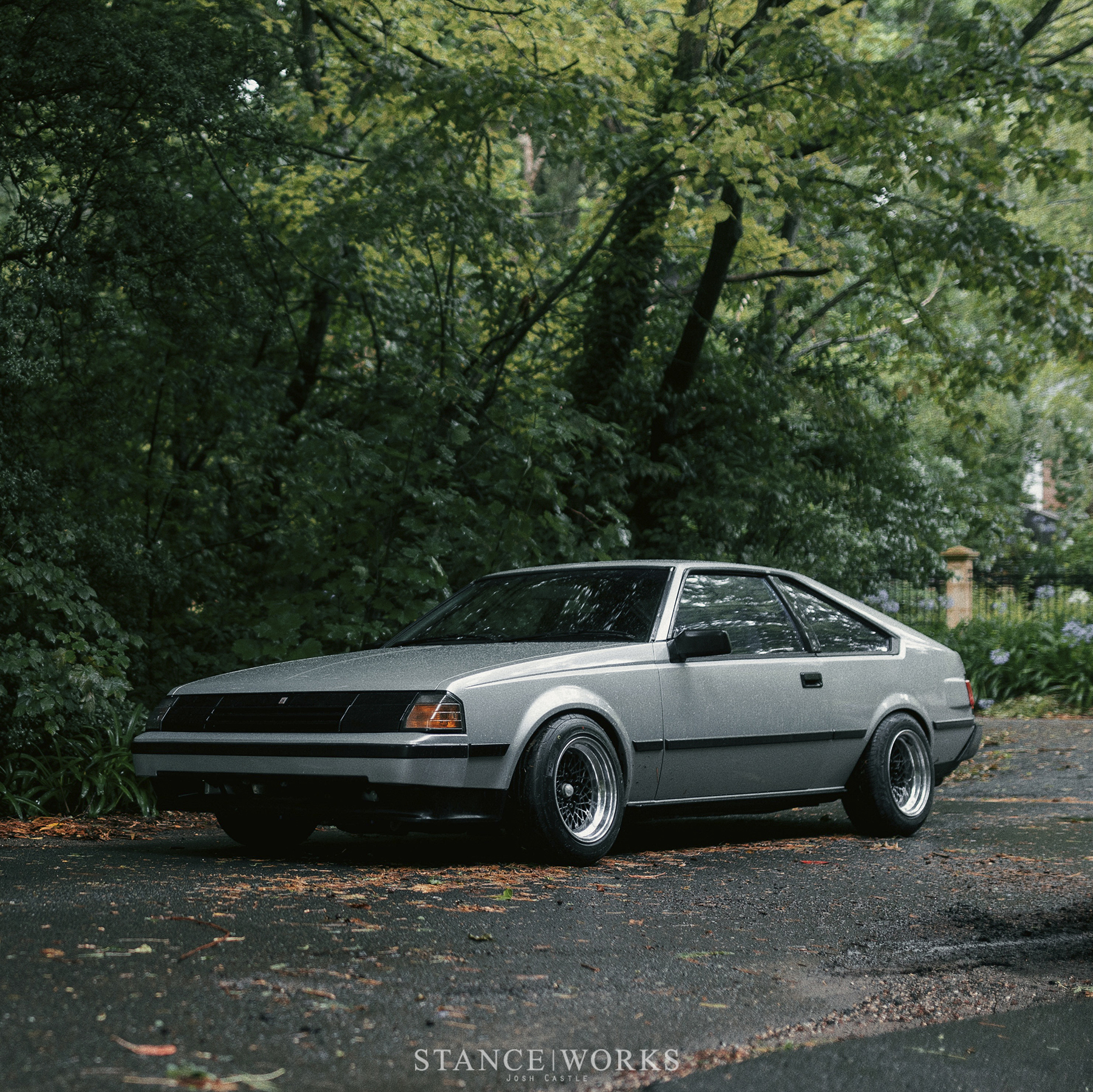 Performance was paramount for Jake, wanting to strike a balance between grip and a bit of slip, pushing brake and suspension to the top of the priority list. As is often the case with classic Toyotas, Jake turned to Techno Toy Tuning for a slew of parts, including adjustable control arms, caster arms, tire rods, camber plates, and steering knuckles, all in an effort to radically update the somewhat archaic factory bits and pieces. Coil-overs were fitted, pairing Swift springs with KYB adjustable shocks for a tried and true combo, and lastly, Cusco caster braces were installed for some final support. That, at least, covers the front end.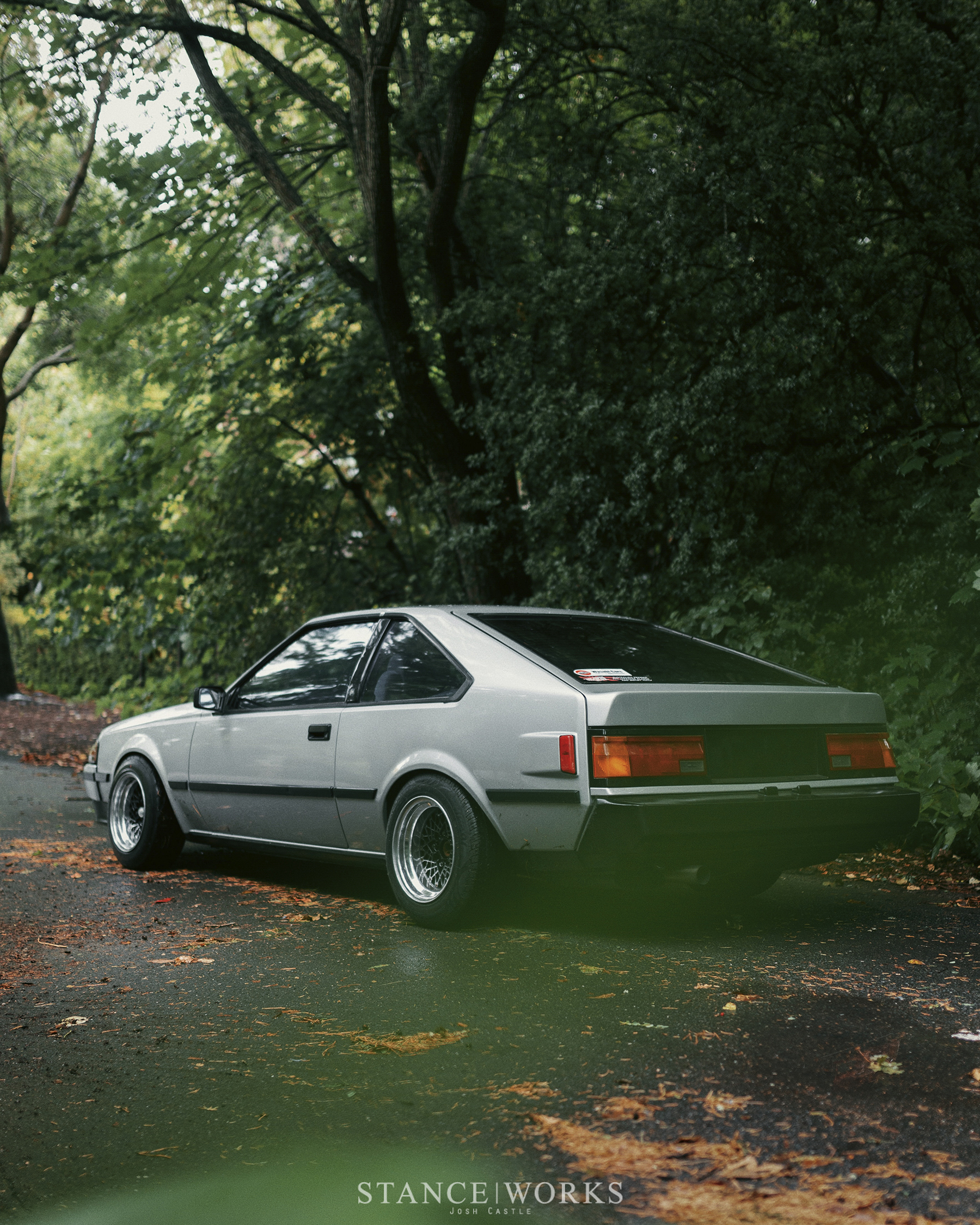 Out back, Jake went all-out, fitting an MA61 Supra IRS rear cradle and arms in favor of the factory solid axle. A custom camber correction kit was welded to the cradle to true everything up, and then Jake turned to the fun stuff: poly bushings were installed in the control arms, while solid bushings were installed in the subframe itself. Adjustable coil-overs give the necessary adjustment to the car's tail end, and a factory sway bar setup has been improved with upgraded bushings.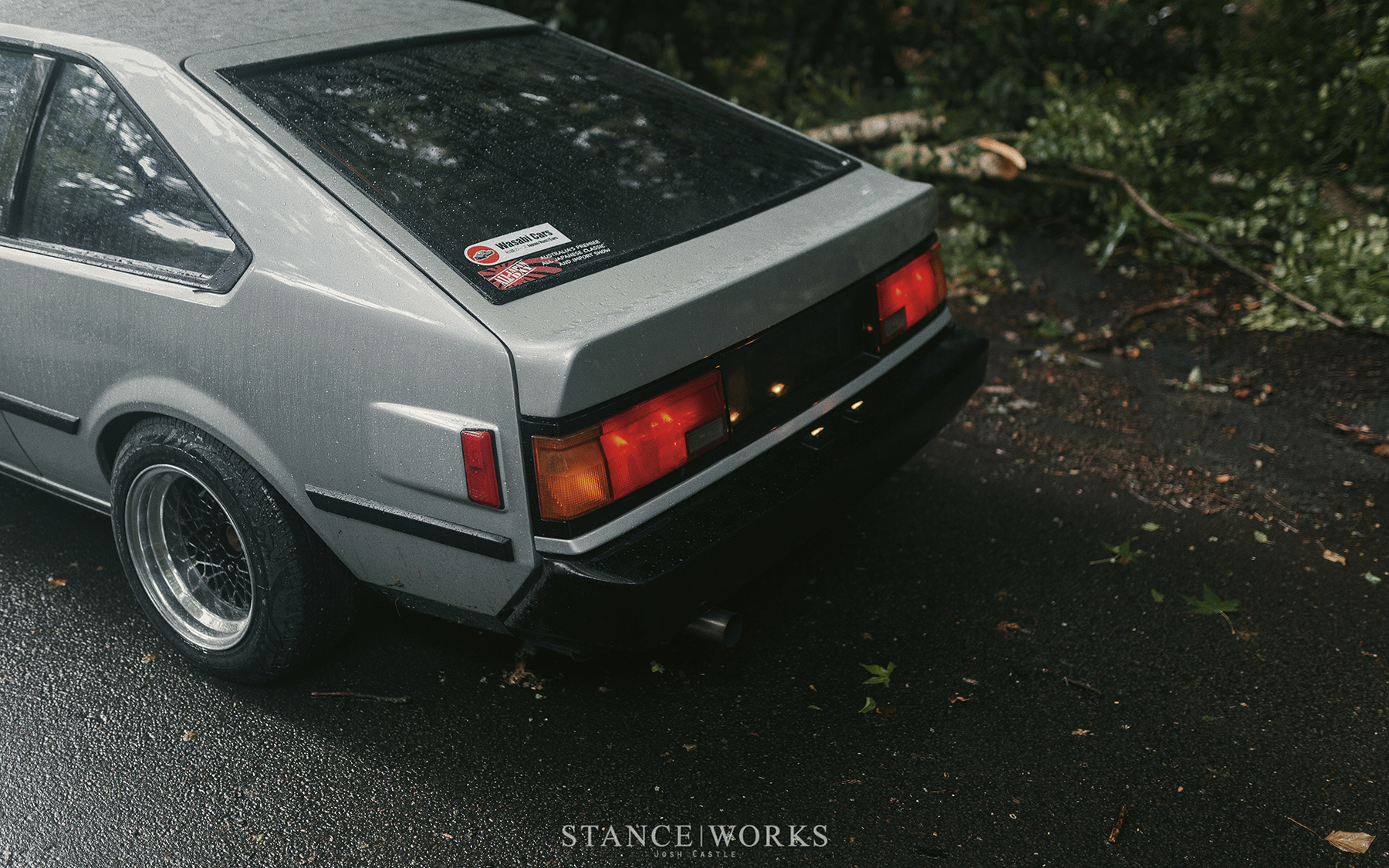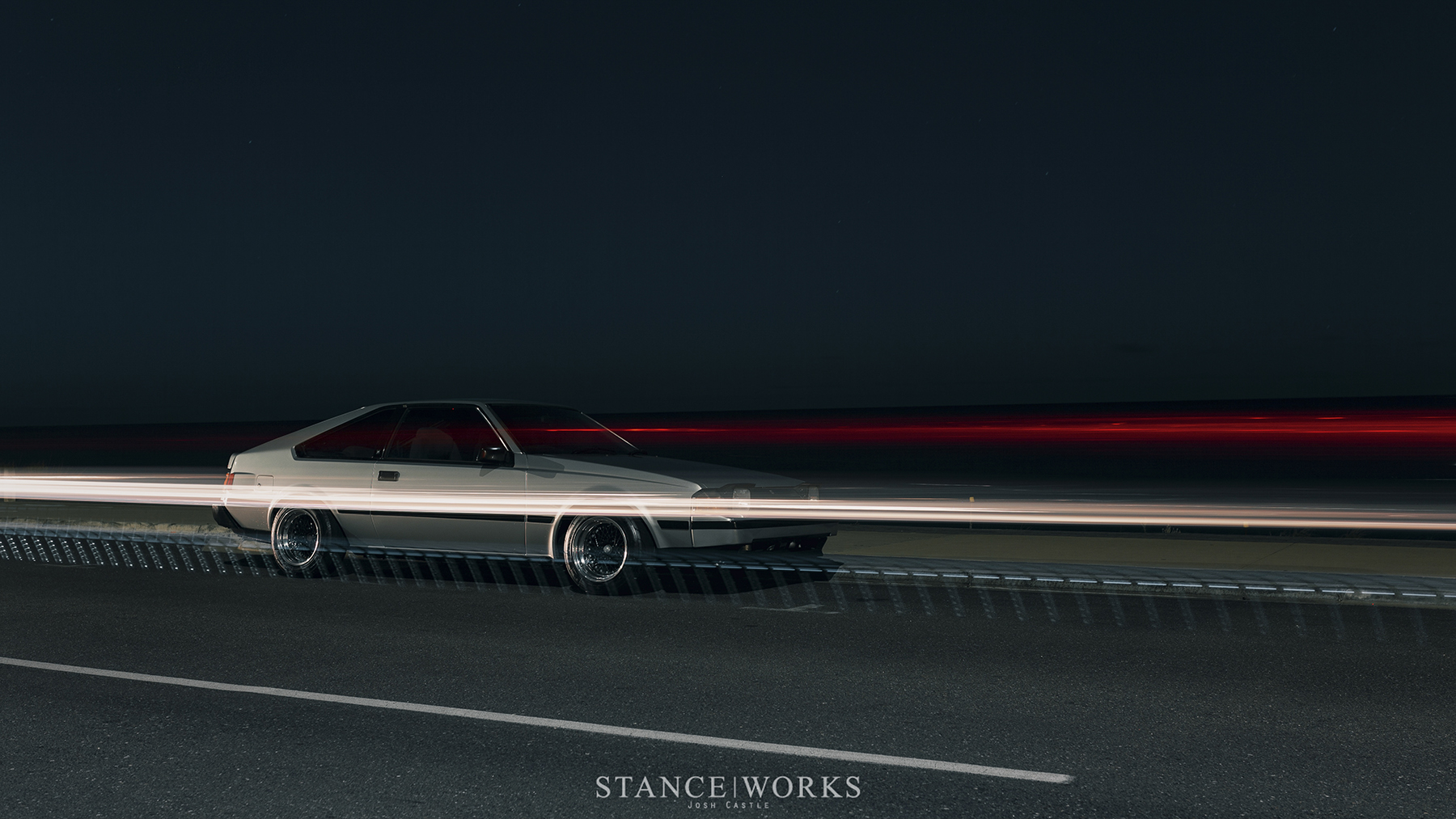 Needless to say, with an IRS conversion, Jake cut no corners. The running gear doesn't stop there though... For braking hardware up front, RDA drilled and slotted rotors have been paired with EBC red brake pads, custom lines, and rebuilt calipers. Out back, a Raceworks hydraulic hand brake system has been installed, along with goods that match the front, giving the car a balanced brake feel and much improved stopping power.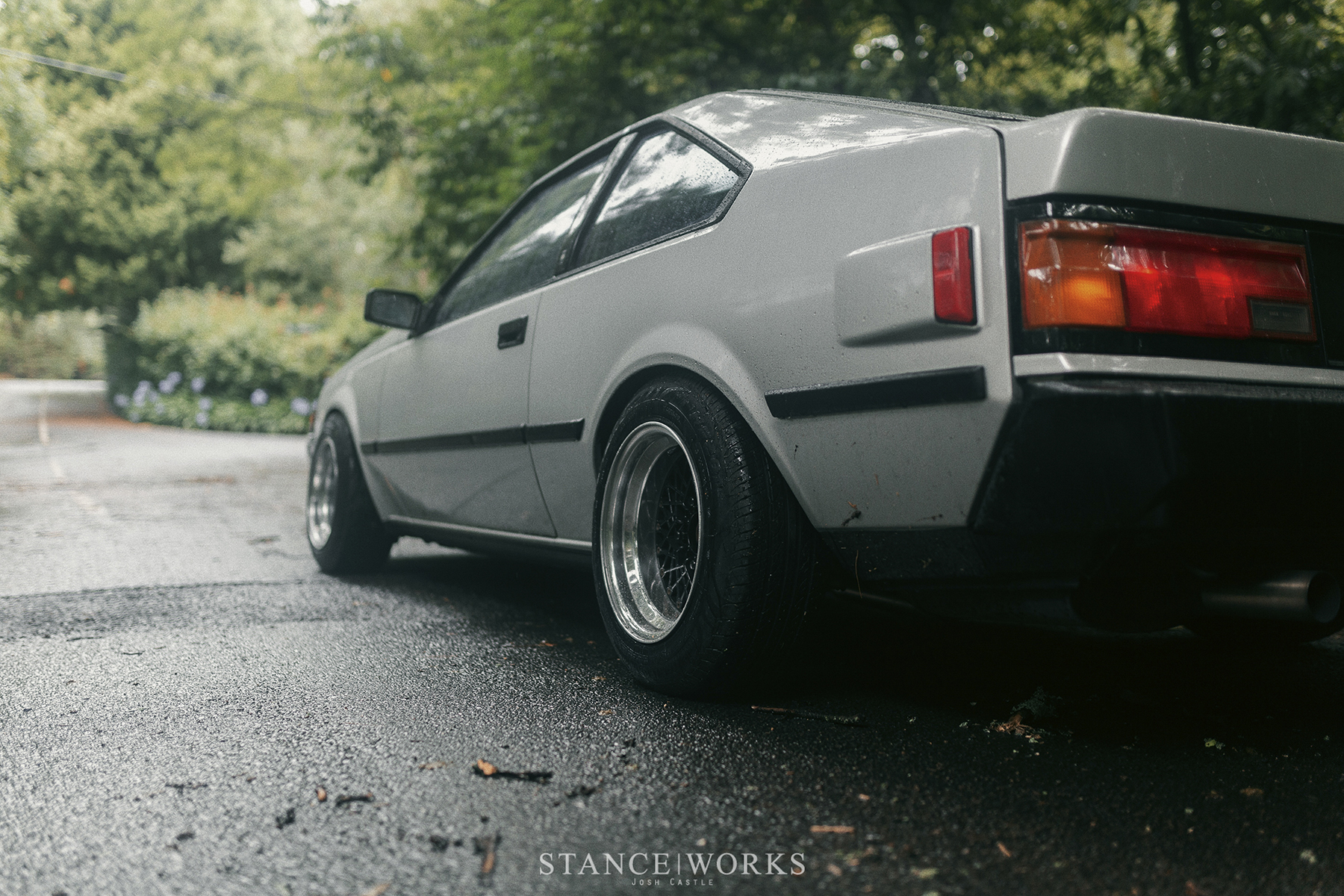 Under the hood, Jake has taken considerable care to produce something downright gorgeous. After weighing out every swap under the sun, from a 1UZ to an F20C, Jake finally landed on the 3SGE Beams engine, renowned for its high revs and great bang for the buck. On the intake side of the engine, Jake has installed a set of 4AGE Blacktop ITBs with 110mm stacks using an SQ billet adapter. To fit a factory power steering system, Jake needed to remove the sump webbing from the engine, necessitating the use of more SQ billet goodies for some cleanup. Stainless headers mate to a custom 2.5" stainless exhaust on the other side of the cylinder head, and of course, the whole system is made to work thanks to a Link Monsoon ECU and a Panic Wire engine harness.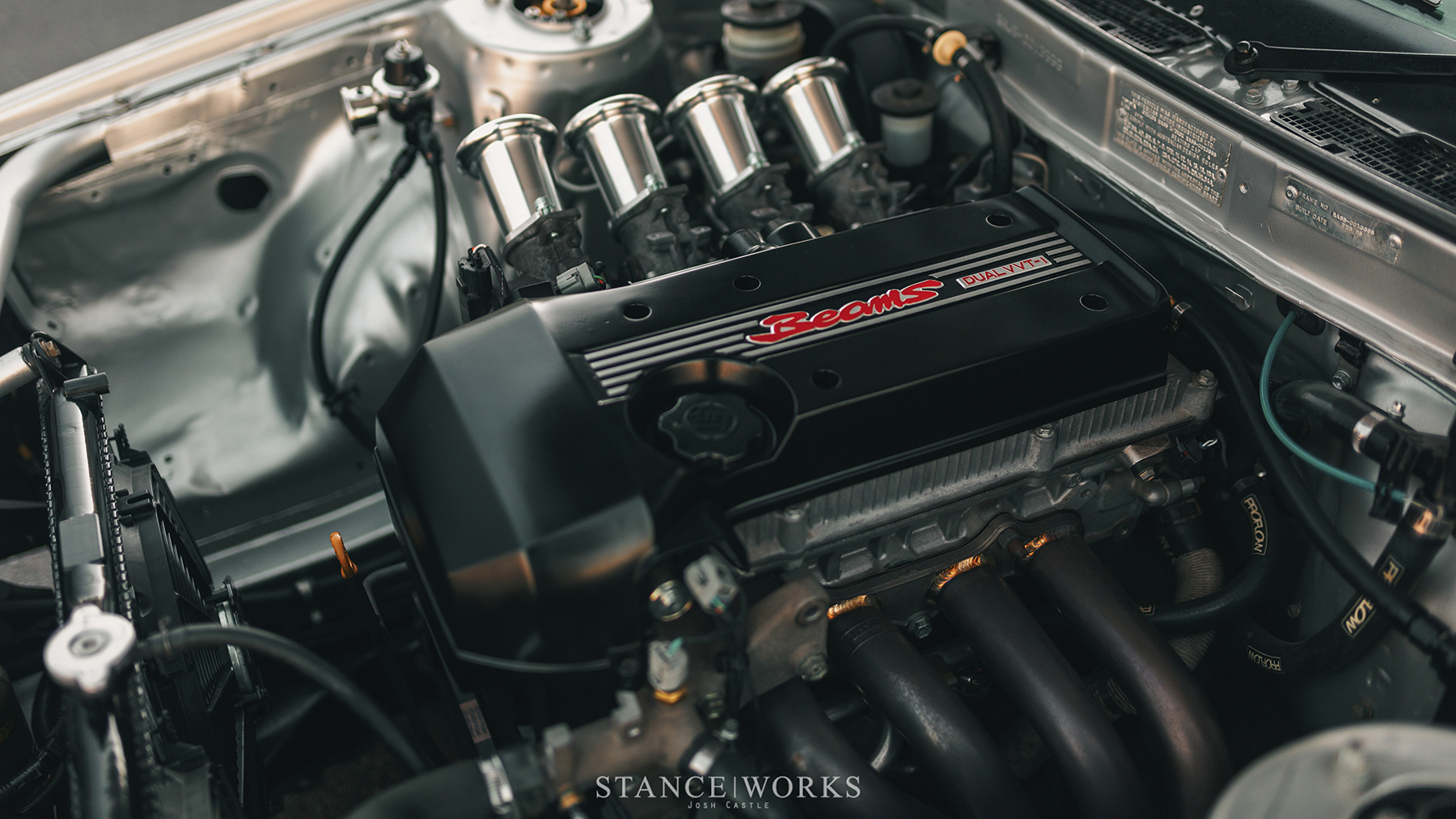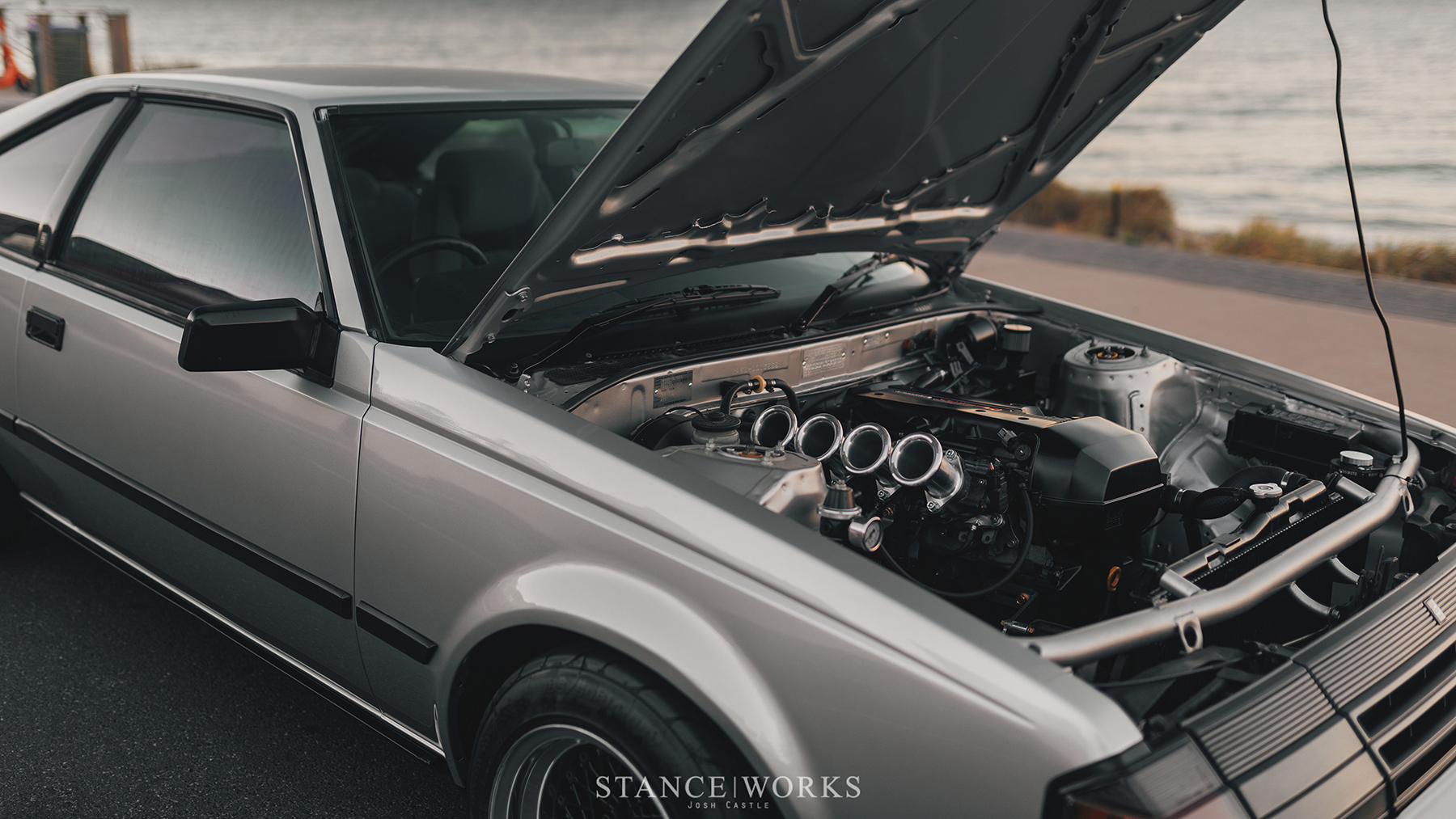 With respect to the fluid systems, fueling is provided by a tried and true Bosch 044 pump, while the factory tank itself was cleaned and modified to suit. A Turbo Smart FPR and a Toyota filter sit inline on -6 braided lines to and from the tank, making for a simple but serviceable fuel system. For cooling, an SA63 raciator was used and paired with Spal fans. Factory Toyota hoses were used to mate the engine to the cooling system itself, making for easy parts availability.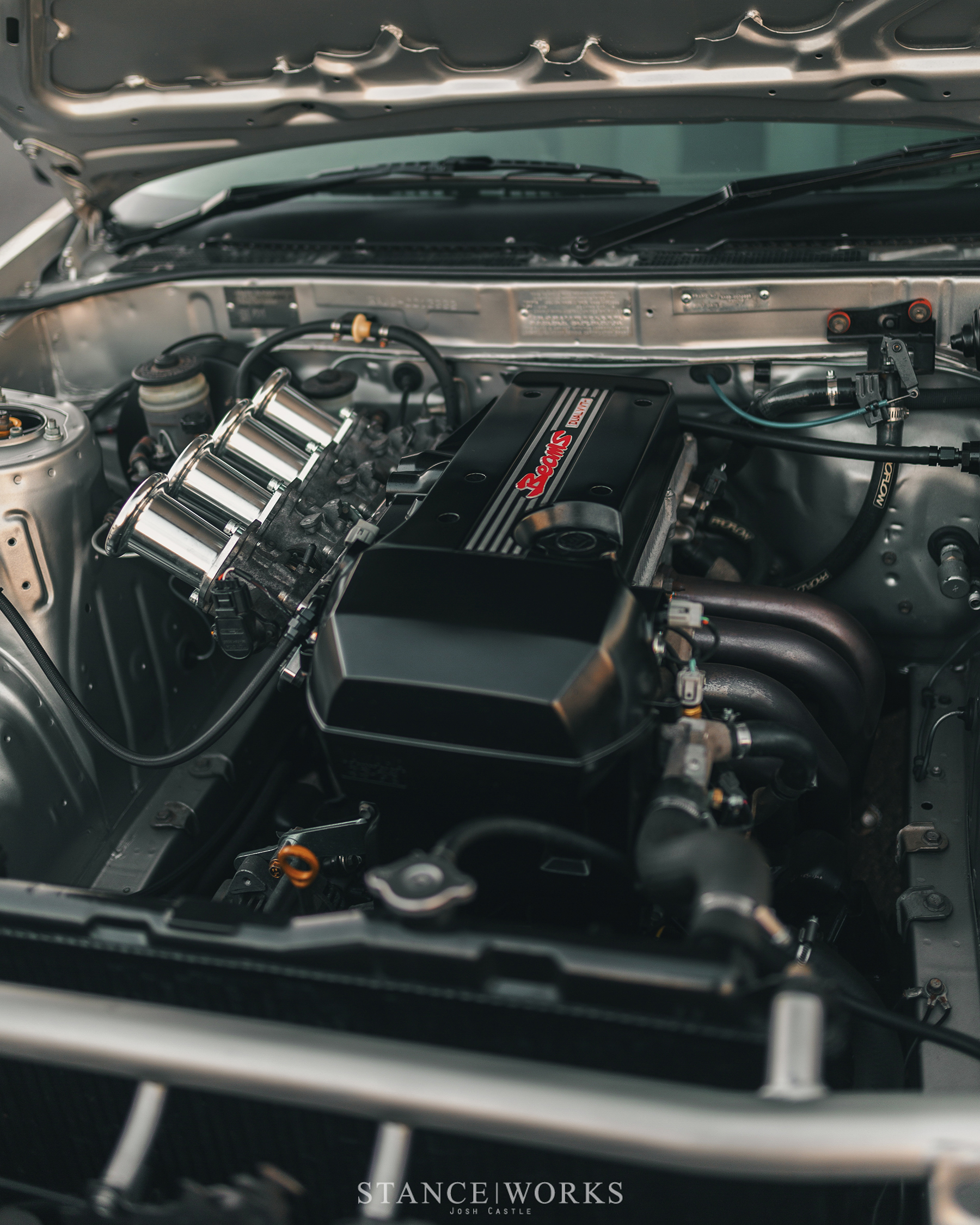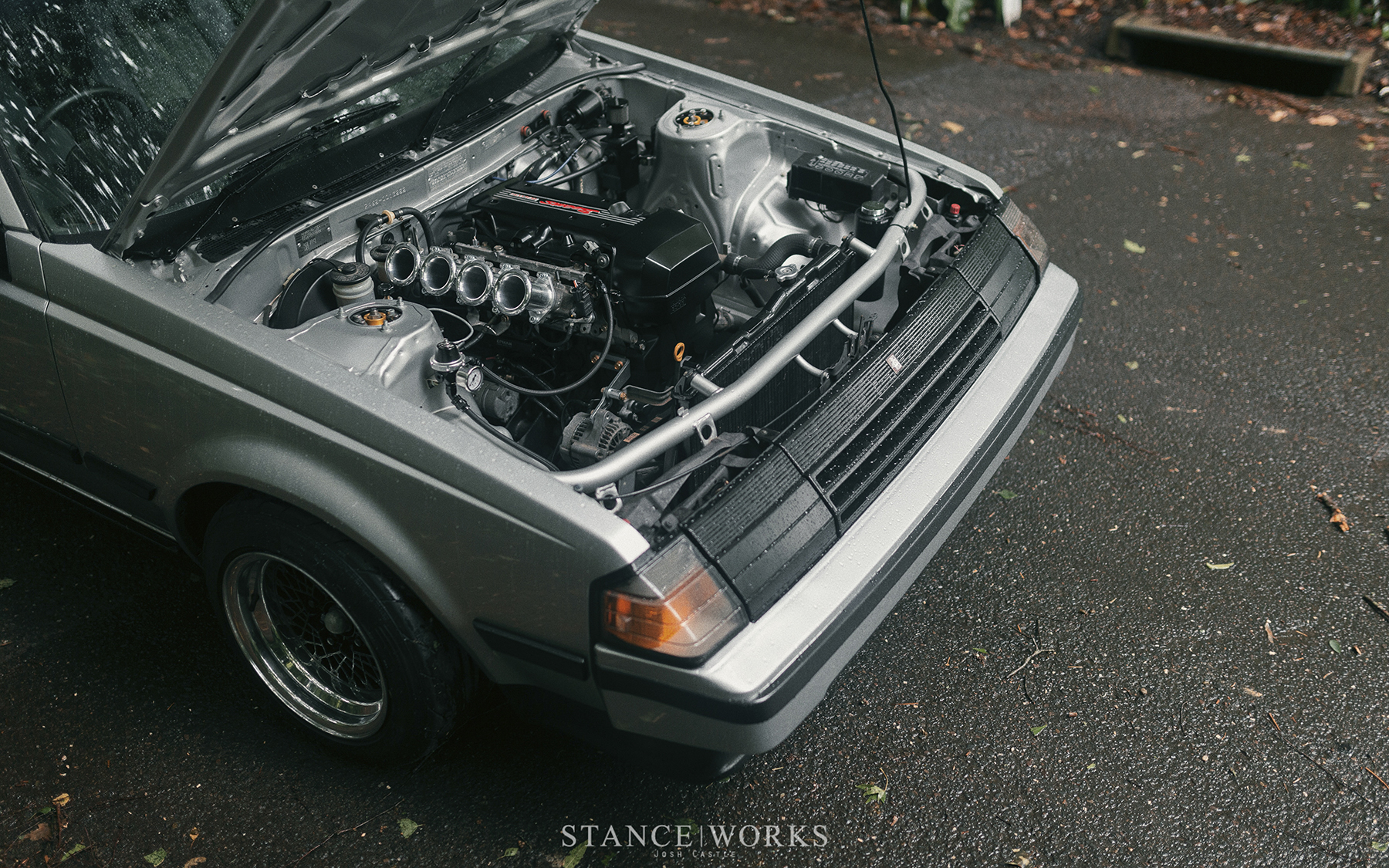 For power delivery, the engine is mated to a J160 6-speed transmission. Power is sent through an NPC flywheel and clutch package, and out to a locked MX73 Cressida rear differential. Power is then sent through a set of SSR Mesh wheels, measuring out to 14x8 et-17 out back. The fronts sit 10mm less aggressively, but the tire sizing remains square. The wheel and tire package brings us to the car's exterior, which has been completely resprayed in Ford BA XR6 silver, both outside and in the engine bay. The respray also hides a custom fiberglass rear hatch, which helps to shed quite a few kilos in a valuable, high-up place.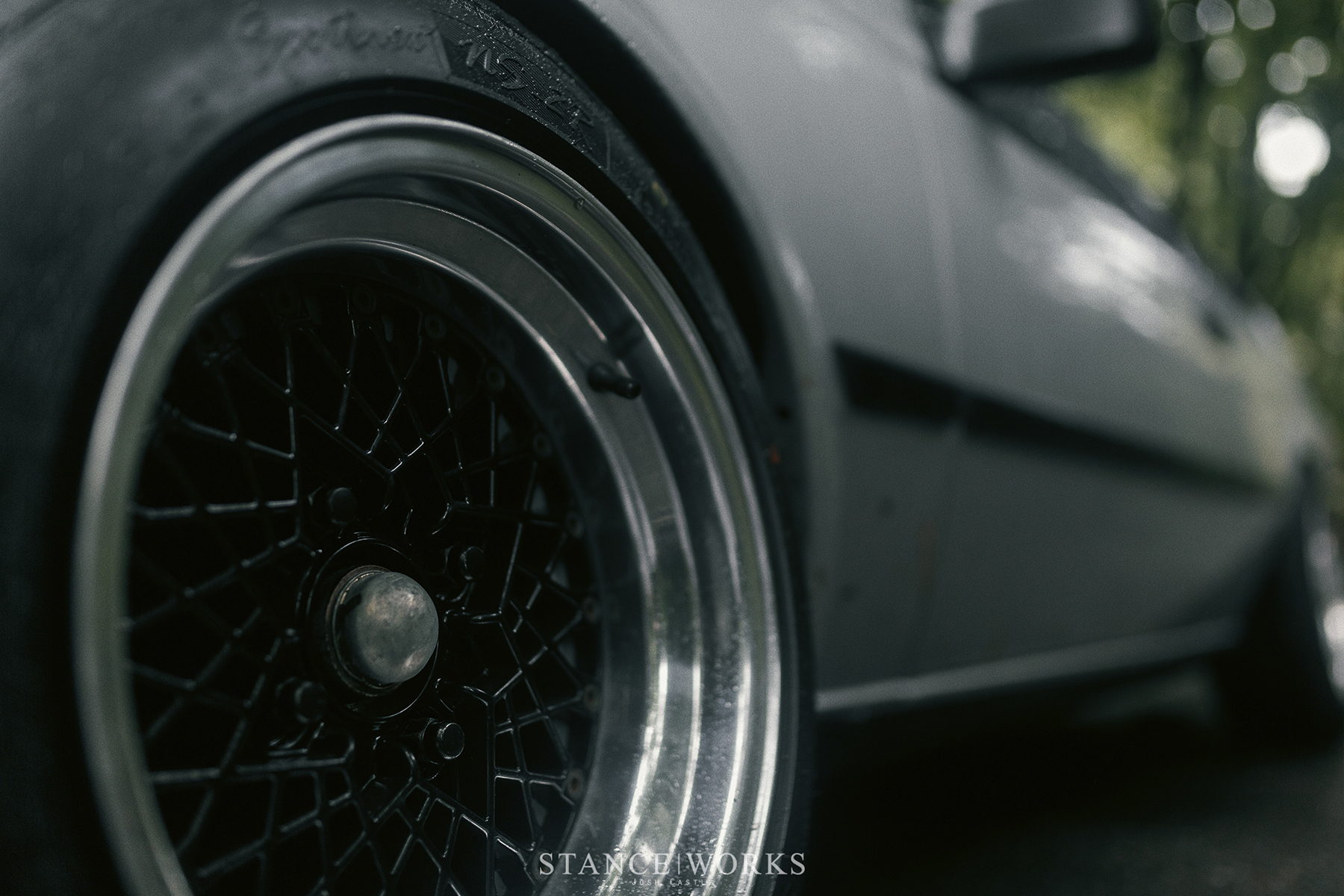 Last but not least is the inside of the Celica, where Jake prefers to spend his time most of all. He's kept things simple and correct: a factory spec interior is complimented by OEM MA61 Supra seats, and a Nardi steering wheel for a personalized touch. The RA65's interior is as understated as its exterior, allowing the details to speak volumes versus delivering a heavy-handed message to those with the privilege to see the car in person. Having taken a route that embraces the simplicity that makes the RA65 unique, Jake it left with a car that leaves an impression upon the tuning crowd and Toyota purists alike. It's one we're simply happy to have on the StanceWorks homepage: Jake Legg has given us the chance to see an under-loved Toyota in a new light, and as always seems to be the case, now it's time to head to Craigslist and imagine finding one to call our own...