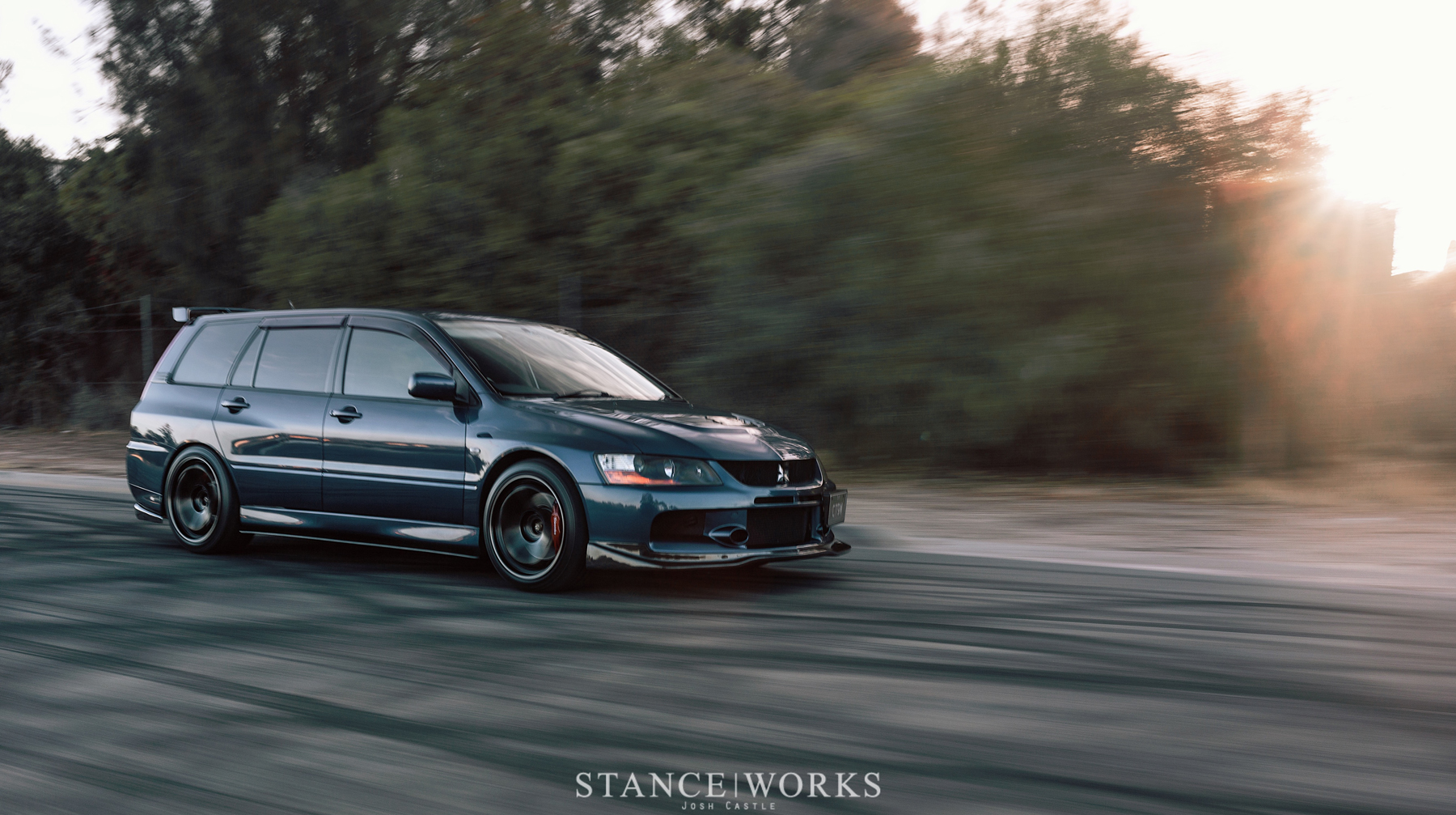 One of Few – Pierre's 2005 Mitsubishi Evo IX Wagon GT – Photography by Josh Castle
If you weren't aware that Evo Wagons existed in any form, don't worry: you aren't alone. Prior to now, I too would have assumed it's base-model Lancer up-conversion; however, that's far from the case. With the Evoultion IX platform, Mitsubishi set out to make just 2500 wagons over the course of just two years, making it a rather rare car, all things considered. By a more popular comparison, more than 16,500 E30 M3s were built over the course of their production run. The Evo IX Wagon is, by most measures, a sight to behold, and considering they were only sold in Japan, it makes encountering one in the wild all the more significant. Pierre's example, a 2005 model imported from Japan to Sydney, Australia, has fallen into the hands of an owner who aims to embrace everything that makes the Evo IX what it is, with an emphasis on refinement and reservation.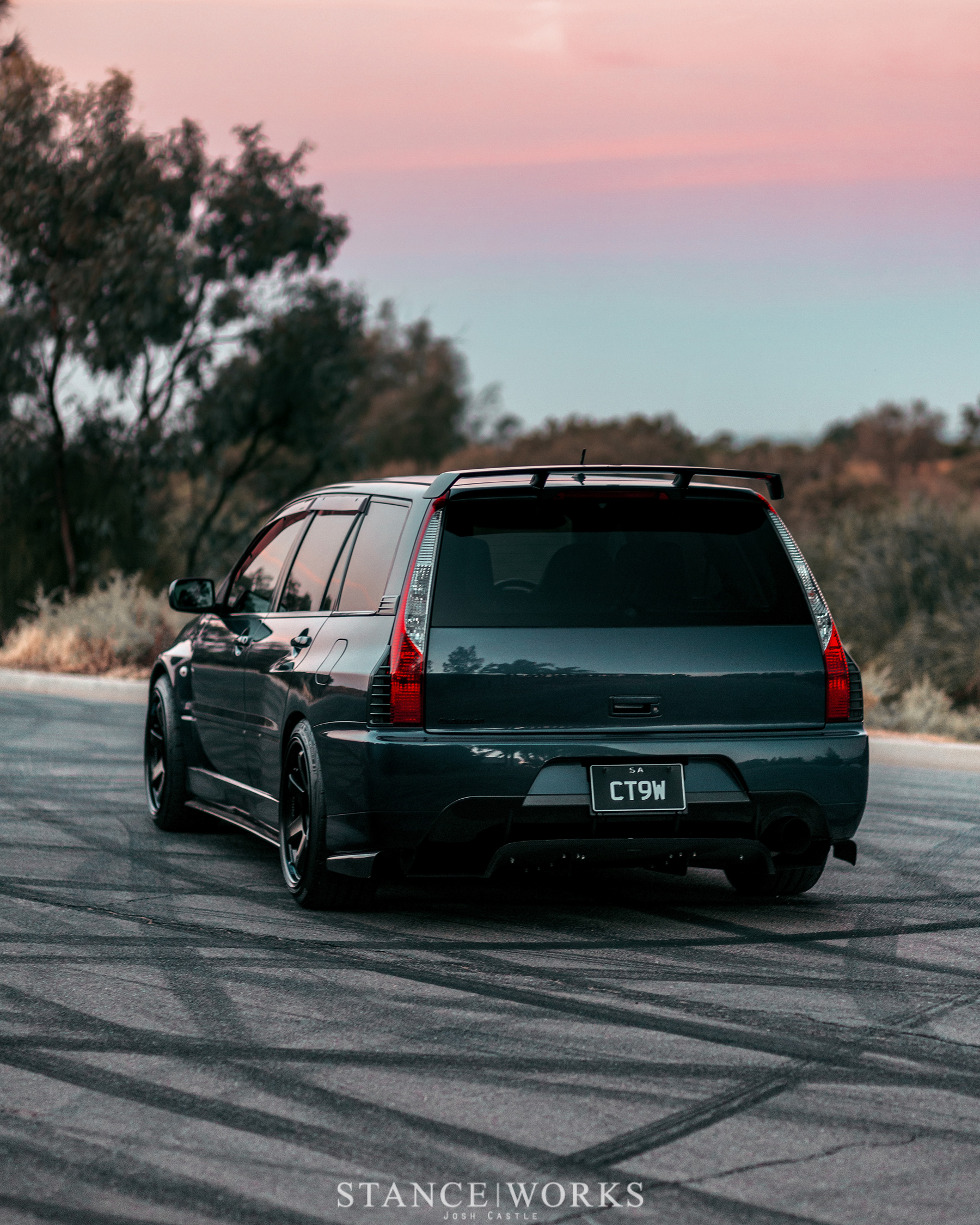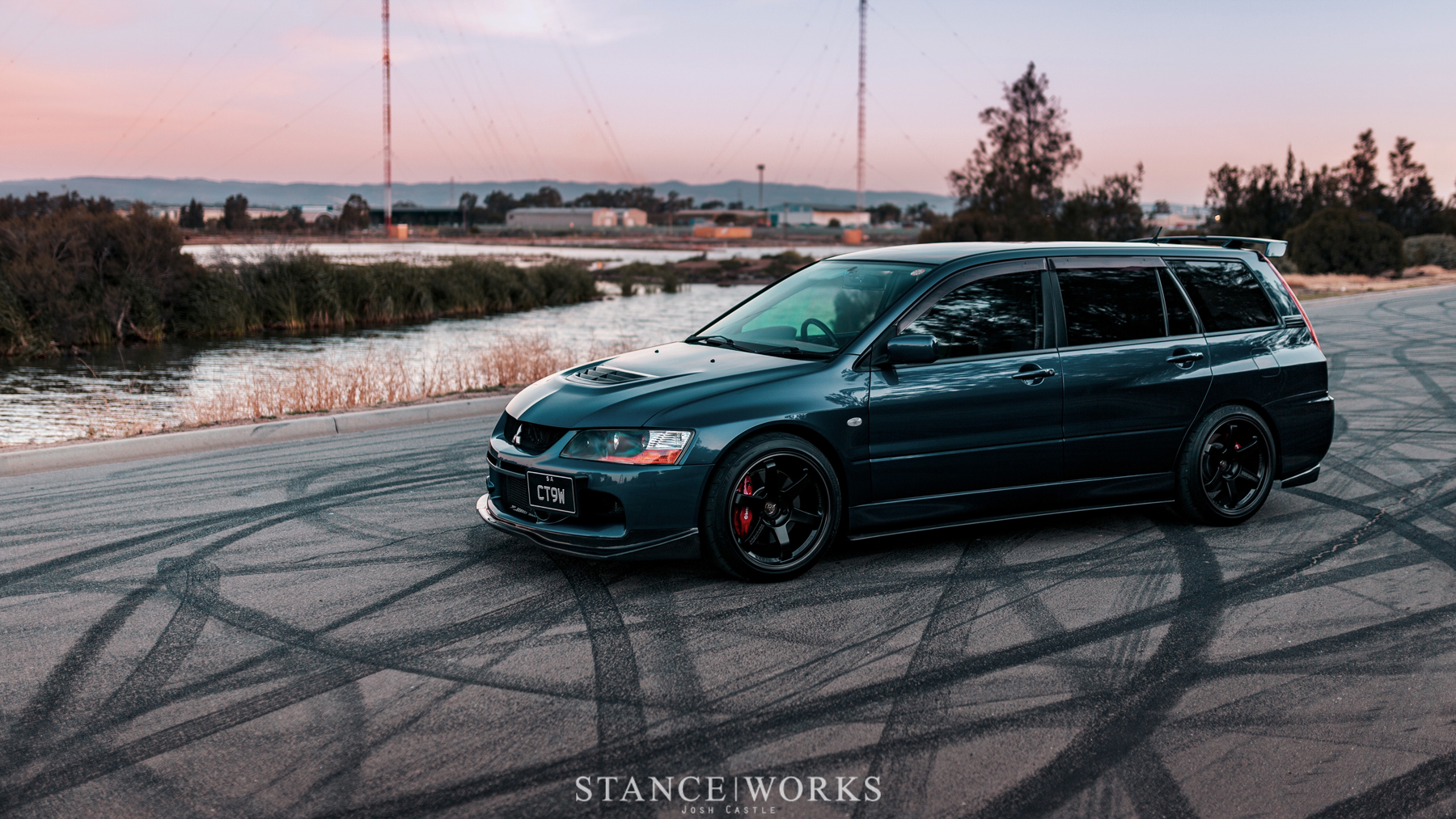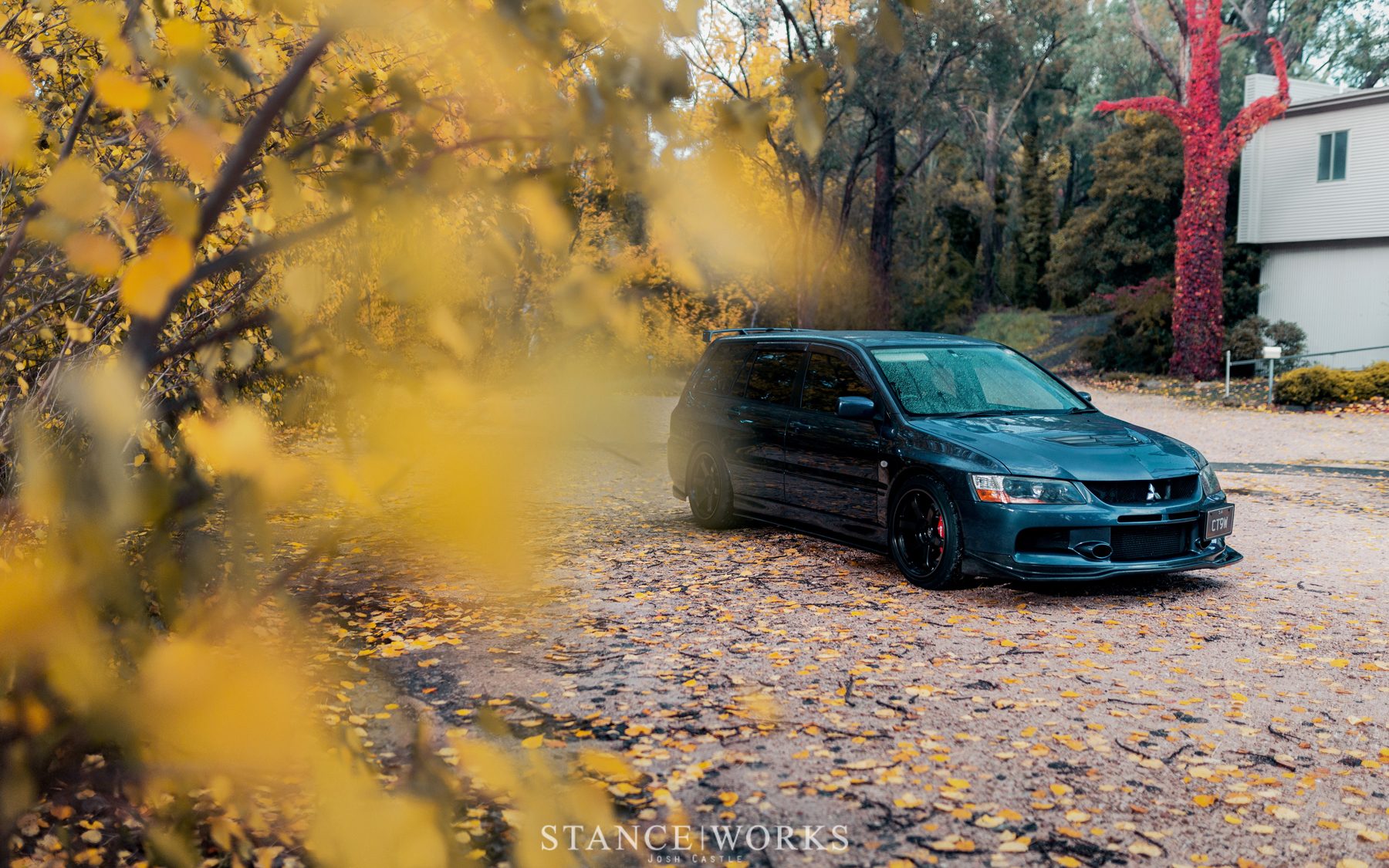 As a GT trim model, Pierre's Evo is equipped with the famous 4G63 engine, as most others are, as well as a 6-speed manual transmission. Surprisingly, the wagon variant of the Evo is only marginally heavier than the sedan, ranging from 44lbs for manual cars to 154lbs for automatic transmission-equipped versions. With 287 brake horsepower from the factory from the turbocharged inline-four, Evos are no slouch; however, Pierre has made a concerted effort to give the Evo just enough "oomph" to bring it up to "modern standards." With GSC S1 cams, a boost controller, an Unlimited Works full titanium TBE 4" exhaust, and a complete fuel system overhaul to run E85, the car now puts down 362 horsepower to the wheels, which is sure to liven the car up and allow it to hang with modern sports cars. Conservative and responsible were key words for the buildout, but the result is a car that can be driven reliably, day in and day out.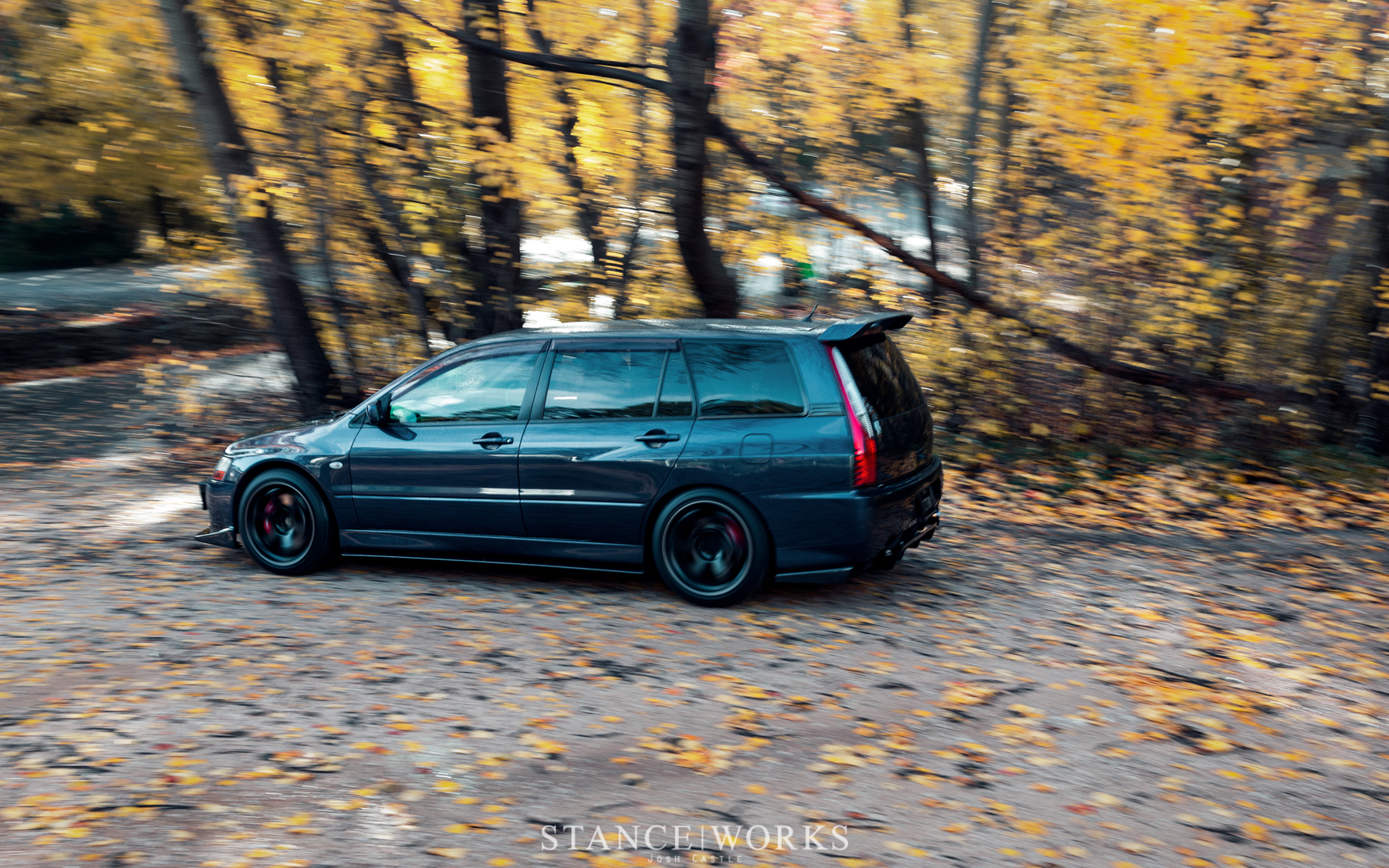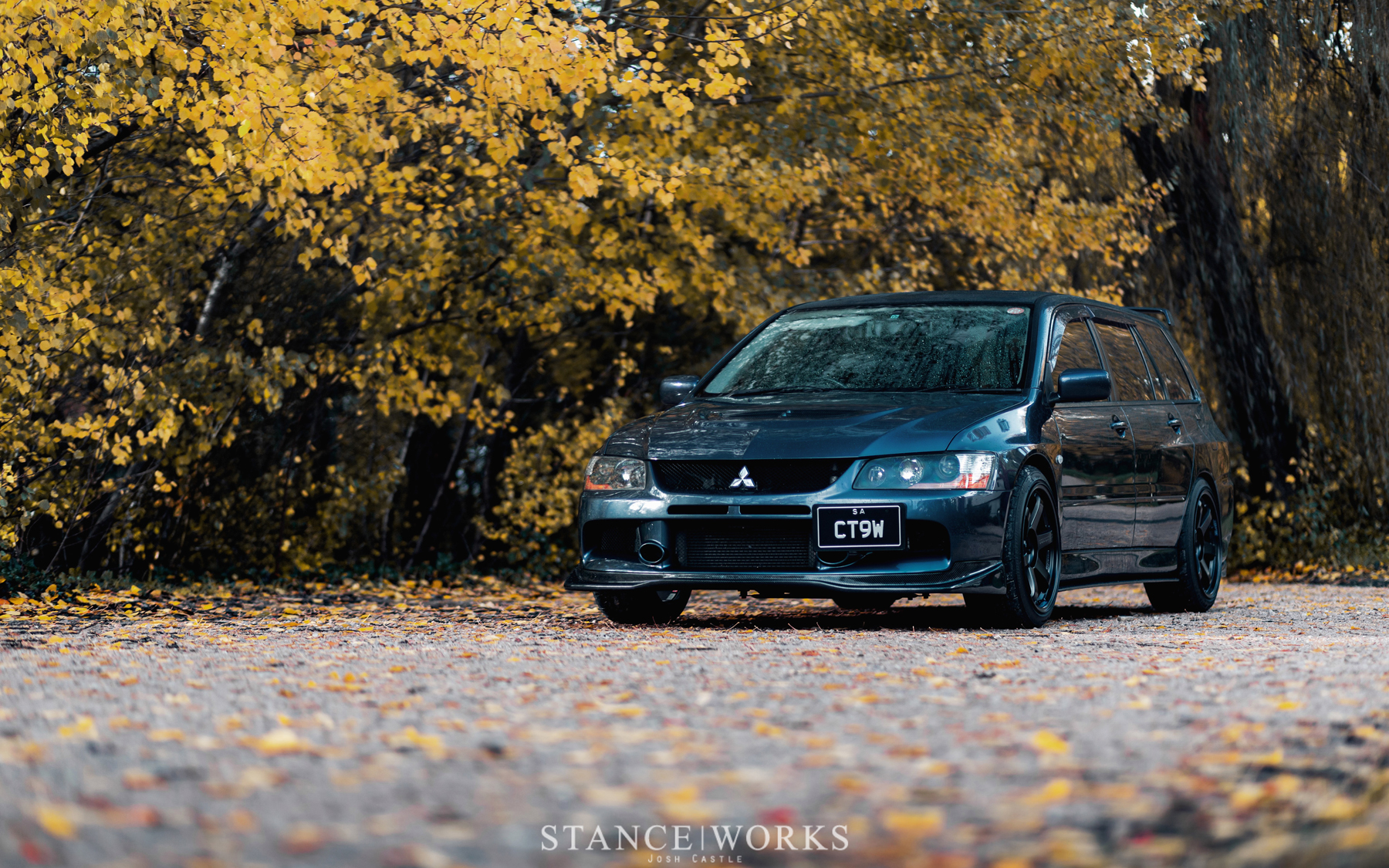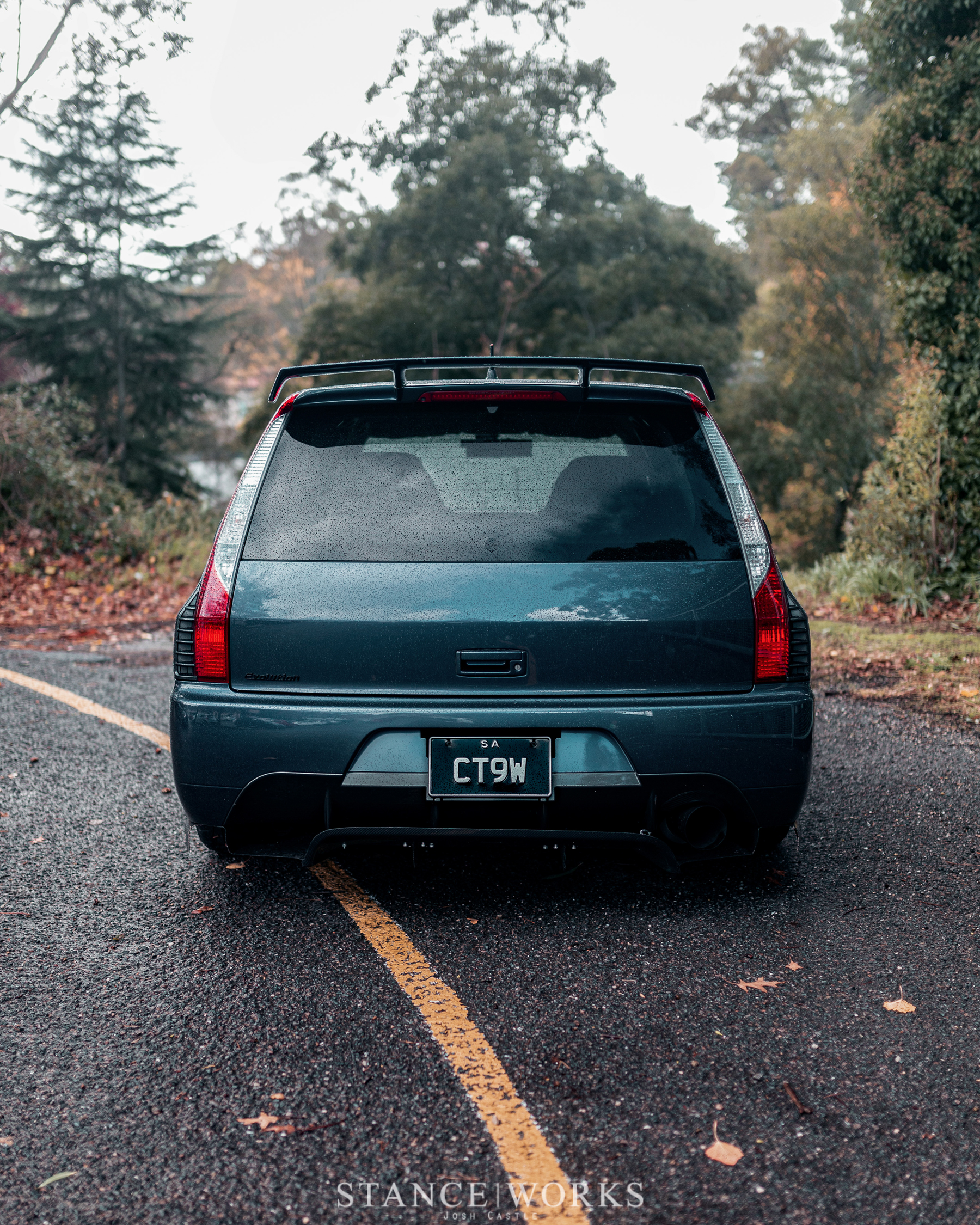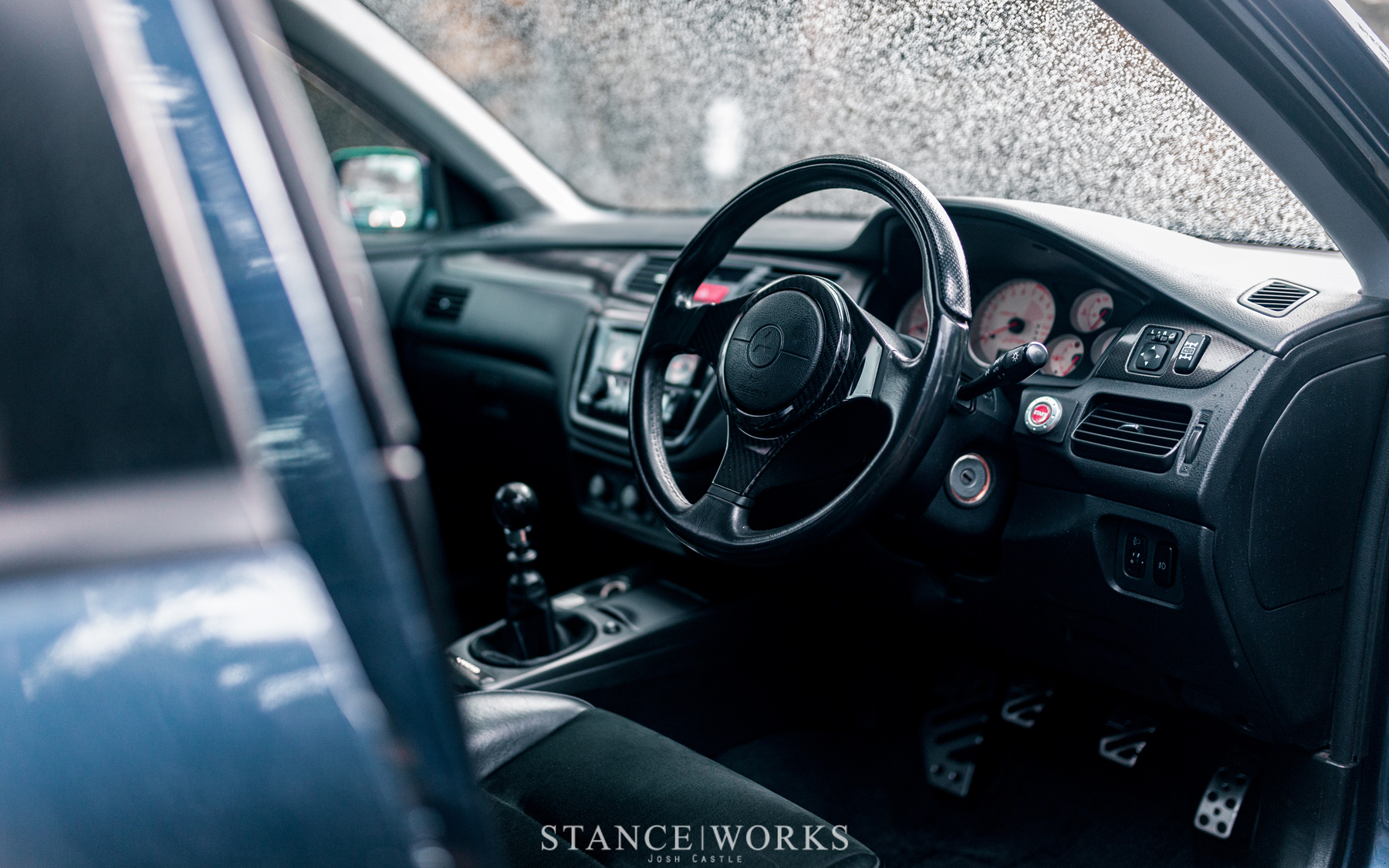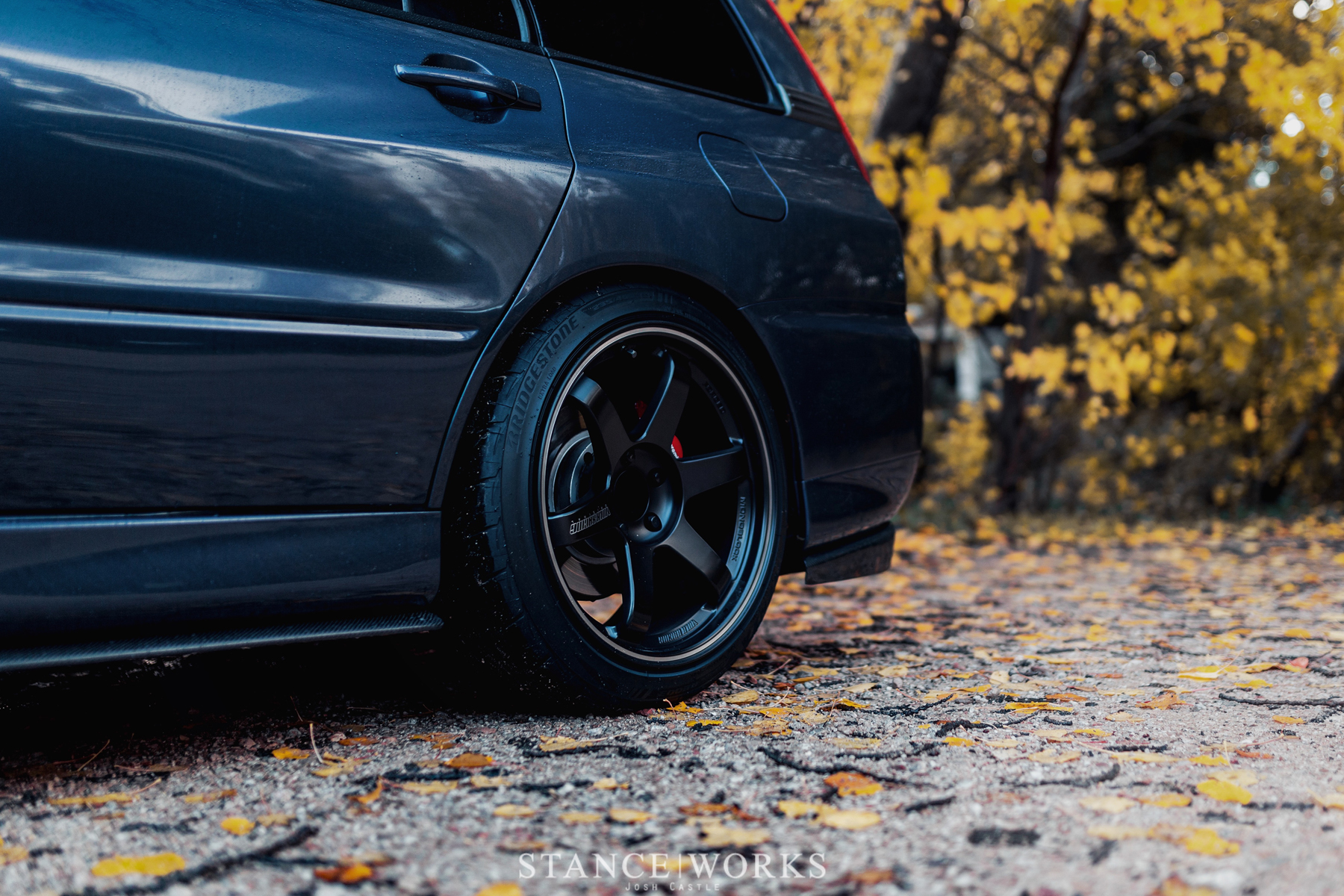 In contrast to ostentatious or garish interior parts and pieces, Pierre has opted to preserve the interior, with just a few Ralliart components mixed in for an OEM aesthetic overall. It's the outside of the car that has been his primary focus. First and foremost is the wheel and tire package: a set of 18x9 Volk TE37 RTs finished in satin black and wrapped in Bridgestone Potenza RE003s. From there, Pierre turned to the bodywork, where he Rexspeed and Varis style parts, which include the front lip, the rear diffuser, hood vents, and more. A Ralliart spoiler and DAMD carbon side skirts finish things out, and last but not least, the car was debadged for a sleeker, smoother overall look.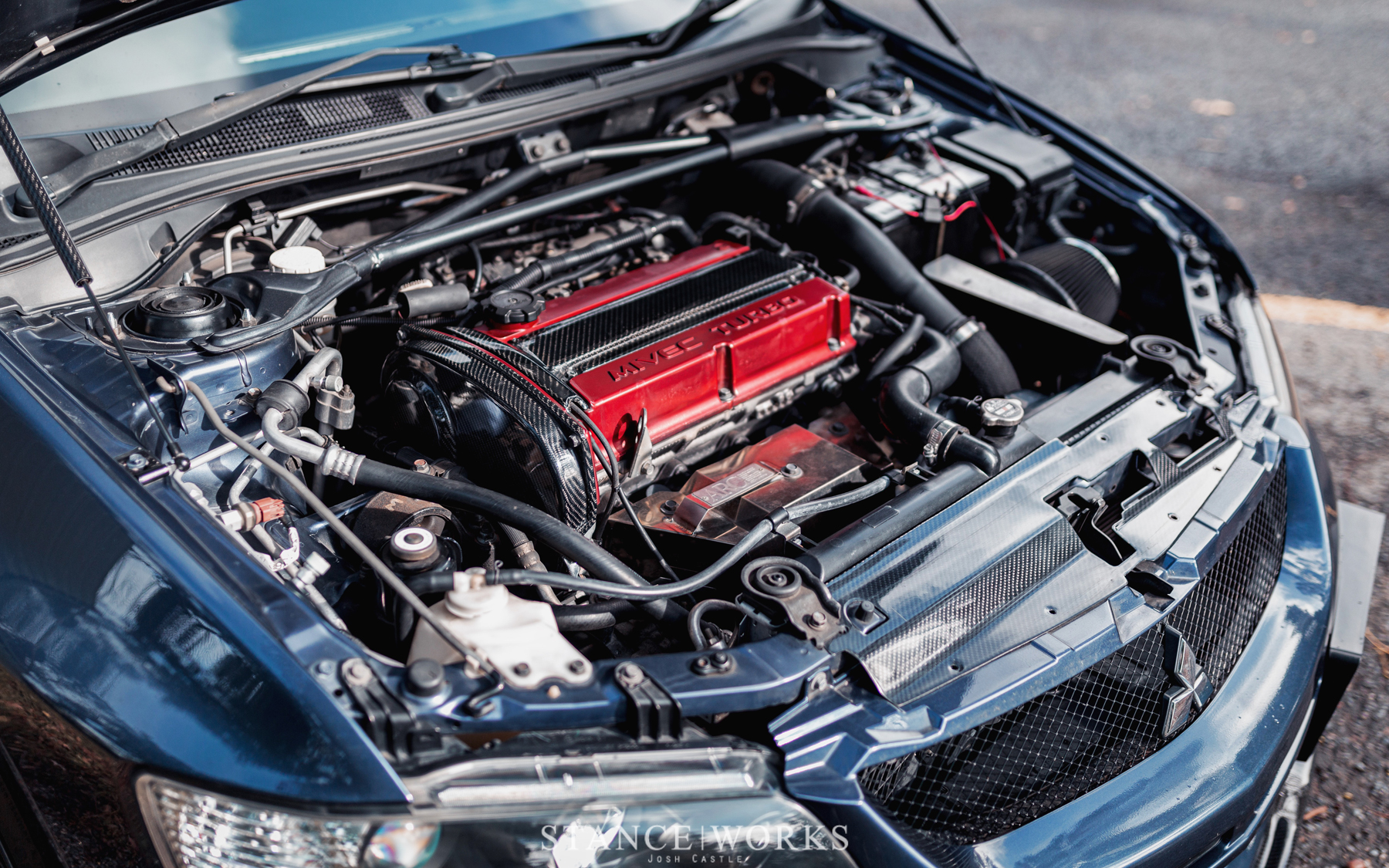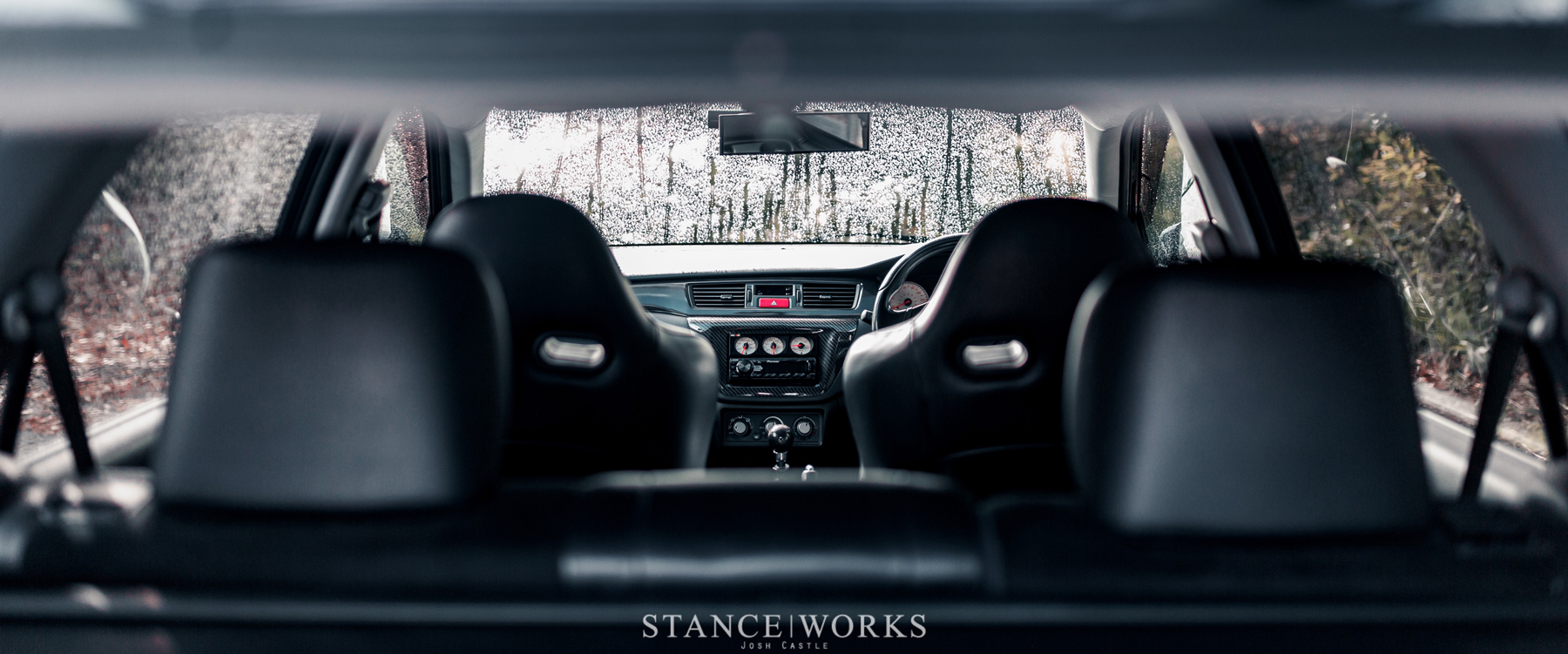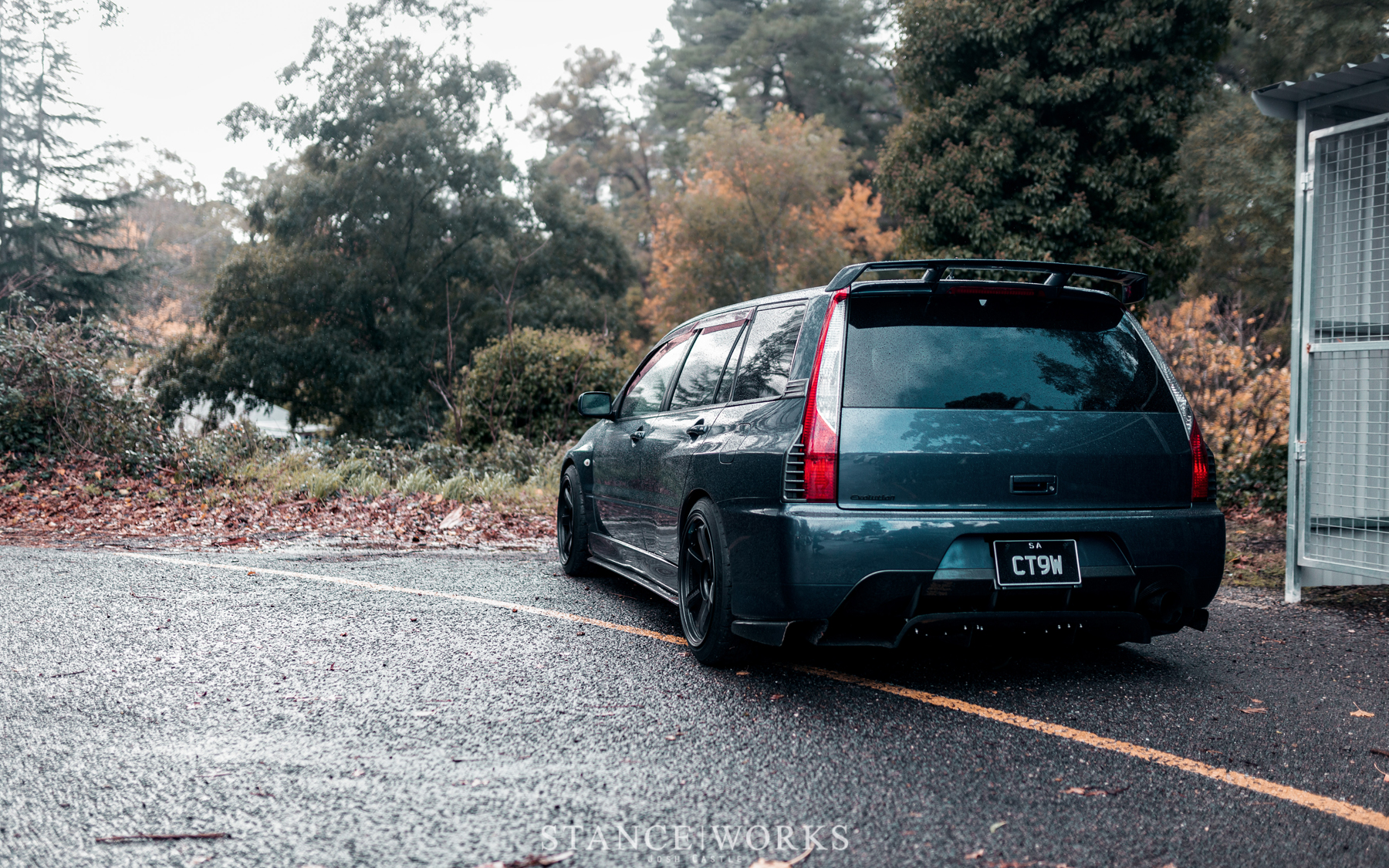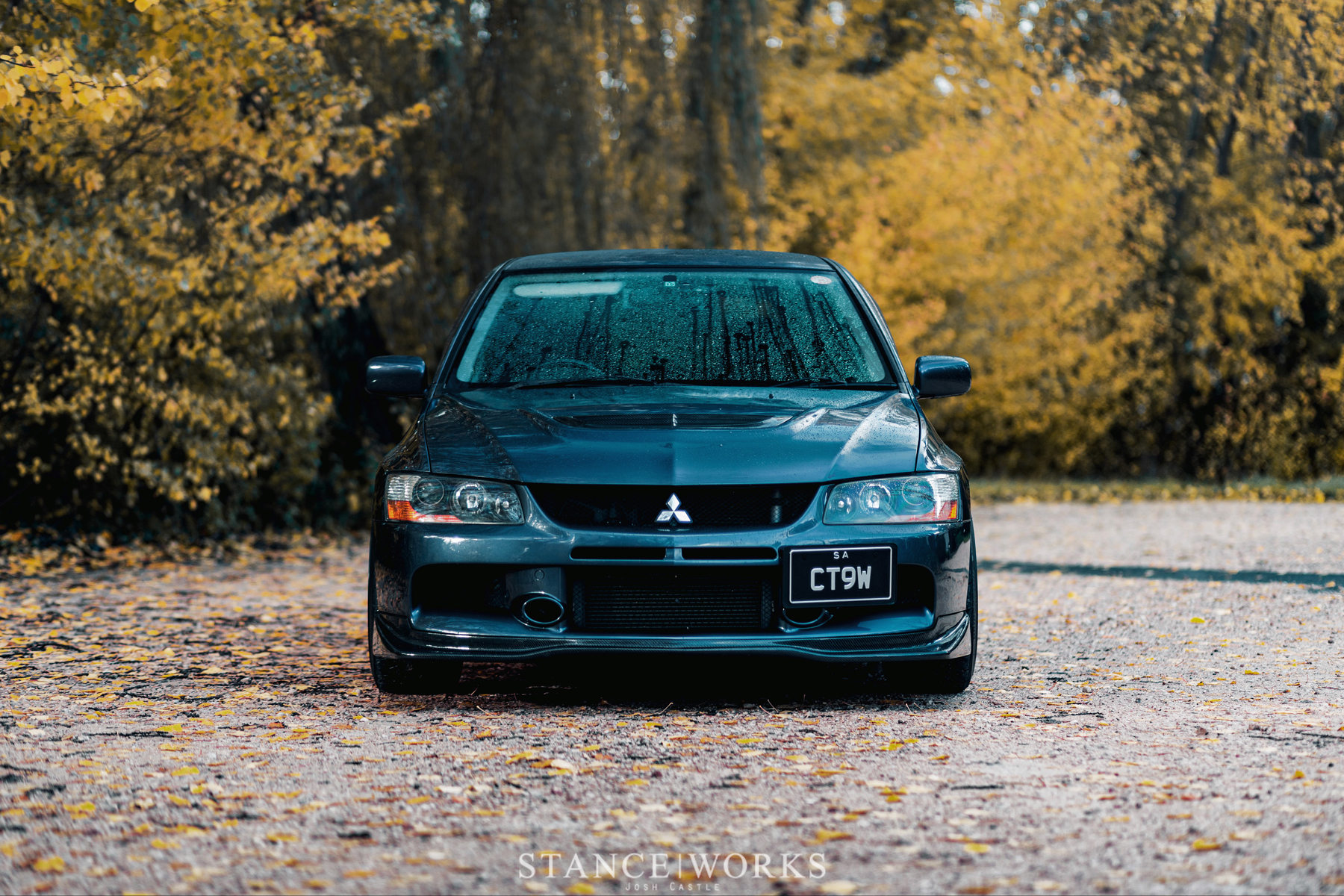 Chances are, if you knew no better, you'd have no idea what just went screaming past on the freeway. In the world of sporty wagons, the Europeans seem to hold the crown, but it's a fresh reminder that on occasion, the Japanese can play ball too. With Evo and Lancer production having ended in 2016, though, we've been without them for quite some time. Subaru and the WRX platform have continued on with tremendous strength, but it does beg the question: will we ever see another Evo again?