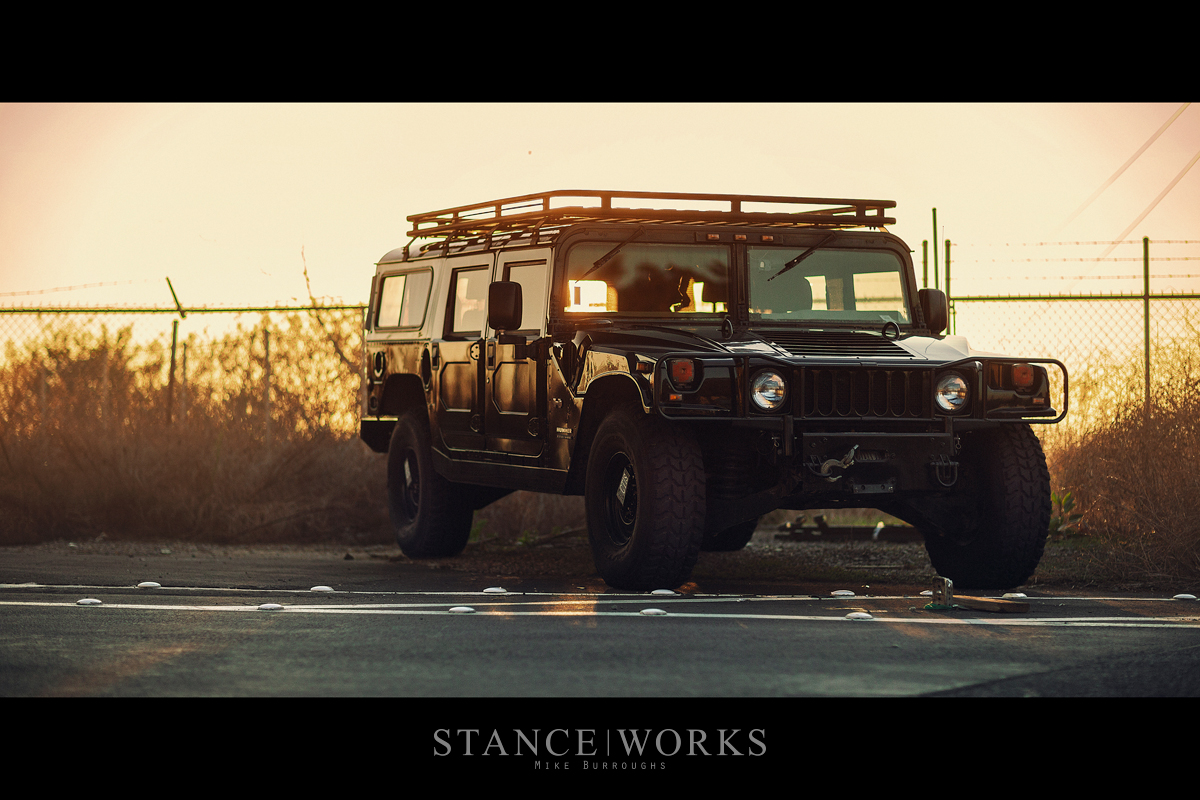 StanceWorks Daily Grind – The Process of Creation
The months have flown far too quick. It's been 3 months already since the last Daily Grind post: our recurring inside look at the happenings of the StanceWorks Headquarters and the Protomachine shop. At times, we find ourselves lamenting our busy schedules, as our focus has shifted to keeping customer projects moving in and out of the shop instead of on our own smaller milestones. Nevertheless, though, we've managed to sink a bit of time and money into our own stuff as well, meaning the landscape in the shop changes at an unprecedented pace.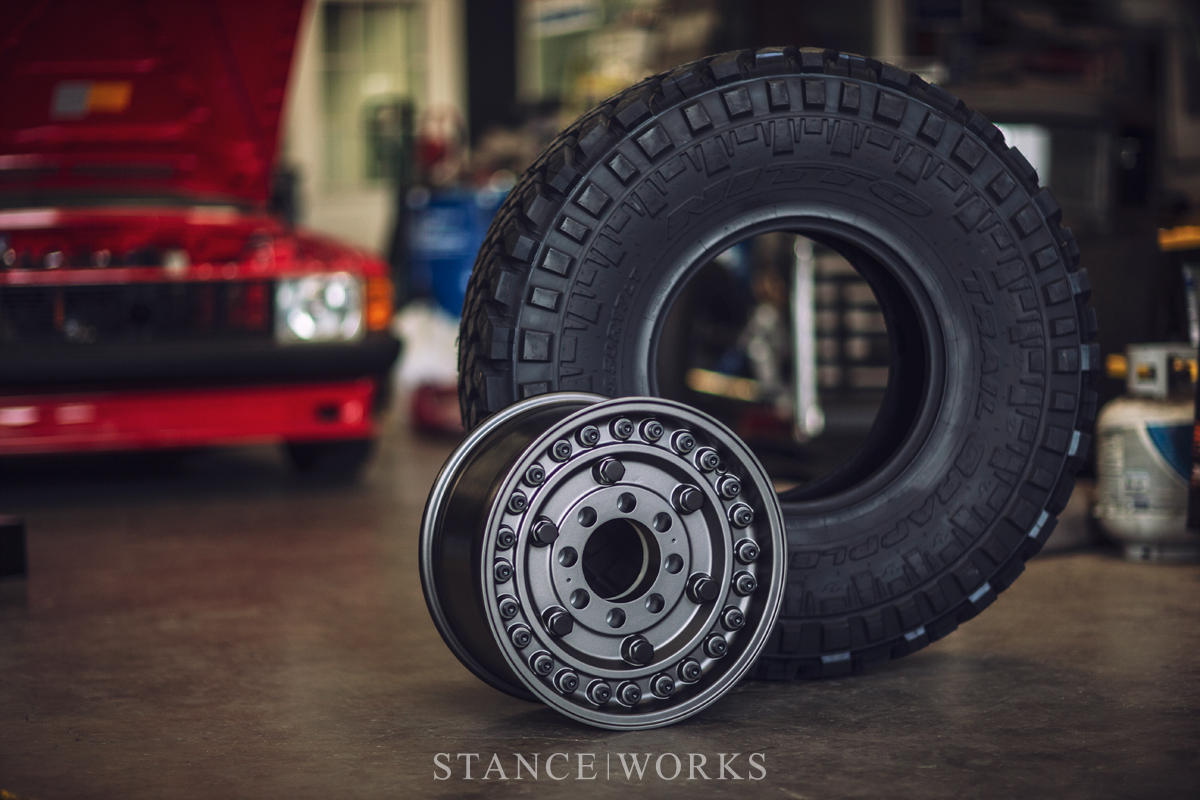 In October of last year, I snagged one of my all-time favorites, a 1999 Hummer H1. It's been a slow burn with a busy schedule, but parts are finally starting to roll in, with a set of Black Rhino Armory wheels just about ready to mount. I'll be rigging up a fitting to retain the H1's Central Tire Inflation System, and once complete, I think the wheels should perfectly imitate the AM General HMMWV military steelies, while stepping me up to 17" for use with a set of Nitto Trail Grapplers. Thanks to the fact that the H1 swallows up enormous wheel and tire packages, I've gone with 40s, and I am thrilled to say the least. They'll fit with only a minor body lift.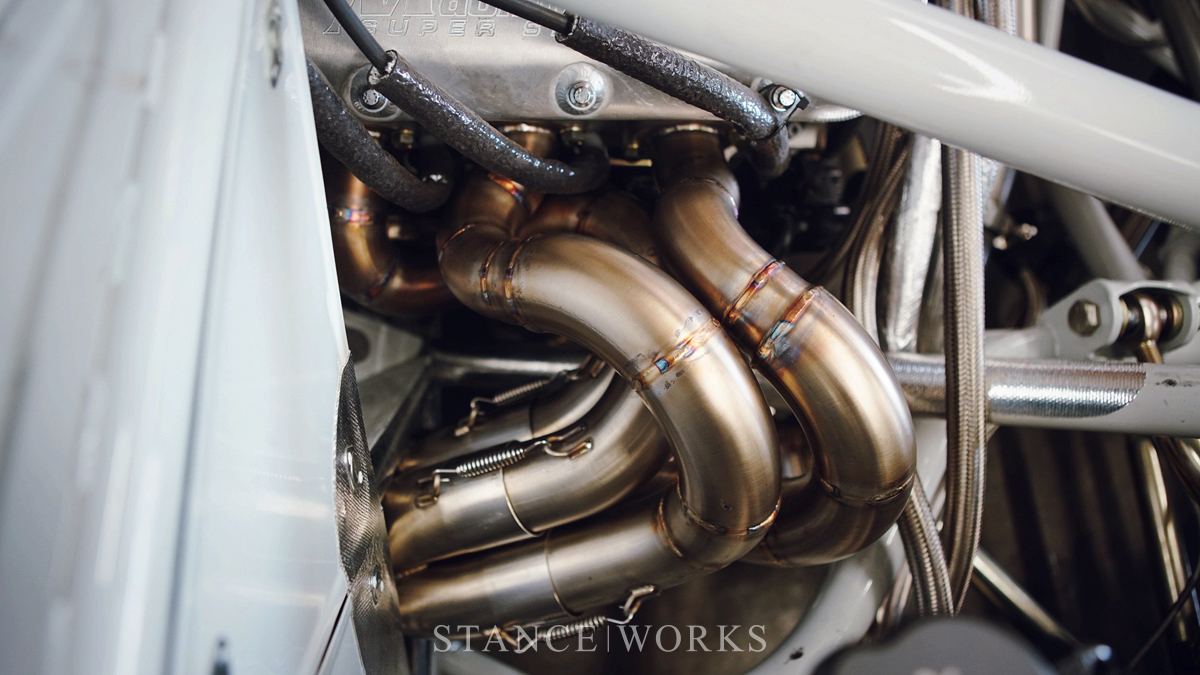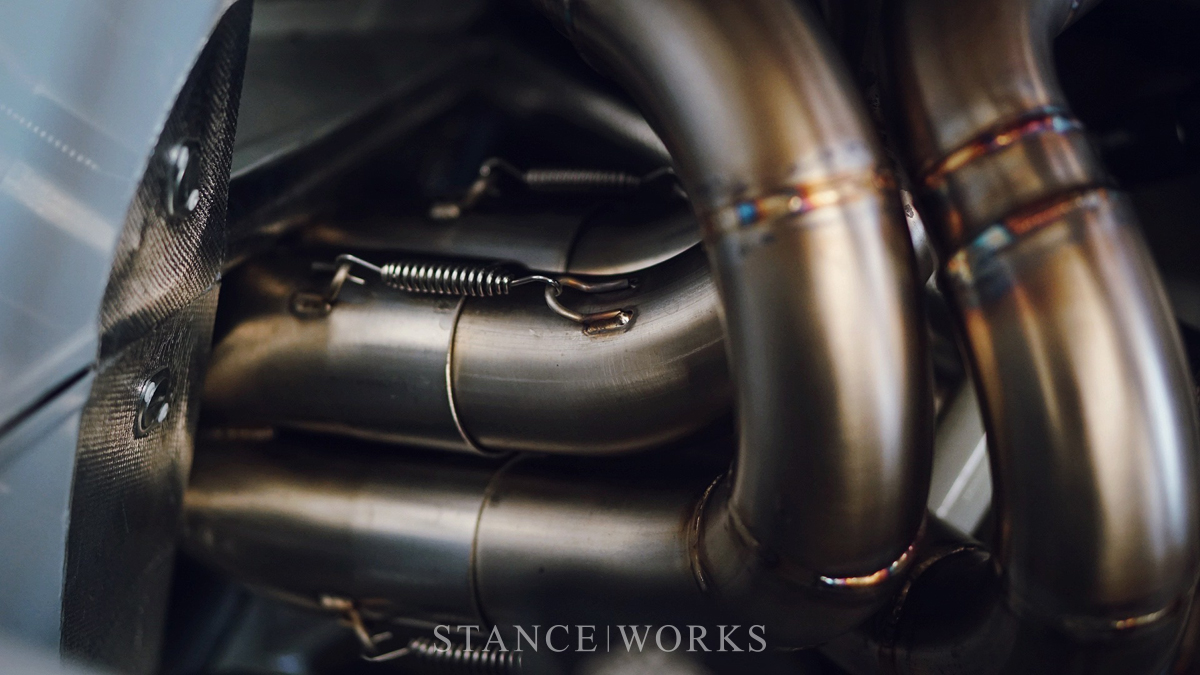 Riley has been hard at work with revisions of his own, as well. The famed 8-to-1 header in his 2018 SEMA Trans Am has been mounted to the wall, and in its place lies his latest project in research and refinement. Wanting to further his knowledge and understanding of exhaust design, he spent nearly a month learning the math and dynamics behind header design. Following that, he executed his newfound knowledge, using the Trans Am as a test bed. The result is a somewhat-traditional 4-to-1 header on each side of the engine, although each primary has been sized, sequentially stepped, and kept to specific lengths, down to the 16th of an inch. After a dyno session, the car yielded nearly 100 horsepower more to the wheels, proving the practicality behind his scientific approach to exhaust.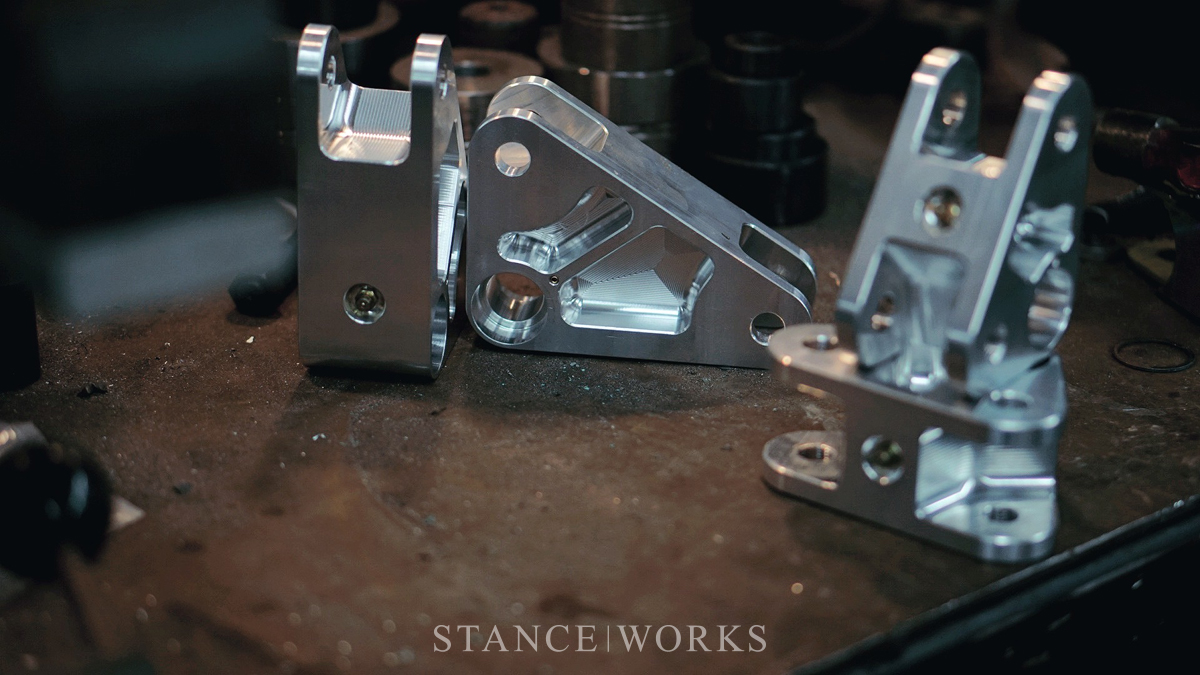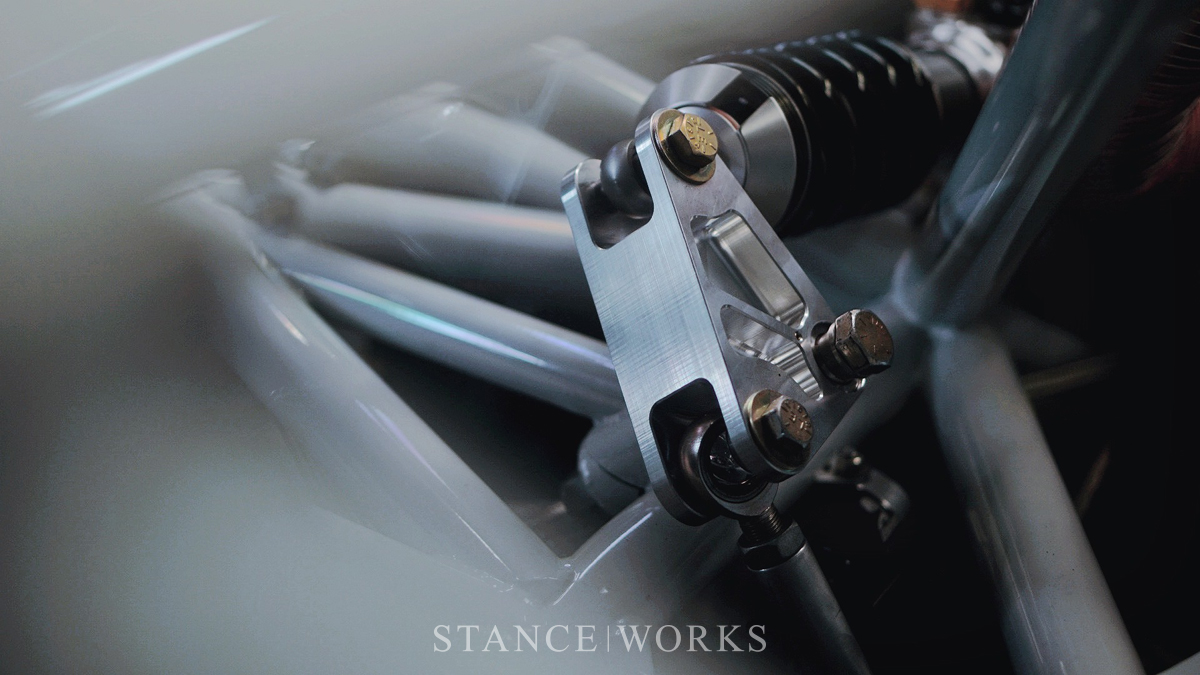 Another in-house project was a redesign of the Trans Am's bell-cranks. With a few design refinements in the works for the Trans Am's custom suspension, Riley set out to build a new bellcrank system for improved motion ratios both front and rear. After I laid out the basic geometry in CAD, we passed it on to Nic Foster for the full buildout, and then a finished part was produced by our friends at Nimmo Machine across the street. With the new bellcranks, the Trans Am is nearly ready for its on-track debut.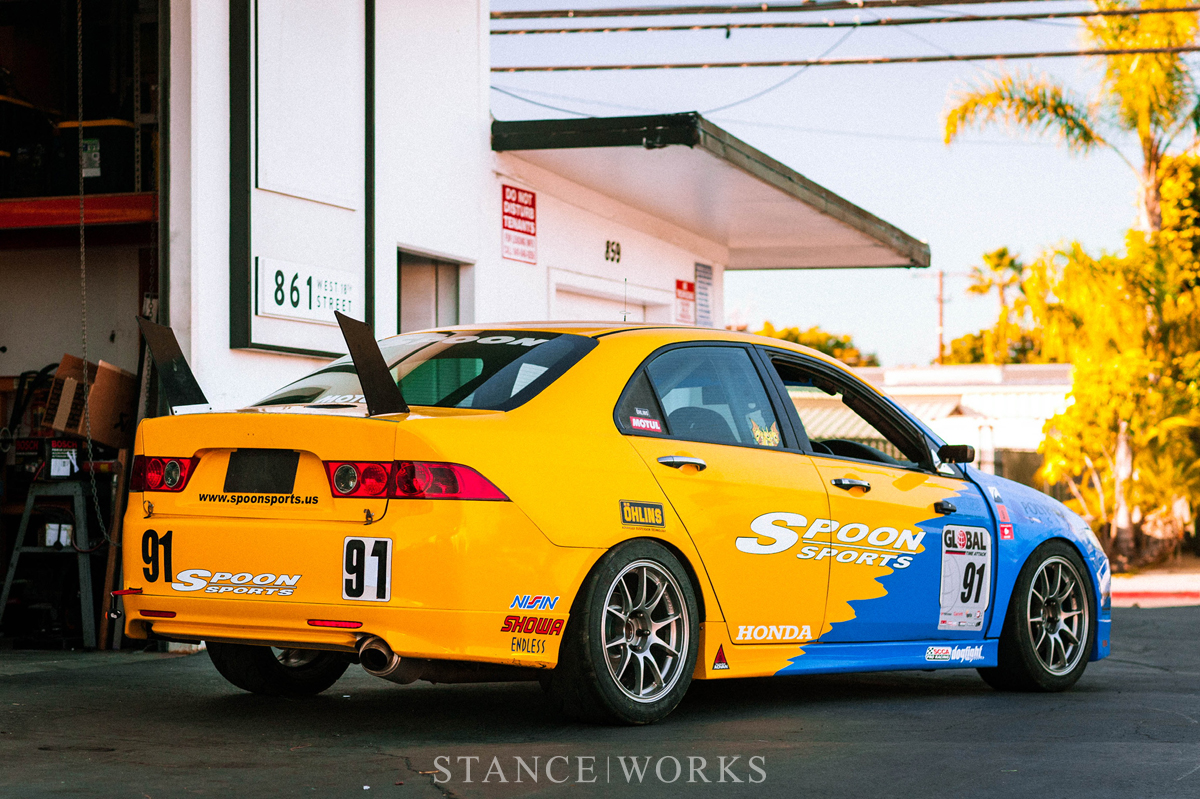 "On-Track" has been a common theme on the Protomachine side of the equation too, with most of our custom projects sharing roots in racing and motorsports. One of the most recent cars to pass through the shop was an authentic Spoon Sports Honda Euro R, originally built in Japan and shipped over for the 25 Hours of Thunderhill. We were enlisted to build out a new chassis-mount spoiler system, suitable for any racing and downforce demands. Custom aluminum uprights, steel baseplates, and an aluminum cross brace make this buildout a perfect solution.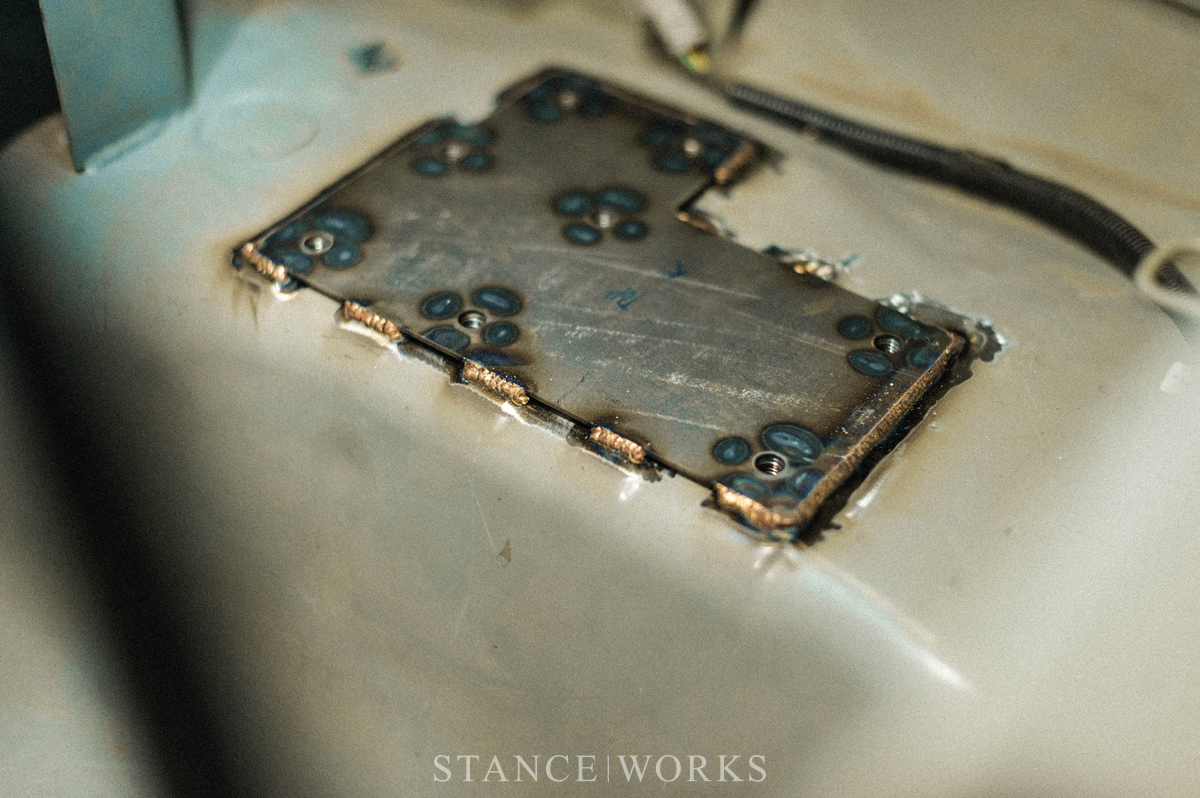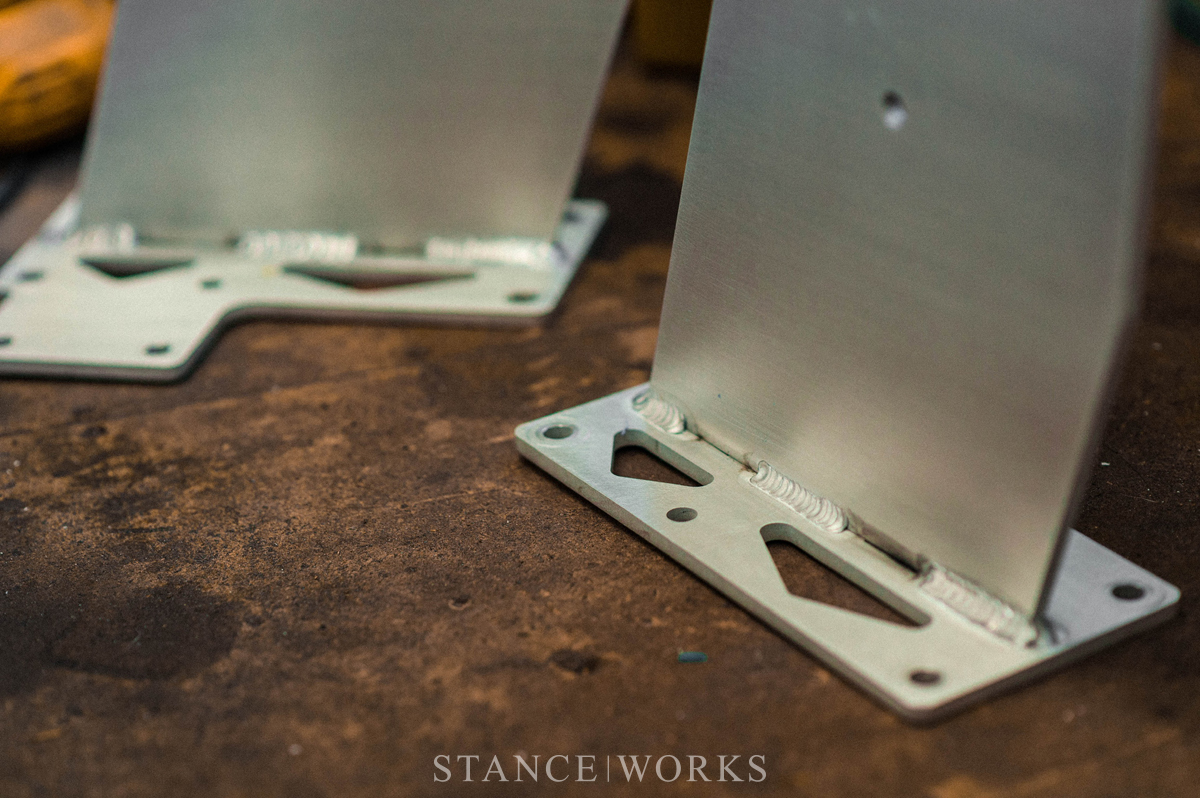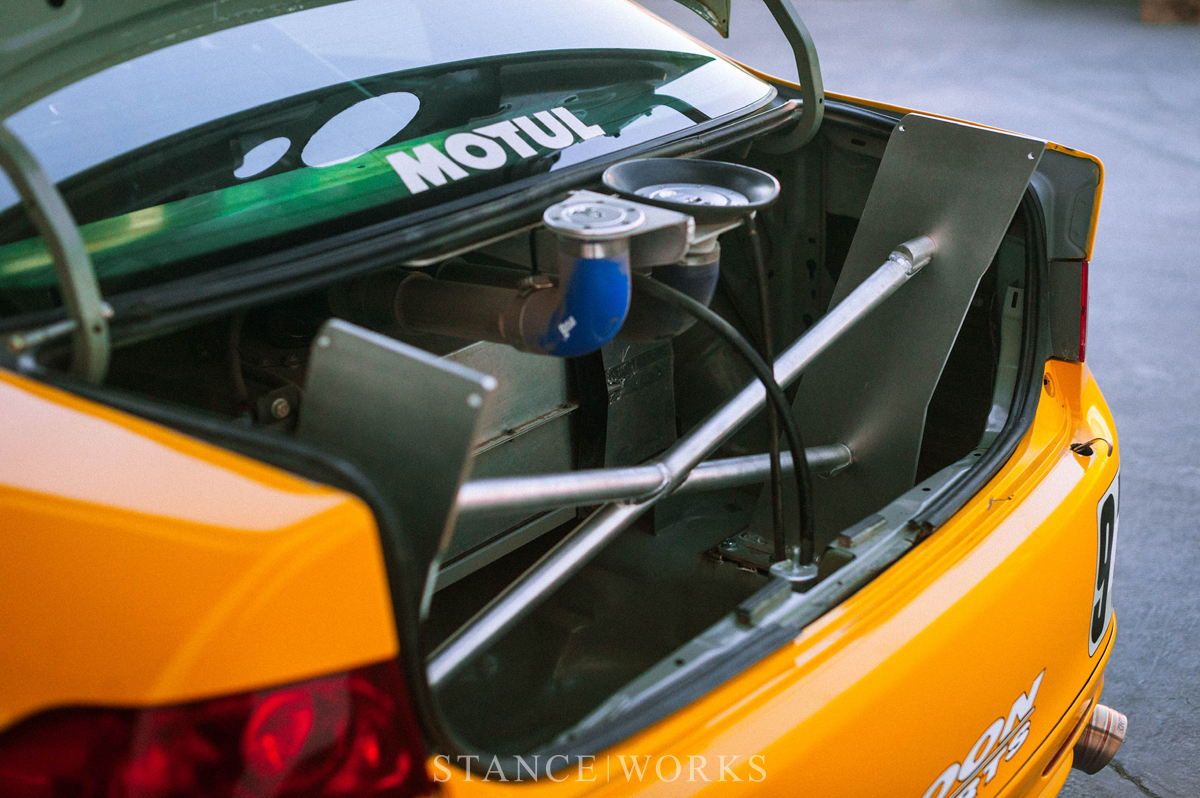 We've got a C7 Z06 in the shop as well, which just received a similar treatment: a custom chassis-mount swan neck spoiler, along with custom mounted and plumbed coolers for the transmission, differential, charge-air system, and engine oil. As a prepped track car, it's just about ready to put its improvements to the test.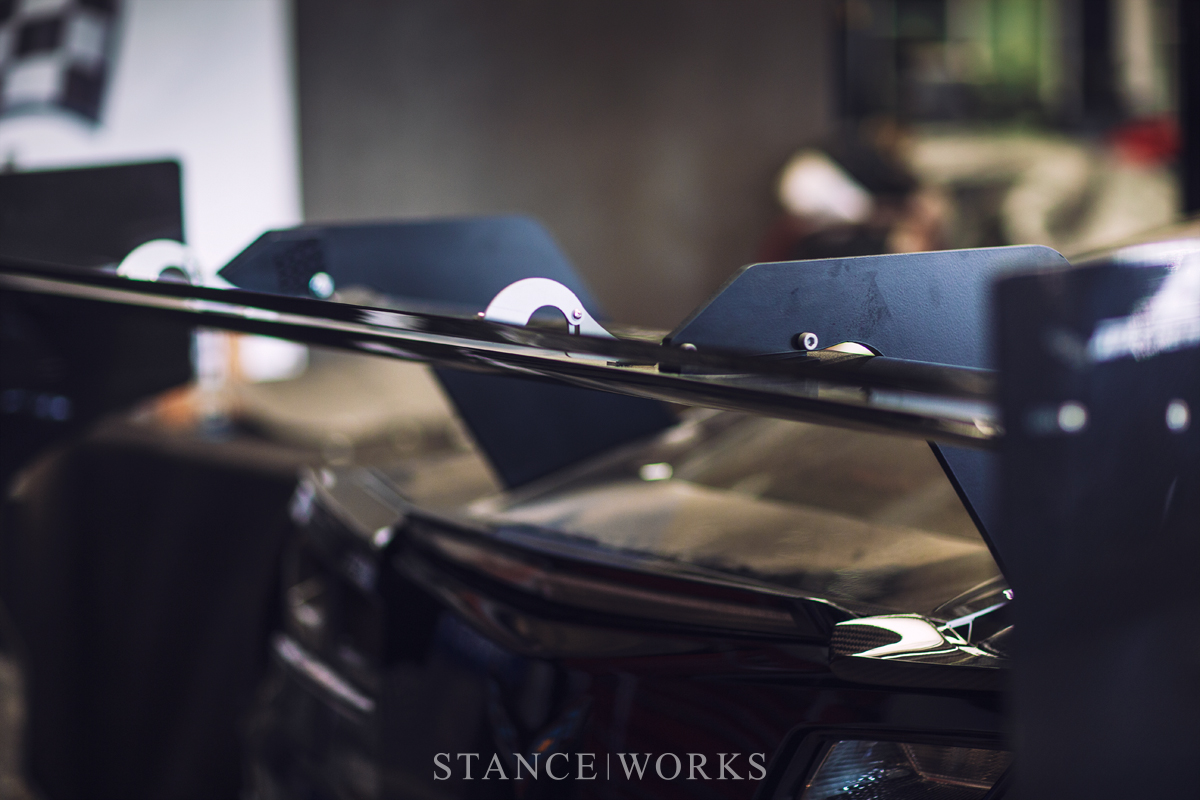 Chassis work has been a big one too. BMWs are a common theme around here (surprise, surprise!), with several having come and gone as of late: An E46 M3 half-cage with subframe tie-ins, an E36 with a similar treatment, and an E36 built to comply for door-to-door NASA racing.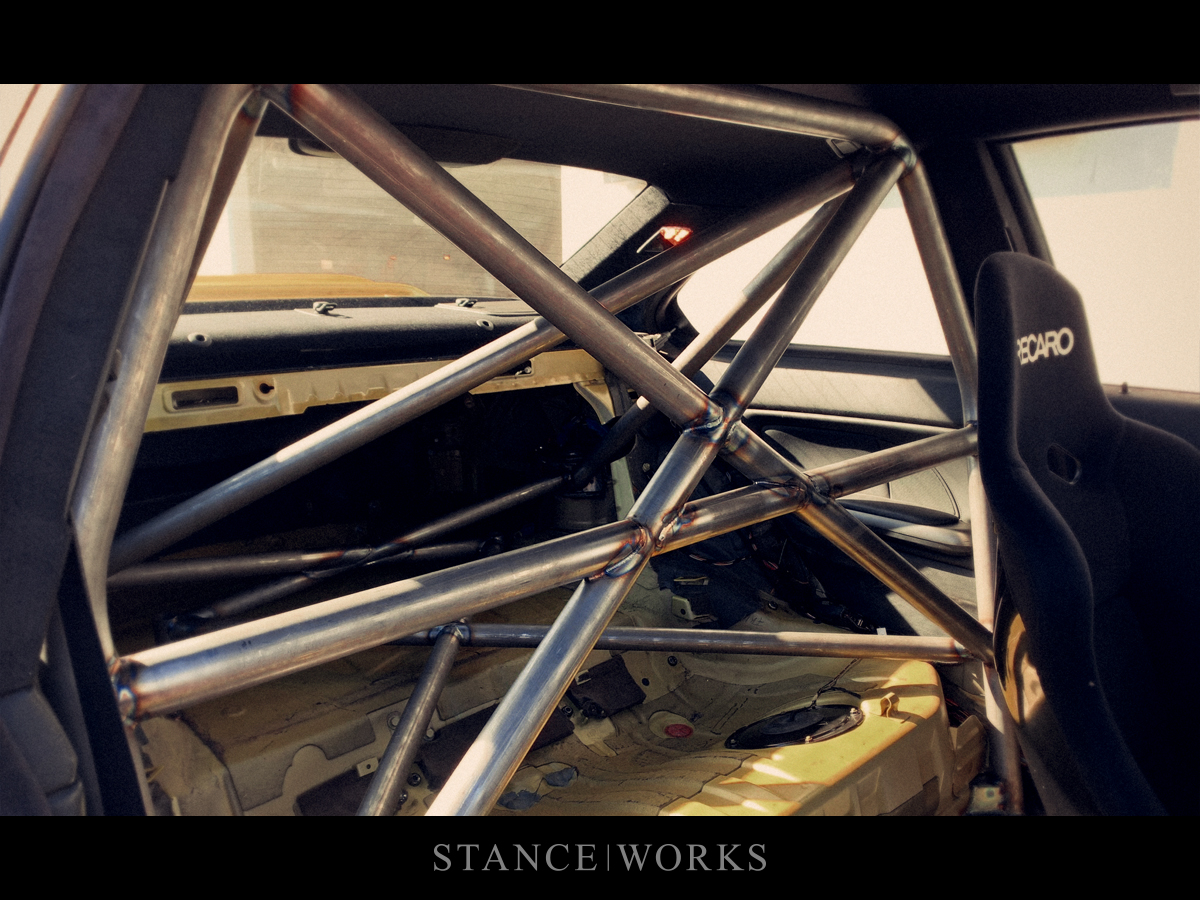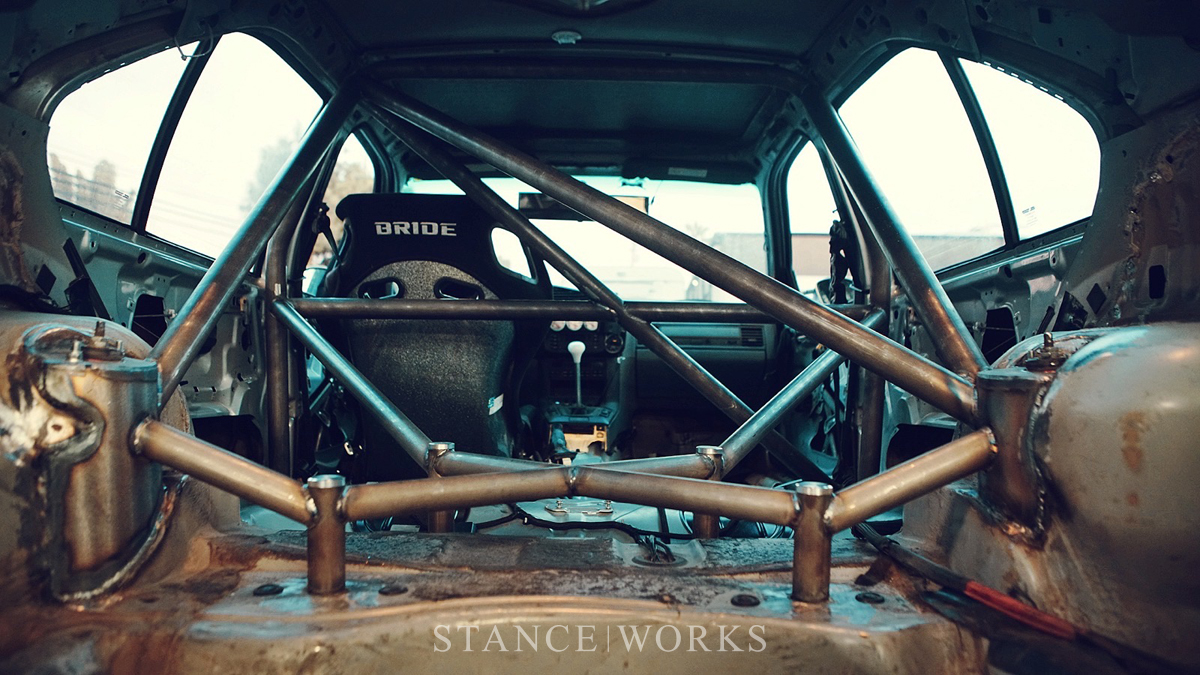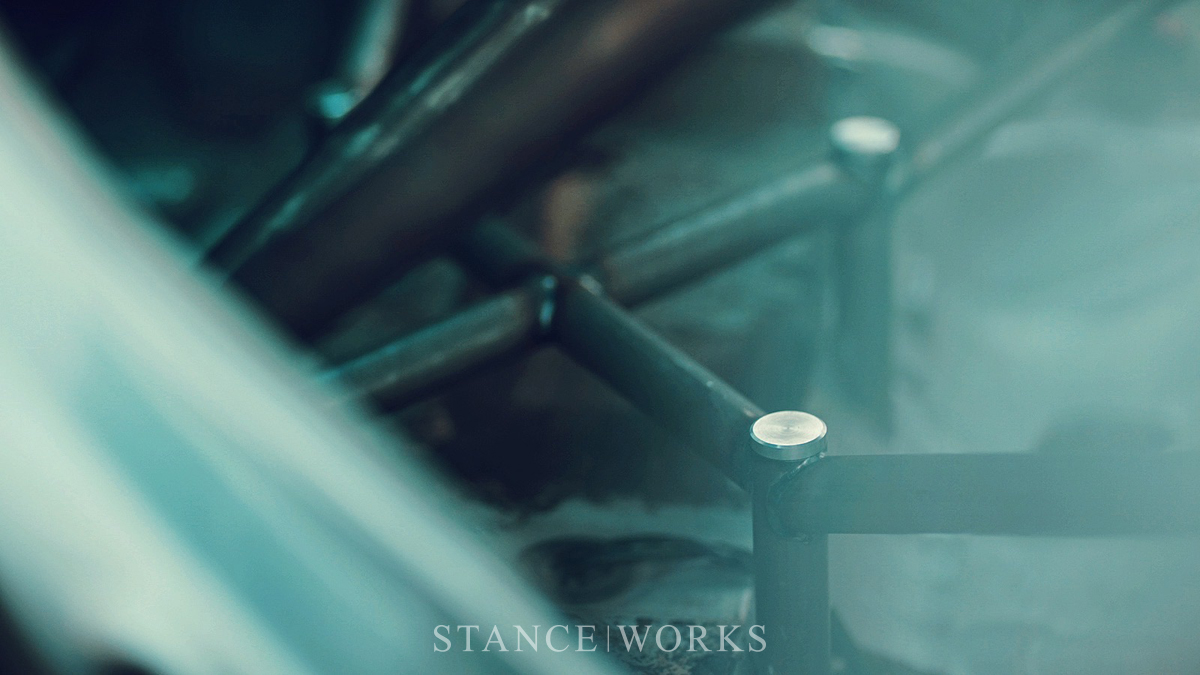 And last but not least, our current project: a full turbo buildout for longtime StanceWorks friend, Jason Whipple of Rotiform Wheels. His MK1 Scirocco is getting the full treatment, with hot and cold-side plumbing, and some extras along the way. The lineup continues too, with a slew of machines waiting for their turn under the knife. Not to mention, it was in October that we announced we've got a big build of our own. For that one, though, you'll have to wait until we're ready to tease it. Maybe in the next one? Until then, back to the daily grind.