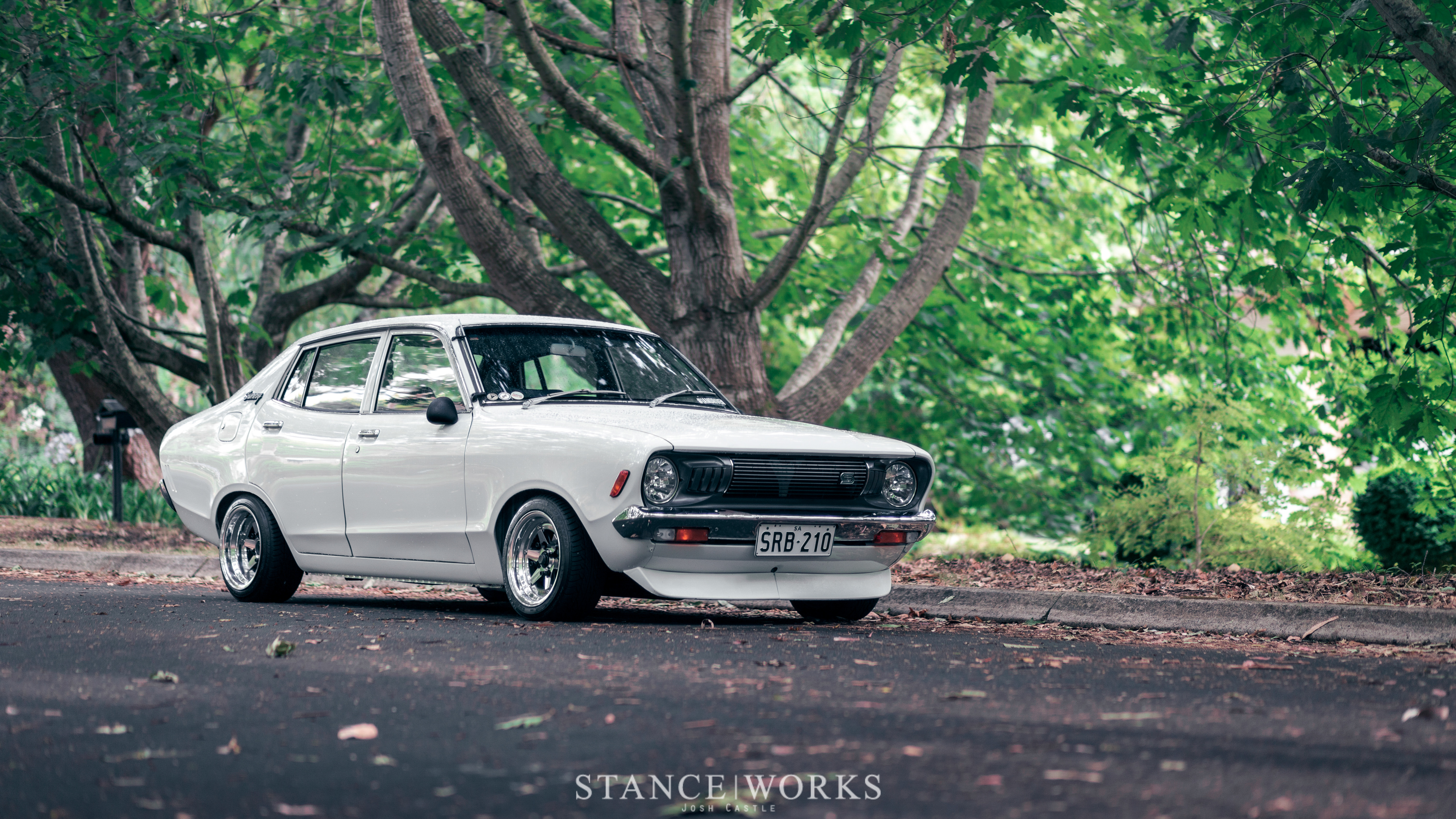 An Adelaide Gem – Kristian Oliver's Datsun B210 Sedan – Photographed by Josh Castle
Photography by Josh Castle
When analyzing historic automotive events that have shaped the world of cars as we know it, there are a handful that spring to mind. Henry Ford's Model T and the successive assembly line, revolutionized the industry, and cars saw incredible revisions when the electric starter was introduced in 1911, when the automatic transmission was introduced in 1939, with '68's introduction of seatbelts, and the proliferation of hybrid technology in the 1990s, just to name a few. It's easy, though, to forget the ramifications of the 1973 Oil Crisis. It's but a blip on the radar in history books, but it's impact on the automobile industry made waves that continue to ripple today.
Looking back to the years just prior to the crisis, American automobiles were synonymous with size in every regard. Domestic engines focused on displacement and power, and instead of being placed in the back seat, efficiency was forgotten entirely. US fuel prices hovering around $0.36 per gallon. The best selling car of the early '70s, Chevy's Caprice, boasted a standard engine size of 400 cubic inches, of 6.5 liters for the rest of the world. It was capable of only 15 miles per gallon on its best days, on the freeway with a tailwind. Its physical size was commanding, too. With a wheelbase of 121.5 inches, it's more than six inches longer than a 2020 Chevy Tahoe.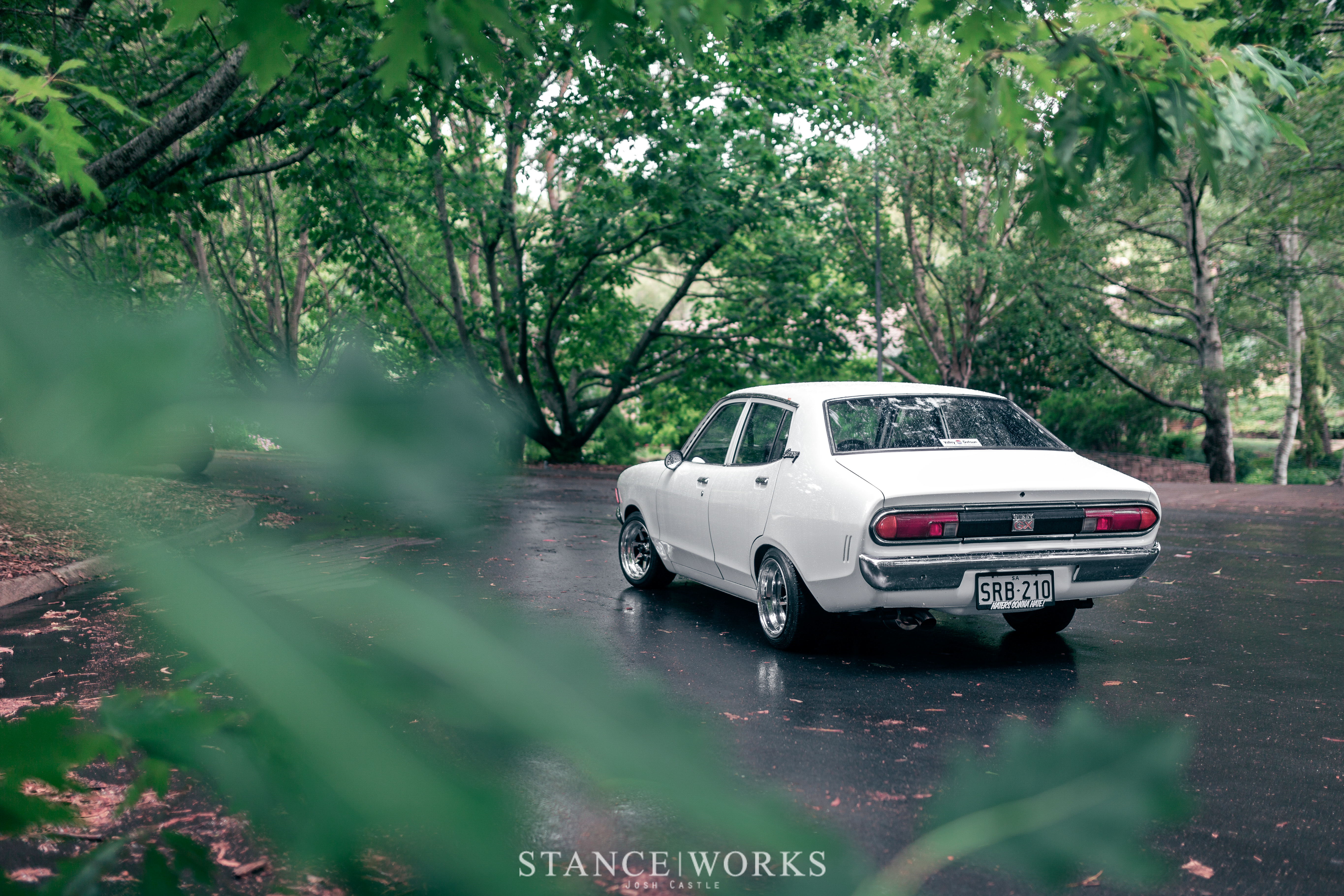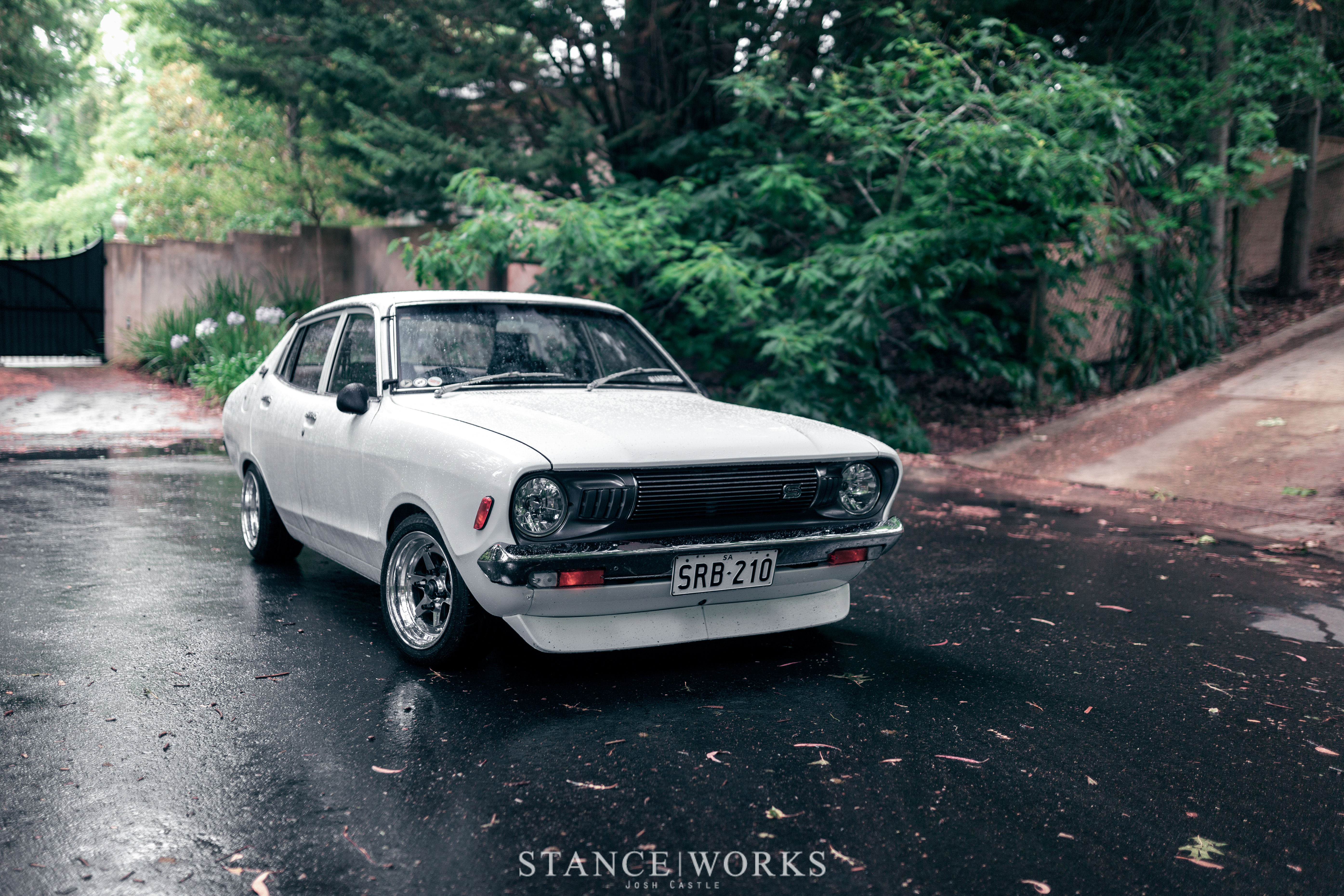 In 1973, though, the Yom Kippur War began, and the Organization of Arab Petroleum Exporting Countries, or OAPEC, initiated an oil embargo that targeted global powerhouses, such as the United States, the United Kingdom, and Japan. By the time the embargo was lifted, the price of oil had quadrupled, and despite its best efforts, the price of gasoline in the US nearly doubled overnight. This is, of course, known as the '73 Oil Crisis.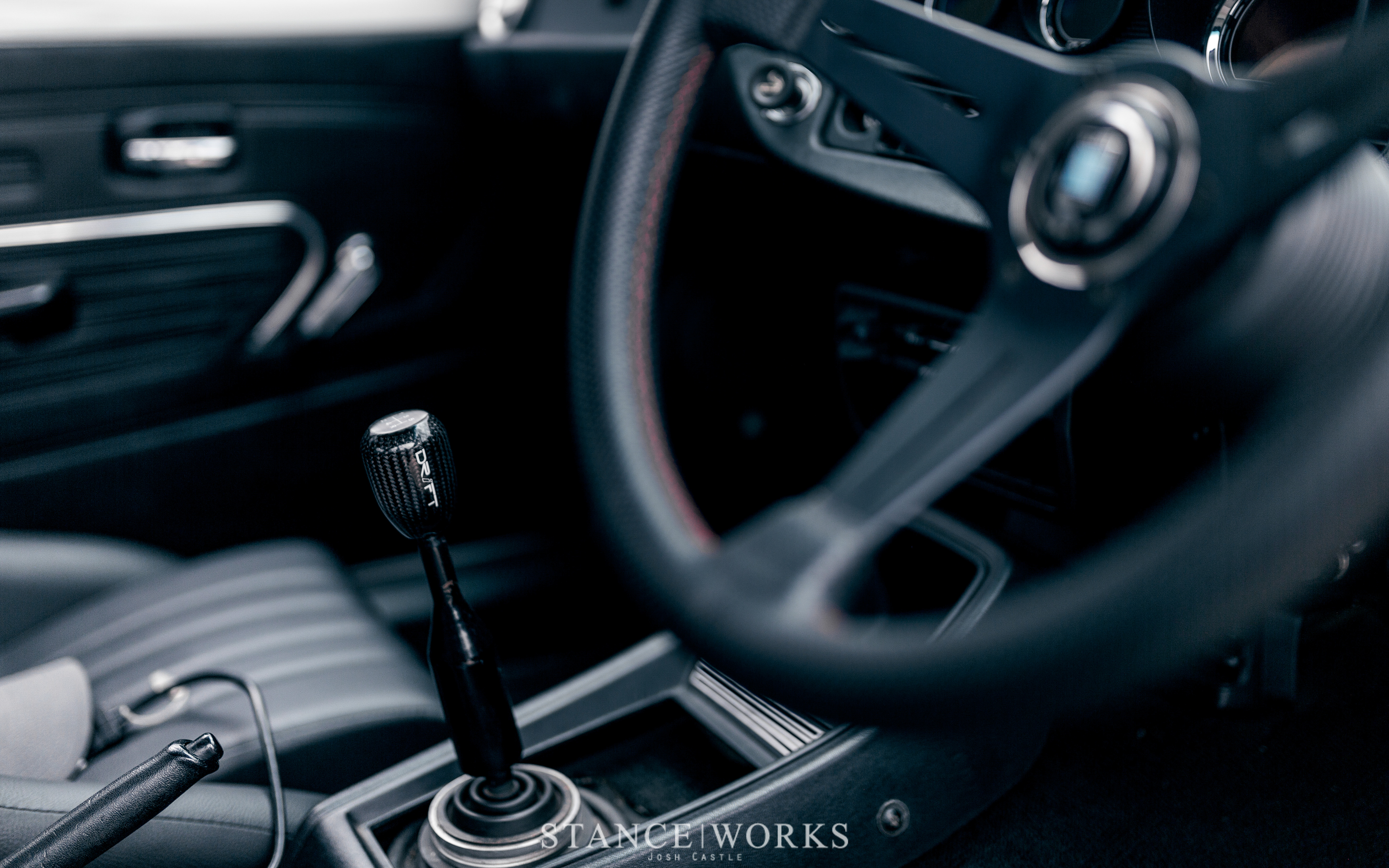 The foreign market responded to the oil crisis with great haste. Toyota, Honda, Volkswagen, and most notably in this case, Datsun, brought forth small-displacement fuel-efficient "econoboxes," which utilized unibody construction and, for the most part, front-engine-front-wheel-drive drivetrain layout to save costs... and it worked. By 1976, Toyota outsold Cadillac by nearly 50,000 cars. Nearly 50 years later, the formula has proven itself successful, and the cars that debuted at the time, such as the Toyota Corolla and the Honda Civic, are two of the best selling cars on Earth.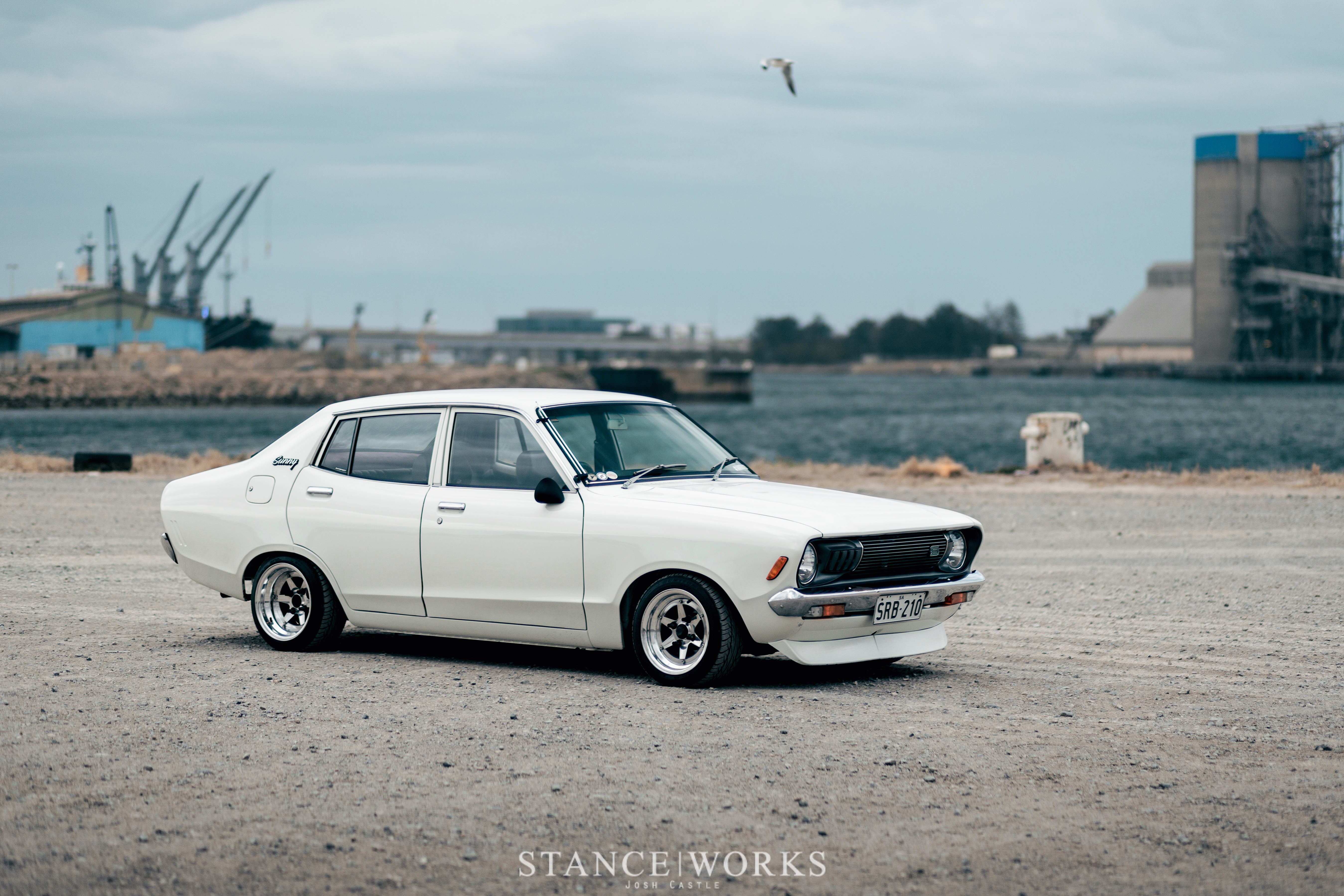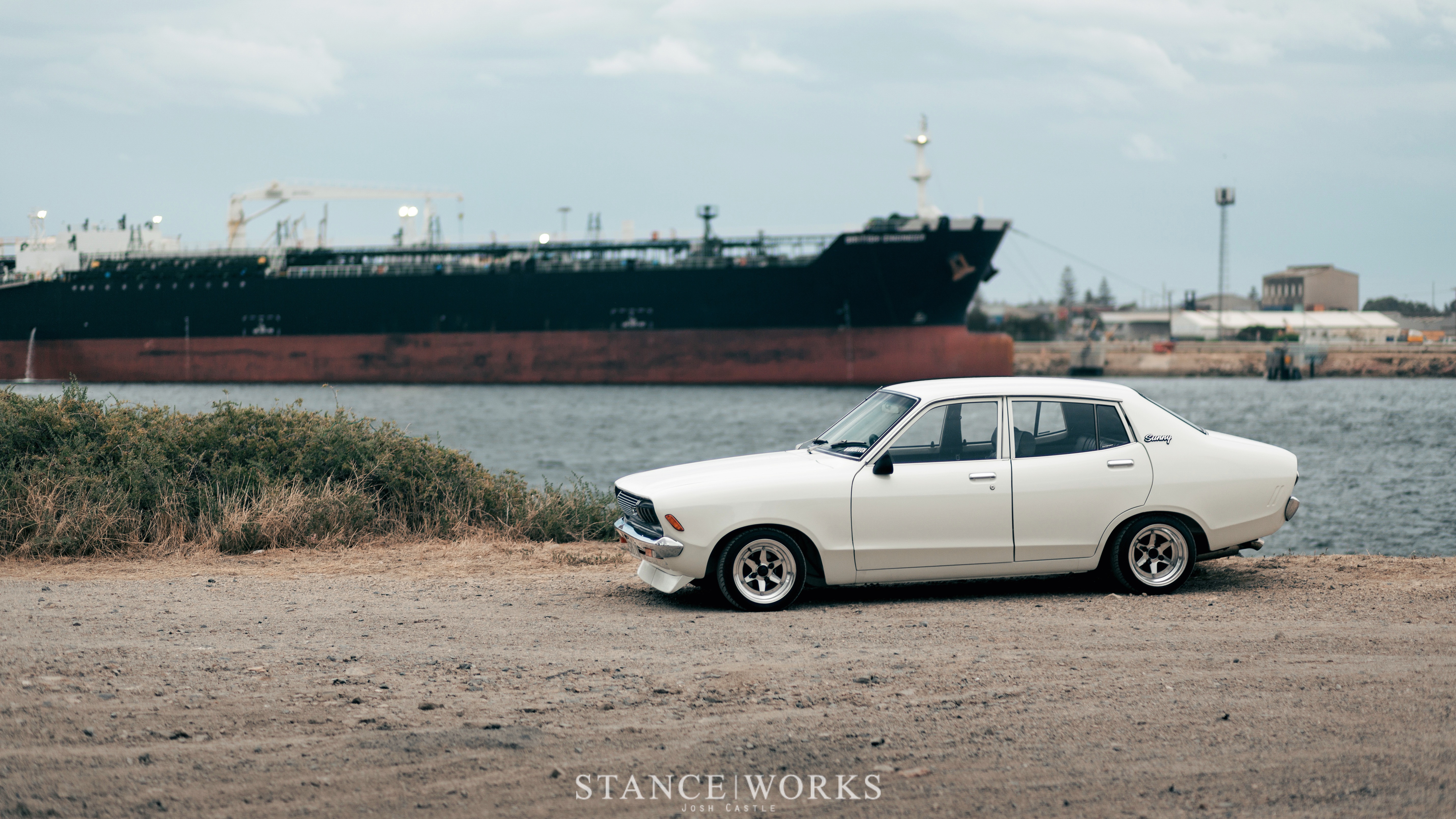 While the econobox platform has become the standard for automobile production, it wasn't without its growing pains. The earliest econoboxes were built with overall cost at the forefront of design, and as a result, the cars were never intended to last. Despite being inexpensive and relatively disposable, the oil crisis yielded a number of cars that are, in retrospect, awesome pieces of history. Some of them look incredible, too. With a low purchase price, most weren't seen as worth saving. Stamped with thin steel and with no undercoating to be found, though, the cars that were deemed worth saving often didn't make it past the harsh abuse of the elements. It makes finding an example like Kristian Oliver's a truly incredible find.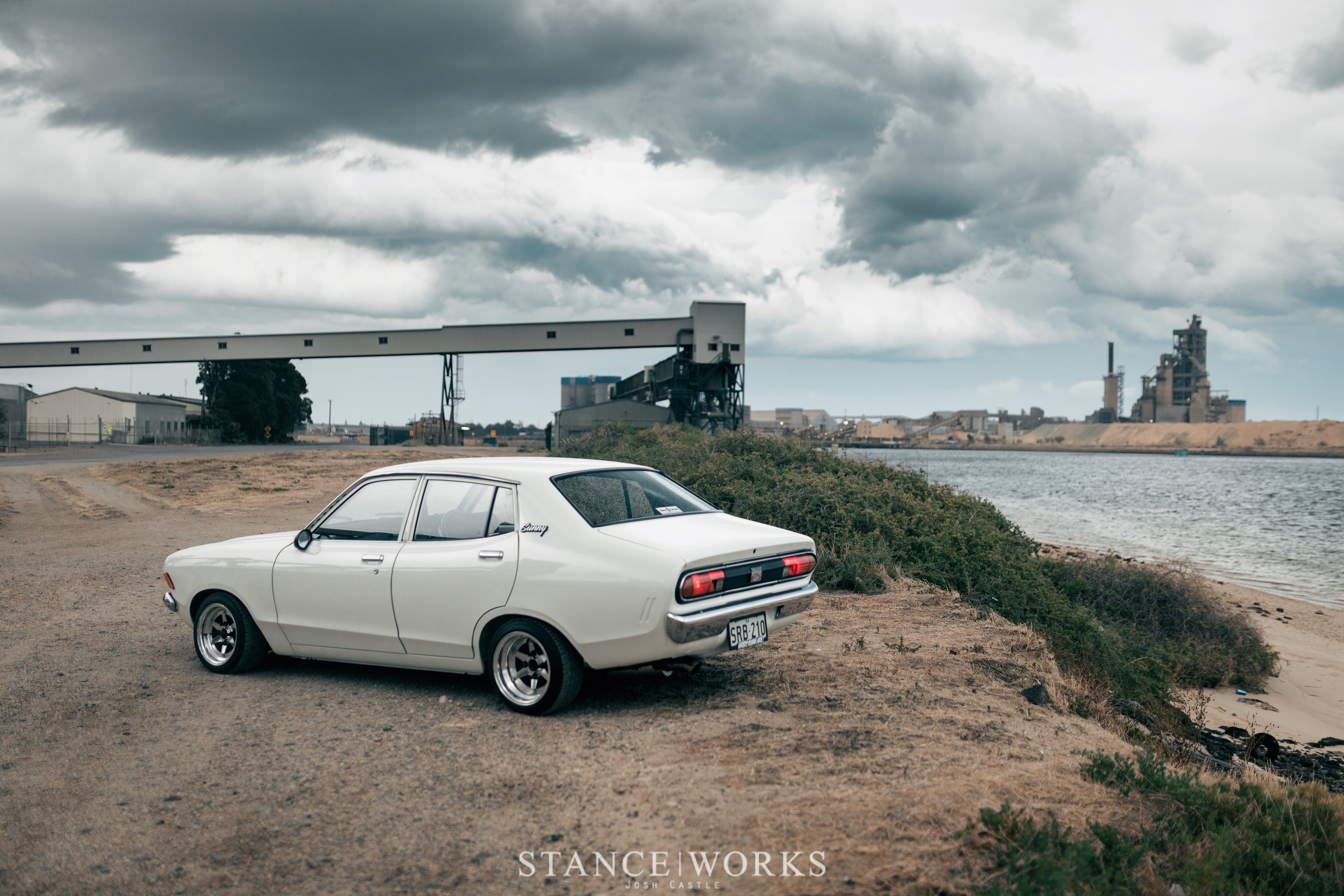 Kristian set out to find a car he felt was all but forgotten; something largely unloved.. something little more than a footnote in the automotive history books. The Datsun B210, also known as the 120Y and the Sunny in other markets, fit the bill in most ways: even most enthusiasts will fail to conjure an imagine in their mind when a B210 is mentioned. As deemed above, though, it does carry a bit more weight than a mere footnote.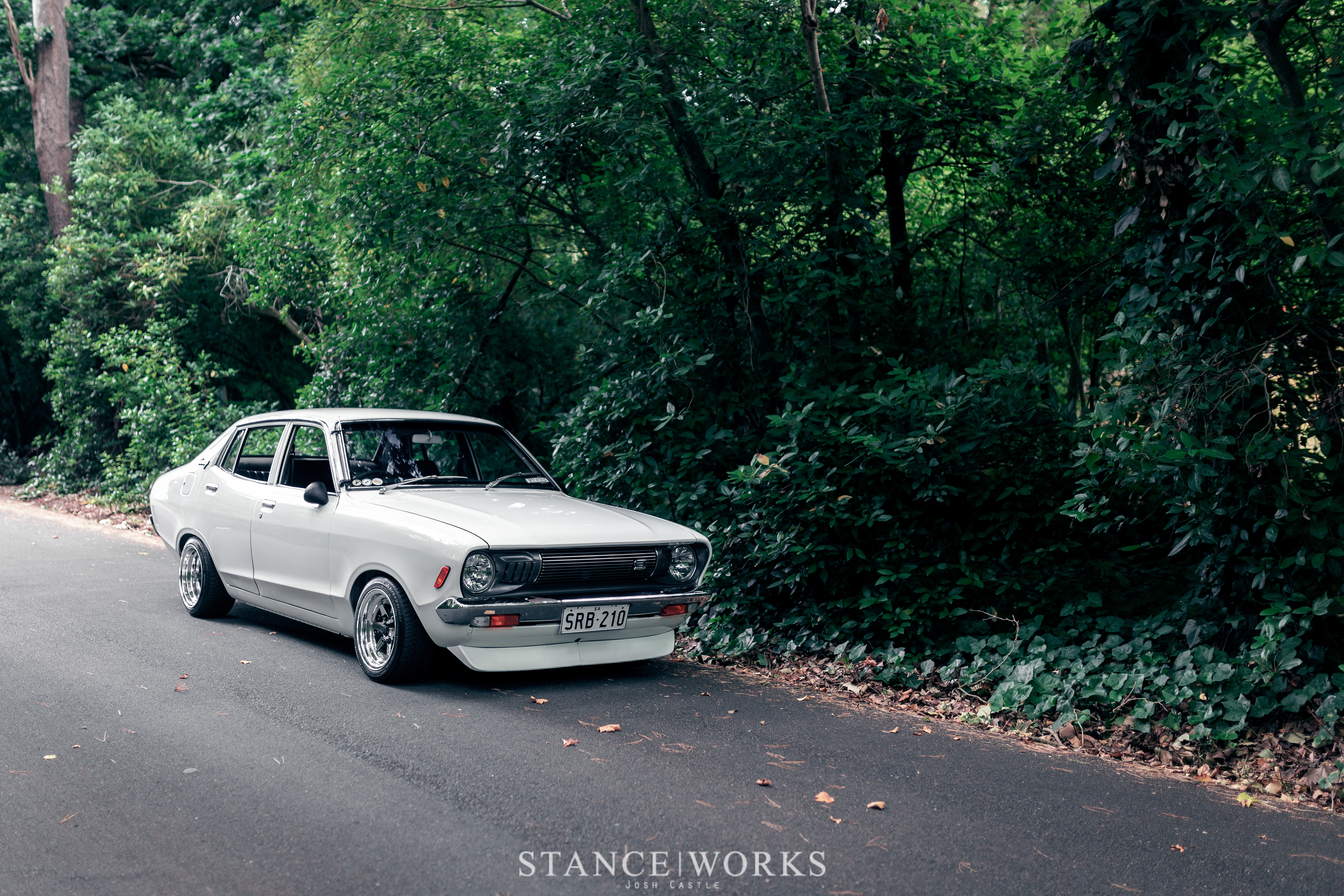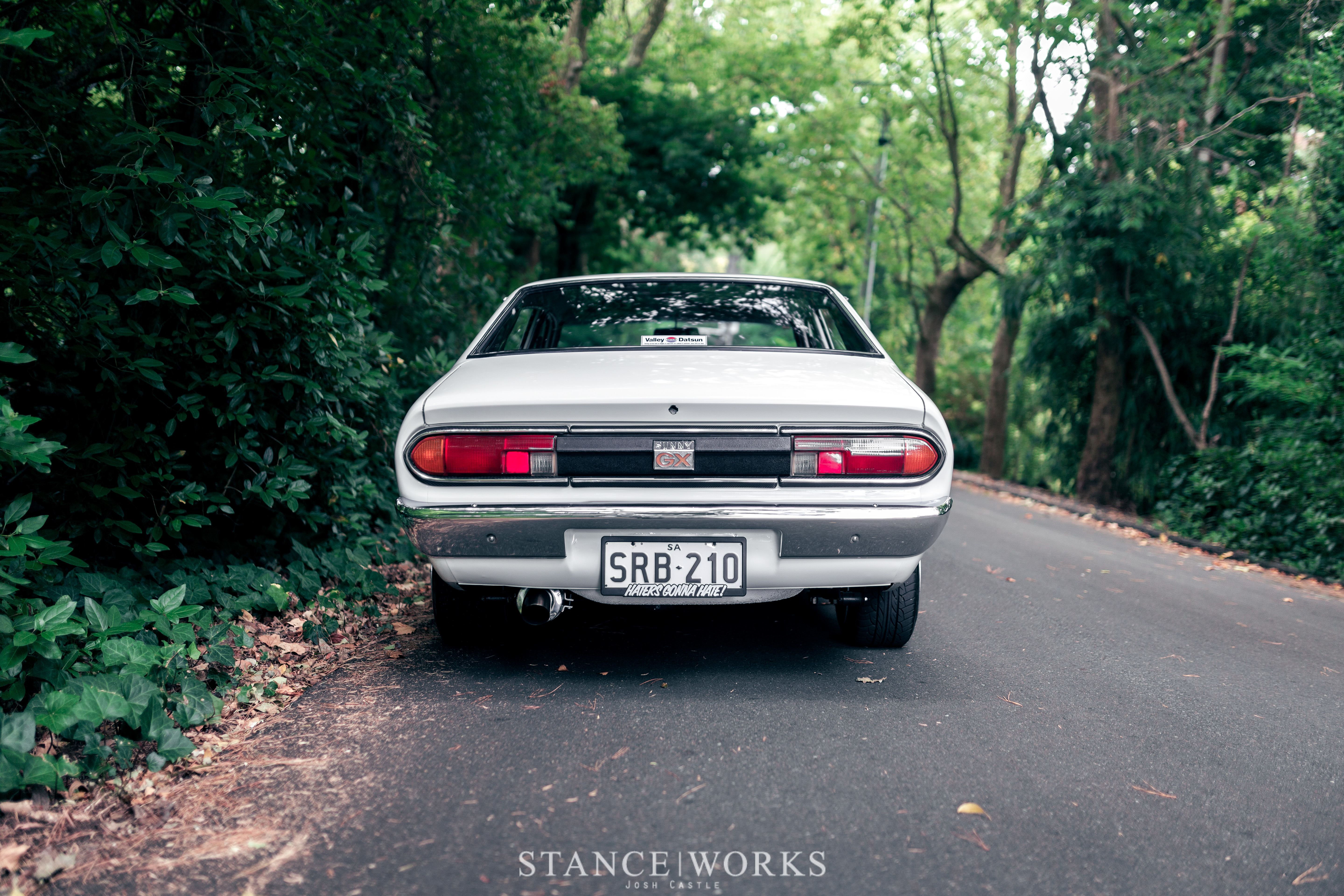 Upon finding an example, Kristian set out for perfection, and began by stripping the car down to the bare essentials. The driveline, suspension and running gear were all pulled and a plan was put together, and meanwhile, the bodywork was stripped to raw metal.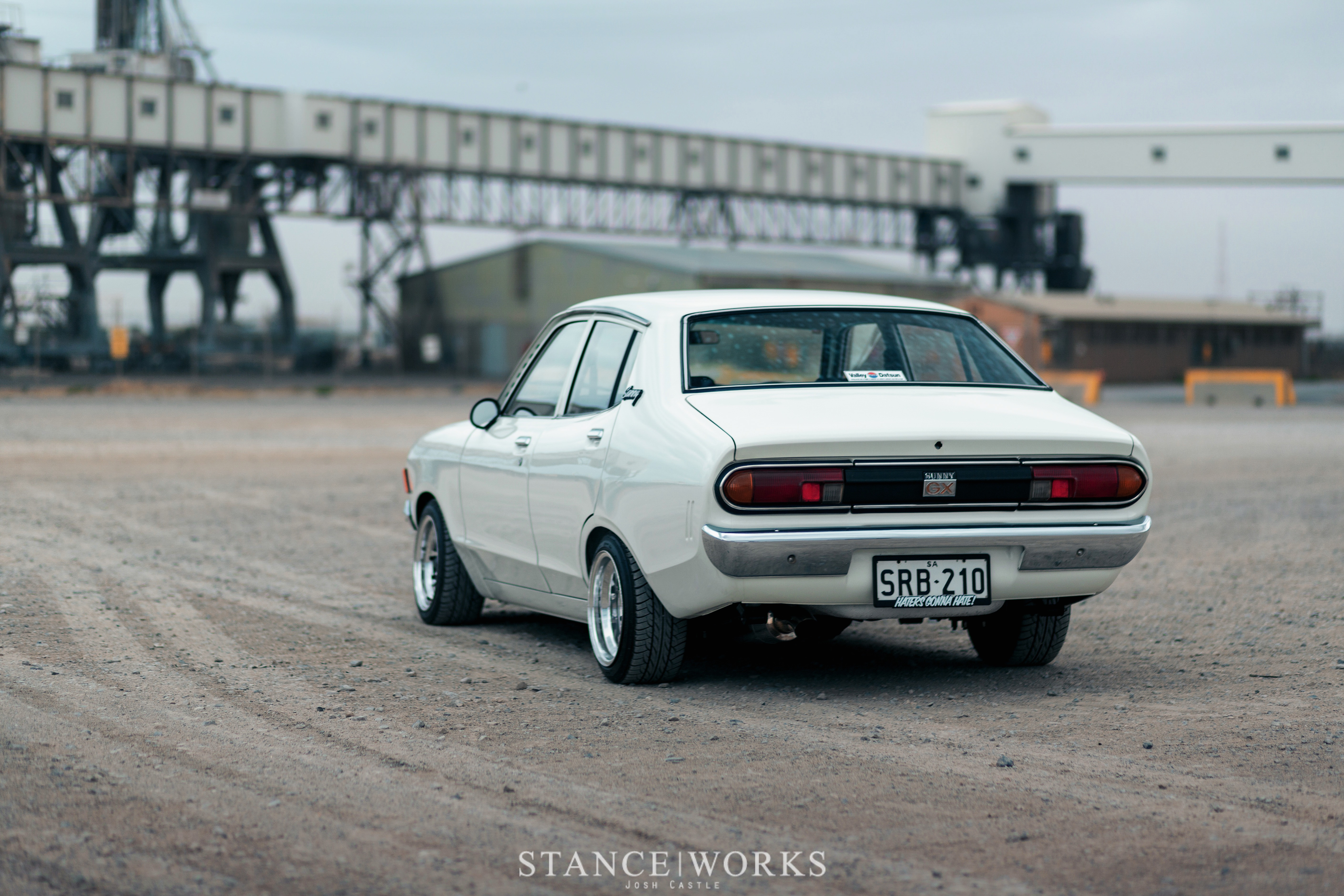 Underneath, the car has received a slew of changes. All of the front end components have been replaced with adjustable counterparts, utilizing Z32 struts with Datsport coilovers, adjustable LCAs, and camber plates. Of all things, Kristian utilized a set of Land Cruiser 4-piston calipers paired with Nissan U13 vented rotors for an upgrade in braking performance up front. This was a conscious choice, and was the result of extensive efforts to find a disc brake solution that would fit within the confines of his 13" SSR Longchamp XR4s.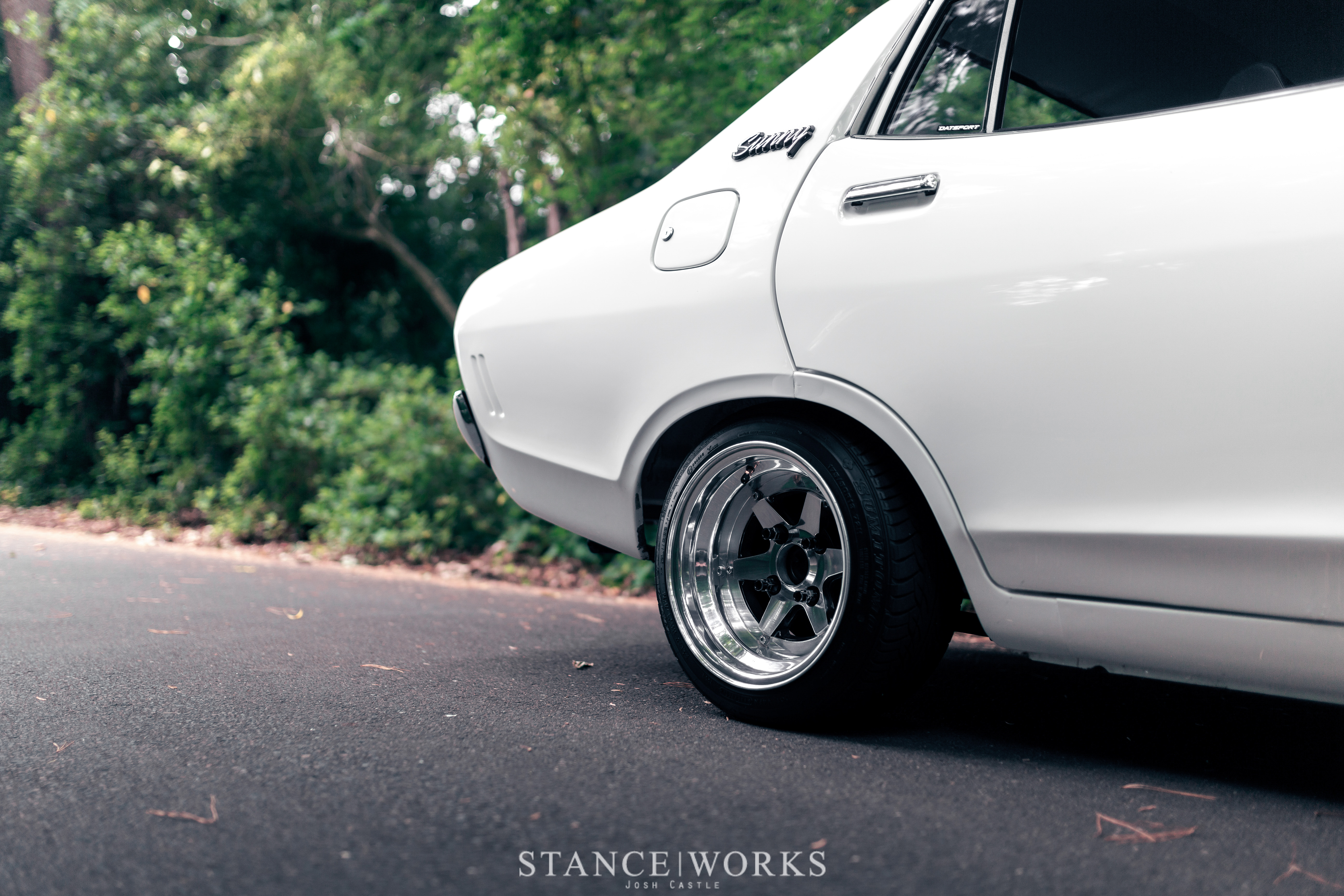 At the back of the car, a set of R32 calipers and rotors bring the braking system up to par, and they're suspended by custom rear leaf springs with reversed eyes and extended shackles. The B210's simplistic underpinnings, such as leaf springs and a solid axle, are clear indicators of its roots as an economic answer to a growing problem, but Kristian has embraced it fully, opting to retain the original systems in favor of something like an IRS conversion.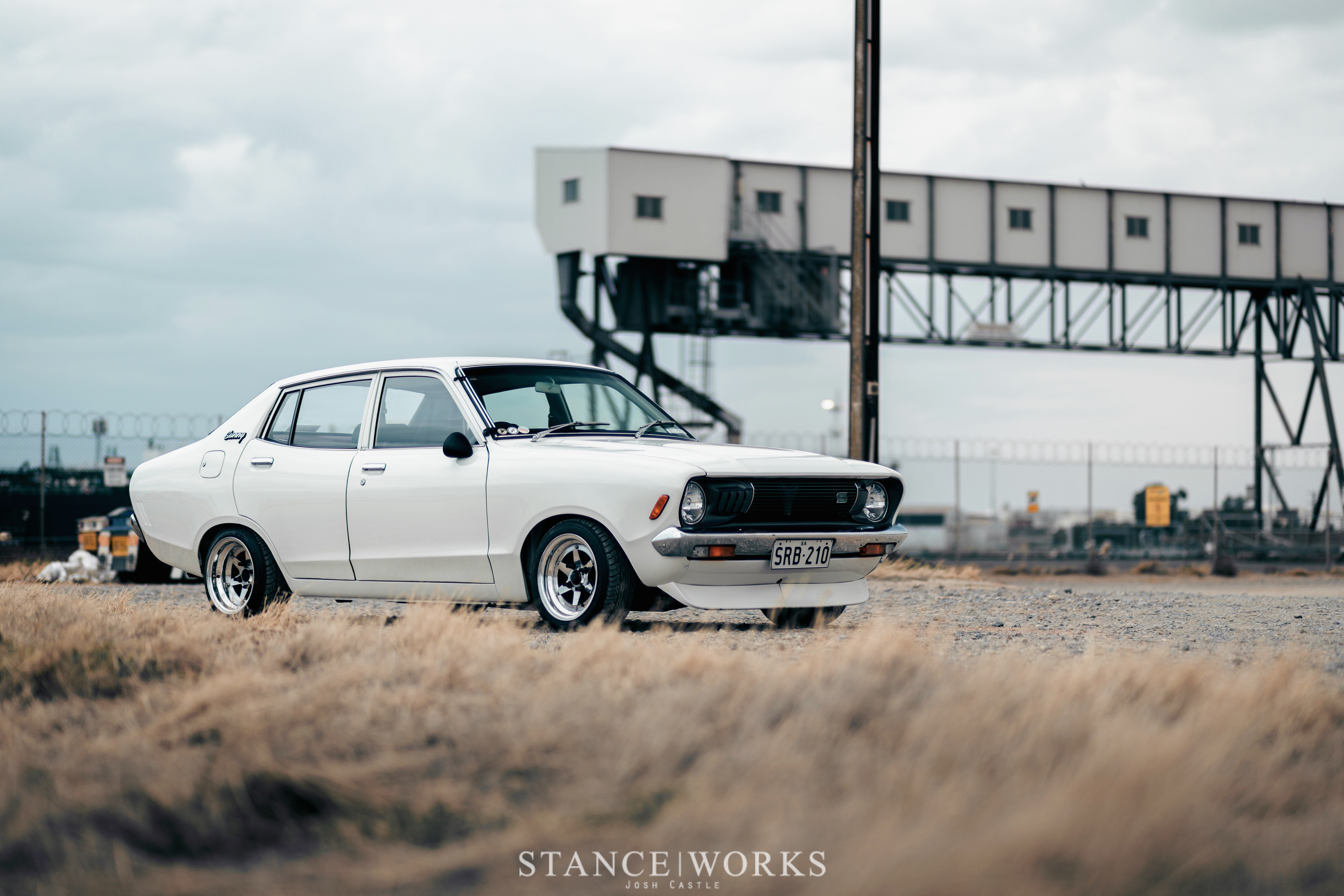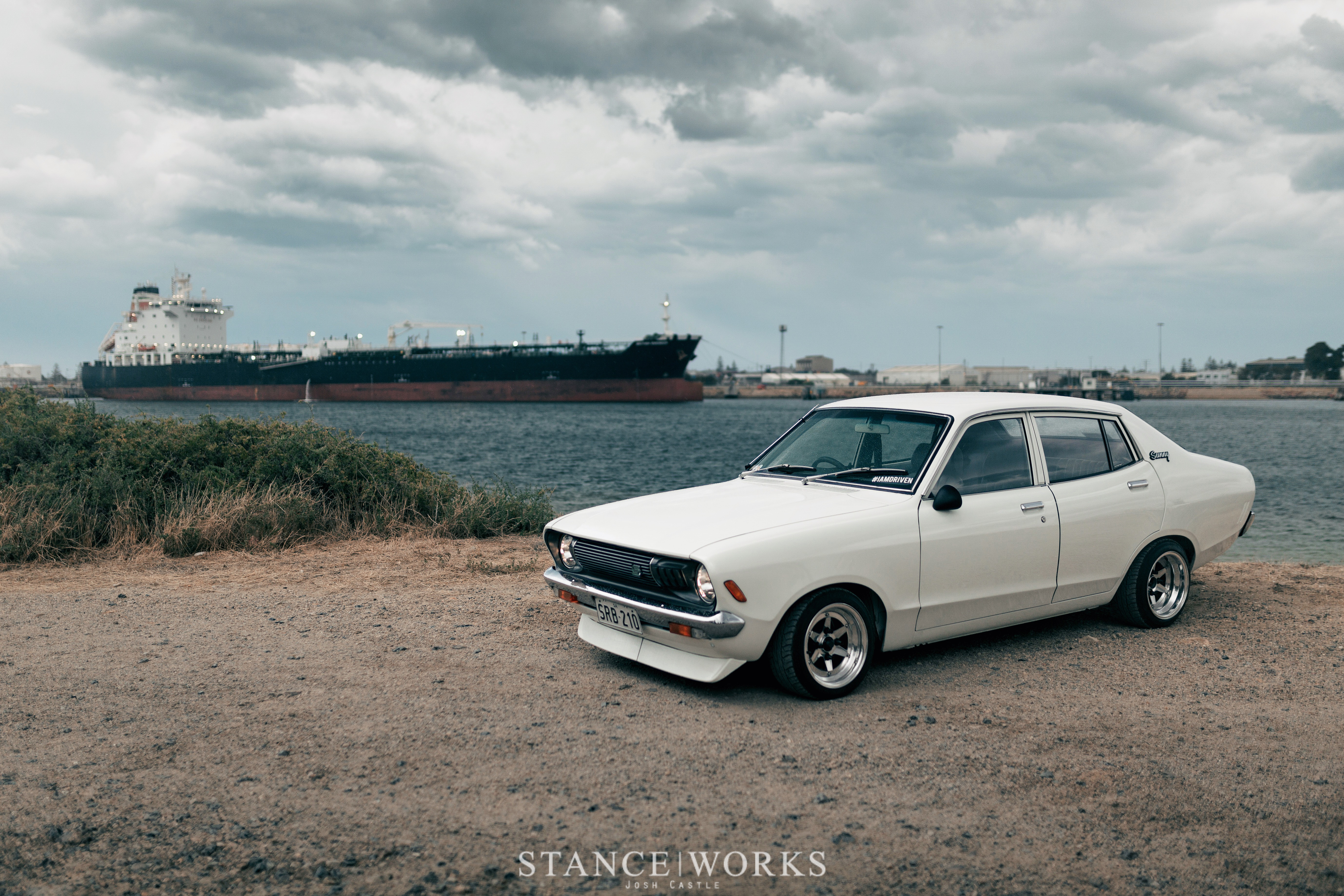 Under the hood, however, Kristian opted for bigger changes. Wanting to stay true with the Datsun/Nissan roots, an SR20DE has been swapped, complete with Tomei quad throttle bodies and a Tomei Reytec ECU. The engine has been mated to a 6-speed Nismo gearbox, and power is sent out through a modified R31 Skyline rear axle equipped with a Kaaz 2-way limited slip differential. The engine looks right at home, sitting isolated in an otherwise shaved bay, complete with a wiper motor relocation for a sleeker look.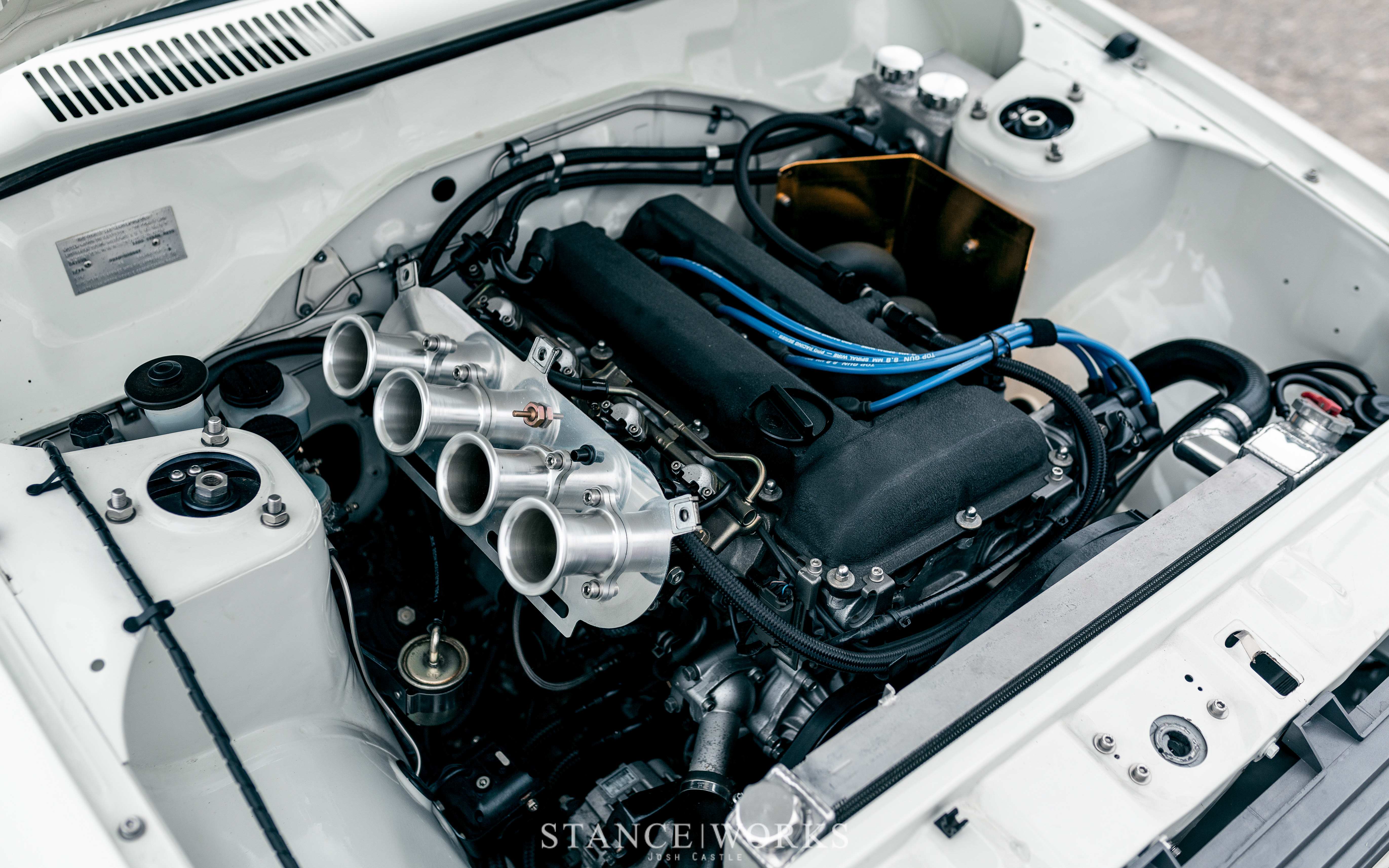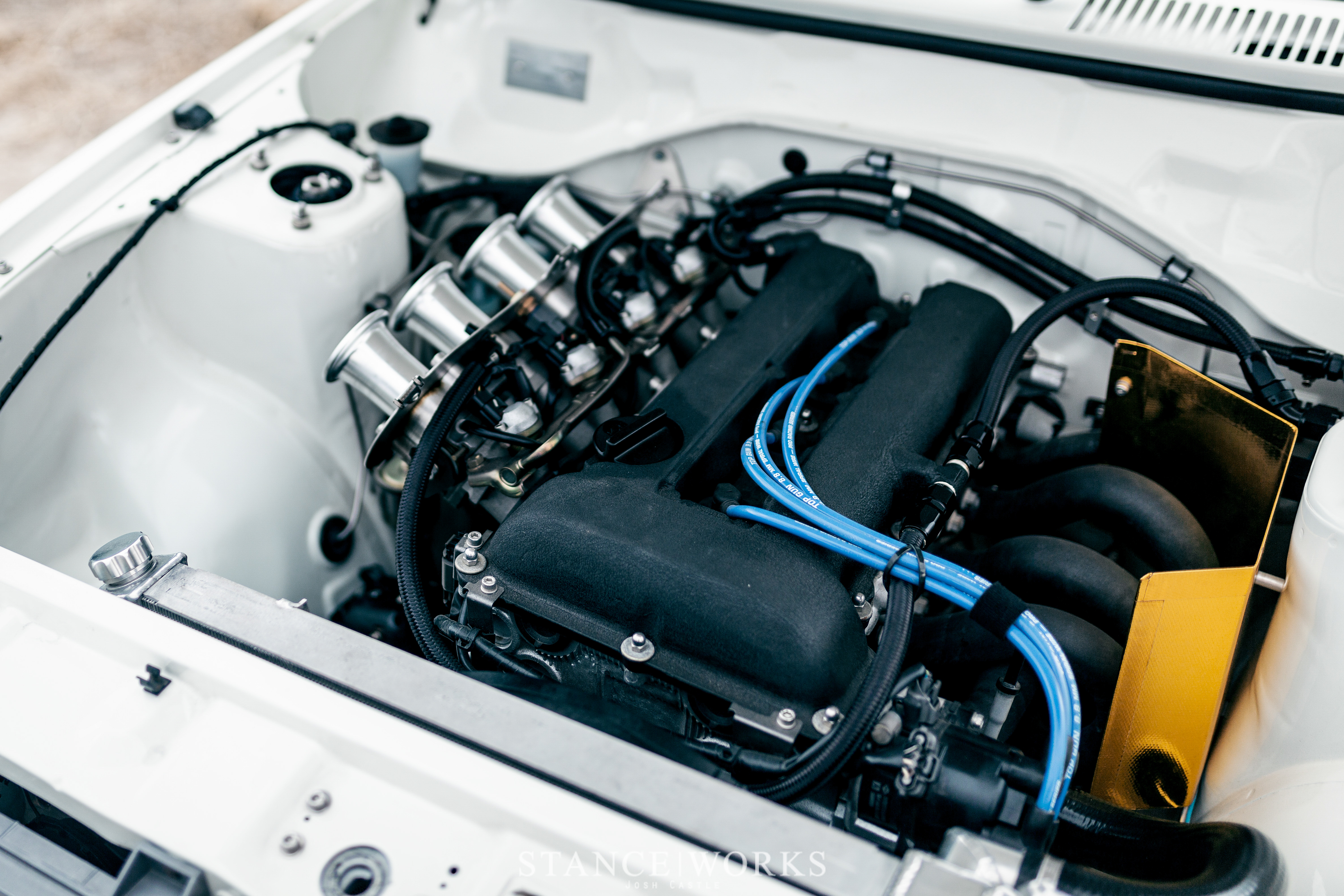 Inside, the Datsun was given a similar treatment, receiving a B211 dash customized with digital gauges. A Nardi deep corn wheel stands as the interior centerpiece, and black leather upholstery leaves nothing to be desired.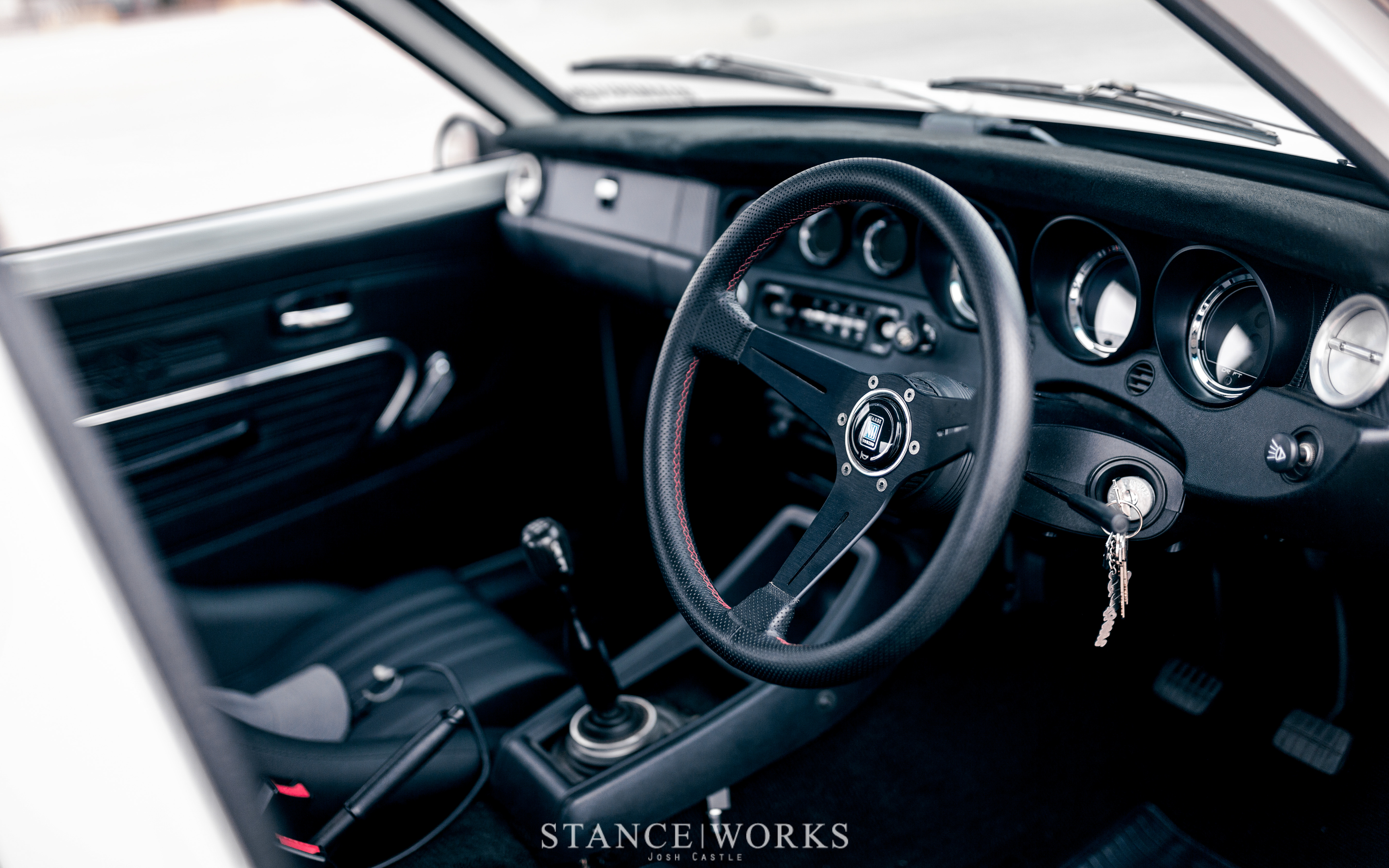 As a complete package, Kristian's Datsun is the perfect blend of both old and new. On the surface, it celebrates everything we remember and endear most about the cars that arrived in the 1970s and changed motoring forever. Engineered and certified for road use, Kristian's car is one that is clearly built to be used too, and we're thankful it appears he's doing just that. Now, if only every other '70s econobox we find on Craigslist would meet expectations like Mr. Oliver's.