Hen's Teeth – Jay & Claire's One-of-Three Panoramic Convertible M-Tech 2 E30
Rare parts. At times, they can compliment a build to a point of completion, if not define the build entirely. Classic cars are built with classic parts, and it's the oddities and rarities of an era that help to create and shape a vision. In the world of E30s, it's the likes of M-Tech body kits, Alpina splits, and all of the Alpina trimmings, that help to set Jay and Claire's E30 apart from the rest. That is, of course, if the car didn't stand on its own as a one-of-25 "Final Edition" E30 cabriolets, with Calypsorot paint and a lotus white interior. It's a closer look, however, that reveal's the car's true pièce de résistance: an OEM BMW prototype panoramic sunroof, just one of three to ever leave the factory.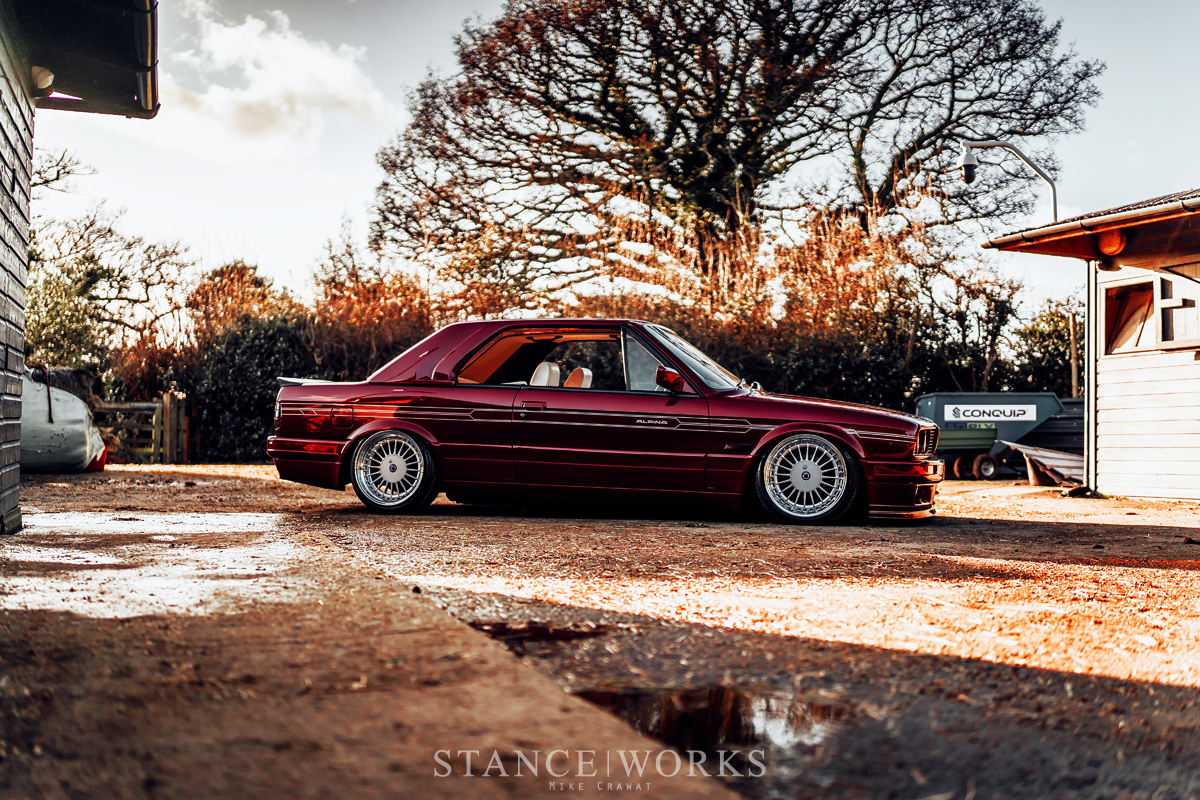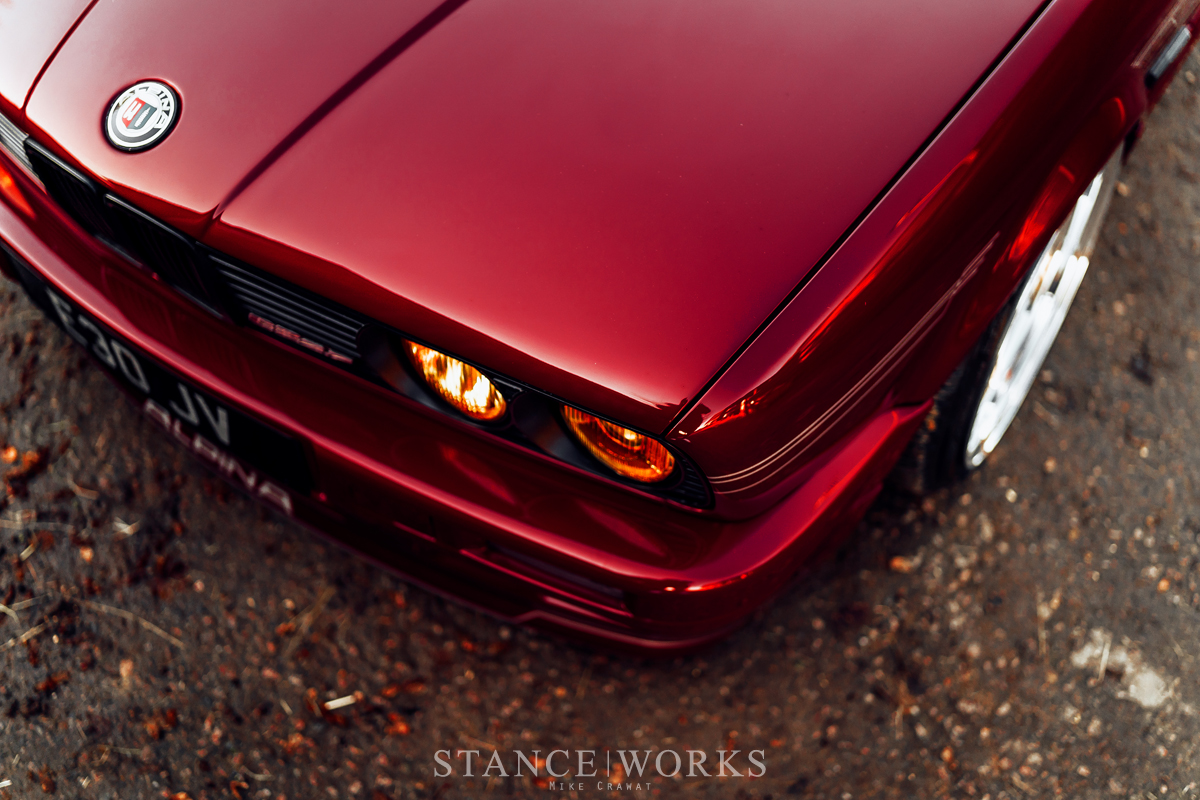 Fundamentally, Jay's E30 is just like so many others: a 1992 E30 M-Tech Convertible, equipped with a 2.5-liter M20 engine and a 5-speed manual transmission. The 170-horsepower output has proved to be plenty; as a convertible, this one's meant for cruising and cruising only. Embracing that mindset to the fullest, Jay opted for Air Lift Performance air struts and their latest 3P management system, which plants the car firmly on the ground and atop its wheels: a set of custom one-off 4x100 Alpina 3-piece splits, measuring out to 17x9 in the front and 17x10 tucked under the rear arches.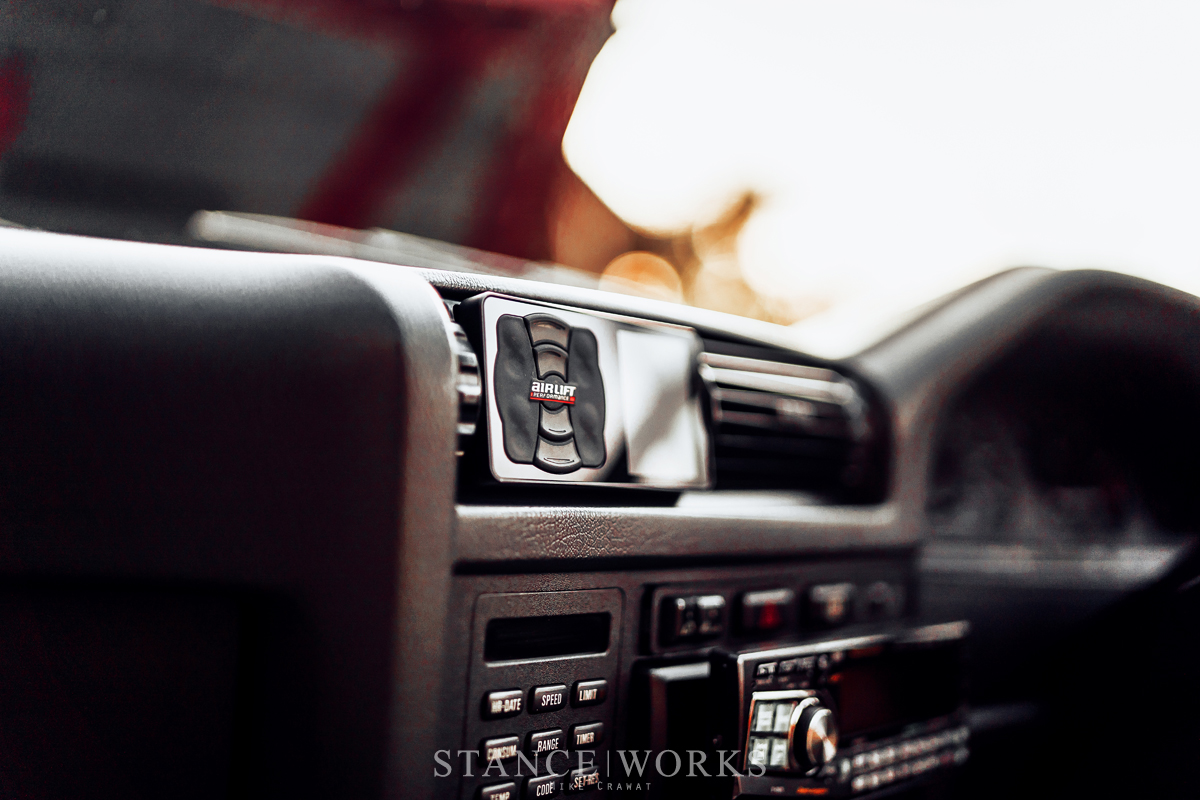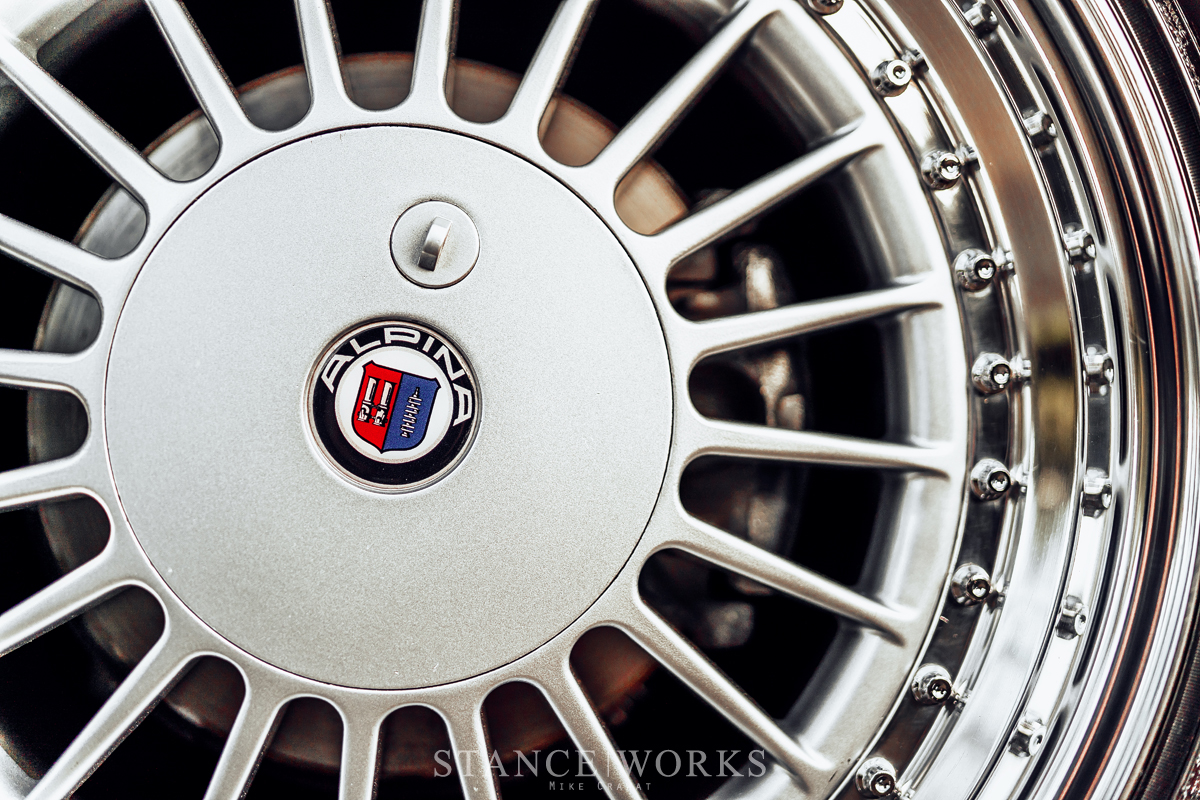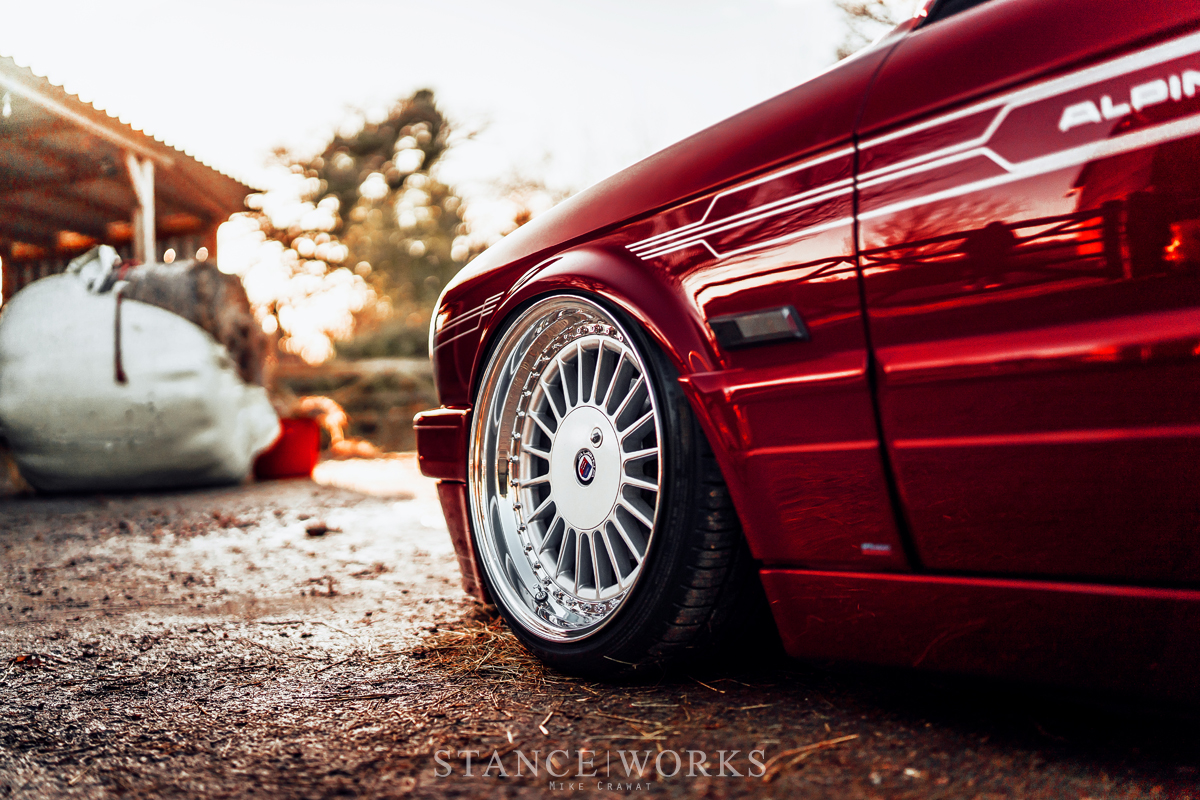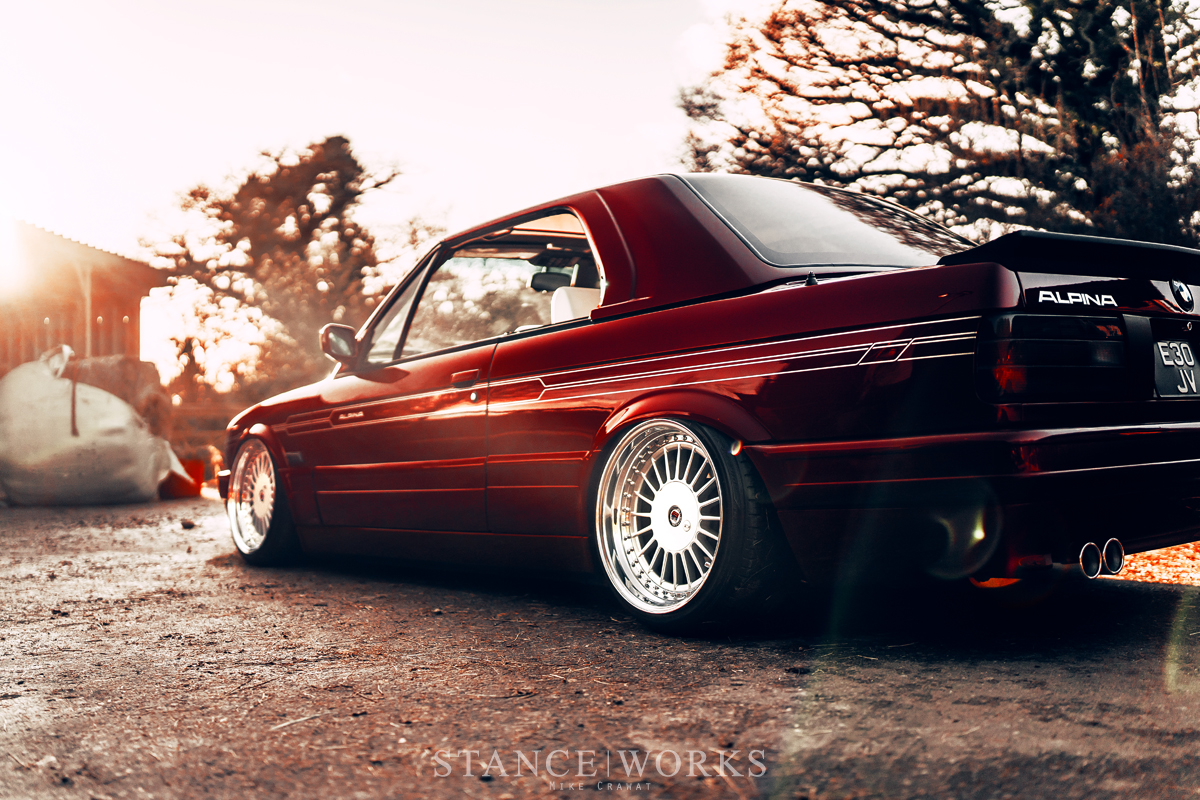 The Alpina theme has been carried throughout the car, with all original and authentic parts, including badging and decals. The front air dam, paired with frenched Hella headlamps and fogs, accentuates the nose, while an Alpina rear boot spoiler and MHW smoked tails gives the rear end some attitude to match. Inside the car, an Alpina steering wheel, shift knob, and other tidbits like an original number plaque complete the look. Clearly, rare bits and pieces are Jay's forte.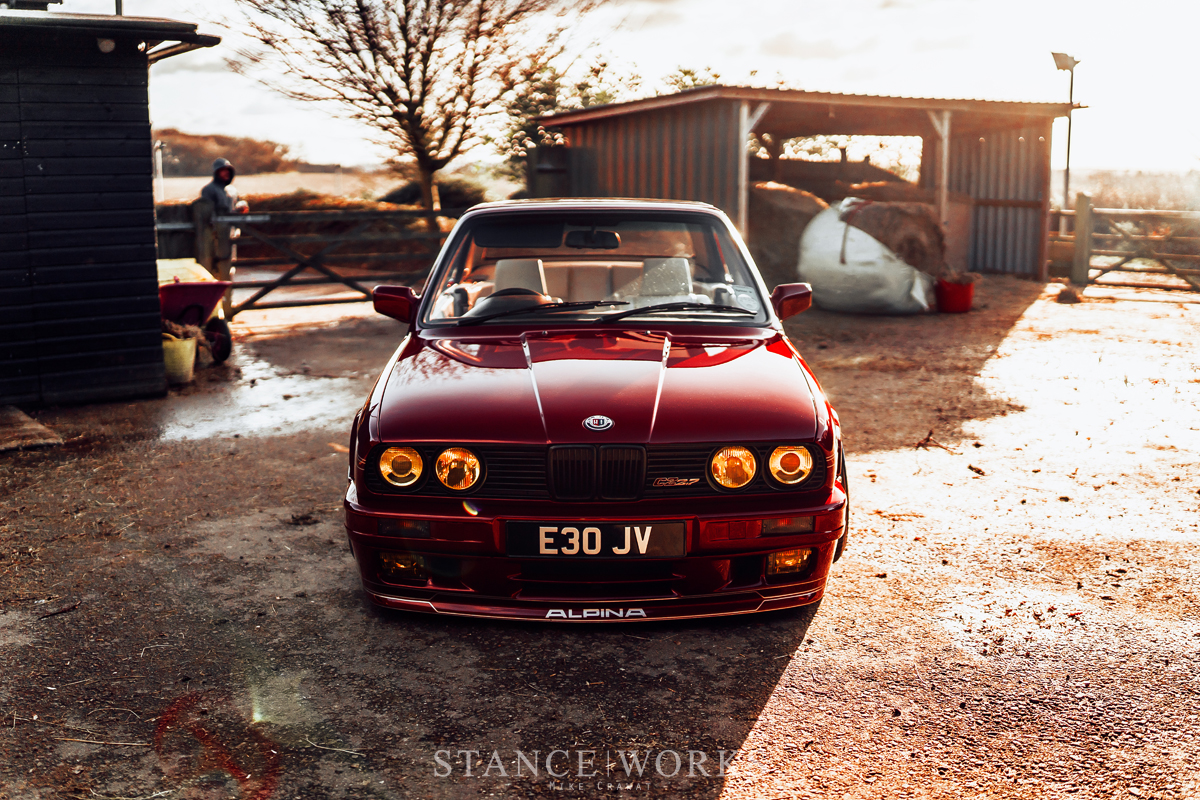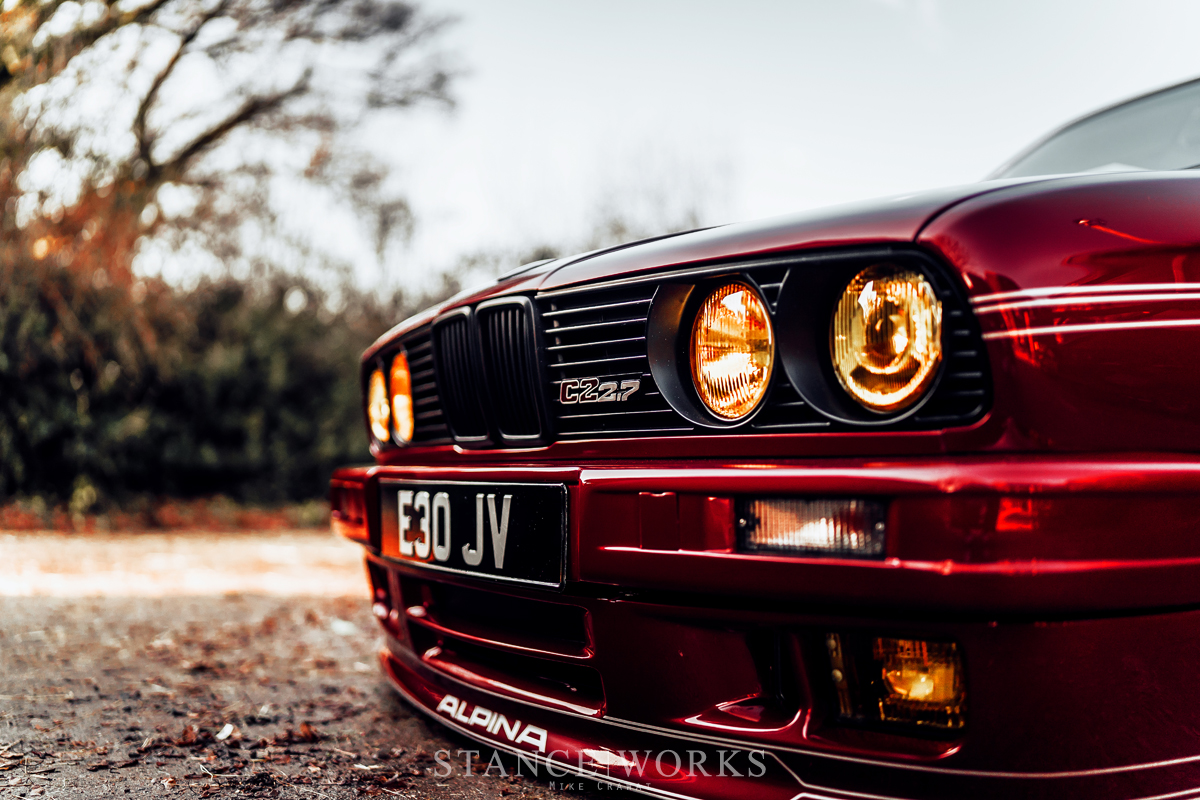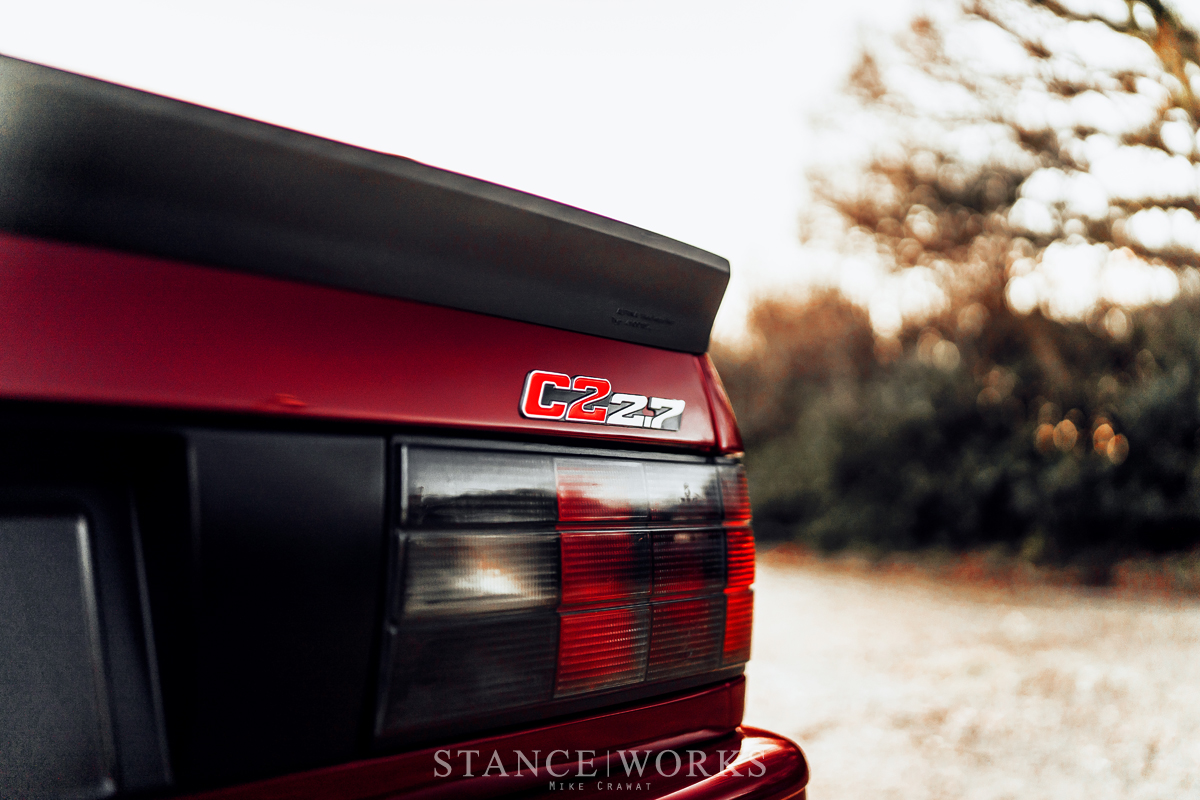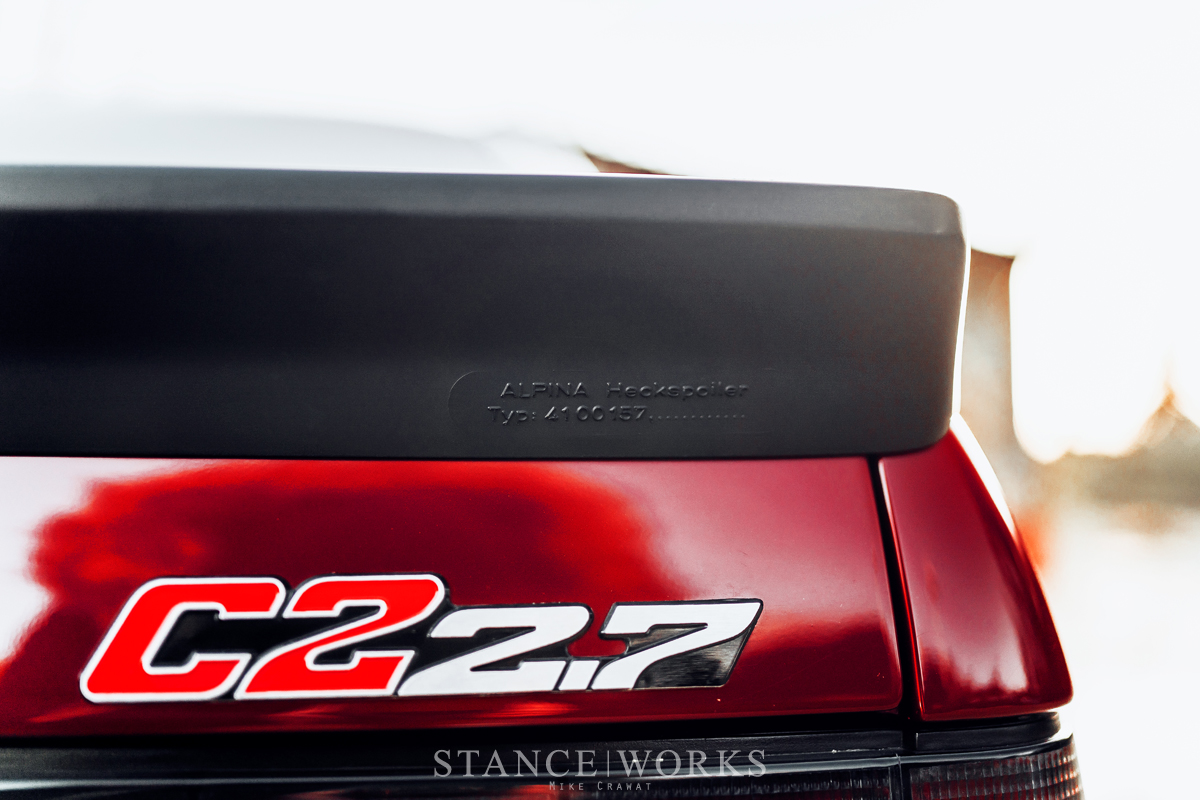 The original lotus white interior stands beautifully in contrast to the unrestored and original Calypso red paint on the car's exterior, and genuine BMW original arm rests compliment the sport seats perfectly. The white leather remains in great overall shape, despite its increased exposure to the elements, which of course brings us to the car's centerpiece.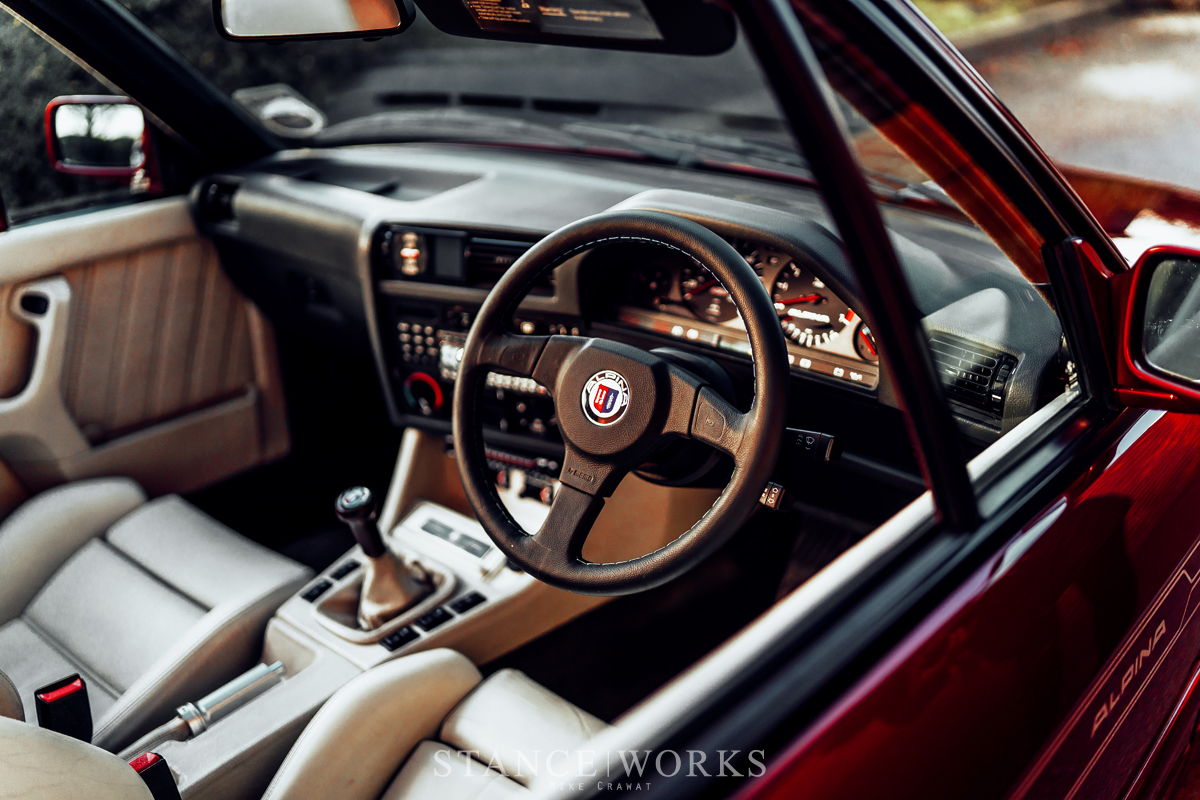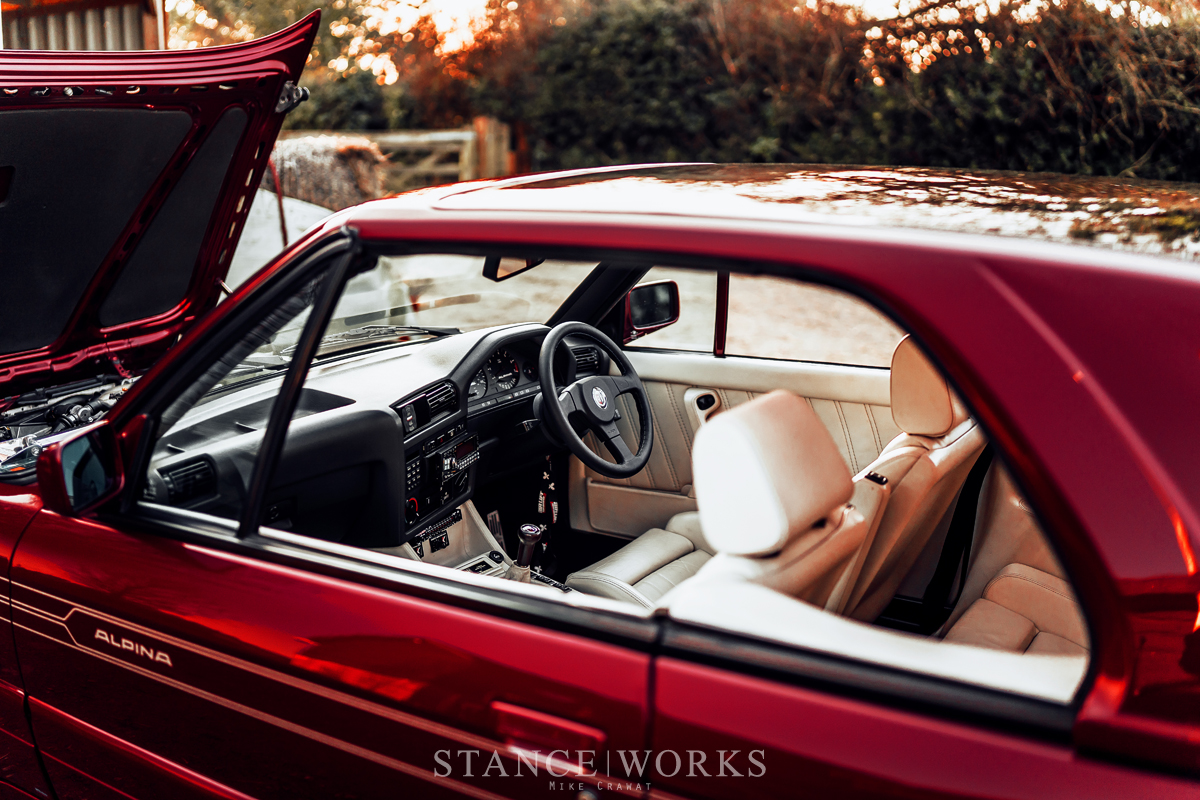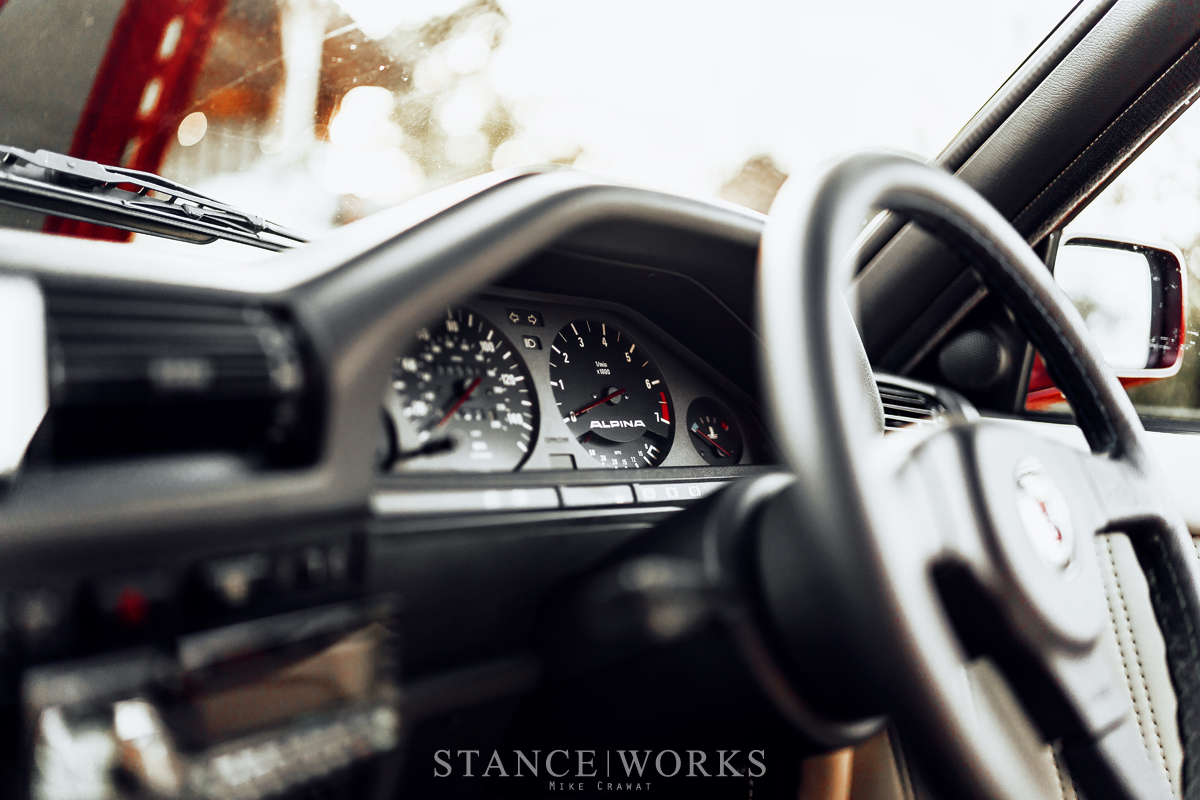 The removable convertible top is reported to be just one of three to have been built by BMW as an end-of-model prototype. With a polycarbonate center, the roof offers a panoramic view of the skies above, imitating the convertible feeling even with the top on. The "glass" extends from windshield to trunk, and is complete with an amber tint for a bit of solar protection for the car's interior and its passengers.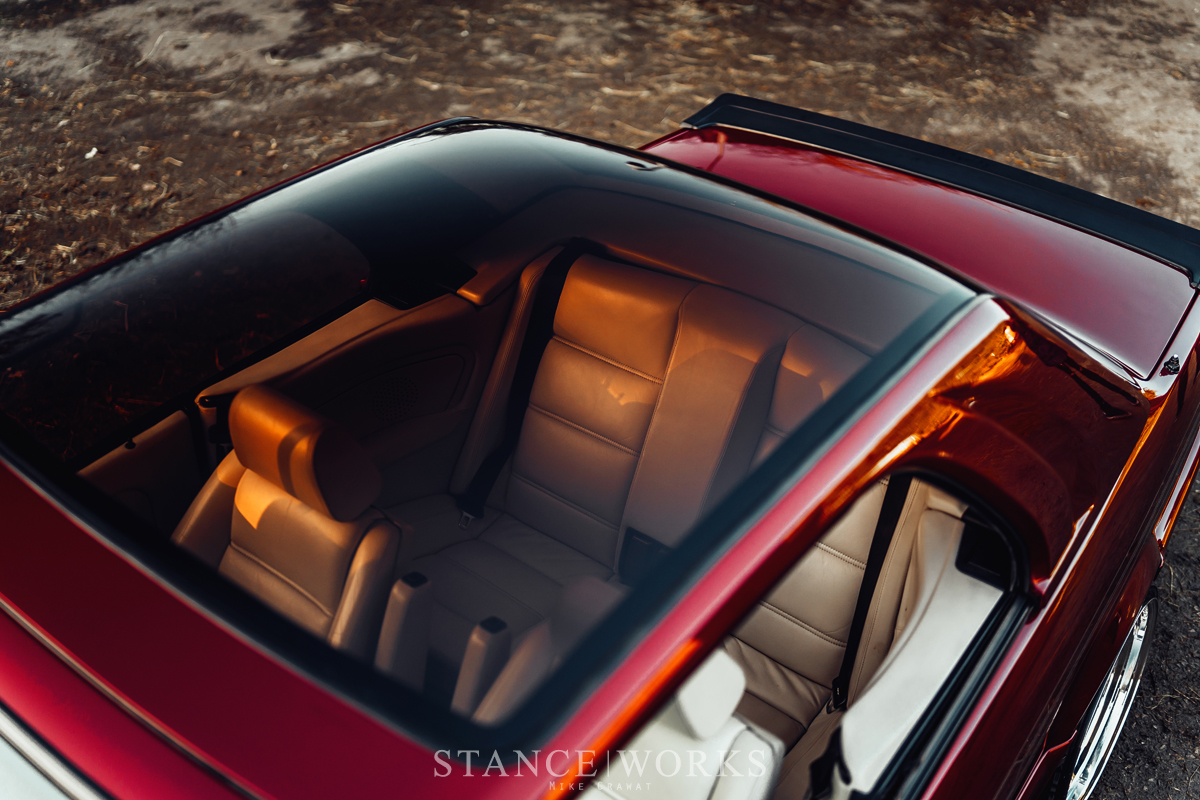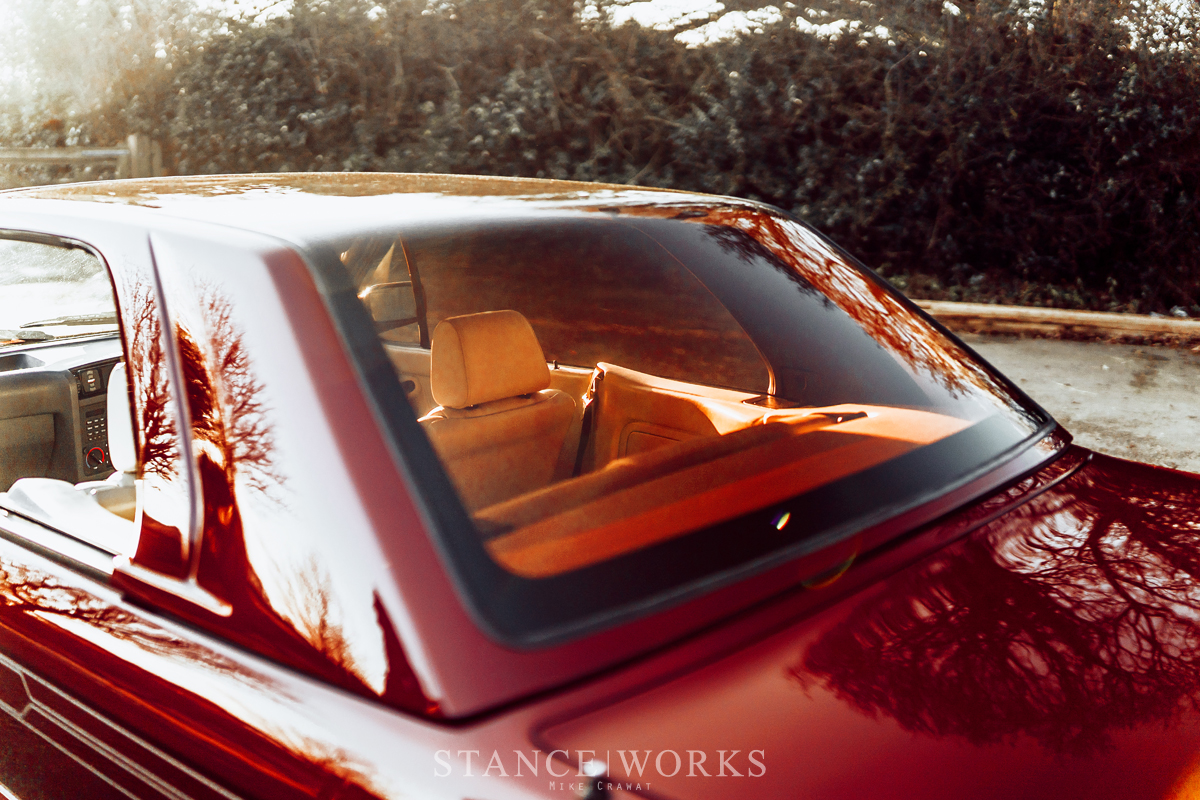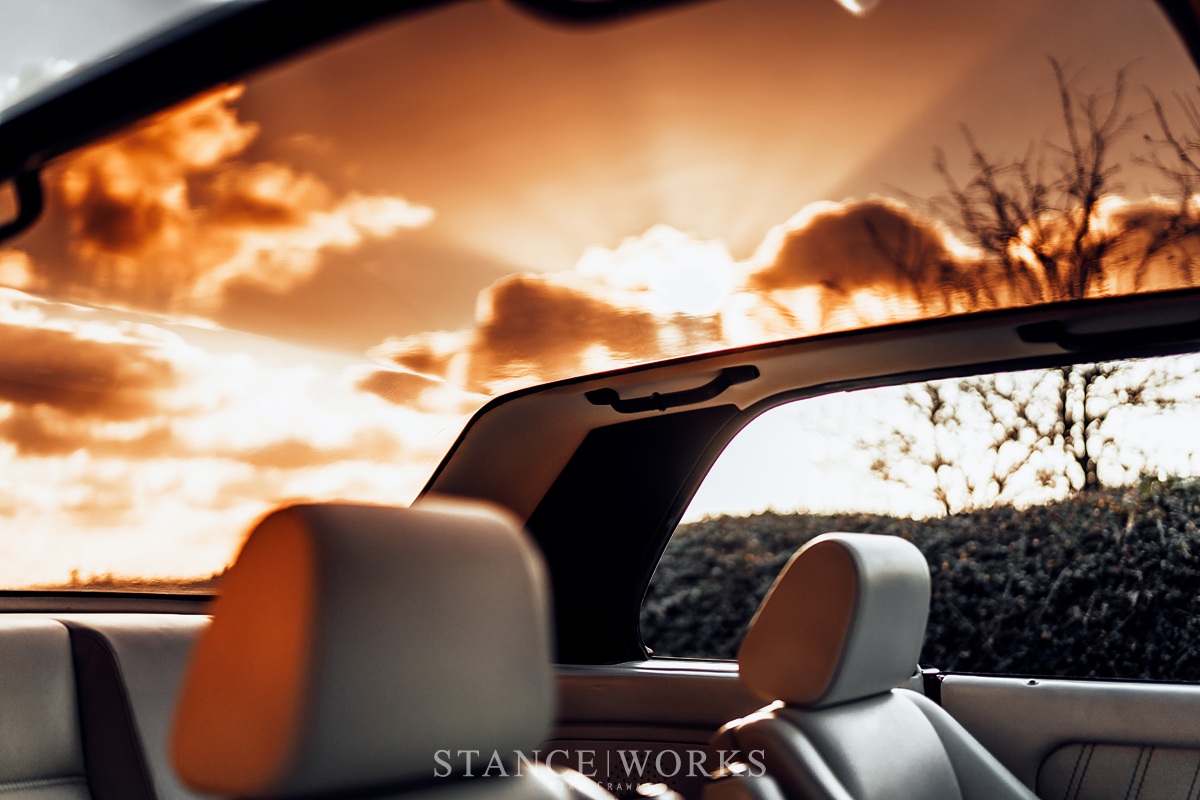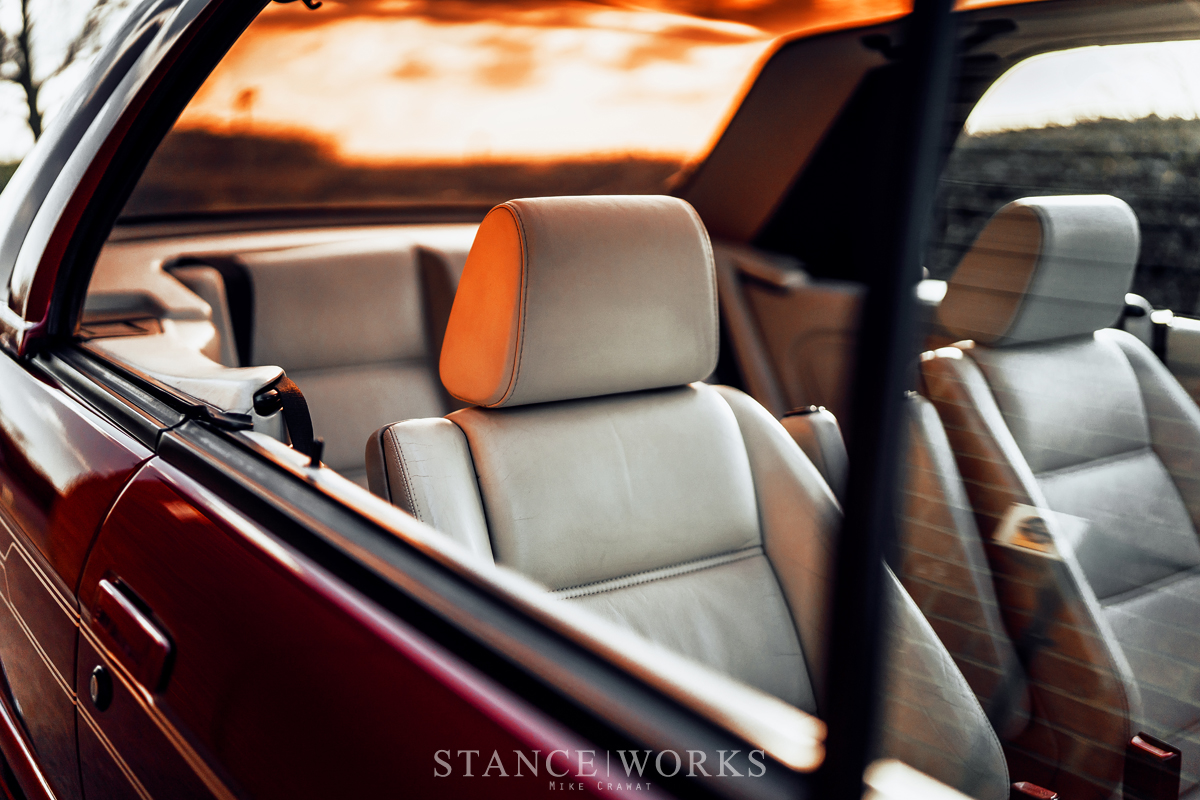 It's long and by far one of the rarest original BMW pieces out there. As rare as hen's teeth, it's undoubtedly one of Jay and Claire's most prized possessions: irreplaceable in every regard, and an absolutely mind-melter for any BMW enthusiast to see first hand. Knowing it's an original BMW part and not an '80s custom one-off only adds to its prowess... if the E30 can stand on its own, so can its roof, and that's quite a feat.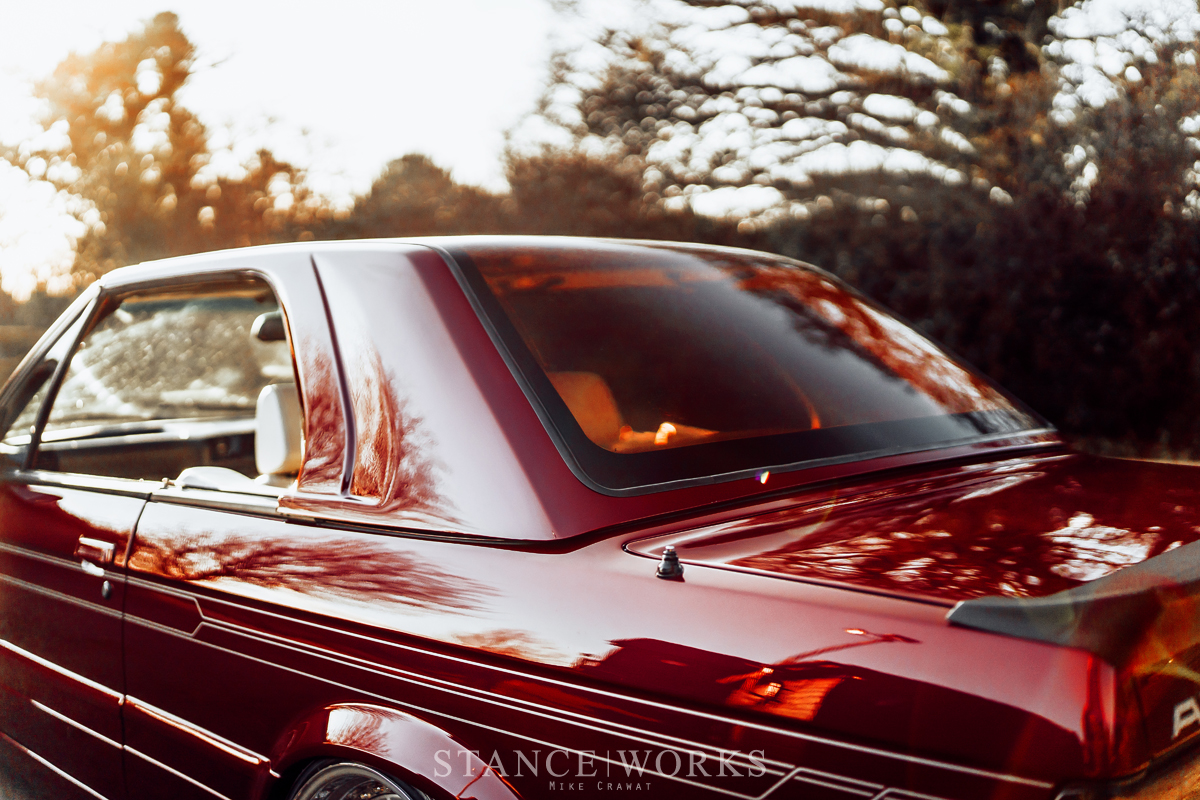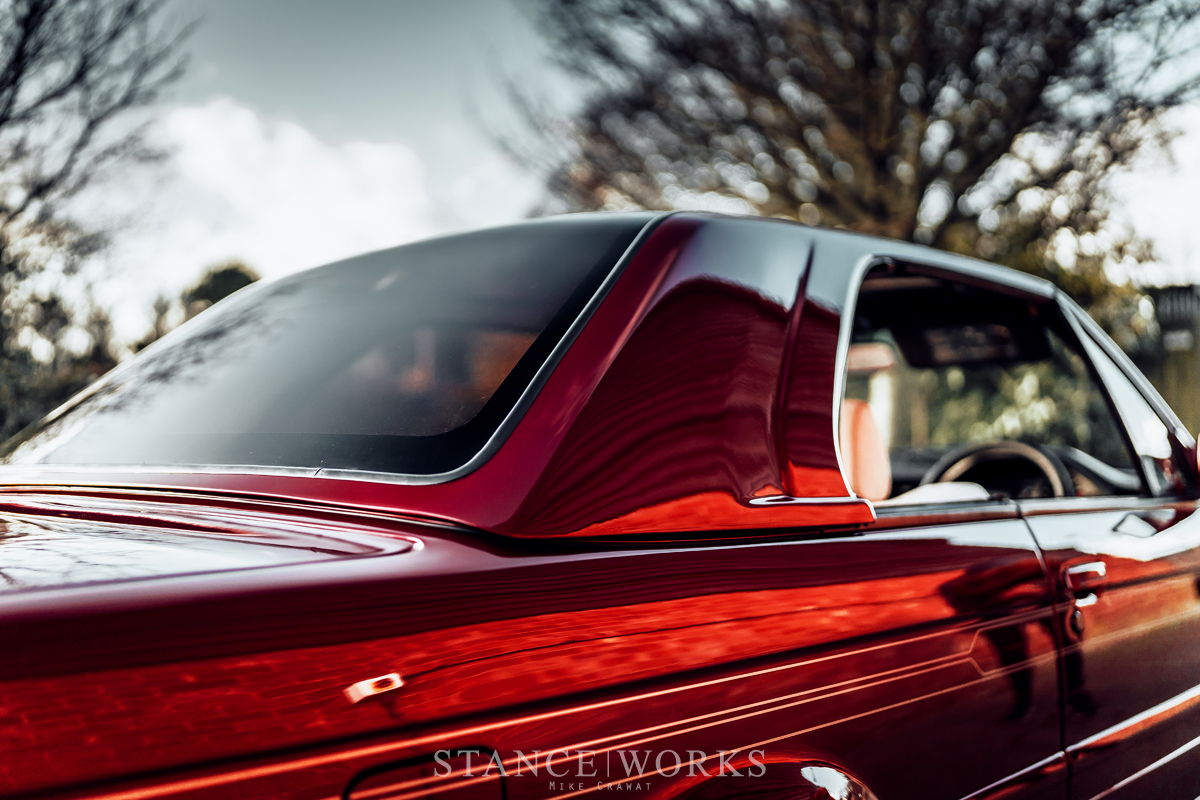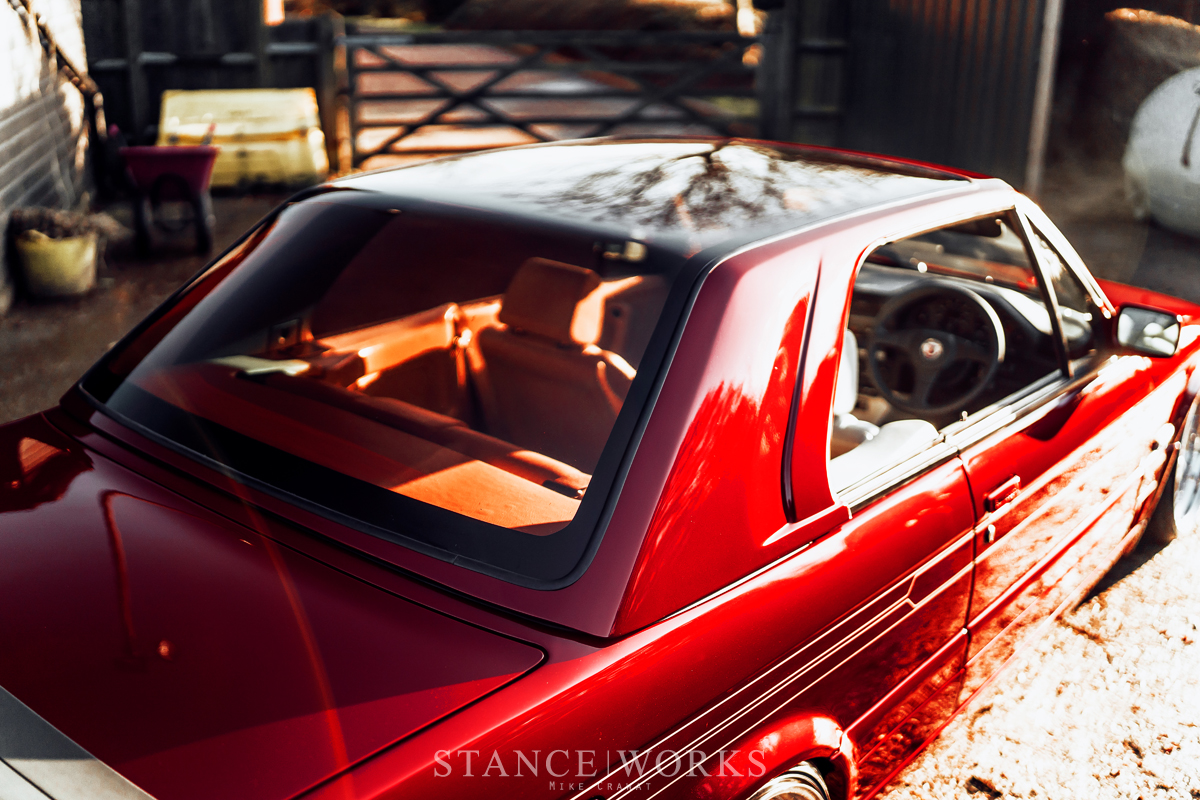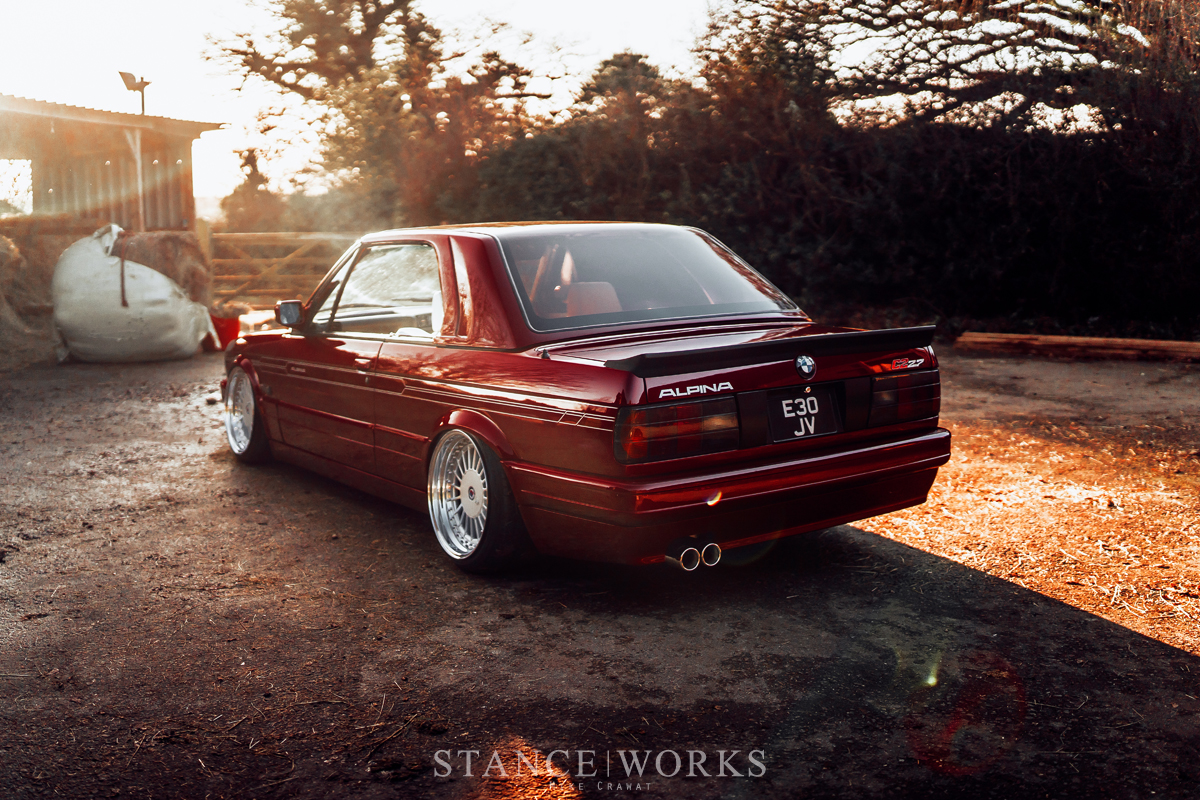 Having owned this car for nearly 20 years, there's no doubt that Jay treasures it dearly, and there's little to no chance he lets it go any time soon. It's safe to say, though, that its in good, if not the best of hands, and is regularly shown across Europe. Be sure to keep your eyes peeled: it's one you absolutely don't want to miss.