Primal Instinct – Neil Gray's 1994 Nissan 180sx – Photography by Sarah Bahrou
What you see in these photos is the culmination of dedication and drive: most people buy project cars to build slowly over time, to one day create a vision of what they have, while others keep changing the goal posts and start builds with the end result always changing. Some projects, though, happen to start off as an opportunity, and that exactly how this one started for Neil many years ago.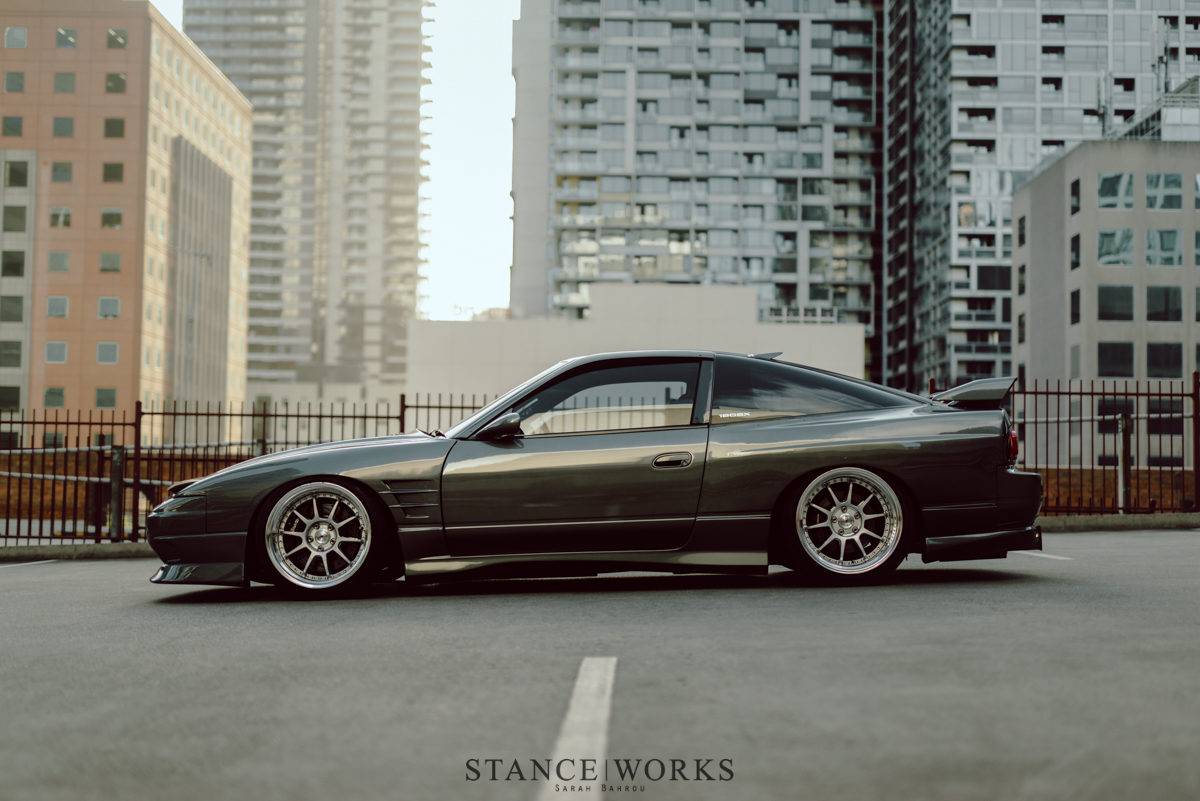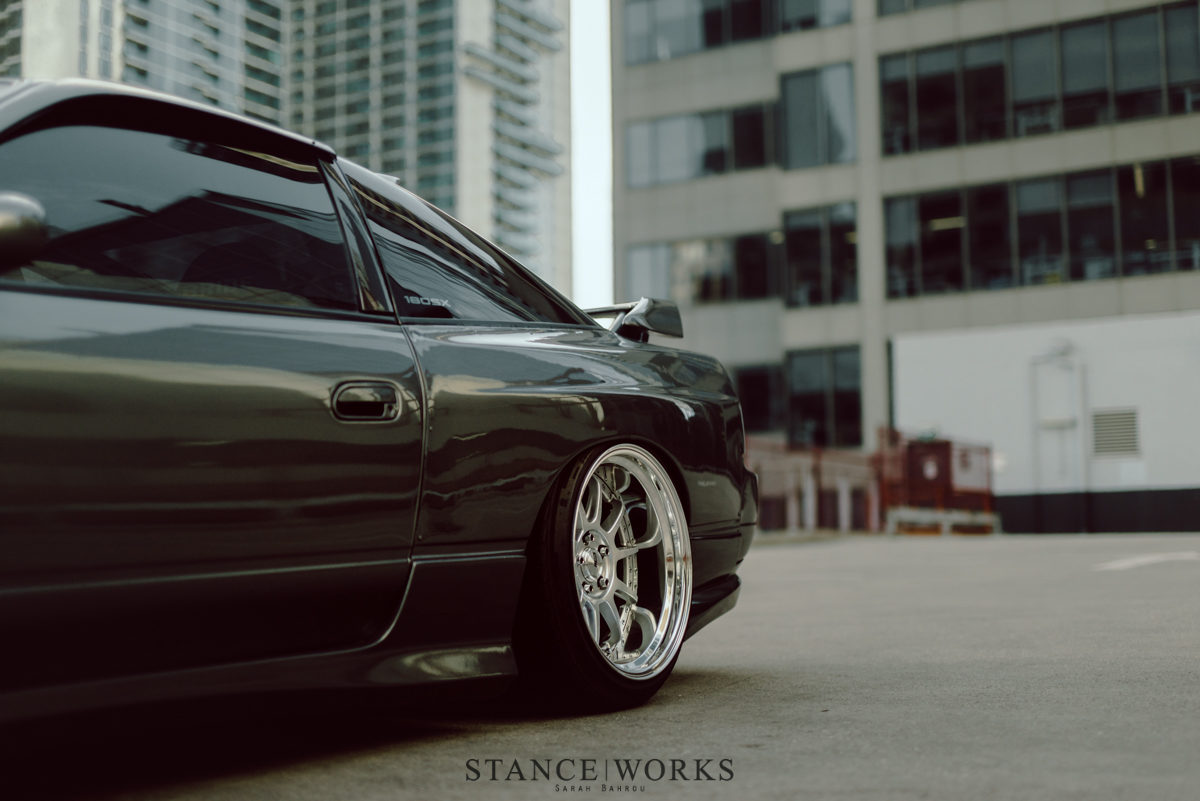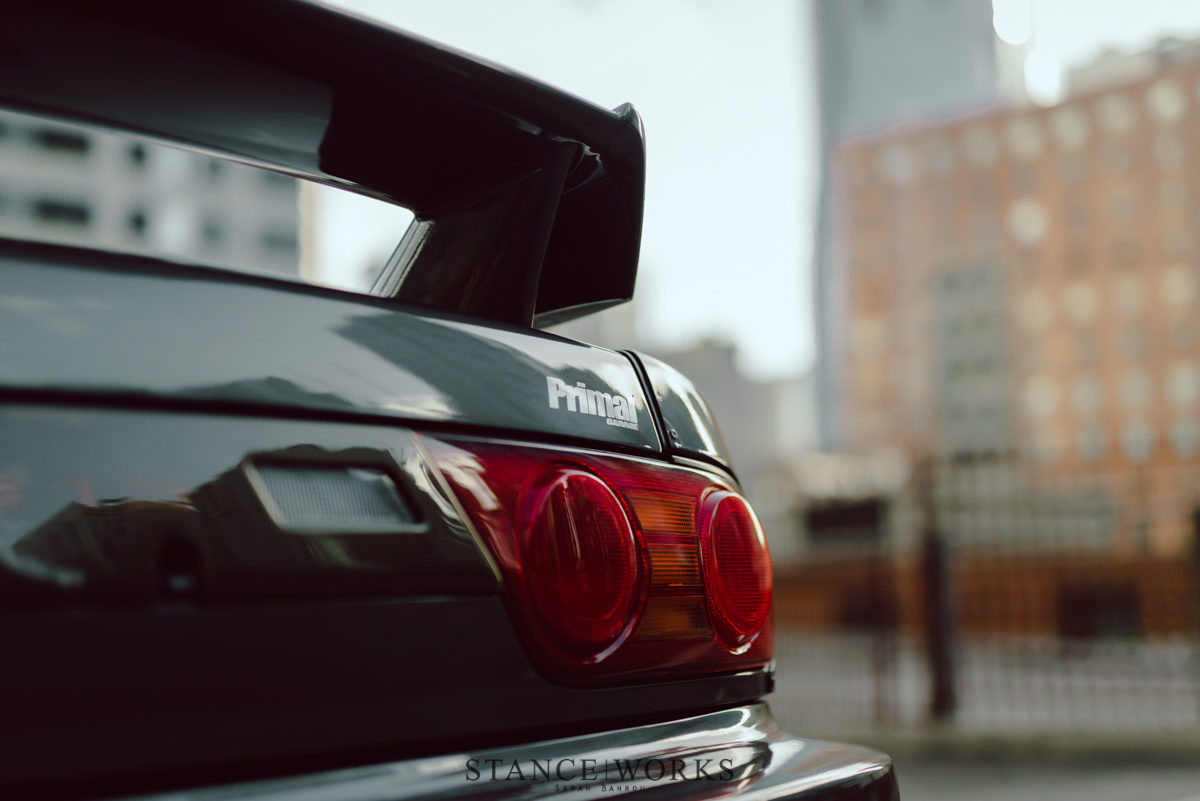 As the owners of Primal Garage, Neil and his brother David are relatively well known in the Victorian drifting community. Their father has roots as a panel beater, meaning the boys both grew up around cars; it was only fitting that they would eventually pursue careers in the industry. Back in 2001, David owned a Mitsubishi Cordia Turbo, which had some modifications to it making for a relatively quick streetcar. Neil, on the other hand, did not, but says this was the tipping point. His desire to own a turbocharged something, with an importance in making it faster than his brother's Cordia Turbo, was at an all time high.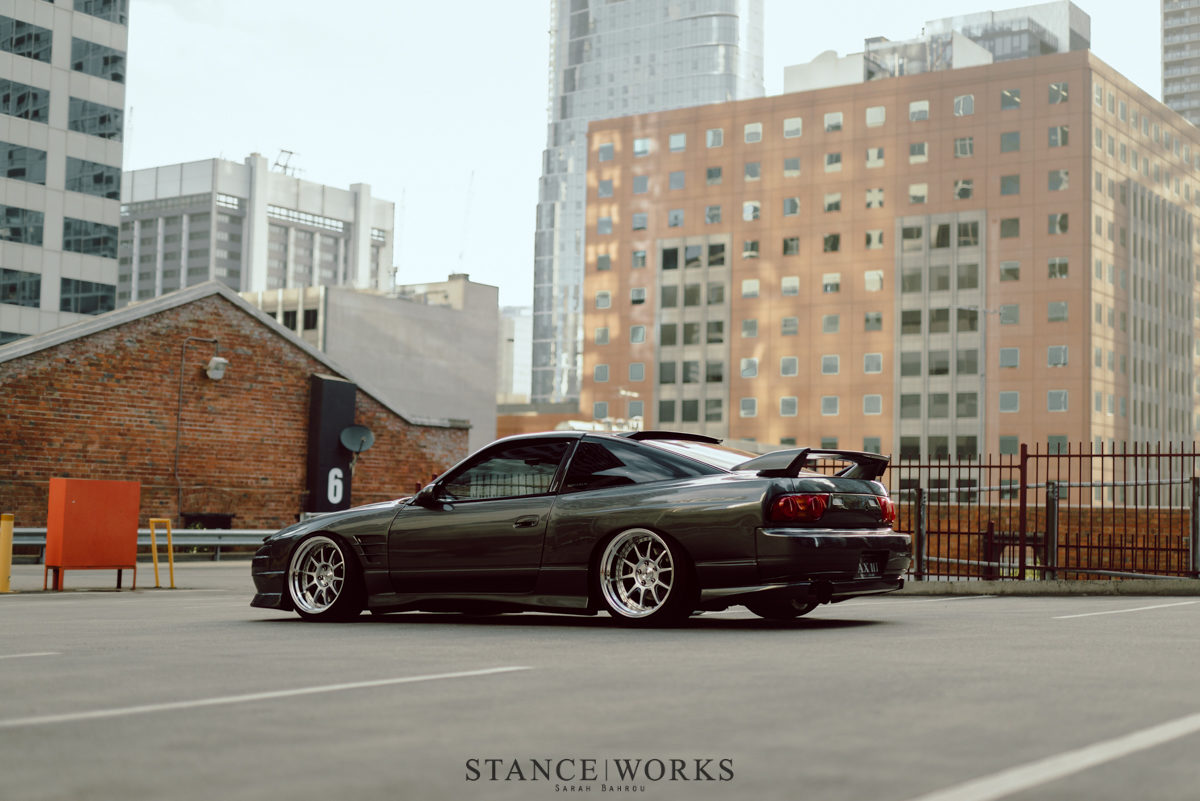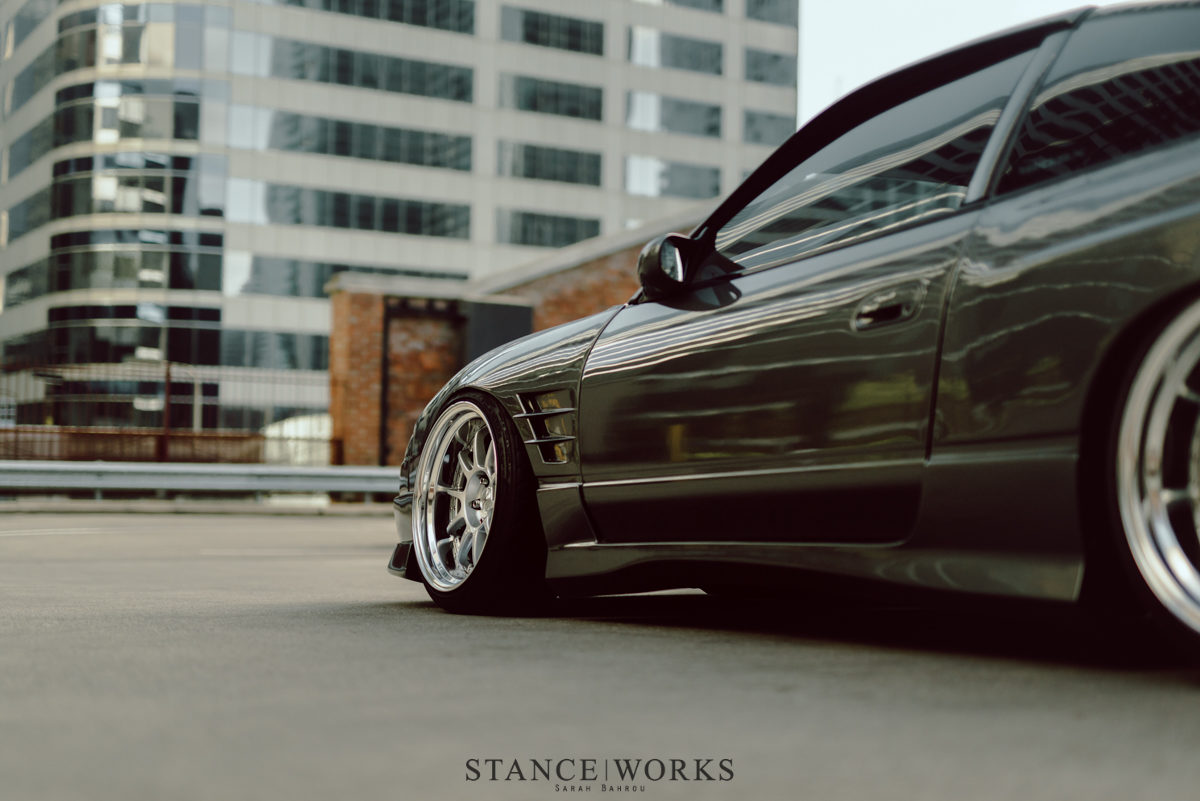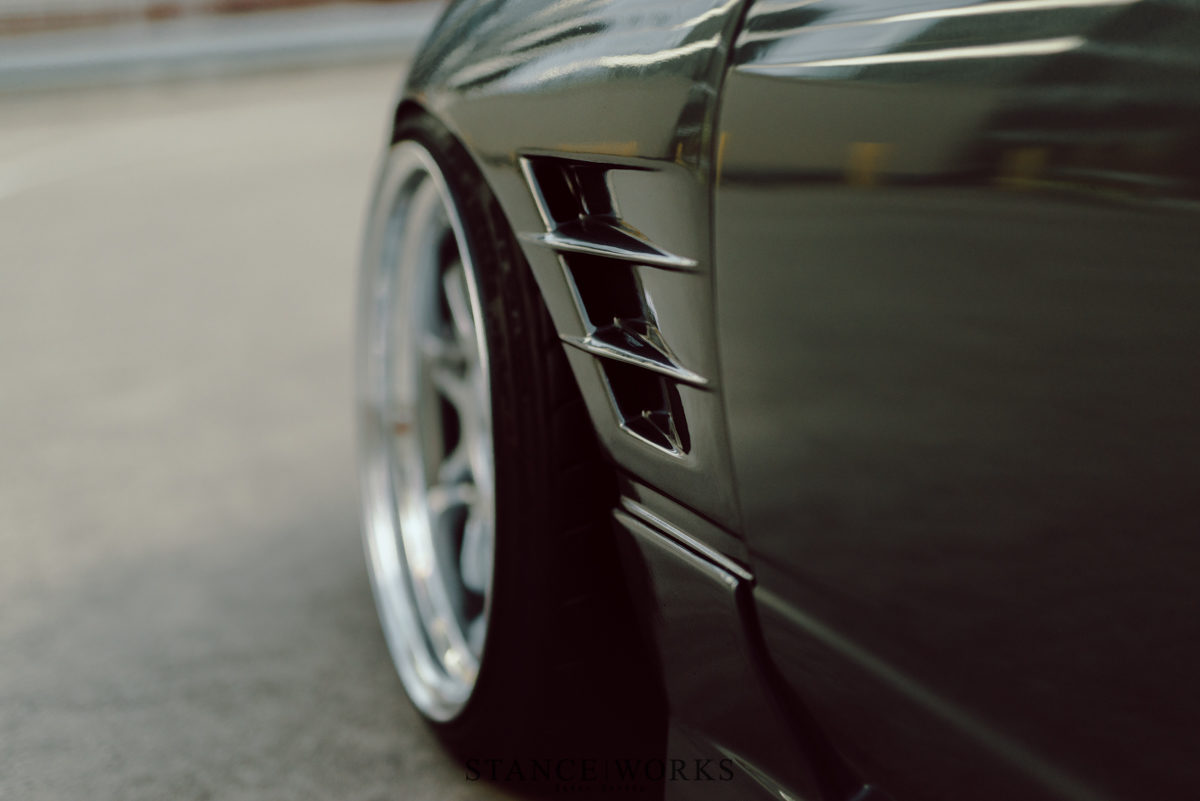 Initially, the hunt for a turbo car led him interstate to a Nissan Silvia which he had agreed to purchase from a car lot. He got the cash together and called the dealer to go pick it up, only to find that the car had been sold the day before. This fueled the search with all avenues leading back to Nissans, from Skylines to Silvias. Eventually, he landed on a black 180sx with a mildly worked CA18, the predecessor to the world-famous SR20 known throughout the Nissan community, and beyond. This car saw many events over a 10 year period, with many fond memories and equally as many problems. "The car was plagued" Neil says, "after owning it for 10 years I crashed it while drifting".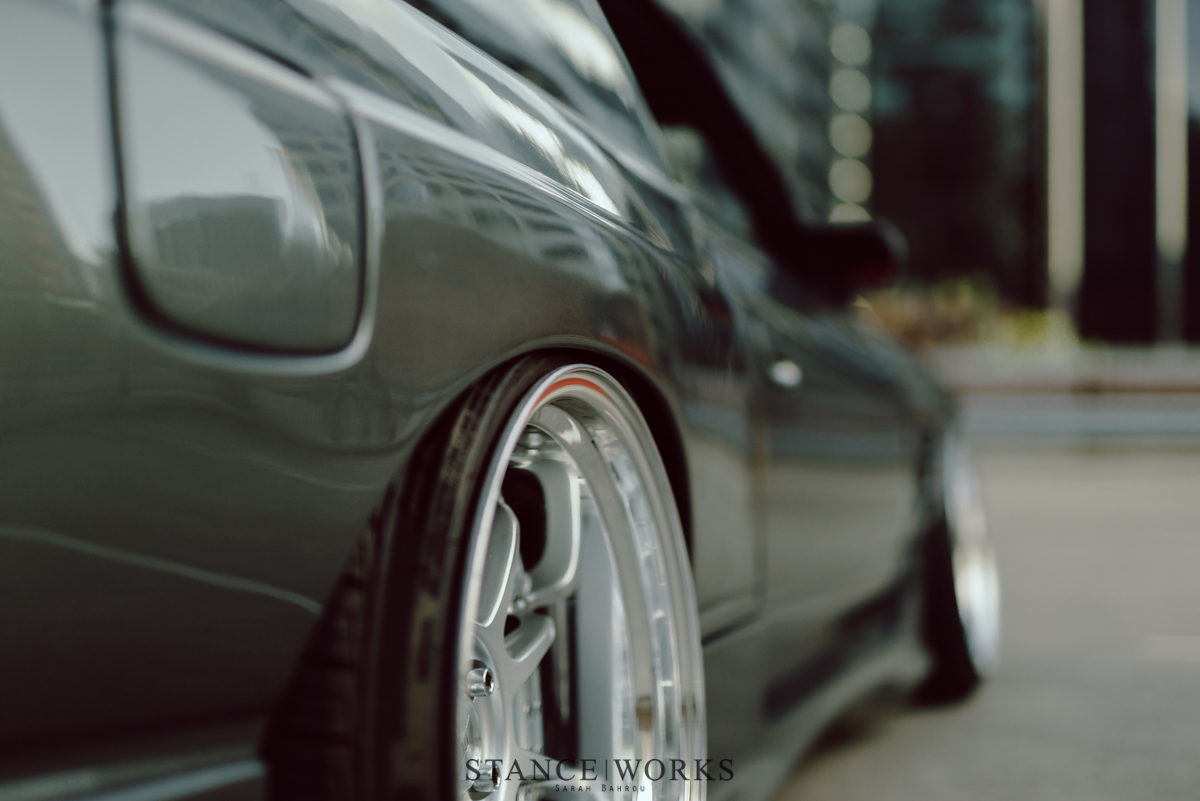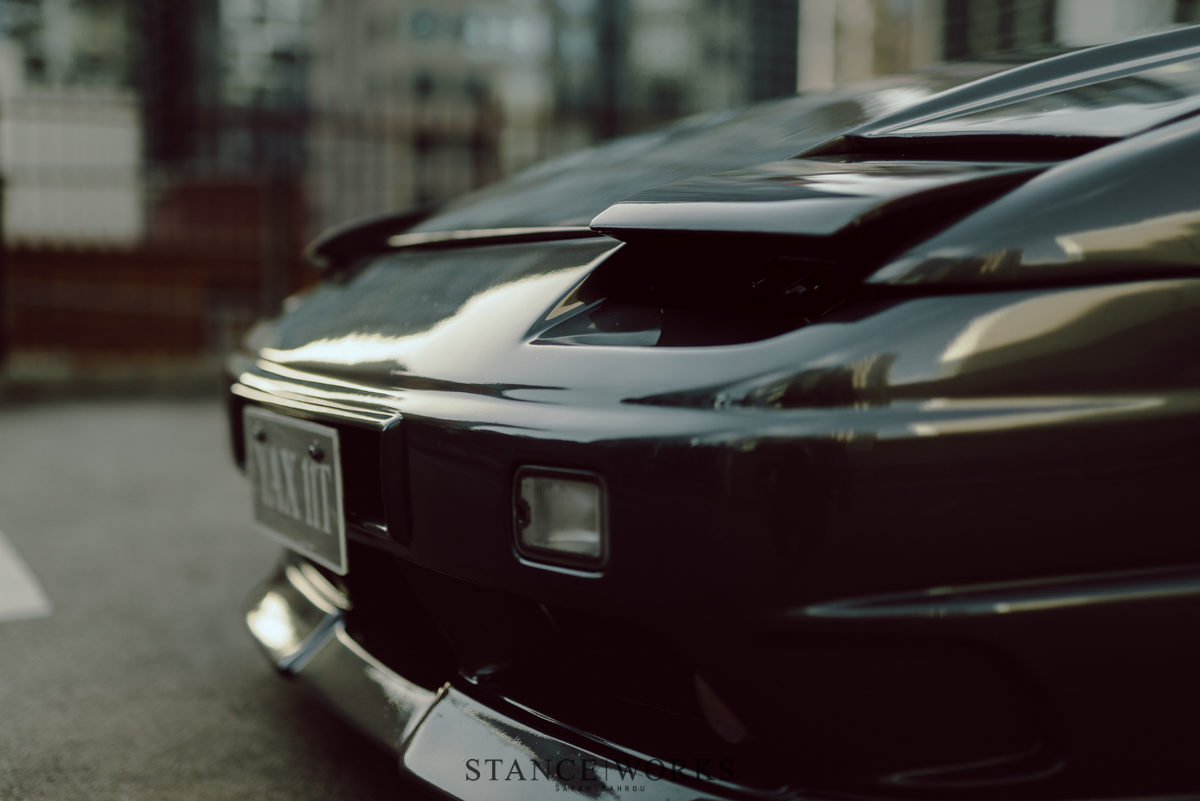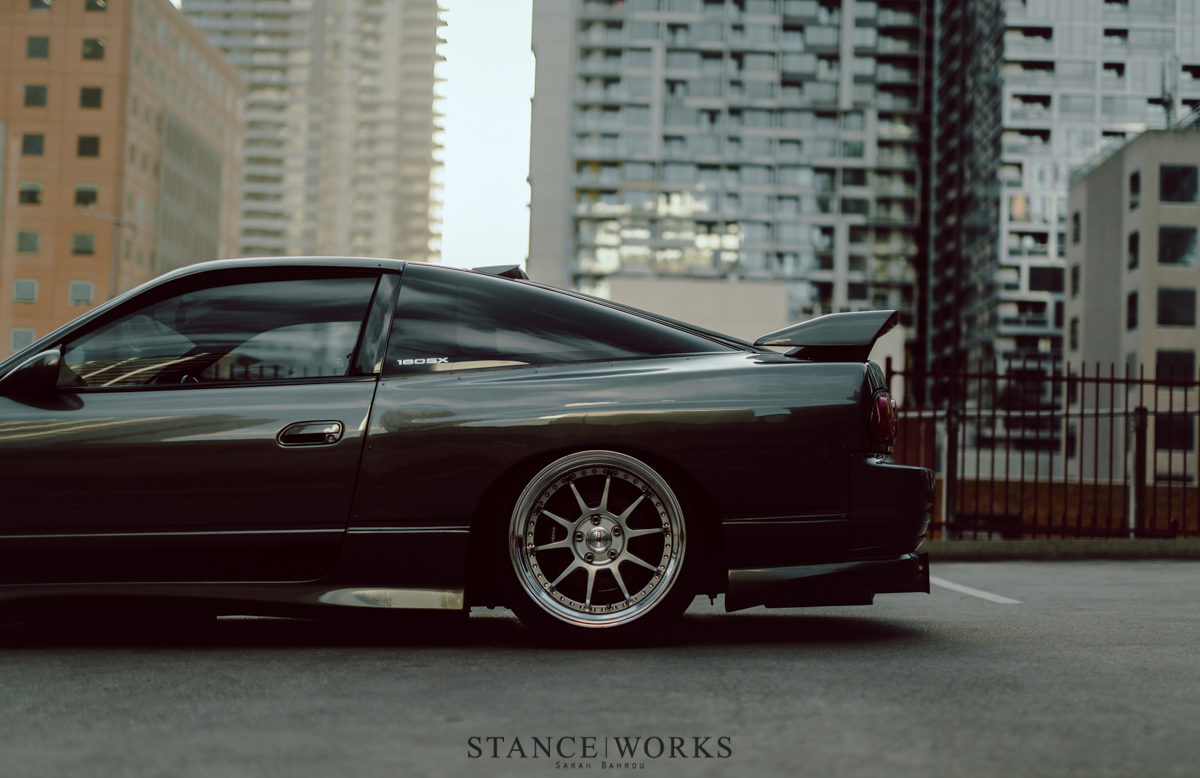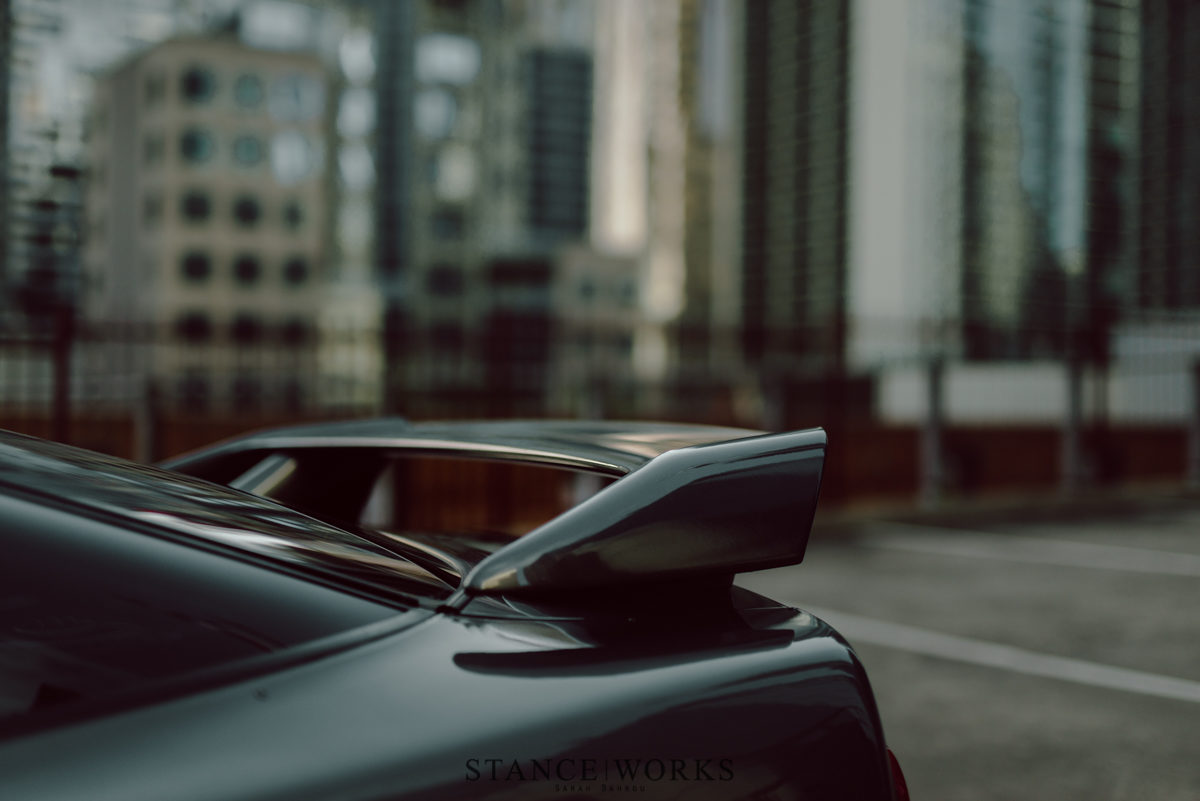 The car sat in the corner of the workshop for about 6 months, one of those ''one day" situations that many of us have experienced in life. The shell was seriously bent, and although most things can be repaired, sometimes it's the motivation that hinders progress. He was talking with a couple of friends one day and they mentioned they had a 180 shell sitting in their shed "waiting for a rainy day". It was literally a shell, no running gear to roll on, missing most panels and a bare engine bay. With an offer he couldn't refuse, Neil wasted no time getting the suspension components together to be able to roll the car out of his good friends "rainy day" shed and into his life. The motivation had returned.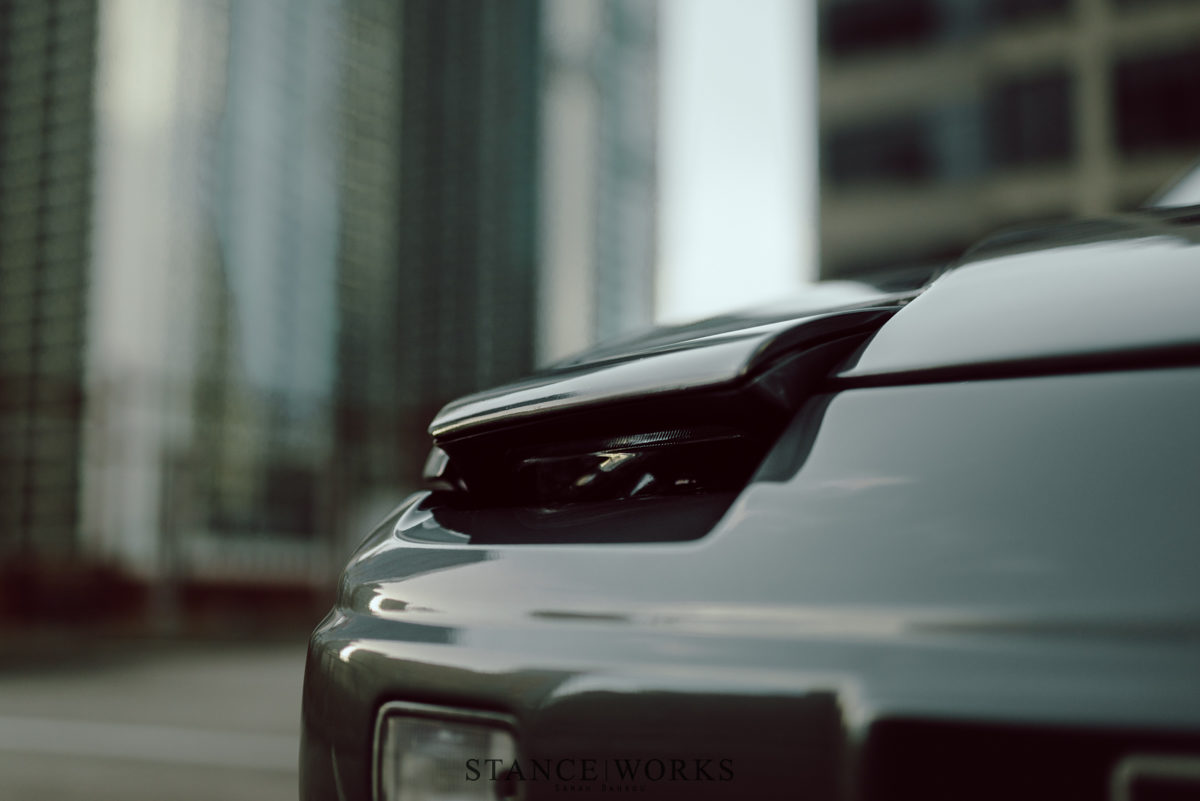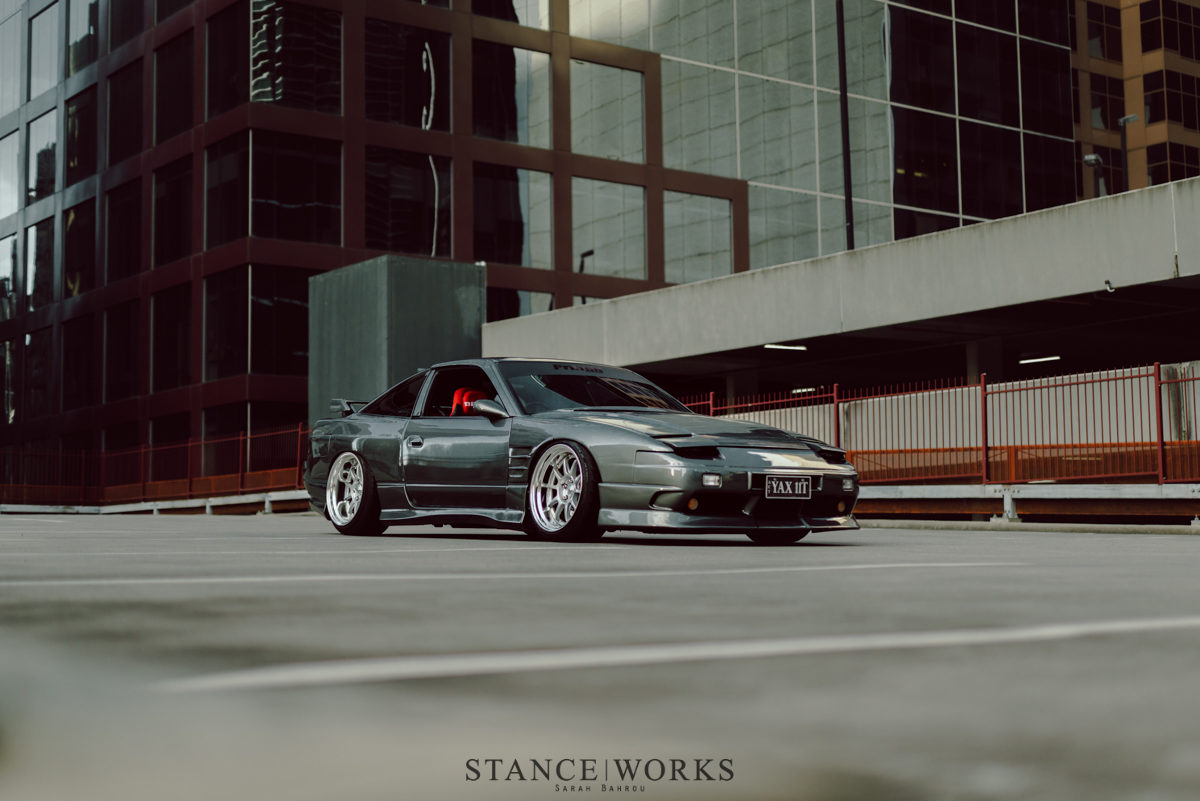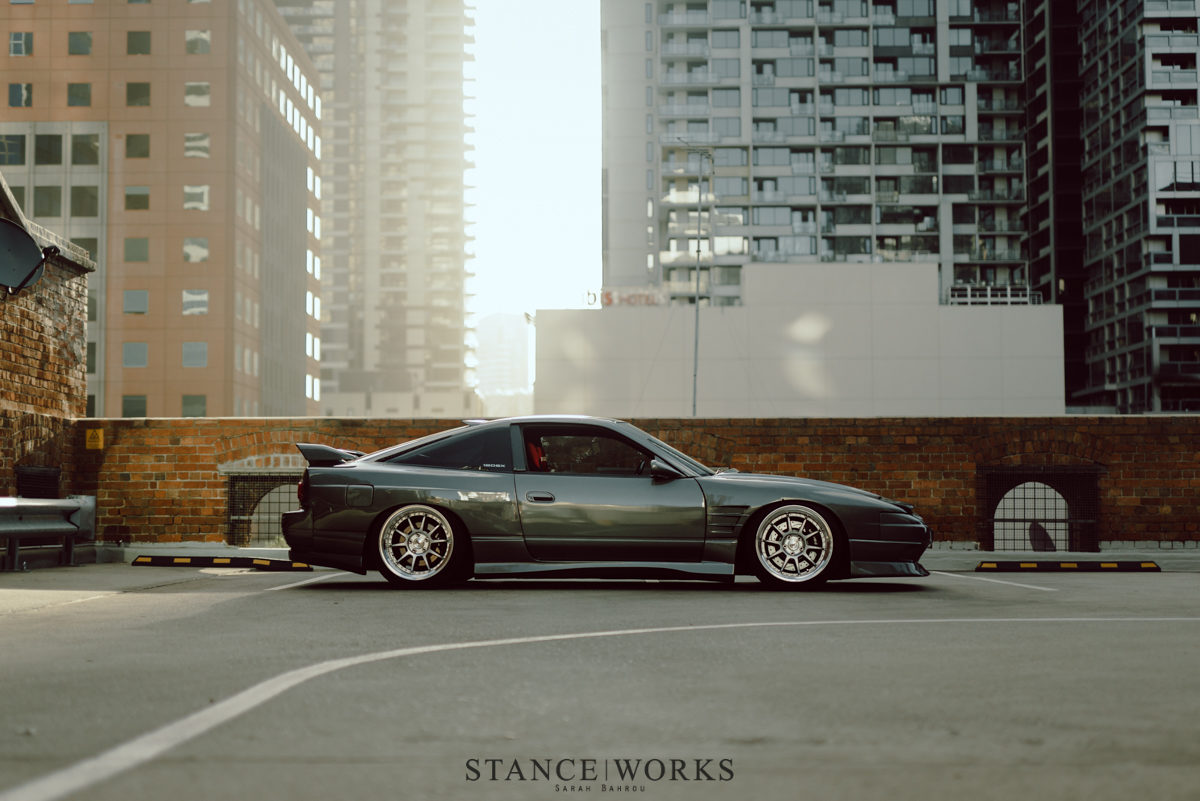 He had a clear goal in mind: for that period of time he hadn't had a car, and he and some friends were planning on doing a road trip around Tasmania (the little triangle on the bottom of the map of Australia for our international viewers). He had nothing to drive and so "it made sense to build this car". As soon as the shell rolled into the shop, a widebody kit was ordered from Japan, with the missing panels being sourced locally and as much as possible being salvaged from the original car. It went from shell to a running, widebody painted car in four weeks.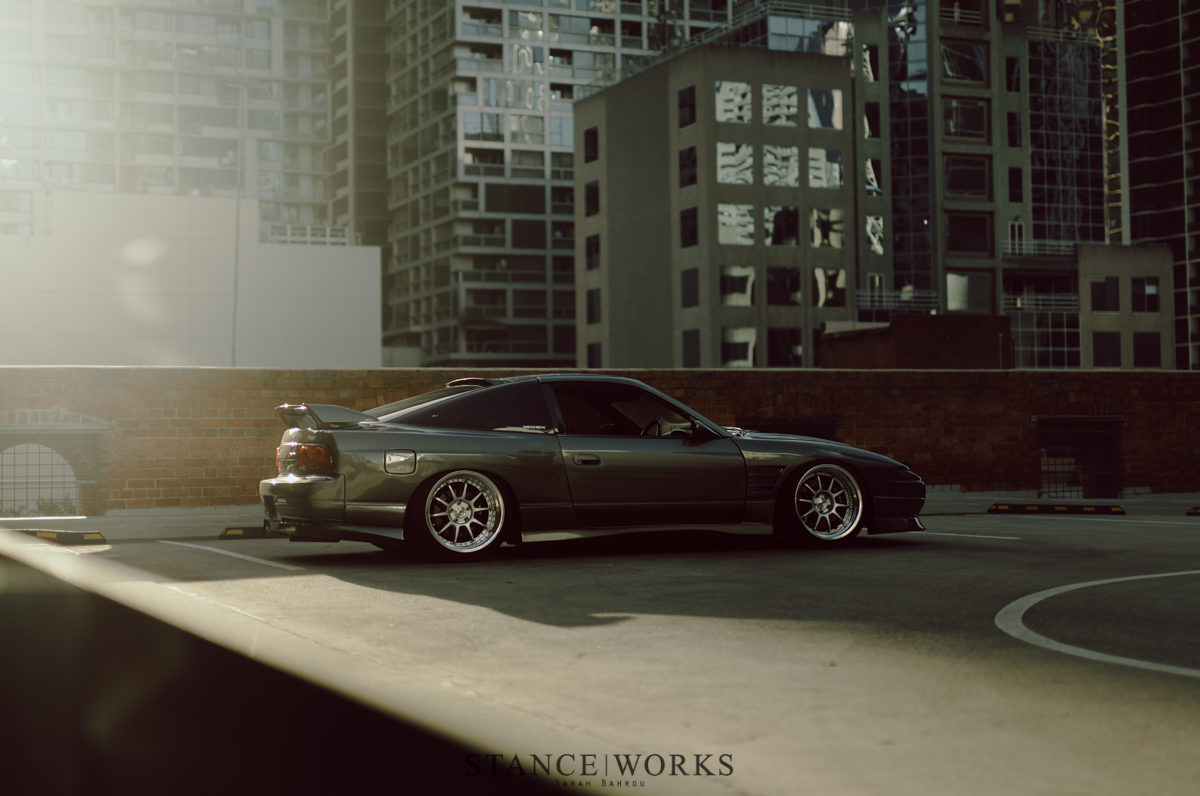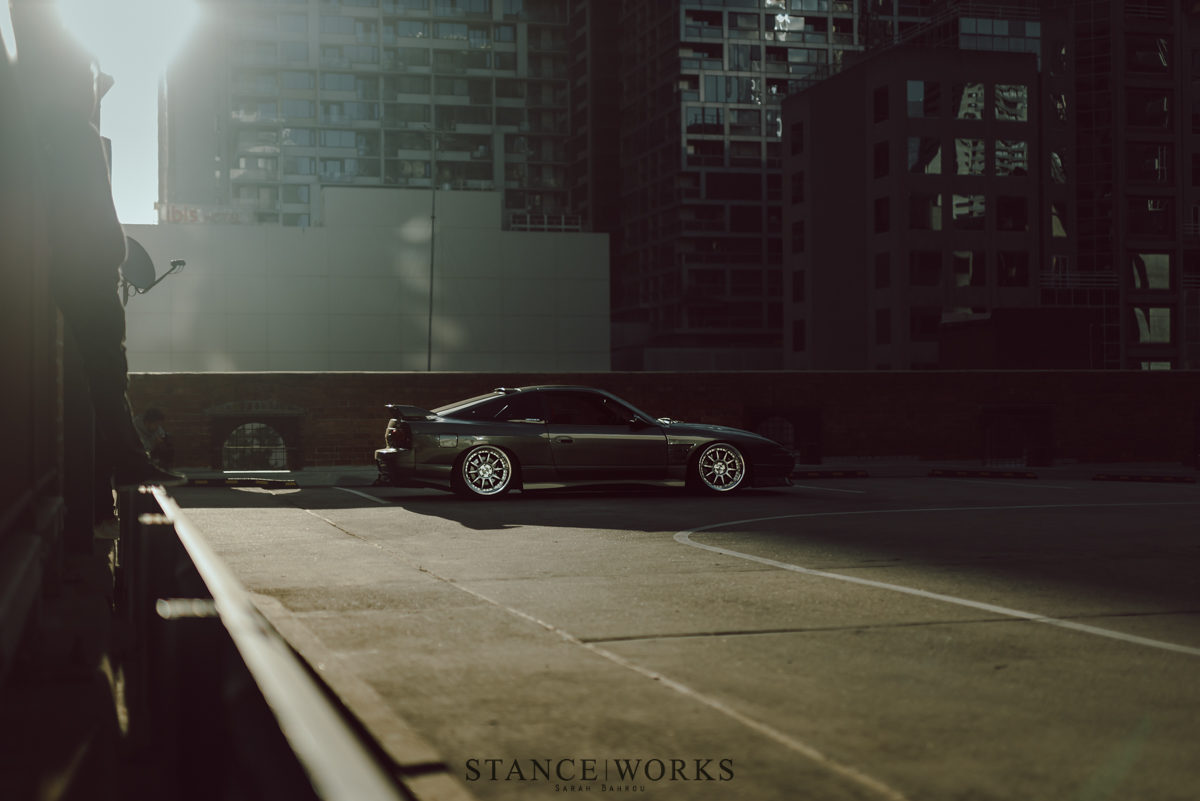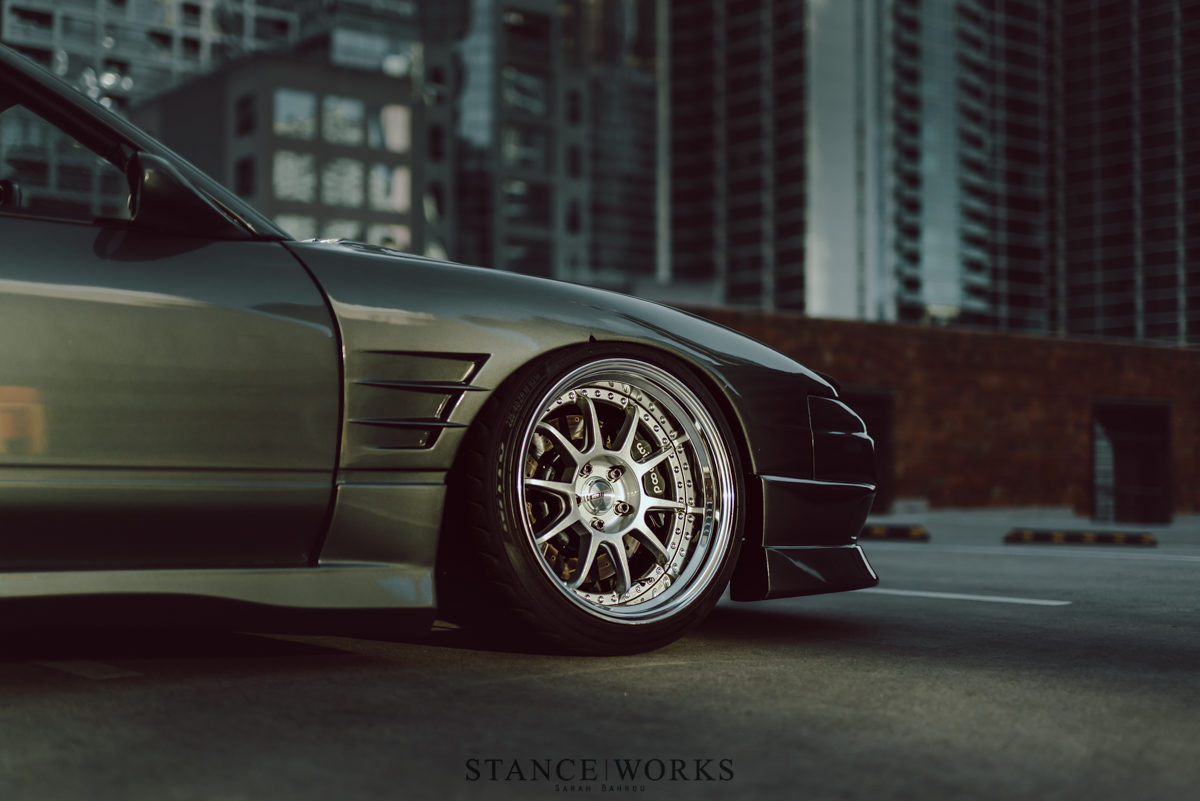 That was eight years ago, and as time has progressed, so has the car. Initially, it ran for around 3 years before blowing a head gasket while drifting. More reliable power was needed, so an SR20DET was sourced. Neil always dreamt of having a high mount TD06, but along with this the decision was made to rebuild the SR20 with a fully forged bottom end. It was a slow process, changing careers and piecing together the parts was done over a period of time, and once collected, Neil pieced everything together himself.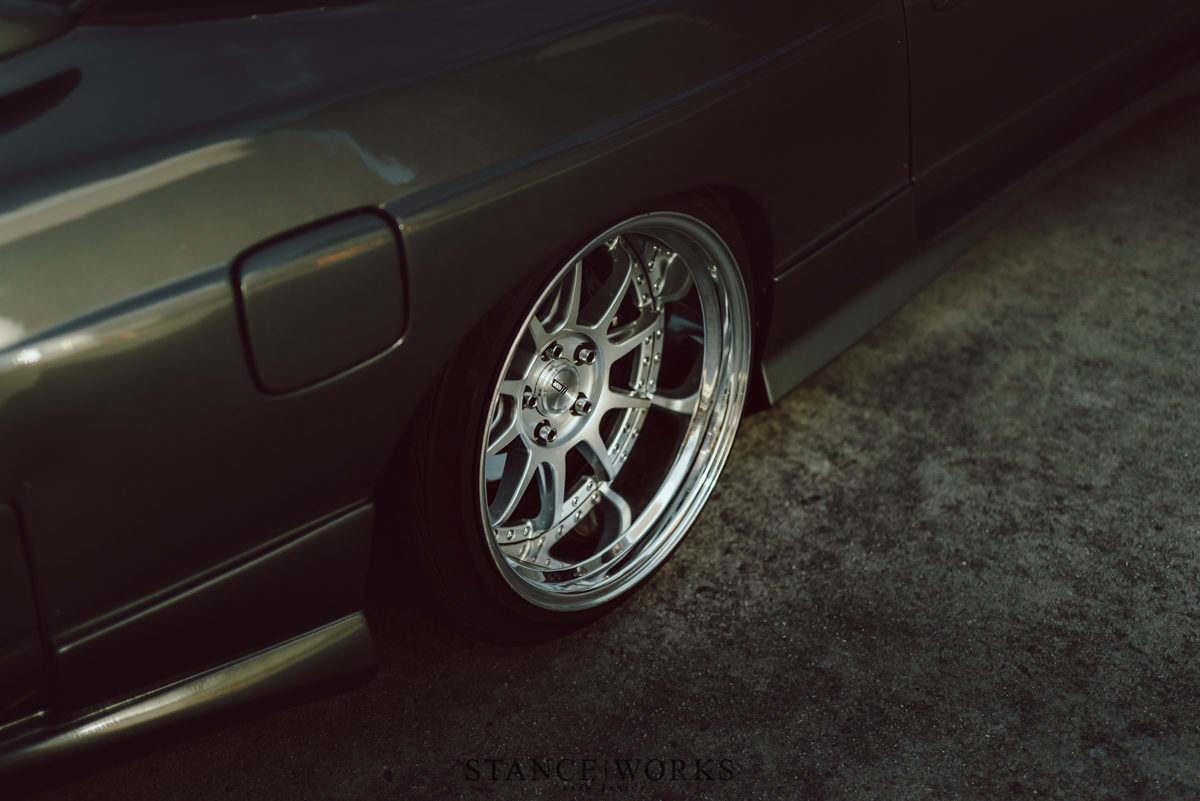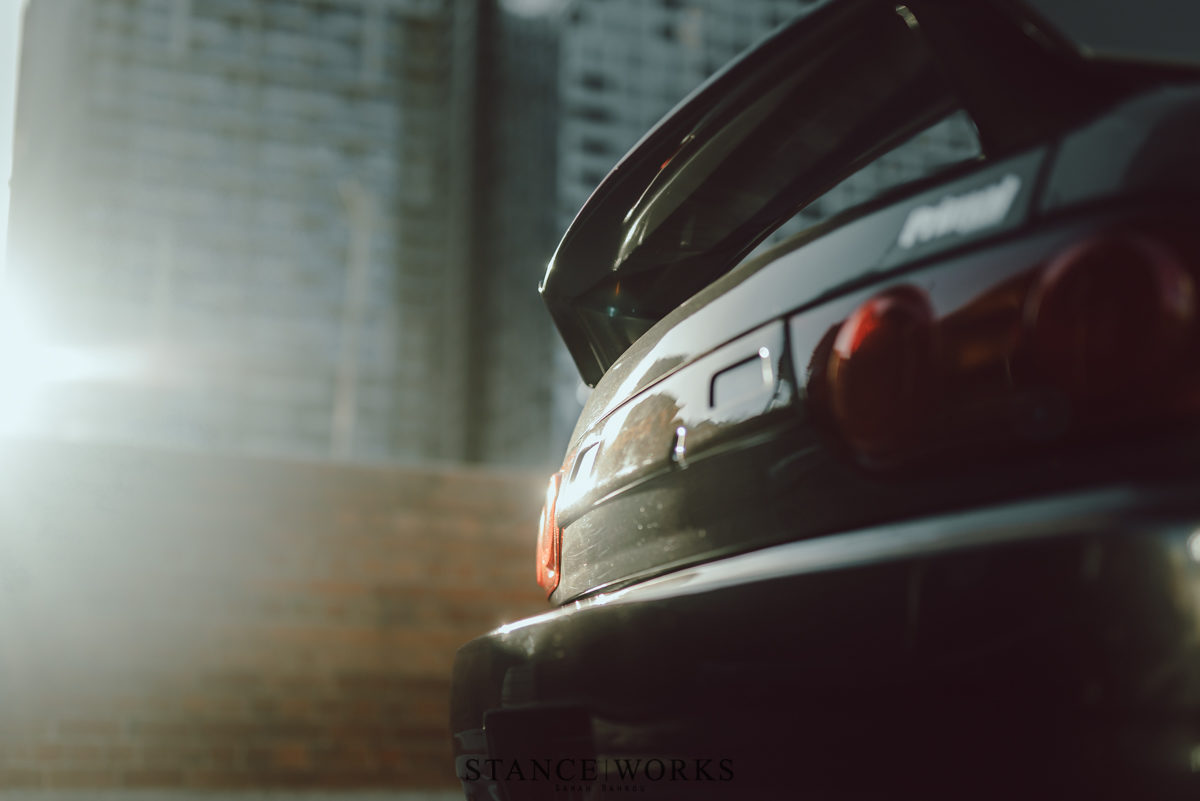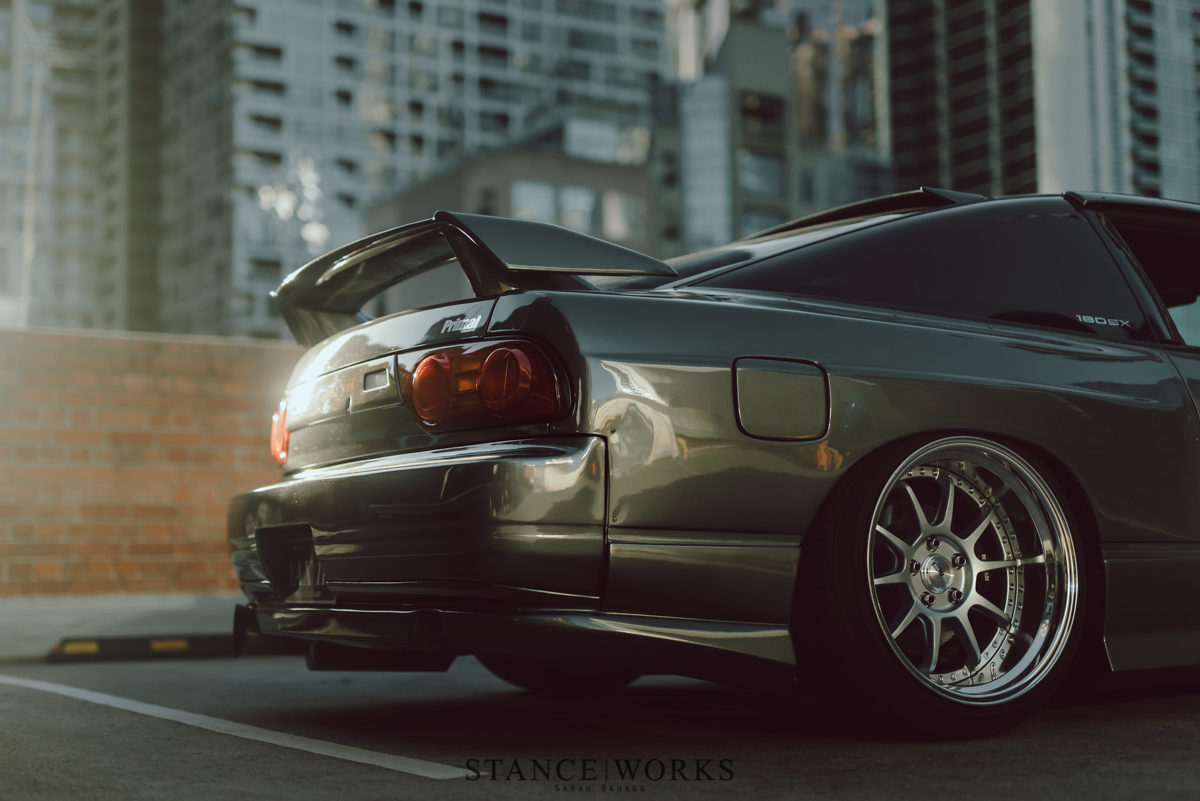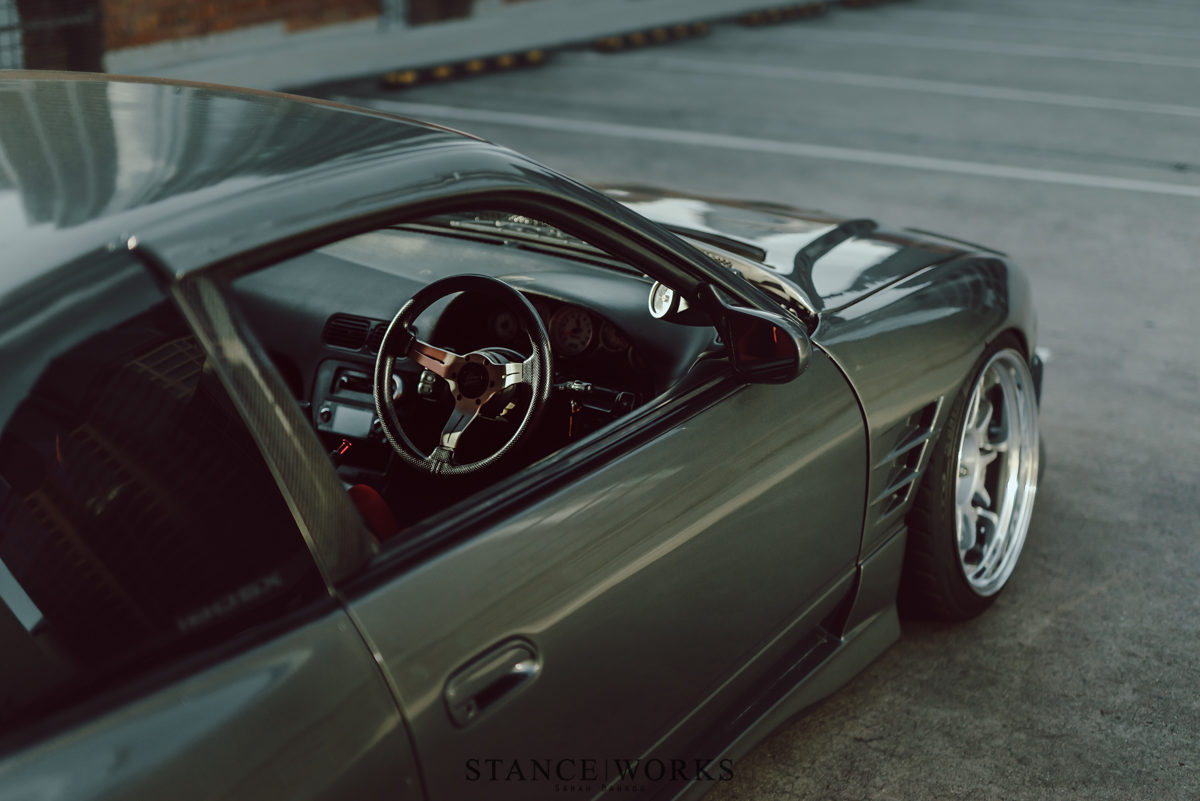 David spent majority of the time doing the fabrication work, from the sheet metal in the engine bay, to the intercooler, oil cooler and exhaust system, He spent many hours with the TIG in hand. One of the parameters of the car has always been functionality, as they love drifting. The brothers are meticulous when it comes to their workmanship and although things have changed since the initial build eight years ago, most would never have noticed.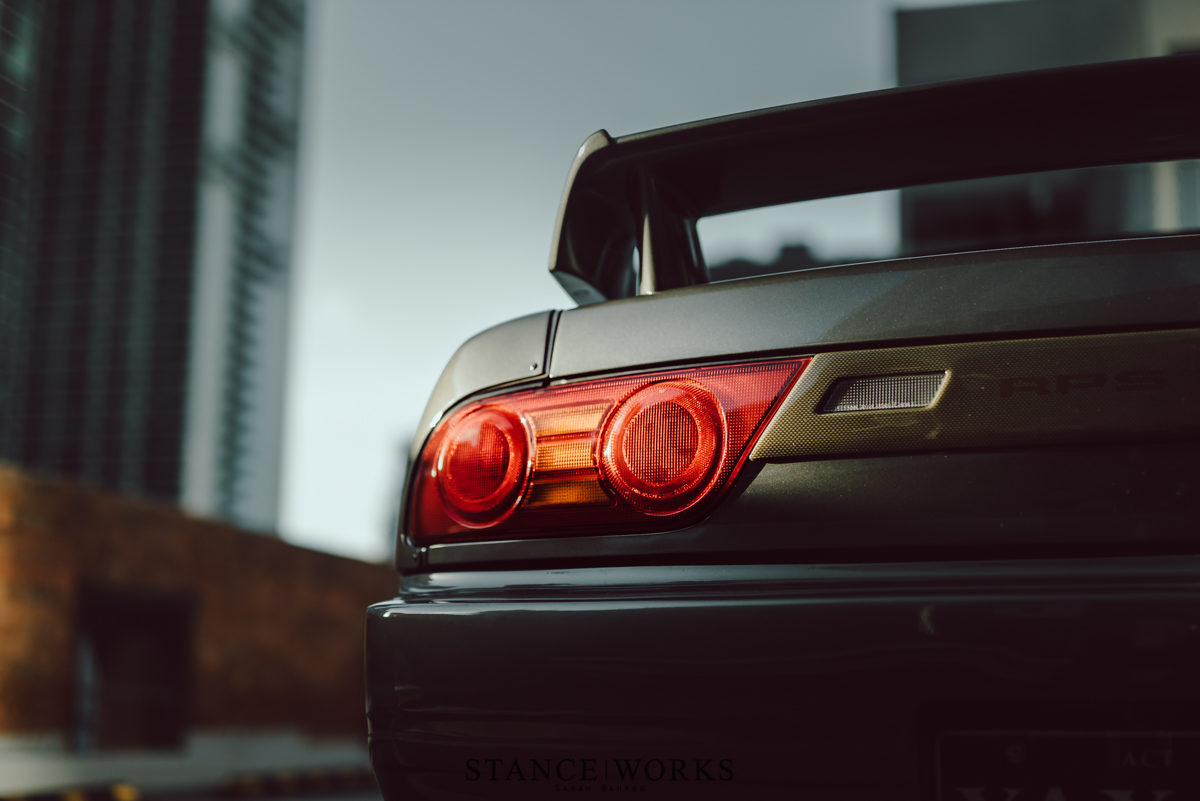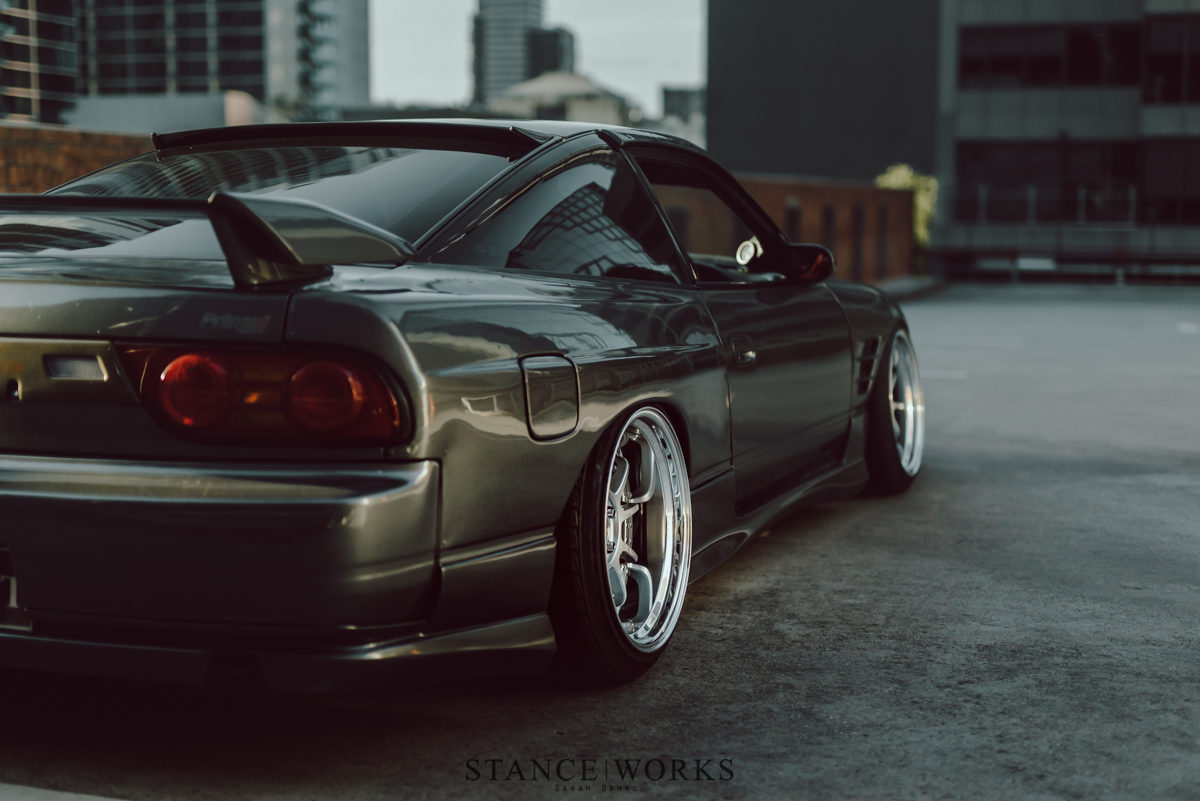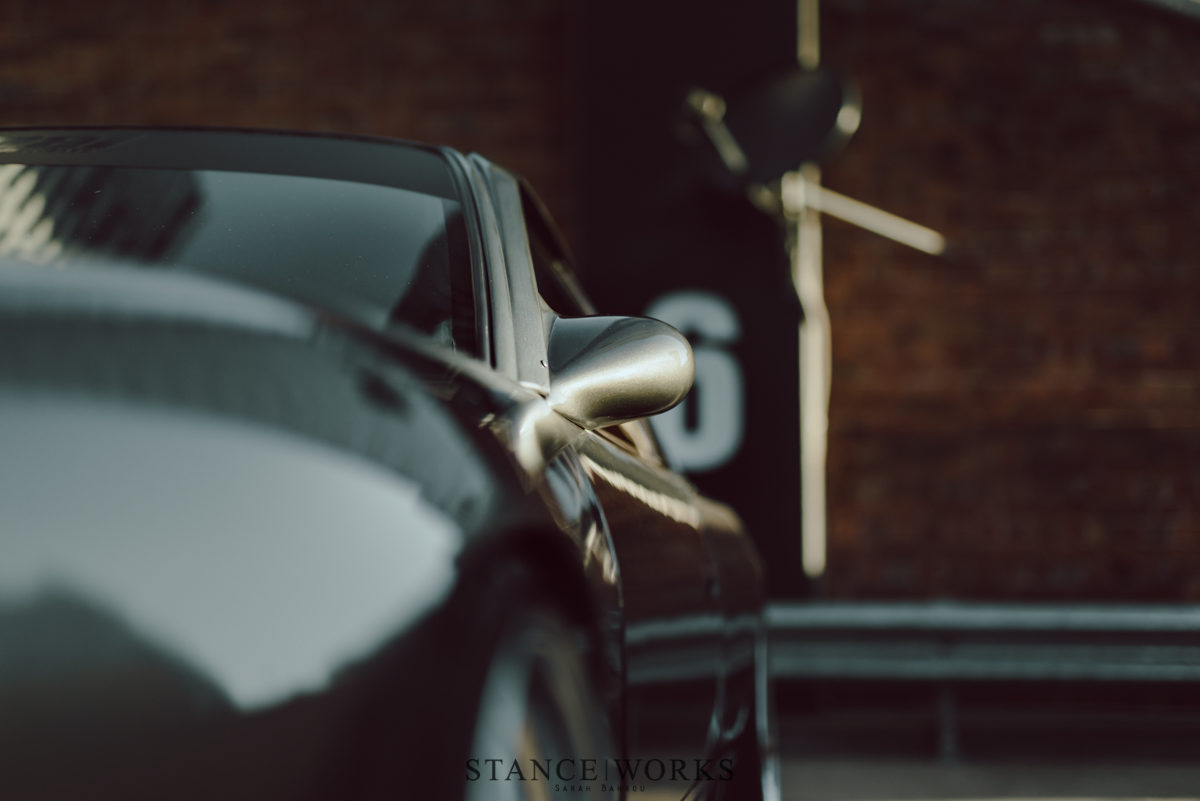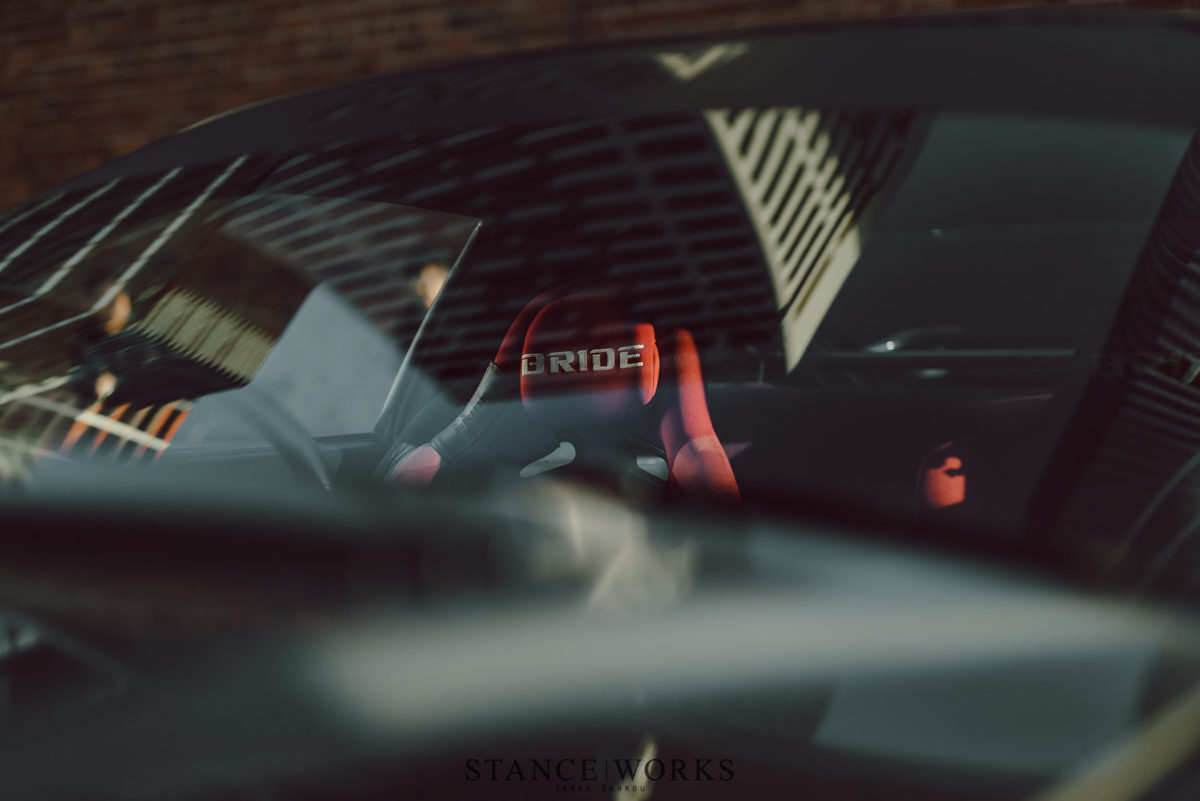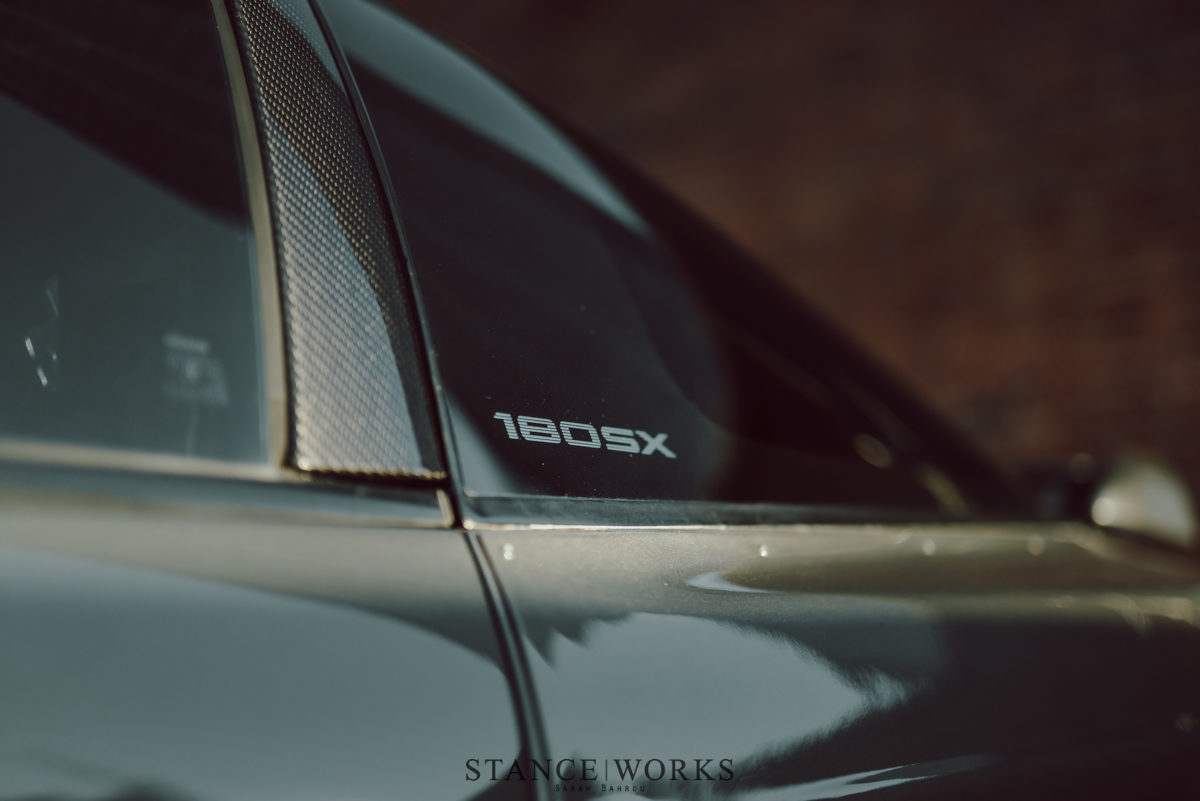 The interior was completely retrimmed in suede to match the Bride seats, and the centerpiece of the interior would have to be the custom gauge set up made by Neil. "We were invited to the Black Label Invitational and I decided to give the car a fresh look". A Hotroad body kit was acquired to compliment the G-corporation fenders and the car was resprayed along with the engine bay.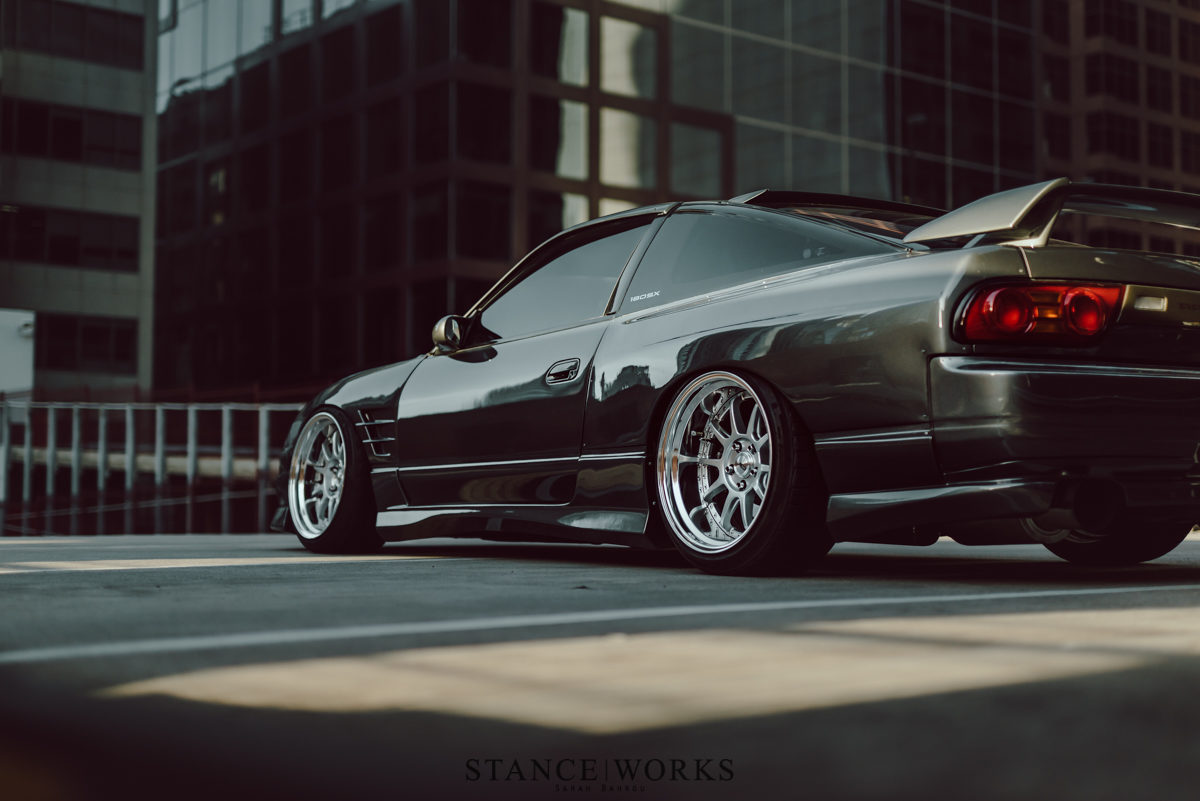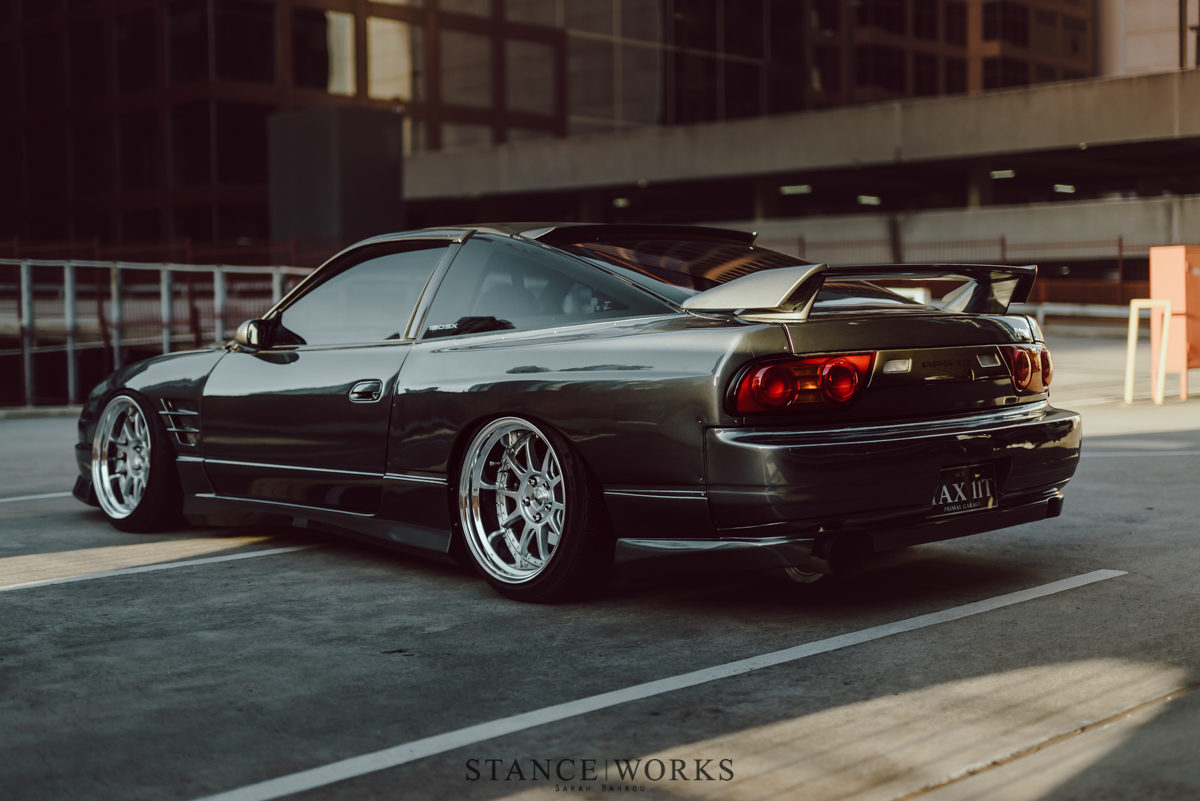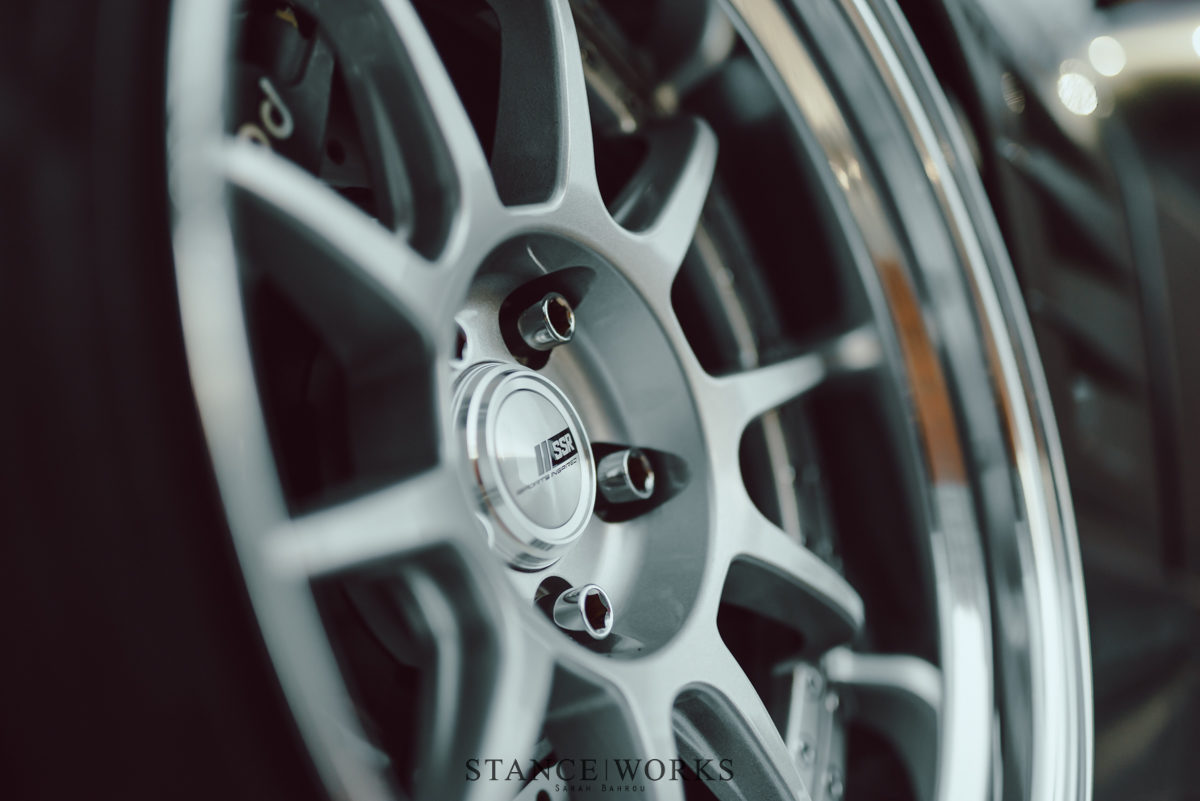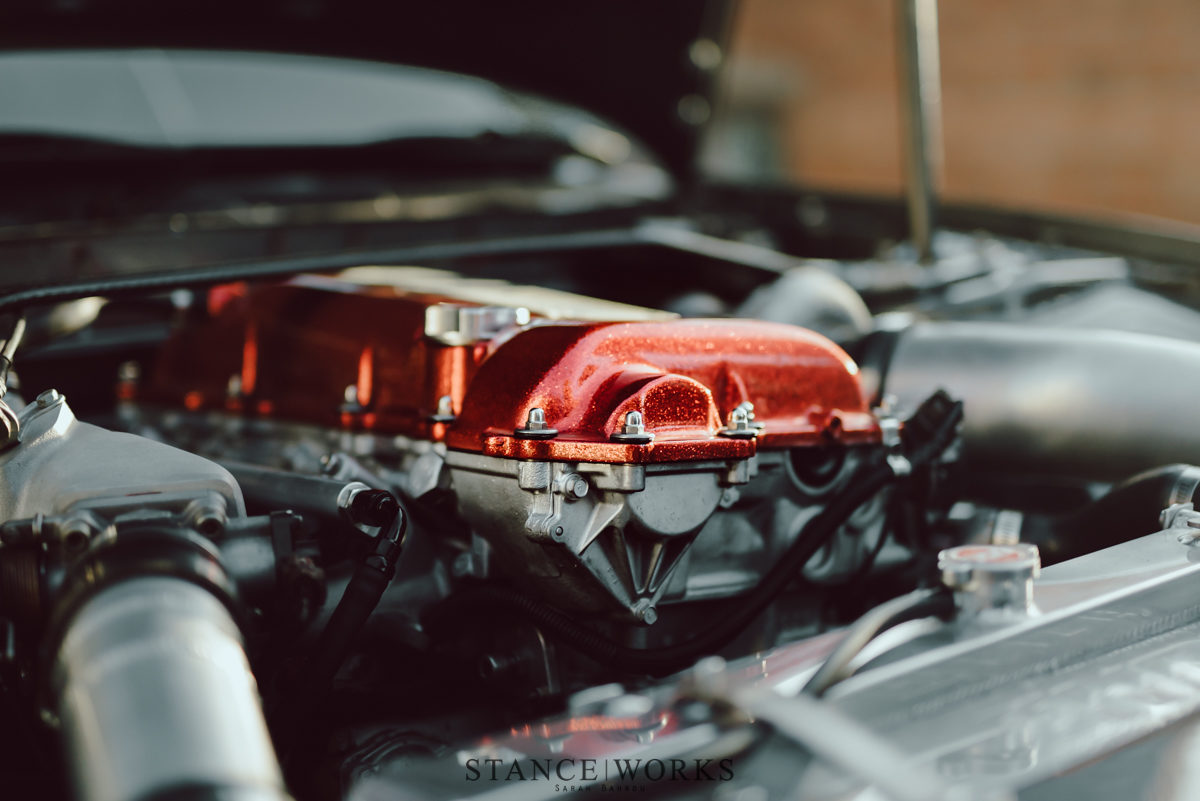 Most functional drift cars tend to lack in one area or another. Some people go for the function over form mentality, where the cars look like beaters with mismatched panels, soft yet high ride heights and 100% of the focus is on the power train and handling. Then there's the guys who opt for form first, with super low ride heights, tight fitment and the overall aesthetic that is popular in Japanese drift culture. The Primal Garage 180 has the perfect recipe of all those ingredients, and you would be hard pressed to argue that it is lacking in any area.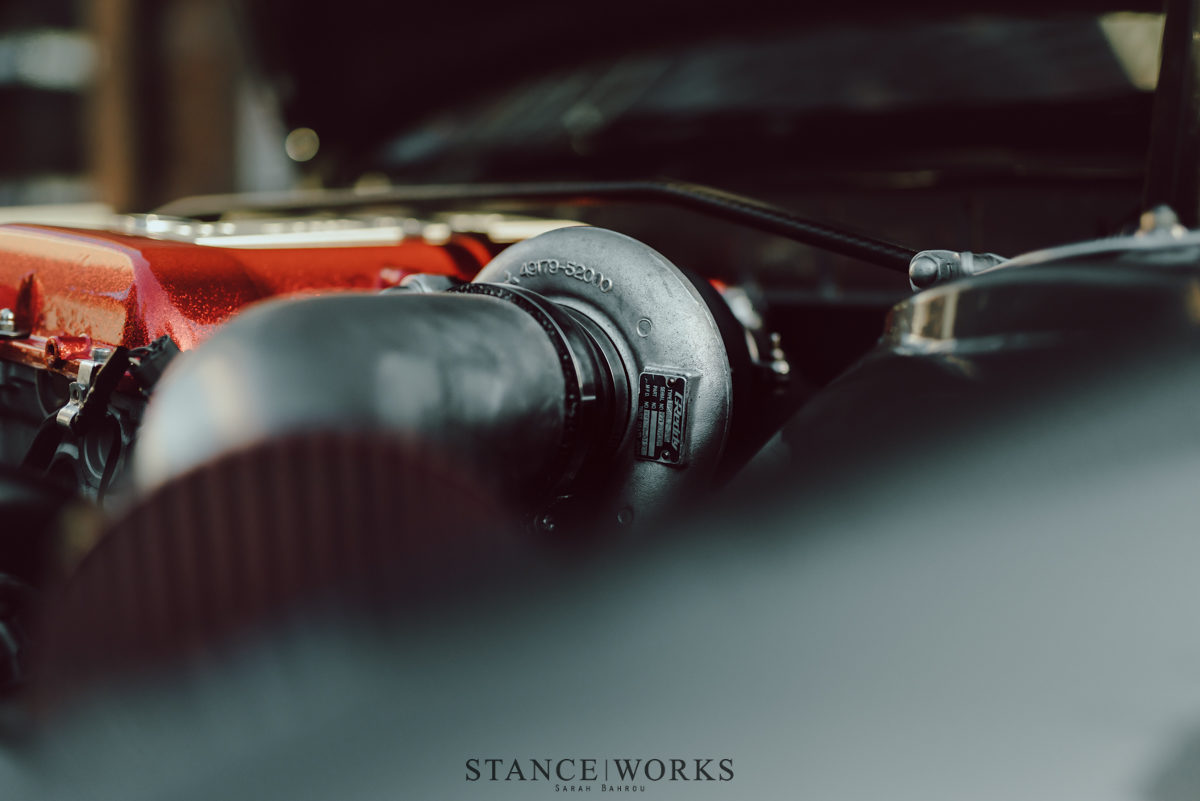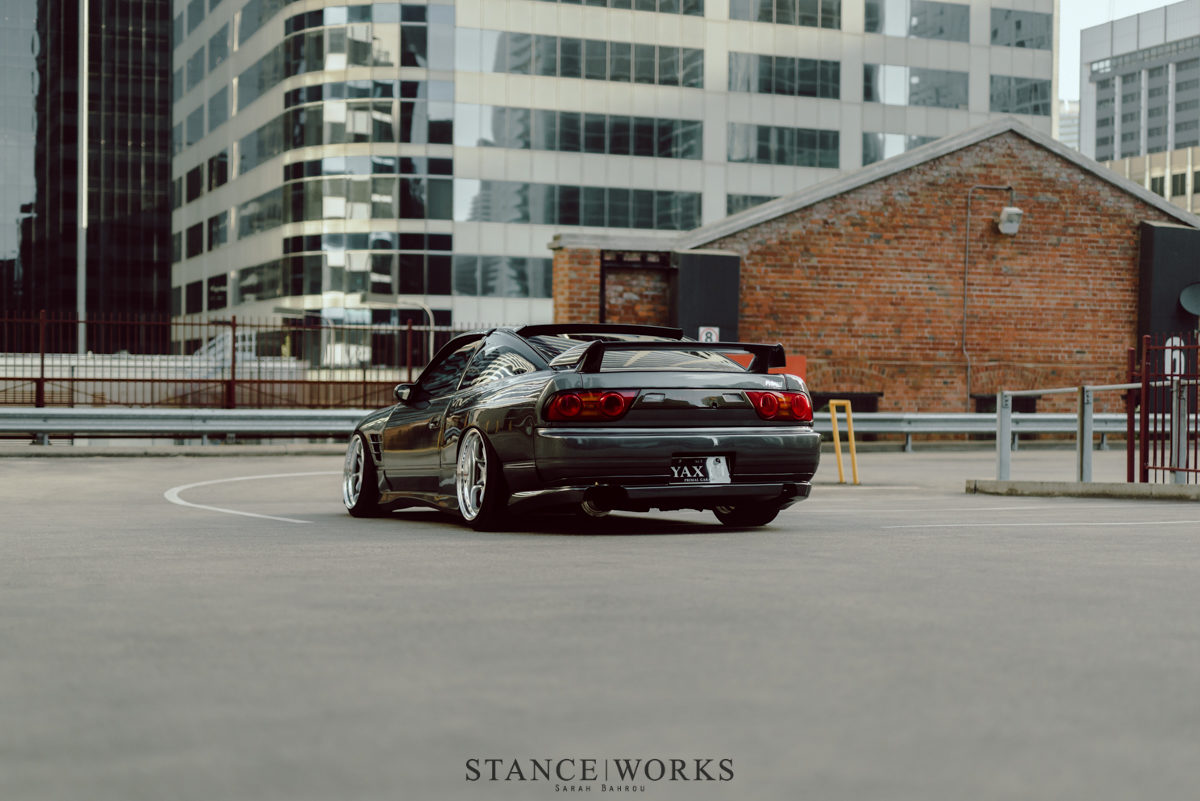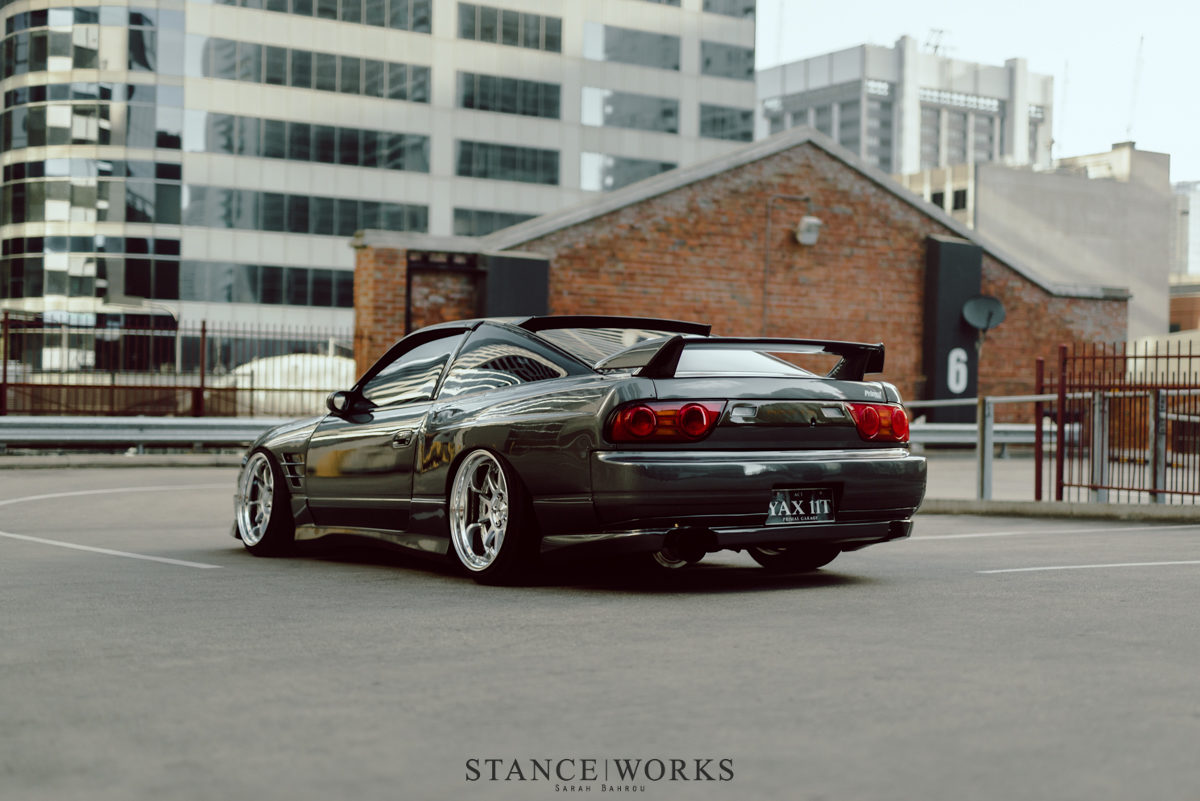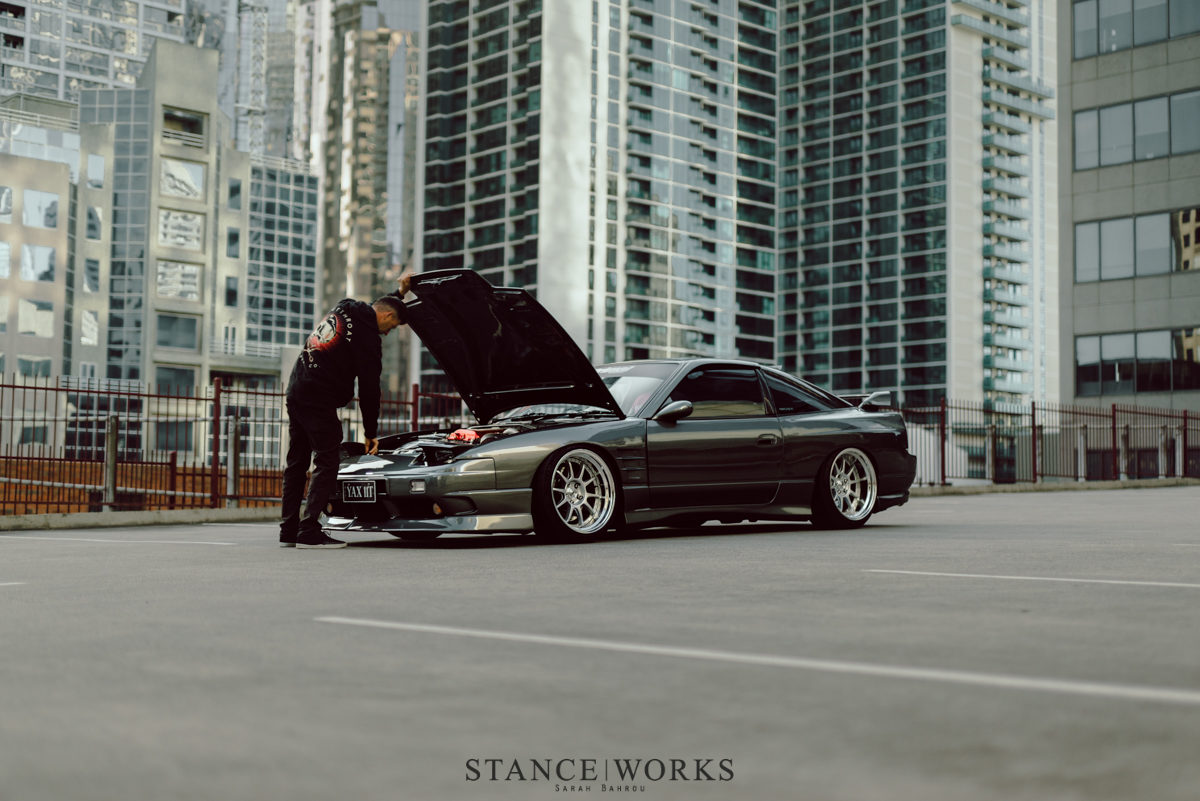 As a well built car should be, the brothers haven't left any aspect of the car lacking in detail, and just as they have built this car, we are excited to see what else the put together in the future.