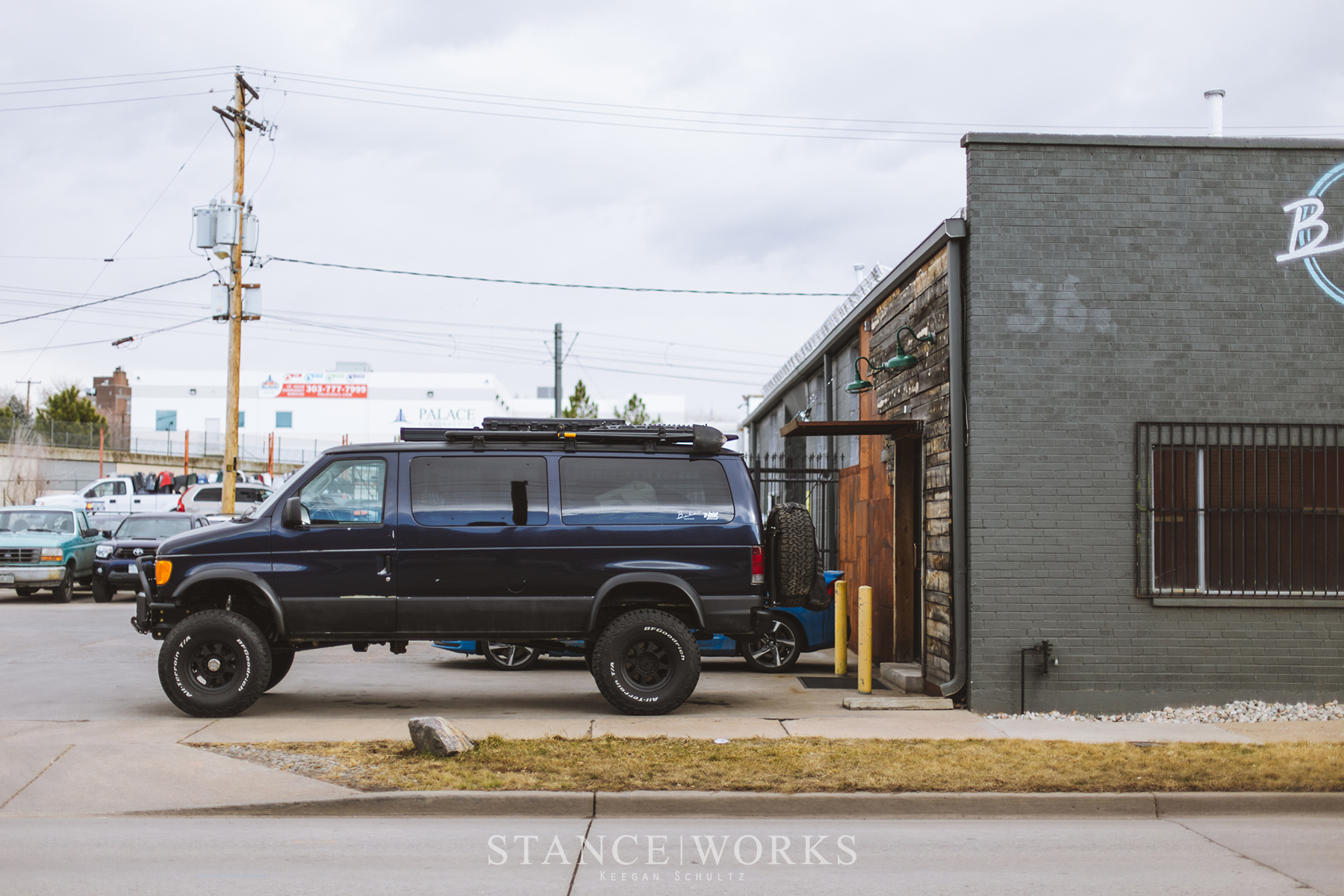 Baker Garage – Denver's Bastion of Automotive Enthusiasm
A little bit of everything. Sure, it's a vague sentiment, but its rather fitting after even just a brief look around Baker Garage in Denver, Colorado. From classic BMWs resting firmly on the shop floor, to enormous Ford vans towering above everything but the lift posts, there's a little bit of everything hiding behind the shop doors. From alignments and service work to one-off builds found nowhere else, once more Baker plays host to a little bit of everything. Even one owner's passion for the cars he breathes new life into, and the team he's worked diligently to assemble? You guessed it. The talent behind the Baker name fits the bill too. With the ability to do it all and the desire to turn away none, Baker Garage stands as a special monument -- a bastion, if you will -- to the enthusiast community of Denver, Colorado.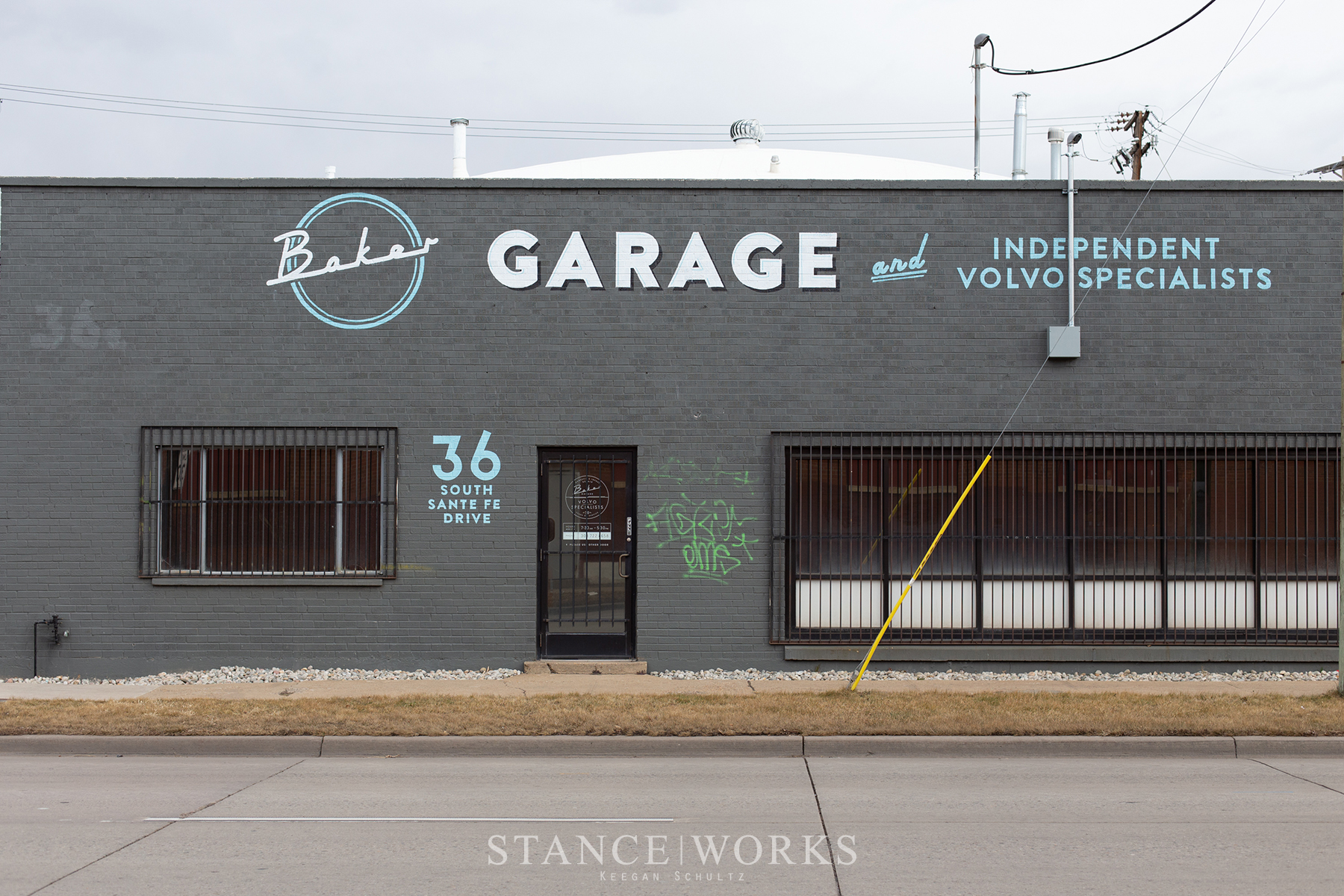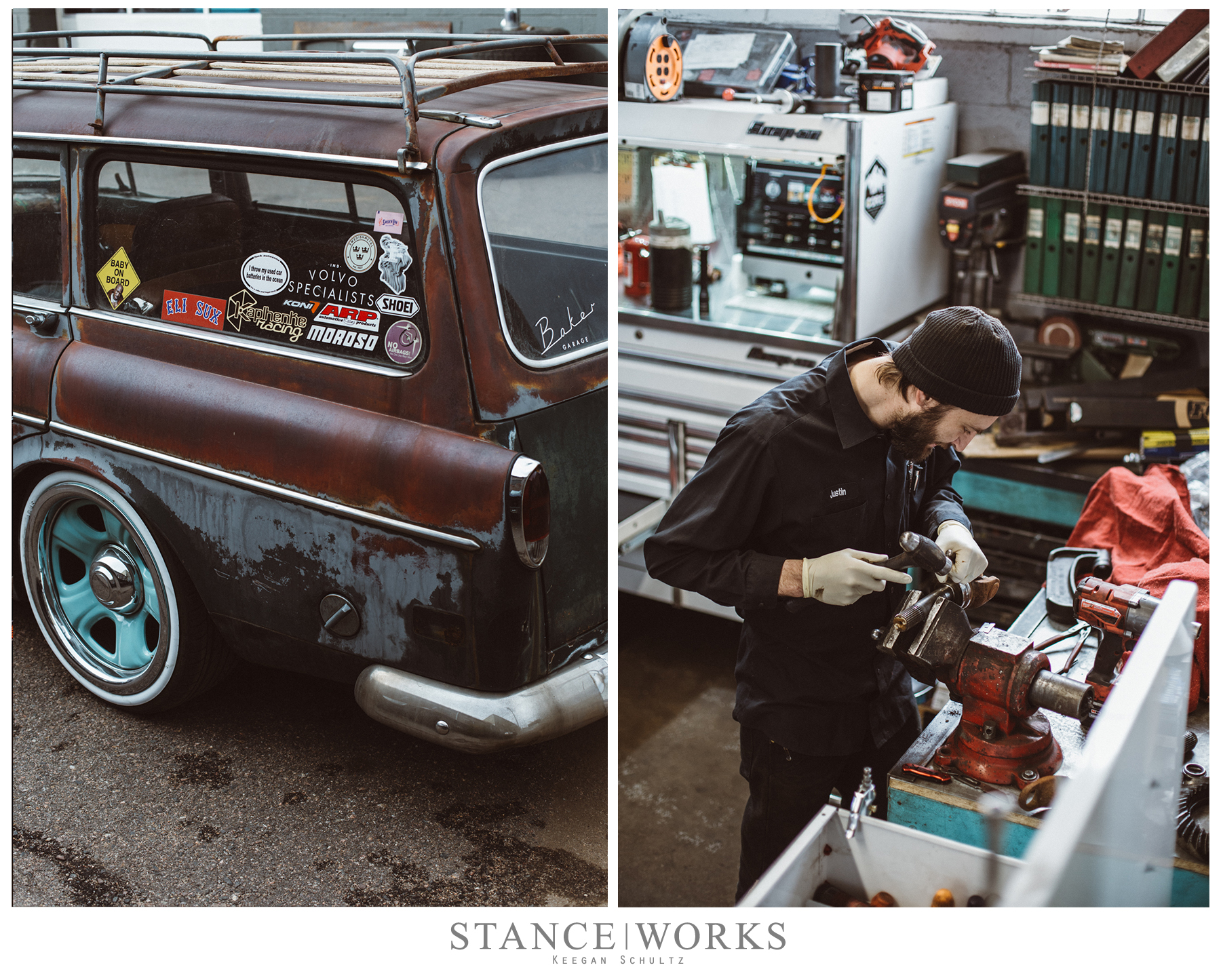 Baker Garage's story goes back more than 36 years, most of which were spent under the name Volvo Specialists, which tends to explain the amount of Swedish steel that sits outside the shop. It's what drew co-owner Justin Chenoweth to the shop a decade ago: a shared love for flying bricks and the oddities that comprise such unique automotive brand. His own Volvo 122 wagon, complete with a beautiful patina and heaps of character, helps to explain a bit more about him: as StanceWorks member for nearly 10 years, he's no stranger to what makes folks like us tick. It's this understanding that has helped Justin to shape and grow the shop in an ever-evolving direction, catering folks that see their cars as something more than just an appliance...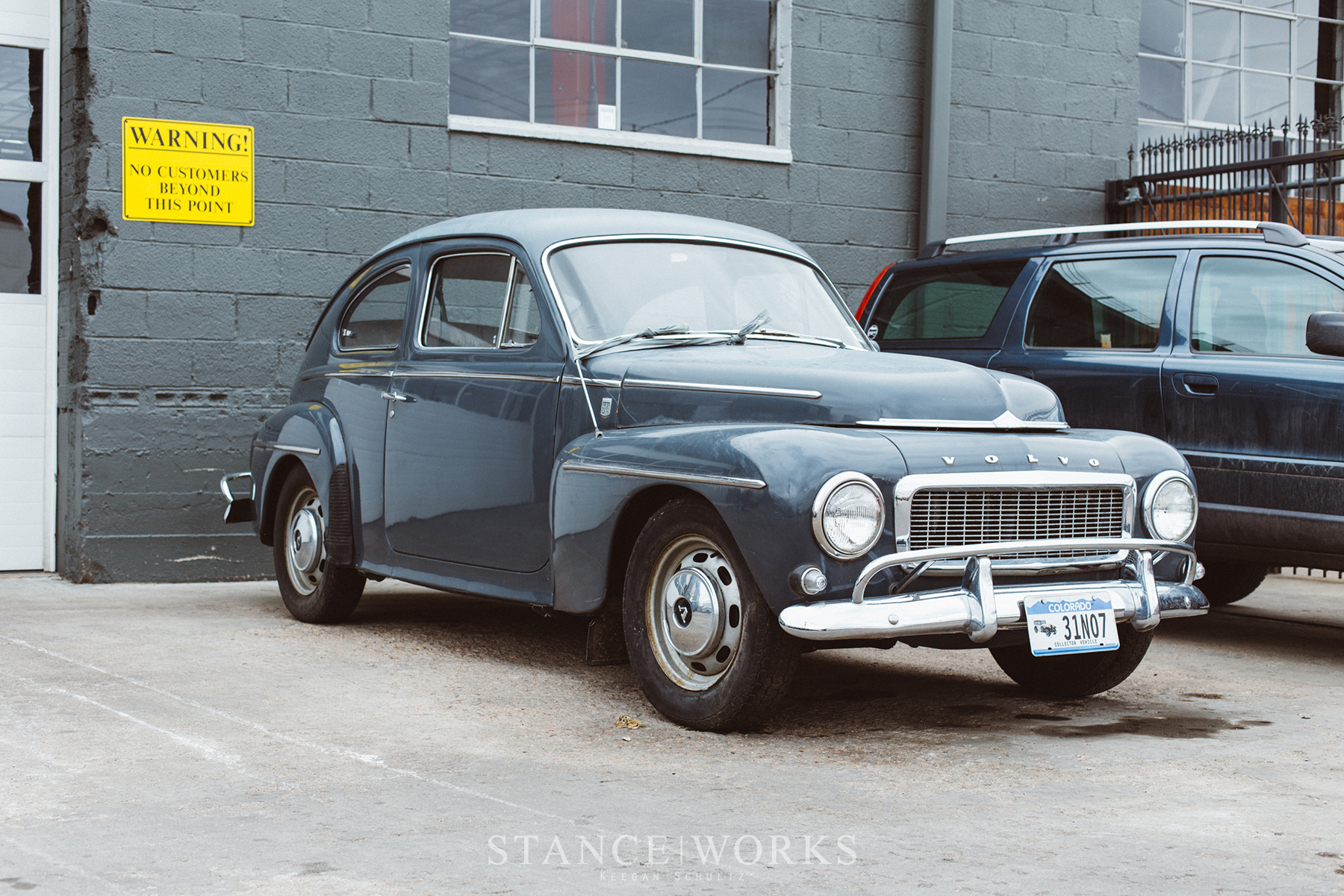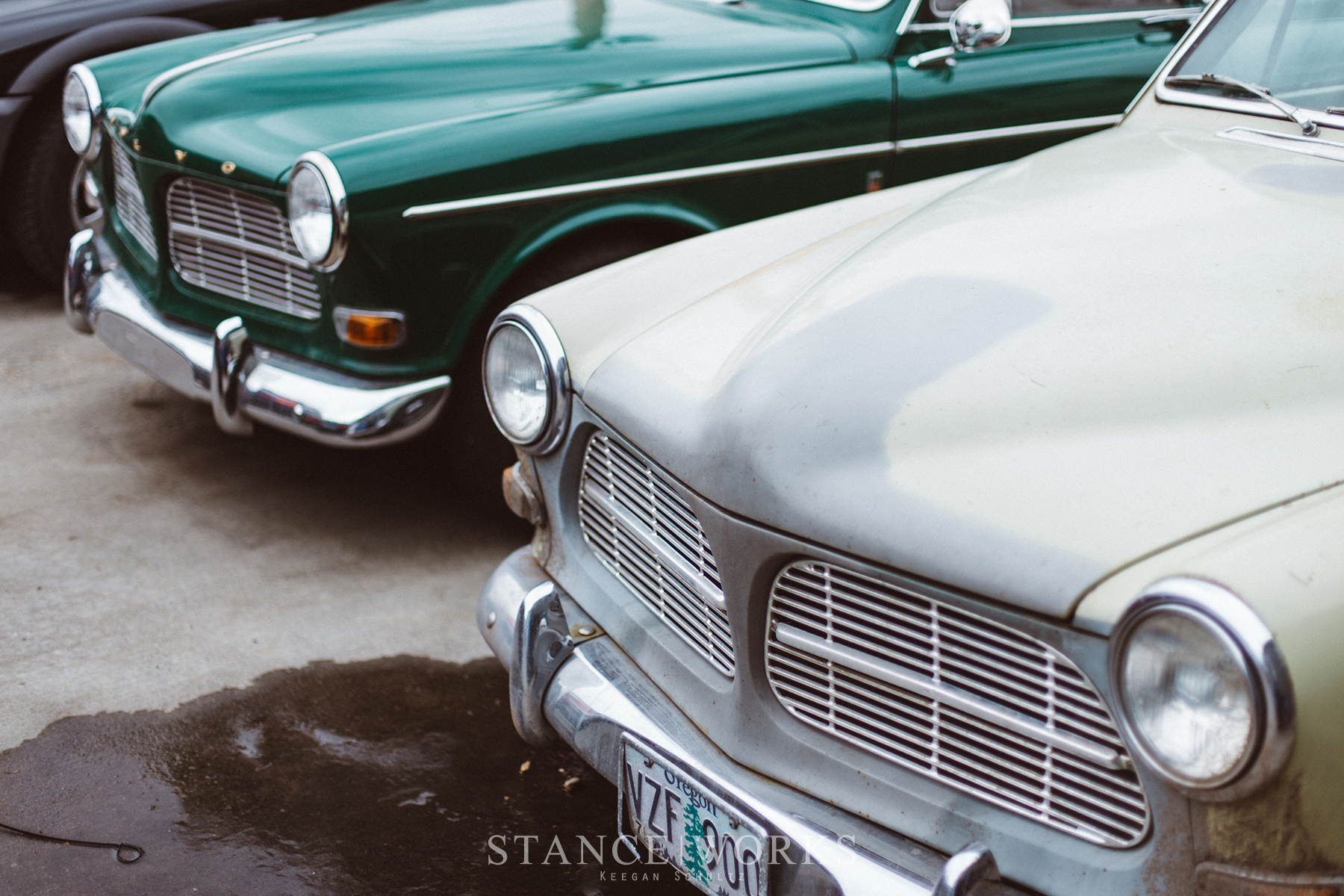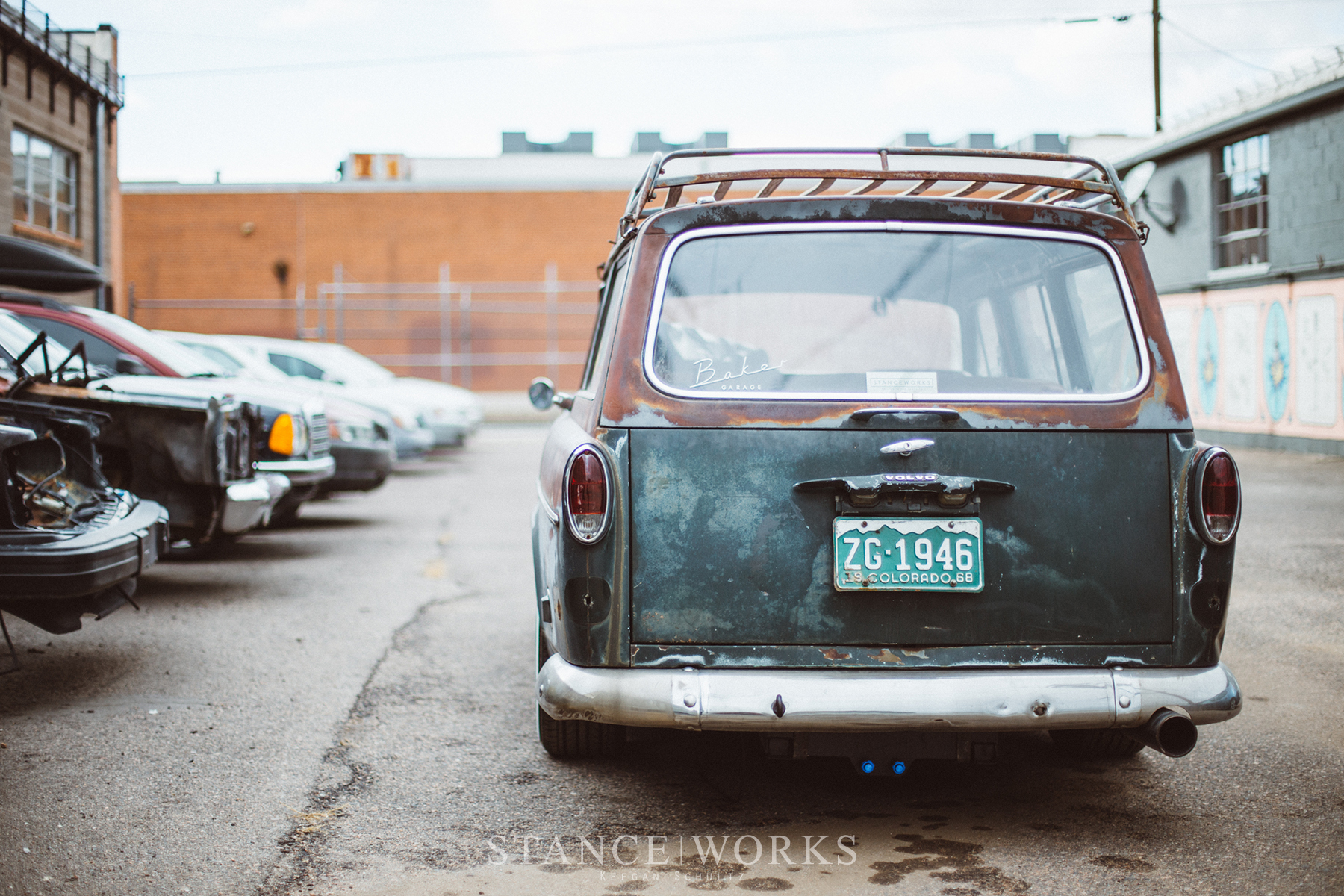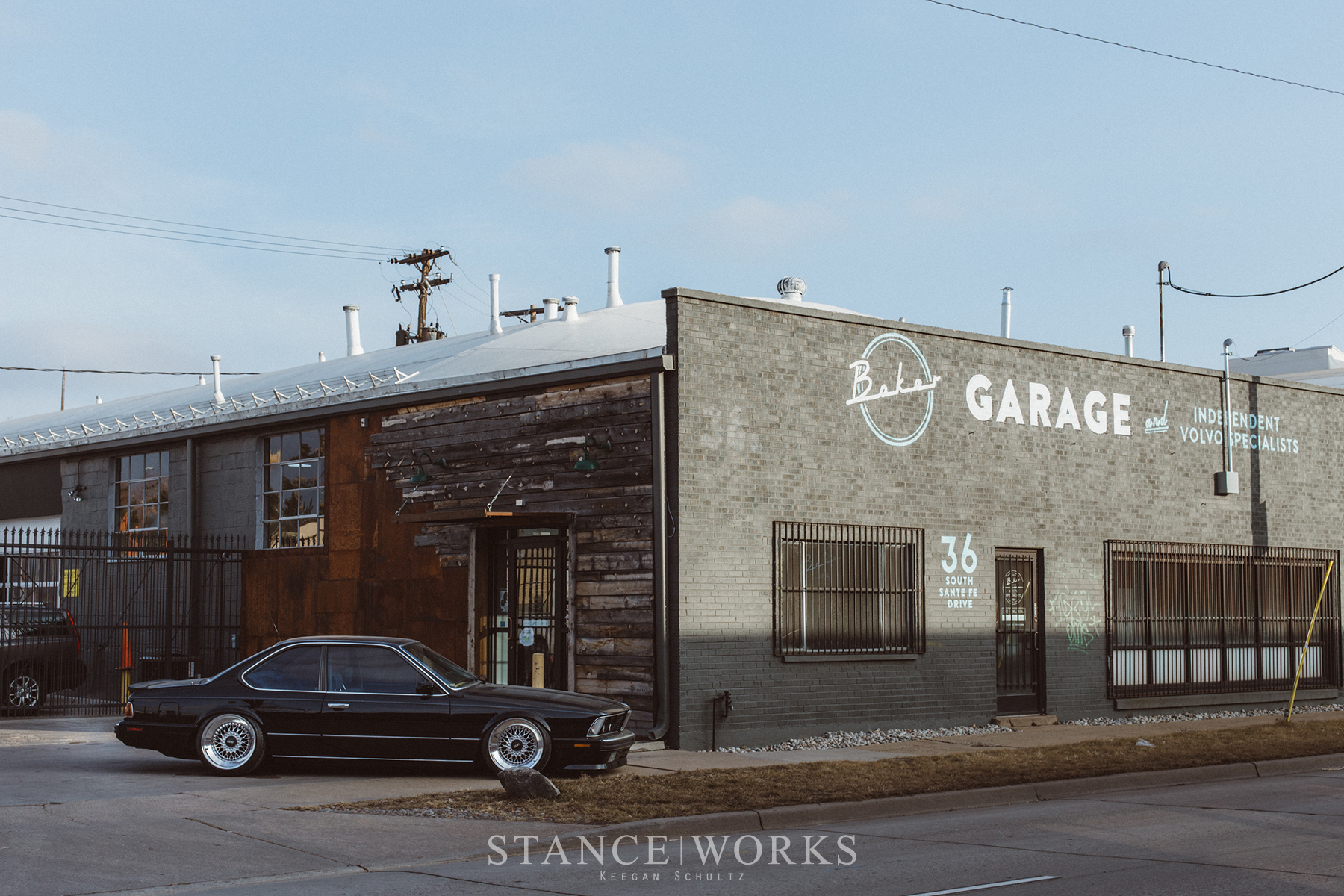 A step inside the shop reveals an astoundingly eclectic mix of cars. Front and center, early Ford Bronco sits awaiting a Roadster Shop chassis swap for improved ride and capabilities. Nearby, a Ford E-series van is receiving the 4x4 running gear from a donor Super Duty truck for an off-road conversion, a trail Justin blazed himself on a van build of his own, and one that has brought a considerable number of van owners to him looking for the 4x4 U-Joint conversion treatment. Sure, it might feel like an off-road shop, but only for a moment...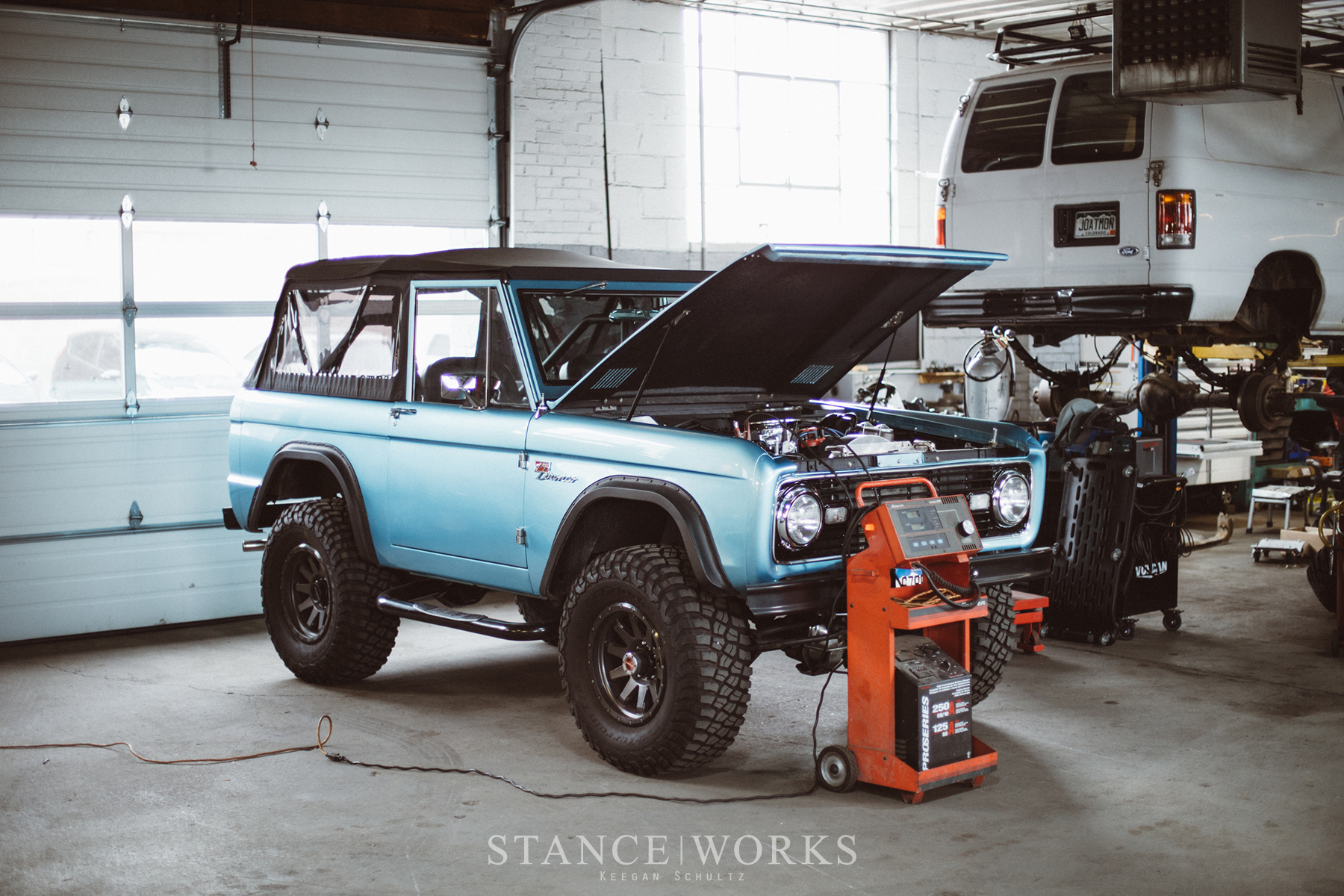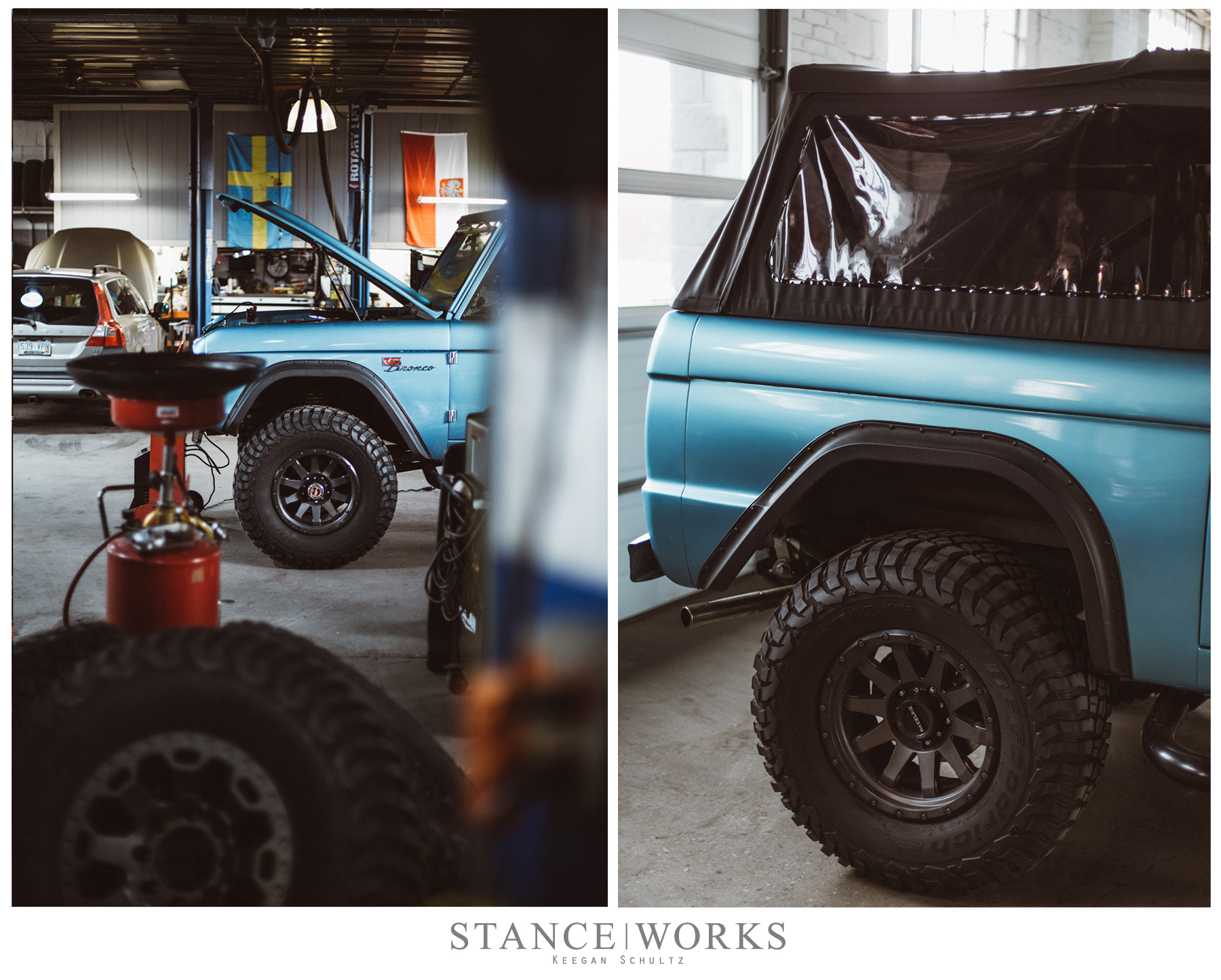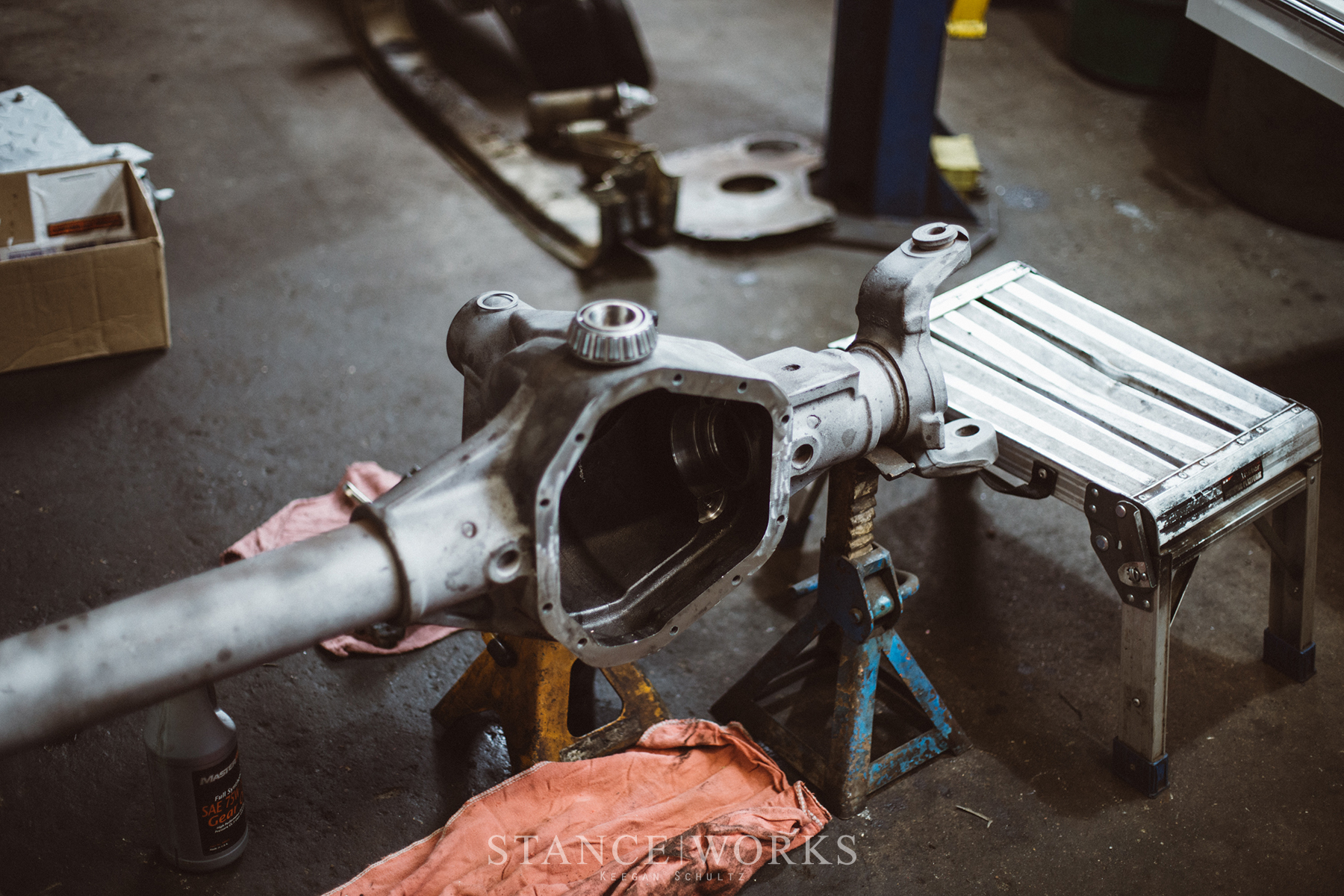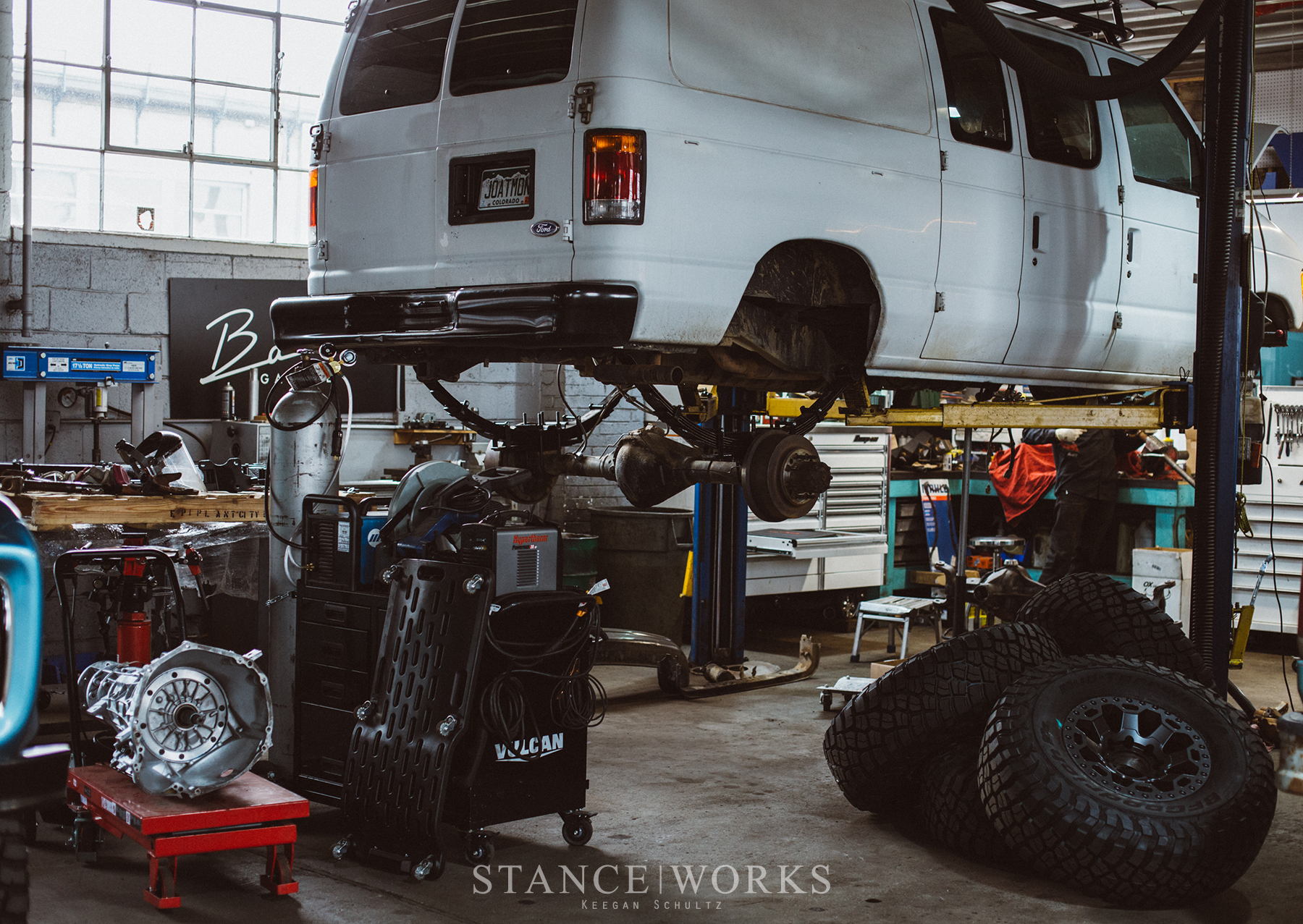 Mere feet away, the Air Lift install on an E24 635CSi has just been completed, and a Delphin Grey E30 coupe awaits its turn for a similar treatment. A well-set-up alignment rack allows Justin and the team to cater to the lowest of cars: countless difficult alignment jobs turned away from other shops always find a home at Baker Garage.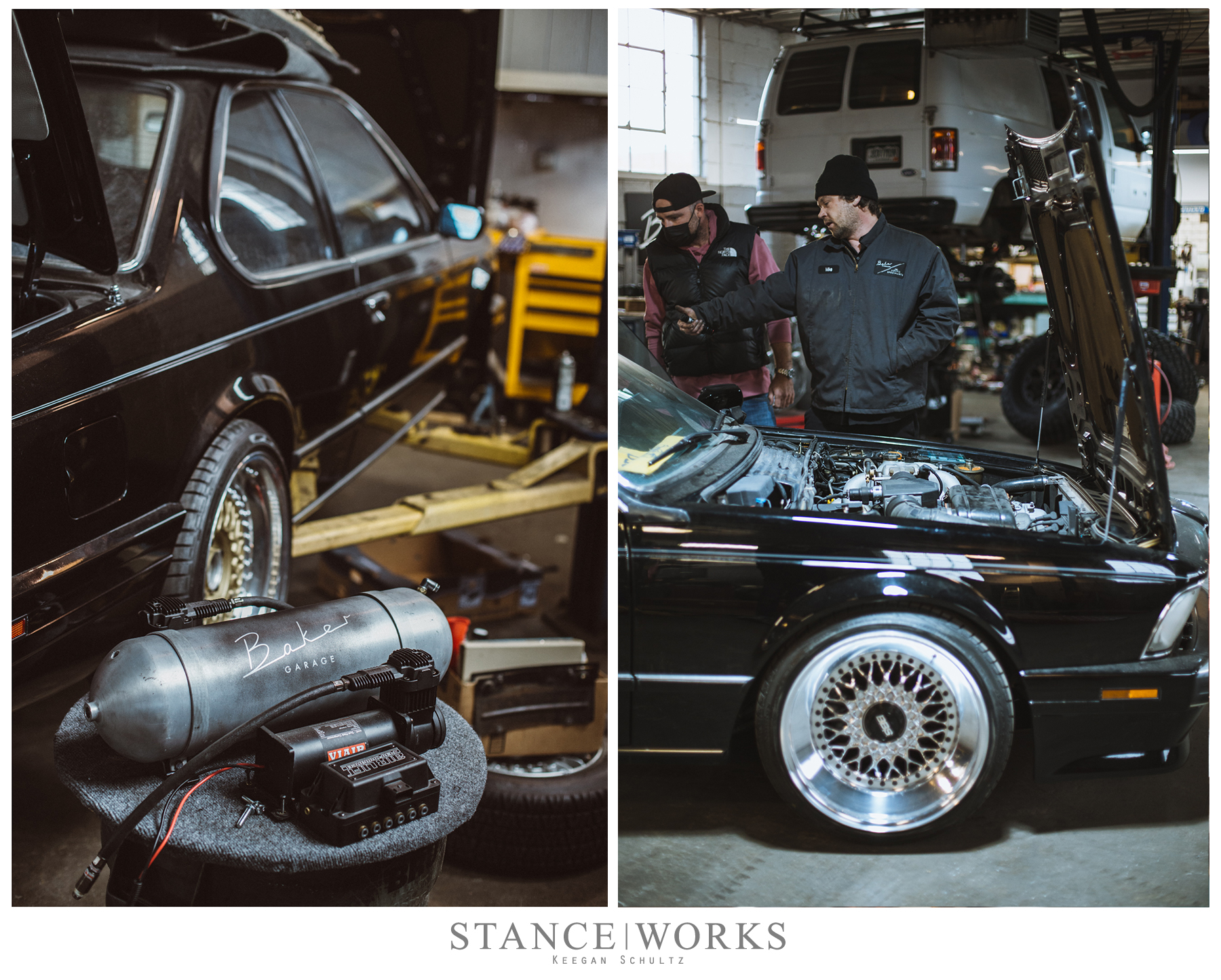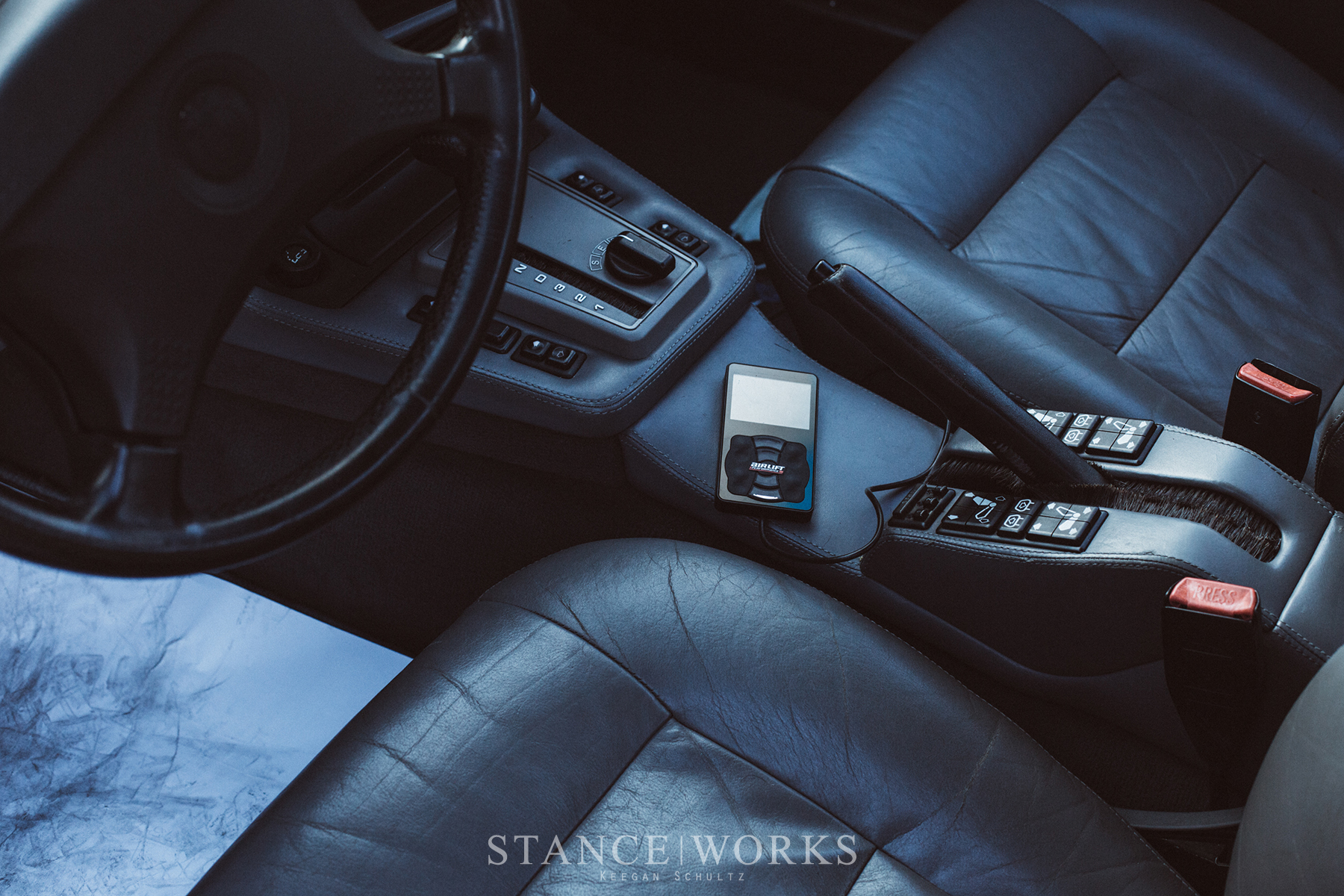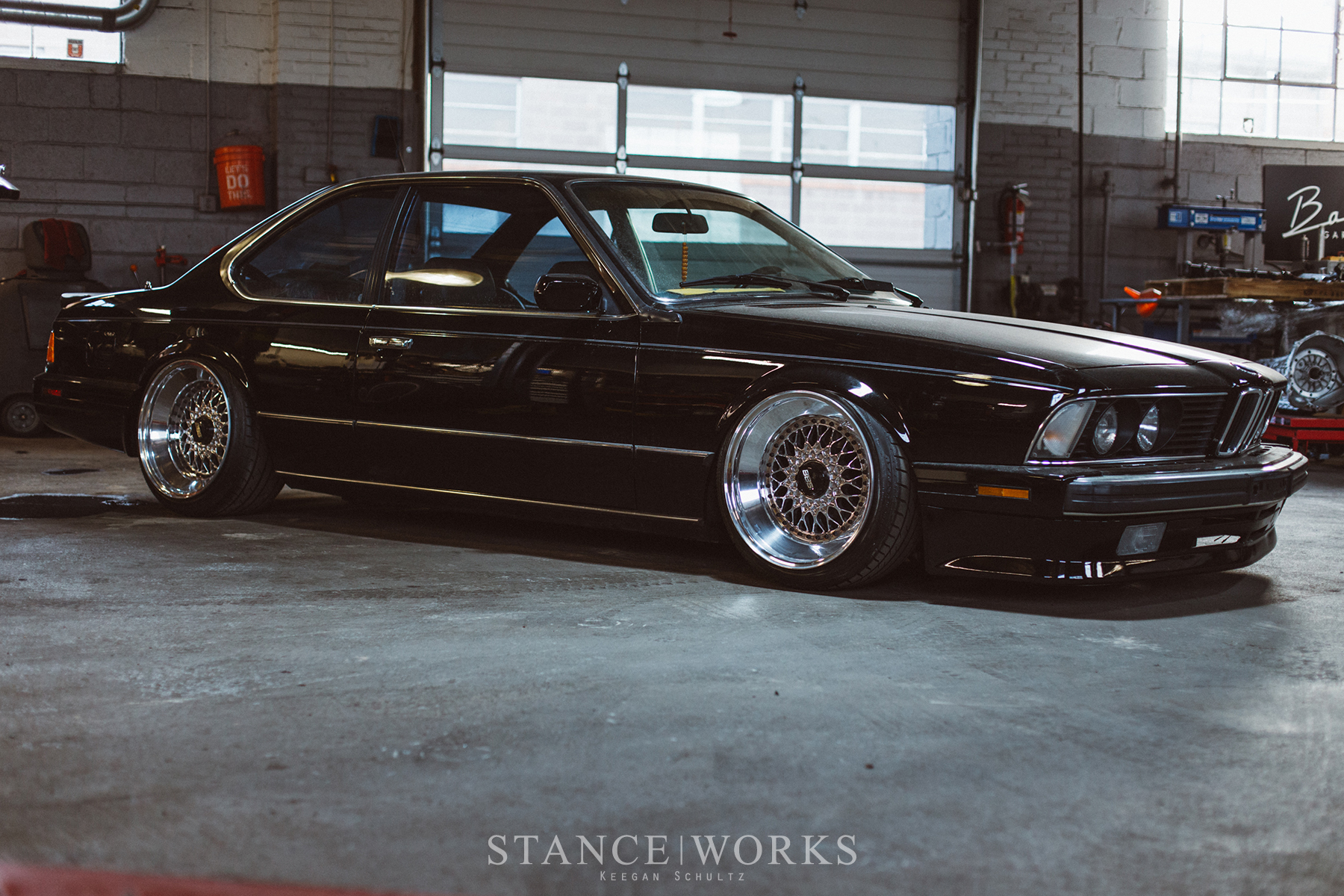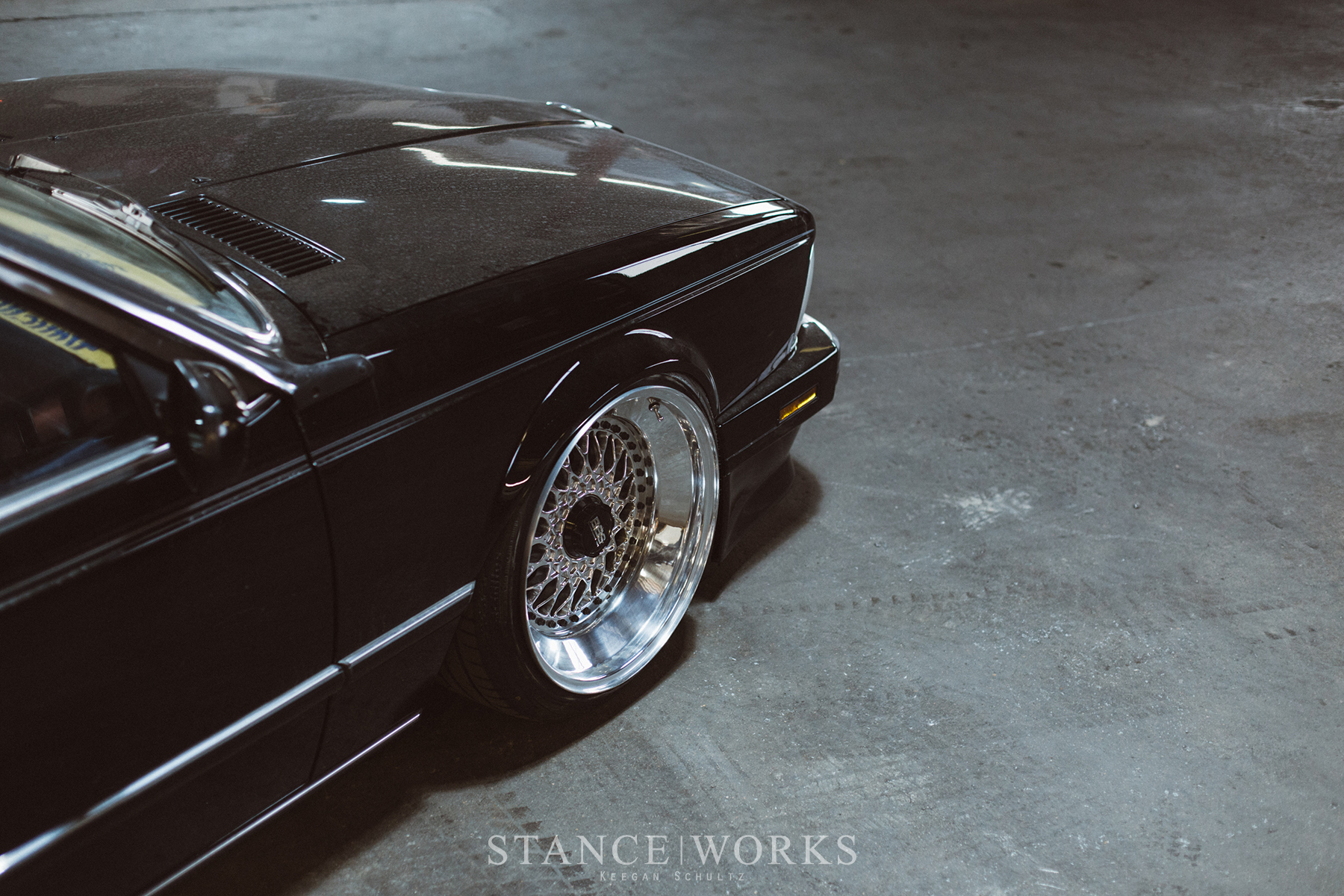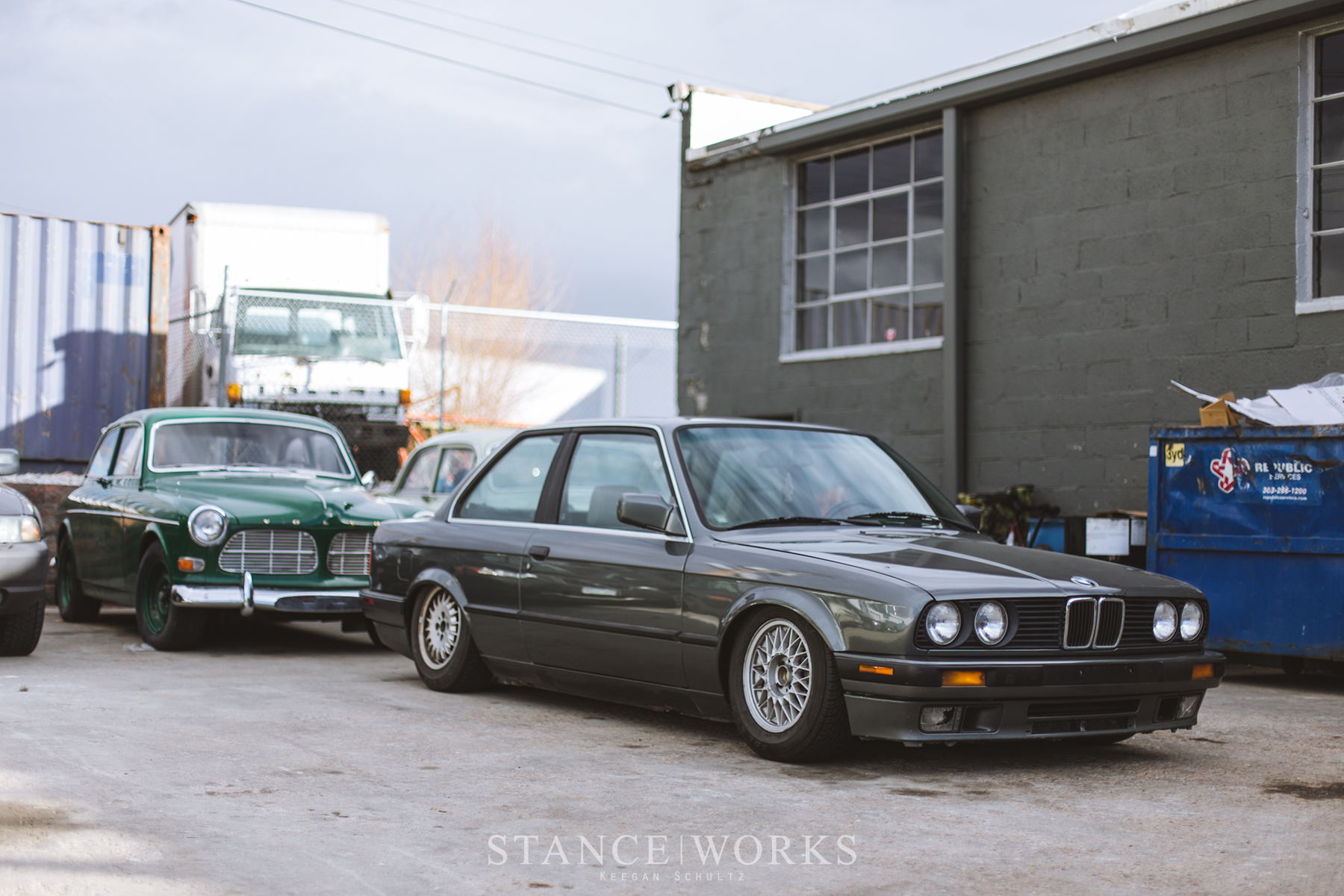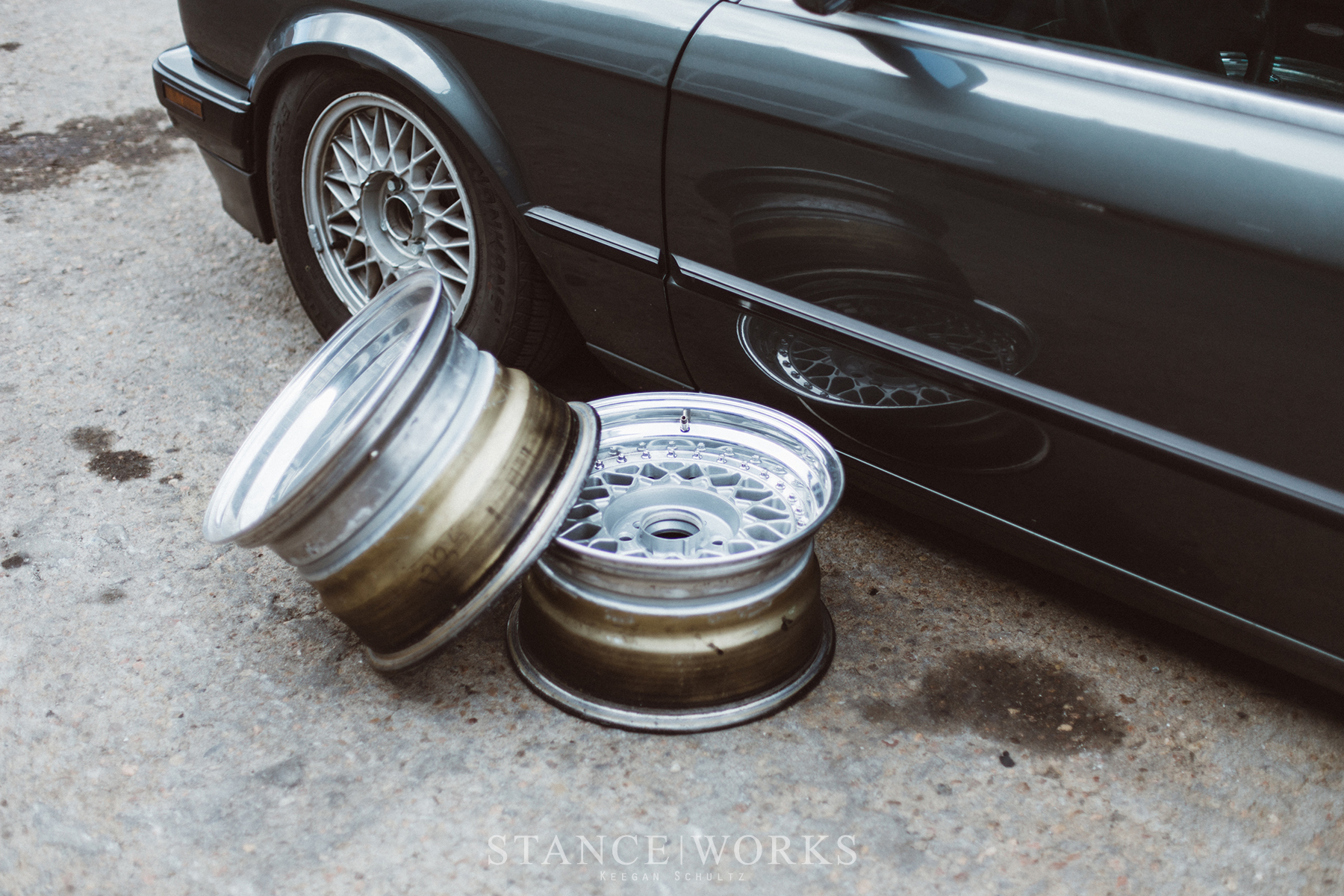 Of course, the slew of classic Volvos scattered about show that Baker hasn't forgotten its roots, and the odd commuter here and there go to show that Baker still cares about keeping ordinary cars on the road as well. A little bit of everything, it seems.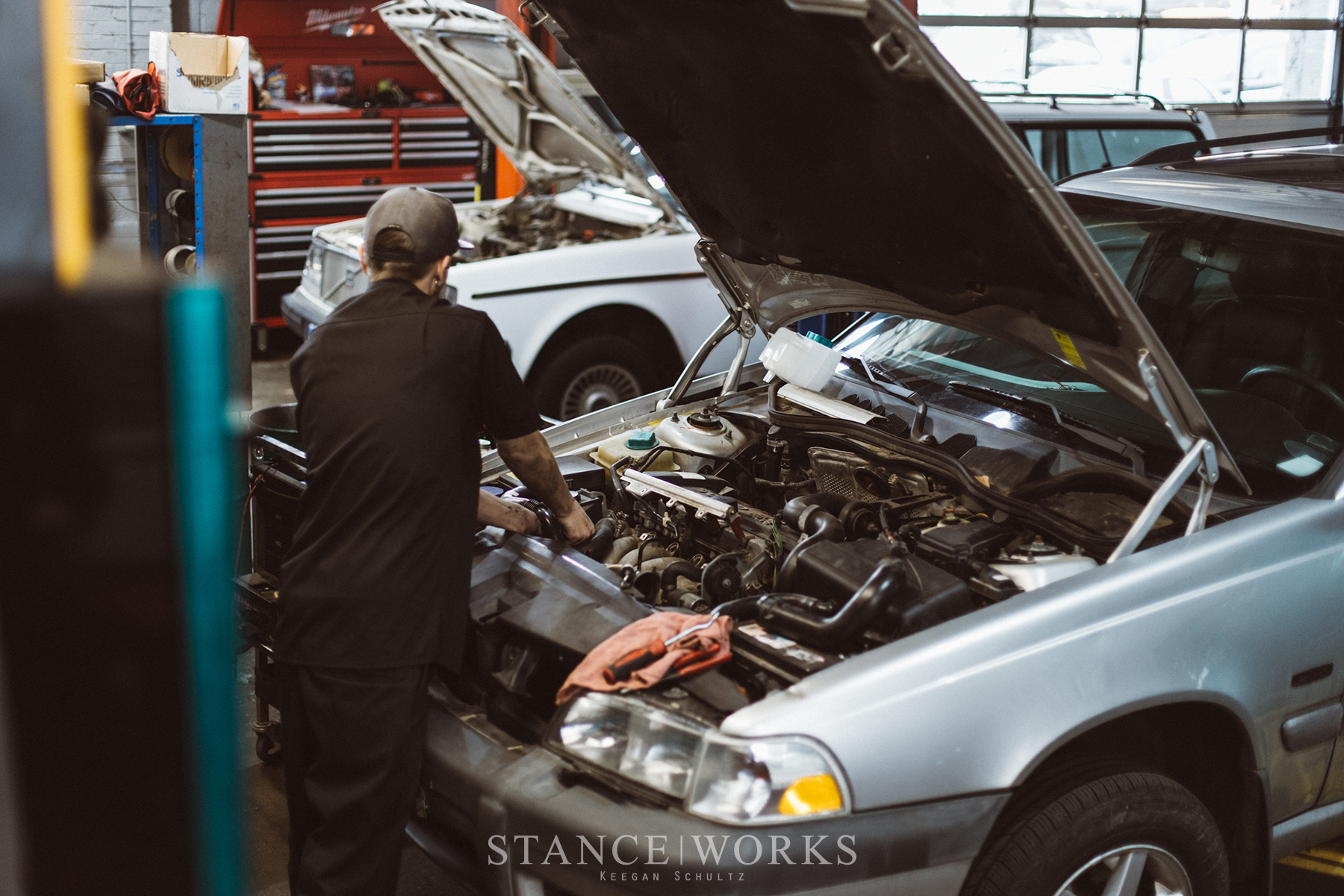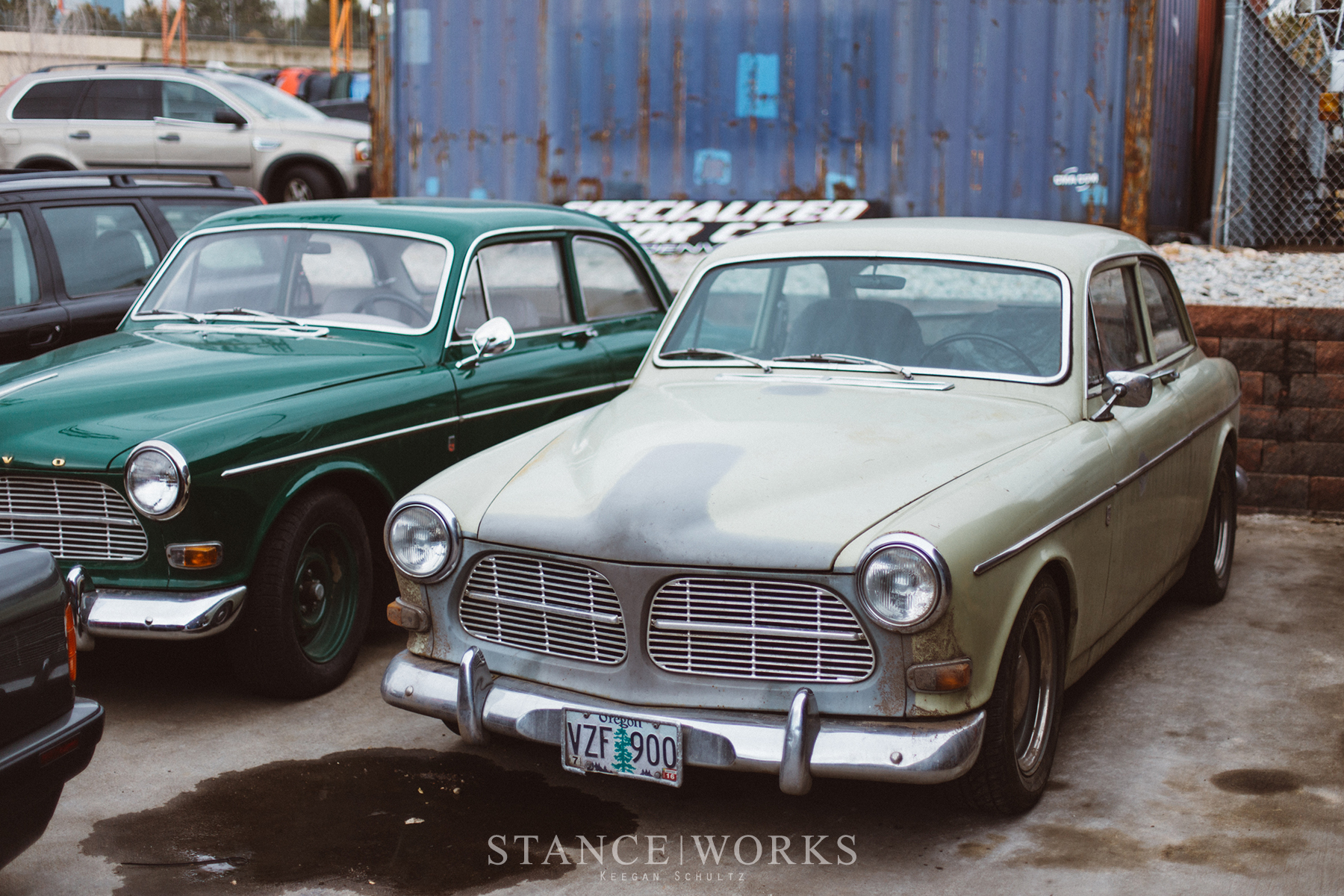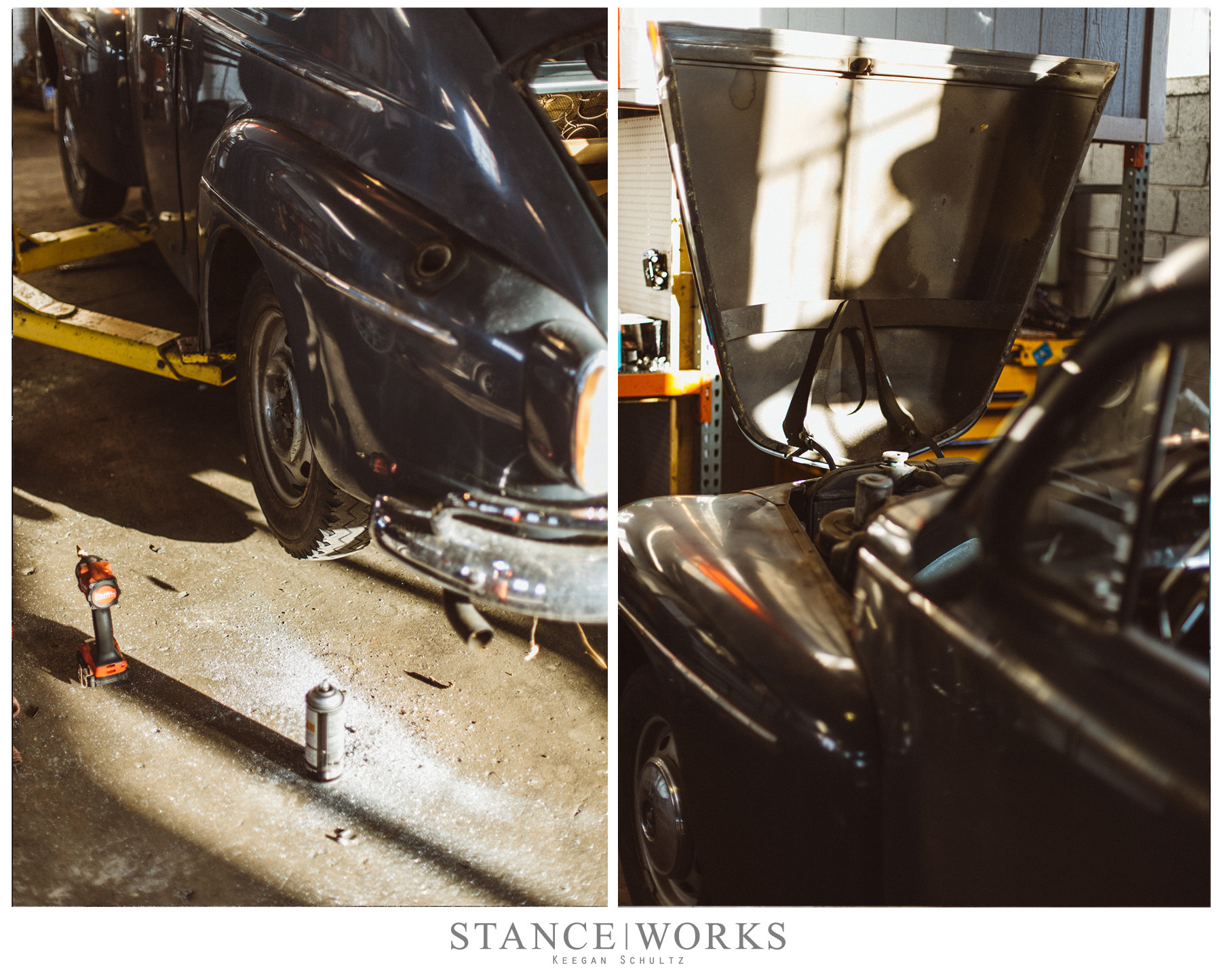 Even venturing into the lobby of the shop helps to tell the Baker story, and helps us to understand the way Baker sees its customers. The fully finished lounge feels more like a coffee shop than some actual coffee shops we've seen: a commitment to quality even outside of the shop space itself.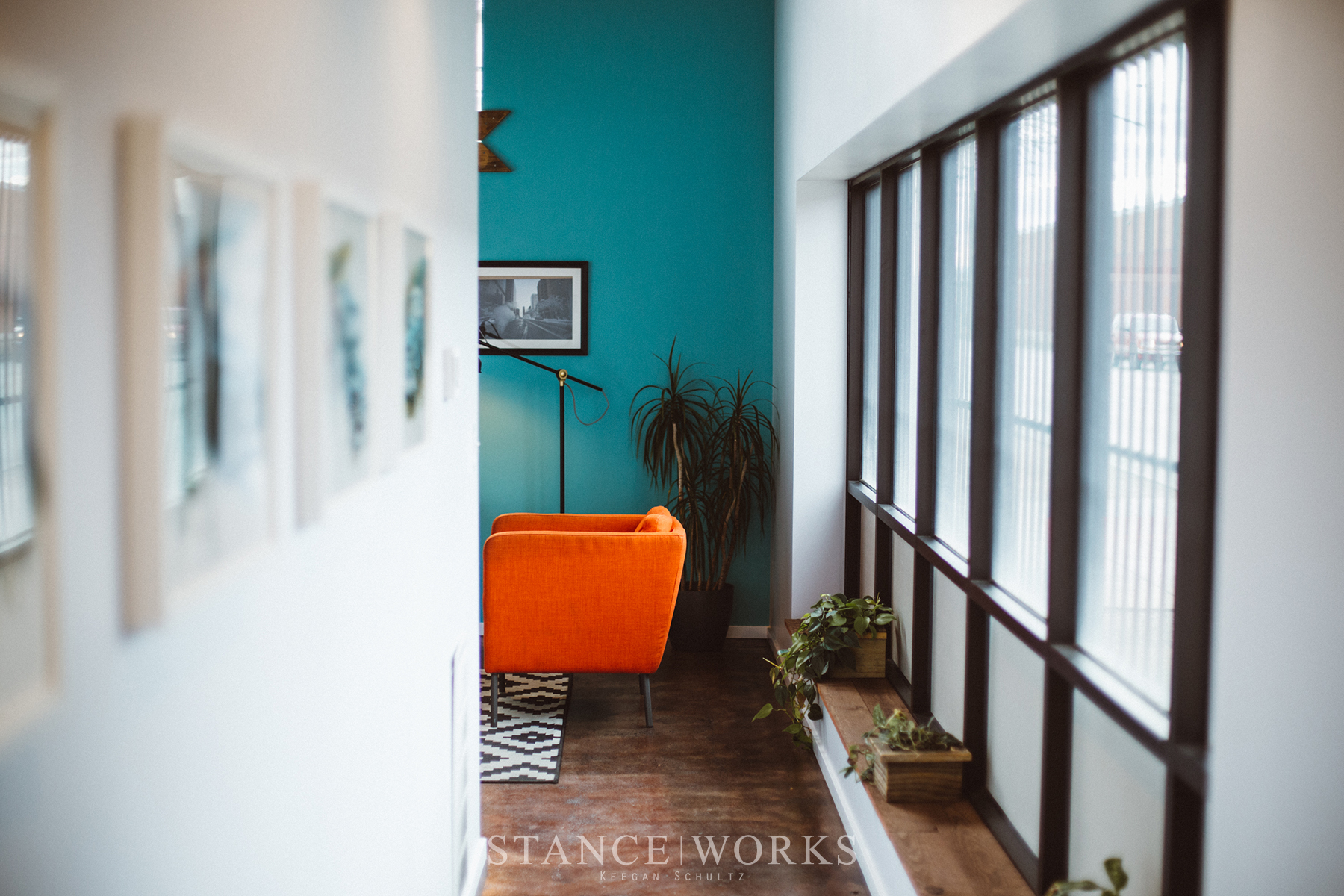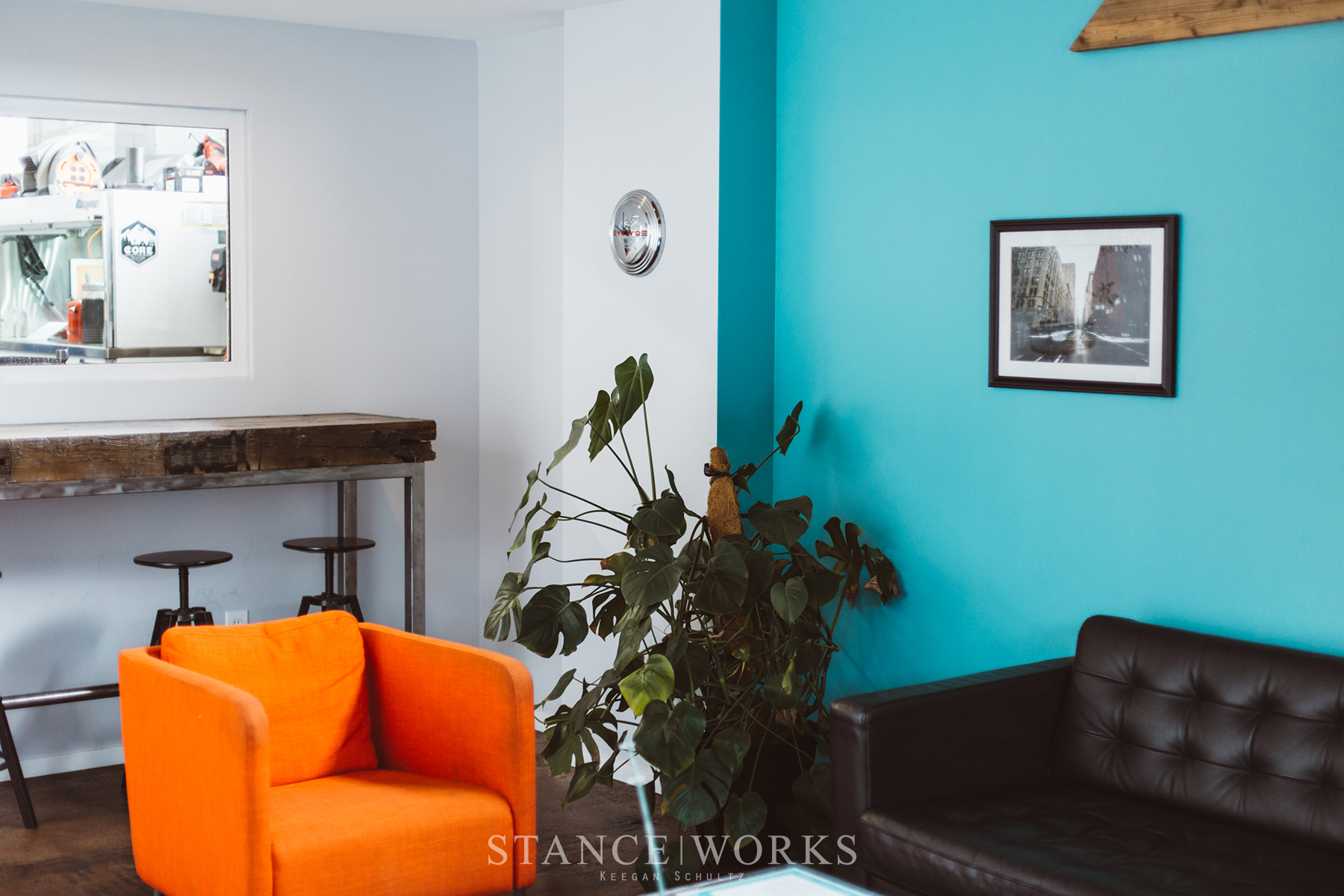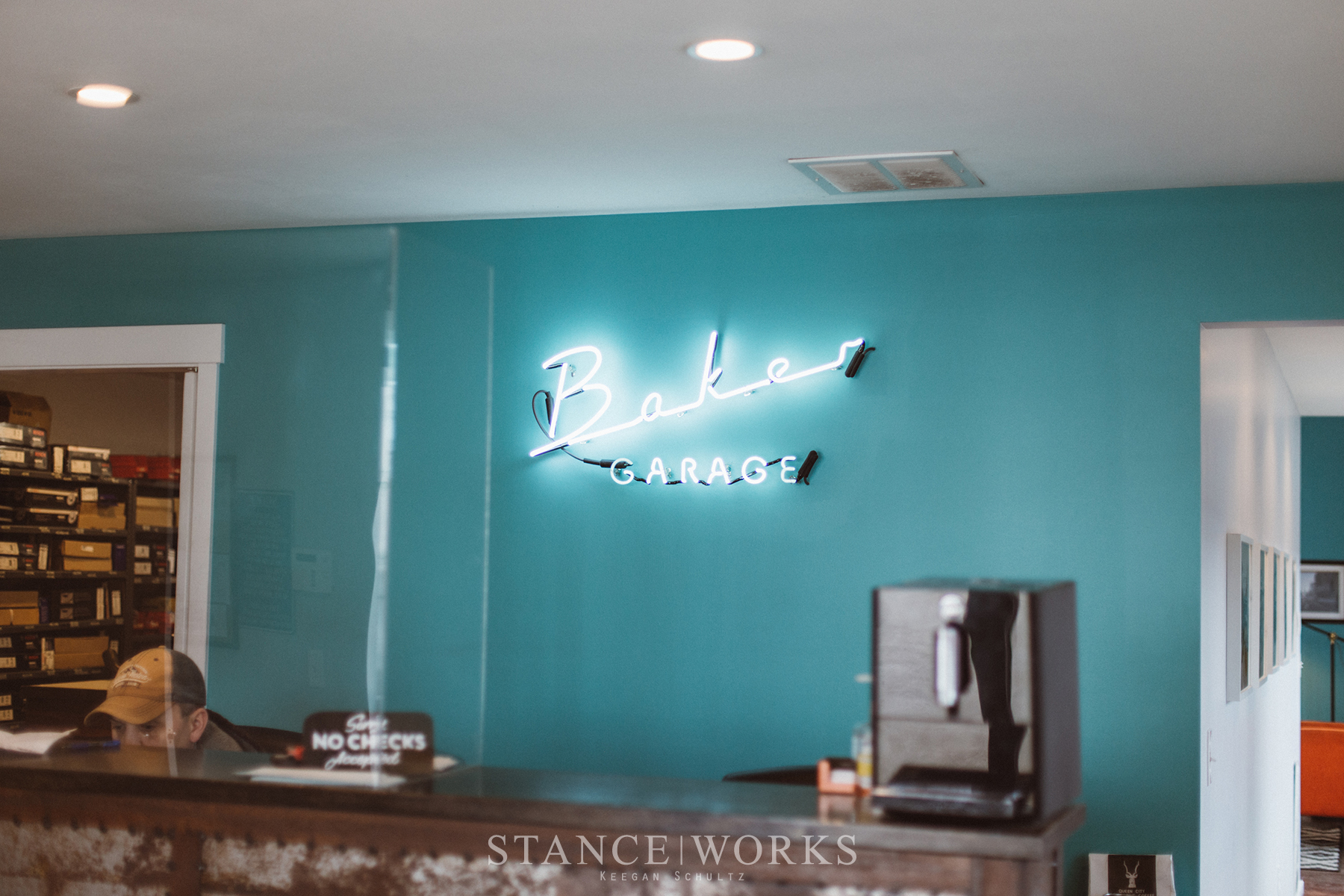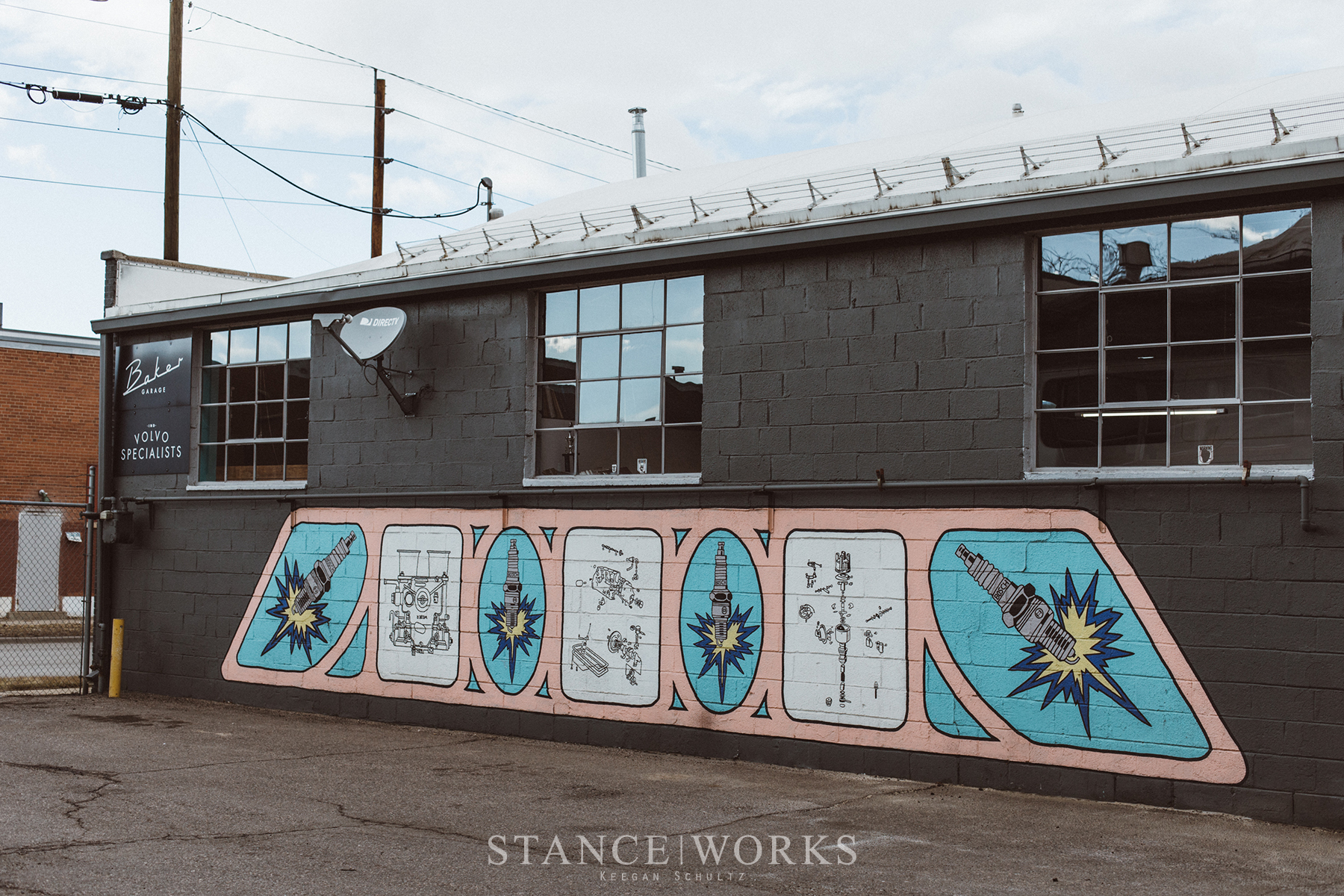 So why is Baker Garage on the homepage of StanceWorks? That's easy, because it's StanceWorks, personified. Baker possesses a refreshing excitement for the things they work on, and is being pioneered by a member of the StanceWorks family. As Justin Chenoweth helps to grow the business and continues to cater to folks like you and I, it's a wonderful reminder that there are indeed still small, independent shops out there pursuing a dream. Whether it's bringing vintage Volvos back to life, or just keeping your mom-and-pop type car on the road, we're glad Baker Garage is doing its thing.