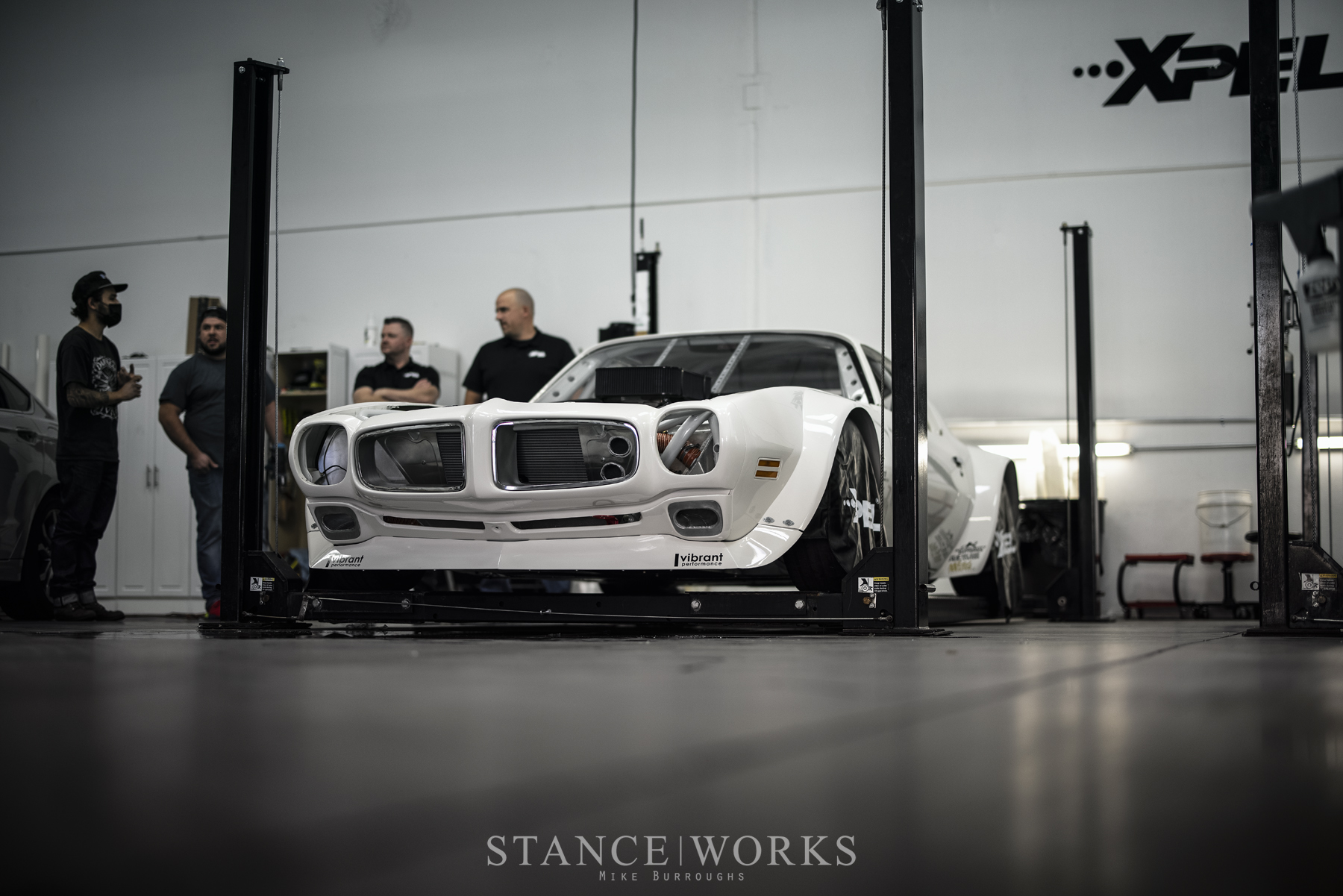 Protection Perfection – Riley Stair's 1970 Pontiac Trans Am Gets the XPEL Treatment
For years I've watched as Riley Stair has worked diligently on his Magnum Opus: the 1970 Pontiac Trans Am we first featured following SEMA 2018 where it made its debut and, without surprise, stole the show. In the years that have followed, he's slaved over the dreaded "final 10%" many of us have come to loathe... the 10% that takes as long as the first 90%, if not longer, all in the name of building a truly finished vehicle, not just one that can be used. A few months back, Riley and the Trans Am finally made their on-track debut at Buttonwillow Raceway Park, where the two turned a handful of laps, proving the functionality of the car in its truest form. Unfortunately, proving the car means putting it at risk of peril: after just a few laps, tires, asphalt, and the desert terrain had all left their mark on the Pontiac's Ermine White paint. Wanting to prove the car on track is paramount to Riley's goals; however, protecting the car and ensuring it remains perfect despite the abuse it sees is at the top of the list, and that's where XPEL has stepped in.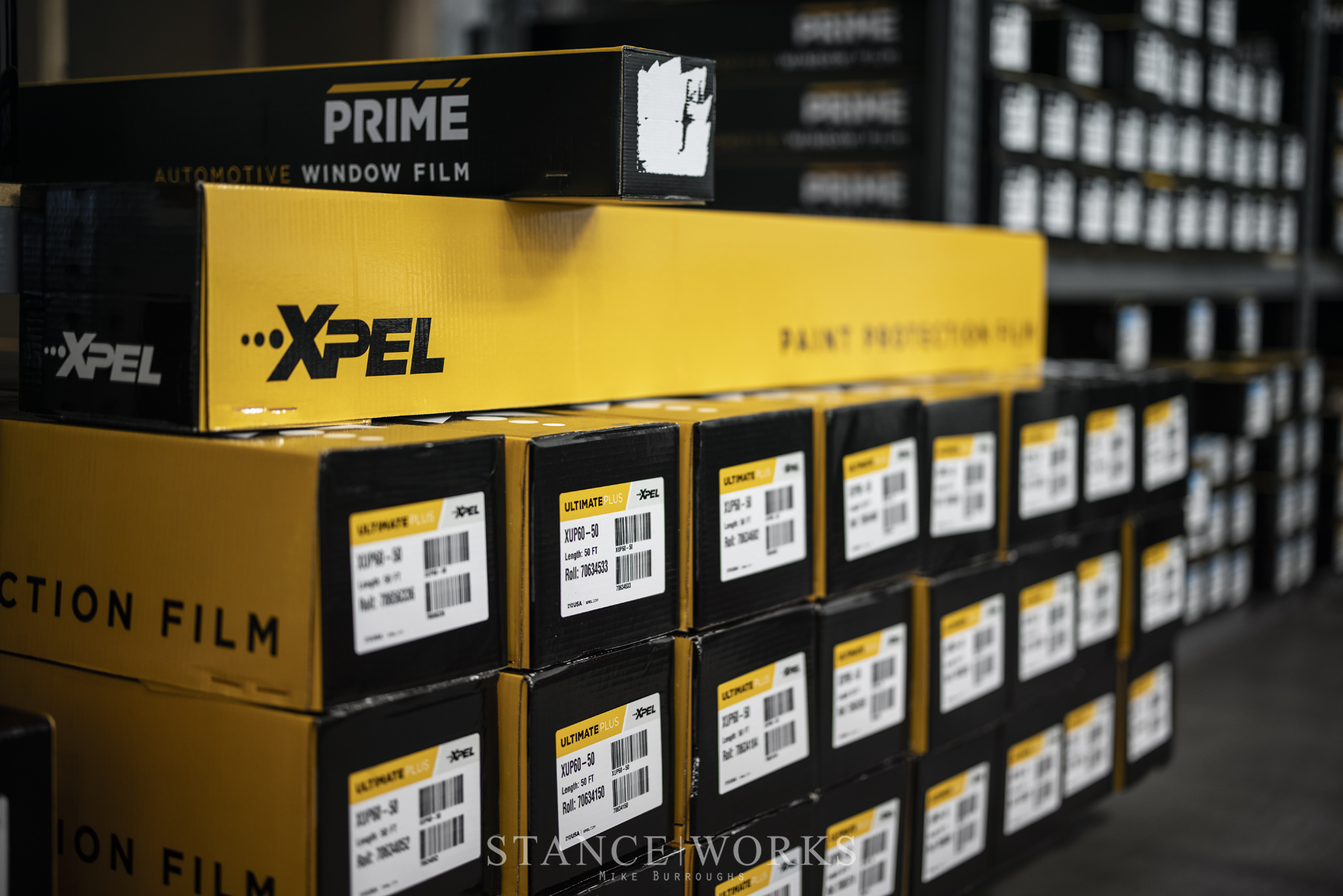 Even without race traffic and other cars contributing, the Trans Am's low-slung stature and its Hoosier slicks are a perfect combination for a paint massacre. The car's wide rear arches in particular are prime for plinking, and with just one session under its belt, it was showing signs of chipping and stone damage. With a desire to put the Trans Am through its paces on track with real regularity, Riley was quick to realize that such usage would be detrimental to the car's condition. Having poured everything of his -- both time and money -- into building such a machine, he turned to XPEL and their paint protection prowess for an answer.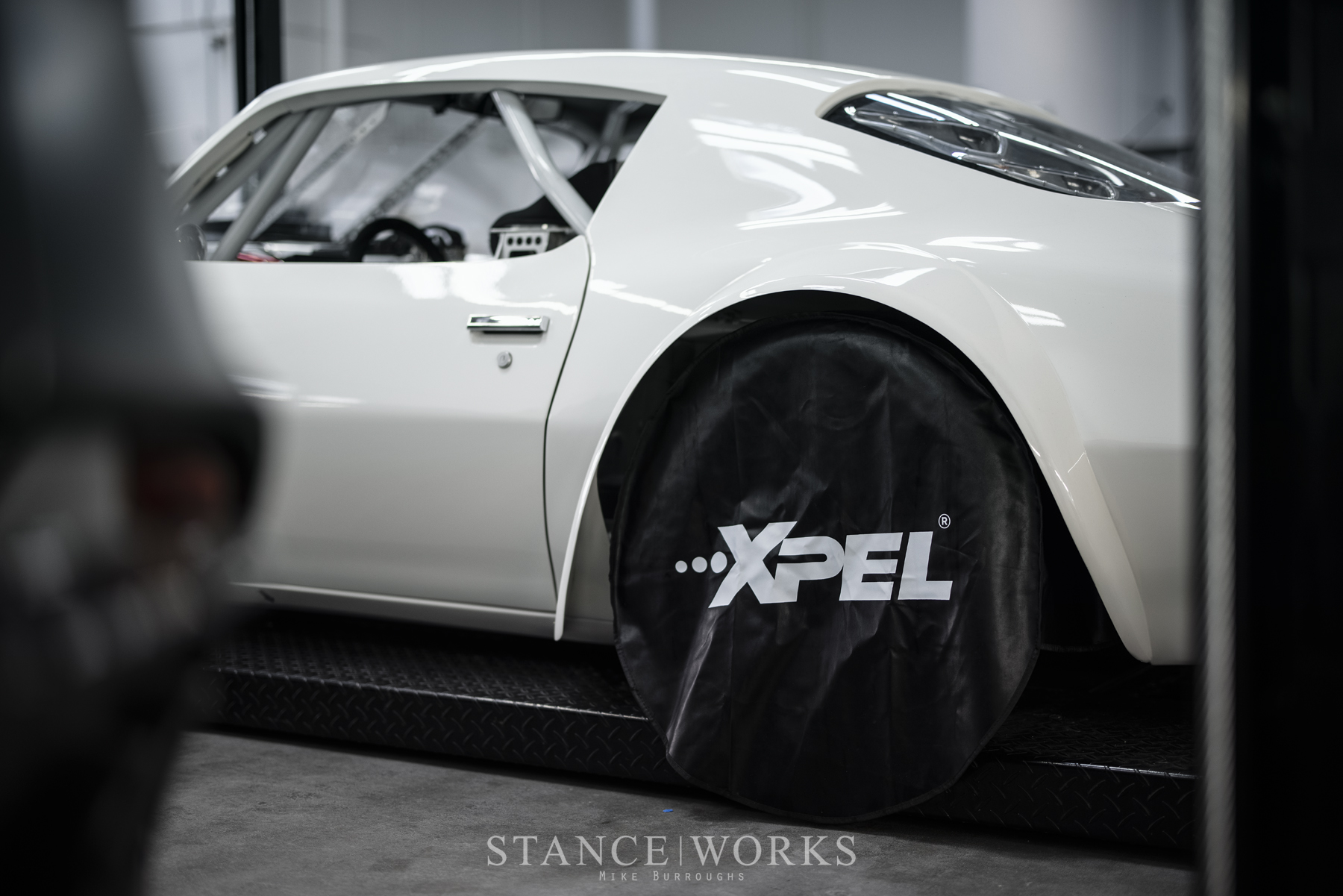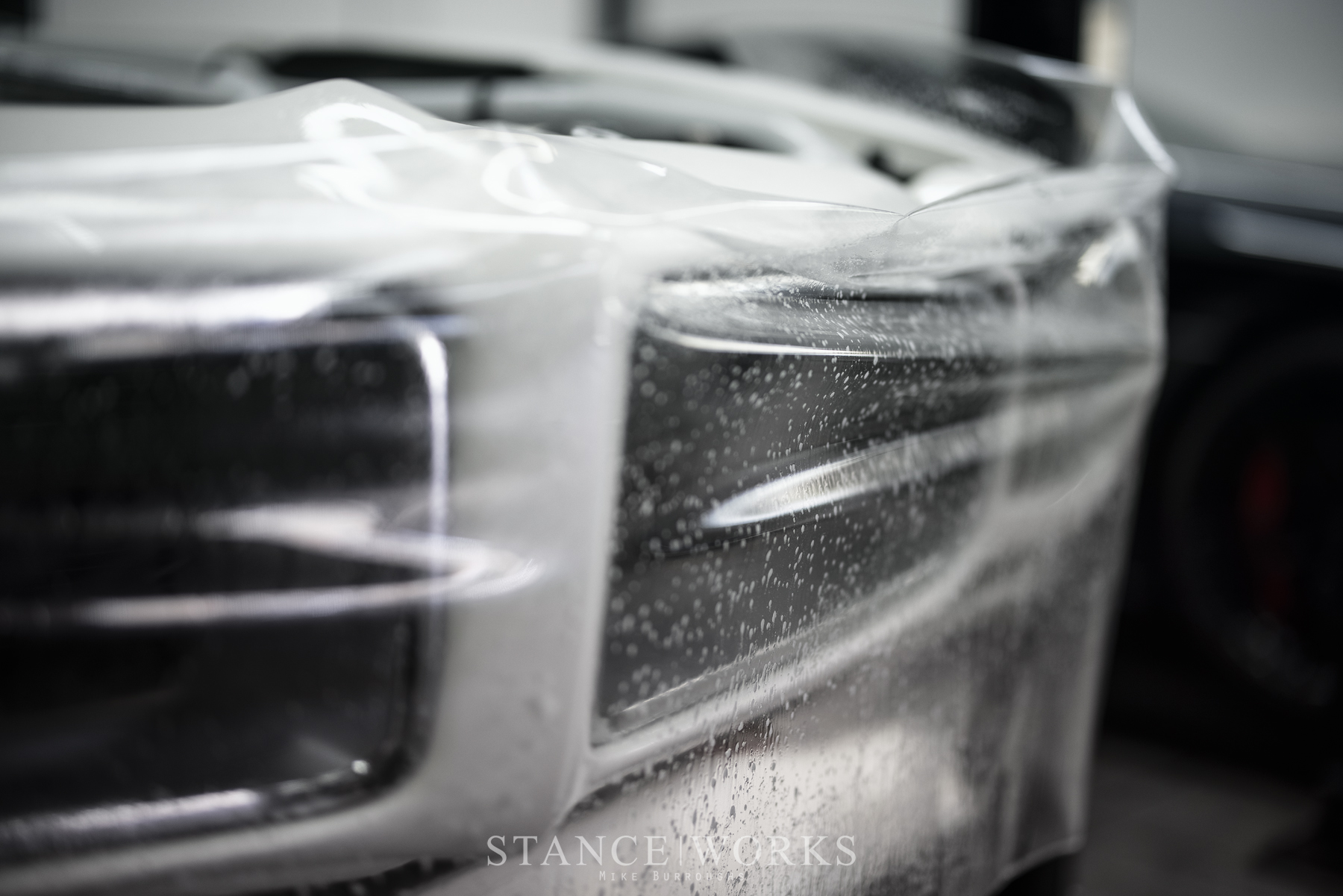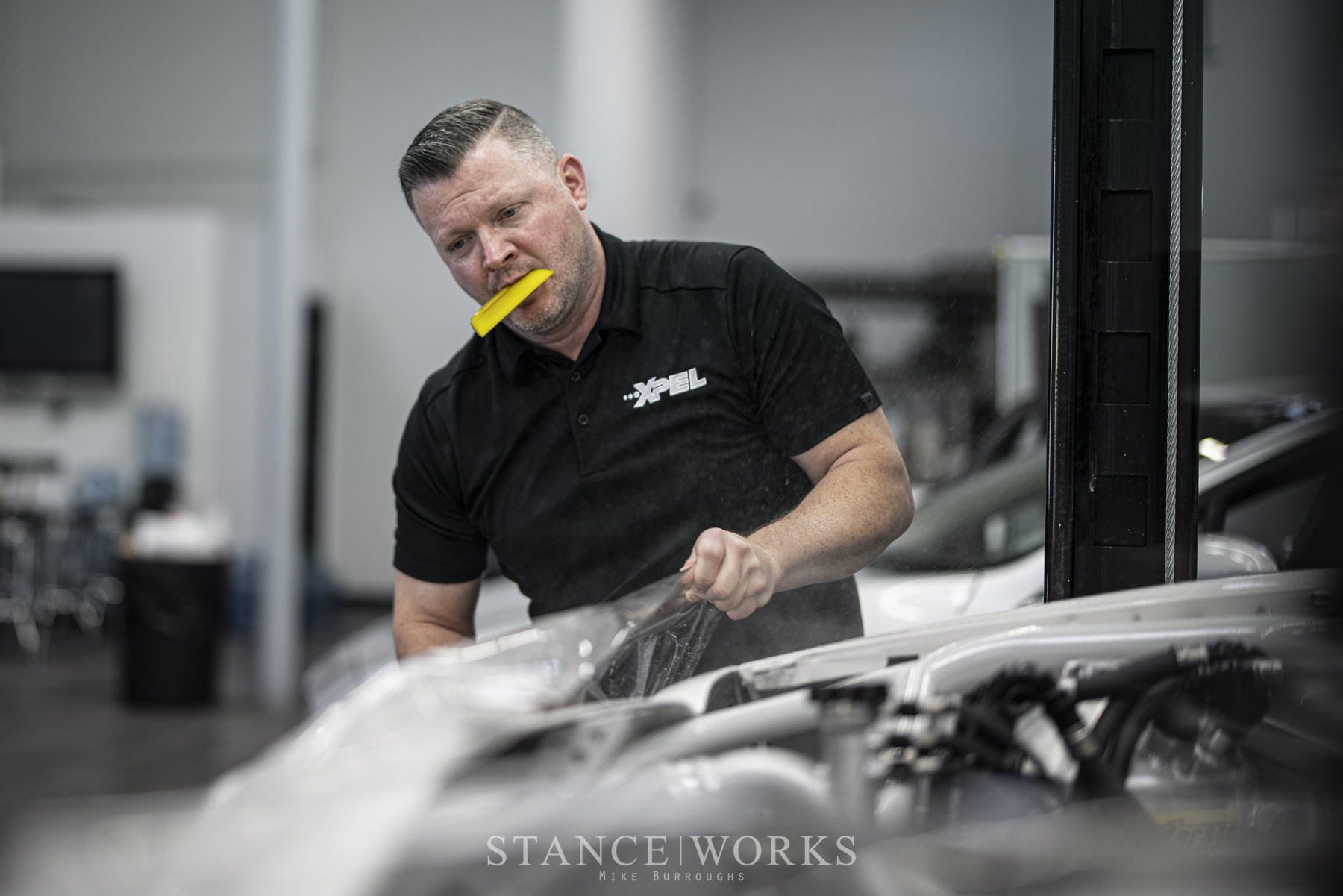 We hauled the Trans Am out to Las Vegas, Nevada, to XPEL's Las Vegas facility, where we were met by XPEL's Chris "ClearbraChris" West, one of the best paint protection film installers worldwide. Together, a plan was laid out: protect every square inch of paint on the vintage coupe to preserve it for years of abuse to come. Wasting no time, the Pontiac was carefully loaded onto one of the facility's numerous lifts, and within minutes, Chris was hard at work preparing the car for its makeover.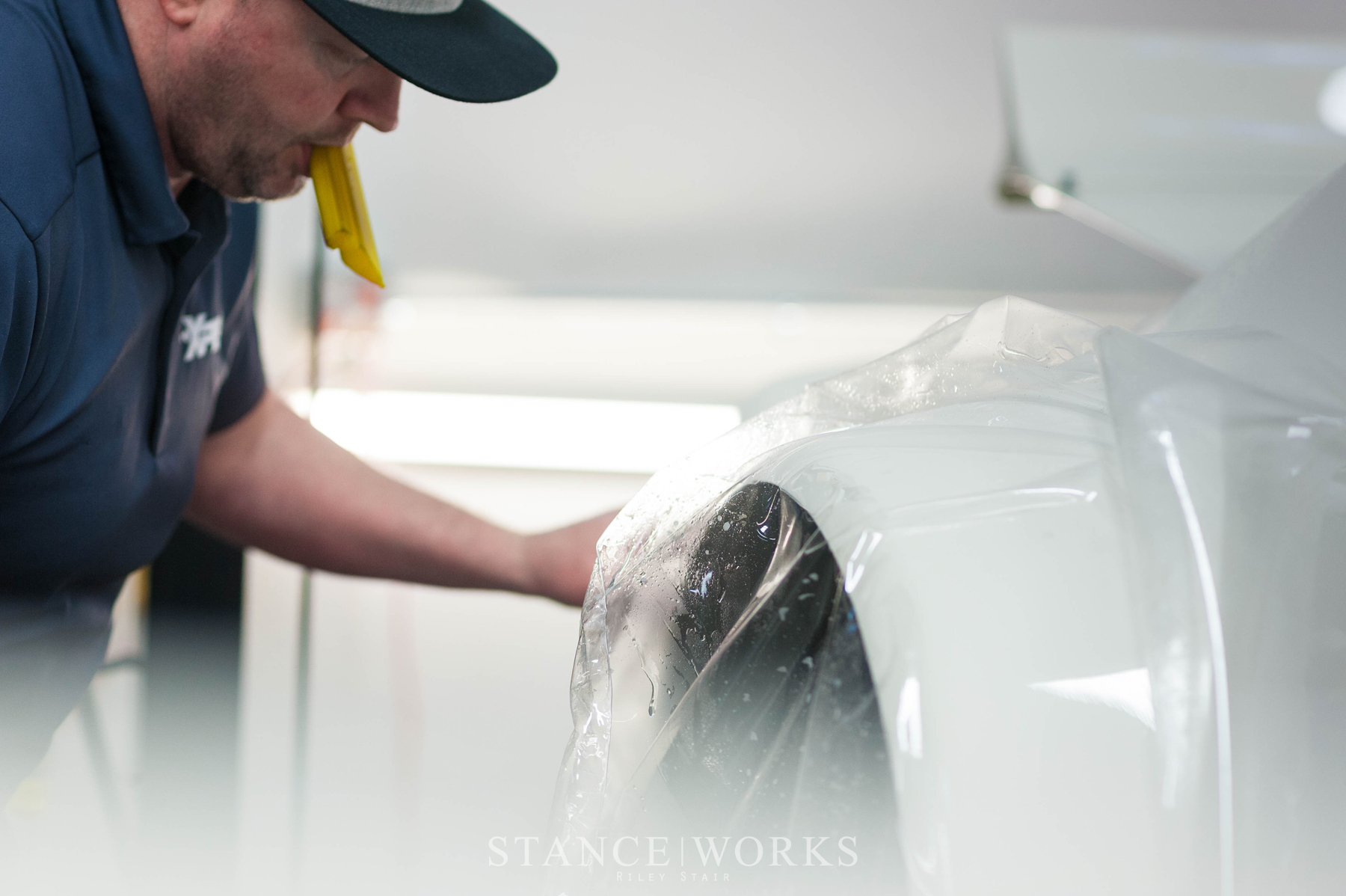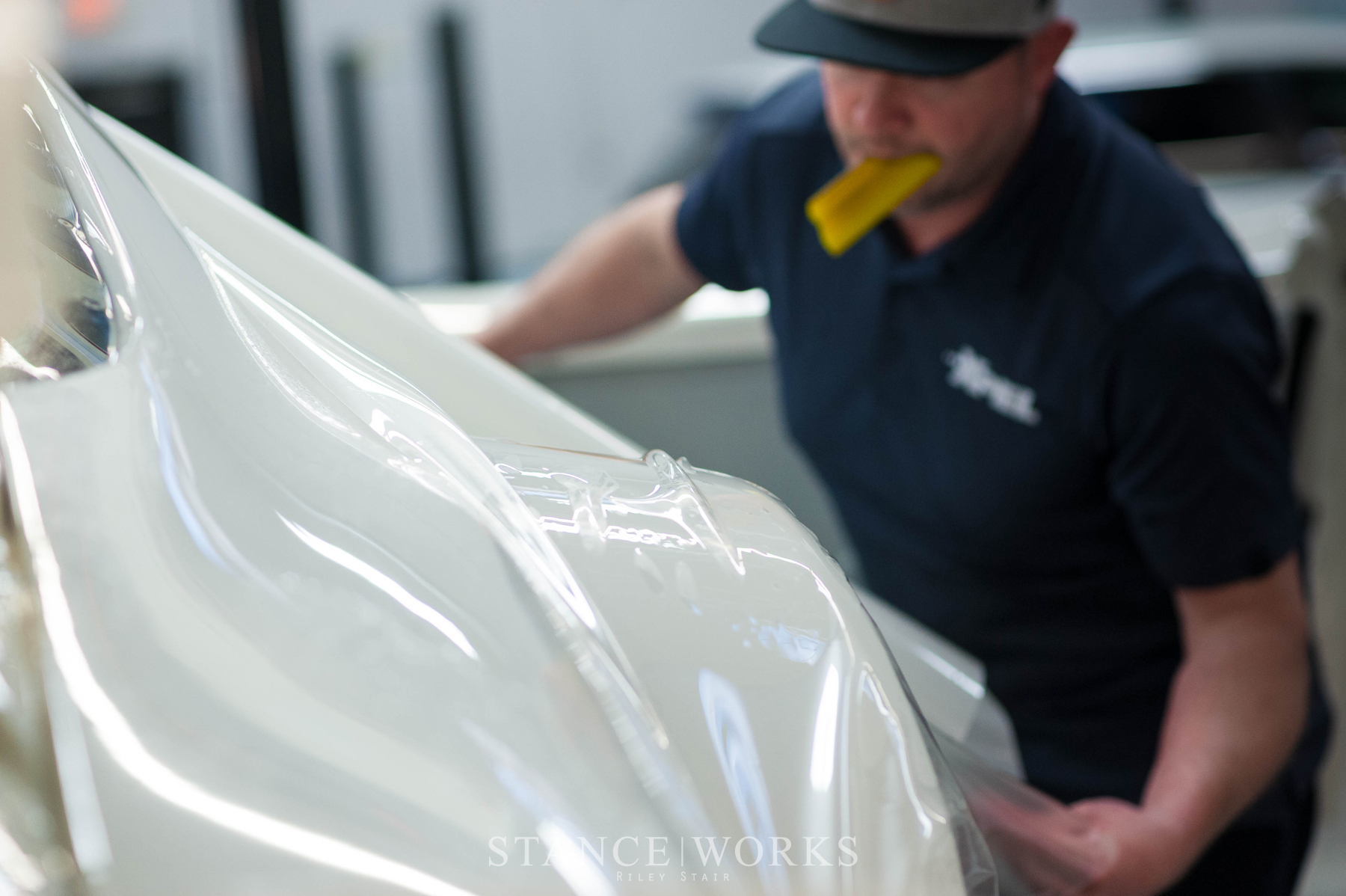 At the core of the installation, and the material of choice, is XPEL's Ultimate Plus paint protection film. Engineered with no holds barred, the Ultimate Plus film boasts a slew of features that make it one of the most advanced films in the world. From its heat activated self-healing topcoat that is capable of healing light scratches and swirls, to its UV-proof non-yellowing composition, it's a film designed with both protection and preservation in mind. Its stain-resistant makeup and its Edge Seal technology keep it lasting for years, and last but not least, as a protection film, it's designed to protect the Trans Am's paint and bodywork from the trials and tribulations that come from driving, both on track and off.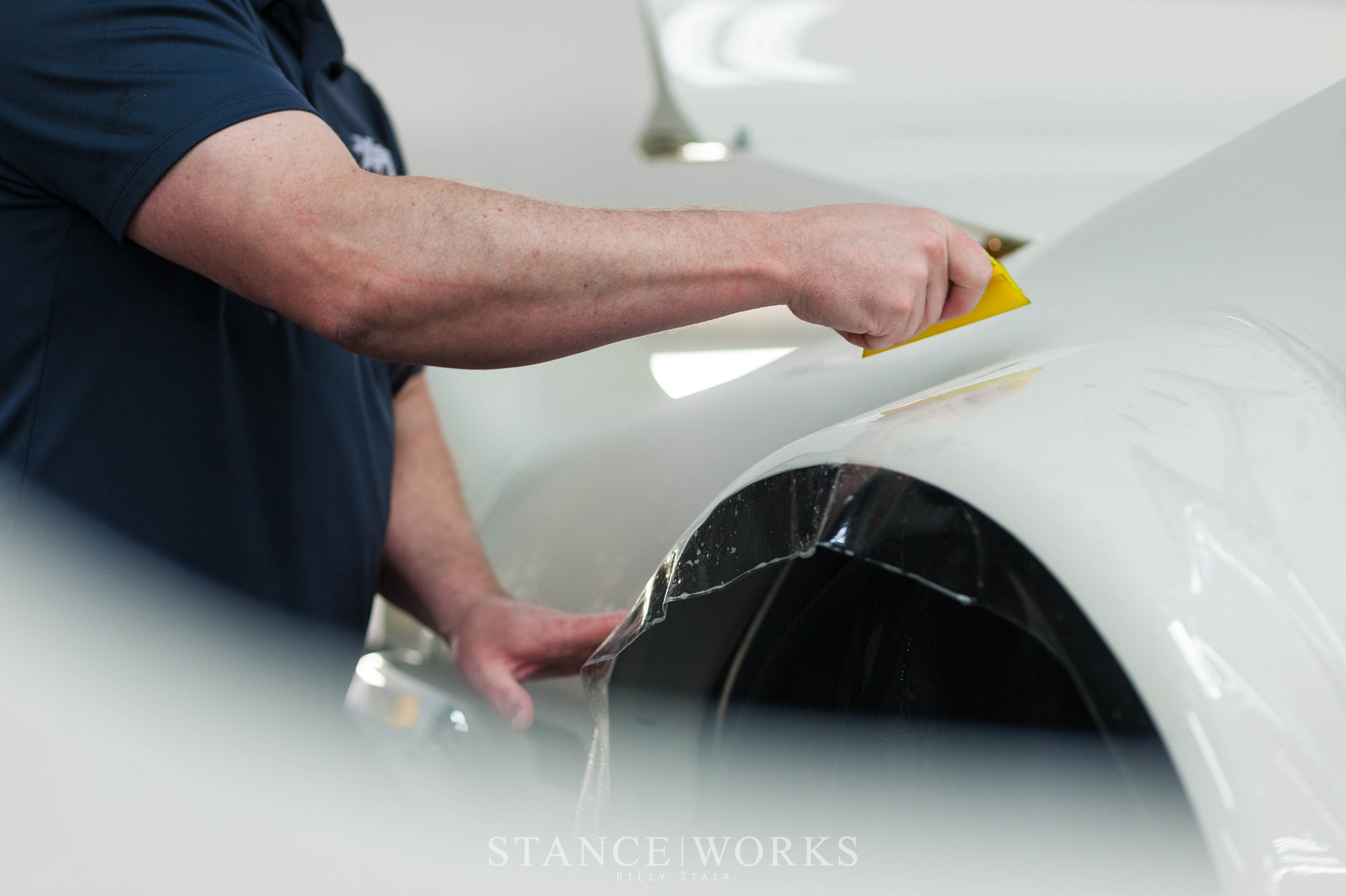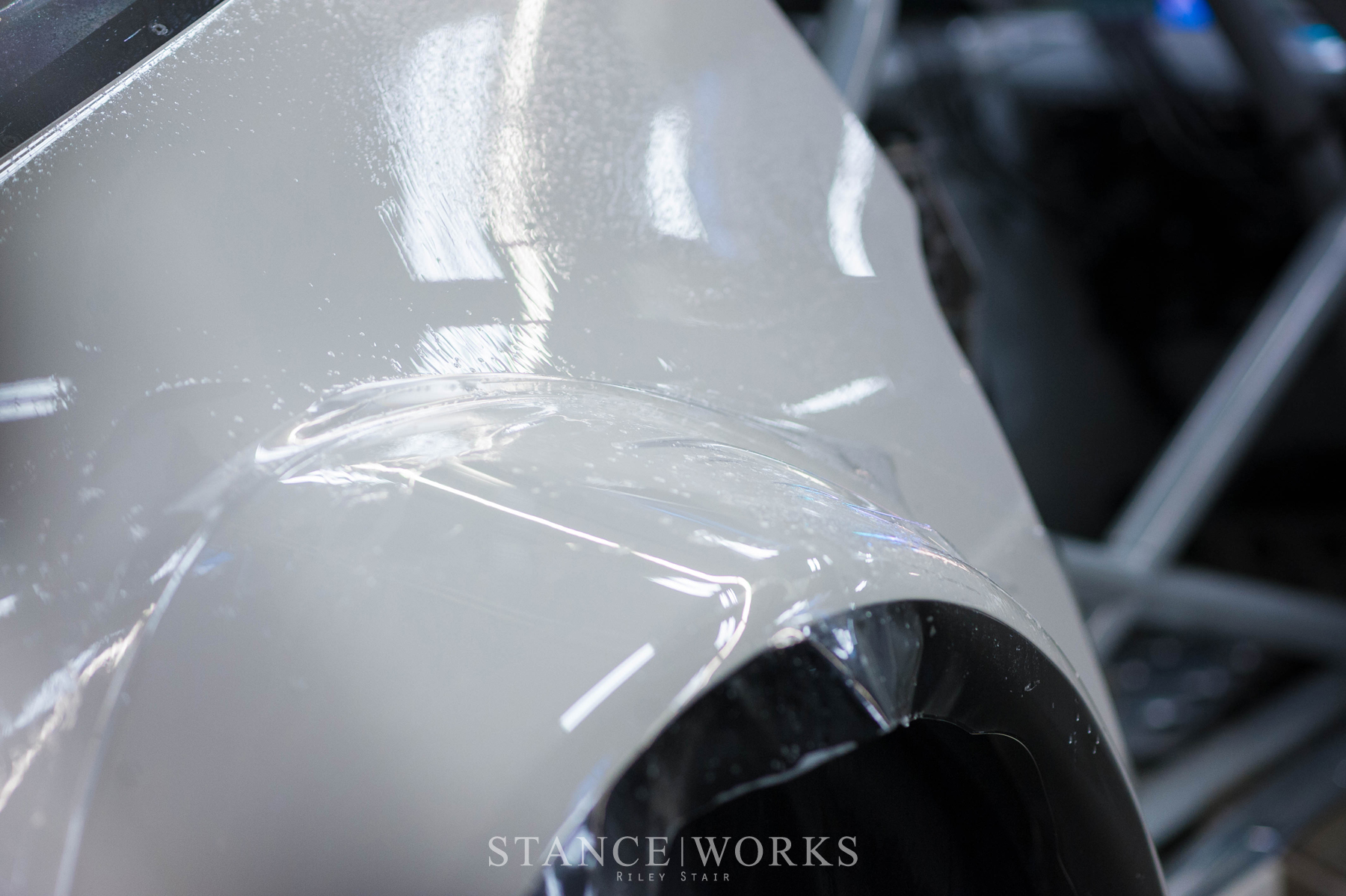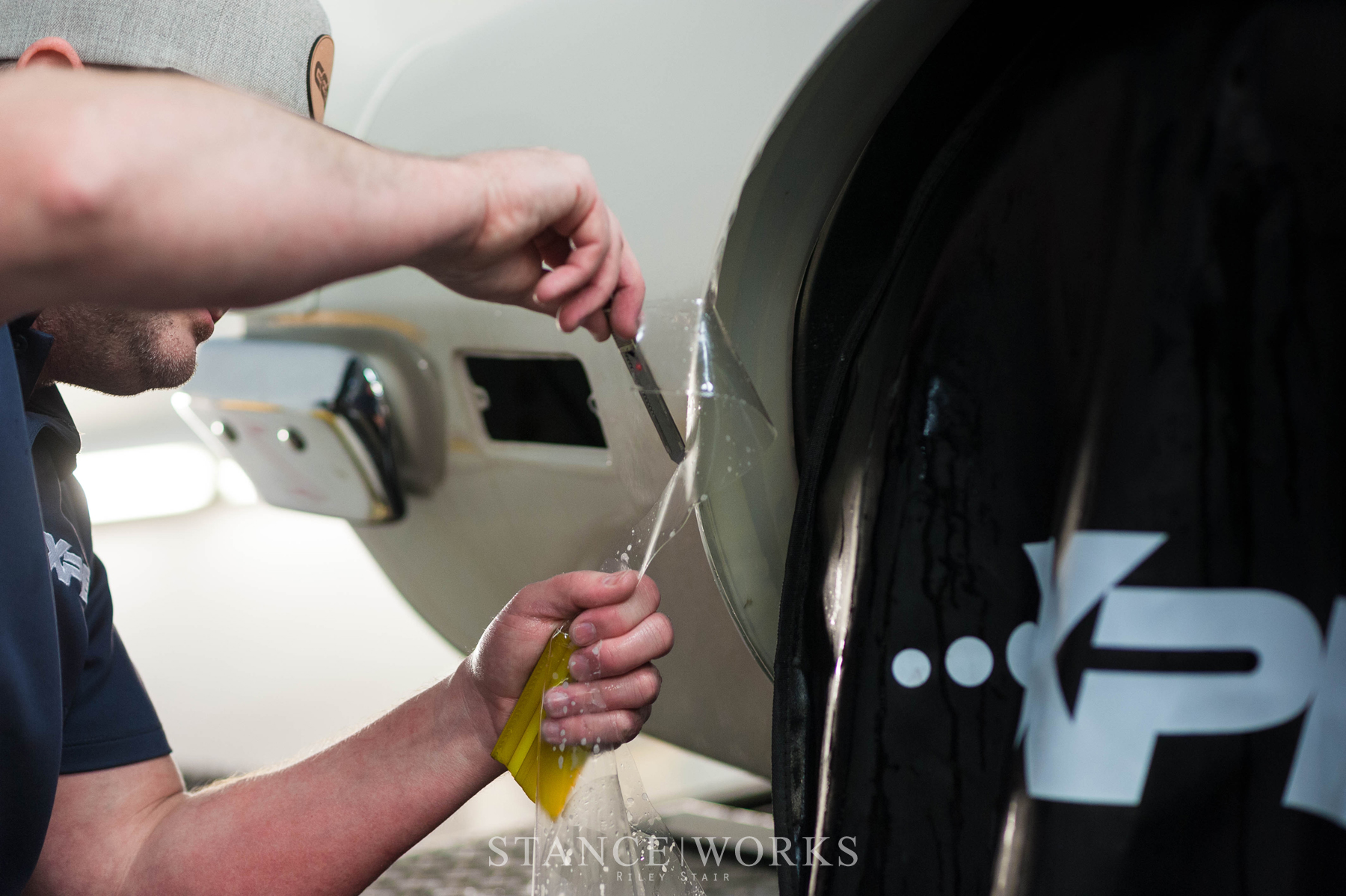 Many cars, if not most cars that folks have an interest in protecting, can be done through XPEL's pre-cut films, thanks to their Design Access Program. The DAP, as they call it, is the world's largest & most comprehensive pattern repository with 80,000+ real-time paint, headlamp and window tint patterns. This works well for most applications, but as anyone reading knows, Riley's Trans Am is anything but off-the-shelf. Its complex nose shape, its wide arches, and its modified features require a completely-custom layout, which is where Clearbra Chris's talents begin to shine.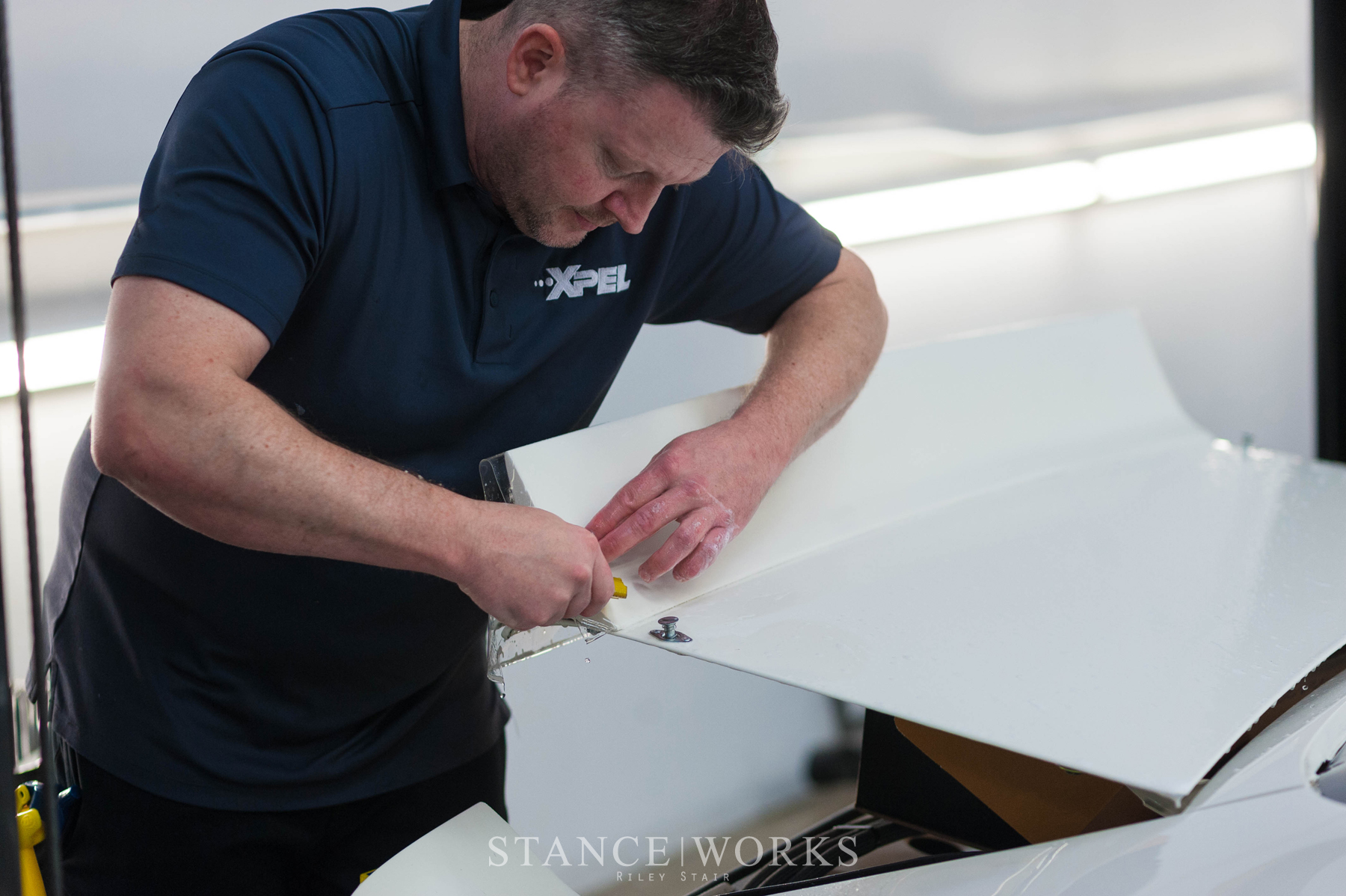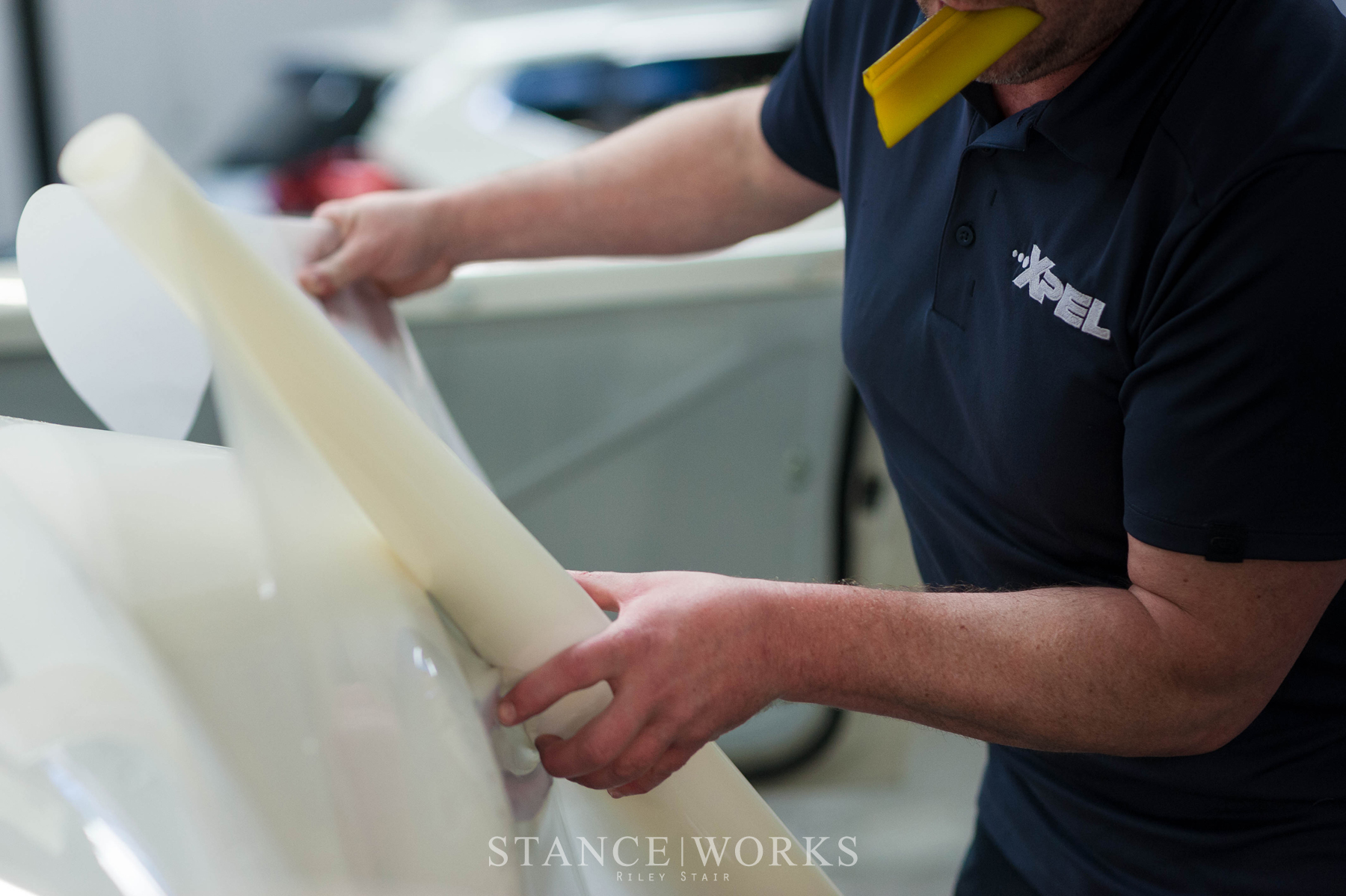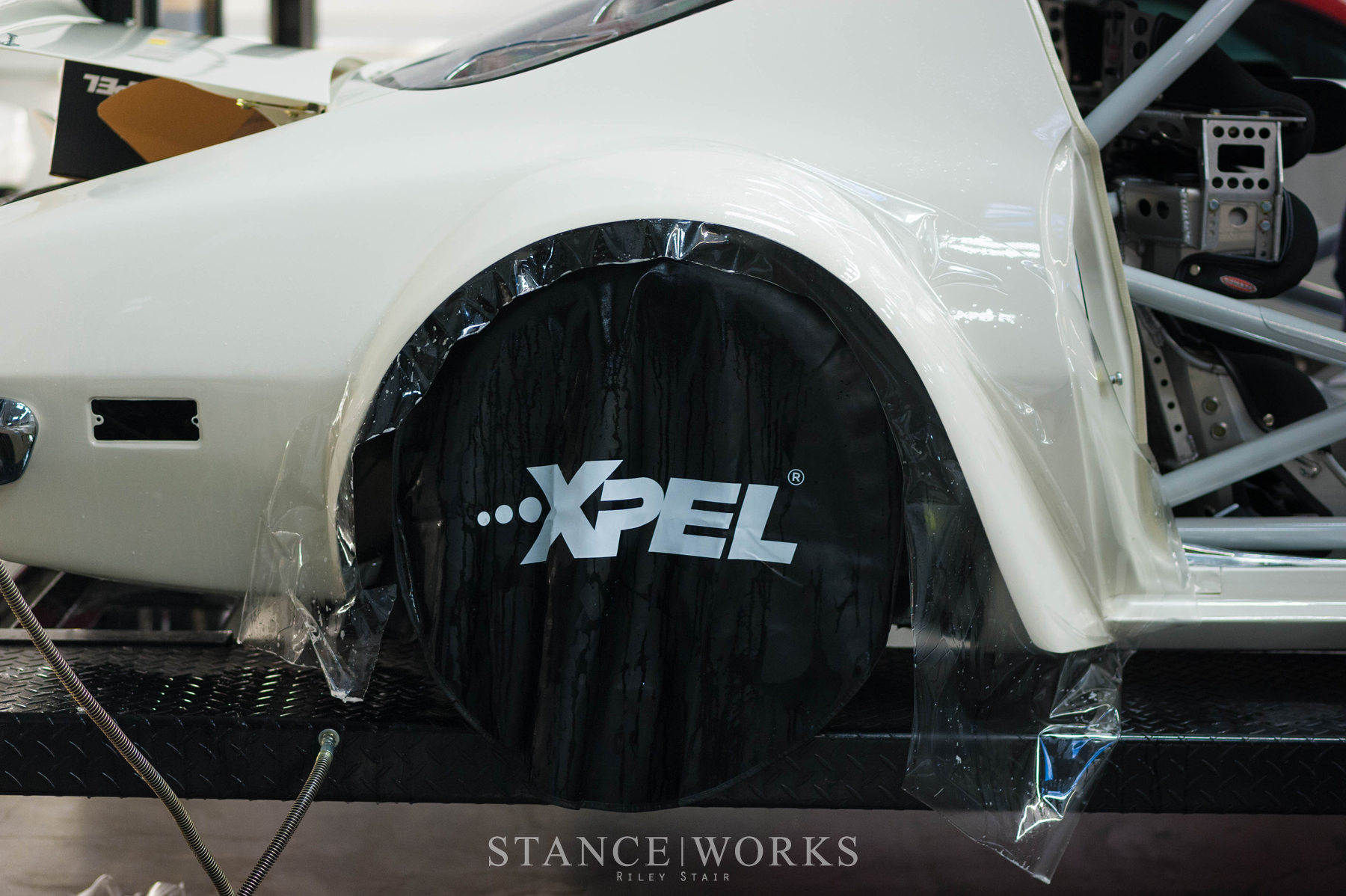 Over the course of a week, Chris meticulously laid out, plotted, and often hand cut the film that adorns the car. Now, every square inch finds itself covered, from nose to tail, top to bottom, with no corners cut. Perhaps more impressive than the total coverage, though, is the undetectable presence of seams. The lack of trim and bodylines on the car forces the use of multiple pieces of film, but you'd be hard pressed to ever find where the pieces meet, even with Chris himself pointing them out. The finish of the Ultimate Plus film is unparalleled, too: nearly invisible on the surface of the paint, with no distortions, cloudiness, or even a hint of dullness in contrast to the beautifully polished paint. The film's optical clarify forces its disappearance, moving any future paint problems to "out of sight, out of mind."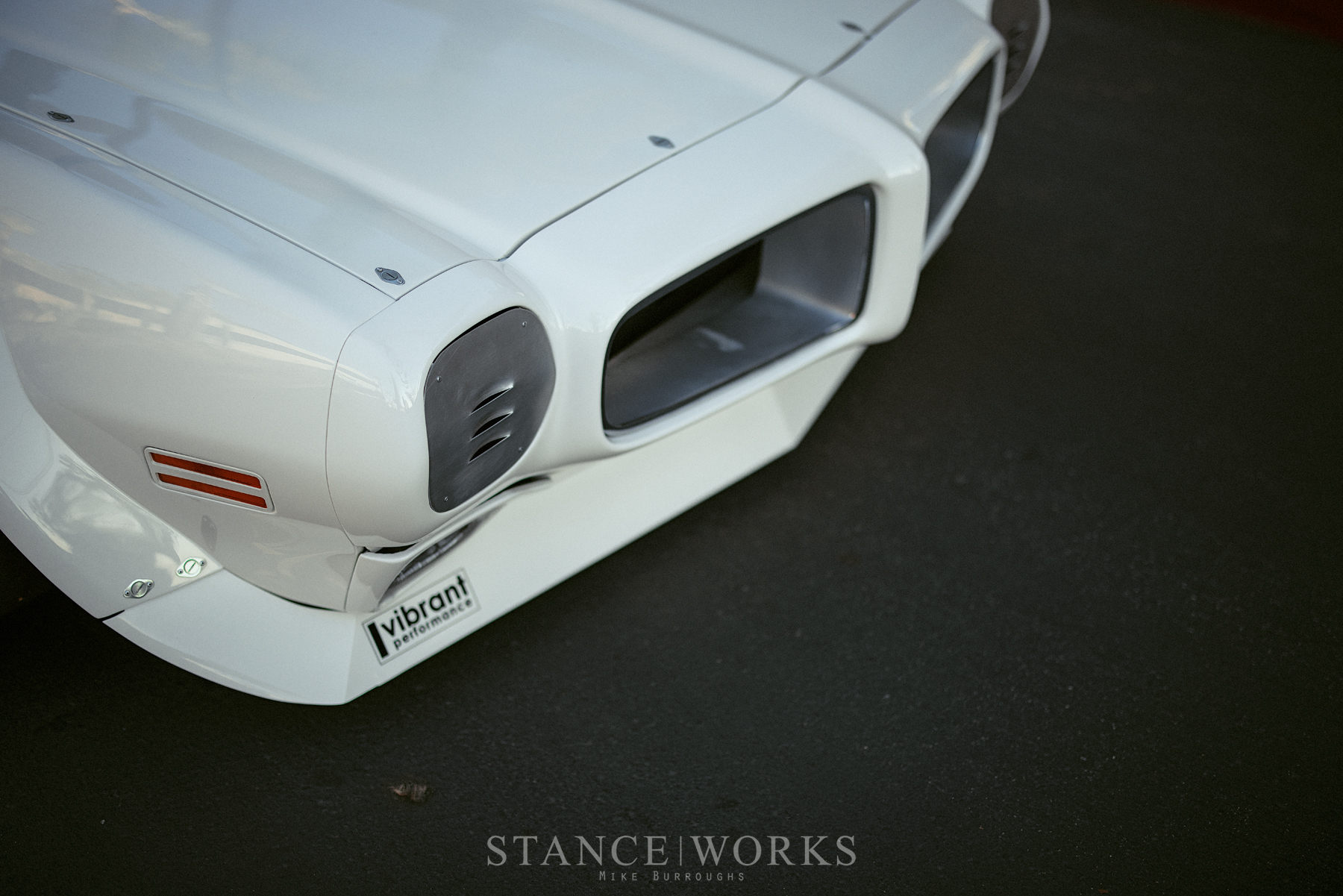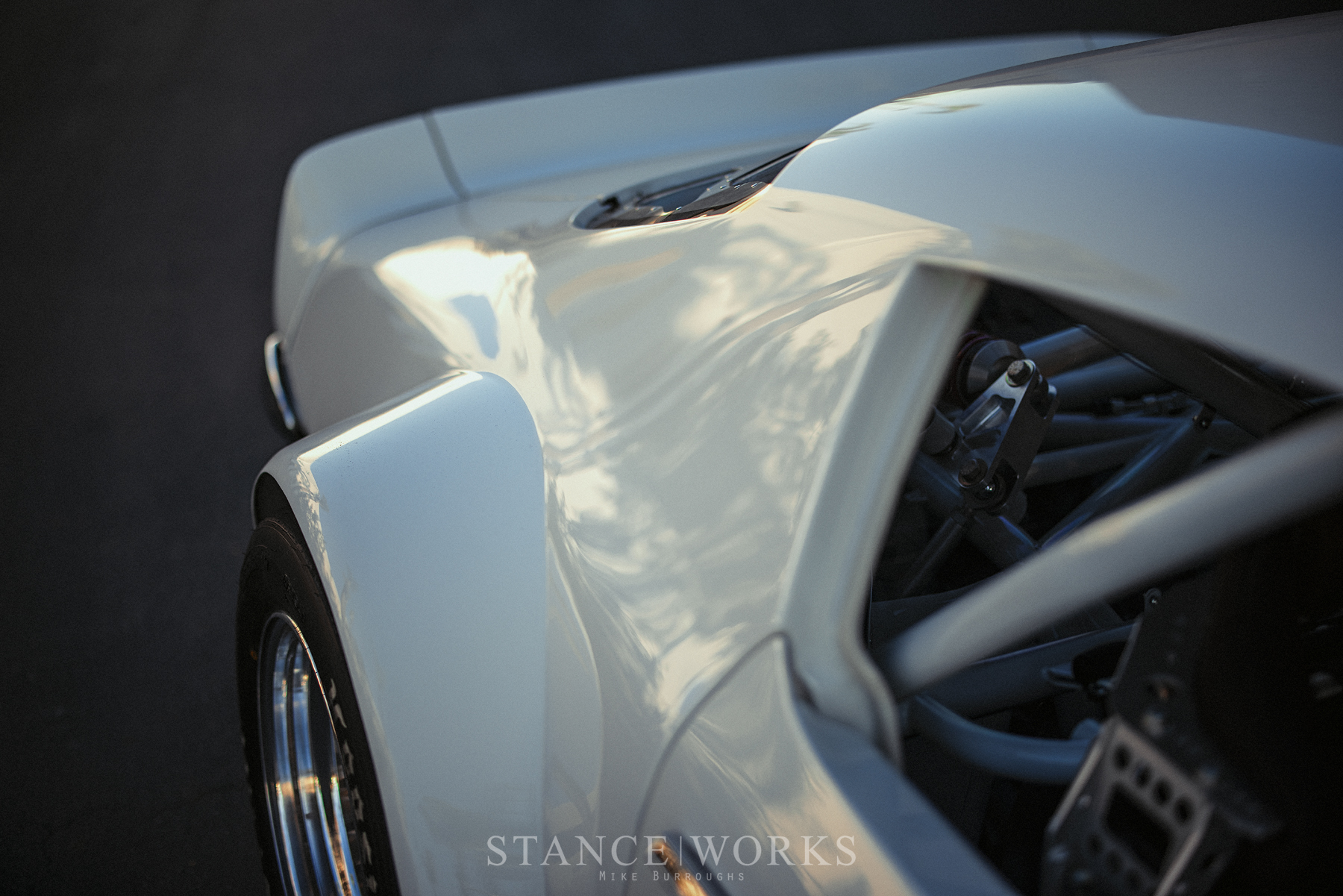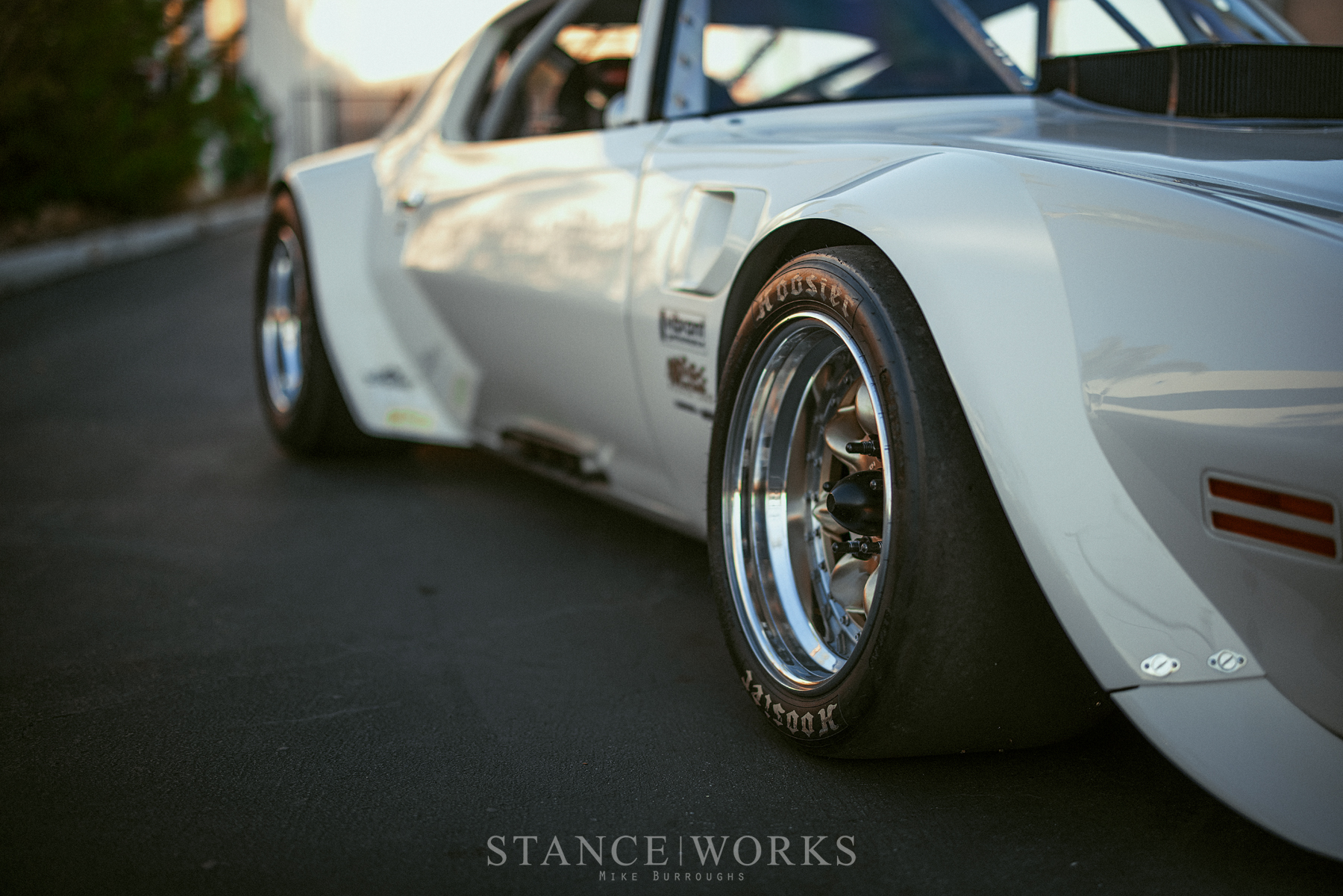 Following completion of the XPEL installation, Chris was whisked off to Mexico for his next install, while the Trans Am was loaded up and brought back to California. Back at the shop, we were finally able to admire the finished product, which has the car looking as good, if not better, than the day it was rolled onto the SEMA showroom floor. Scuffs and scratches are now a thing of the past: Riley can instead turn his attention to tuning and perfecting the car's dynamics as he chases time on the circuit. On track, thanks to XPEL, he can focus on driving instead of worrying about what may happen to his pride and joy. It's a match made in heaven: perfect paint and XPEL, and leaves one of the greatest stresses of owning such a machine in the rear view mirror. Now, onto the track we go, once again.