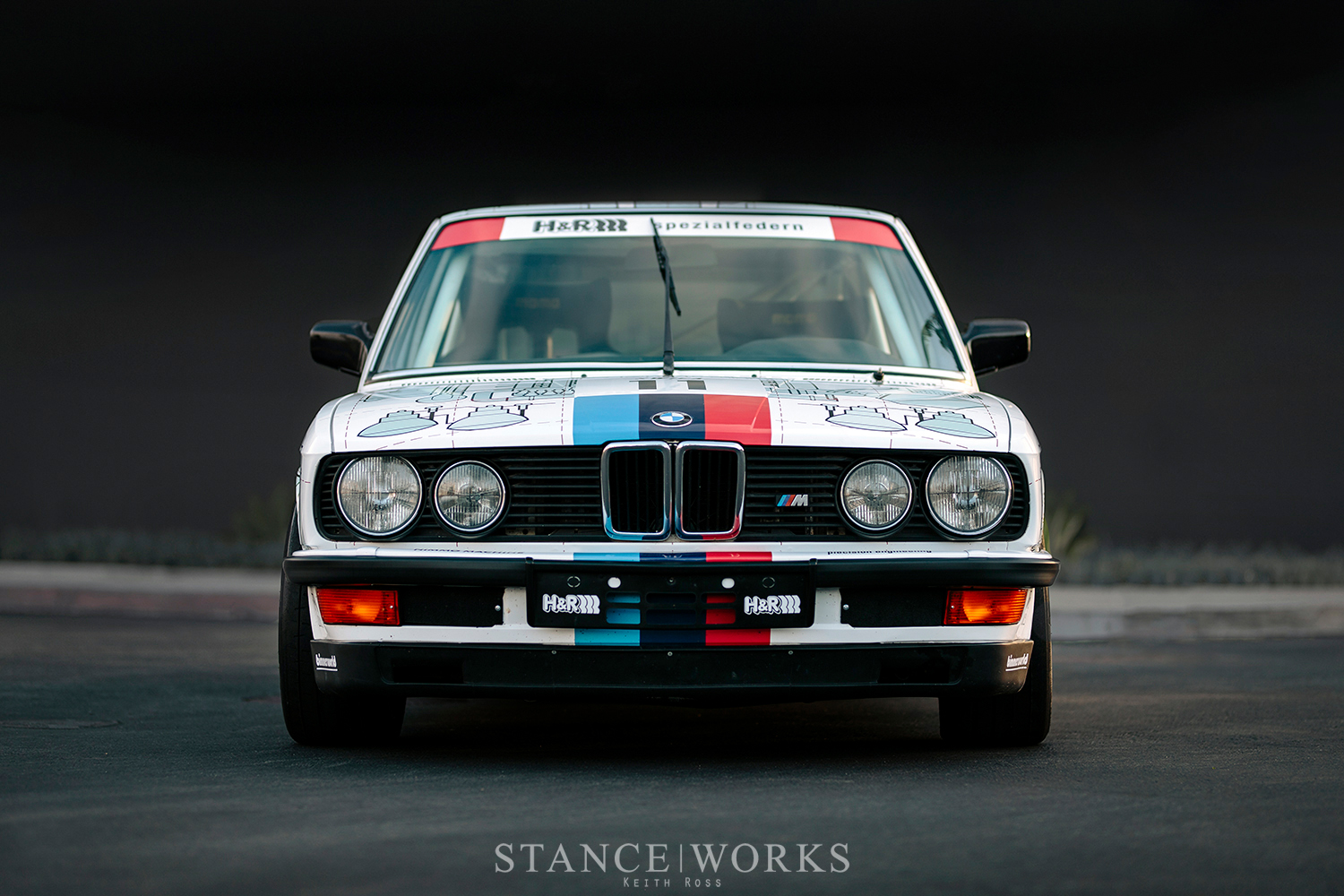 Flashback Friday – The StanceWorks "Parts Car" E28 Group A Tribute – by Keith Ross
An incredible photo set, unposted from the StanceWorks Archives. Photographed in May of 2017, Keith Ross captured the StanceWorks "Parts Car" in what is undoubtedly the best photo set on record. Built as a tribute to the nearly-unknown 1982 FIA Group A E28 528i race cars that took home a championship win, the StanceWorks "Parts Car" payed homage to to an important piece of BMW history with its unveiling at SEMA, 2016, with H&R Springs.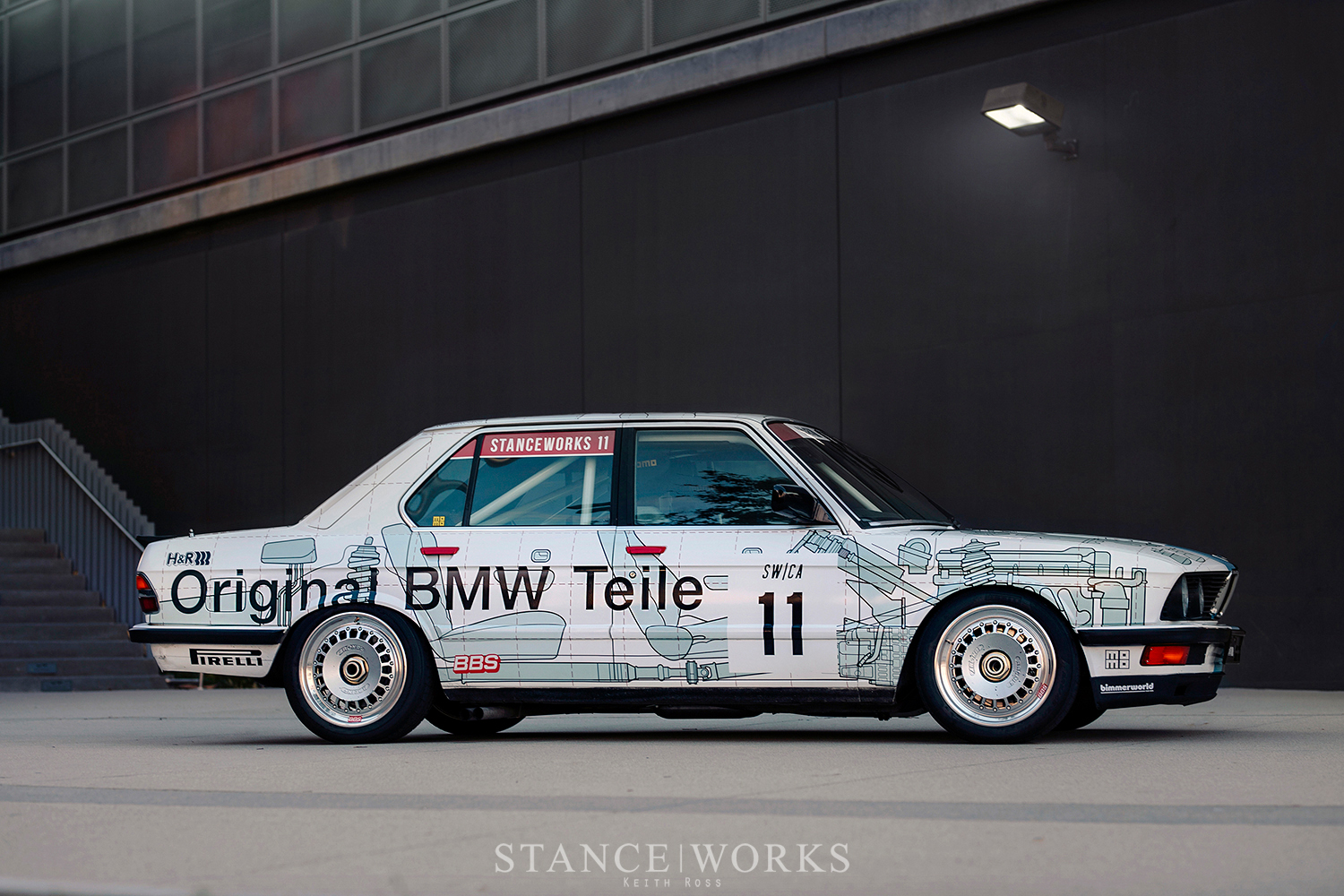 The Group A E28s were based on production cars, through and through, with relatively minimal changes to prepare them for the grueling efforts of racing on circuits throughout Europe. With an emphasis on relative authenticity, the "Parts Car" was built to similar spec, beginning with an early-body E28 as a donor, in white, of course. The interior was stripped, and in its place, a FIA Group A-spec roll cage was built. Door cards, the dash, and the headliner remain, as they did in the originals.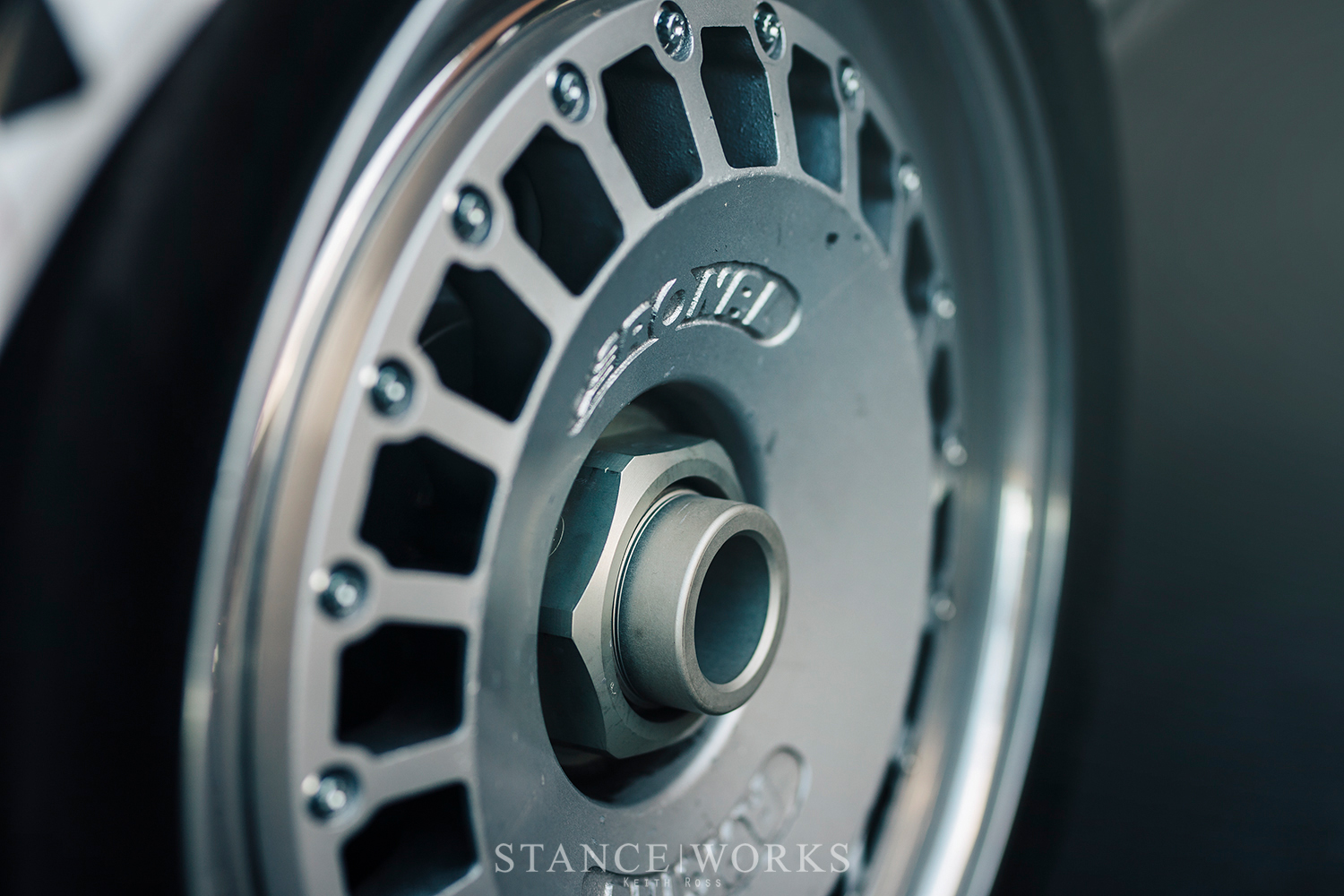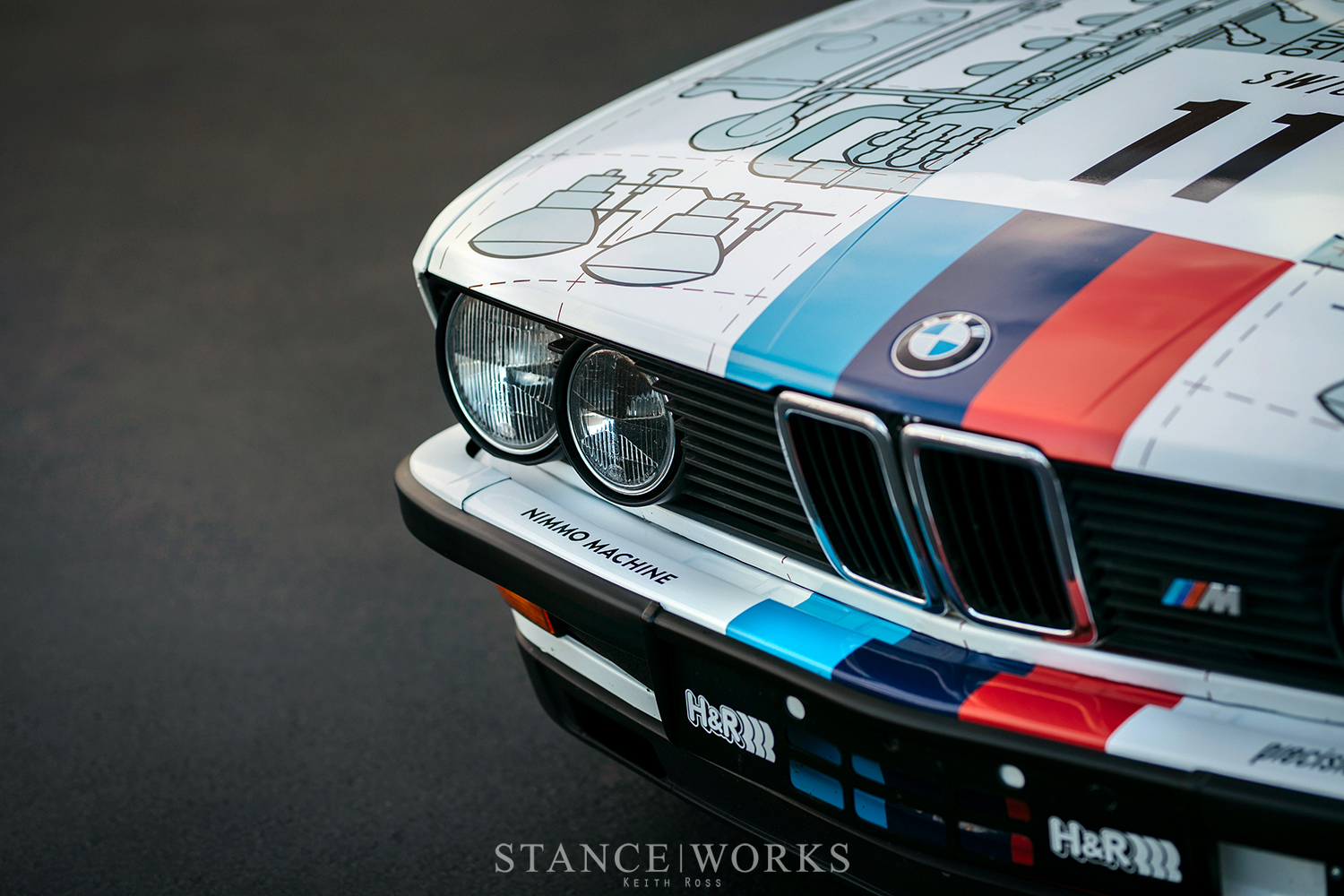 The car was converted to complete euro spec, with bumpers, grilles, and headlights to fit the part. An M5 spoiler and front air dam complete the sporty look, but also give way to some of the creative liberties taken with the car.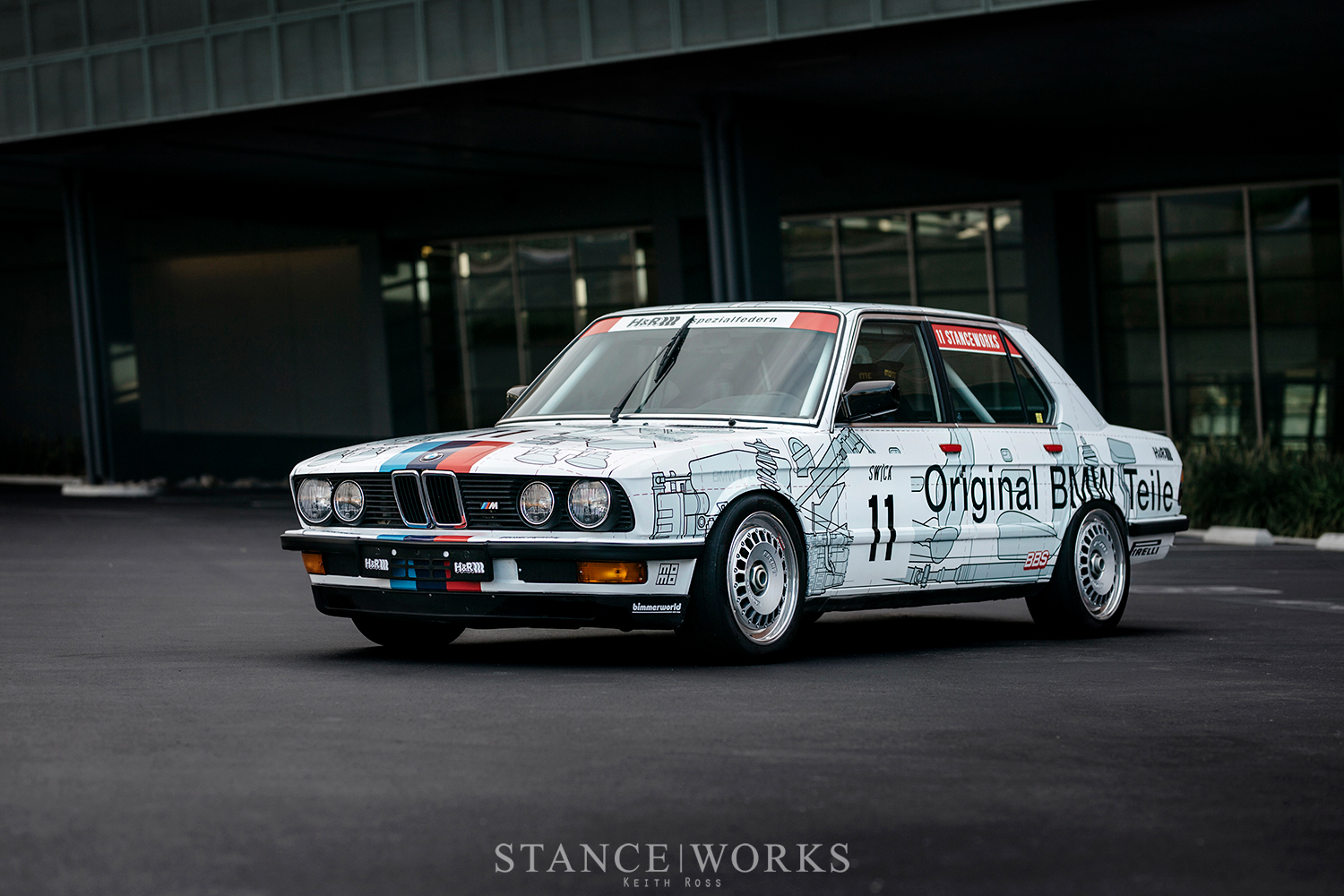 Although true to form in most respects, the Parts Car was built with the E28 M5's S38 under the hood in place of the more laid back 2.8-liter M30 found in the "real deal." Although the M5 was never homologated (nor even out at the time), the Parts Car was built with the "what if" mindset, imagining the outcome of a BMW-fielded M5 Group A racer.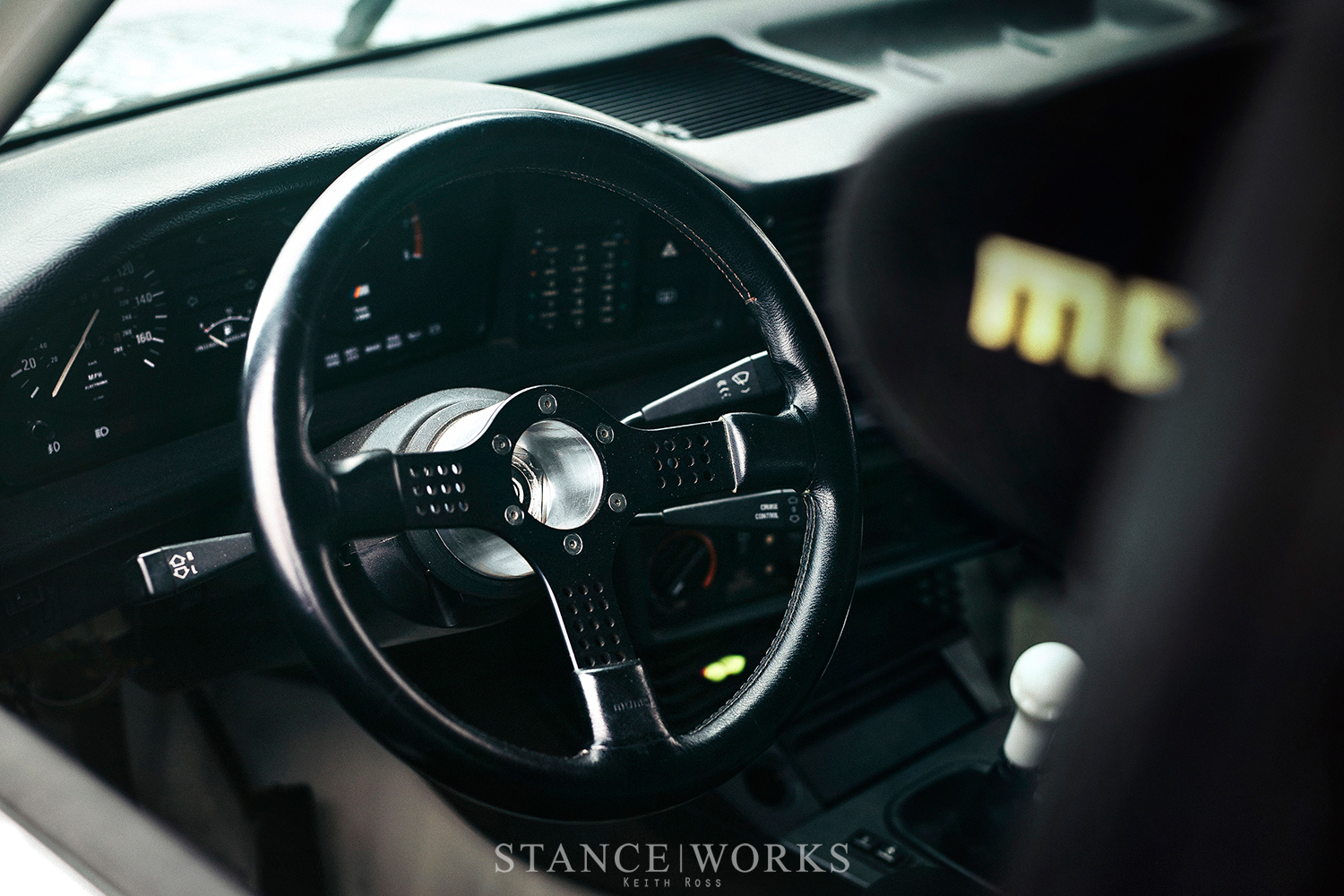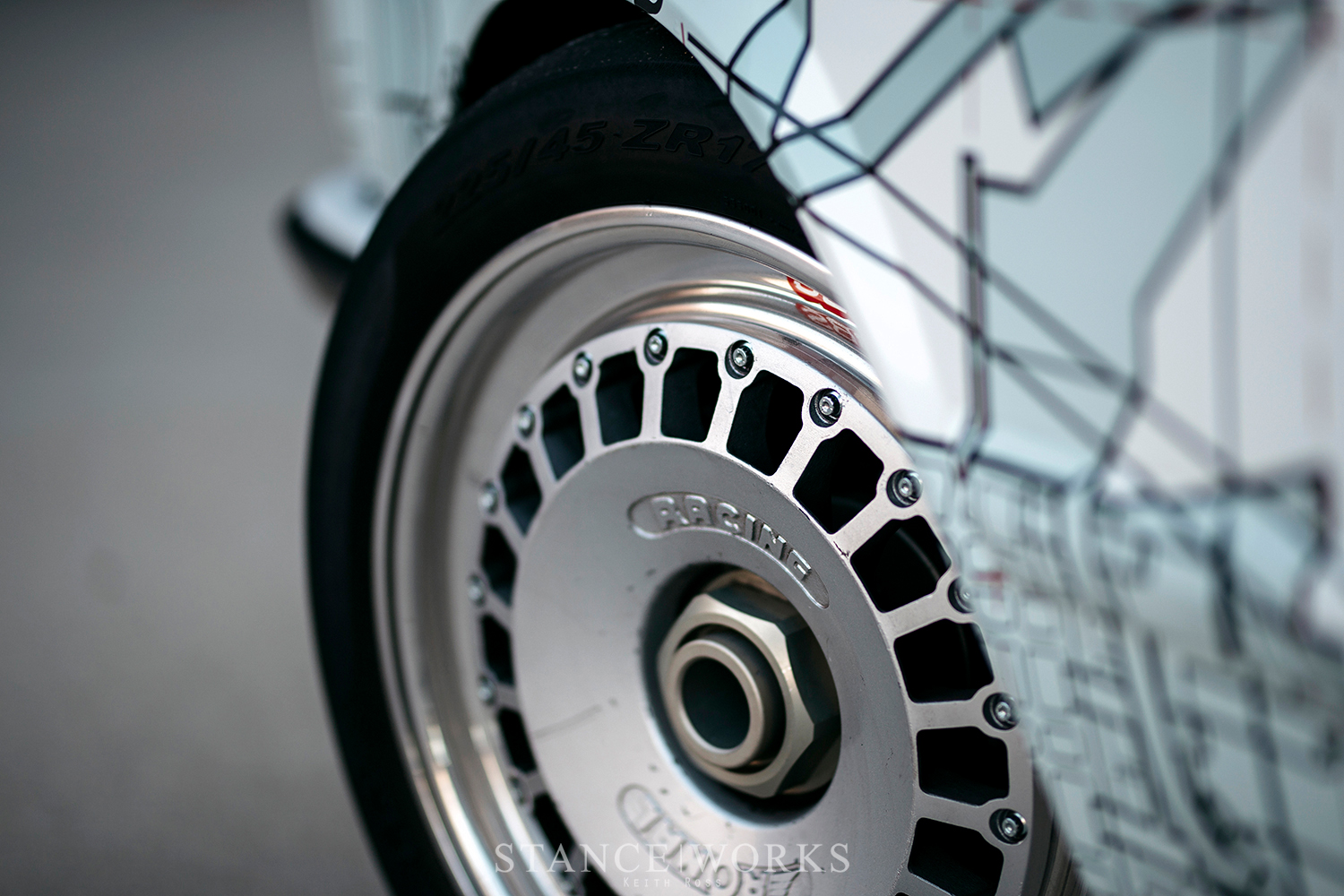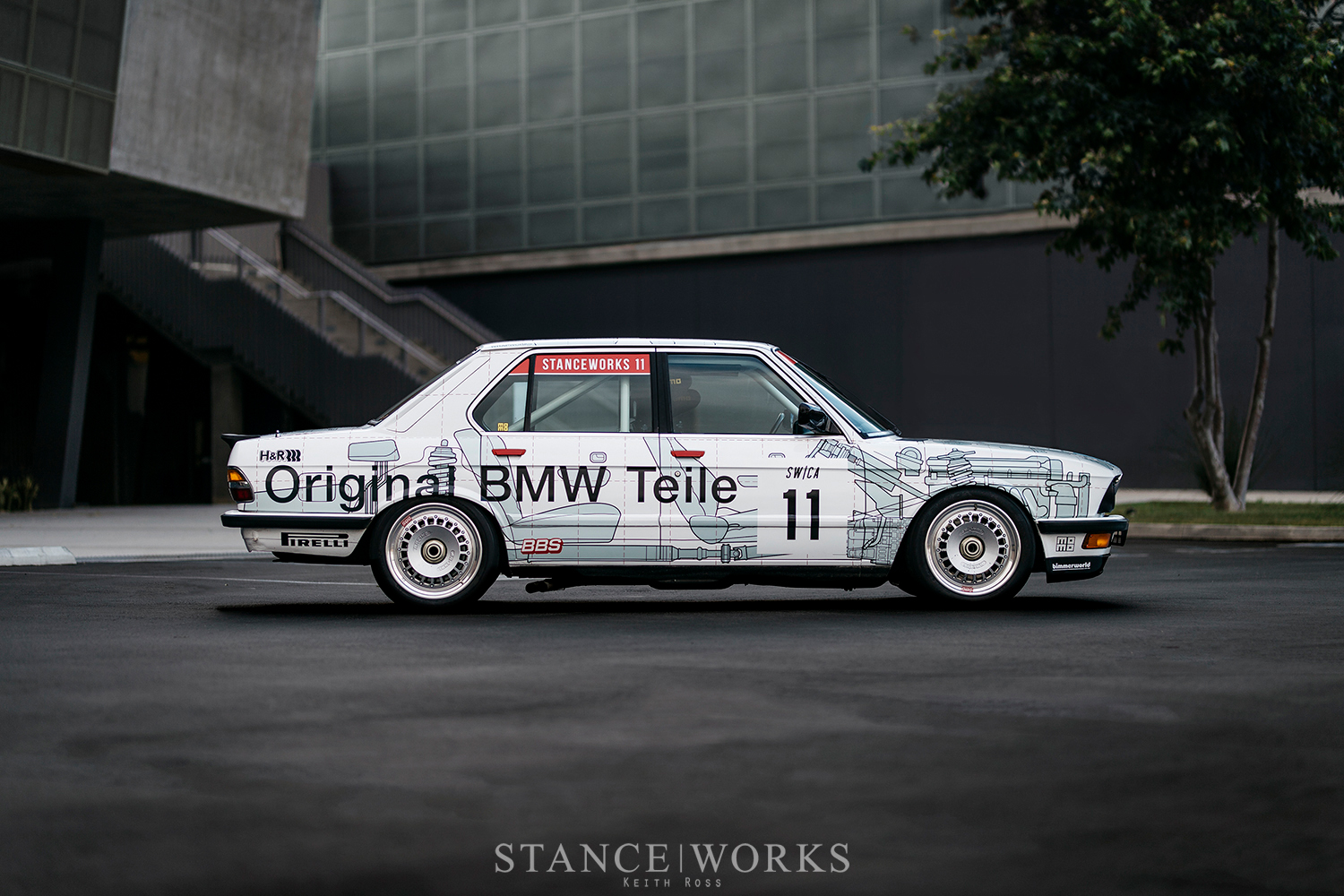 On the other end of the spectrum though, maximizing authenticity, is a set of Ronal Racing splits and centerlock hubs, as spec'd for the original FIA competition cars. Behind the wheels and Pirelli tires is a set of H&R Coilovers, springs, and sway bars which give the car the necessary handling characteristics and fit well within the confines of Group A specifications.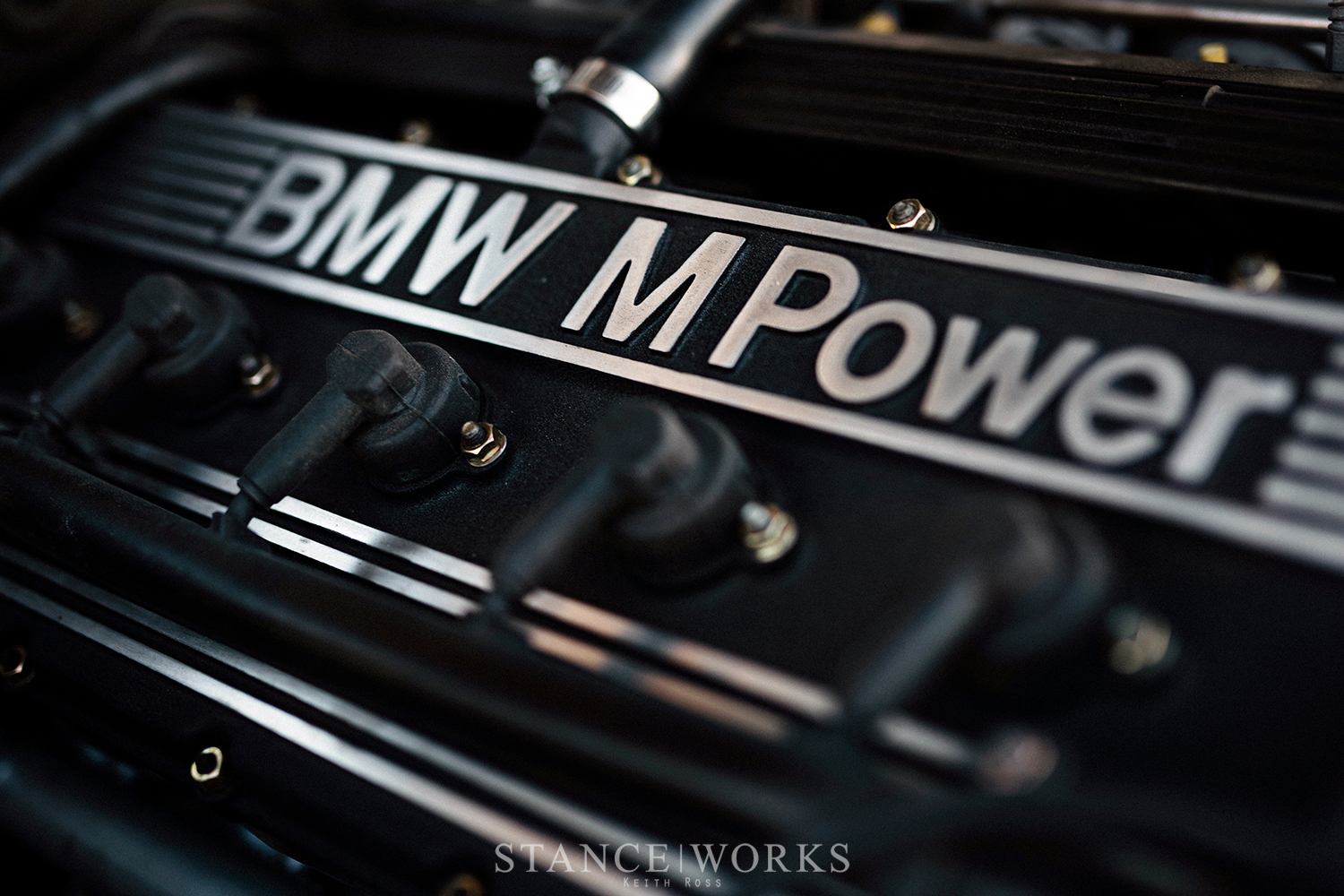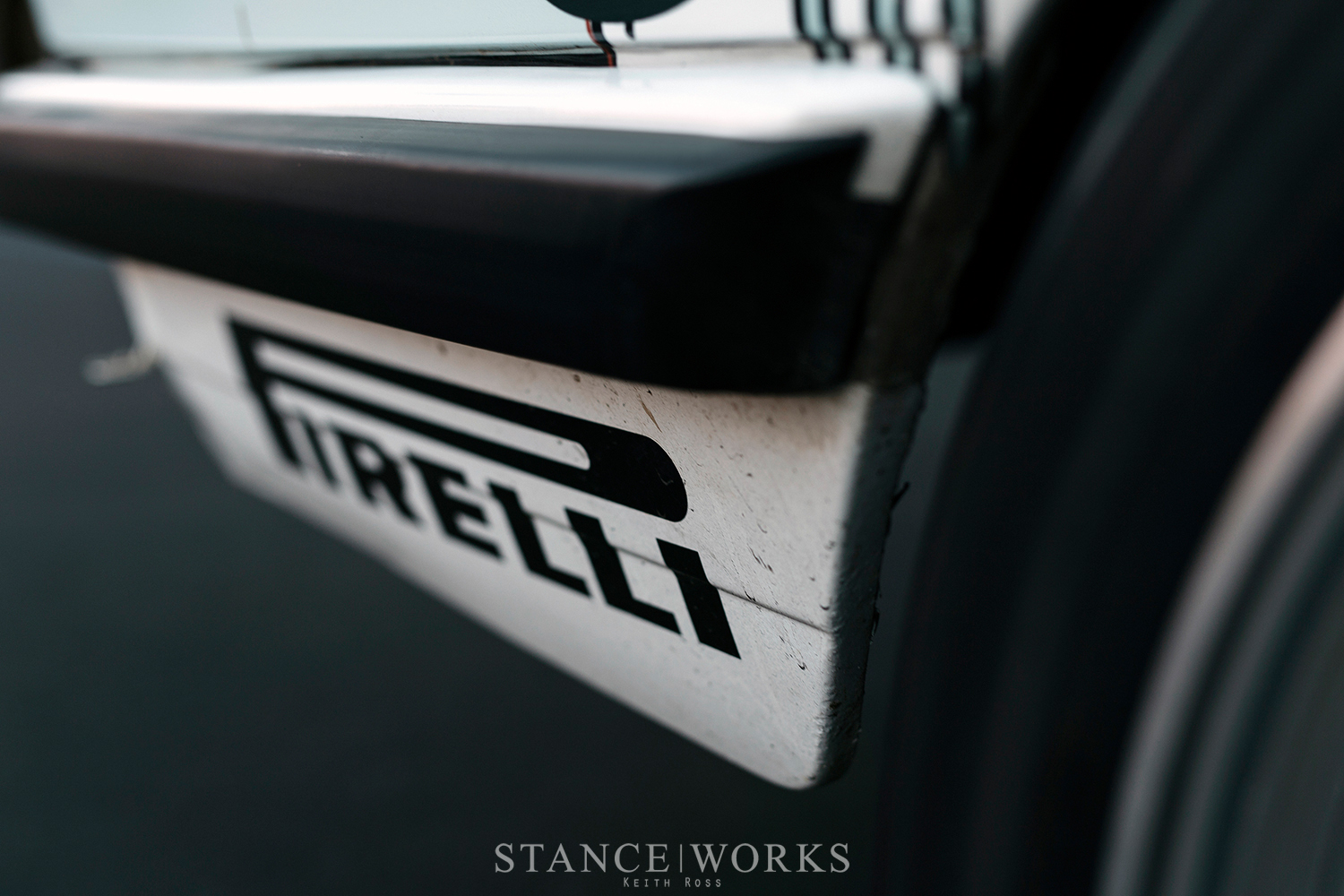 The livery, penned by Andrew Ritter, celebrates the blueprinted E24 Group A 6s that came along in 1983, the year after the E28 won and was phased out. Re-drawn to show the bits and pieces of the 5 instead of the 6, it makes for a one-off car that carries a touch of BMW history while making it something of its own.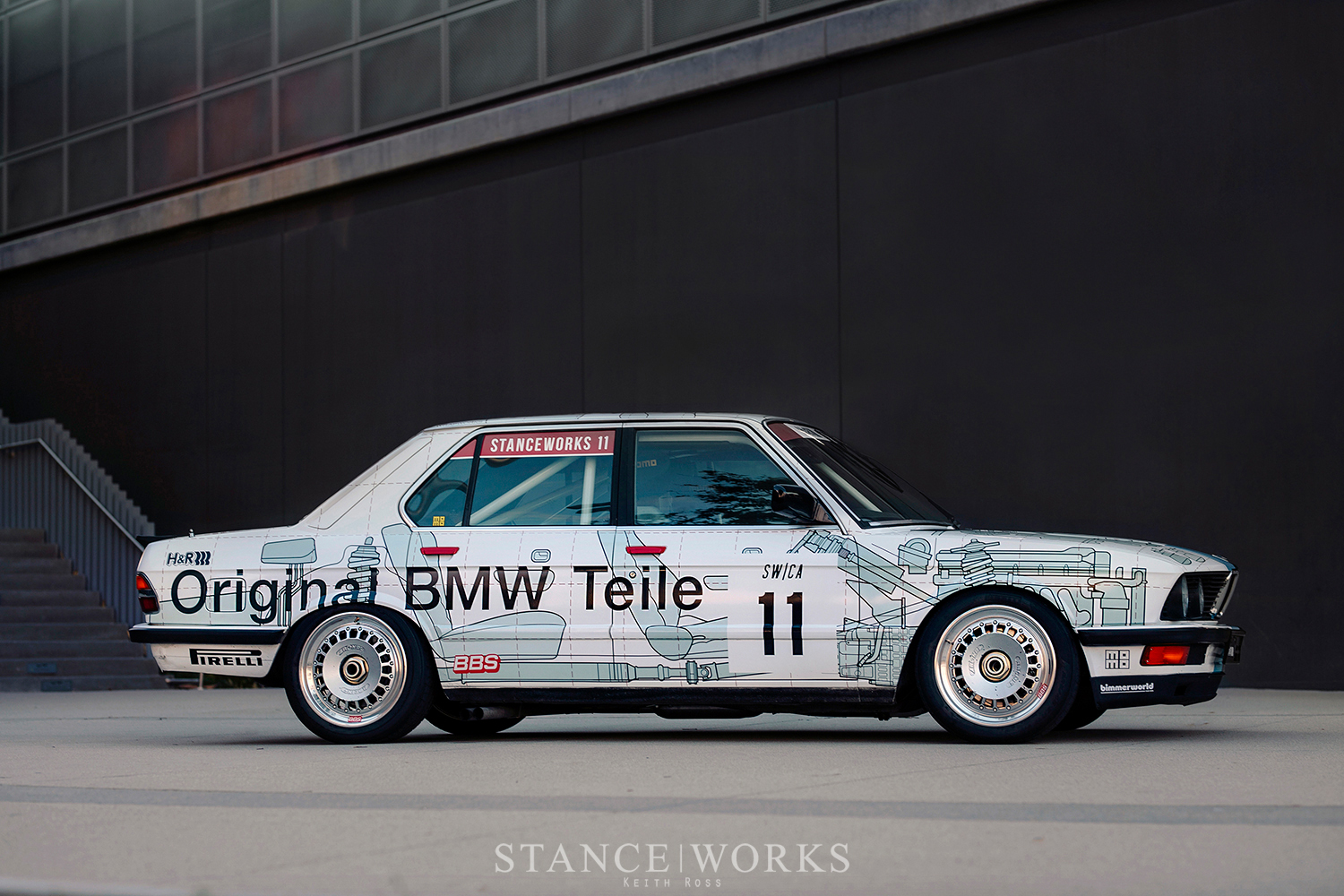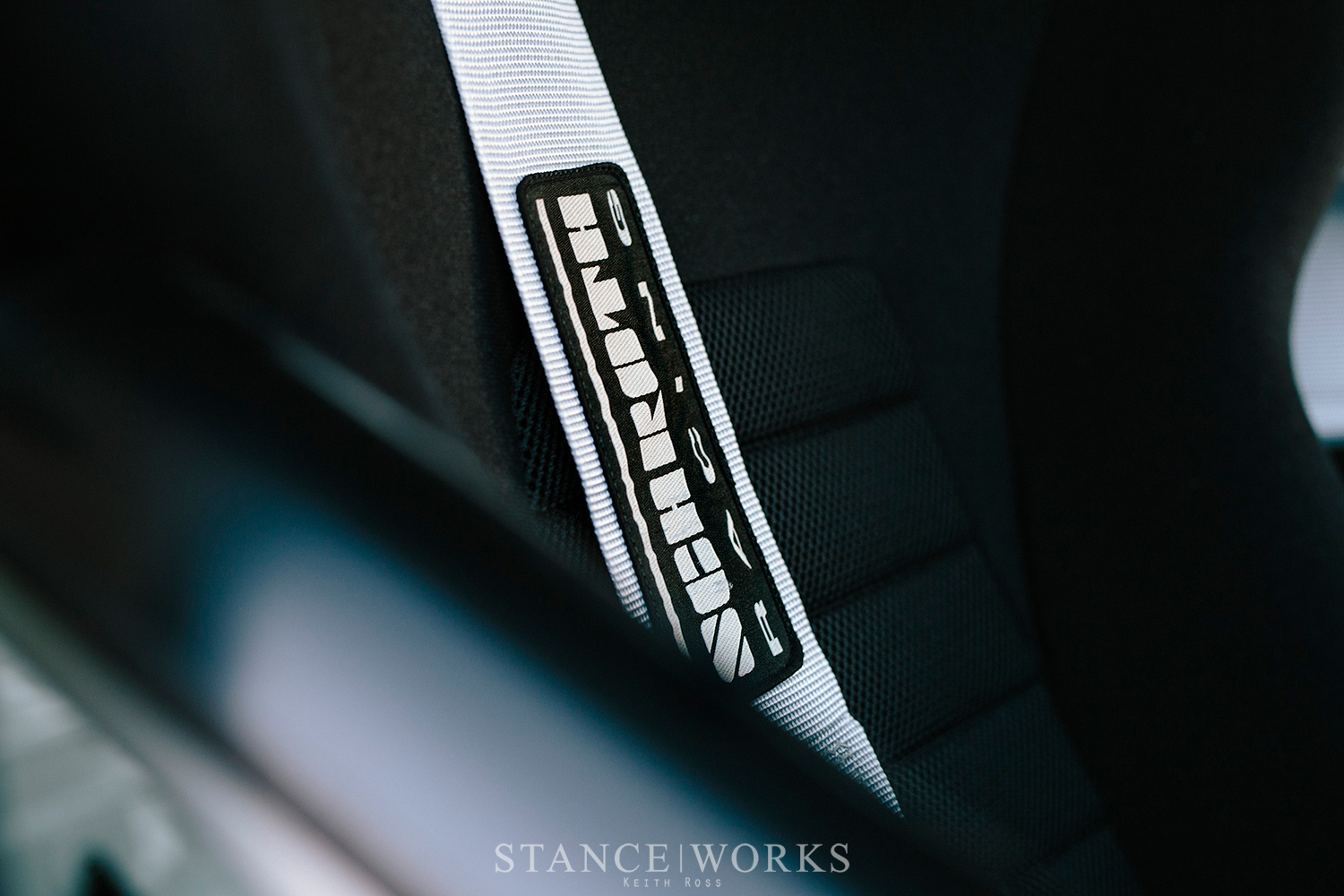 The car was eventually re-wrapped and modified for the 2017 SEMA show, relegating this stage to this history books. Thankfully, Kieth Ross captured some truly incredible images that are sure to preserve the car forever.