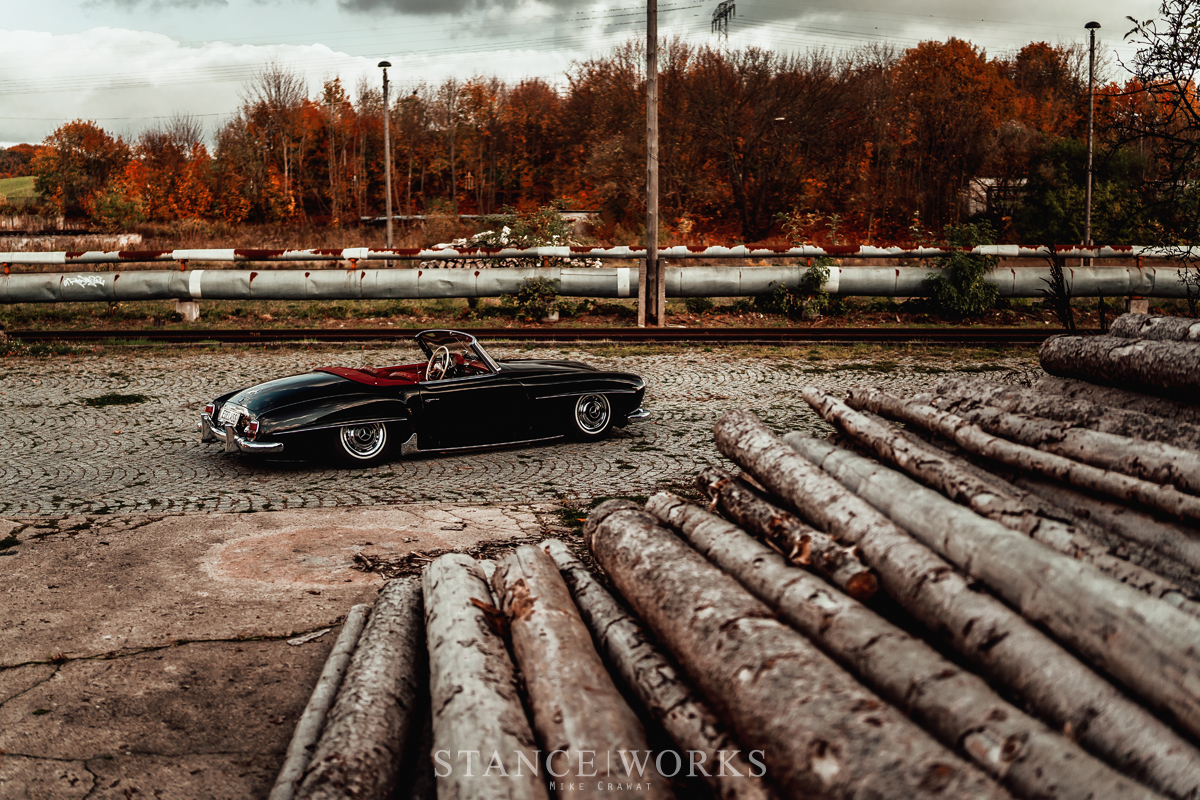 Edelweiss Customs – Robert Redlich's 1958 Mercedes 190SL – Photography by Mike Crawat
It's hard to imagine that a car like Robert Redlich's 1958 Mercedes 190SL is merely "making due," a stop-gap of sorts. Believe it or not, it's "settling," but that's only because one of the most iconic Mercedes Benz chassis of all time -- the W198 300SL Gullwing -- brings in a million bucks on a bad day. On a good one? Two, maybe more. For Robert, the dream has long been to own a 300SL, laid out and set up just right, but as is the case with most of us, his bank account is just shy of the ability to swing such a purchase. With a desire to chase the dream, though, he sought out the 300's little brother, a 190SL, and got to work.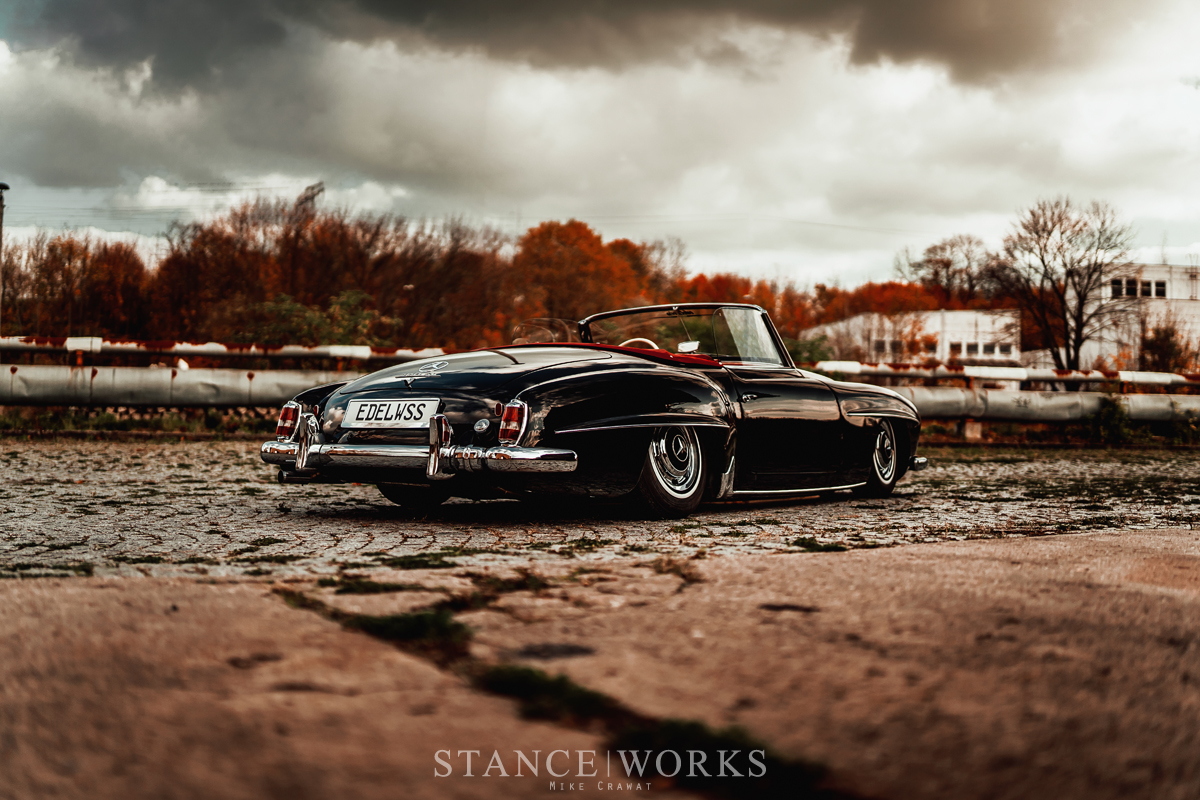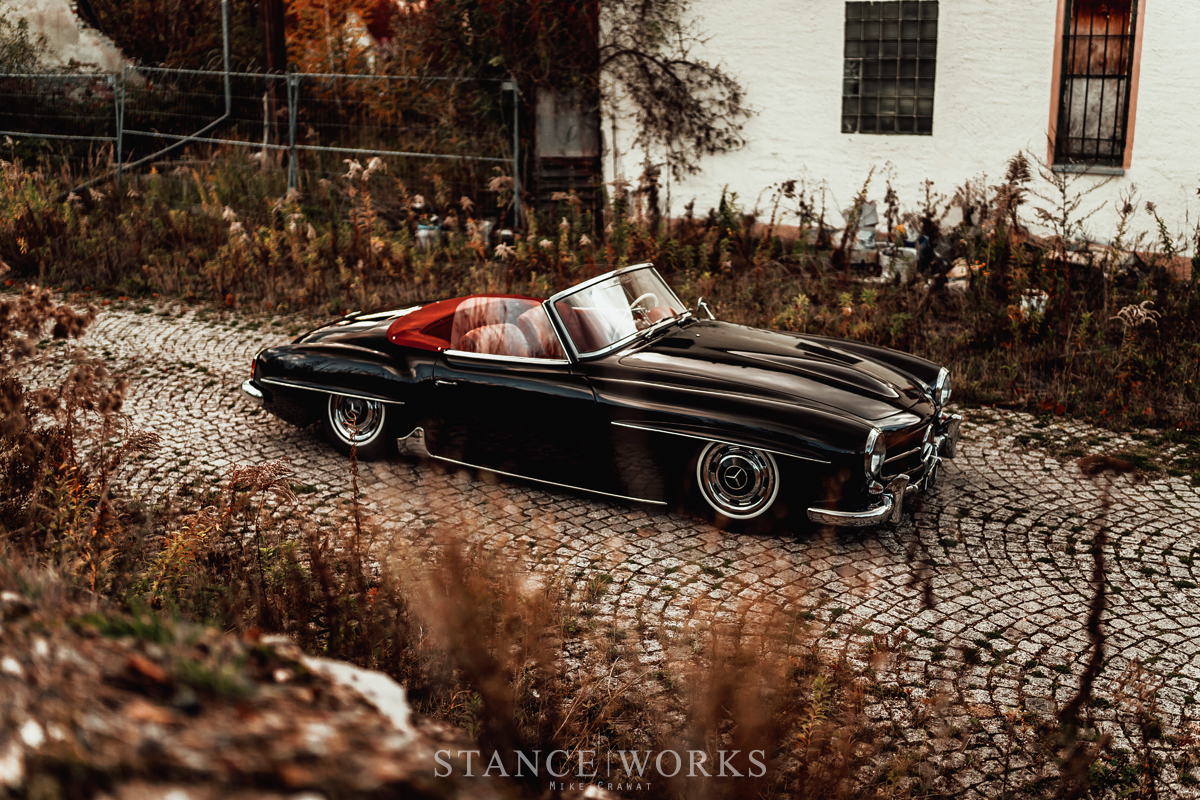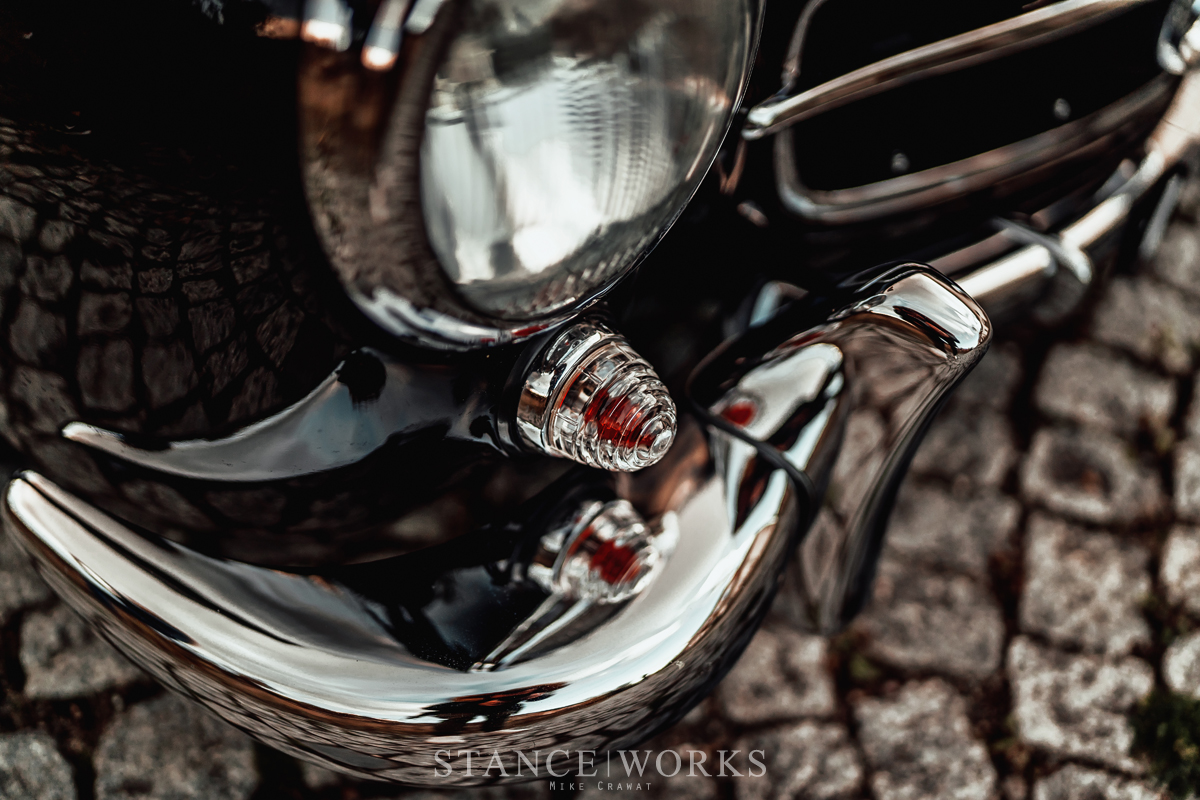 Although a bit unexpected, the 190SL fits well within the confines of the Edelweiss Customs shop: one of Germany's premier classic & vintage motorcycle shops, specializing in pre and post war machines with undeniable character. Although the Mercedes sports four wheels instead of two, it exudes the same traits and personalities as the bikes tend to do, all under the watchful eye of owner and operator Robert Redlich. With a deep and intimate understanding of what it takes to bring a rotten bike back from the depths of despair, Robert was keen to find the right example for his 190SL project. The 6 month search eventually led him to a complete, numbers-matching example located in Southern Germany, with minimal rot and no formal restoration work: simply a 30-year-old repaint in the factory color. It was a perfect match for the German hot rodder's style, complete with an original red interior and all the trimmings to make it whole. Robert secured the car and got to work doing what he does best.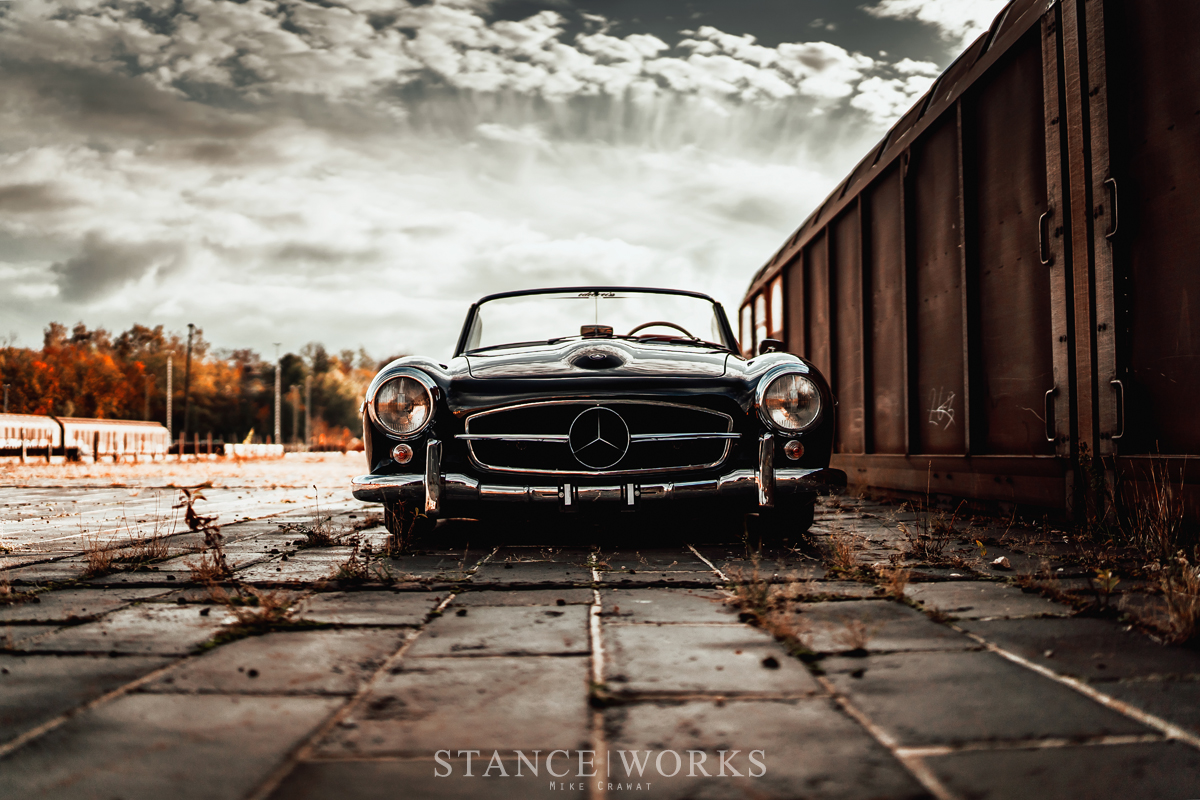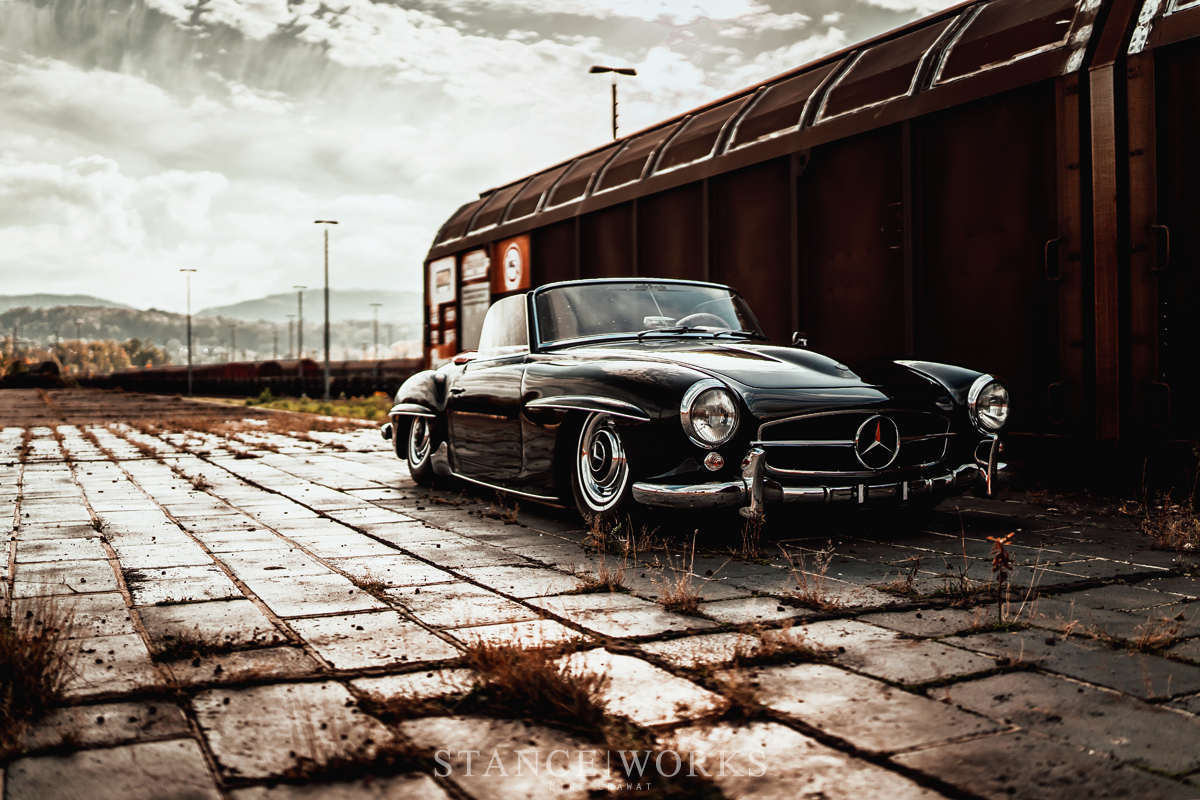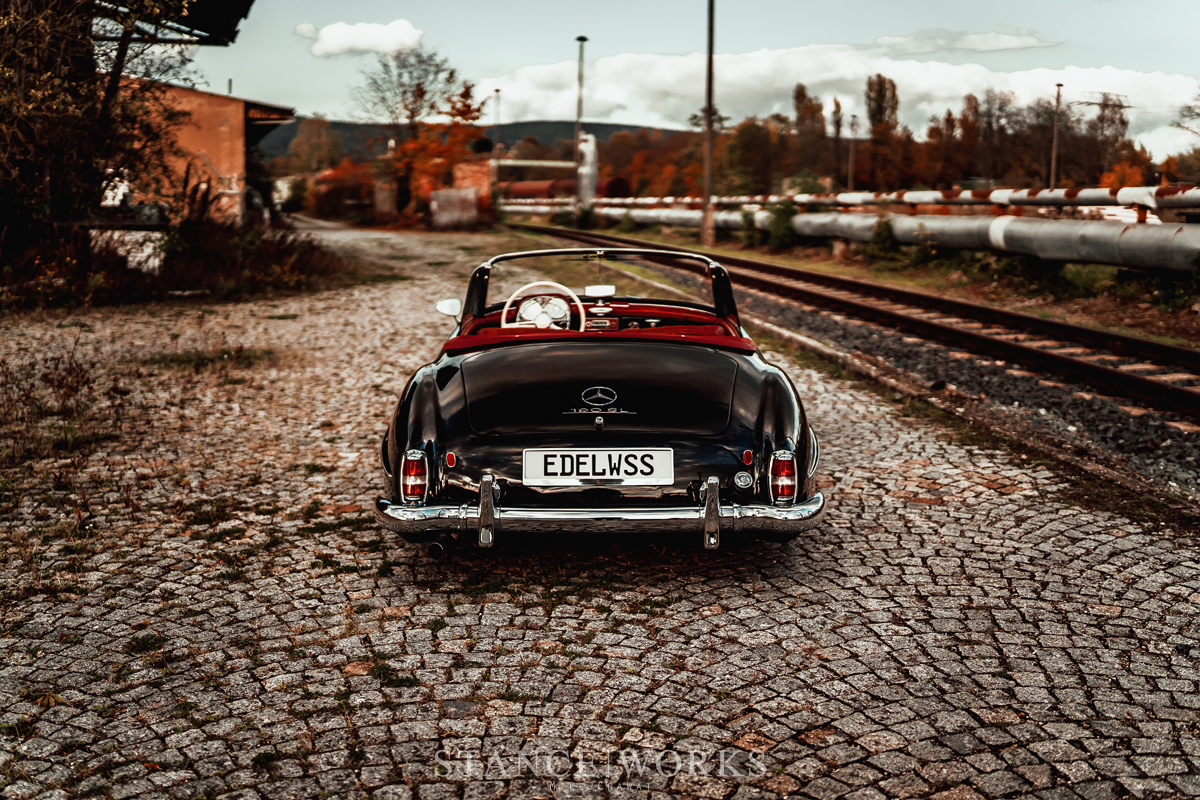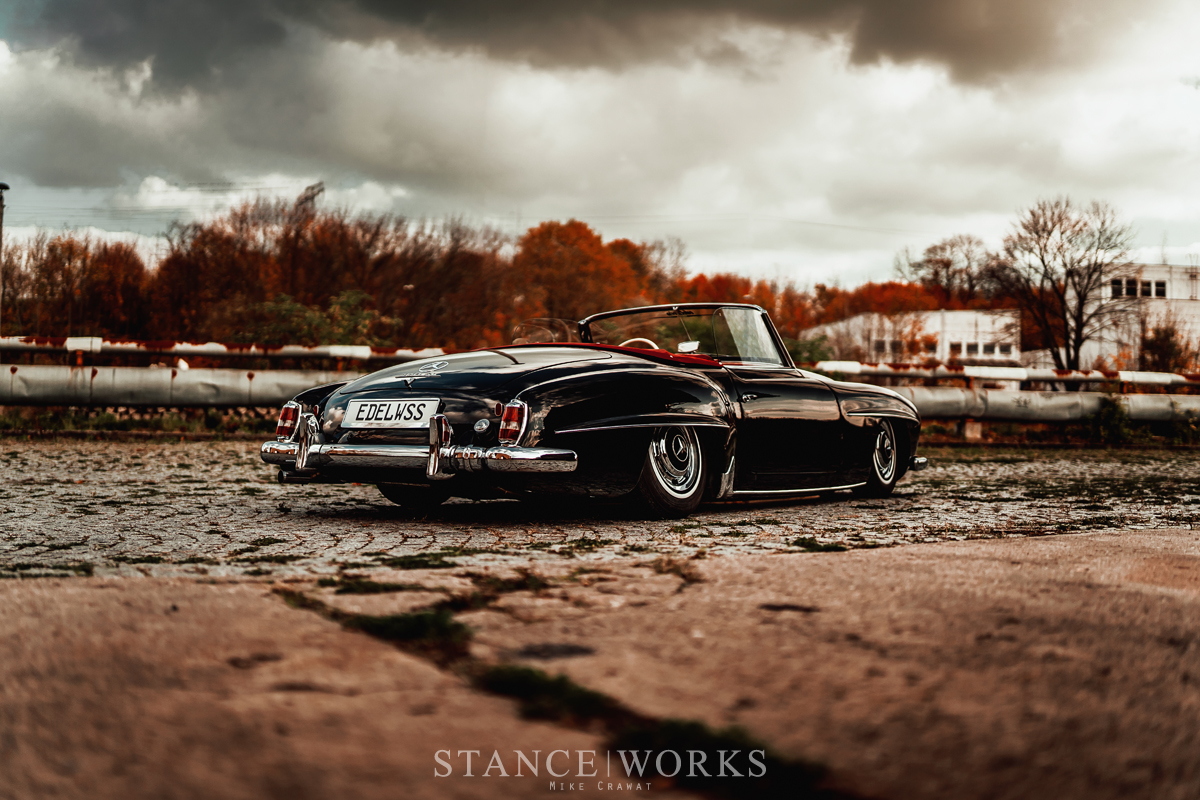 As a whole, the Mercedes is a simple car: there are no flashy wheels present, in favor of classic steelies and factory Mercedes hubcaps. It's a combination that arguably cannot be beat, no matter what levels of creativity and money are thrown at such machines. The classic package is only made better by the low-slung stature of the car. With no bolt-on solutions available from anywhere on earth, Robert enlisted the help of Classic Constructions to build custom control arms and shock mounts, which allowed the installation of air struts at all four corners. Further modifications were made to allow the car to lay flat out, and as a result, it's a 190SL that looks, arguably, how it should have from the factory... or at least in concept illustrations from the early 1950s. While it is undoubtedly an "air and wheels" build, minus the wheels, it's a testament to the power of solid execution and proper taste: the 190SL needs nothing more, no doubts about it.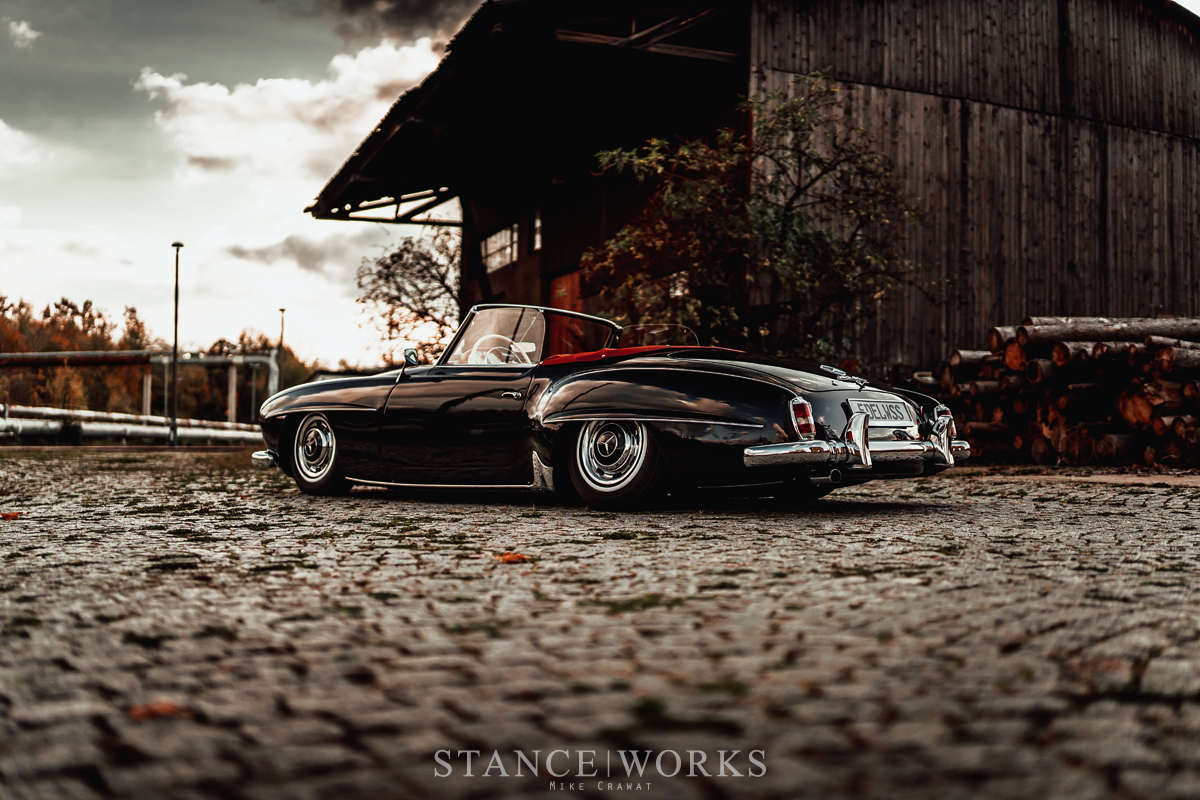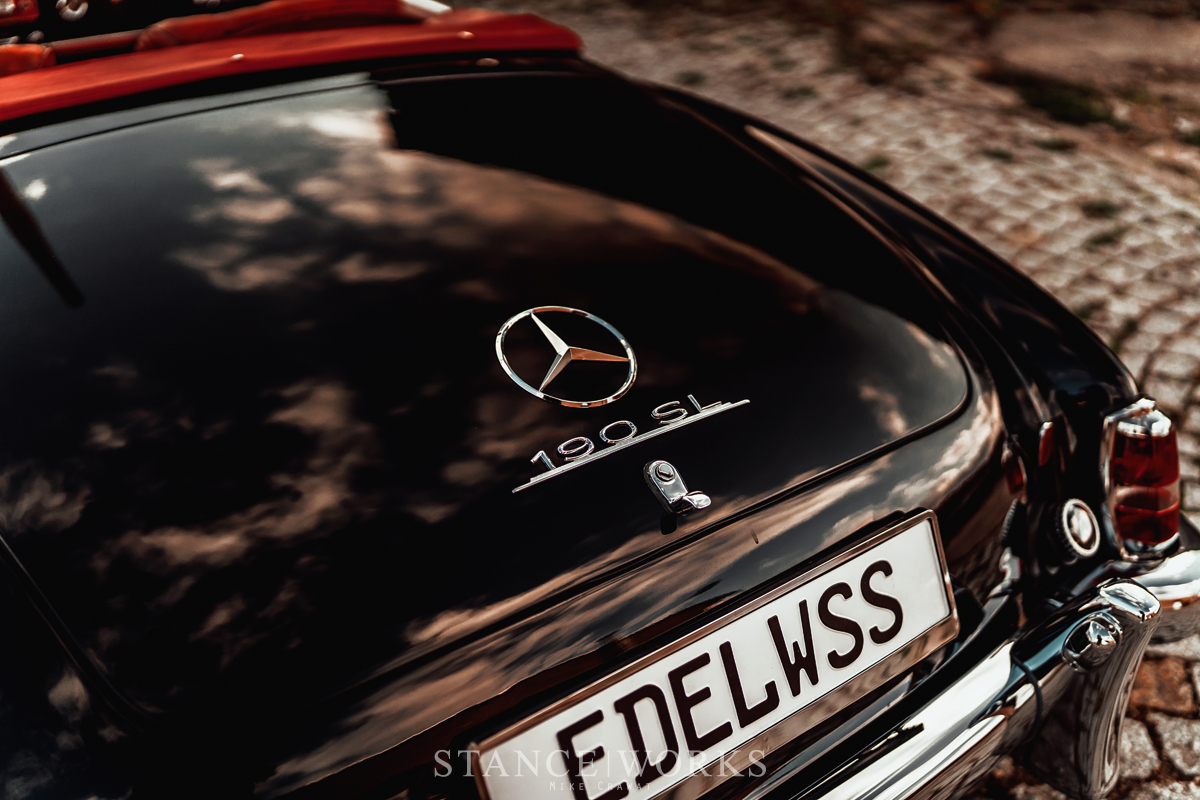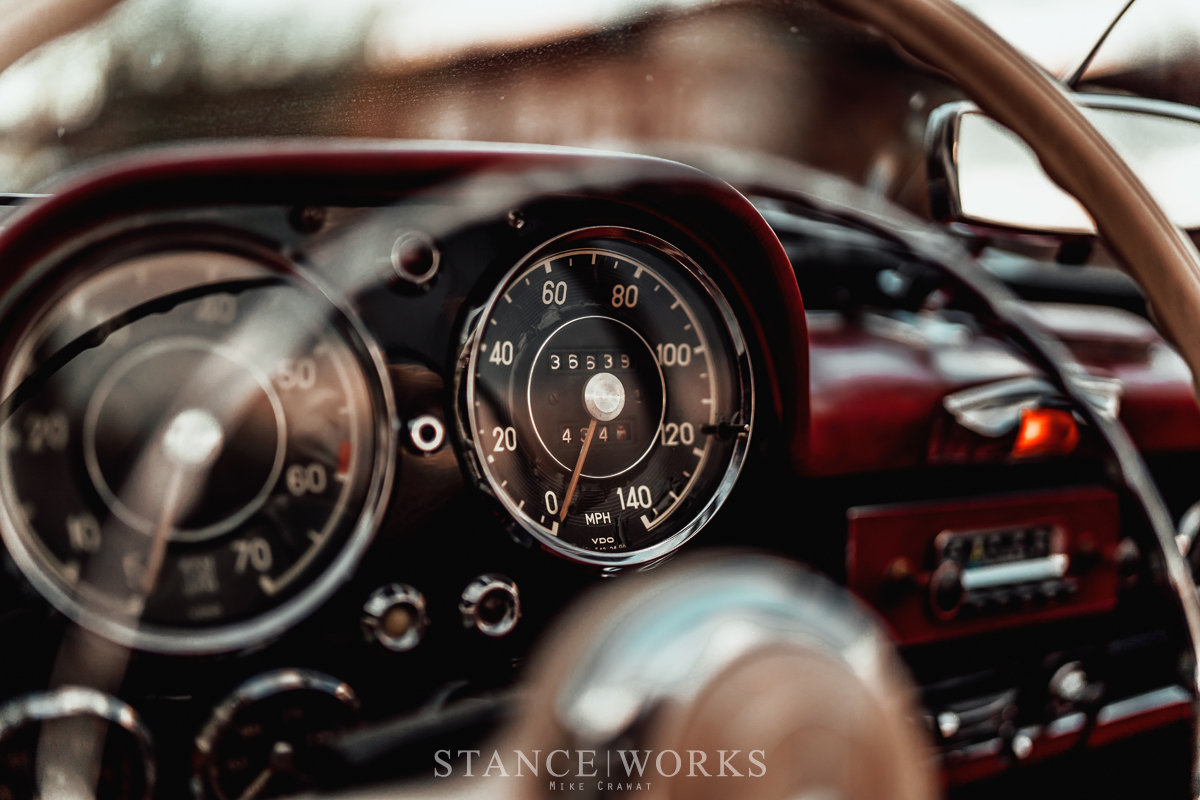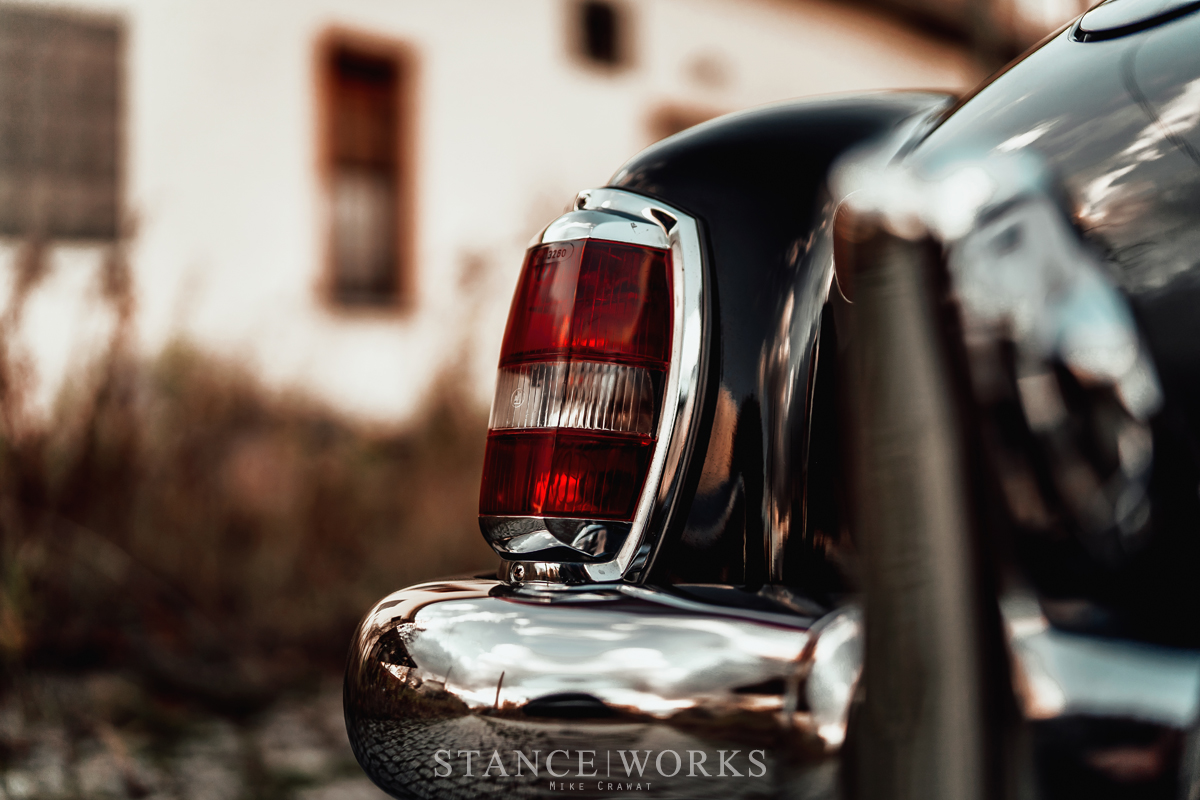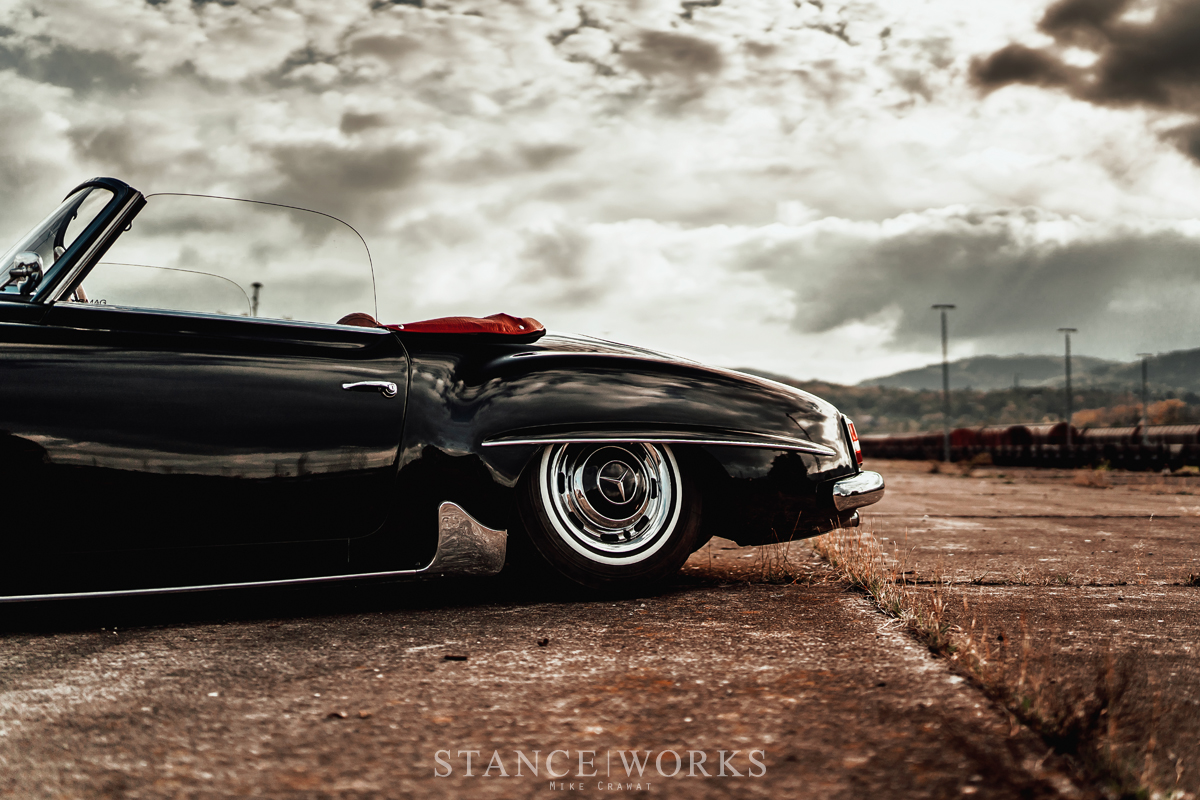 Although that's where most of the modifications cease, it's not where the effort halted. Most of the car has been gone through, with polished stacks perched on Mikuni carbs standing as a centerpiece of the engine bay. Paired with a stainless exhaust, the 190SL sounds phenomenal, too.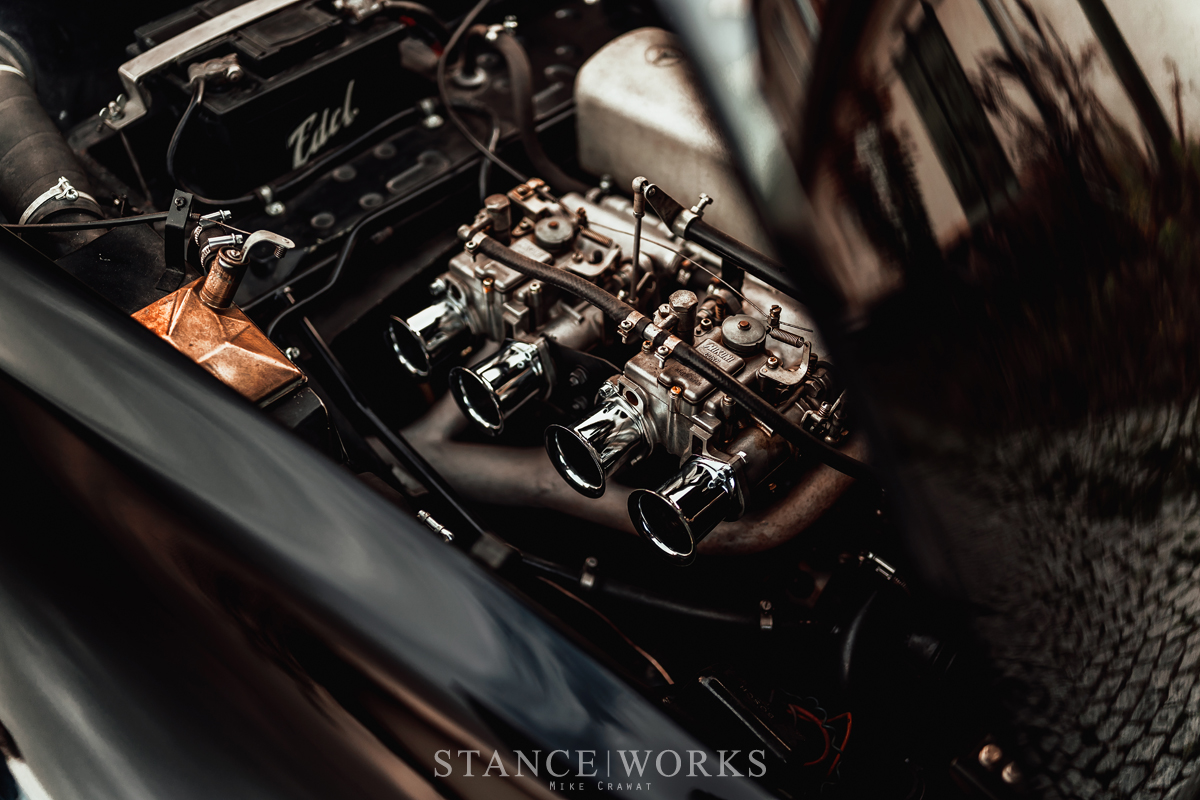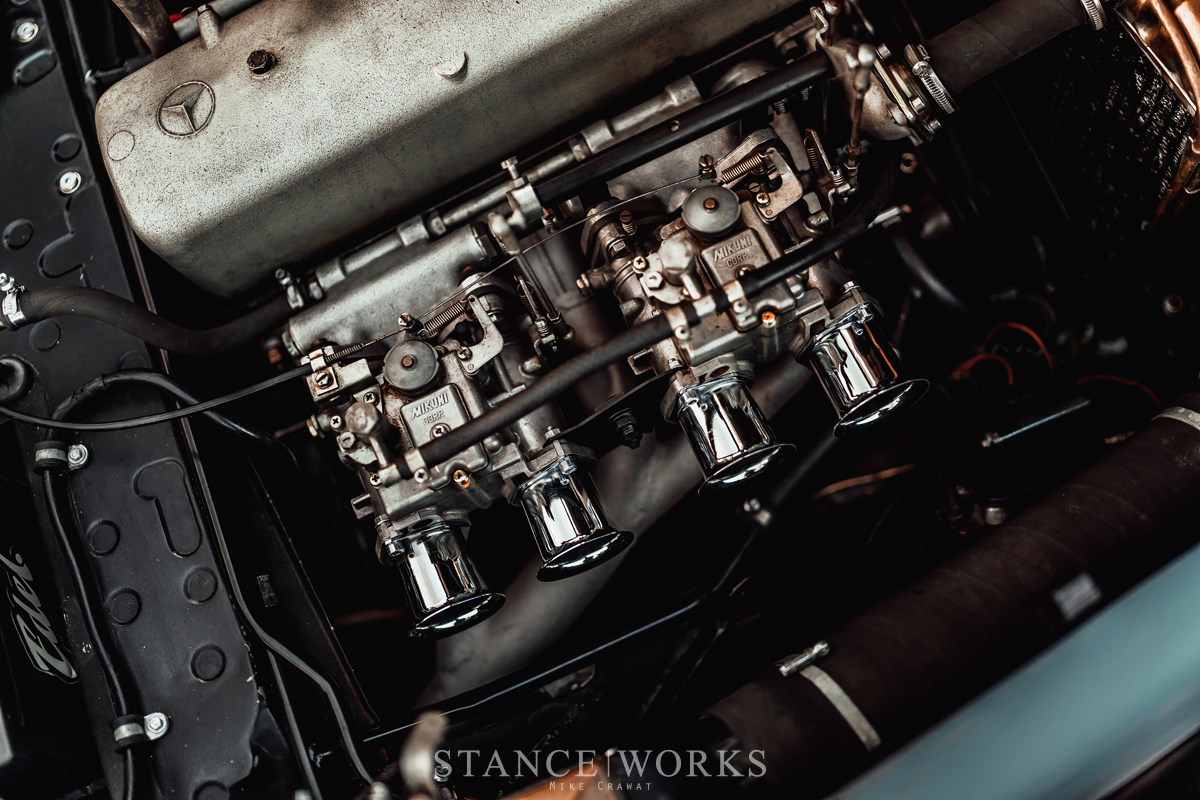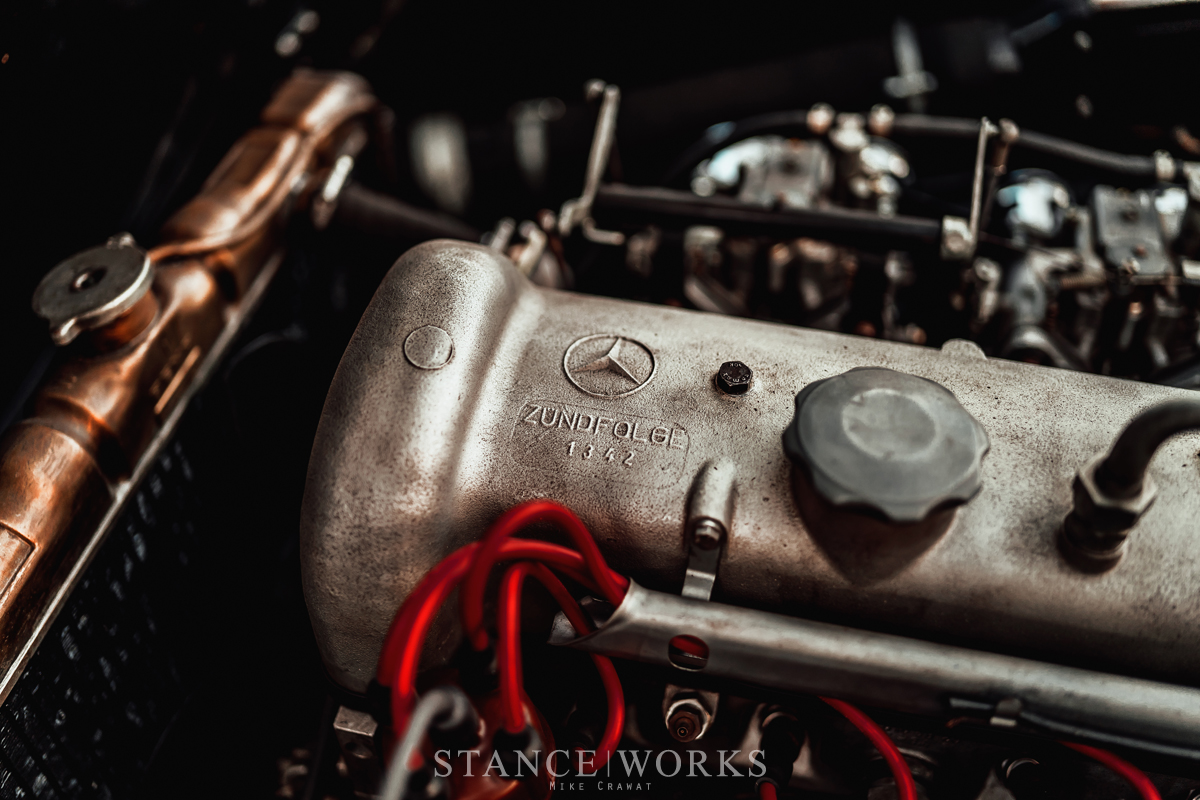 Last but not least is the roadster's interior: all original and in untouched condition, sporting the cracks and age in the leather like a badge of honor. Knowing the blazing red leather and trimming is original to the car only adds to its charm and personality.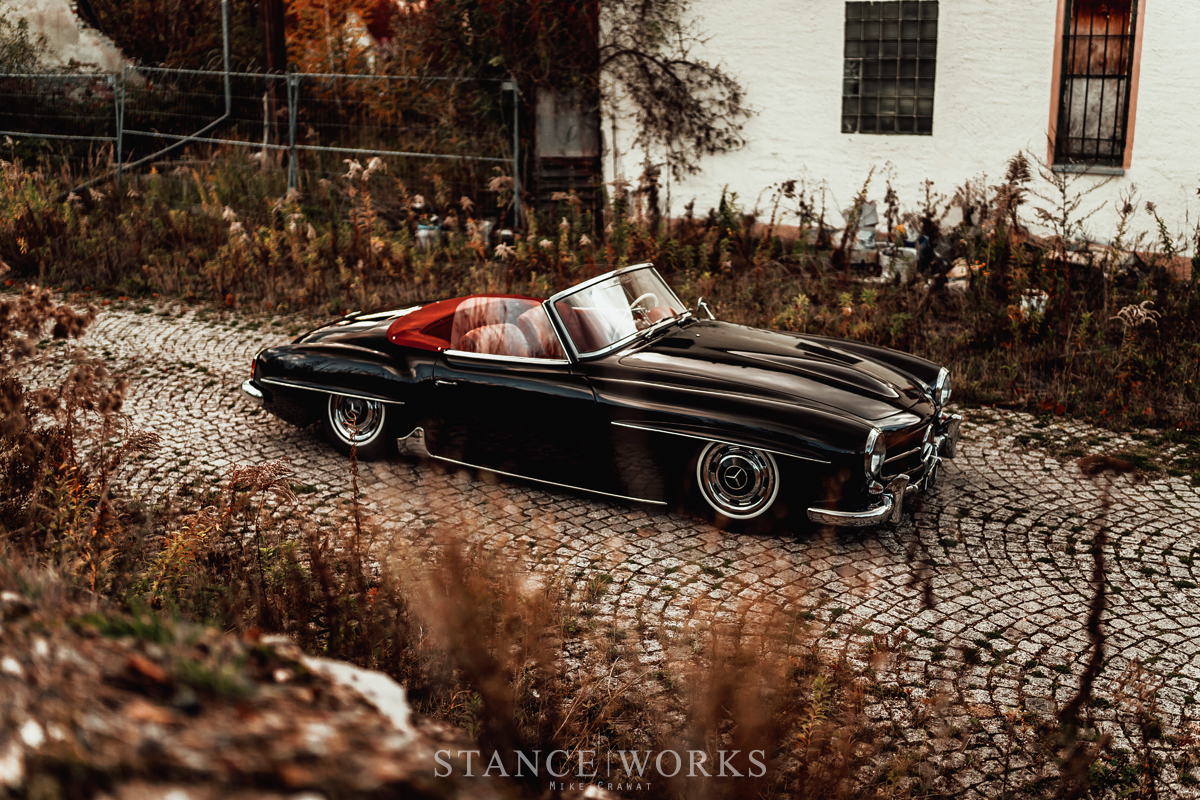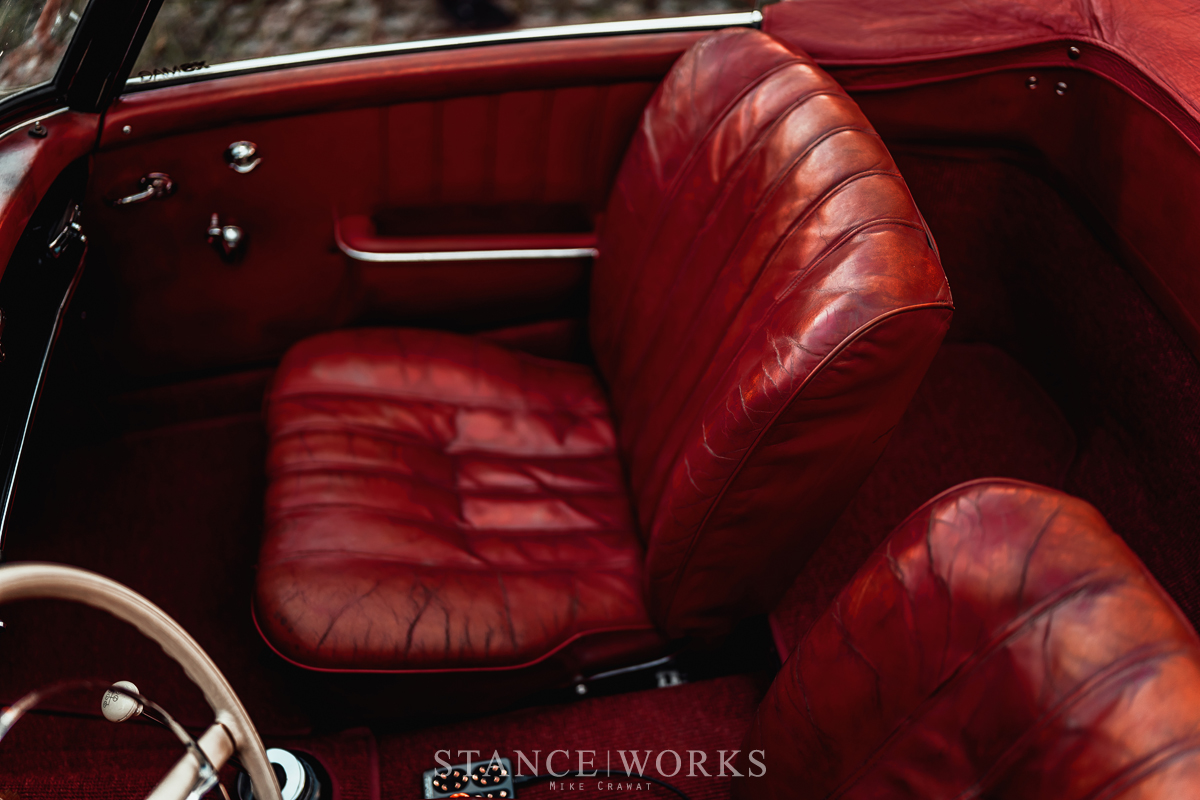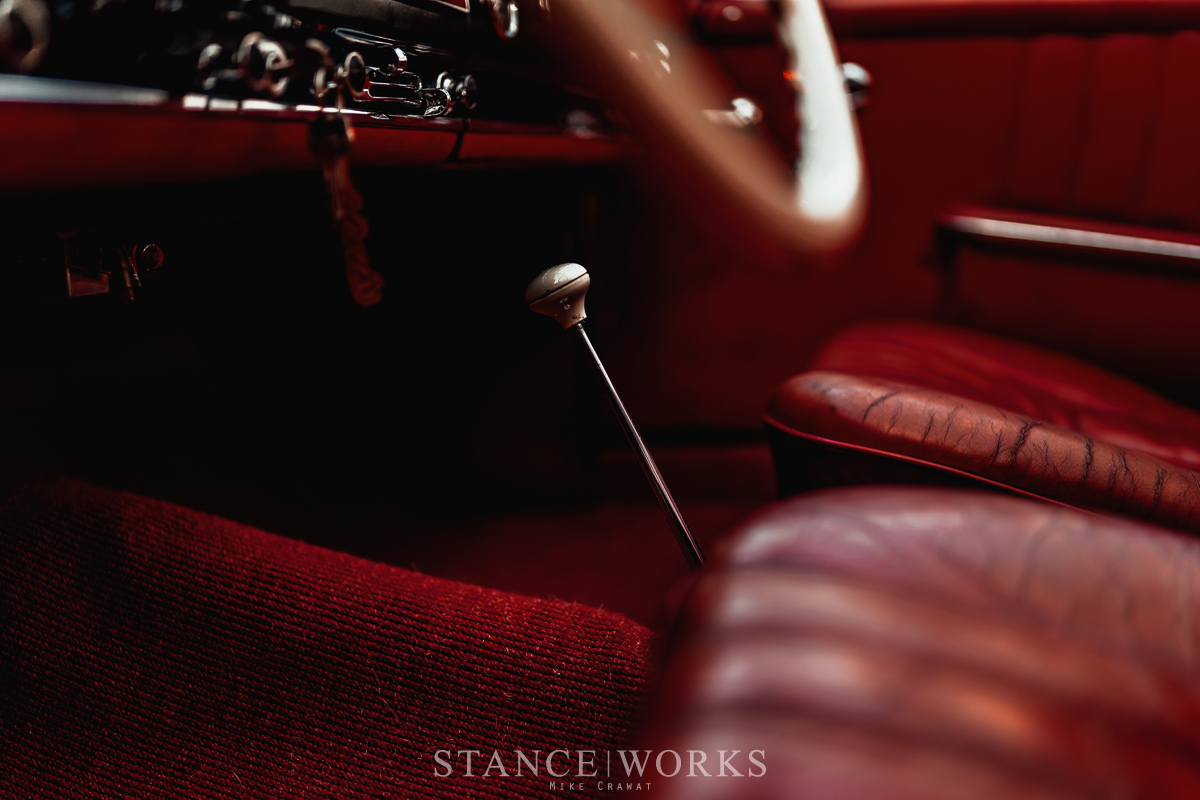 In its entirety, the 190SL is, if you ask us, as good as it gets. No more, no less: its been executed with simplicity and style in mind, and sets an example for what a classic Benz should look like. At least, if you ask us. Now, off to Hemmings to find one to call our own...