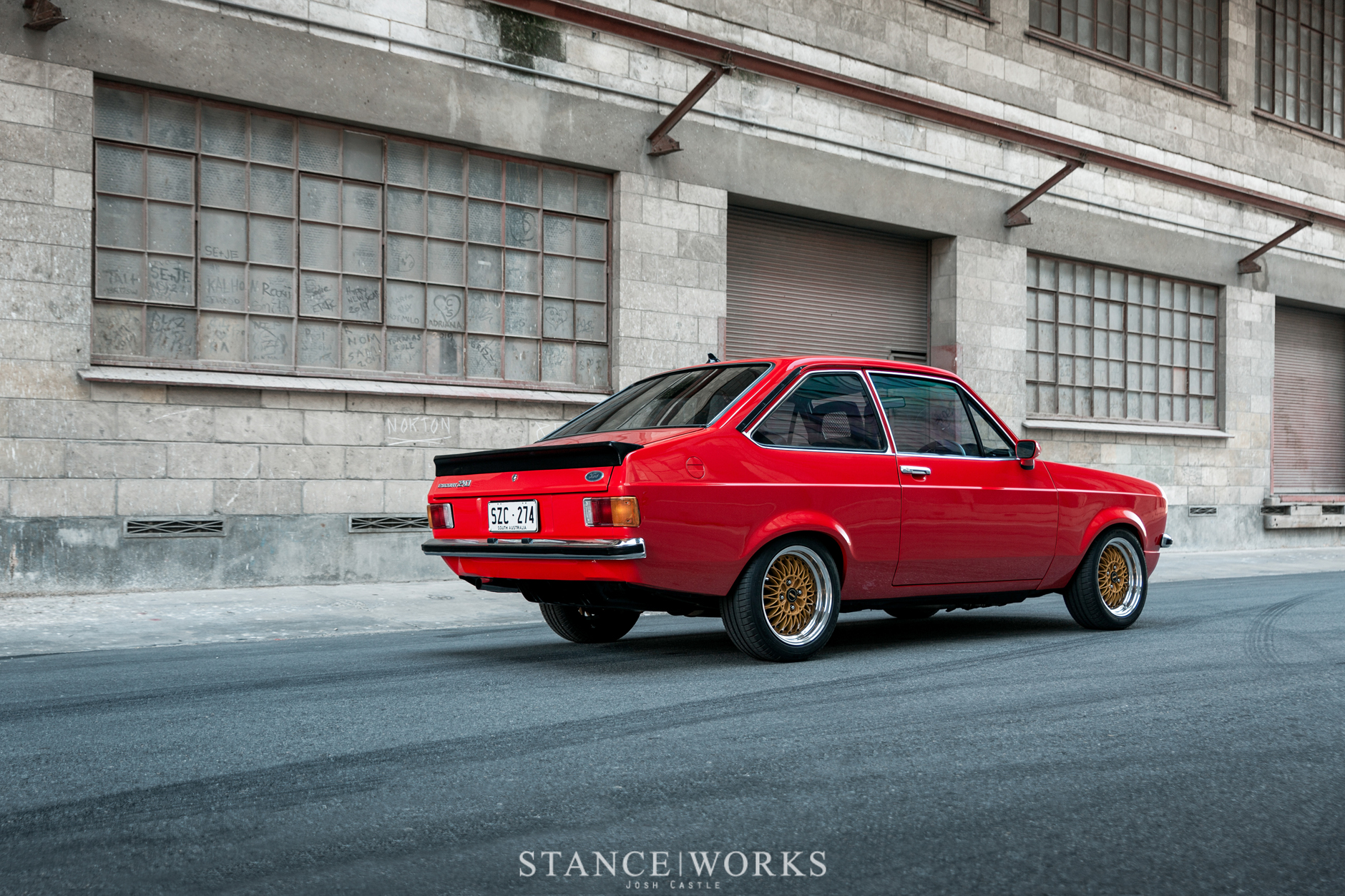 Grand Touring – Robert Blizzard's 1978 MKII Ford Escort GL – Photography by Josh Castle
It's been a moment since a MKII Escort grace the StanceWorks homepage, and while it doesn't fit the mold you might expect, Russell Lord's Escort is as exquisite as they come. It's tough to drive though, unless you're Stuart Little, or perhaps one of the Borrowers. If you're looking for something a bit more... full fledged, then Robert Blizzard's 1978 Ford Escort GL will fit the bill. In fact, we're inclined to say it's just as nice as Lord's, too.
Ford got the recipe for the early Escorts just right: a featherweight chassis, a short wheelbase, a stout four-cylinder engine, and a rear wheel drive powertrain. Today, it's a recipe that costs a price premium, but once upon a time, it was the cheapest variants that brought about the most fun. Today, the RS and Cosworth variants bring a premium, having cemented themselves in the Motorsports Hall of Fame for numerous reasons. The GL model, on the other hand, is a bit more casual: the "plain Jane" version meant for the "normal" folk. At least, that's how life began for Robert's example.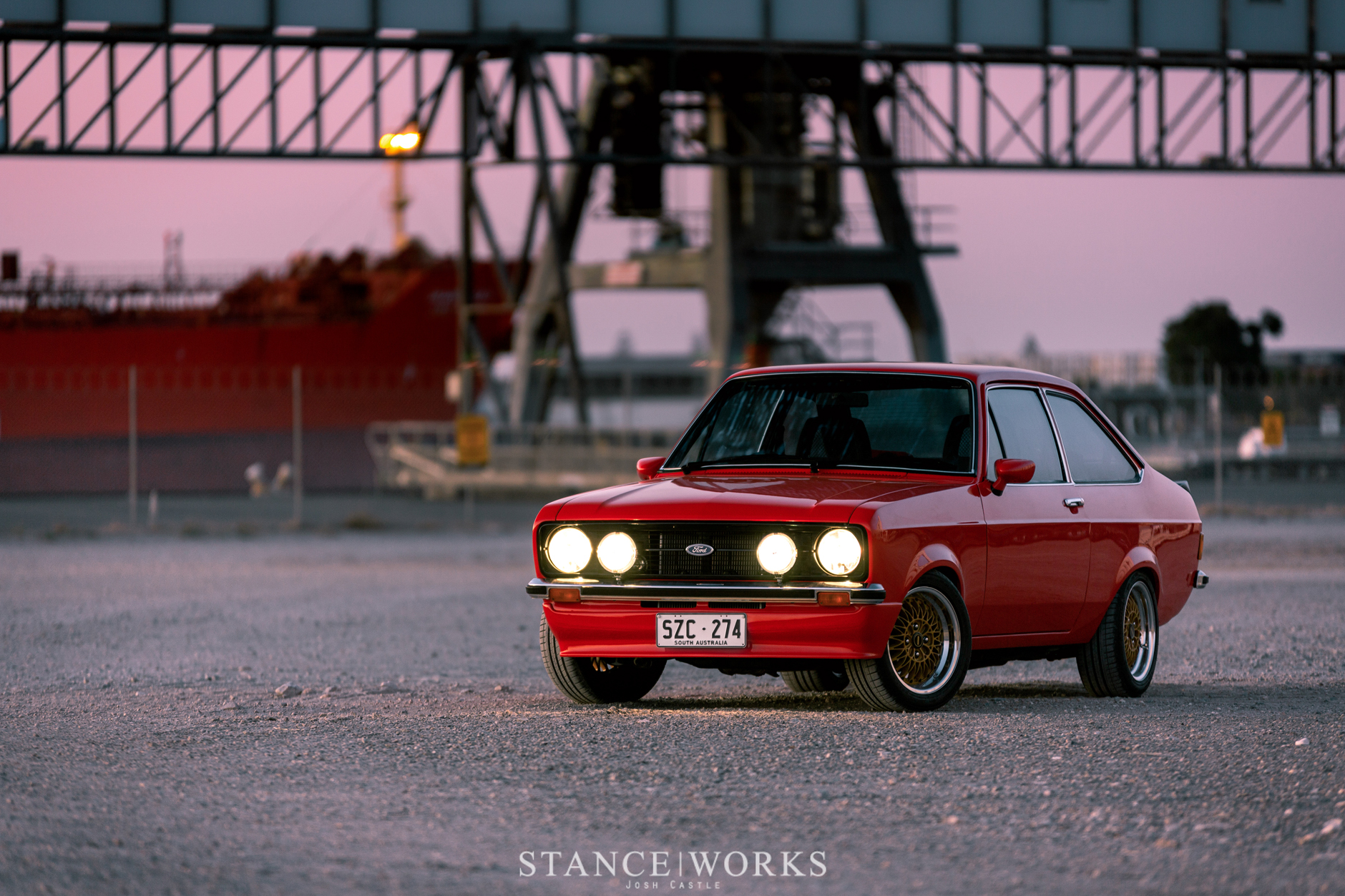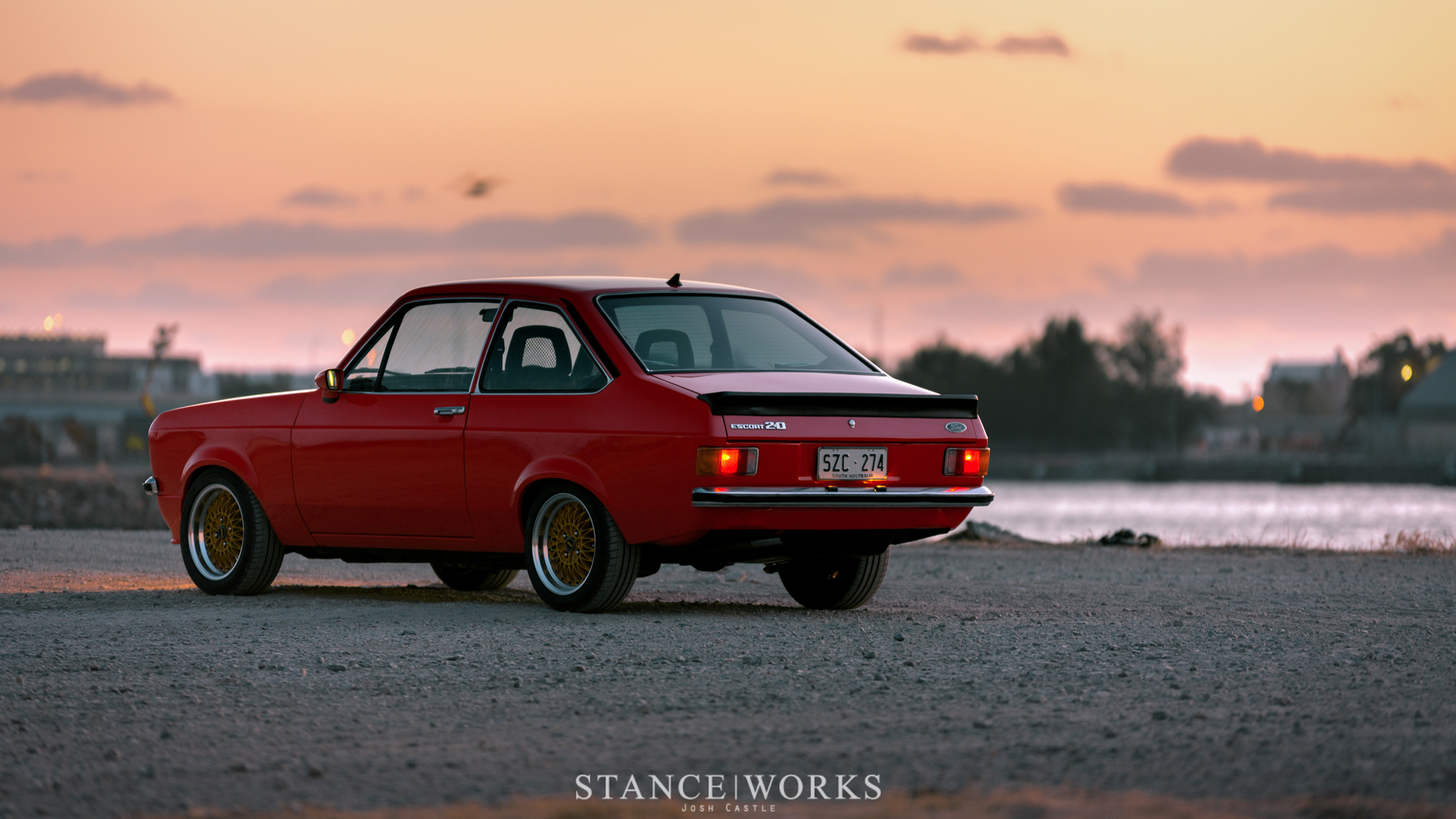 Robert was lucky enough to find an unmolested example. In fact, it was quite the opposite. Having been previously owned by a retired panel beater and painter, the '78 Escort had been massaged, painted, and polished to near perfection, making for an outstanding base with which to start a build. With a love for historic roots of the MKII Escort, Robert's vision varies only modestly from Ford's original intentions for the car. Where Robert has made changes, though, he's sought perfection.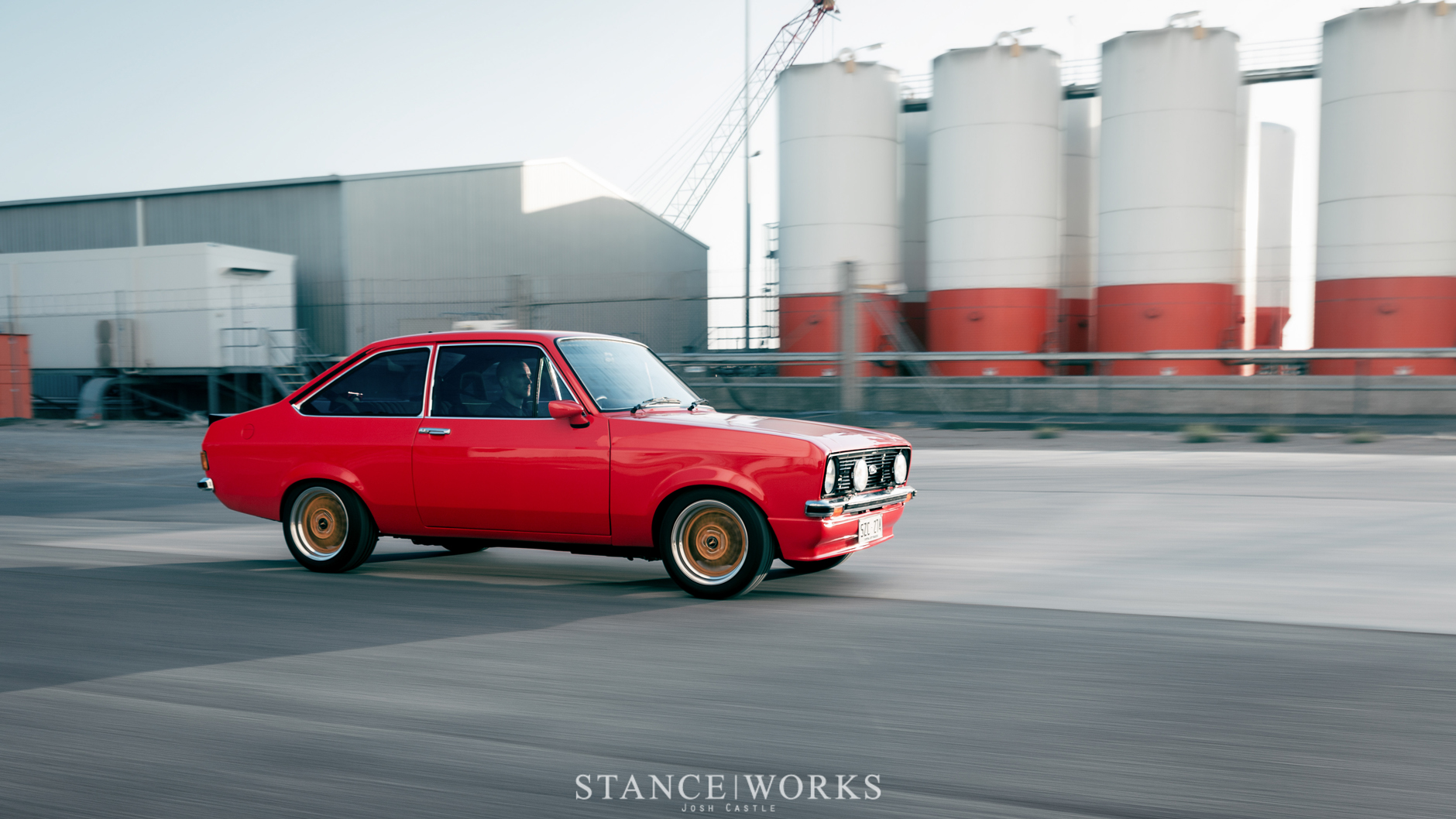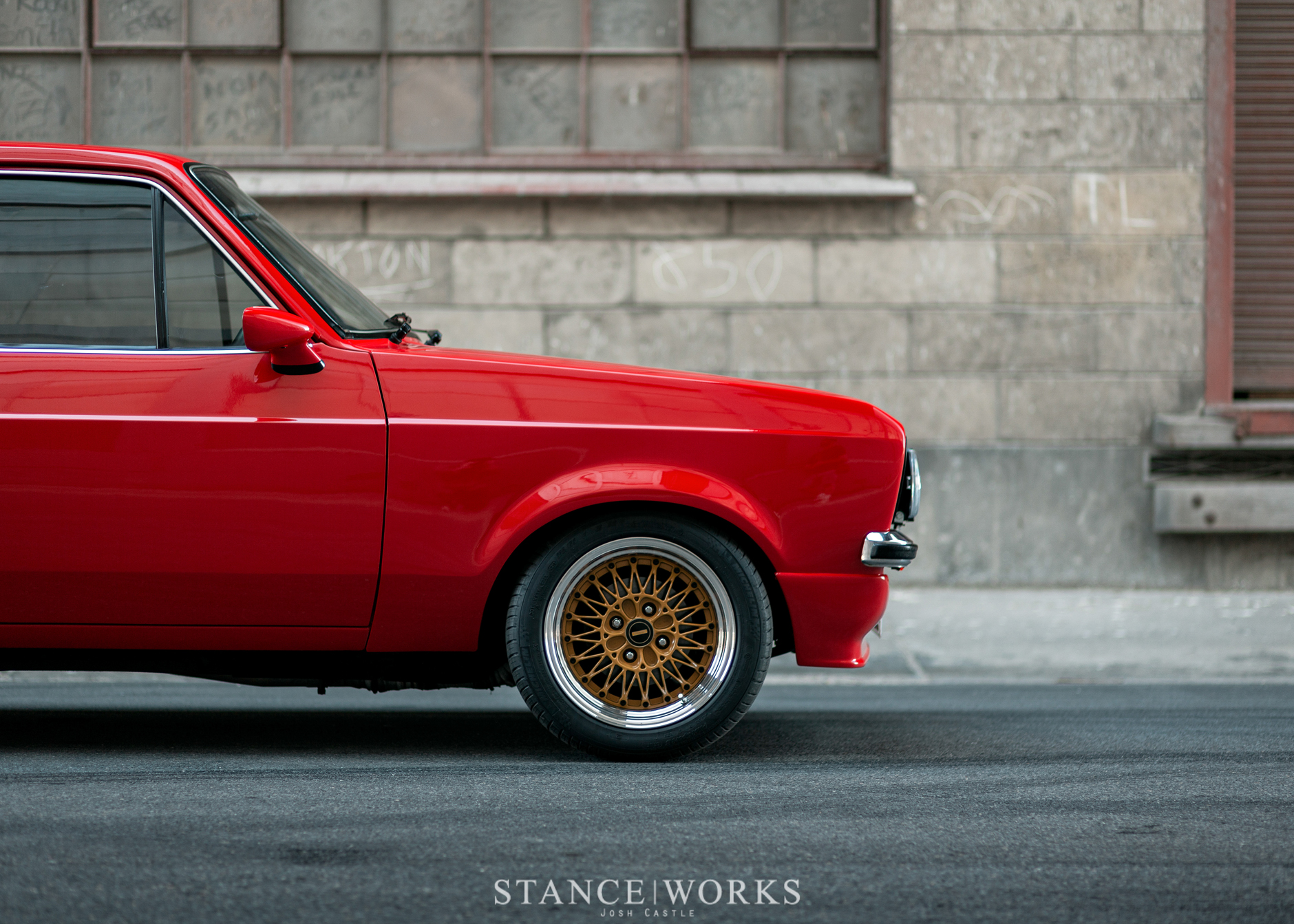 In years prior to Robert's ownership, the tiny red coupe had been fitted with vinyl seats from a four-door variant, which were both out of place and admittedly ugly. Although the Australian Escorts never came optioned with Recaro fishnet seats, he knew they'd be the only fitting option, sourced from the UK's Escort RS2000 model. The rear seats were re-trimmed to match, and the rest of the interior overhauled, including a re-trimmed RS2000 steering wheel, yielding an inside that matches the fit and finish of the car's remarkable exterior.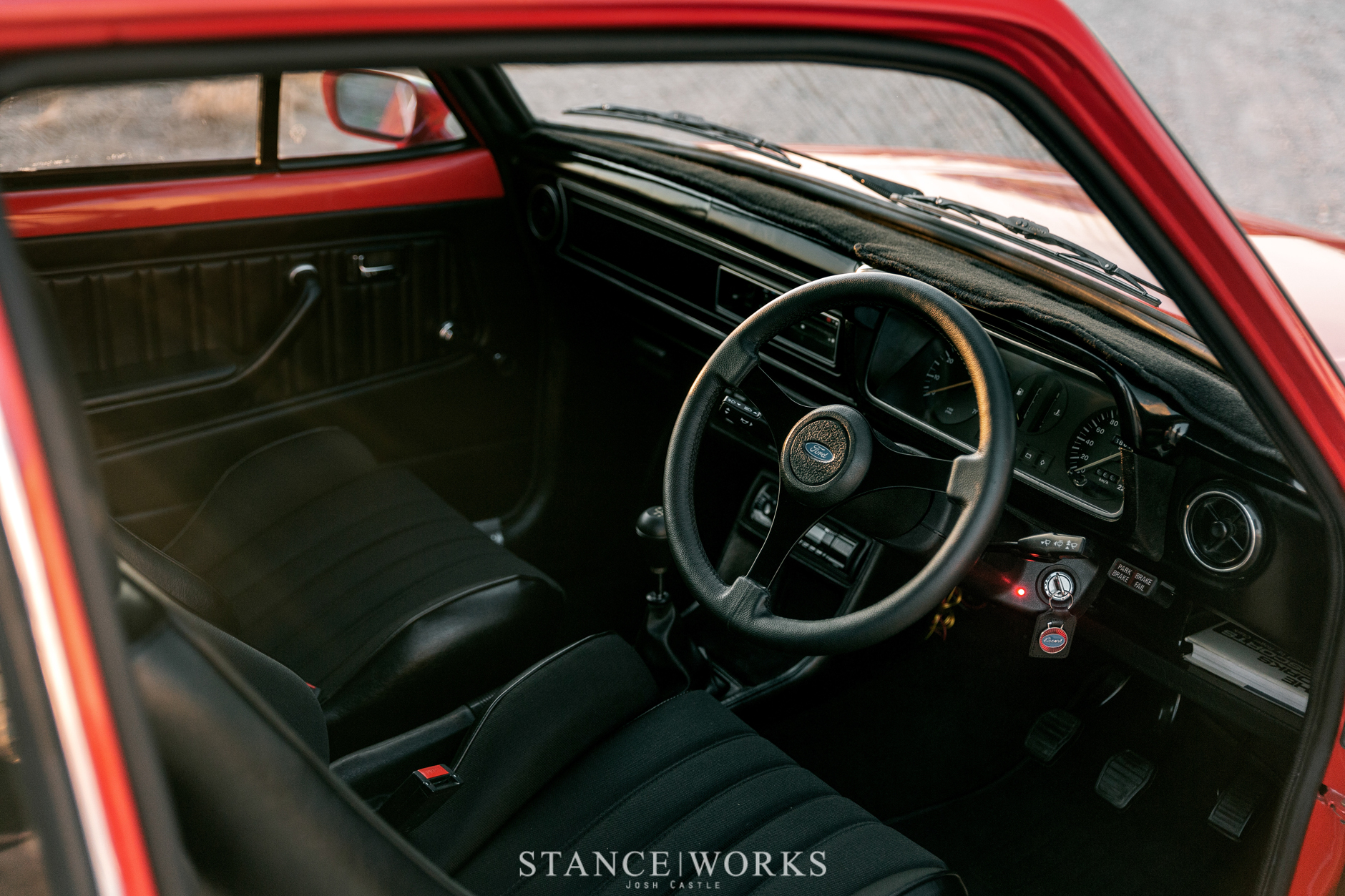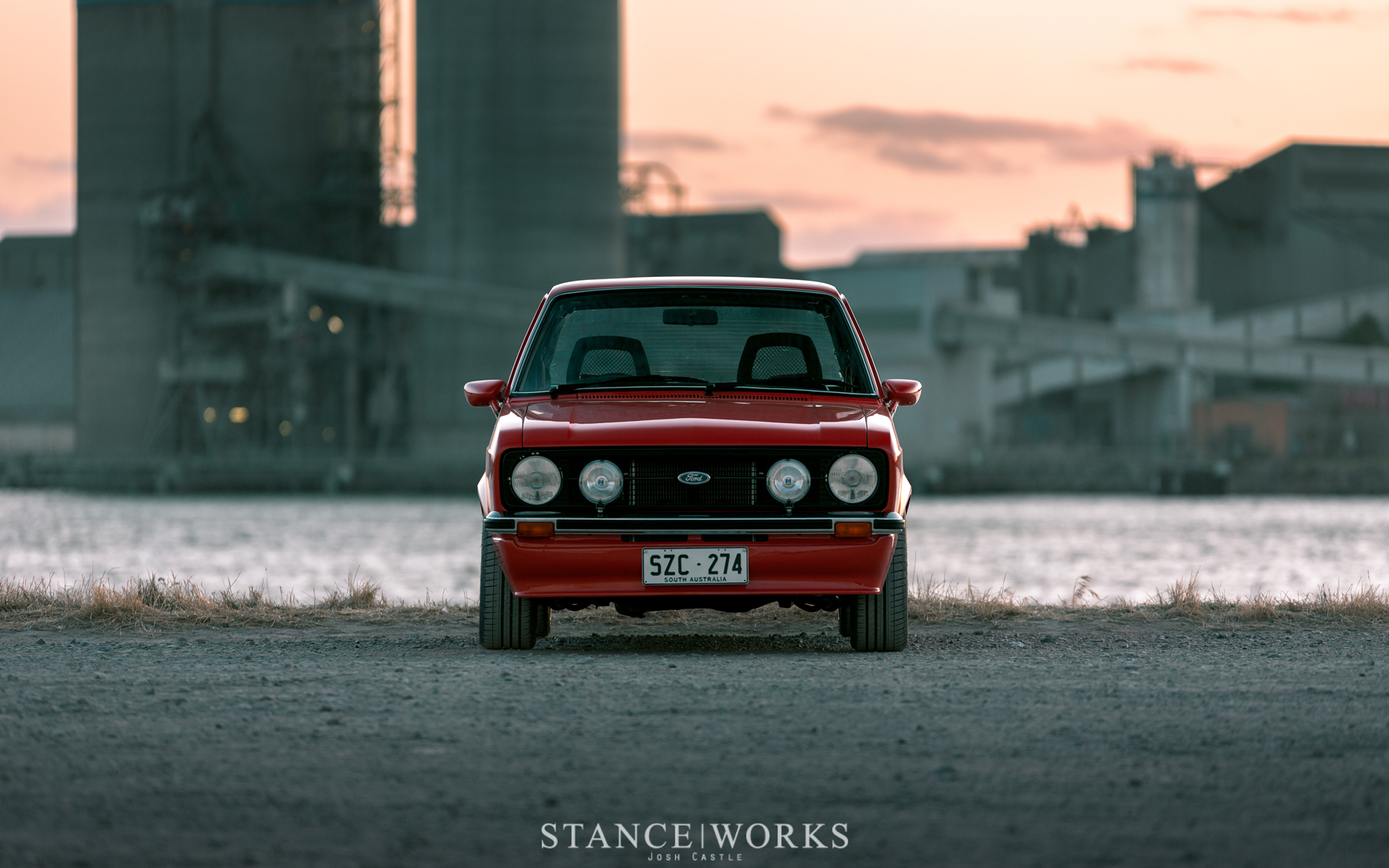 For a simple touch to the overall look of the car, Robert sourced a set of Simmon V4 wheels. Not one to cut corners, the wheels were subsequently rebuilt and resized to fit the car, eventually measuring out to 15x6.5 in the front and 15x7 in the rear: pint sized by modern standards, but offering plenty of width for such a tiny vehicle. Hiding behind the wheels, GRP4 coilovers with Bilstein inserts, 225lb springs, and alloy hubs sit up front, while King lowered leaf springs and Bilstein shocks support the tail end. An anti-dive kit and a 22mm sway bar kit offer further ride control, and not to leave anything left undone, Robert opted to replace every bushing under the car with Superpro units, which quickly reeled in the handling characteristics of the sporty coupe.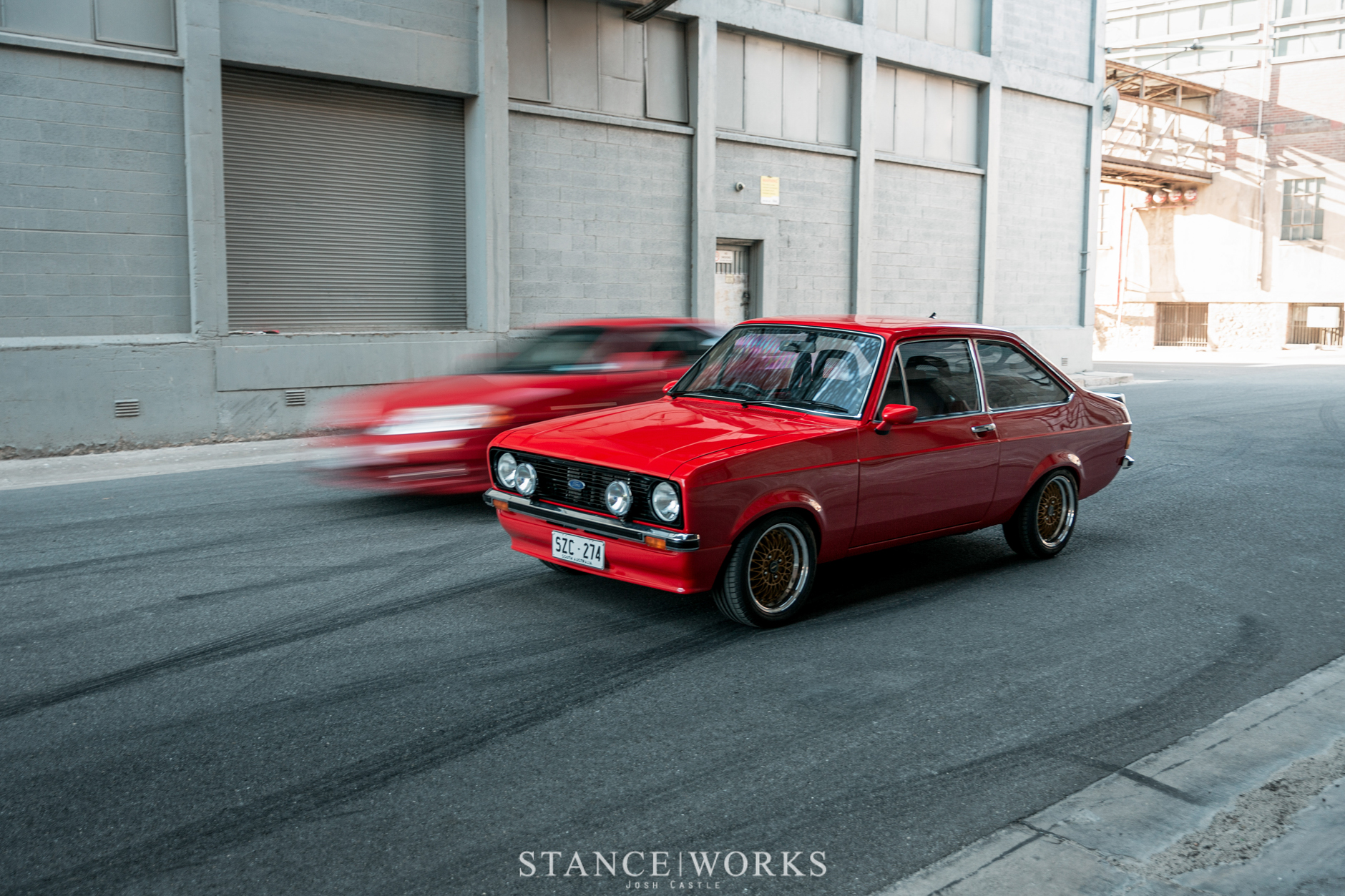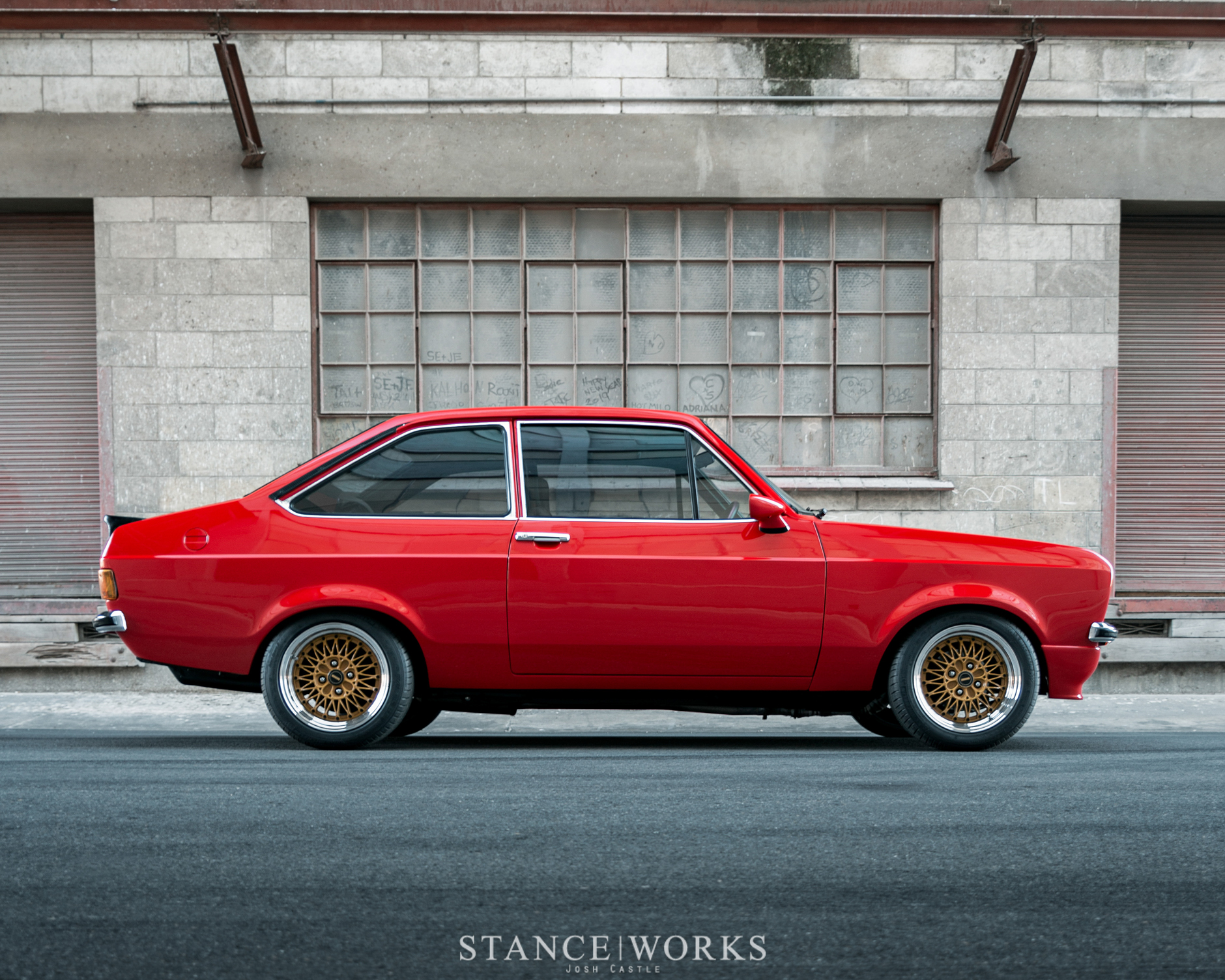 The car ran rather poorly upon acquisition, but Robert enlisted the help of the folks at BRM Performance, Mike Dale Automotive, and Classic Ford Care to help overhaul the driveline and install the aforementioned goodies. Following a carb rebuild, a tune up, and a round of new parts, the car reportedly runs better than ever before. Just how we like 'em.