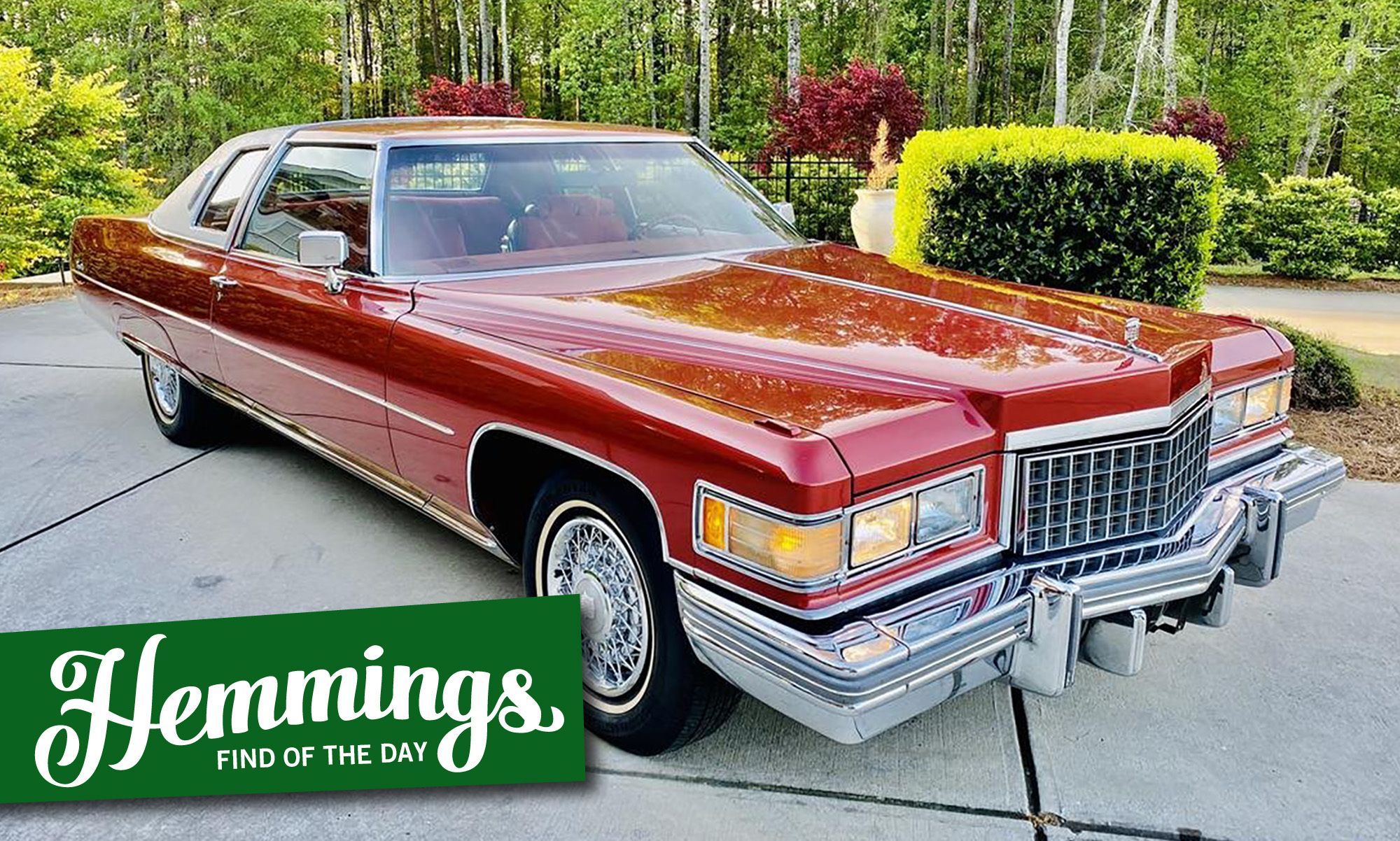 Hemmings Find of the Day: 1976 Cadillac Coupe de Ville
Survivor 1976 Cadillac Coupe de Ville for sale on Hemmings.com. From the seller's description:
Nicest Coupe Deville you will find. Two owners, always garaged. Still has the original window sticker and floor mats! My family knew the original owner. Very rare and beautiful color, Firethorn Metallic. Not a scratch on the exterior, interior is completely original and in excellent condition. Everything works and this Cadillac drives like new. All service/maintenance has been documented. This has always been a "Sunday driver" and maintained with an open checkbook. This Coupe Deville is as close to perfect as it gets.
Price
Location
Availability
No Longer Available
Find more Cadillacs for sale on Hemmings.com.