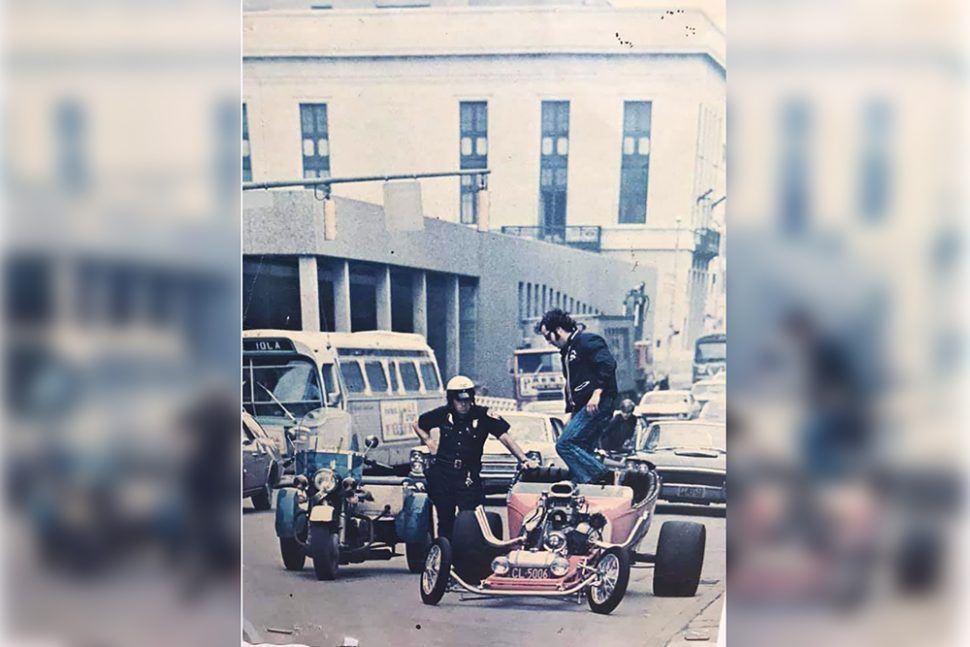 The epic garage wall poster
If there's one constant in car culture, it's the garage wall poster. We've all got at least one and if we're being honest, most of us really don't have much empty square-inchage left on any one wall of the shop, right? And the work these posters perform is absolutely crucial to our gearhead lives because they tell the story of us, man. They describe what kind of person we really are, without us having to say it every time someone enters our space. Can you imagine if, every time someone walks into your garage, you had to stop what you were doing to explain why you're doing it? The shop poster does much of that critical work, so you don't have to.
And it's with these unsung heroes in mind, that we bring you this week's historic image: one of the most well-known posters ever printed and sold in cardom. But what's the backstory in this photo? Do you have this poster stapled to your own garage wall? Do you remember where it came from? Do you know who photographed it? Maybe you know the sideburns in the shot? Or the car? Or even the Servicar-ed cop?
Let's hear all about the history of this poster and, better yet, where that tub is today!