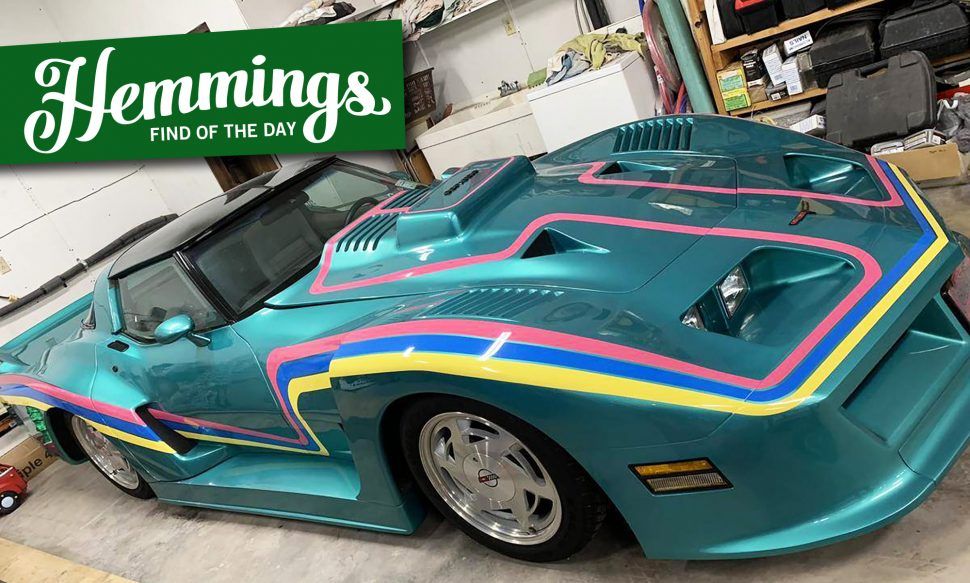 Hemmings Find of the Day: 1981 Chevrolet Corvette
Customized 1981 Chevrolet Corvette for sale on Hemmings.com. From the seller's description:
automatic, 350 cu in with a 750 CFM Holley Carburetor and a B&M Supercharger with MSD multiple spark discharge ignition, power steering, power brakes. power windows and antenna. Air conditioning. Interior is a dark blue carpet with 100% gray leather seats, walnut dash, digital gauges and glass mirrored T-tops. Suspension is a performance plus with from and rear traverse composite springs with off-set trailing arms with stainless steel shims. All fuel with stainless steel calipers, Carrera shocks A B&M torque converter, new radiator, auxiliary electric fan, 17×9-1/2 alum wheels with Goodyear eagle GSC P275/40ZR17″ tires and all new weather stripping. Car has a tachometer molded into the hood. Exterior is customer paint with PPG bright Cylspo poly and 2001 clear. Rack and Pinion are 373 gears.
Price
$127,800
Location
Chester, West Virginia
Availability
See more Chevrolet Corvettes for sale on Hemmings.com.