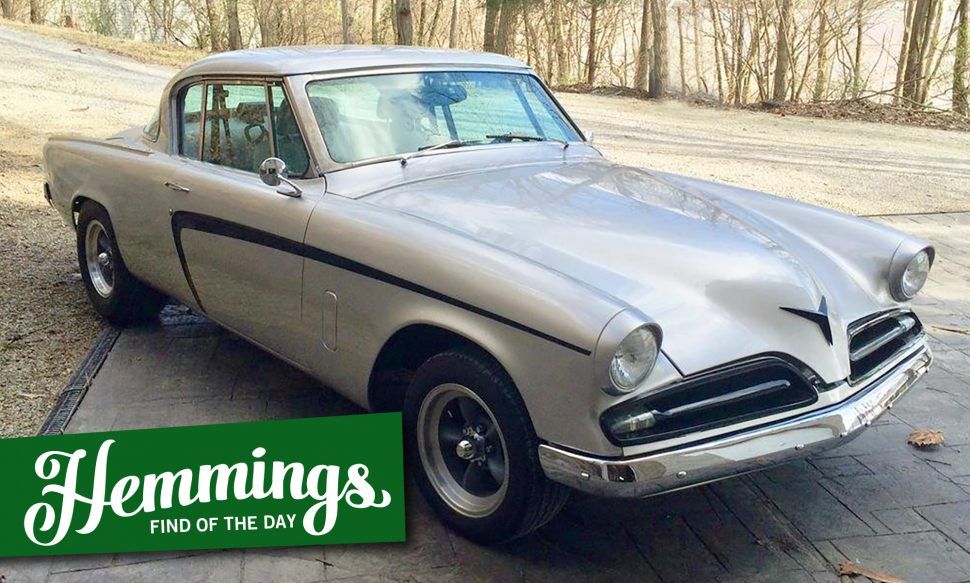 Hemmings Find of the Day: 1953 Studebaker Starlight
Is this 1953 Studebaker Starlight for sale on Hemmings.com the first star you'll see tonight? From the seller's description:
It is a 1953 Starlight Coupe. The engine is a ZZ3 350-355 Crate motor. Intake is a Edelbrock-Webber multi-port fuel injection system with a HEI ignition system. It has Corvette manifolds with 3″ duel exhaust and X crossover system. Transmission is a B&M TH 400 with a gear vendors over/under drive and a Curry 9″ Ford differential. American racing torque thrust aluminum wheels. Wlldwood disc bakes. 2019 professionally painted and has been stored indoors. New engine has about 20,000 miles.
Price
$27,000
Location
Manchester, Ohio
Availability
Find more Studebakers for sale at Hemmings.com.