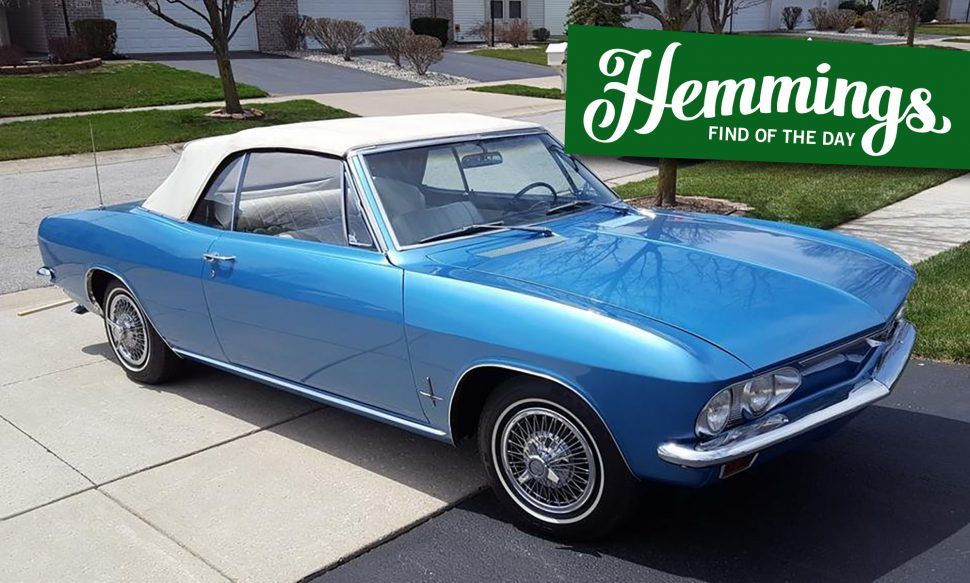 Hemmings Find of the Day: 1966 Chevrolet Corvair Monza
Convertible season is coming soon, so here's a 1966 Chevrolet Corvair Monza for sale on Hemmings.com. From the seller's description:
1966 Chevrolet Corvair Monza, A very nice corvair, unrestored convertible. Four speed with the 110 – two barrel motor.
This car was repainted 30 years ago but still looks great, very nice white interior with black carpet
Orginal items are: rear seats and all door panels, carpet, (died black),rear bumper, convertible top, most trim, engine
Items replaced since 2008: Clutch, top boot, brake lines, dual master cylinder, seals, rebuilt carbs, gas line, front seats, front bumper. trunk interior paint, cleaned up engine compartment and correct air filter cover, plugs, points. engine mount, tires, wire wheel covers (used).
Price
$17,000
Location
Toledo, Ohio
Availability
Find more Chevrolets for sale on Hemmings.com