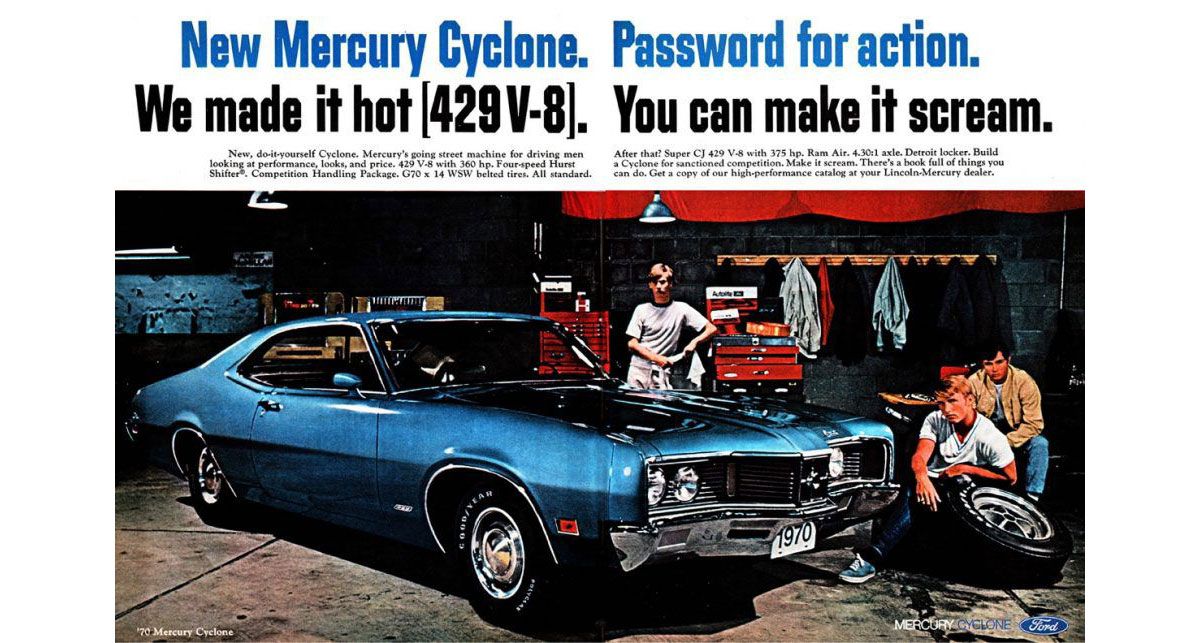 11 vintage ads to inspire low-stress stay-at-home automotive activities
Artwork courtesy of the Automotive History Preservation Society.
Even if you just glance at the news, your anxiety level probably elevates from the updates on the spread of COVID-19. Most states are currently under stay-at-home orders that keep us away from the workplace and our kids out of school. With that extra time in the house, you've likely already planned how to best take care of your family and yourself under the current conditions. And you may have played all the games you own, done all the puzzles, watched a ton of movies, and participated in other quality-time pursuits with your spouse and children.
If you're seeking another endeavor, tinkering with your vintage project car, weekend cruiser, or show car can help pass the time, and you don't have to leave your garage. However, since I can't predict how sources for obtaining parts and supplies will be affected as the COVID-19 situation develops between now, as I write this, and when you read it, keep in mind that you may have to work with what you already have at home. If you're anything like me, however, that shouldn't be much of an issue. Weeks, months or, I'm embarrassed to admit, even years can pass between me buying parts and finally installing them on my cars.
Finding and organizing your past purchases and then using them to complete minor repairs and/or restoring small parts and assemblies to take your mind off of the issues of the day can be satisfying. Prefer something easier? You can prepare your car for when restrictions lift and cruising returns, and you may already have on-hand the maintenance and detailing items needed. Or you can just clean up the garage and/or work area for when you feel up to wrenching again. Easier still? Try simply washing your vintage car to lift your spirits.
If no one in your home has to self-quarantine, getting the family involved in whatever easy and safe automotive tasks you choose to tackle can provide teaching moments, reduce the effects of cabin fever, and get things done more quickly than when you work alone.
In the meantime, try to let go of some stress by recalling the simpler times depicted in the following selection of vintage car ads, and see if any of the suggestions that accompany them inspire you to work on your projects again. Just be sure to adhere to all the COVID-19 guidelines and restrictions including stay-at-home orders, and use your good judgement to keep yourself and others safe and healthy. You don't want an injury that requires a doctor or emergency room visit, as you'll likely be contributing to the overburdening of the healthcare system, while possibly risking exposure to the virus in the process. Keep the tasks simple. Big swaps like engines and transmissions are probably too ambitious to consider right now. Be sure to use any protective equipment each job requires.
Even if you decide not to move from the sofa after reading this, you can still devise a plan for what you'd like to achieve on your car in the future.
1964 Buick Special
1965 Pontiac 2+2
1979 Buick Regal
1978 Chevrolet Camaro Z28
1969 Oldsmobile Cutlass S
1966 Chevrolet Corvette
1965 Pontiac Bonneville
1979 Ford Mustang Indy Pace Car
1956 Chevrolet Corvette
1965 Rambler Classic