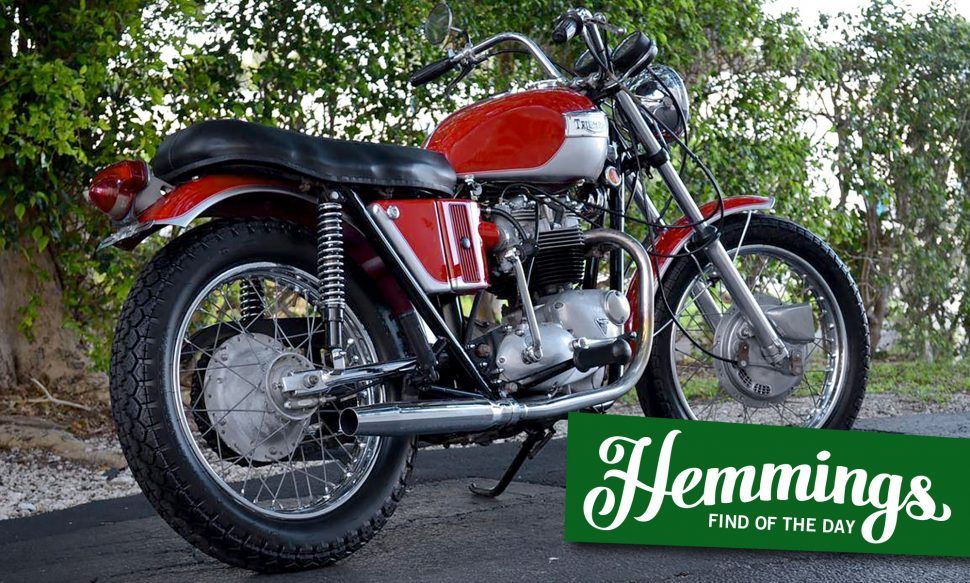 Hemmings Find of the Day: 1972 Triumph T120
Clean 1972 Triumph T120 for sale on Hemmings.com. From the seller's description:
This 1972 model features a 650 engine and 4 speed transmission. Recently this bike has received a lot of maintenance and servicing. It requires a little more to make it perfect but will make for a great winter project.
Price
$4,995
Location
Boynton Beach, Florida
Availability
See more Triumphs for sale on Hemmings.com.