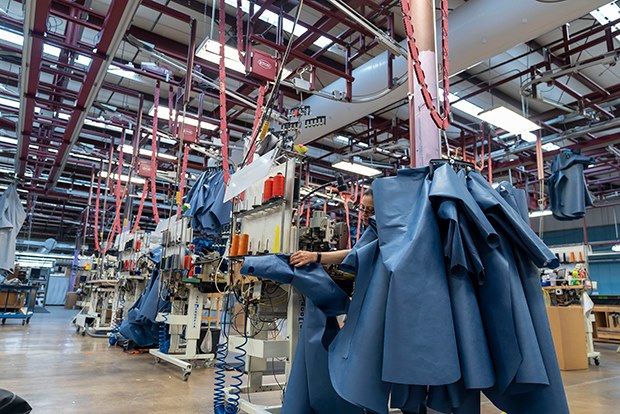 Four-Links – Covercraft PPE, Talking of Sports Cars, Bertone Mustang, Super Safari
The facility closure and event cancellation/postponement announcements have slowed down in recent days, but we're glad to see news like this: Covercraft is using at least some of its facilities to produce personal protective equipment for healthcare workers and first responders. Hopefully we'll see more aftermarket companies do the same.
* The coronavirus pandemic has also inspired David Clark to revive his This Week at the Shop blog, now under the banner Talking of Sports Cars, a reference to the column of the same name that ran in Autocar during World War II as a way to keep up the spirits of soldiers posted overseas who longed for their fast cars back home.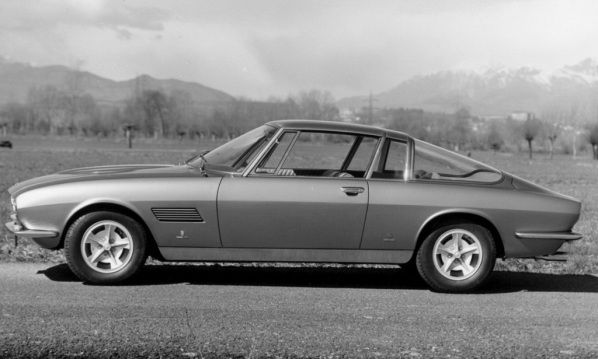 * Mac's Motor City Garage this week presented an enduring mystery: What happened to the Bertone-styled and -built Ford Mustang that L. Scott Bailey commissioned?
The designer was none other than Giorgetto Giugiaro, then just 27, a few years before he ventured out on his own to launch his own famous studio, Ital Design. In New York, the Italian Mustang took best of show honors, and it was a sensation at the London, Paris, and Turin motor shows as well. Then the car disappeared from view and it hasn't been seen in public since.

The Bertone Mustang bears far more resemblance to familiar Giugiaro designs like the Iso Grifo and the Fiat Dino than to any Ford Motor Company product. Even the Ford wheels were exchanged for Bertone-designed Campagnolo magnesium castings. The quad headlights were hidden behind electrically operated grille doors, and as the story goes, the radiator and front bulkhead were sectioned to accommodate the Bertone's slimmer profile, a good two inches lower than a production Mustang. According to Bailey, Italian stylists didn't think much of the production Mustang's styling, finding it too ordinary and sedan-like.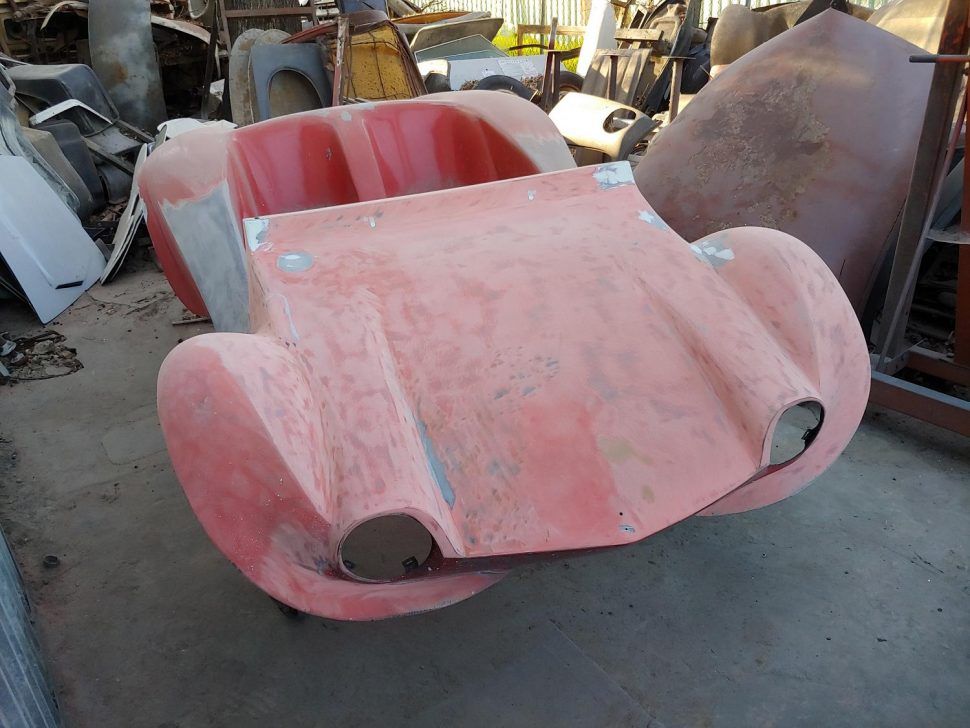 * From lost to found, let's now read how Richard Brown located what may be the rarest dune buggy to come from the Sixties: the Tom Daniel-designed, Dick Dean-built Super Safari.
The small community of auto enthusiasts that were aware of this car, believed it was never actually built. All of the advertisements for it only featured artist renderings from Daniel. The only other evidence of it, was a model kit produced by Revell. Even the images of a metallic gold buggy on the model box, were drawings from Revell's own art department. Amongst the car's fans, it's been said many times, "I wish they actually made the Super Safari".

So being a collector of rare, designer dune buggies, finding a Super Safari is in the top five. Then unexpectedly, about ten years back at a big VW car show and swap meet in Los Angeles, a real Super Safari appeared. It was for sale and the seller had no idea what it was. It didn't matter, I knew what it was, and I wasn't leaving without it.
* A couple weeks ago the carblogosphere went ape over a video of a woodcarving of a Toyota SUV. That same Hanoi-based woodcarver also has a video on how he carved a 1959 Cadillac from a big chunk of wood.