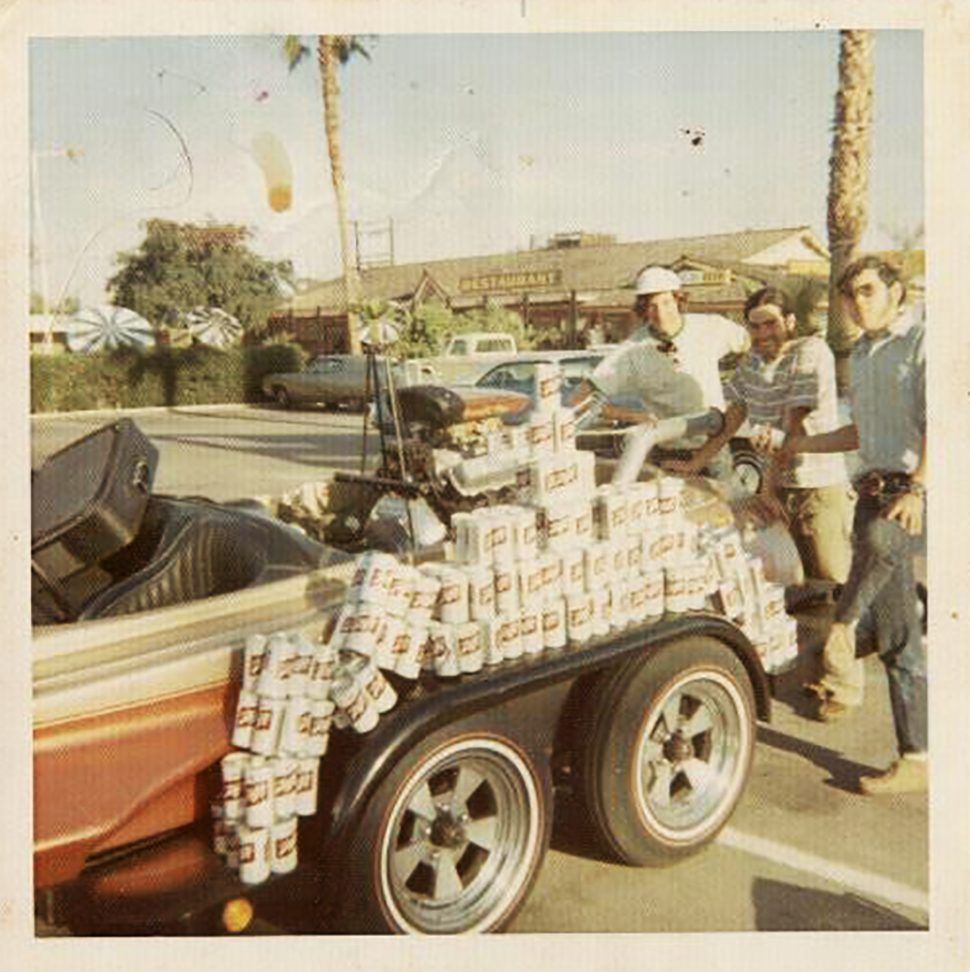 Dreams of rolls, pleats, pull-tabs and big-blocks
There's a question right now, hanging over car culture, and it's no secret: What do we do about our beloved car shows and cruise nights and garage hangs in the days of COVID-19? What about visions of lake days and big-block speed boats? Welp, we turn to great old photos like this one.
Of course, the first thing we'll ask is if you know this trio. If you know where this flatbottom is right now. If those wheels are still on that trailer. Where this photo was taken? Who took it? And what's in that suitcase? But it also begs the question: who has a vintage flatbottom v-drive or early jet boat with all the speed shop goodies still on it?
All we can do these days is dream of a day in the hopefully-not-too-distant future when we get the toys out again and drink a beer or 70 with friends, remembering the weird Spring of 2020. Post up your pics!