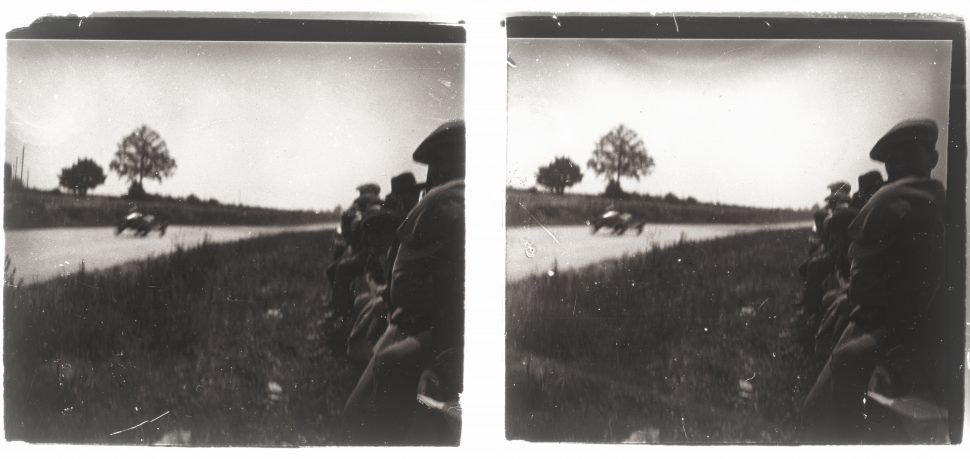 Could these long lost stereoview photos depict the first German Grand Prix?
Our entertainment options these days are, frankly, astounding, as we've collectively discovered over the last couple of weeks. Our forebears had a few keen diversionary doodads too, as we see from this series of stereoviews that reader Nicholas Maravell discovered that may depict the first German Grand Prix.
As a collector of stereoviews and the stereoscopes needed to view them, and as an automotive enthusiast, Nicholas was pleasantly surprised to find that a stereoscope he bought over the Internet came with a set of stereoviews printed on glass instead of photo paper that depicted some early motorsport event. We'll let him tell the story from here:
After some research, I found out that they were taken at Berlin Germany's AVUS, the oldest controlled access highway in Europe, which opened in 1921 — a roadway that was also used as a race track.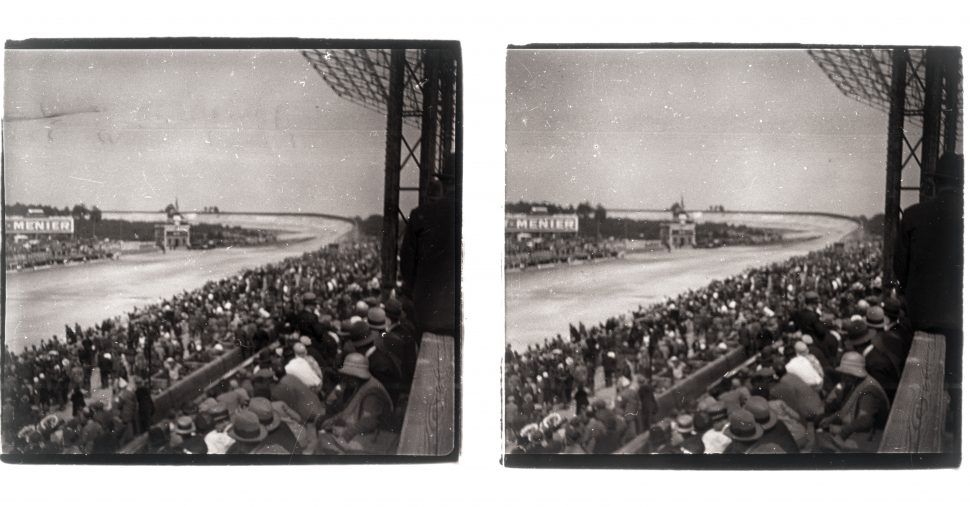 The track back then was unusually shaped with two very long 6 mile parallel straightaways with a large 43 degree banked radius curve at the northern end and a hairpin curve at the southern end. Of note, the first German Grand Prix was held there in 1926. The race was then moved to The Nurburgring for the following year. Interestingly enough, in 1928 at AVUS, a car powered by a rocket achieved a record speed of 148 miles per hour. The track soon proved to be dangerous. There was more than one driver who did not correctly handle the banked turn, appropriately called the Wall of Death. In such unfortunate instances, cars flew completely off the track. Over the years, other car races were held there as were motorcycle races, cycling races, and even marathon running during the 1936 Olympics. The track was used for racing up until 1998 having been altered many times for safety and other concerns. The roadway continues to this day to be part of the highway system. The race control tower is still there, now used as a restaurant and motel. Wooden grand stands also remain, protected for their historic significance.
I'm sending these surviving, rare photos your way as I'm hoping someone in the Hemmings Community can help figure out the year they were taken and possibly the identities of the cars and drivers as well. From other photos I have seen, I think these images could be from that very first 1926 German Grand Prix, an event certainly important enough to take stereo photos of in the first place.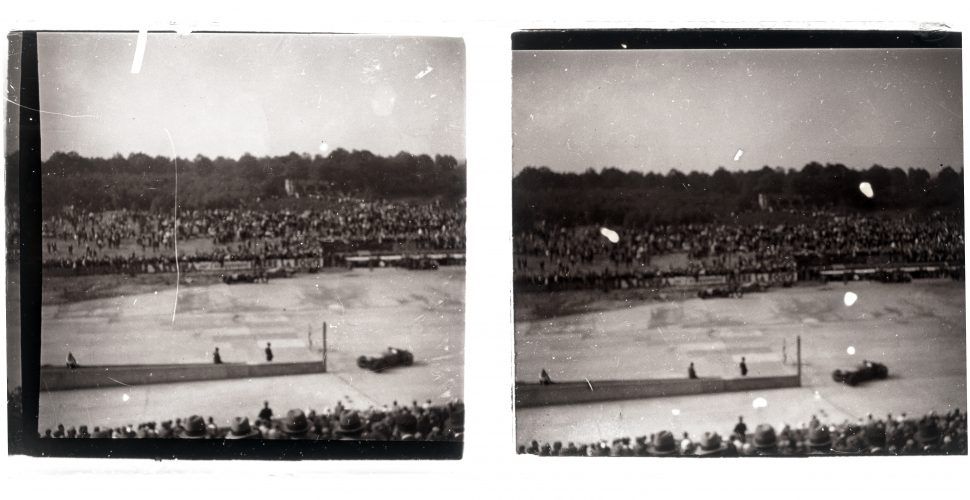 Please note, I'm not an expert on any of these things, just an avid car and race fan. And, I look forward to knowing more!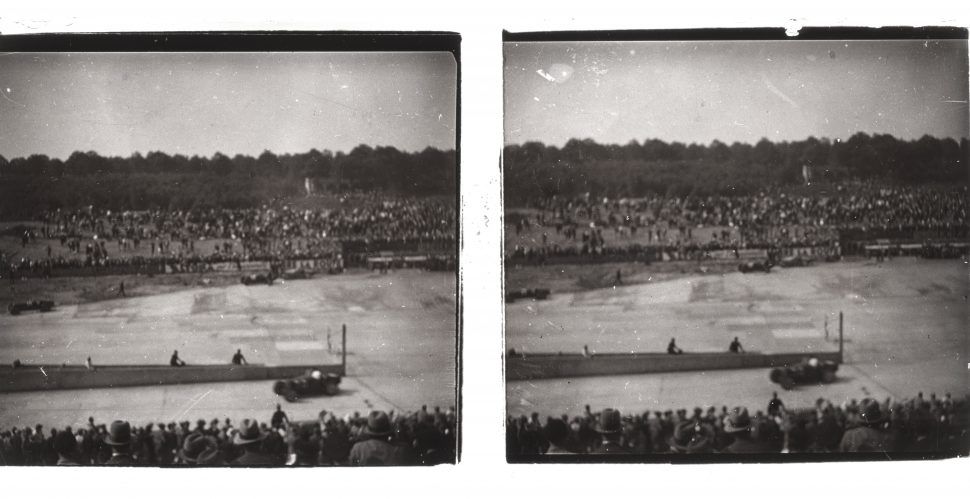 Admittedly, there's not a lot to go on here. Nicholas points out that the Menier sign in one of the stereoviews "connects to Henri Menier a candy manufacturer and racing enthusiast who helped found the Automobile de France and the French Grand prix in 1906." And there's not much else in the way of detail, especially when it comes to the cars. But perhaps there's just enough for prewar racing experts to discern here to answer Nicholas's question.