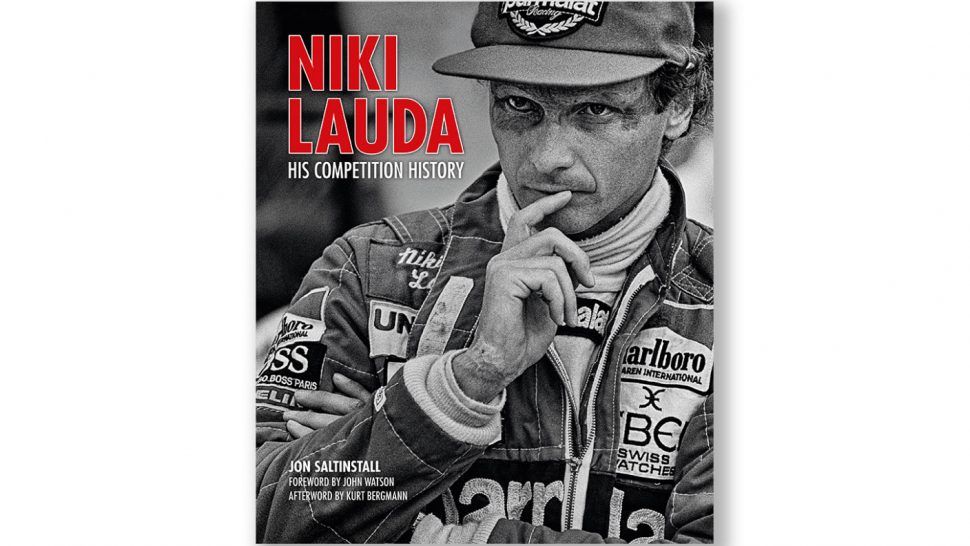 Recommended Reading: "Niki Lauda – His Competition History"
Niki Lauda wasn't supposed to be a racing driver. Born into a wealthy Austrian family, the assumption was that Lauda would complete his formal education, then join the clan's paper manufacturing business.
Headstrong Lauda had other plans. In 1968, he began his racing career behind the wheel of a Mini Cooper S, telling his father that he was simply storing the modified car for a friend. A second-in-class finish in his very first outing, the Bad Mühllacken hillclimb, convinced young Lauda that he was indeed on the right path. A logical progression through Formula Vee and into faster sports cars followed, but when his career ground to a halt in Formula 2, Lauda took action, securing a bank loan to fund his own future.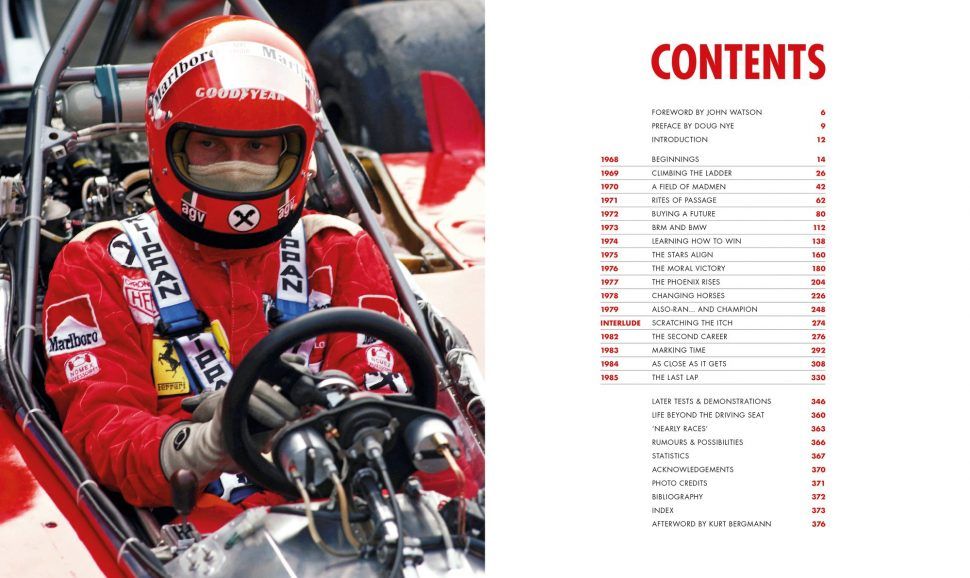 History tells us it was the right move. Lauda went on to an astonishing career in Formula 1, winning 25 races and three driver's championships, and surviving a near-fatal 1976 crash at Germany's Nürburgring that proved to the world exactly how tough—and determined—he could be. Little more than five weeks after a priest attempted to give the Austrian last rites, Lauda was back behind the wheel of a Ferrari, competing in the 1976 Italian Grand Prix at Monza.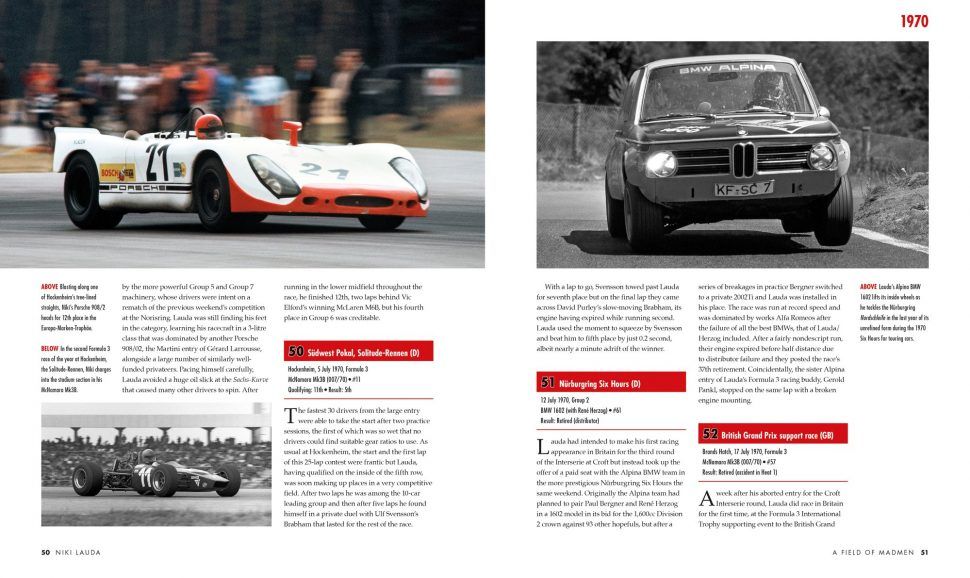 A new book by John Saltinstall, Niki Lauda – His Competition History, documents the storied driving career of one of the sport's true greats. Over 376 hardbound pages, Saltinstall covers Lauda's 316 competition starts, stretching from his first drive in the Mini to his last race for McLaren, the 1985 Australian Grand Prix. Each race is summarized with a few paragraphs, as well as a header listing the date, series, car, car number, qualifying position and finish. The 500-plus photographs between the covers do a superb job of illustrating Lauda's racing life, and two chapters are dedicated to his retirement years (both sets). The book is recent enough to touch on Lauda's death, at a Zurich hospital, in May 2019.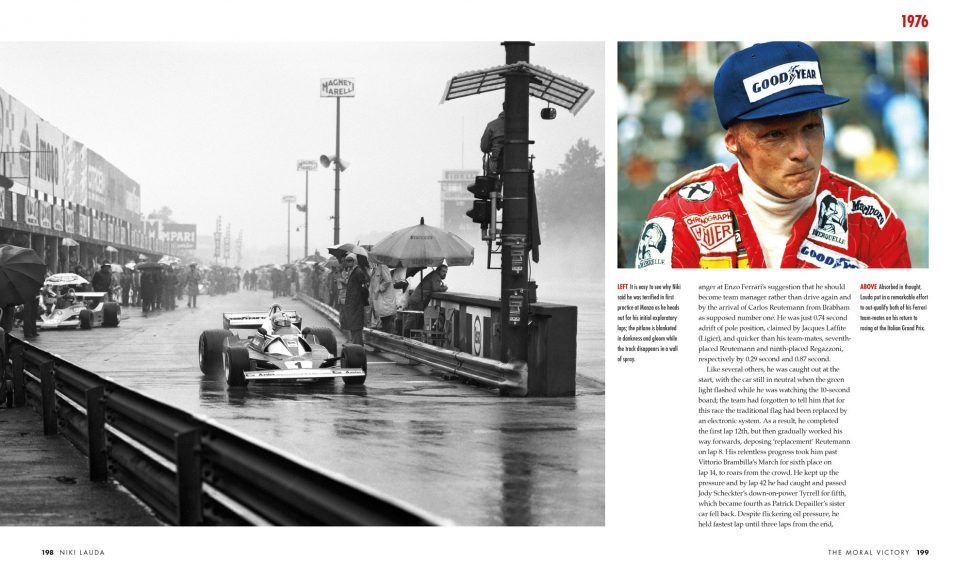 Those looking to learn more about his life-changing 1976 crash—and subsequent miraculous comeback—may be disappointed that it isn't covered in more detail. Likewise, his triumphs and tragedies with Lauda Air aren't discussed, but that's not the focus of this tome. Saltinstall set out to write a comprehensive reference to Lauda's driving career, and in that regard, the book hits on all cylinders. Fans of Lauda, or of Formula 1 in the 1970s and '80s, will not be disappointed, and the book is a must-have for any serious racing fan's library.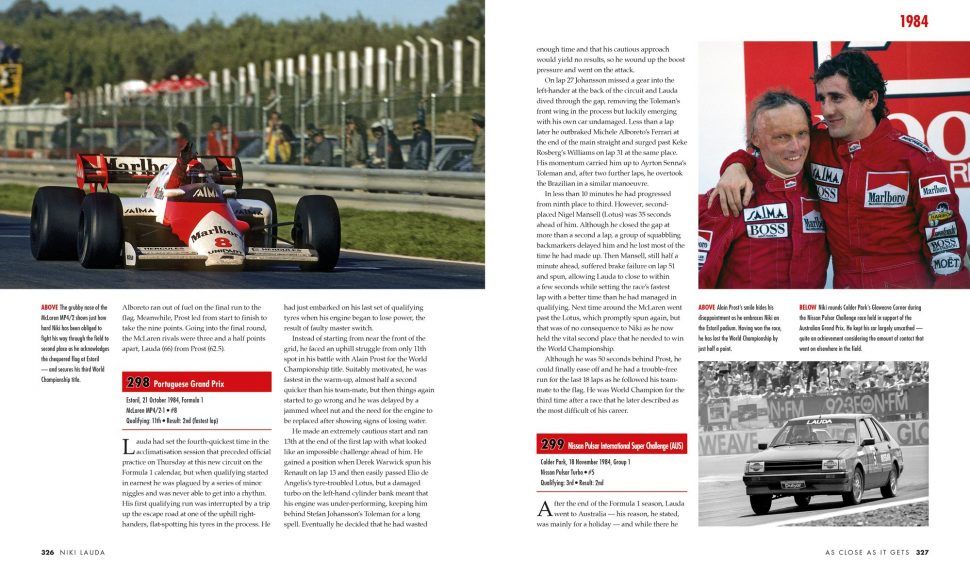 Published by Evro in November 2019, Niki Lauda – His Competition History (ISBN 978-1-910505-46-5) measures roughly 9.5 x 11.25 inches, and is available from Amazon, where it's priced at $55.87.