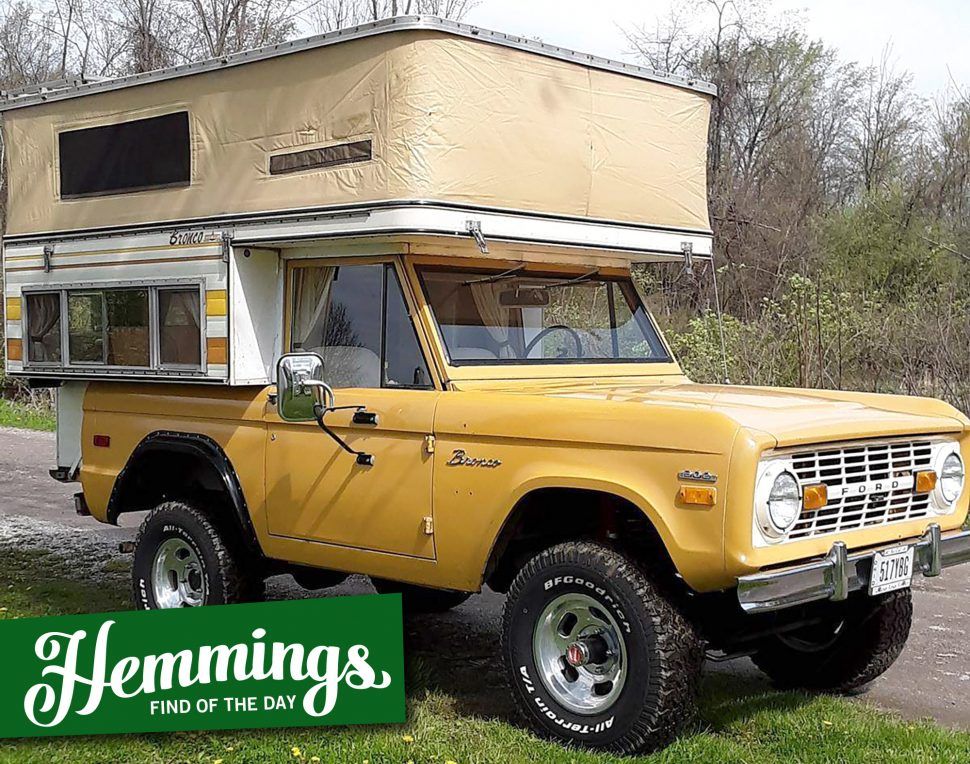 Hemmings Find of the Day: 1971 Ford Bronco
Camper-equipped 1971 Ford Bronco for sale on Hemmings.com. From the seller's description:
No rust, every thing works. 302 V8, 3 on tree works great. Deaver 2&1/2″ suspension lift. 23 gallon tank. Very rare 4 wheel pop-up camper. It has stove, sink, refrigerator, table,couch folds into bed. Dual batteries, one runs camper.
Price
$53,000
Location
Munroe falls , Ohio
Availability
See more Ford Broncos for sale on Hemmings.com.