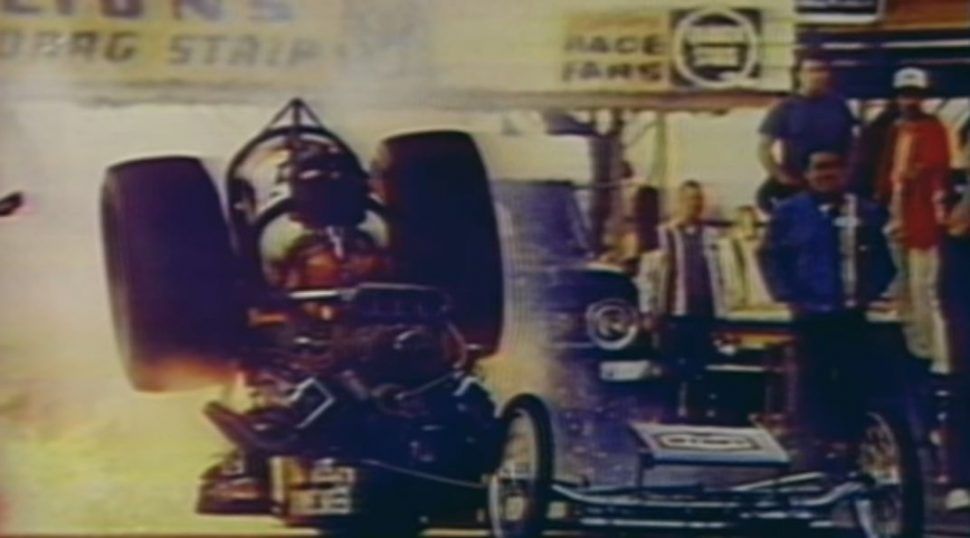 I was there: Trackside when Garlits and Miles made history
With more than 50 years now separating us from the two historical racing events we discussed this past week – Don Garlits's transmission explosion at Lions in 1970 and Ken Miles's flying Mustang antics in the first Shelby G.T.350R at Green Valley Raceway – we have the benefit of decades' worth of interviews, reflections, and research to understand the context of those events. But eyewitness accounts always help put you right in the middle of the action, and this week we were fortunate to have heard a few such accounts related to those two events.
Starting with the G.T.350R intro, we heard from Pedro P, who
was a silly high school kid working timing and scoring at Green Valley that weekend. Got to meet Mr.Miles and actually sit in the car.
Joe Stephan didn't get to Green Valley, but he still got close to Miles and the G.T.350R not long after.
The week after Texas Shelby entered two 350GT-Rs for Miles and Jerry Titus. That SCCA race took place at the Los Angeles County Fairgrounds in Pomona over a two mile, nine turn parking lot road course using the drag strip for a straightaway. I lied about my age and got in on a tow truck crew pass. The B/Production race was a hard fought battle between the Mustangs & Corvettes. The crowd screamed & cheered theirselves hoarse, those of us on the truck included. Thanks for rejuvenating a special memory.
Switching over to the Garlits incident, we heard from Kingofthings, who claimed to see Garlits's rear-engine dragster in November 1970.
I recall seeing the car come out around the tower at the '70 Supernationals. For some reason I was actually on the track, main grandstand side. Perhaps it was some kind of special event revealing the car to the crowd, I don't recall. What I do recall is it seemed extra long and very springy as it bounced over whatever unevenness was behind the starting line. It was quite something to see in such a radical change.
And finally, two accounts of the Jim Nicoll clutch explosion from the 1970 NHRA U.S. Nationals. First from vortec710.
We were sitting about 3/4 of the way down the track at the 70 Indy Nats, final round, when Jim Nicolls clutch went, cut the car in half, and the rear section tumbled end over end, wrapping itself in the deployed chute. It looked like the chute was going to be his funeral shroud, never expected him to survive, much less "walk away", the front of his car slide over into the other lane, coming very close to Don Prudhomme. Garlits perfection of the rear engined car probably saved several lives as everyone was leaning on their motors and blowers trying to go faster and engine explosions were a accepted fact of life. The next time we saw Don was when he showed up at Indy with the rear engined car and qualified about 0.3 seconds ahead of the second placed car, if my memory serves me correctly. That car changed a lot of concepts that weekend.
And then a close call from John Backus.
I was standing at the fence when Nicole sent his flywheel out cutting the car in half. He was racing Don Prudomme who was spooked by the incident , he was on the speakers saying he was finished racing. I was very close, in fact the clutch disc embedded into the fender of a car parked next to me. I'll never forget it.
Thank you, everybody, for sharing those memories. They certainly add to our understanding of these events.