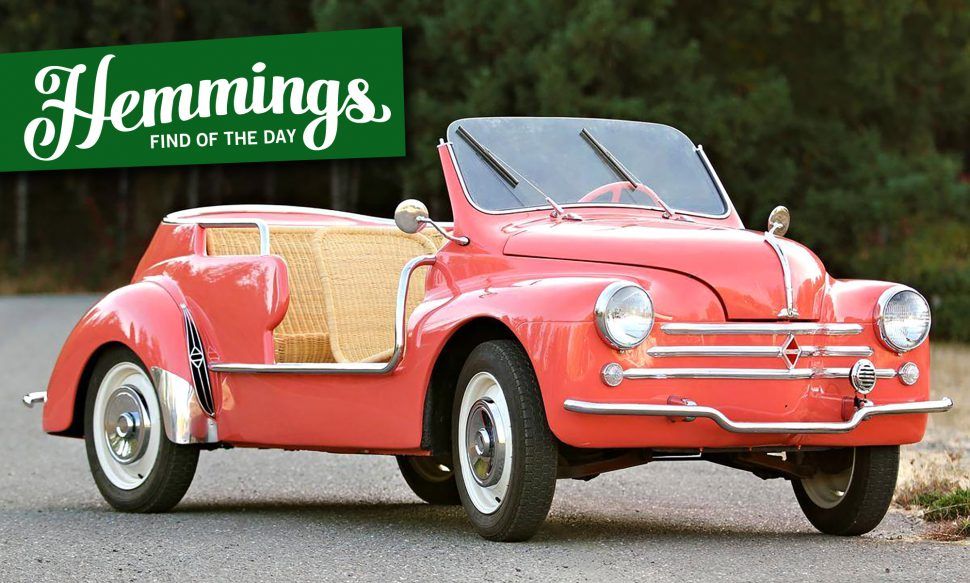 Hemmings Find of the Day: 1961 Renault Resort Special
Restored 1961 Renault Resort Special for sale on Hemmings.com. From the seller's description:
Yes, it's a 1961 Renault Resort Special, far more rare than most iterations of the Fiat Jolly.
There were purported to be only 42 or 50, all consecutive numbers from the end of the 4CV production line. My car is the 34th of these based on the chalk number on the bulkhead. Roughly 12 are known to survive.
Cosmetic restoration of a low mileage original. Mechanically refreshed as needed. Starts, runs and drives perfectly. Every effort was made to make this car correct and original. I do have the top frame in need of restoration, and some original top material for a sample.
Price
$84,000
Location
Willits, California
Availability
See more Renaults for sale on Hemmings.com.