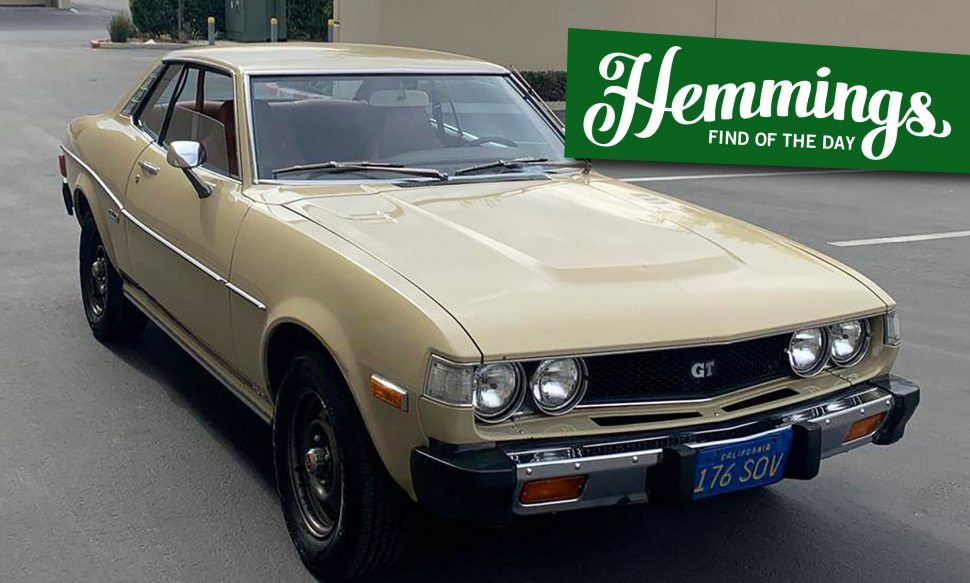 Hemmings Find of the Day: 1977 Toyota Celica GT
Recently serviced 1977 Toyota Celica GT for sale on Hemmings.com. From the seller's description:
mostly original 1977 Toyota Celica GT Coupe, 5 speed manual transmission, no AC & no power steering. I owned the car for 13 years now. Selling due to limited space. During my ownership, this car was mostly sitting unused & stored inside on Non Operational Permit for 12 years. I started to drive it last year and still enjoying it.
I tried to preserve as much as possible when reconditioning the car. Engine & transmission runs strong, smooth, passed SMOG recently and no oil leaks. The car was buffed, and the original paint is now shining like new. The trunk floor was partially repainted after some minor rust repair. Meaning, only the trunk floor was reapinted, the rest of the car still has original paint. Interior was cleaned up nicely. Dashboard top cover and rear back seat upper section were profesionally redone with material close to original one. They are known to crack in these cars. The rest of the interior is still original including door panels, seats, ceiling & carpet .All windows glass, windshield glass & wipers are original Toyota. Original steel wheels & hubcaps.
Recent parts replaced include: brakes, clutch, battery, carburetor & tires.
Price
$16,000
Location
Chino, California
Availability
See more Toyotas for sale on Hemmings.com.