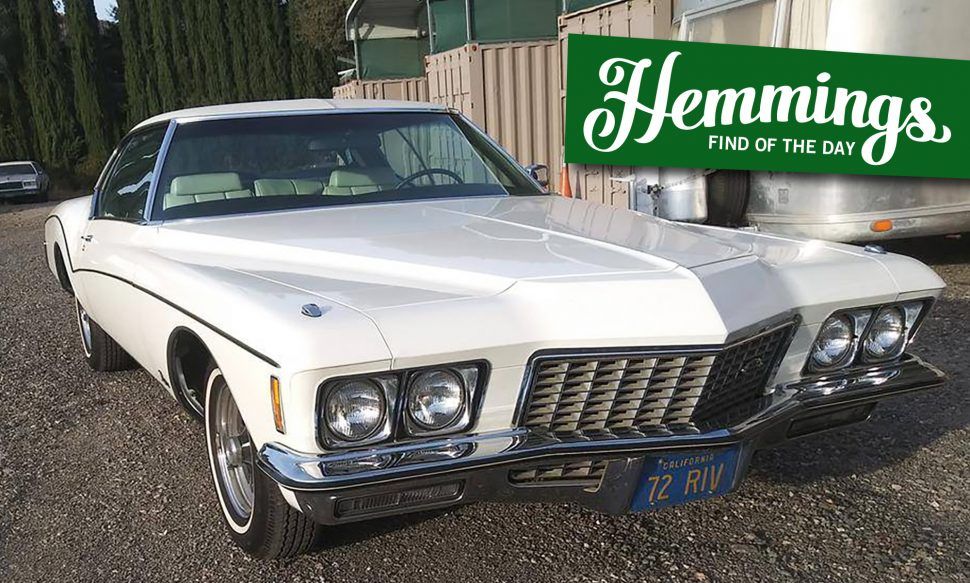 Hemmings Find of the Day – 1972 Buick Riviera
Original owner 1972 Buick Riviera for sale on Hemmings.com. From the seller's description:
California garage kept 30k original owner car with many receipts to validate . This is the nicest original 1972 ive ever seen. Bucket seat, console, a/c, power brakes, power windows, working am radio, excellent glass, see video, or contact me if video doesn't play. Body is solid with "0" rust ever. Paint/interior is a 9.5 out of 10. They are 47 years old. Drives beautifully. Fires right up and just purrs as you might expect of a 30k mile car. This not your average 72 Riv , when have u last seen a 47yr old CA car with 30k and garage kept by the original owner?
Price
$37,500
Location
Roseville, California
Availability
See more Buicks for sale on Hemmings.com.