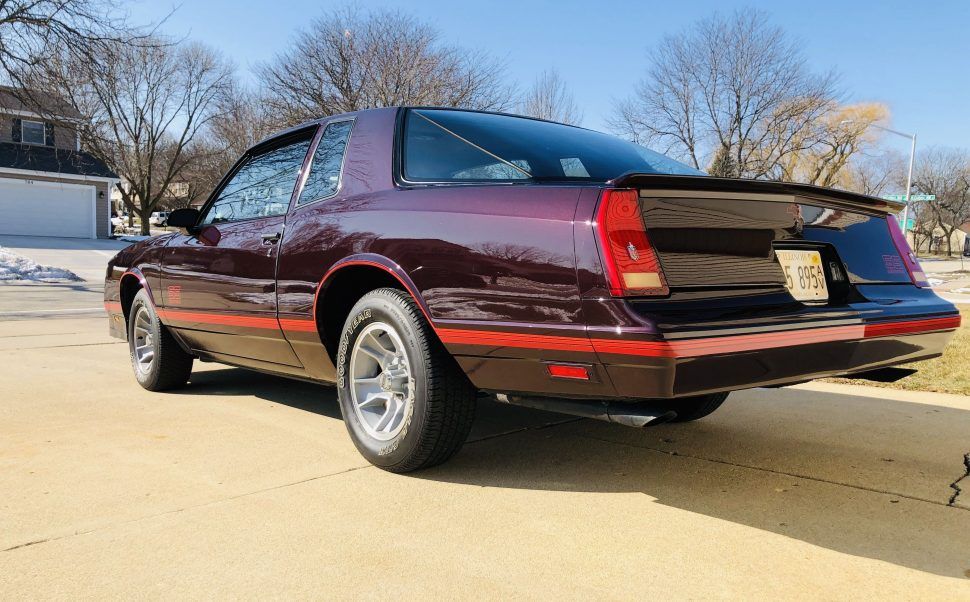 Auction Highlight: 1987 Chevrolet Monte Carlo SS Aerocoupe
It's an old trope that stock cars used to be stock cars, but there's still a lot of truth to that. In between those early NASCAR days when off-the-assembly-line Hudson Twin H-Power big sixes ruled the ovals to today's Gen-6 machines that resemble nothing at all in a modern showroom. (We're looking at you, Toyota. What car did that pushrod V-8 in your race car come out of?)
In between the nascent days of NASCAR and the modern era, there was a time when stock cars, even if they were full-on, tube-frame race cars going to battle on the track, still had to resemble what was available in the showroom. When Ford showed up with its sleek "Aerobird" Thunderbird in 1983 and started winning a ton of races a couple of years later with Bill Elliot at the wheel of Harry Melling's number 9 car, Chevrolet found itself up against a bit of a brick-shaped wall with its G-body Monte Carlo.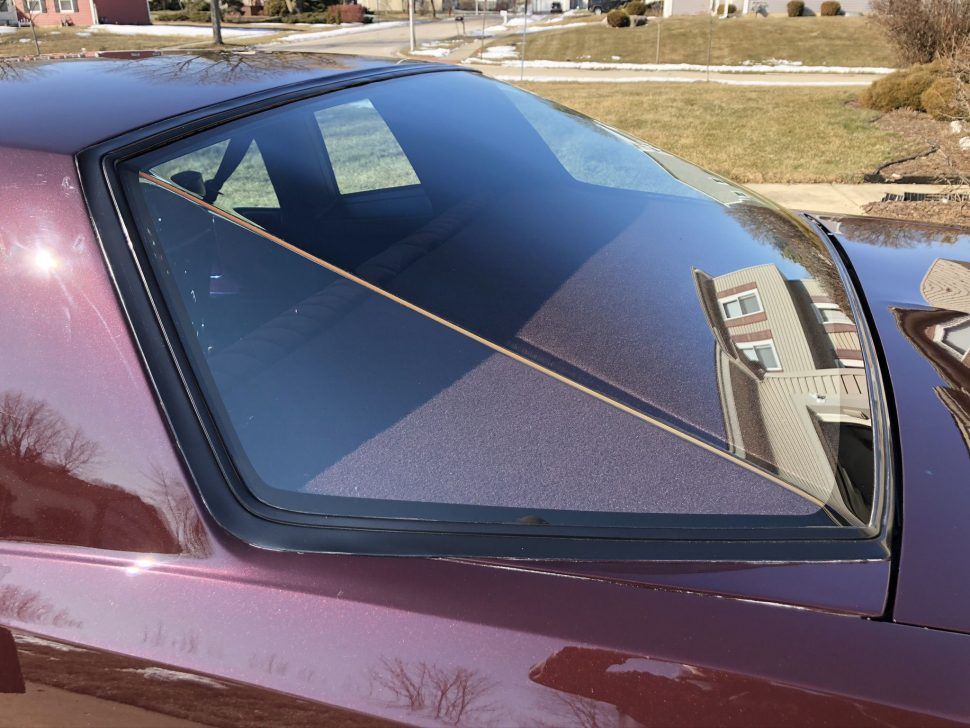 Enter the Aerocoupe.
Introduced in a December 6, 1985, press release and made available to the public starting on January 1, the Chevrolet Monte Carlo SS Aerocoupe, which got its own RPO number, included all the usual SS high-performance equipment, such as the carbureted 5.0-liter V-8, F41 Sport Suspension, Turbo-Hydramatic 200-4R four-speed automatic, 15 x 7-inch aluminum alloy wheels, 3.73:1 rear axle, gauge package with tachometer, and the sport steering wheel.
But what made the chrome-free Aerocoupe special, and what also made it among the last of the NASCAR homologation specials, was that it included a unique, sloping rear backlight along with a different decklid and its own unique spoiler that allowed Chevrolet to enter races with a bit more of a chance against the sleek Fords. Available only during the 1986 and 1987 model years, just 6,252 Monte Carlo SS Aerocoupes were built, the vast majority in 1987. Exterior finishes were limited to Black, Dark Maroon Metallic, Silver Metallic, and White.
These Chevrolet G-bodies have always been coveted by fans of Chevy performance, both when new, and still to this day. While some of these cars were kept and preserved by their owners, plenty more were driven hard, raced, modified, wrecked, repaired, and gone through the cycle again, which makes this low-mileage 1987 Monte Carlo SS Aerocoupe on Hemmings Auctions somewhat of a rarity.
Equally appropriate for a Hemmings Musclepalooza or a RADwood event, this Aerocoupe, with its clean and original Dark Maroon finish shows just 33,500 miles on the odometer. While the latest NASCAR Gen-6 Camaros, Mustangs, and Camrys at least look a bit more like their counterparts on the street than the previous "Car of Tomorrow," this Monte Carlo is a reminder when all of the cars on the grid at least looked a lot like the cars in the showroom, when Dale Earnhardt's blue-and-yellow No. 3 Wrangler-sponsored car or Darrell Waltrip's No. 17 Tide-liveried racer sure looked a lot like what your Chevrolet dealer had on offer. It even has the same basic layout of a carbureted, OHV V-8 driving the rear wheels. Stock car, indeed.
Take a look at the 1987 Chevrolet Monte Carlo SS Aerocoupe over at Hemmings Auctions and let us know what you think of this streamlined special.