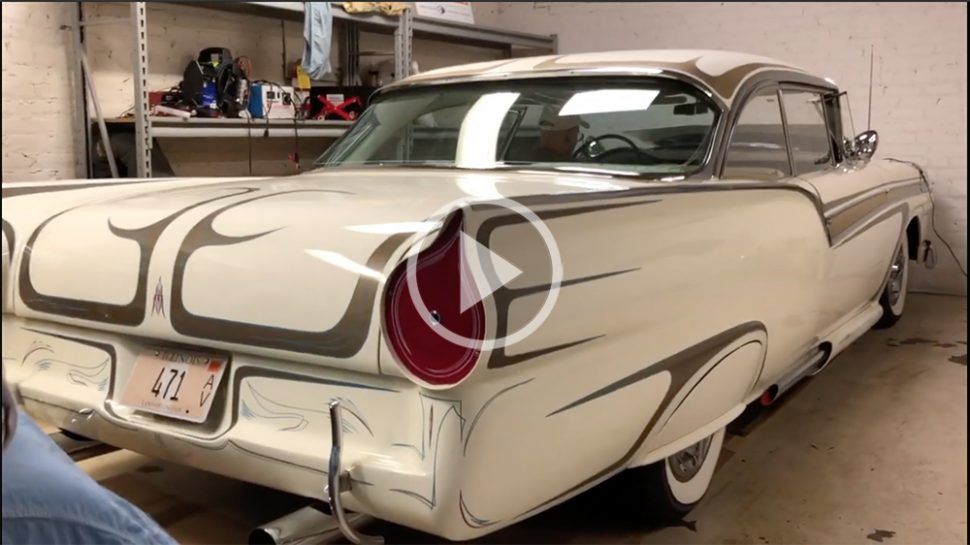 WATCH THIS: Some mystery-history on the White Pearl
If you saw the lead story in this week's Muscle Machines newsletter, you've no doubt seen this killer '57 Ford full-custom that comes with its own great history. The John North "White Pearl" is not only a (mostly) original, survivor, mid-century custom, but it's also running a rare E-Code Ford 312 c.i.d. V-8! Sounds good, runs well, and the every square inch of the whole package is such a great time machine that we couldn't let it pass through the Hemmings marketplace without telling you about it.
And speaking of telling you about it, we thought you'd appreciate these two guys doing a better job of that than we could. Posted up on YouTube a few years ago, the car hasn't changed, therefore, neither has the story. So, watch this thing, look at the listing on Hemmings (there's more video footage in the listing of it running and even catching a gear!) and love it all, just like we do.
There just isn't a whole lot of these survivors around anymore: remember, the builders were just kids at the time and they were either using the materials available to them or making tools and parts from scratch to see their ideas through to fruition. Which means that 1) they didn't expect the cars to last 100 years and 2) technology, being what it was, didn't allow most of those materials to age gracefully. But here we are, with a car that tells us we're wrong on both counts. Love it!