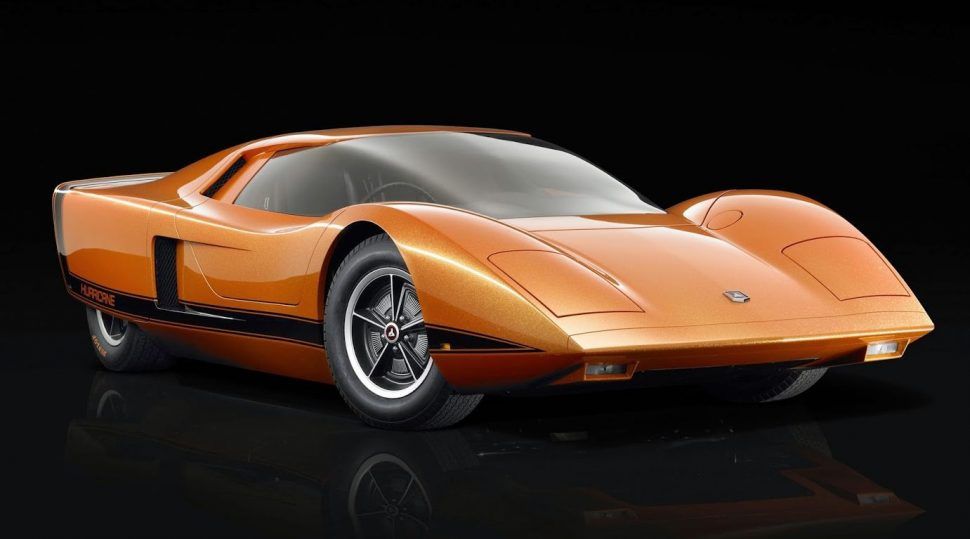 Australian government leaning on GM to keep Holden historical collections down under
With last month's sudden announcement that GM will kill off the Holden brand as it pulls out of right-hand-drive markets, Australian government officials have made it clear that they expect GM to leave its Holden concept cars and other historical items in Australia rather than ship the whole lot back to Detroit.
"The Government expects to see a clear plan from GM about how this significant material is to be preserved and maintained in Australia," Paul Fletcher, Australia's arts minister, said in a statement.
GM's announcement appeared to catch off guard the Australian government, which late last month reportedly launched a Senate investigation into the closure of Holden. That investigation, which will focus primarily on the compensation that GM has offered Holden dealers and employees, no doubt will also feature many a tribute to the brand that became a source of national pride – "Australia's own car" – from many a government minister.
Fletcher, in his announcement, made sure to note that Australia's Protection of Movable Cultural Heritage Act – initially passed in 1986 and updated in 2018 – covers much of the Holden historical collections' vehicles and archives. "It is likely that many items would be protected under the Act and may not be exported from Australia without a permit," he wrote.
Under the Protection of Movable Cultural Heritage Act, culturally significant Australian automobiles may be exported temporarily or permanently with a permit. The updated version of the law was necessary, according to Australian lawyer Shane Simpson, because many items of cultural significance had been illegally removed from the country, in part due to lax enforcement of the law.
Fletcher added that part of the plan he expects to see from GM "should also make sustainable arrangements for funding the preservation and storage of this material."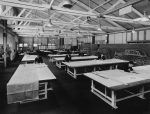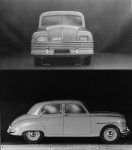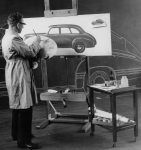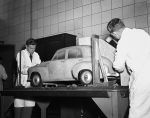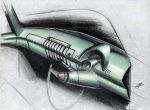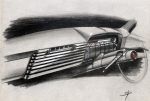 Holden archive photos and renderings. Images courtesy GM Media.
GM, for its part, appears willing to play ball. According to a company statement, "Holden will preserve key heritage vehicles and are working through plans with GM and local partners and institutions. We are developing a plan that will ensure that the Holden Heritage Collection is preserved in an appropriate and respectful fashion here in Australia."
In addition, according to Australia's WhichCar magazine, GM's vice president of global design, Mike Simcoe, has stepped in to personally oversee the fate of the several Holden concept cars in the company's heritage collections, though exactly what that fate will be has yet to be announced. Among those concept cars are the 1969 mid-engine Hurricane, the 1970 GTR-X, and the 2005 EFIJY.
About the only items currently being removed from Holden facilities by GM staffers right now, according to a former Holden employee, are those concerning current GM projects and intellectual property.
Shortly after Holden production ended in Australia in 2017, the Australian subsidiary announced that it would convert a portion of its Elizabeth, South Australia, factory into a heritage museum. Late last year, the division did sell off a few vehicles from its heritage collection – some of them first-built or last-built copies of production cars, some of them noteworthy trials cars – largely to make room at the factory, according to statements made at the time.
As long as GM commits to keeping the Holden concept vehicles and historical collections in Australia, a number of potential destinations have been discussed, including the National Motor Museum, the National Library of Australia, or any one of several state museums or private museums in Australia. The National Museum of Australia, in addition to a number of other significant Australian automobiles, already has the first Holden 48-215 prototype in its collections.
Fletcher said in his statement that he's "look(ing) forward to further engagement" with GM on this topic.
GM is expected to finalize its withdrawal from Australia by the end of 2020.