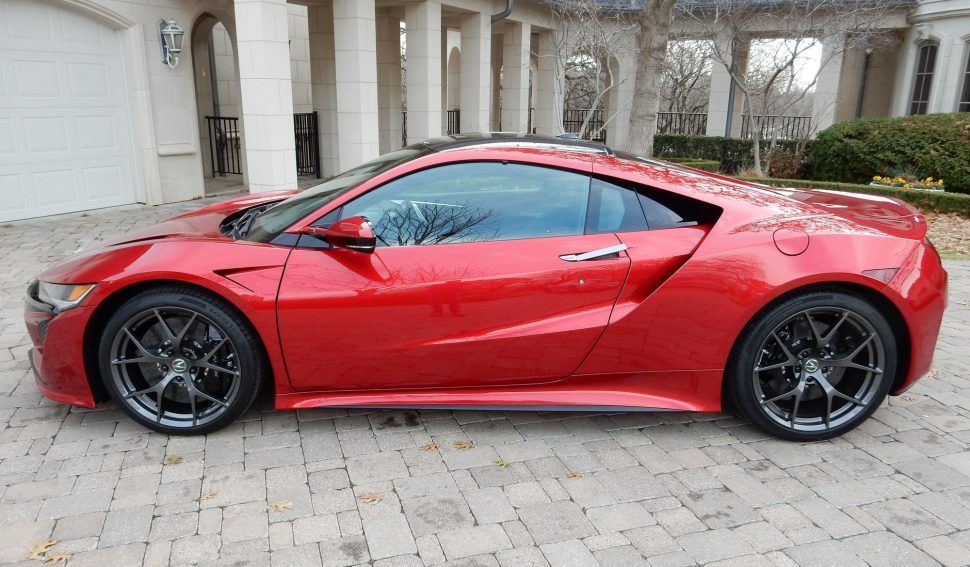 Hemmings Auction Spotlight: 2017 Acura NSX
The original Acura NSX was a shot across the bow of the world of supercars, then the exclusive domain of European automakers whose names ended in vowels. That original Japanese supercar combined the rock-solid reliability that Honda had spent decades building with a lean, purposeful mid-engine chassis whose moves were honed by Formula 1 deity Aryton Senna. The world already knew that Honda could win on two wheels, contemporary F1 success showed they could win on four, but Honda's engineers and drivers may have saved their greatest trick for the NSX, proving that a supercar could indeed be an everyday car, as reliable as the average Accord or Civic.
While that original NSX has long been a certified legend in the collector-car community, supercar performance has become nearly otherworldly, with quicker and quicker acceleration times and technology almost unimaginable in 1990. When Acura introduced the all-new second-generation NSX a few years back, the company pulled out all the stops to once again show the world that it could compete with an even larger contingent of supercar makers—companies that have largely solved the problem of making their cars everyday reliable.
Now made at Honda's Performance Manufacturing Center in Marysville, Ohio, in the good, ol' U.S.A., like so many other Honda and Acura models, the new NSX boasts a technological tour de force in the propulsion department, with a twin-turbocharged, quad-cam 3.5-liter V-6 that's good for 500 horsepower and 406 lb-ft of torque, or nearly double the original model's 270 horsepower and 210 lb-ft. And that first-gen NSX didn't get the pair of 36-horsepower motors up front, one for each of the front wheels that the new car uses. The whole thing is rated at 573 horsepower and 476 lb-ft of torque.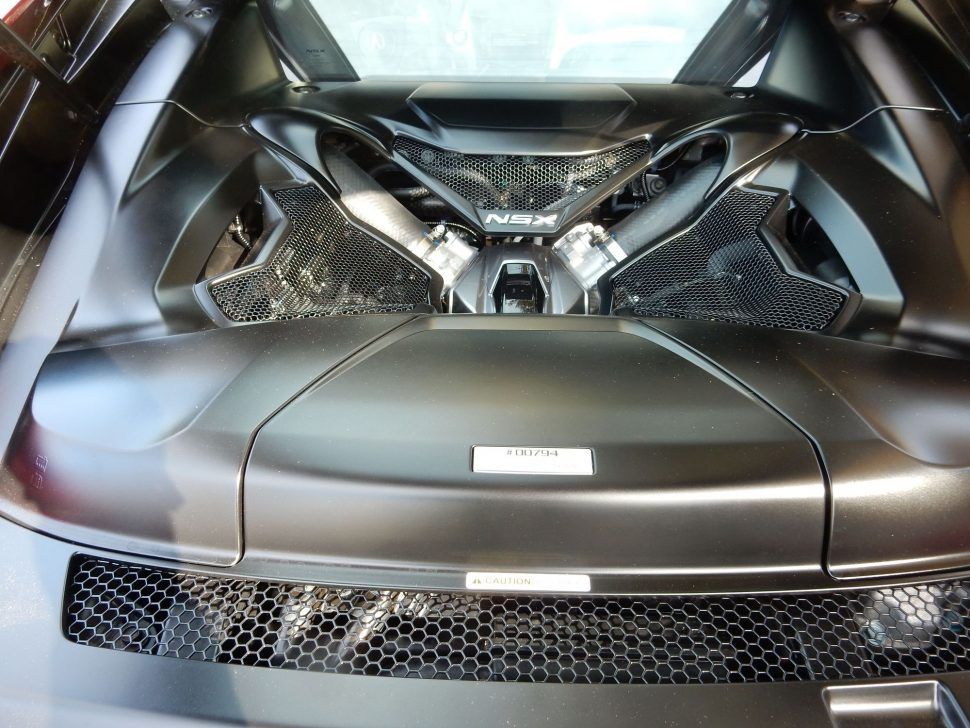 The new NSX's body might not have the voluptuousness of some its European competitors, but the mid-engine body is as exotic as the best of them, with a carbon fiber and aluminum intensive structure. The adjustable high-tech suspension furthder adds to the NSX's bona fides. Those electric motors on the front wheels also feature torque vectoring, so that the car can send the corner with the most grip the most motive traction, turning the everyman driver into a track hero. It's every bit the thinking-man's supercar the first NSX was 30 years ago, only a lot quicker, and with a whole lot more electronic intelligence baked into it.
A low-volume production car by design and by the constraints of Honda's dedicated new plant in Ohio, the new NSX is not a common sight. Now listed on Hemmings Auctions, is a super-low-mileage 2017 Acura NSX, bathed in a delicious Valencia Red custom color from the factory, a $6,000 option.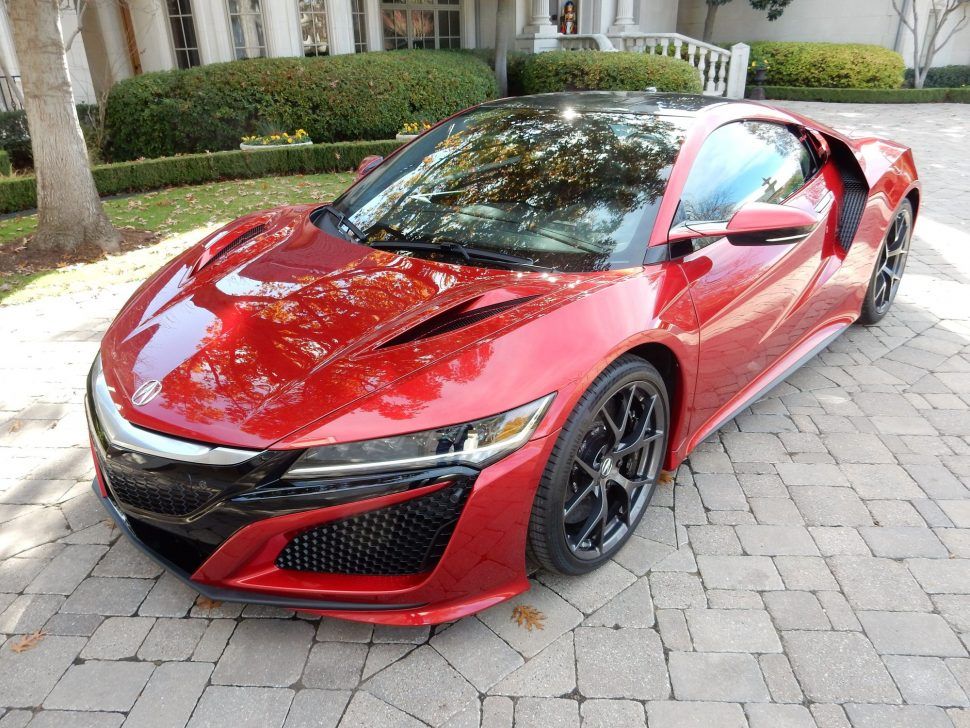 In fact, this NSX is loaded with options, including track-ready carbon ceramic brake rotors, a carbon fiber roof section, and a fair smattering of luxury options like semi-aniline leather with Alcantara seats and an Alcantara headliner.
About that mileage: What do we mean by "super low?" How about 16. Not 16,000, nor even 1,600, but just 16 total miles. We're pretty sure most new cars get delivered with more miles than that. This Valencia Red NSX might be three model years old, but it is brand new, an excellent example not only of a modern, sophisticated supercar, but also proof that Hemmings Auctions and Hemmings classifieds are not only an excellent place to trade vintage collector cars, but modern ones, too.
Click on over to take a look at this 2017 Acura NSX and let us know what you think about this modern, sophisticated and fast supercar.