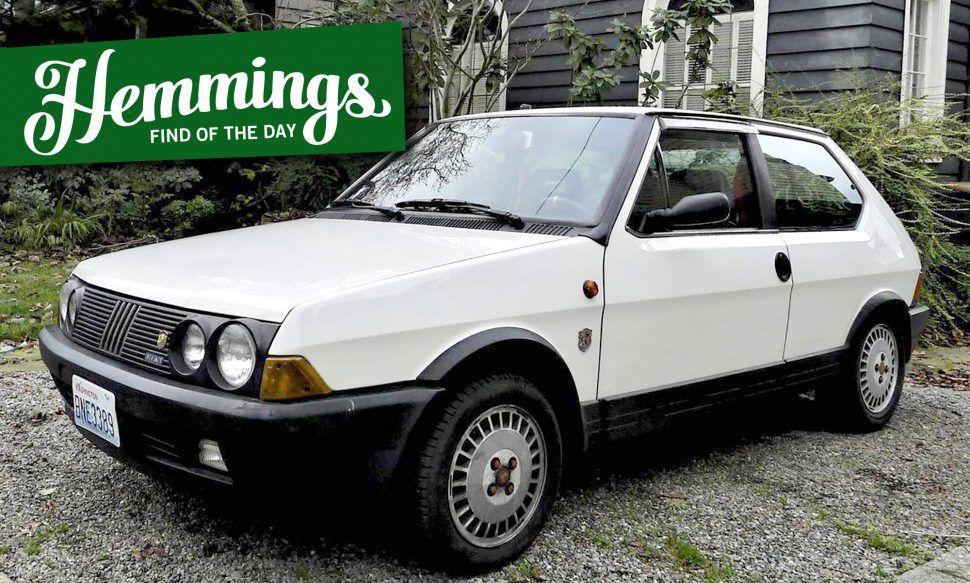 Hemmings Find of the Day – 1988 Fiat Ritmo Abarth
Recently serviced 1988 Fiat Ritmo Abarth for sale on Hemmings.com. From the seller's description:
Abarth 130TC with just 38,500 kilometers. Homologation special equipped with 2.0 liter DOHC engine with twin weber carburettors. Upgraded recaro driver's seat. Steering wheel changed to MOMO 2-spoke JPS. Recent work including tuning the Weber carbs; new tires, steering rack, rear shocks and alignment. Ready to enjoy.

The Ritmo Abarth was a homologation special and in many ways an Italian answer to the Rabbit GTi (GTi 16v). Using the well proven Fiat Lampredi twin-cam power plant – 2-liters with high compression pistons and hot cams. In this case, breathing through two twin-choke Weber DCOE carbs. Typical Abarth formula, a light and simple platform with tuned handling and a big engine from the larger offerings in the Fiat range. Helping keep Abarth in the road-car and racing scene as they developed the Lancia Delta HF Integrale.
Price
$12,500
Location
Mercer Island, Washington
Availability
See more Fiats for sale on Hemmings.com.