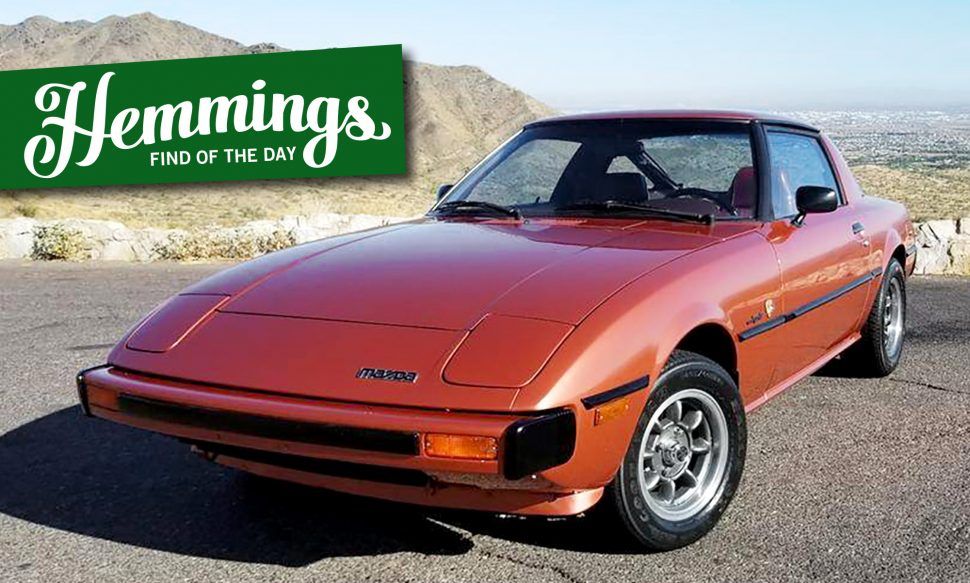 Hemmings Find of the Day: 1979 Mazda RX7 GS
Preserved 1979 Mazda RX7 GS for sale on Hemmings.com. From the seller's description:
79 was the only year that the Sonic Bronze Metallic color and highly sought after matching plaid checker seats were produced. With only 45,100 original miles and in this superb condition. Makes this SA, GS one of the most rarest finds in the automotive collectable world. You will love the attention that this RX7 receives. Quite unique and iconic. With its sleek sport profile. A legend and a timeless capsule in this original condition. Sporting subtle worth wild upgrades. Goodyear vintage racing tires and original Carroll Shelby Wheels enhancing the sport car experience. Authentic plaid comfortable bucket seats, A/C, 5 speed manual gearbox and everything else that you would expect from one of the most sawed after RX7s in the collector's market.
Price
$17,500
Location
Phoenix, Arizona
Availability
See more Mazdas for sale on Hemmings.com.