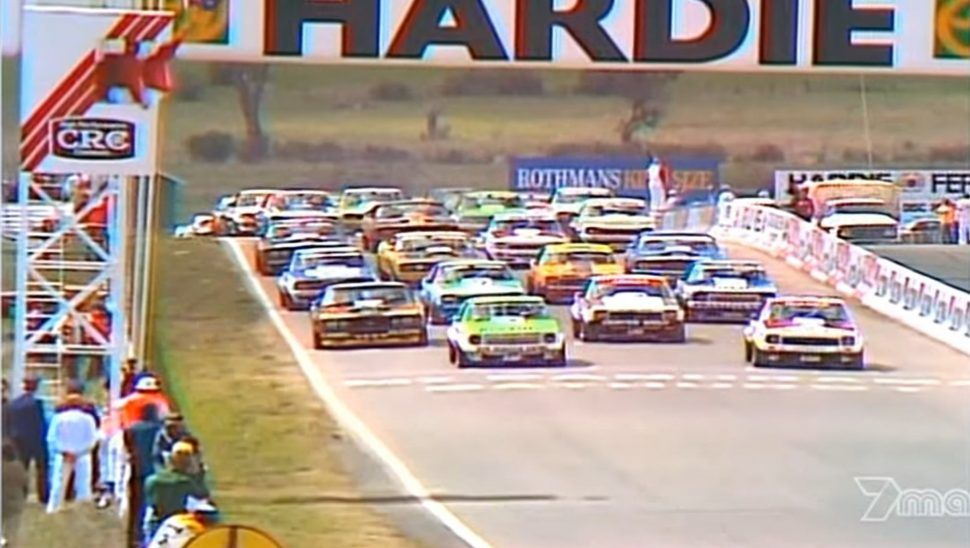 WATCH THIS: Vintage V-8s in Australia's Bathurst 1000
How could we not want to look at something Holden-related this week, given the recent news that General Motors plans to phase out the brand in 2021. Many will argue that Holden really died when local production ended in 2017, but it's still a bitter pill to know that the absolute, final end is near.
But let's look back at some of the good times, like these highlights from a 1979 Bathurst 1000 race at Mount Panorama with Peter Brock (the Australian racing legend, not the Peter Brock of Shebly Daytona and BRE fame) running away from the field in his Holden Torana, V-8s mixing it up with Toyota Celicas in the two-liter class, and even some second-generation Chevrolet Camaros. It's Australia's version of Trans Am, on one of the most challenging and terrifying tracks on earth (and before the chicane was put on the long back straight). Also, this is the second time I'm filling in for Dan Stoner on his weekly video post and for the second time I'm putting up vintage muscle cars on the track. I guess I have thing for body lean. Enjoy!