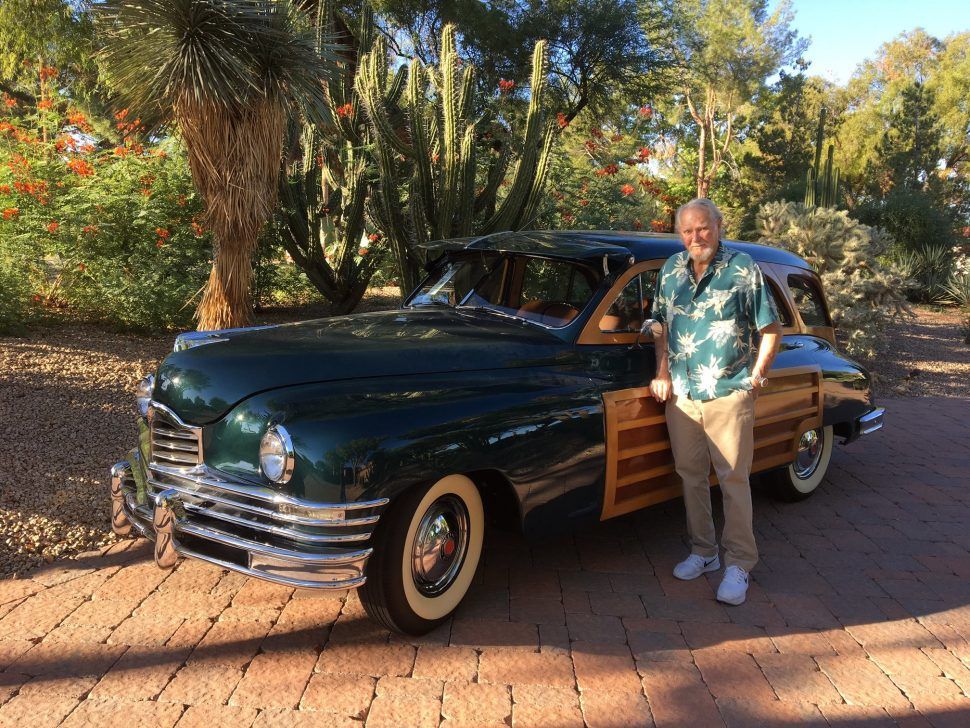 A fond farewell to Clive Cussler, 1931-2020
That old cars are time machines and ready catalysts for fantasy is well known to enthusiasts, but the stock in trade of the late Clive Cussler—author of adventure novels and noted car collector—was spreading those experiences to the otherwise uninitiated. Cussler, who died Monday, February 24, at the age of 88, was perhaps best known for his larger-than-life character Dirk Pitt, a scuba-diving scientist for the fictional National Underwater and Marine Agency who was forever discovering ancient artifacts, solving historic mysteries, and generally having to rely on his brains, fists, and the occasional deus ex machina to escape the nefarious plots of various international schemers.
Pitt, like his creator, was a connoisseur of vintage machines, particularly ships, aircraft, trains, and of course automobiles—many of which he acquired during his adventures. While Pitt kept his collection in a 1930s aircraft hangar in Washington, D.C., Cussler, with his wife Janet, was a resident of Paradise Valley, Arizona. In fact, he had recently opened his home to a meeting of officials of the Classic Car Club of America during Scottsdale Auction Week. Cussler's cars were also regularly seen on the field at the Pebble Beach Concours d'Elegance, most recently a Pathfinder 14A Touring in the 2019 Prewar Preservation class.
Cussler's Dirk Pitt novels were published between 1976 and 2003 and since have been co-written with Cussler's son, also named Dirk. Two of the stories have been made into films—Raise the Titanic in 1980 and Sahara in 2005, the latter of which starred low-key car guy Matthew McConaughey as Pitt (and a 1936 Voisin C38 as a significant plot point).
Other works by Cussler included the NUMA Files series and the Oregon Files stories, both of which center on NUMA and have similar themes to the Pitt books; the quasi-steampunk Isaac Bell universe, featuring a fictional detective working in the early 20th Century; the Fargo Adventures, about a husband-and-wife treasure-hunting team; two children's books; and several non-fiction works about his writing, his interest in undersea exploration, and about classic cars.
Thanks to his frequent collaboration with other writers, including his son, we expect to see Cussler's endearing characters continue to appear on bookshelves nationwide, but their creator with his sense of humor and endlessly inventive worldbuilding, will be greatly missed.