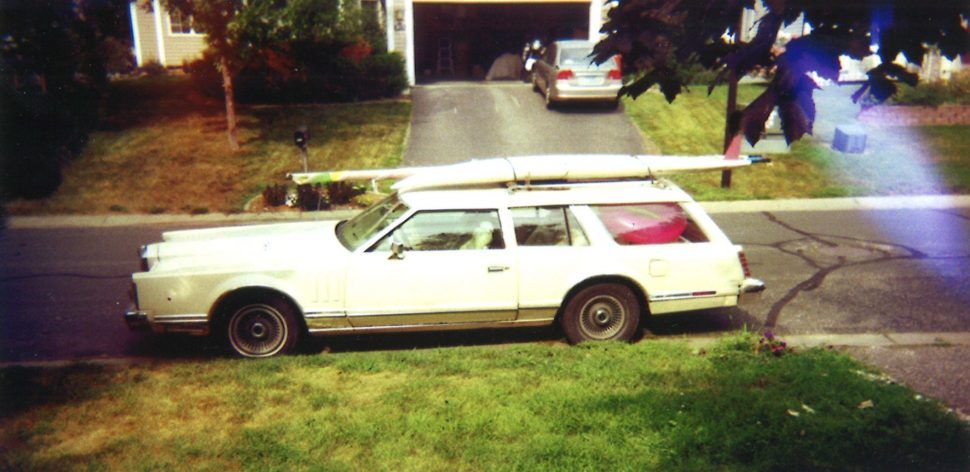 Lost and Found overflow – a beach-ing Lincoln
I've lately been giving oxygen to the idea of buying something super cheap and/or free – maybe two somethings super cheap and/or free – and cutting and splicing them together to make some Moreauvian hybrid just for the heck of it. This idea's not going away after Bryon Larcom of Carver, Minnesota, wrote in to the Lost and Found department at Hemmings Classic Car with his 1978 Lincoln Mark V station wagon. Bryon writes:
The car sat in the woods for a few years and was given to me. I had a Fairmont wagon that was rusty and the Mark V had rust out on the top with hail damage. So I combined the two.

The Lincoln wagon comes in handy for hauling "stuff" as you can tell.

I replaced the 460 in it with a Ford Bronco 302 drive train as well. Not much power but good on gas.

In the photo, this day we went to the beach with the kids' stuff and windsurfer.
We dig it, Bryon, partly because we find it somewhat reminiscent of the La Tourian that Ben Smith had built, just a couple decades removed. Hopefully, it's given you many years of faithful and useful service.
What say the rest of you? Have you similarly spliced something together to suit your own purposes?