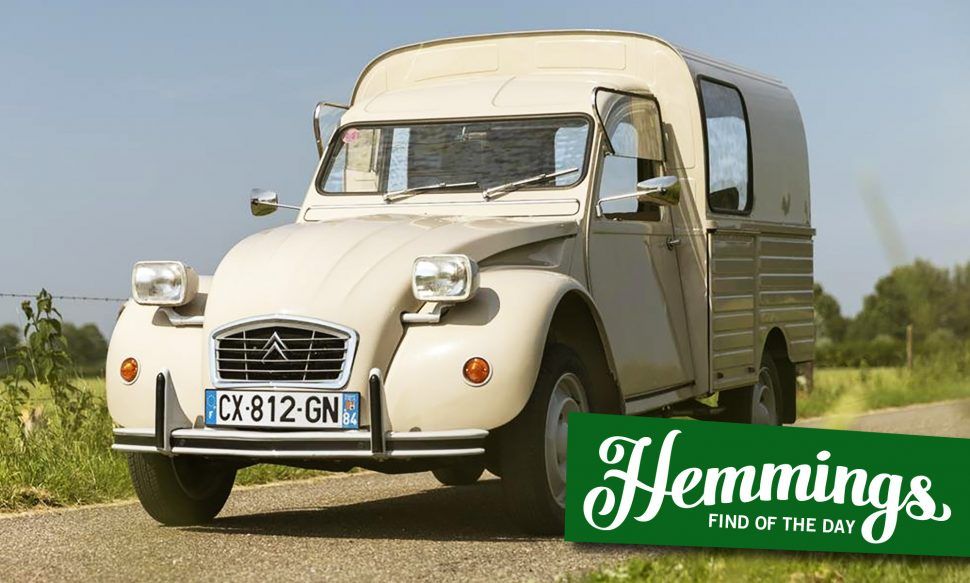 Hemmings Find of the Day, 1973 Citroen AK 400
It's a 1973 Citroen AK 400 for sale on Hemmings.com (via the same seller offering the stretchy Citroen HY van highlighted in a previous FOTD). From the seller's description:
Top quality, body-off chassis restoration. Newly remanufactured high compression 602cc engine, rebuilt transmission and disc brakes upgrade. The first part of the restoration was performed by a Citroen specialist in Cavaillon in the South of France. Since the Truckette had spent most of its life in the warm, dry climate of the Vaucluse region, there was little or no rust on the chassis or body to worry about. The body prep and paint are of excellent quality. There she also received new seat upholstery, door rubbers, light fixtures etc. The camionette was then shipped to Burton Car Co. of the Netherlands for the mechanical part of the restoration. Because the engine and transmission were ready for replacement, it was decided to upgrade the car to late model specs. i.e. using the more powerful high compression engine, a double barrel carburetor, a transmission with higher gear ratios, and disc brakes. As a result, almost the entire running gear was replaced with new or rebuilt components. Here are the main features. A completely new brake system was installed: stainless steel brake lines, rear wheel cylinders, master cylinder, brake rotors, brake calipers, brake pads and hand brake cables. Wheel bearings and seals were replaced. The steering arm ball joints were rebuilt and fitted with new dust boots.
A rebuilt engine was installed, with a 123Ignition and electronic voltage regulator, new sparkplugs and wires, HD cast iron manifold and exhaust clamps, a rebuilt oil filler/breather, air filter element and engine mounts. New are also the double barrel carburetor, alternator, voltage regulator and starter motor. A rebuilt transmission was installed (2CV gear ratios) and all new dust boots were fitted on the drive shafts. New engine and transmission mounts were used.
A few notes: the engine is the more powerful high compression unit as found in the Acadiane van. To take advantage of the extra power the transmission has higher gear ratios than standard to allow for higher top speed and more comfortable cruising. This is a quick and nimble Truckette! An English language owner's manual is included
Price
$20,000
Location
Mount Airy, Maryland
Availability
Find more Citroens for sale on Hemmings.com.