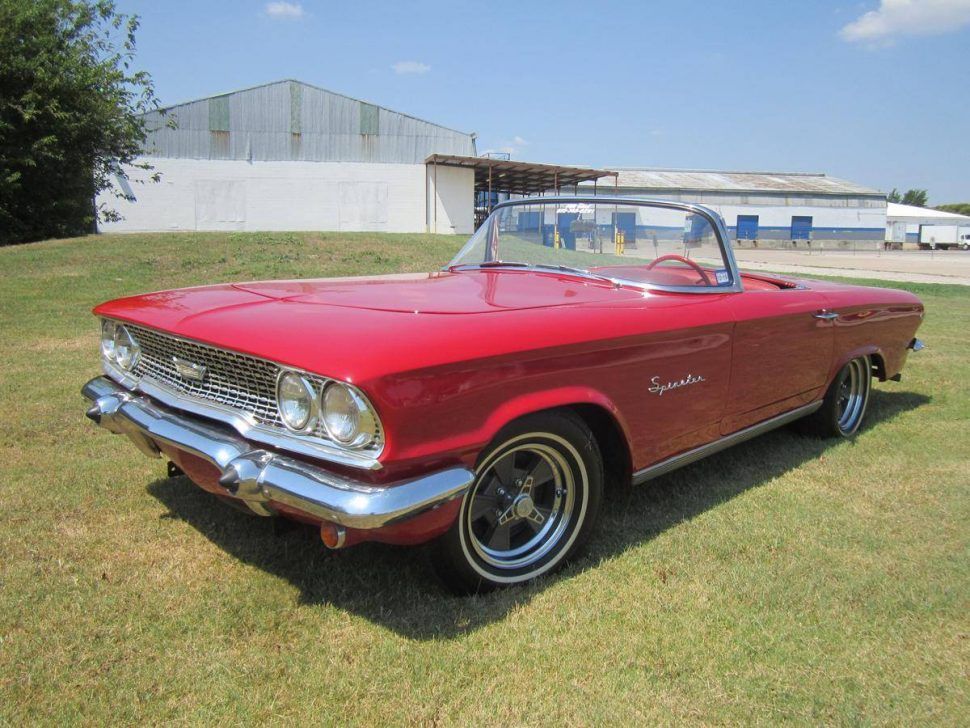 Hemmings Find of the Day: 1955 Ford Thunderbird
Galaxie-bodied full custom 1955 Ford Thunderbird for sale on Hemmings.com. From the seller's description:
This is a rare opportunity to own a truly unique car. It was built in 1963 by combining body panels from the then new Ford Galaxie with the skeleton and drive train of a 1955 Ford Thunderbird. The fenders and door skins were sectioned and shortened to fit the Thunderbird dimensions while both the hood and trunk lid were hand formed. The Galaxie grill was narrowed as were the bumpers (GM items). The instrument panel from the Galaxie was reconfigured to replace the original Bird cluster but incorporates the Bird tachometer and clock. Engine is 292 cu in Y block and transmission is 3 speed manual. Intake, carb and distributor (still tach drive) are 1957 type. Early Corvette air cleaner, some extra chrome and the addition of some lights rounds off the otherwise stock under hood area. Original folding top is in good condition.
Among the attached pictures you will find a comprehensive list of all the parts used in the original build. Not everything on the list survived the 50+ years since the car was finished, most notably the custom built power seats, but on the whole it has fared remarkably well.
The car runs and drives well. Brake master cylinder, wheel cylinders, rubber hoses and shoes are all new and system filled with dot 5 fluid. All instruments work and function as they should. Paint os OK. Interior showing age. Seat needs to be bolted down. I have manual or power tracks, your choice, but have no motors,relays or switches.
In 1967 the "Spinster" was featured in Rod and Custom magazine, see scan in pictures below, also a little more history can be found on the HAMB from when I first encountered this vehicle. Google Riley and Winn Guthrie and you will find it. All original design drawings as well as the magazine are included in the sale of this car.
So there you have it…1 of 1…Custom built car that looks more like a factory prototype than a modified stock automobile. In fact after the inevitable "What the —- is it?" most talk will center around "Is it factory design? Australian? British? Argentinian? South African?"
Price
$29,000
Location
PLANO, Texas
Availability
See more Fords for sale on Hemmings.com.