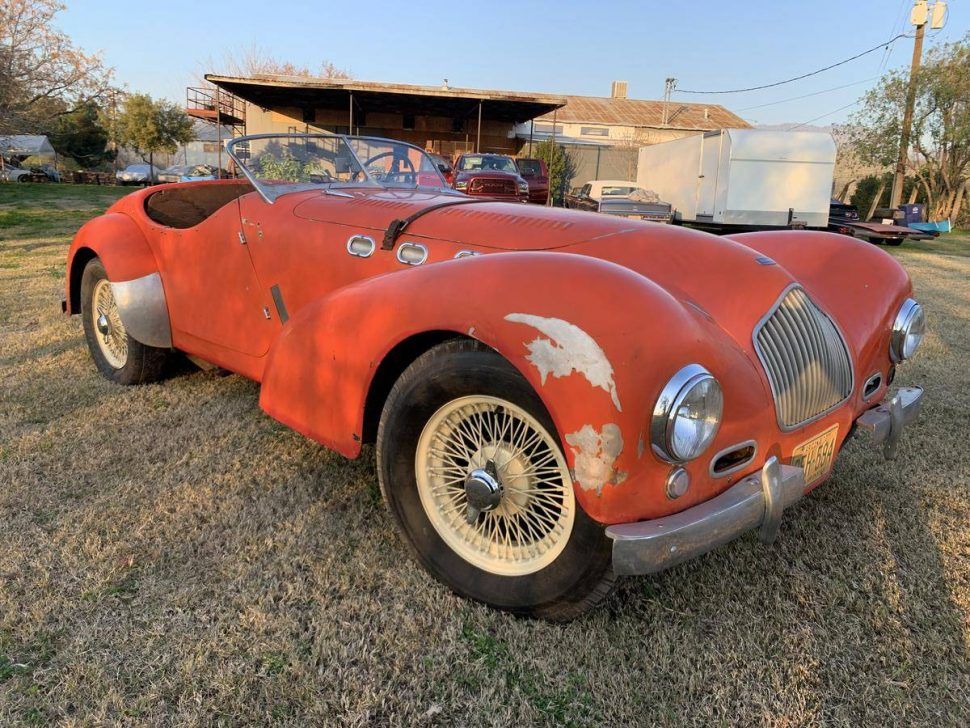 Hemmings Find of the Day: 1952 Allard K2
Left-hand-drive 1952 Allard K2 for sale on Hemmings.com. From the seller's description:
This is an original aluminum non hit body 1952 Allard K2 Roadster chassis # 91K-2197. Imported January 10th 1952 as a LHD model to a deal in Colorado. It was originally equipped with an Ardun engine #2036.Z running a DeDion rear end and painted in Electric Blue w/ blue interior. It now runs a 390 Cadillac engine mated to a 62′ GM 4 Spd automatic transmission and 10-bolt rear end.
Being 1 of 79 LHD built out of a total run of 219, this is a very rare find eligible for numerous vintage racing events. Since 1983 it has been stored in a private collection having not been started or driven since that time. With 40,151 miles and running its wire wheels and buckboard shell interior, this is a timeless piece of automotive history.
Price
$60,000
Location
Torrance, California
Availability
See more Allards for sale on Hemmings.com