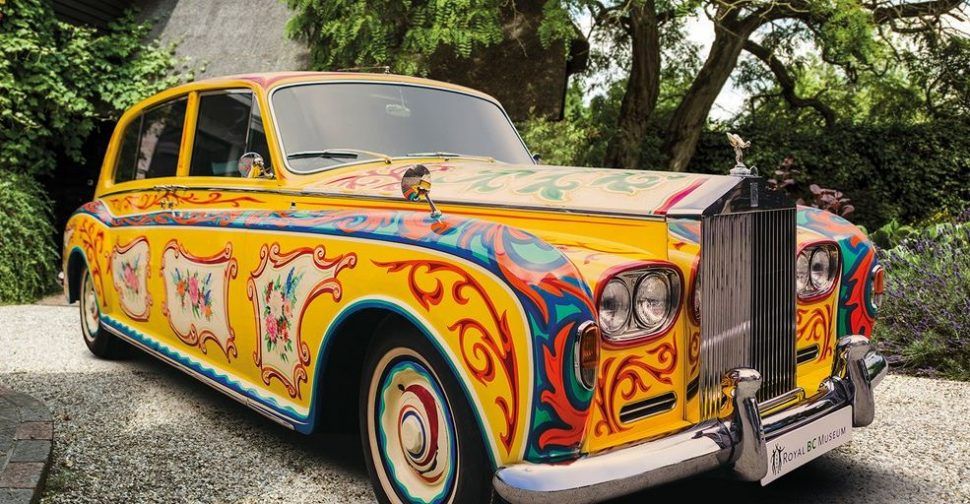 Four-Links – Lennon's Rolls, McCartney's Lamborghini, Peter Argetsinger, Paul Deesen
No history of rock-n-roll cars would be complete without a mention of John Lennon's Rolls-Royce, so let's see what GQ had to say about it.
To take a Phantom V – a stately wagon once possessed by both the monarch and her late mother – and cover it with swirls and floral emblems? That's a wilful undermining of what it means to be British. Even if we don't quite know what it means to be British, we know it's not a luxury car painted yellow and turned into a rolling mural.

Garish? Sure, but the Phantom was also everything Lennon wanted: extravagant, unique and disruptive, like the best art should be.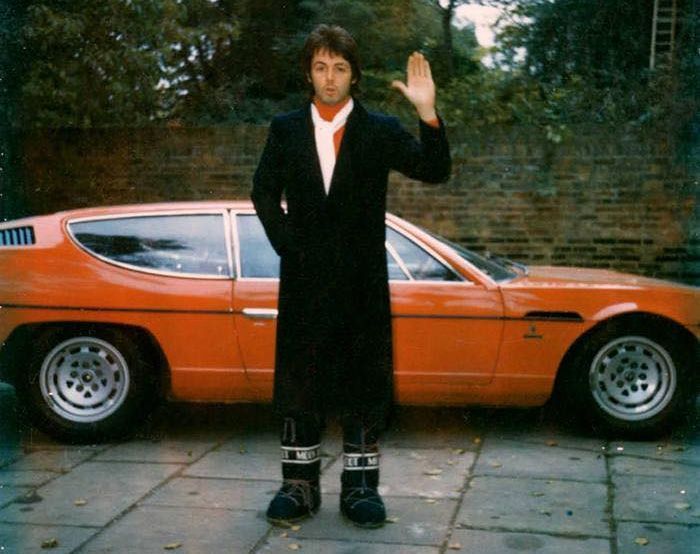 * Speaking of Beatles' cars, Motorpunk this week ran down some of the more remarkable examples before getting into the story of Paul McCartney's Lamborghini Espada. Alright, enough Beatles content for this decade.
After the band split in 1970, and he and his new wife Linda retreated to their farmstead in Scotland, Macca was more usually spotted bombing about in less-glamorous agricultural machinery, including a dog-eared Series 1 Land Rover and an Austin Mini Moke.

However, in 1975 McCartney's head was turned by the most striking four-seater supercar to ever come off Bertone's sketch pad: the Lamborghini Espada. Powered by a 345bhp 3.9-litre V12, the secondhand Series II car was a rare find in right-hand-drive. Painted in deep red metallic, with a gaudy red leather interior that was probably still quite hip in '75, it was snapped up from the London-based dealership to be used by the McCartney's as their family runaround.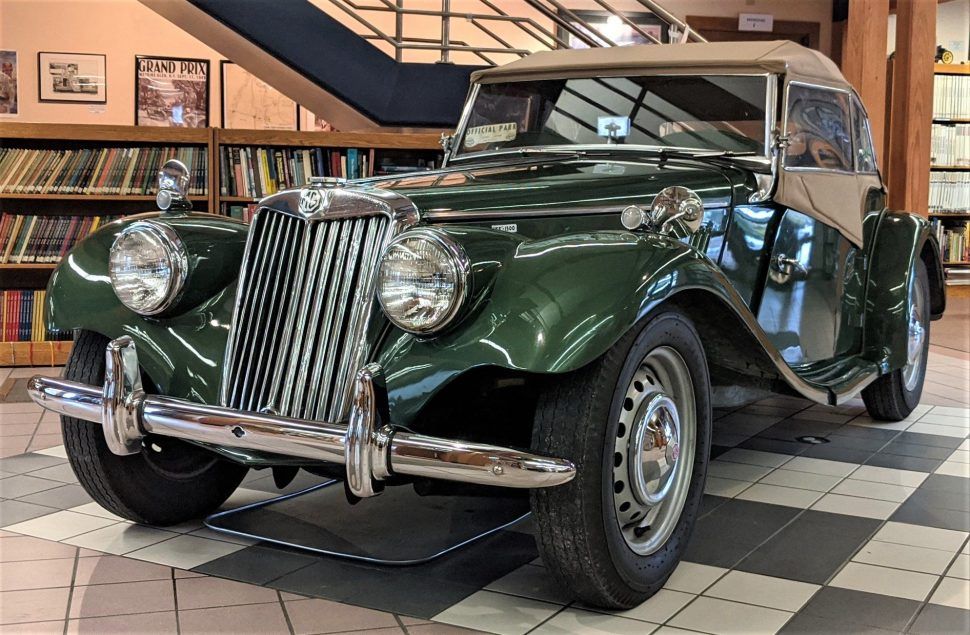 * The International Motor Racing Research Center will pay homage to Peter Argetsinger by displaying his 1955 MG TF.
It was his principal mode of transport through his college and early married years, remaining a treasured friend and favorite ride throughout his life. Pete and his wife Sjoukje had many adventures in the stylish but (of course) temperamental British racing-green roadster. These adventures included a harrowing trip through the eye of Hurricane Agnes in 1972 and Christmas-time trips to upstate New York with only side curtains to fend off the ice and cold. Peter sadly died last week at his home in Watkins Glen.
* And Mac's Motor City Garage paid homage to the recently departed GM designer Paul Deesen with a gallery of some of his renderings from his time at GM.
Over the decades, Paul worked for a number of studios and divisions under the GM Styling umbrella, amassing an extensive list of design credits from the Pontiac Strato Star show car to the Chevy Blazer. And many more.

As the artwork demonstrates and fellow stylists have noted, Paul is both a skilled designer and artist. Hold on, one may ask: Aren't they the same thing? No—many fine designers aren't very adept at illustrating their own ideas. Paul is a master of both art and design.
* Finally, Hemmings Classic Car columnist Bob Palma pointed us to this recent Hoosier History Live podcast that featured him and Studebaker National Museum Archivist Andy Beckman as guests.