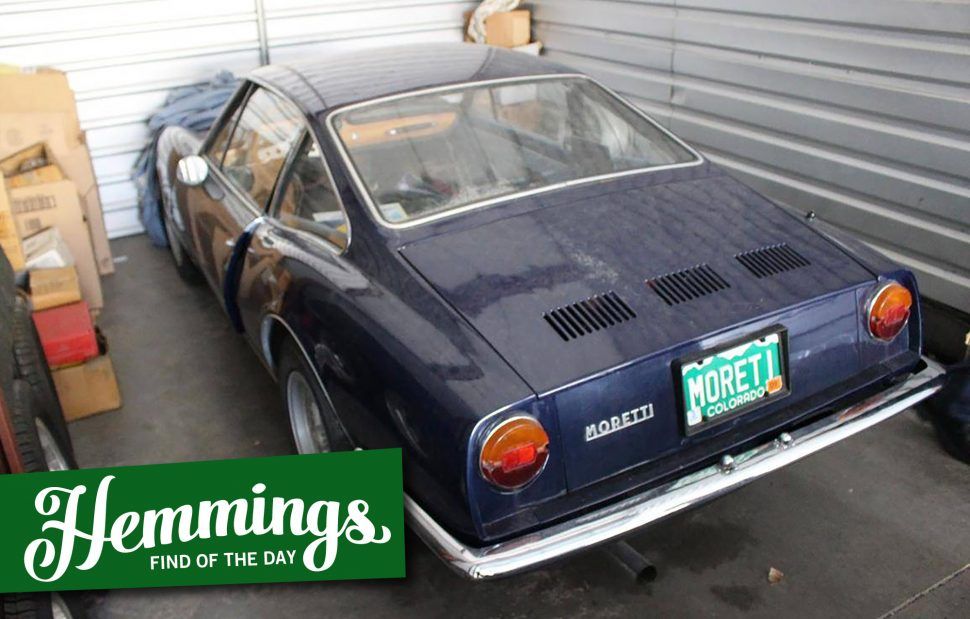 Hemmings Find of the Day: 1968 Moretti Sportiva
Unrestored 1968 Moretti Sportiva for sale on Hemmings.com. From the seller's description:
The Sportiva S2 captured a wonderfully fun moment in 1960's Italian automobile design with sweeping 246-Dino-esque lines, rear engine, Campagnolo wheels, round headlights and taillights, real wood trim and steering wheel, and a dash full of classic round gagues. The car is in excellent condition throughout, wiht no mechanical issues or rust. It has been in the family for over 30 years and always stored under a cover (included) in a climate/humidity controlled garage in Colorado.

I also have a complete, but unrestored second Moretti Sportiva 850 as well as a spare windscreen, a spare set of Campagnolo wheels, and many, many spare parts and badges, not included in this price – contact me seprately if interested.
Price
$48,000
Location
colorado springs, Colorado
Availability
See more Fiats for sale on Hemmings.com.