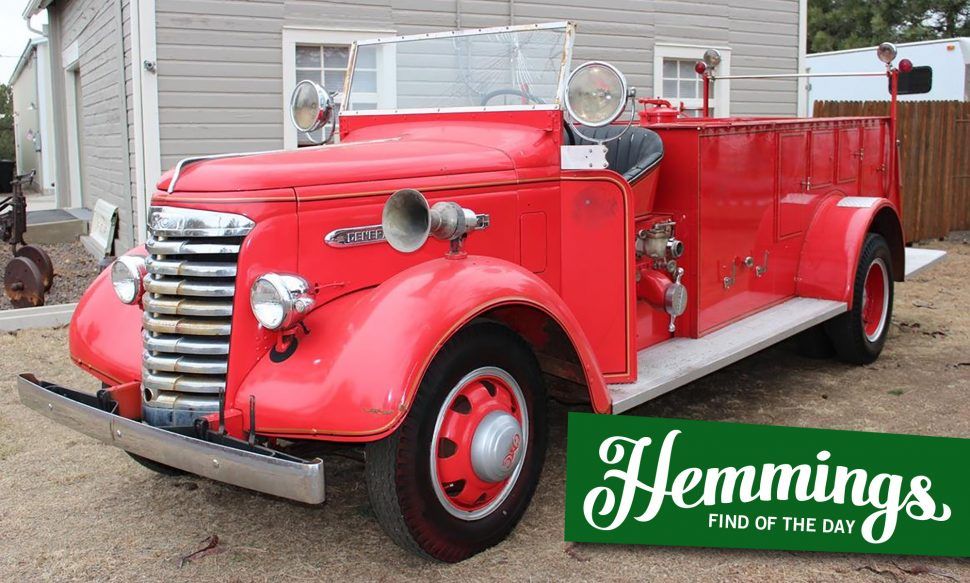 Hemmings Find of the Day: 1940 GMC Fire Truck
It's a 1940 GMC Fire Truck for sale on Hemmings.com, Dalmatian not included. From the seller's description:
Originally used in a small southern Colorado town where it got minimal use and great care. This 1940 GMC fire truck is believed to have 6100 miles. It runs and drives great with no smoke, leaks or strange noises. The transmission and clutch are smooth and tight. The brakes and suspension are also tight and feel like a low mile truck. Mechanically, this truck is really good and can be driven with ease. Turn signals and brake lights work, but the headlight do not work. The body is very solid and does not show any signs of corrosion or damage. The paint is old and shows some patina. Normally stored indoors, but sitting out right now. This would be a great addition to any truck collection, firehouse display, business bill board, parade vehicle or just about anything you can come up with.
Price
$10,500
Location
ARVADA, Colorado
Availability
Find more GMCs for sale on Hemmings.com