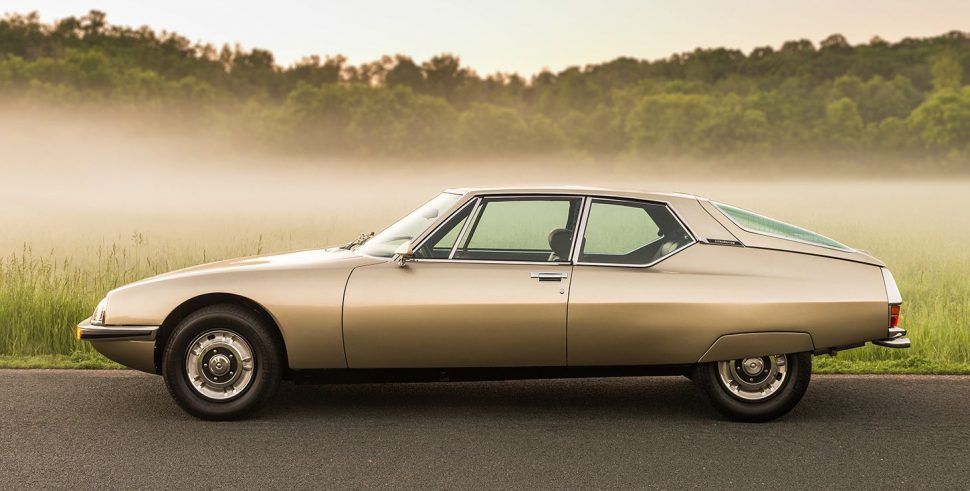 Four-Links – SM not a Citroen?, La Maison Pur Sang, the rise of SUVs, Guy's
The folks at Citroenvie, already quite chuffed that the Citroen SM would be featured at Retromobile, are understandably disappointed that PSA's DS division has gone around removing reference to Citroen on the displayed SMs.
One of the most prestigious models ever produced by Citroën will be on display with all reference to Citroën (the company) removed.

This stems from DS Automobiles officially becoming an independent brand within Groupe PSA on June 1, 2014 and, as a result, PSA had three separate brands – Citroën, Peugeot and DS Automobiles. At that time, DS Automobiles mantra was to revive the tradition of French premium vehicles, largely inspired by the original DS introduced in 1955 and the SM in 1970. By the time the DS 5 was introduced in 2011, all reference to Citroën branding had been eliminated.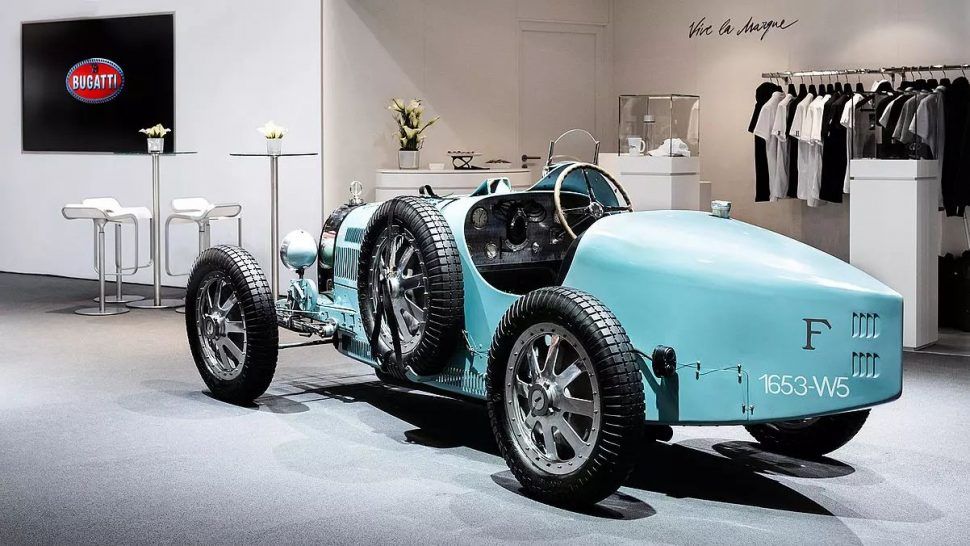 * Speaking of Retromobile, Bugatti used the show as a vehicle to introduce La Maison Pur Sang, its authentication service for older Bugs, no doubt to weed out fakes.
The program is being rolled out gradually, based on the certification of the authenticity of historic cars. The genuineness of an automobile is determined by Luigi Galli and his team of experts through intensive research of all available information – historical documents, admission registers, photo documents, or even the comparison of certain component numbers. After successive stages of expansion, the restoration of historic automobiles from Bugatti will also be carried out in the future.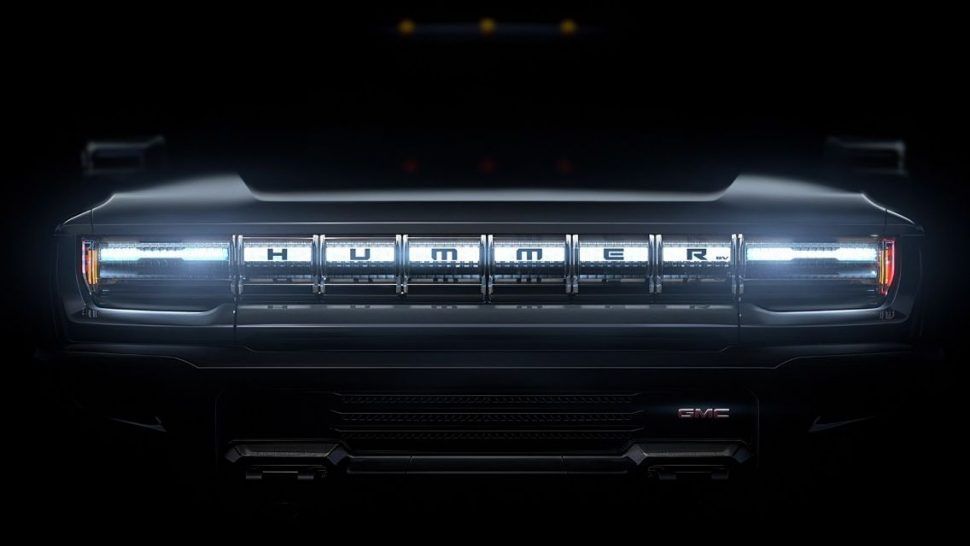 * Within this Vice column about the electric Hummer and the inherent selfishness of SUVs, writer Aaron Gordon highlights what may be the biggest reason Americans have ditched cars for SUVs.
The picture they painted of prospective SUV buyers was perhaps the most unflattering portrait of the American way of life ever devised. It doubled as a profound and lucid critique of the American ethos, one that has only gained sharper focus in the years since. And that portrait is largely the result of one consultant who worked for Chrysler, Ford, and GM during the SUV boom: Clotaire Rapaille.

Rapaille, a French emigree, believed the SUV appealed—at the time to mostly upper-middle class suburbanites—to a fundamental subconscious animalistic state, our "reptilian desire for survival," as relayed by Bradsher. ("We don't believe what people say," the website for Rapaille's consulting firm declares. Instead, they use "a unique blend of biology, cultural anthropology and psychology to discover the hidden cultural forces that pre-organize the way people behave towards a product, service or concept"). Americans were afraid, Rapaille found through his exhaustive market research, and they were mostly afraid of crime even though crime was actually falling and at near-record lows. As Bradsher wrote, "People buy SUVs, he tells auto executives, because they are trying to look as menacing as possible to allay their fears of crime and other violence." They, quite literally, bought SUVs to run over "gang members" with, Rapaille found.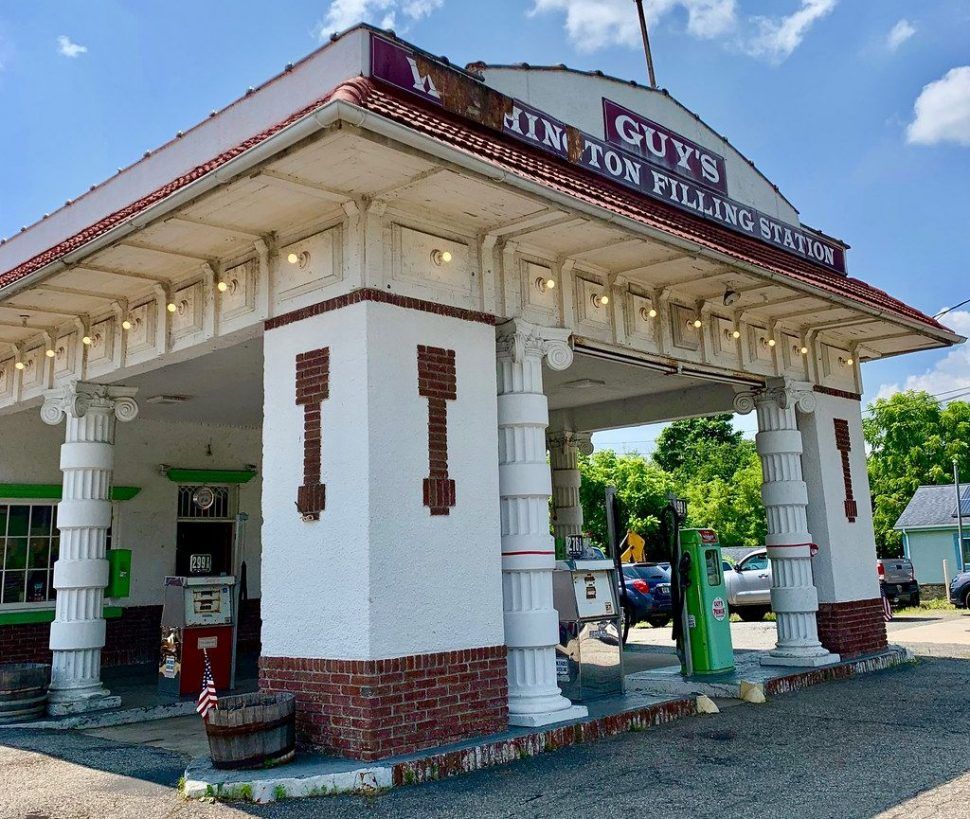 * Guy's Auto Service in Washington, New Jersey, doesn't just look the part of a vintage filling station, it is a working filling station, in operation since 1922.
While pumping my gas under the historic columned overhang, owner Guy Burd explained to me that while we call gas pumps are really gas dispensers. This makes a difference when there's no electricity to run the modern pump located underground, as no one can get gas. However, Guy's made the news for actually being the only place around during Hurricane Sandy where people could get gas, since their dispenser has the pump inside it.Sometimes old fashioned technology works best!
(via)
* Finally, were you to wander into a Chevrolet dealership looking to buy a Chevette in 1979, you may have seen this sales film, complete with vintage assembly line footage.