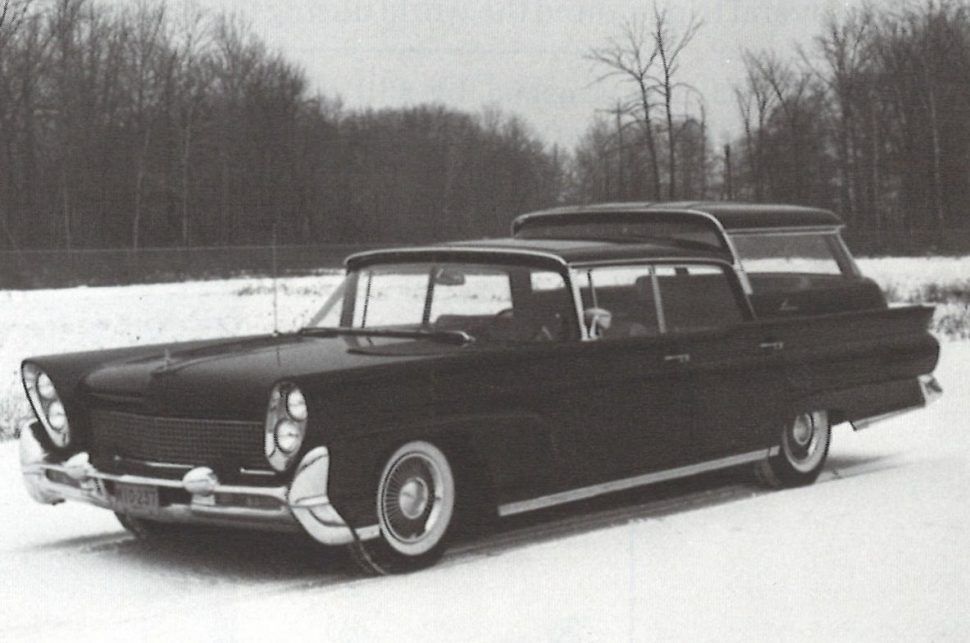 Ben Smith's roof designs didn't stop with the Ford Skyliner's retractable hardtop
Those who knew of engineer Ben J. Smith most likely knew of him for his retractable hardtop design for the Ford Skyliner, as we covered in our article on his life earlier this week. However, his fertile imagination didn't stop there, and as we see from reading through his book "Skyliner: The Birth of the Retractable," he came up with a number of other innovations in roof design.
To start with, Smith didn't just drop the idea of a retractable hardtop after Ford executives transferred it from the Continental Mark II to the Ford Skyliner. He wrote that he did discuss the possibility of adapting the roof to the Edsel with that car's chief engineer, but those discussions never amounted to anything serious, and Smith dispelled any rumors that a factory Edsel convertible hardtop exists.
Then, while working as advanced engineer at Lincoln, he proposed a retractable hardtop for the Mark III four-door. Judging from the drawings above, it appears the hardtop would have required no changes to the body and only minimal modification from the Skyliner retractable hardtop, but according to Smith Lincoln rejected it due to "problems being experienced by engineering for the Ford retractable."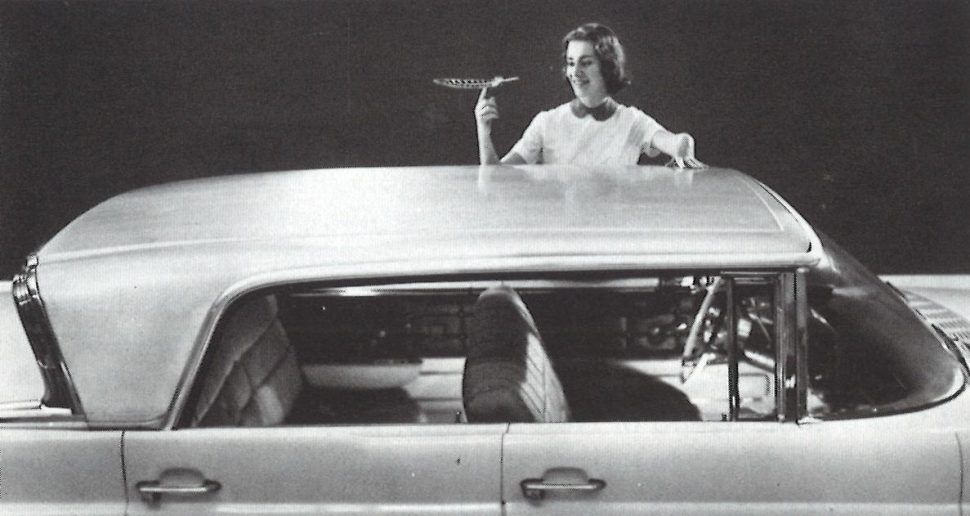 A simpler top for the Mark II that Smith envisioned – a removable lightweight aluminum roof – made it to the prototype stage and even warranted its own press release. As Smith wrote:
The roof was to be bolted on, and the customer was to be given a choice of several designs of roofs for his car. I designed a chain fall, so that the customer could easily remove the roof and let it remain suspended from the garage ceiling. This would then give the customer a topless car or a base in which he could replace the original roof with another style. We developed four roof styles: formal, sports, aluminum and vinyl convertible.
Smith apparently worked on the roof in concert with Kaiser Aluminum, which in a press release boasted of the various finishes (brushed, soft textured, embossed, etched) and colors available for the roof and noted that the roof weighed 35 pounds less than a conventional roof.
As if those Mark III roofs weren't enough, Smith also envisioned what he called a limousine station wagon dubbed the La Tourian. From the side drawing, it appears Smith was more concerned with fitting a full-size adult into a third row above the rear axle than with adding daylight openings. According to Smith, the mechanical prototype that resulted used a Mercury station wagon's rear sheetmetal, windshield, and tailgate; Smith wrote that he drove it around the Detroit area for six months or so in 1958 and 1959 and claims that GM later appropriated the design for the Vista Cruiser. We know now that Pete Wozena gets credit for designing the Vista Cruiser's roof, so perhaps he and Smith crossed paths at some point.