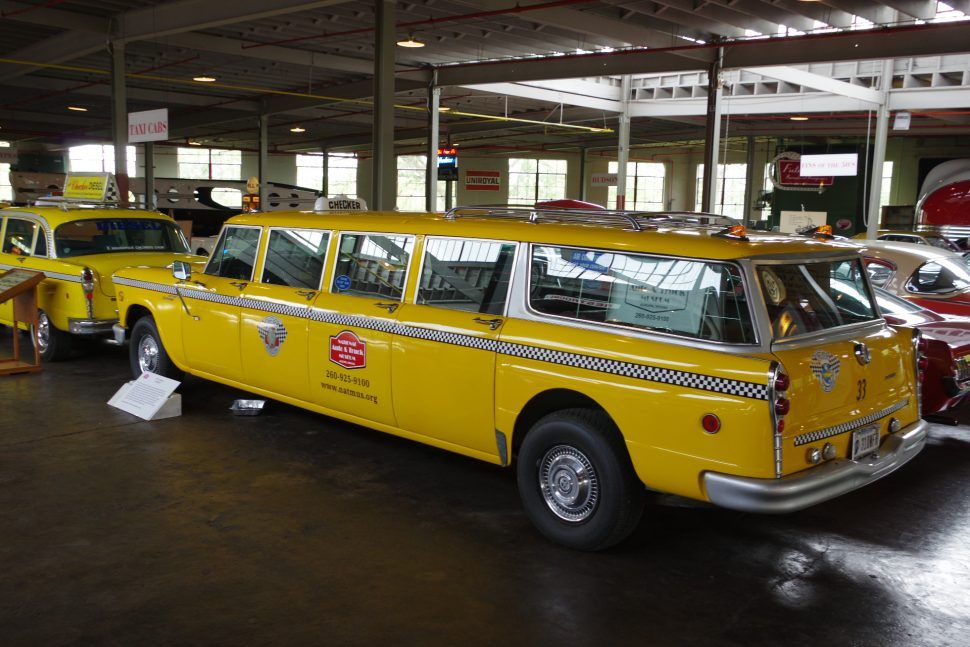 When Checker went long: the 1971 Aerobus
A decade prior to the last Checker rolling off the assembly line on July 12, 1982, this 1971 Aerobus made automotive history as the longest regular production car ever built – it was massive at 22.5 feet in length. It was produced by the Checker Manufacturing Company of Kalamazoo, Michigan.
With its eight doors offering 12 passengers easy entry and exit, the Aerobus was quite popular with taxi companies that ferried masses of travelers to and from airports and bus and train stations. They have even been used to transport tourists at national parks and vacationers at resorts.
Equipped with three separate heaters and two air conditioning systems, the Aerobus was powered by a Chevrolet 350-cubic-inch V-8 engine backed by a Turbo HydraMatic 400 transmission. As one would expect of a vehicle this size, their custom crafted chassis were heavily reinforced to help prevent unwanted flexing.
This specific Aerobus is on display at the
National Auto & Truck Museum
in Auburn, Indiana, where it was donated by owner Michael Welsh of Indianapolis. To learn more about Checkers, visit the club's website at
Checkerworld.org
.