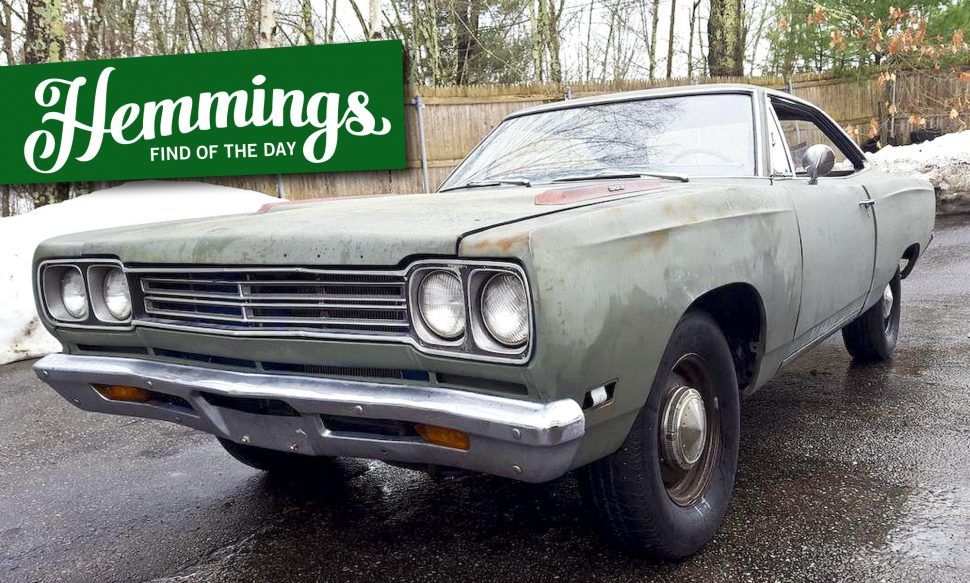 Hemmings Find of the Day: 1969 Plymouth Road Runner
Running and driving 1969 Plymouth Road Runner hardtop for sale on Hemmings.com. From the seller's description:
VIN: RM23 383 roadrunner engine runs great. A33 Transmission: manual 4 speed rebuilt with all new stuff, new performance clutch, Shiftier etc. 383 V8 rebuilt. Has electronic ignition distributor. (no points) Has power steering. 8 3/4 POSI rear end. Blue with vinyl top and blue interior. Fender tag is missing. I have not found a build sheet. This is a complete running and driving road runner project. Has a new brake Master cylinder and some brake lines. She Runs strong with no smoke or leaks and pulls hard through the gears that shift like they should. The underneath is all solid and original pans, there are a couple small rust spots. This is a rare find and fantastic platform to take to any level you desire.
Price
$19,000
Location
Sandown, New Hampshire
Availability
See more Plymouths for sale on Hemmings.com.