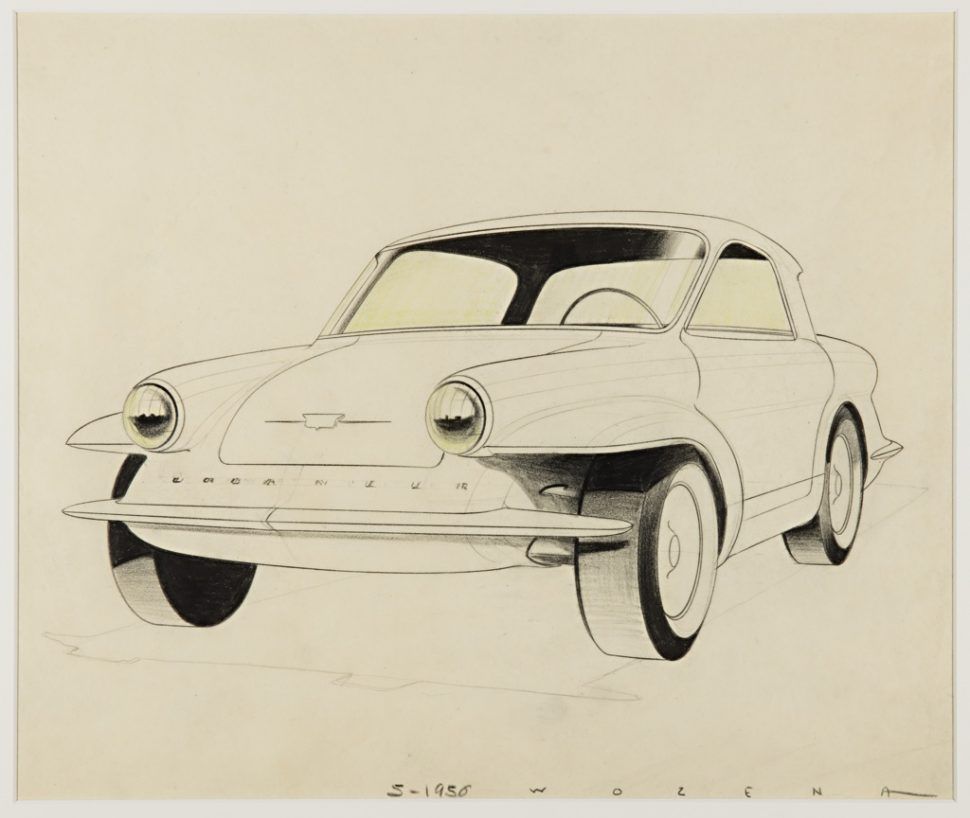 If the LaSalle II and the Nash Metropolitan fell into an industrial-size blender…
…the result might look a little something like this rendering that Pete Wozena drew, dated May of 1956, which we came across in the Cooper Hewitt collections.
The LaSalle II reference, by the way, is intentional: Wozena, according to Norman J. James's "Of Firebirds & Moonmen: A Designer's Story from the Golden Age," headed up the body design studio that came up with the Motorama car. However, what he intended with this rendering, a sort of shrunken hardtop version of the LaSalle II, we can only guess. Cooper Hewitt speculates that the lack of a grille means the car was intended to have its engine in the rear, which is certainly possible. Did Wozena submit this as a possible Corvair design? Or was it just another speculative drawing, something like the futuristic pointy jet pod designs of his also in the Cooper Hewitt collections?
Then again, some of Wozena's designs did make it to production: He's credited with the 1958 Cadillac's grille/bumper combination as well as the 1964-1972 Oldsmobile Vista Cruiser's windowed roofline. So maybe his designs weren't all as out there as they first seemed.