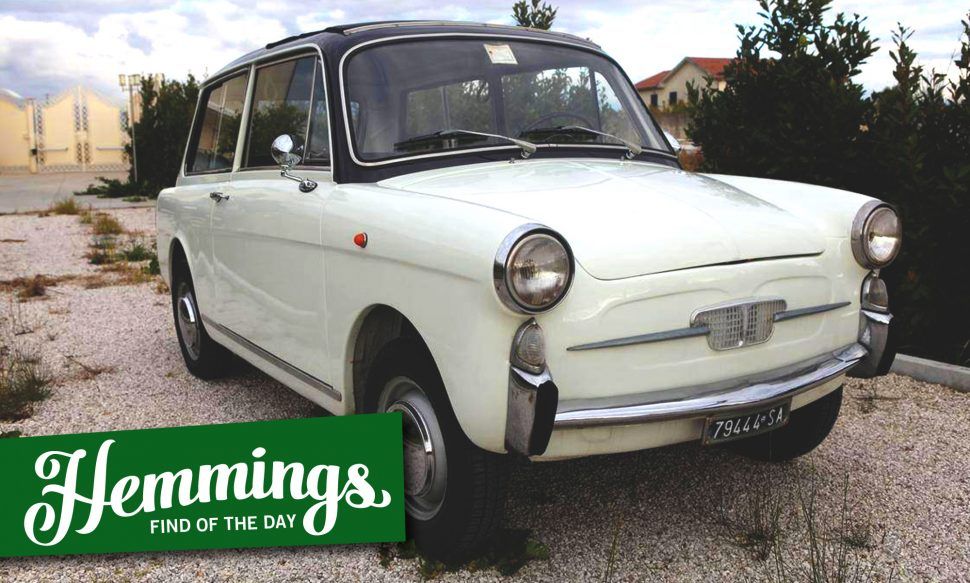 Hemmings Find of the Day: 1961 Autobianchi Panoramica
Restored 1961 Autobianchi Panoramica for sale on Hemmings.com. From the seller's description:
Very rare, one of very few in the US. Professionally restored, works great, 500cc 2 cyl 4 strokes original engine, original 1961 papers (libretto),Everything is original, including jack, rims, hub caps, floor mats and a LOT more. Great shape, convertible fabric Top
Car to be shown in Miami in April 2020: full DOT/EPA/DUTY/FL license plates. Price reflects current US availability for this type of vehicle (and, yes, it is somehow negotiable)
It is the ideal Vehicle for events, parades, weddings, movies, commercials.
Really and truly a one of a kind collector's item.
Price
$22,000
Location
MIAMI, Florida
Availability
See more cars for sale on Hemmings.com.