50 Years of Flair: 1970 Porsche 911 Options and Accessories brochure
From this once-boutique automaker's earliest days up to today, Porsche has happily accommodated appeals to personalize its new vehicles for discerning, well-to-do buyers. By the late 1970s, the Stuttgart firm had established a special requests department that would tackle anything from engine, suspension, and body modifications for improved performance, to the fitting of luxury interior materials and high-tech components. Porsche Exclusive, the customization arm established in 1986, famously will accommodate virtually any request that's possible, and has created some truly legendary small-run production automobiles in its 30-plus years.
But in this timeless car's first decade and a half, Porsche hadn't yet gone crazy with the available factory and dealer accessories. Indeed, when the air-cooled 911 was five years old, its options list was fairly short, and typical for sports car.

This compact, 28-page brochure from the Hemmings literature collection, with its unusual metallic-finish graphic cover, spells out what U.S. buyers could get in that era. While this piece is undated, early 911 literature collectors believe it was current in 1970, when this model was available in base carbureted 2.2-liter 911T, fuel-injected 911E, and top-performing 911S trims.
The contents are split up into five sections: Comfort, Performance, Protection, Appearance, and Utility.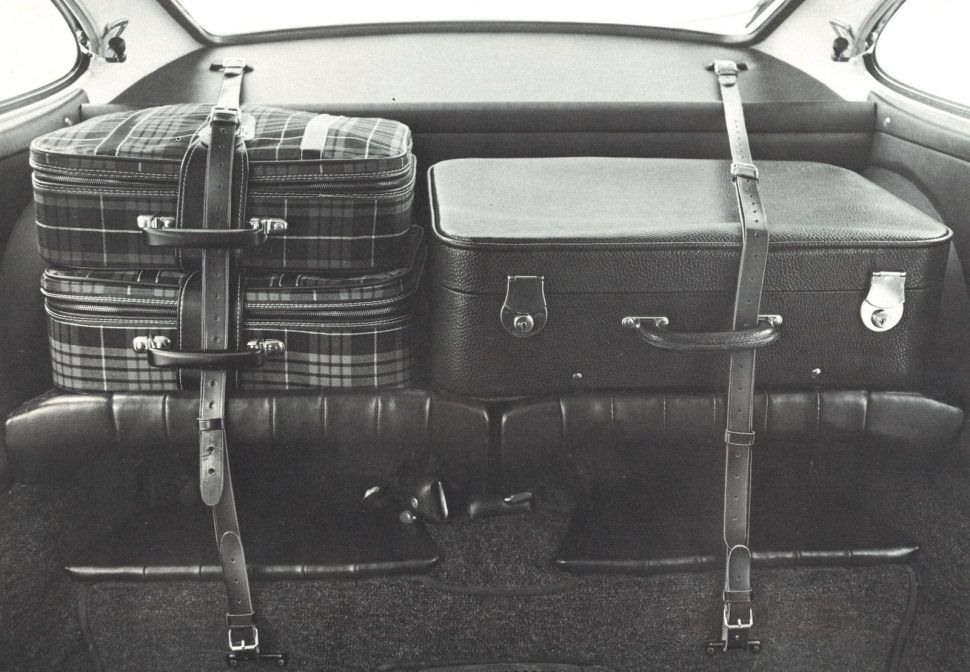 Things modern 911 drivers take for granted were still extras a half-century ago; can you imagine buying a base 911 today with roll-up windows, steel wheels, non-tinted glass, and no stereo? Of course, sporting types in 1970 would opt for front and rear anti-roll bars, Fuchs forged light alloy wheels, a limited-slip differential, and full (911S-style) instrumentation.
Accommodating luggage and winter sports equipment was done in style with chrome-plated roof racks; after all, with its flat-six putting weight behind the rear wheels, the 911 was potentially as unstoppable in the snow as its Volkswagen cousin.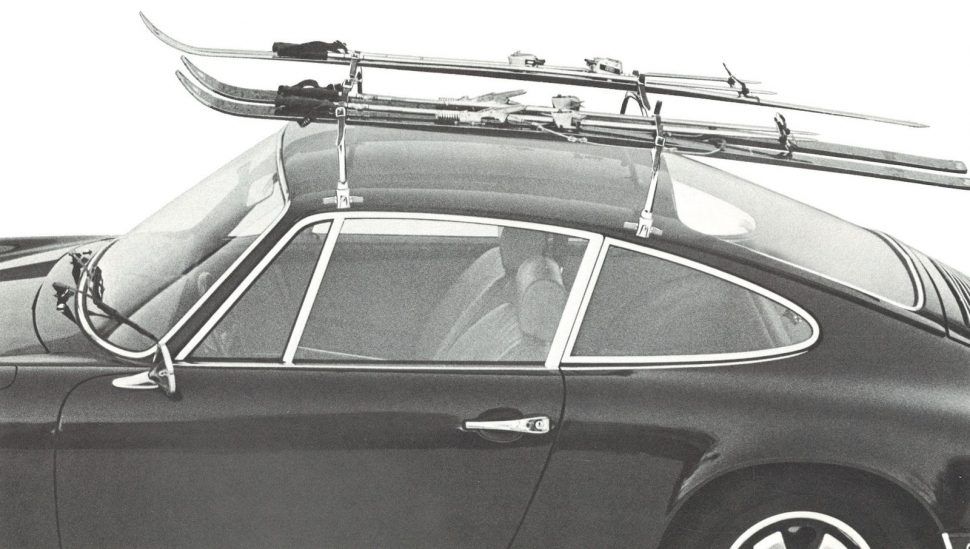 It was interesting to see the Porsche/Audi-branded supplies, as 1970 was only the second year that the then little-known, VW-owned Audi marque was marketed in the USA.
How would you spec your 1970 911?
Click on the brochure images below to enlarge.